سرفصل های مهم
فرار
توضیح مختصر
زمان مطالعه

8 دقیقه

سطح

متوسط
دانلود اپلیکیشن «زیبوک»
این درس را می‌توانید به بهترین شکل و با امکانات عالی در اپلیکیشن «زیبوک» بخوانید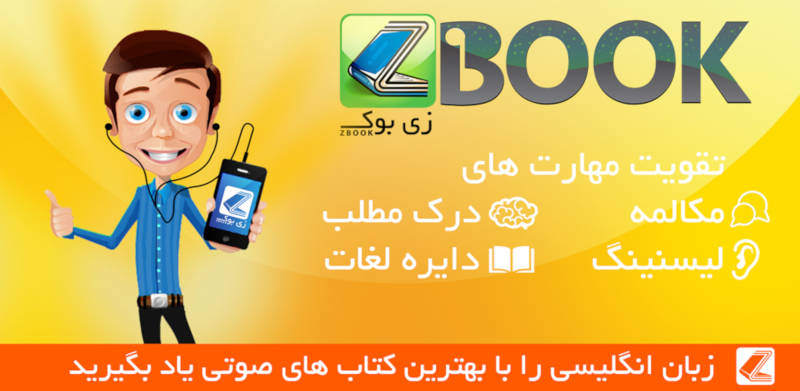 متن انگلیسی درس
Chapter 10 Escape
In the middle of December, the weather became very cold. Snow fell. I went out to look at the tree with the nests that Lorna was using as a sign. I looked at them — and looked again. I could only see six nests! Lorna needed me!
Then I saw Gwenny, Lorna's servant, coming over the snow.
'Come with me,' she said. 'Sir Ensor's dying. He knows about you. He wants to see you before he dies.'
I went with Gwenny to the valley, entering by a secret path that I had never seen before. We passed two Doones, who stared at me, but Gwenny said something and they allowed me to pass.
At last we came to the door of Sir Ensor's house. I went inside and Lorna met me.
'Don't be afraid of him,' she said.
She led me to a cold, dark room and went away. Sir Ensor was sitting up in bed. He was still a handsome man, but there was death in his proud old face. His white hair fell to his shoulders, and his pale fingers were lying on his knees without moving. Only his great black eyes seemed to be alive. They were fixed on me.
'Are you John Ridd?' he said slowly.
'John Ridd is my name, sir. I hope you're better.'
'Boy, do you know what you've been doing? How can you, a farmer, want to marry Lorna Doone? Do you know that she comes from one of the oldest families in Europe?' he said.
'I didn't know that. But I knew that the Doones were a good family,' I answered. 'The Ridds have been honest farmers for hundreds of years. We've been farmers much longer than the Doones have been thieves.'
I expected the old man to be angry, but he spoke quietly. 'Will you promise never to see Lorna again, never to speak to her again? Call her!'
I went and found Lorna. We entered the room hand in hand, and Sir Ensor looked very surprised. For forty years he had been obeyed and feared by everyone around him.
'You two fools!' he said. 'You two fools!'
'Sir, perhaps we're not as stupid as we look,' I said quietly. 'But ifwe are fools, we'll be happy fools.We only want to be together.'
He was silent for some time, just looking at us.
'Well, John,' he said finally, and his eyes smiled, 'I can see you're not a complete fool.'
'Oh, no, Grandfather!' cried Lorna. 'Nobody knows how clever John is. Nobody except me!'Then she turned and kissed me.
I felt very embarrassed by this, and Lord Ensor's eyes opened wide.
'I've seen a little of the world,' he said, 'but nothing like this.
People do this kind of thing in southern climates, not in the mists of Exmoor.'
'We love each other, sir,' I said. 'It happens all over the world.'
He did not reply, but I think he understood our love. He coughed a little, and when he spoke at last, he sounded very tired.
'You're fools, so be fools together,' he said. 'Be boy and girl until you have grandchildren. It's the best thing I can wish you.'
His eyes closed, and suddenly he looked very ill. His hand went down into the bed and I saw that he was feeling for something. I put my hand into the bed and felt something hard. I pulled out a necklace and a ring and gave them to him. He called Lorna to the bed and put them in her hands.
'Oh!' said Lorna, 'It's the glass necklace and ring he always promised me.' She gave them to me. 'The necklace will be safer with you,' she said. 'And put the ring on your finger.'
I did as she asked. We stayed by Lord Ensor's bedside and he died peacefully that same day. He did not ask for anyone to come to him, not even the Counsellor. Only Lorna wept for him. He had been a cold, angry man, and no one except Lorna had loved him.
The new year came, and more snow fell. It stopped the rivers and covered the roads. It came up as high as the windows, and we were forced to dig our way out of the farmhouse. Many of our animals were lost, and we had to go out and save them.
It was very difficult to walk in the snow because it was so soft.
Annie, who read a lot of books, told me that in cold countries men made things called 'snowshoes'. I made some snowshoes for myself. It was difficult to walk in them but I practised hard, and after some days I was able to move across the snow quite fast.
Late in January, I went to the top of the hill and looked out over the Doone valley. Everything was covered with snow. Then I began to think that perhaps poor Lorna was cold and unable to leave her house. I did not think that the Doones would be outside in this weather; surely it was safe to go to her.
I left the farm and walked to Lorna's house. When I got there, I knocked quietly on the door.
'Who is it?' asked Gwenny from inside.
'John Ridd,' I answered.
'Put your finger through the hole in the door and show me your ring,' she said. 'And if you're not John Ridd, I'll cut your finger off!'
I laughed and showed my finger.
'What's the meaning of this, Gwenny?' I asked.
'They've shut us in and we have no food. We're very hungry!
I could eat you. I could eat anything!'
I had brought food with me. I passed some bread through a little opening above the door. Gwenny seized it and I watched through the hole as she ate it like an animal. I could see Lorna lying in a chair, so I passed in water and bread for her and she began to eat. Then she came to the door.
'I didn't expect to see you again,' she whispered through the hole.' I expected to die. Carver has shut us in here. He says I can't leave this house until I marry him.'
I gave her the rest of the food that I had brought. While the two girls ate, I stayed and talked to them.
Then Lorna said, 'Turn round and look up the valley. Soon they'll light the great fire. They've made Carver Captain of the Doones. There's going to be a big celebration. They'll eat and drink all night.'
When Lorna told me this, I thought, 'The fire will fill the valley with light and they might see me.' But then I thought, 'No, if the Doones are eating and drinking tonight, they won't watch the valley. It will be quite safe.'
'Lorna, I'll be back again in two hours,' I said. 'Just pack a few things. I'll come back and break down the door. Then I'll take you and Gwenny to my home.'
I went home as quickly as possible and told my mother to make the house warm. My sister Annie gave me a coat, for Lorna. Then I left the house again and made the journey to the valley.
I came to Lorna's house and called, but there was no answer.
The door was open, and in the middle of the room I saw Gwenny Carfax on the floor, holding on to a man by his foot.
Lorna was in a corner, holding a chair between herself and another man. This man was trying to pull the chair away and reach her.
I ran inside, picked the first man - Charlie Doone - up off the floor and threw him out of the window. Then I carried the second man - Lord Wichehalse - out of the door and threw him into the deep snow. I took Lorna and Gwenny outside and put Annie's warm coat round both of them. Then we started the long, hard journey over the snow to the farm.
When we got home, my mother came out and kissed Lorna.
We brought her and Gwenny into the house and Mother put Lorna in a big chair, where she lay with her eyes closed, her hand in mine.
مشارکت کنندگان در این صفحه
تا کنون فردی در بازسازی این صفحه مشارکت نداشته است.
🖊 شما نیز می‌توانید برای مشارکت در ترجمه‌ی این صفحه یا اصلاح متن انگلیسی، به این لینک مراجعه بفرمایید.