سرفصل های مهم
لندن
توضیح مختصر
زمان مطالعه

9 دقیقه

سطح

متوسط
دانلود اپلیکیشن «زیبوک»
این درس را می‌توانید به بهترین شکل و با امکانات عالی در اپلیکیشن «زیبوک» بخوانید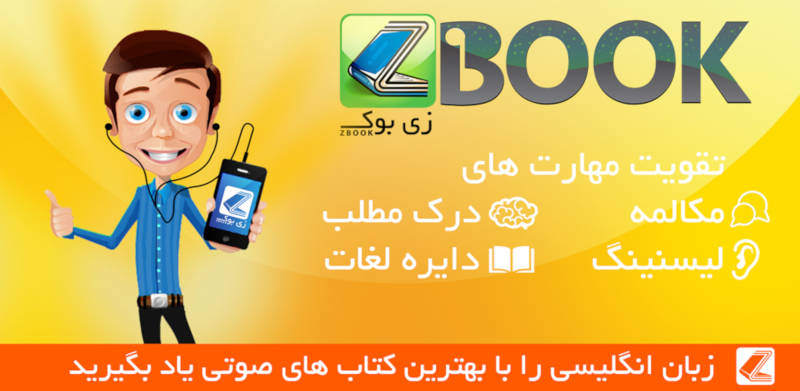 متن انگلیسی درس
Chapter 7 London
The month of waiting was near its end. Every day I climbed the hill above the valley to see if there was a black cloth over the stone. But Lorna gave me no sign that she needed help. I thought about her every day. I was only a farmer, and I was afraid that a rich young lord would take her from me.
Then one afternoon, five days before the end of the month, I had been to feed the horses. I was just going back into the house, when a man came to our gate.
He held something up in his hand and shouted at me, 'In the king's name, come here!'
I walked slowly towards him. I was not going to hurry when someone shouted at me like that.
'Is this Ridd's farm?' he asked.
'Yes, sir, it is,' I answered. 'Come in and we'll give you something to eat.'
He was a man of about forty years of age, with a hard face and small, quick eyes.
'I'm hungry,' he said, 'but I won't eat or drink until I've seen and touched John Ridd.'
'You have seen and touched him,' I said. 'I'm John Ridd.'
'You're a big man, John Ridd,' he said. 'My name's Jeremy Stickles, and I'm a servant at the courts of law in London. In the king's name, take this.'
He gave me a letter and I read it carefully. It ordered me to go to London and answer questions from the king's judges. The government did not think that this part of the country was safe, and they wanted information. They also wanted information about the Doones.
The letter told me to hurry to London, but I waited for five days, hoping for a sign from Lorna Doone. But no black cloth appeared on the white rock, so I left my home and travelled with Jeremy Stickles to London.
In those days, the journey to London was long and dangerous.
It took us many days to get there, but we arrived safely. The streets of London were dirty and noisy and full of people, and I did not like the city. I liked the River Thames and the big church at Westminster, but nothing else.
I waited in London for two months, until I had spent nearly all my money. I often went to the law courts, but I found no one to help me. Then one day an officer came from a courtroom and ordered me to go there. I entered and stood in front of one of the most powerful men in England, Judge Jeffreys.
The room was not very large. At one end there were three high seats where three men were sitting. In the middle was Judge Jeffreys, a big, strong man with angry eyes.
'Who are you?' asked the judge.
'My name's John Ridd,' I answered. 'I was called to London two months ago by Jeremy Stickles. I've waited here, and nothing has happened, and now I want to go home. I have no more money.'
'Haven't you been paid for the journey and for your costs in the city?' Judge Jeffreys asked.
'No, sir.'
He called his officer. 'Pay this man immediately. He can come back to me tomorrow.'
The next day I returned to the court, and the judge questioned me.
'You're a big man, John,' he said. 'I have some questions for you. In your part of the country, are there thieves who do a lot of harm to people?'
'Yes, sir.'
'Why doesn't Lord Wichehalse hang them all? That's what he should do. He's the judge in that part of the country. Or he could send the robbers to me and I'll hang them,' said Judge Jeffreys.
'These robbers are from a very good family. They're dangerous, violent men and their home in the hills is very well protected. I think Lord Wichehalse is afraid,' I answered.
'What's the name of these people?'
'They're the Doones of Bagworthy forest, sir. We think there are about forty of them, but that doesn't include the women and children.'
'Forty Doones!' cried the judge. 'Forty thieves! How long have they been there?'
'About thirty or forty years, sir,' I answered.
'Did you know that Lord Wichehalse was a friend of the Doones?' said the judge, fixing his eyes on me.
I was very surprised. The idea was new to me, but I thought that it could be true.
'John Ridd, your eyes tell me everything I need to know. I see that you had not thought of it. Now, have you ever seen a man called Tom Faggus?'
'Yes, sir,' I said, 'I've often seen him. He's my cousin.'
'Tom Faggus is a good man. I know he's a thief — yes — but he's a good man and loyal to King Charles. But I'm afraid that another judge - not me - will hang him. Tell him to change his name and his profession. Now, one other thing. In your part of the country, are people talking about a rebellion against our king?'
'No, sir,' I answered. 'We're all quiet, good men and we're loyal to our king.'
'That's good,' said the judge. 'I like you,John Ridd. Keep away from the Doones, and from Lord Wichehalse. Say nothing about what's happened here. I'll send a man to your part of the country to tell me how things are. Now go. I'll remember you.'
I travelled back to Somerset alone and arrived home safely. My mother and sisters were very pleased with the presents that I had bought for them in London. That day, everyone on the farm came to see me — the men, their wives and their children. They all wanted to hear my stories about London.
But, more than anything else, I wanted to visit Lorna. Early the next morning, I climbed to the top of the hill that looked over the Doone valley. I looked towards the white stone and saw that it was covered with a black cloth!
I did not know how long the stone had been covered, but I did not wait another minute. I went up the stream to the waterfall and climbed up into the valley.
Birds were singing in the golden evening. The trees were bright in the light of the sunset. I waited. At last Lorna came, looking very small and beautiful in the shadows. I ran towards her, not thinking of the guards or the danger. She looked frightened.
'Are you in trouble?' I asked.
'Oh, yes,' she answered, 'but that was a long time ago — two months or more, sir. 'She looked away from me, with a cold look in her eyes.
I felt very frightened. Perhaps another man had taken her from me. I tried to turn away and leave, but could not. I could not stop myself— I started to cry.
Lorna heard it and it told her everything. She came to me and held out her hands. Her bright eyes were full of kindness.
'John Ridd,' she whispered softly, 'I didn't want to make yousad.'
'You're the only person who can do that,' I answered. I could not look at her.
'Come away from this bright place. Come into the shadows,'
said Lorna.
She led me to her secret place in the rocks. Now she knew my feelings for her. She could not look at me, but she could not look away either.
'Lorna, do you love me?' I managed to say.
'Yes, I like you very much,' she answered.
'But do you love me, Lorna, more than all the world?'
'No,' she said. 'I like you very much, when you don't talk wildly. I like your strength.You could even fight Carver and beat him - I like that. But I put the black cloth on the rock two months ago, and you didn't come. Why didn't you come when I needed help, if you like me so much? The Counsellor's trying to make me marry Carver. My grandfather thinks I'm too young Carver's thirty-five and I'm only seventeen. Another man, Charlie Doone, watches me all the time too, so my grandfather's afraid that Carver and Charlie will fight because of me. People watch me and follow me everywhere I go. I'm only here with you today because little Gwenny Carfax helps me.'
When I heard this, I promised never to leave Lorna again. I gave her the little present that I had brought her from London.
I explained why I had not come, and was forgiven. We spoke sweet words to each other. Her eyes and her words showed me that she had begun to care for me, and I was happier than I had ever been. We planned how she could send news to me if she needed me.
'Now go, John,' she said. 'You must go home. You can come and see me again in two months.'
Then she turned and ran down the valley.
مشارکت کنندگان در این صفحه
تا کنون فردی در بازسازی این صفحه مشارکت نداشته است.
🖊 شما نیز می‌توانید برای مشارکت در ترجمه‌ی این صفحه یا اصلاح متن انگلیسی، به این لینک مراجعه بفرمایید.