سرفصل های مهم
گردنبند
توضیح مختصر
زمان مطالعه

9 دقیقه

سطح

متوسط
دانلود اپلیکیشن «زیبوک»
این درس را می‌توانید به بهترین شکل و با امکانات عالی در اپلیکیشن «زیبوک» بخوانید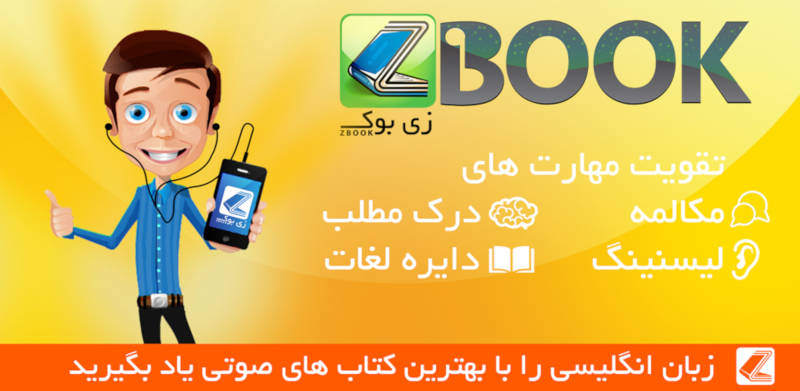 متن انگلیسی درس
Chapter 11 The Necklace
A month later, it was possible to travel again, and Tom Faggus came to visit Annie. He was not a highwayman now; he had bought some land and become a farmer.
I told him the story of Lorna, and of my discussion with Sir Ensor on his deathbed.Then I showed him the necklace.
'It's only glass,' I said.
Tom took it to the window and examined it carefully. 'Glass!'
he cried. 'This necklace is made of the finest diamonds. You could sell them for more money than your whole farm!'
He had the necklace in his hands when Lorna came in.
'How much money will you take for this?' he asked. 'Will you take five pounds?'
'It's pretty,' said Lorna, 'but five pounds is too much - and I don't want to sell it. My grandfather gave it to me.'
'If this was sold in London,' said Tom, 'you'd get a hundred thousand pounds.'
Lorna did not say much when she heard this, but I knew what she was thinking. She thought that the Doones had stolen it from a great lady. We did not talk about it, and Lorna did not wear it.
Instead, she put it away in a corner of the house.
Tom Faggus left the next day, and several hours later, Jeremy Stickles came in, covered in mud from head to foot. He told us that three Doones had tried to kill him. They had shot one of the soldiers who was with him.
The snow was deep on the ground. In this cold weather, I knew that the Doones would not attack the farm and try to take Lorna back. But they would come when the snow had gone. I was sorry that Tom Faggus had left, because he was a useful man and a good fighter.
I discussed the problem with Jeremy.
'Call all the men you know,' he said. 'You'll need them to help you fight the Doones.'
The next day, I rode out to find Jeremy Stickles's soldiers. I found only four, but told them to come to the farm as quickly as possible.They promised to bring two more men with them.Then I rode back as quickly as possible. It was fortunate that I did this, because something terrible had happened.
Lorna had gone out into the garden.Just as she was returning to the house, she saw two eyes looking at her from the bushes. It was Carver Doone! She stood there, too frightened to move or speak.
Carver laughed, lifted his gun and pointed it at Lorna's heart. She still could not move. He slowly pointed the gun down at the ground. Then he fired, and earth was thrown up all over Lorna.
She fell to the ground and wept. Carver came closer to her.
'I haven't killed you this time,' he said, 'because I never kill in anger. But I will kill you, unless you come back to the Doone valley tomorrow. You must bring back the things that you took away. And I will kill John Ridd.'
Then he turned and left.
We made our preparations. We brought a lot of food into the house, and the four soldiers and their two friends stayed at the farm with us. We sent all the women away except Gwenny and our old servant, Betty. There had been heavy rain, and water covered the land in the Doone valley. Because of this, we thought that only eight or ten men would attack us. We had eight men with guns and four others with sticks and knives.
I hoped that I would meet Carver Doone, because I wanted to kill him with my own hands. I was big and strong, and no man had ever beaten me in a fight. But Carver was as big and strong as I was. I knew he would be my equal in a fight.
Each day, Gwenny climbed up into a tall tree to watch for the Doones. One afternoon, in the middle of March, she came running to me. 'The Doones are coming!' she cried.
She went to tell Jeremy Stickles and his men. Soon, the Doones arrived at the back of the farmhouse. They did not know that our men and I were waiting in the shadow of the house.
'We'll burn the house down,' said the deep voice of Carver Doone. 'But if one of you hurts Lorna, I'll kill you. She belongs tome.'
I had my gun in my hands and I pointed it at Carver, but my hands did not move.Why didn't I shoot him? I had never killed a man before, and I could not do it.
Two of the Doones came towards the house, carrying burning branches. They were unable to see me because of the smoke. I ran out, struck one man and broke his arm. With a cry of pain he dropped the branch. The other man stopped, and I threw the burning branch into his face.When he jumped at me, I caught him and broke his shoulder. Then I threw him down on the first man.
There was a loud noise. The soldiers had fired and two robbers fell. I ran to Carver and seized his beard.
'Do you call yourself a man?' I shouted. He tried to point his gun at me, but I was too quick for him. 'Now, Carver,' I said, 'be careful! I may not be very clever, but I'm as big as you are.
Down! Down into the dust!'
I threw him on his back, and when the other men saw this they ran away. They left their horses and the two dead men. One man fired his gun at me as he ran, and hit me in the leg. I fell, and Carver got to his feet and ran after the others.
The wound in my leg frightened the women, of course, but it was very small and did not hurt much.
Soon after this, more soldiers arrived, so we did not fear another attack by the Doones. Then one evening, when I was coming home from the fields, my sister Lizzie met me.
'There's a big man here, very fat, with wild white hair. I think he's a Doone,' she said.
He held out his hands to Lorna. 'My dear child,' he said, 'how well you look. Kiss your uncle.'
'You smell of smoke,' Lorna said. 'I don't want to kiss you.'
'You're right, my child,' he said, and laughed. He turned to me. 'So this is John Ridd, the brave man who wants to marry our Lorna? Her father was the eldest son of Sir Ensor. I'm the second son. As Lorna's guardian, I agree to this marriage. I'm sure you'll be happy together.'
'Oh, you are very kind, sir!' my mother said.
'They'll be a fine couple,' said the Counsellor. 'We hope that John will join us in the valley.'
'Oh, no, sir, oh, no!' cried Mother. 'You really mustn't think of it. John's an honest man!'
'Yes, well, we certainly don't want honest men. Don't you think he might change?'
'Oh, no, sir, never!'
'All right,' said the Counsellor. 'But Lorna, I think you should thank me. I've agreed to the marriage.'
Lorna looked into her uncle's eyes. ' I don't think you've agreed because you love me. I think you want something from me.'
'My dear, I only want your happiness.'
After this discussion, I led the Counsellor into the kitchen and gave him food and a bed for the night.
After the second glass of beer, he said to me, 'You're good people. You don't give me up to the soldiers - you just try to make me drunk!'
The next morning, Lorna told me that she had heard someone walking around the house during the night.
the Counsellor.
'I think I know who it is. It must be the Counsellor!' I replied.
I found Lorna, and together we went to my mother's room. Mother was standing at the door of the room, talking to 'I think the Counsellor was looking for something,' she said.
When Annie went outside to milk the cows, the Counsellor followed her.
'Did you know that if you pass a glass necklace over milk, the milk will be creamier?' he said.
'No,' said Annie, 'I've never heard that.'
'Have you got a glass necklace?' asked the Counsellor.
'Lorna has one,' said Annie. 'I know where it is. I'll go and get it.'
She ran off and got the necklace. The Counsellor passed the necklace over the milk, and then put it under the milk pot.
'Leave it here under the milk pot for a day and a night,' he said, 'and don't tell anyone about it.'
'All right, I'll do that,' said Annie, and went back into the house.
A few minutes later, the Counsellor politely said goodbye to my mother. Then he left the farm, taking Lorna's necklace with him.
مشارکت کنندگان در این صفحه
تا کنون فردی در بازسازی این صفحه مشارکت نداشته است.
🖊 شما نیز می‌توانید برای مشارکت در ترجمه‌ی این صفحه یا اصلاح متن انگلیسی، به این لینک مراجعه بفرمایید.