سرفصل های مهم
عمو روبن
توضیح مختصر
زمان مطالعه

6 دقیقه

سطح

متوسط
دانلود اپلیکیشن «زیبوک»
این درس را می‌توانید به بهترین شکل و با امکانات عالی در اپلیکیشن «زیبوک» بخوانید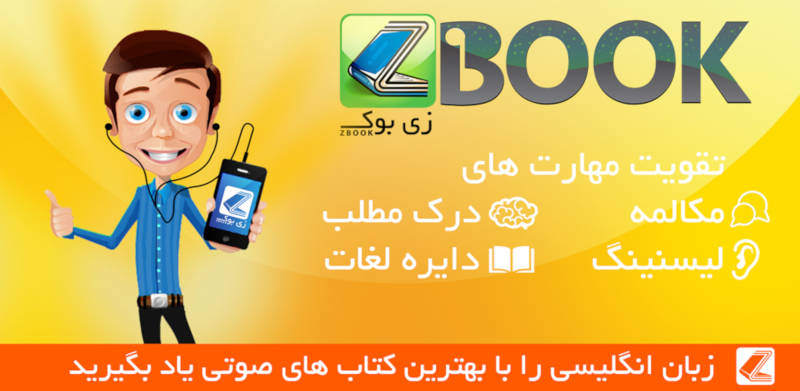 متن انگلیسی درس
Chapter 4 Uncle Reuben
My mother's uncle, Reuben Huckaback, owned the largest shop in Dulverton, and sold clothes around the whole area. We were his only relatives, and my mother thought that we should be friendly to him.
Uncle Reuben came to us every year for New Year's Day. He travelled early in the morning, because that was the best time to escape the Doones. (The Doones were lazy and did not get up until midday. They usually went out in the late afternoon or at night.) But this New Year's Day, the Doones rode out early. They were not interested in stealing, only in having some fun.
We waited for Uncle Reuben until one o'clock, but he did not appear. There was a very thick mist, and we could not see ten feet in front of us. My mother became very anxious.
'Oh John, John,' she said, 'I think those people have got your uncle.'
Mother could never say the word 'Doones'. She always called them 'those people'.
I answered, 'I feel sorry for them. If they catch Uncle Reuben, he'll just build another shop beside the river in their valley. He'll soon take all their money away from them.'
My mother laughed.We decided that we could not wait, so we had our dinner. Afterwards, I took my gun and left the house to look for Uncle Reuben. It was very difficult to find my way in the thick mist. I called my uncle's name and searched among the bushes, but I could not find him. I had decided to return home when I heard a man's voice in the mist.
'God help me and forgive me!' said the voice.
I went towards the sound and found a small horse with a man on its back. He was tied to the horse. His feet were by the horse's neck and his head was near its tail. The little horse was frightened by this strange way of riding, and it was jumping around, trying to throw him off. The man was my Uncle Reuben, and he was nearly dead from fear.
I took him off the horse, put him on mine and led him to my home. He fell asleep as we went, and slept until we arrived.When we got home, he shook the water off his clothes and then went to sleep again. When he woke up, my mother and Annie fed him until he could eat nothing more, and they asked him many questions about his terrible adventure.
My uncle told us that the Doones had robbed him and taken his horse. Then they had tied him to the wild horse, saying, 'We want to have some fun.' For two or three hours they had chased the horse through the mist and laughed at his screams. Then they had become hungry and left him.
In the evening, Farmer Snowe, the head man of the village, came to visit us with his three daughters. Uncle Reuben sat quietly in the corner and did not say much, but at the end of the evening he spoke to Farmer Snowe about the Doones.
'You farmers are all afraid of the Doones,' he said. 'Why don't you all join together and chase the Doones out of their valley?
You eat well and you talk well, but I think you're afraid to fight.'
The next day, Uncle Reuben took me with him to visit the chief judge in this part of the country, Lord Wichehalse.
Lord Wichehalse greeted us in a very friendly way. He laughed when he heard Uncle Reuben's story.
'How are you so sure that those men were the Doones?' he asked. 'You say that there was a very thick mist. Could you see the men ? Can you prove who they were?'
It was clear that the judge did not want to help, and when Uncle Reuben realized this, he became very angry.
'This isn't right!' he shouted. 'You can't allow it to continue!
I'll go to London myself, and tell the king what's happening in Somerset.'
'Oh,' said Lord Wichehalse, 'so this happened in Somerset?
But I'm only responsible for the king's peace in the county of Devon. Sir, you must go to the judge in Somerset.'
Uncle Reuben was still feeling very angry when we left Lord Wichehalse.
'Remember my words, John Ridd,' he said. 'I'm not going to forget this. I have a plan. I know an important man in London called Judge Jeffreys. He's the most important judge in the country. I'm going to send him a letter about the Doones.'
On our way home we saw some lovely spring flowers.
'Pretty flowers, aren't they?' said Uncle Reuben.
The flowers made me think of Lorna Doone. I thought of that day, long ago, when I met her. 'Does she ever think of me?' I wondered sadly.
A few days later, Uncle Reuben asked me to guide him to the Doone valley. We did not tell anybody where we were going. We rode through the Bagworthy forest to the hills that surrounded the valley. Then we climbed slowly and with difficulty to the top of a high hill. From there, we looked down. Uncle Reuben also looked at the hills around the valley.
'If they put big guns on top of the hills, soldiers could easily take this place,' he said. 'With three cannons on top of that hill there, and three cannons on top of this hill, we could destroy them.'
I was not listening to him. I was looking down into the valley at the little opening in the rock that I had once come through. As I looked at it, I saw someone pass close by it - someone white and small, and beautiful. It was Lorna Doone.
I could feel my heart beating. Seven years had passed, and I was a man now. I was sure that she had forgotten me, and I had half forgotten her. It was very strange, but at that moment I felt certain that my life was joined with hers.
مشارکت کنندگان در این صفحه
تا کنون فردی در بازسازی این صفحه مشارکت نداشته است.
🖊 شما نیز می‌توانید برای مشارکت در ترجمه‌ی این صفحه یا اصلاح متن انگلیسی، به این لینک مراجعه بفرمایید.