سرفصل های مهم
داستان لورنا
توضیح مختصر
زمان مطالعه

9 دقیقه

سطح

متوسط
دانلود اپلیکیشن «زیبوک»
این درس را می‌توانید به بهترین شکل و با امکانات عالی در اپلیکیشن «زیبوک» بخوانید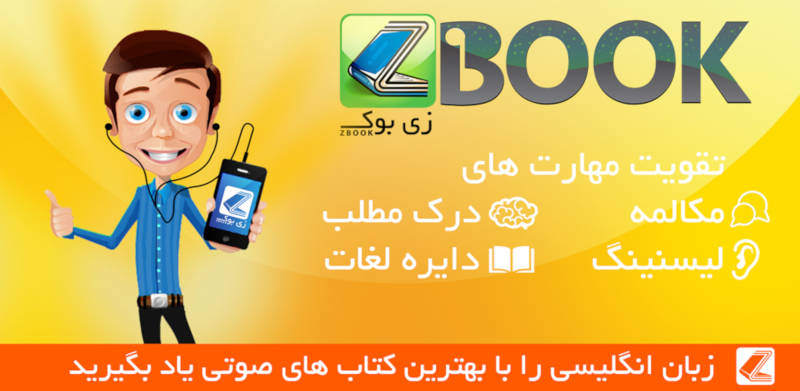 متن انگلیسی درس
Chapter 6 Lorna's Story
I could not decide when to return to the Doone valley. I did not like hiding from people. And did Lorna think that I was just a stupid farmboy? But after some weeks, the weather became warm and sunny, and the hillsides were bright with flowers. I sat out under an old tree and cut the letters LD into it. Then I put on my good clothes, went into the Bagworthy forest and walked up the stream.
It had rained a lot the night before, and the waterfall was very full. The rock was difficult to climb, and I was tired when I reached the top. I crossed the little stream, then sat down to rest.
After a few minutes I fell asleep.
I woke when a shadow passed over me. It was early evening, and Lorna Doone was standing between me and the sun.
'John Ridd, are you mad?' she said, taking my hand to pull me up.
'Not mad, but half asleep,' I answered, wanting to keep her hand in mine.
'Come away, come away, if you care for your life. The guards will be here soon. Be quick, John Ridd, and let me hide you.'
But I said, 'I won't move a step, unless you call me John.'
'Well, John, then - John Ridd, be quick if you want to save your life.'
Without another word, she led me to the hole in the rocks, and I remembered again how I had escaped through it seven years ago. There were some low, thick bushes beside it. Lorna pushed the bushes to one side and showed me a small, narrow path through the rocks.
I followed her as well as I could, but because of my great size I hit my knees and arms very often. We soon came to an open space inside the rock, a little room with high walls of rock all round it and the blue sky for the ceiling. Lorna had covered the rock floor with grass and flowers, and it looked very pretty.
'Where are the fresh eggs you promised me, John Ridd?'
she asked.
She thought I had forgotten them, but I had them in my bag. I took them out one by one and laid twenty-four eggs on the floor.
'Count them,' I said to her.
Lorna looked at them in surprise and began to cry.
'How have I made you cry?' I asked anxiously. 'What have I done?'
'You haven't done anything,' she answered proudly. 'I just cry sometimes.You've been very kind — they're not kind to me here.'
Her tears embarrassed me and I said nothing. Lorna walked away from me. Then she turned, sat down and started to tell me about her life.
'There are only two people here who help me,' she began. 'My grandfather, Sir Ensor Doone, and the Counsellor, who's the wisest of all the Doones. My grandfather is a proud old man. He seems to know what's right and what's wrong, but he doesn't want to think about it. He's kind to me, but to no one else. The Counsellor's very clever, but he only talks because he likes talking.
'I can't remember my father or mother. They say that my father was the eldest son of Sir Ensor Doone, and that he was the bravest and best of men. They call me "Queen" and tell me that one day the valley will be mine.'
'It's beautiful and peaceful here in the valley, and perhaps I should be happy. But the men kill and steal and drink and talk roughly. I don't feel that I belong to the Doones, and I hate their way of life. No one helps me or teaches me what's right.'
Lorna started to cry again. I did not know how to help her, so I said nothing. After a few minutes, she continued her story.
'The Counsellor's son, Carver Doone, wants to marry me.
He's the strongest and bravest of all the Doones, but he's also the roughest and the cruellest. I don't like him, but he may force me to marry him. He often offers me stolen jewels.'
She saw from my face that I had heard of Carver. When she told me his name, and that he wanted Lorna as his wife, my heart was filled with anger.
Lorna continued, 'I had an aunt, Aunt Sabina, who was very kind to me. But she died a year ago, and now I have no one I can talk to, except my little servant girl, Gwenny Carfax. She's a little girl that we found almost dying in the hills. Her father went away one day and never returned. She has no family, so now she lives with us. The poor girl is fat and ugly, so none of the men are interested in her. She can go where she likes, and the guards don't stop her.'
'Gwenny is very patient and kind, and her example helps me.
I often want to run away from this valley because I hate the Doones so much. But then I think of my grandfather and my love for him. He's very old, and I don't want him to die without a gentle hand beside him. He's the only reason I stay. Once, someone wanted to help me escape, but it ended terribly. The events of that day changed my life. I stopped being a child and learned about death and darkness.'
'It happened a year ago, although it seems like ten years. I was going home from here when a young man stepped out from behind a tree. He was beautifully dressed in red and green clothes.'
'"Cousin Lorna, my good cousin," he said, "I'm Lord Alan Brandir. My father was your mother's brother, and the government made him your guardian. He's very old now, so they've asked me to be your guardian. I've been ordered to take care of you until you're twenty-one."'
'I was very surprised by this, because he looked so young.
"You, my guardian!" I said, and laughed. "You don't look much older than I am!"'
'"I'm almost nineteen," he said with a laugh. "If one of the Doones attacked me, I'd kill him easily."'
'But to me, he looked so young and thin. I was afraid for his life here in this place.'
'"Don't be angry," he said softly. "I've travelled a long way to find you. I know how dangerous the Doones are - I've known men like them in the hills of Scotland. I'm not afraid of them, so don't be afraid for me. Will you come with me and leave this place?"'
'A storm was starting, and the sky was growing dark. There was lightning in the sky, and thunder. I started to feel very frightened, and thought of my grandfather. I loved him too much to leave him.'
'"I can't go with you, Lord Alan Brandir," I said. "You're too young, and I don't want to leave without my grandfather's permission. Please leave immediately — it's dangerous here."'
'He took my hand and kissed it. "Dear cousin," he said, "Give me one flower so I can remember you. Believe me — I'll come back again soon."'
'"You will not!" cried a loud voice. Carver Doone jumped from behind a tree and seized Alan Brandir in his arms like a cat jumping on a mouse. The boy fought bravely, but Carver lifted him up like a child and carried him away into the darkness. I heard the sound of someone falling to the ground. There was no scream, but I knew what had happened. The poor boy had been killed.
'I was young then. Only a year has passed, but I feel ten years older. I've known great violence, and I've felt sad and alone since then. There's no happiness in this valley, only darkness and death.'
When Lorna finished her story, it was getting late.
'You must go now,' she whispered. 'Wait a month before you return. It's too dangerous.'
'But you may need me before that,' I said.
She pointed to a large white stone. 'You can see that stone from the hill opposite. If I need you, I'll put a black cloth over the stone.'
She hurried away through the trees, and I climbed down the back of the waterfall.
مشارکت کنندگان در این صفحه
تا کنون فردی در بازسازی این صفحه مشارکت نداشته است.
🖊 شما نیز می‌توانید برای مشارکت در ترجمه‌ی این صفحه یا اصلاح متن انگلیسی، به این لینک مراجعه بفرمایید.