سرفصل های مهم
فصل 06
توضیح مختصر
زمان مطالعه

0 دقیقه

سطح

خیلی سخت
دانلود اپلیکیشن «زیبوک»
این فصل را می‌توانید به بهترین شکل و با امکانات عالی در اپلیکیشن «زیبوک» بخوانید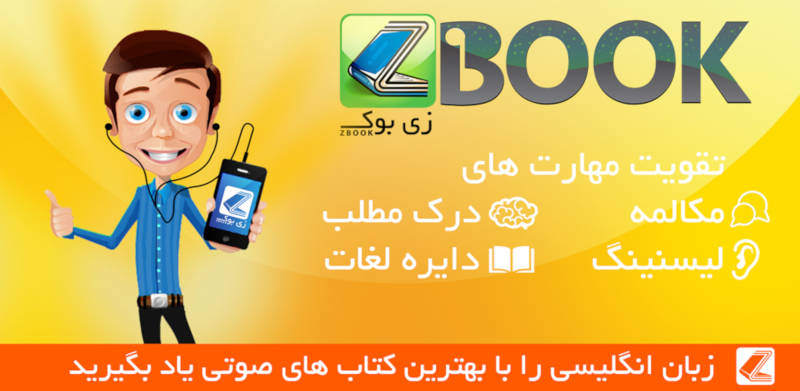 متن انگلیسی فصل
Six
Mattie's Ramble Inn was on a corner in the Carrollton section of the city where, after having run parallel for six or seven miles, St. Charles Avenue and the Mississippi River meet and the avenue ends. Here an angle is formed, the avenue and its streetcar tracks on one side, the river and levee and railroad tracks on the other. Within this angle there is a separate little neighborhood. In the air there is always the heavy, cloying odor of the alcohol distillery on the river, an odor that becomes suffocating on hot summer afternoons when the breeze blows in from the river. The neighborhood grew haphazardly a century or so ago and today looks hardly urban at all. As the city's streets cross St. Charles Avenue and enter this neighborhood, they gradually change from asphalt to gravel. It is an old rural town that has even a few barns, an alienated and microcosmic village within a large city.
Mattie's Ramble Inn looked like all the buildings on its block; it was low, unpainted, imperfectly vertical. Mattie's rambled slightly to the right, tilting toward the railroad tracks and the river. Its façade was almost invulnerable, covered as it was with tin advertising posters for a variety of beers and cigarettes and soft drinks. Even the screen on the door advertised a brand of bread. Mattie's was a combination bar and grocery, the grocery aspect limited to a sparse selection of goods, soft drinks, bread, and canned foods for the most part. Beside the bar there was an ice chest that cooled a few pounds of pickled meat and sausage. And there was no Mattie; Mr. Watson, the quiet, tan, cafe au lait owner, had sole authority over the restricted merchandise.
"The problem come from not havin no vocation skill," Jones was saying to Mr. Watson. Jones was perched on a wooden stool, his legs bent under him like ice tongs ready to pick up the stool and boldly carry it away before Mr. Watson's old eyes. "If I had me some trainin I wouldn be moppin no old whore flo." "Be good," Mr. Watson answered vaguely. "Be well behave with the lady."
"Wha? Ooo-wee. You don understan at all, man. I got a job workin with a bird. How you like workin with a bird?" Jones aimed some smoke over the bar. "I mean, I'm glad that girl gettin a chance. She been workin for that Lee mother a long time. She need a break. But I bet that bird be makin more money than me. Whoa!" "Be nice, Jones."
"Whoa! Hey, you really been brainwash," Jones said. "You ain got nobody to come in and mop your flo. How come? Tell me that."
"Don't get yourself in no trouble."
"Hey! You soun just like the Lee mother. Too bad you two ain met. She love you. She say, 'Hey, boy, you the kinda fool oldtimey nigger I been lookin for all my life.' She say, 'Hey, you so sweet, how's about waxin my floor and paintin my wall? You so darlin, how's about scrubbin my tawlet and polishin my shoe?' And you be sayin, 'Yes, ma'm, yes, ma'm. I'm well behave.' And you be bustin your ass fallin off a chandelier you been dustin and some other whore frien of her comin in so they can compare they price, and Lee star throwin some nickel at your feet and say, 'Hey boy, that sure a lousy show you puttin on. Han us back them nickel before we call a po-lice.' Ooo-wee." "Didn that lady say she call a po-lice if you give her trouble?"
"She got me there. Hey! I think that Lee got some connection with the po-lice. She all the time tellin me about her frien on the force. She say she got such a high class place a po-lice never stick a foot in her door." Jones formed a thundercloud over the little bar. "She operatin somethin with that orphan crap, though. As soon as somebody like Lee say, 'Chariddy,' you know they somethin crooker in the air. And I know they somethin wron cause all of a sudden the Head Orphan stop showin up cause I'm axing plenty question. sh@t! I like to fin out what goin on. I tire of bein caught in a trap payin me twenny dollar a week, workin with a bird as big as a eagle. I wanna get someplace, man. Whoa! I want me a air condition, some color TV, sit around drinkin somethin better than beer." "You want another beer?"
Jones looked at the old man through his sunglasses and said, "You tryina sell me another beer, a poor color boy bustin his ass for twenny dollar a week? I think i' about time you gimme a free beer with all the money you make sellin pickle meat and sof drink to po color peoples. You sen you boy to college with the money you been makin in here." "He a schoolteacher now," Mr. Watson said proudly, opening a beer.
"Ain that fine. Whoa! I never go to school more than two year in my life. My momma out washing other people clothin, ain nobody talkin about school. I spen all my time rollin tire aroun the street. I'm rollin, momma washin, nobody learnin nothin. sh@t! Who lookin for a tire roller to give them a job? I end up gainfully employ workin with a bird, got a boss probly sellin Spanish fly to orphan. Ooo-wee." "Well, if conditions really bad…"
"'Really bad'? Hey! I'm workin in modren slavery. If I quit, I get report for bein vagran. If I stay, I'm gainfully employ on a salary ain even startin to be a minimal wage." "I tell you what you can do," Mr. Watson said confidentially; leaning over the bar and handing Jones the beer. The other man at the bar bent toward them to listen; he had been silently following their conversation for several minutes. "You try you a little sabotage. That's the only way you fight that kinda trap." "Wha you mean 'sabotage'?"
"You know, man," Mr. Watson whispered. "Like the maid ain bein paid enough to throw too much pepper in the soup by accident. Like the parkin lot attendant takin too much crap skid on some oil and crash a car into the fence." "Whoa!" Jones said. "Like the boy workin in the supermarket suddenly get slippery fingers and drop a dozen aigs on the floor cause he ain been pay overtime. Hey!" "Now you got it."
"We really plannin big sabotage," the other man at the bar said, breaking his silence. "We havin a big demonstration where I work." "Yeah?" Jones asked. "Where?"
"At Levy Pant. We got this big old white man comin in the factory tellin us he like to drop a atom bum on top the company."
"It sound like you peoples having more than sabotage," Jones said. "It sound like you havin a war."
"Be nice, be respectful," Mr. Watson told the stranger.
The man chuckled until his eyes filled with tears and he said, "This man say he prayin for the mulattas and the rats all over the world." "Rats? Whoa! You peoples got a one-hunner-percen freak on your hand."
"He very smart," the man said defensively. "He very religious, too. He built him a big cross right in the office."
"Whoa!"
"He say, 'You peoples all be happier in the middle age. You peoples gotta get you a cannon and some arrows, drop a nucular bum on top this place.'" The man laughed again. "We ain't got nothin better to do in that factory. He always interestin to listen to when he flappin his big moustache. He gonna lead us in a big demonstration he say make all the other demonstration look like a ladies' social." "Yeah, and it sound like he gonna lead you peoples right into jail," Jones said, covering the bar with some more smoke. "He sound like a crazy white mother." "He kinda strange," the man admitted. "But he work right in that office, and the manager in there, Mr. Gonzala, he think this guy pretty sharp. He let him do whatever he want. He even let him come back in the factory any time this guy want to. Plenty peoples ready to do demonstrate with him. He tell us he got permission from Mr. Levy hisself to have a demonstration, tell us Mr. Levy want us to demonstrate and get rid of Gonzala. Who know? Maybe they raise our wage. That Mr. Gonzala afred of him already." "Tell me, man, what this white savior cat look like?" Jones asked with interest.
"He big and fat, got him a huntin cap he wearin all the time."
Jones's eyes widened behind his glasses.
"This huntin cap green? He got him a green cap?"
"Yeah. How you know that?"
"Whoa!" Jones said. "You peoples in plenty trouble. A po-lice already lookin for that freak. He come in the Night of Joy one night, star tellin this Darlene gal about a bus." "Well, whaddya know," the man said. "He tell us about a bus, too, tell us he go ridin into the har of darkness on a bus one time." "He the same one. Stay away from that freak. He wanted by a po-lice. You po color peoples all get your ass throwed in jail. Whoa!"
"Well, I gotta ax him about that," the man said. "I sure don wanna get led on no demonstration by a convic."
II
Mr. Gonzalez was at Levy Pants early, as usual. He symbolically lit his little heater and a filtered cigarette with the same match, lighting two torches that signaled the start of another working day. Then he applied his mind to his early morning meditations. Mr. Reilly had added a new touch to the office the day before, streamers of mauve, gray, and tan crepe paper looped from light bulb to light bulb across the ceiling. The cross and signs and streamers in the office reminded the office manager of Christmas decorations and made him feel slightly sentimental. Looking happily into Mr. Reilly's area, he noticed that the bean vines were growing so healthily that they had even begun to twine downward through the handles of the file drawers. Mr. Gonzalez wondered how the file clerk managed to do his filing without disturbing the tender shoots. Pondering this clerical riddle, he was surprised to see Mr. Reilly himself burst like a torpedo through the door.
"Good morning, sir," Ignatius said brusquely, his scarf-shawl flying horizontally in his wake like the flag of some mobilized Scottish clan. A cheap movie camera was slung over his shoulder and under his arm he had a bundle which appeared to be a rolled-up bed sheet.
"Well, you certainly are early today, Mr. Reilly."
"What do you mean? I always arrive at this time."
"Oh, of course," Mr. Gonzalez said meekly.
"Do you believe that I am here early for some purpose?"
"No. I…"
"Speak up, sir. Why are you so strangely suspicious? Your eyes are literally flickering with paranoia."
"What, Mr. Reilly?"
"You heard what I said," Ignatius answered and lumbered through the door to the factory.
Mr. Gonzalez tried to compose himself again but was disturbed by what sounded like a cheer from the factory. Perhaps, he thought, one of the workers had become a father or won something in a raffle. So long as the factory workers let him alone, he was willing to extend the same courtesy to them. To him they were simply part of the physical plant of Levy Pants not connected with "the brain center." They were not his to worry about; they were under the drunken control of Mr. Palermo. When he did find the proper courage, the office manager intended to approach Mr. Reilly in a most politic manner about the amount of time he was spending in the factory. However, Mr. Reilly had lately become somewhat distant and unapproachable, and Mr. Gonzalez dreaded the thought of a battle with him. His feet grew numb when he thought of one of those bear's paws landing squarely on the top of his head, driving him perhaps like a stake through the unpredictable flooring of the office.
Four of the male factory workers were embracing Ignatius around the Smithfield hams that were his thighs and, with considerable effort, were lifting him onto one of the cutting tables. Above the shoulders of his carriers Ignatius barked directions as if he were supervising the loading of the rarest and most precious of cargoes.
"Up and to the right, there!" he shouted down. "Up, up. Be careful. Slowly. Is your grip tight?"
"Yeah," one of the lifters answered.
"It feels rather loose. Please! I am deteriorating into a state of total anxiety."
The workers watched with interest as the lifters tottered back and forth under their burden.
"Now backward," Ignatius called nervously. "Backward until the table is directly beneath me."
"Don't you worry, Mr. R.," a lifter panted. "We aimin you right at that table."
"Apparently you are not," Ignatius replied, his body slamming into a post. "Oh, my God! My shoulder is dislocated."
A cry arose from the other workers.
"Hey, watch out with Mr. R.," someone screamed. "You men gonna bust his haid wide open."
"Please!" Ignatius cried. "Someone help! In another moment I shall probably be a broken heap."
"Look, Mr. R.," a lifter said breathlessly, "the table right behine us now."
"I shall probably be dumped into one of the furnaces before this misadventure terminates. I suspect that it would have been much wiser to address the group from floor level." "Put your feets down, Mr. R. The table right under you."
"Slowly," Ignatius said, extending his big toe downward with great caution. "Well, so it is. All right. When I have steadied myself, you may release your hold upon my body." Ignatius was at last vertically atop the long table, holding the bundled bed sheet over his pelvis to hide from his audience the fact that during the process of being lifted, he had become somewhat stimulated.
"Friends!" Ignatius said grandly and lifted the arm that was not holding the sheet. "At last the day is ours. I hope that you have all remembered to bring your engines of war." From the group around the cutting table there issued neither confirmation nor denial. "I mean the sticks and chains and clubs and so forth." Giggling in chorus, the workers waved some fence posts, broomsticks, bicycle chains, and bricks. "My God! You have really assembled a rather formidable and diffuse armory. The violence of our attack may surpass my expectations. However, the more definitive the blow, the more definitive the results. My cursory inspection of your arms, therefore, confirms my faith in the ultimate success of our crusade today. In our wake, we must leave a sacked and pillaged Levy Pants, we must fight fire with fire." "What he say?" one worker asked another.
"We shall storm the office very shortly, thereby surprising the foe when his senses are still subject to the psychic mists of early morning." "Hey, Mr. R., pardon me," a man called out from the crowd. "Somebody tell me you in trouble with a po-lice. Is that right?"
A wave of anxiety and uneasiness broke over the workers.
"What?" Ignatius screamed. "Where did you hear such slander? That is totally false. Some white supremacist, some upstate red-neck, perhaps even Gonzalez himself no doubt began that vile rumor. How dare you, sir. All of you must realize that our cause has many enemies." While the workers were applauding him soundly, Ignatius wondered how that worker had learned of the mongoloid Mancuso's attempted arrest. Perhaps he had been standing in the crowd before the department store. That patrolman was the fly in everyone's ointment. However, the moment seemed to have been saved.
"Now this we will carry with us in the vanguard!" Ignatius shouted over the last sprinkled applause. He dramatically whipped from his pelvis the sheet, flapping it open. Among the yellow stains the word FORWARD was printed in high block letters in red crayon. Below this Crusade for Moorish Dignity was written in an intricate blue script.
"I wonder who been sleepin on that old thing," the intense woman with the spiritual bent, who was to be the leader of the choir, said. "Lord!" Several other prospective rioters expressed the same curiosity in more explicitly physical terminology.
"Quiet now," Ignatius said, stomping one foot thunderously on the table. "Please! Two of the more statuesque women here will carry this banner between them as we march into the office." "I ain puttin my hand on that," one woman answered.
"Quiet! Everyone!" Ignatius said furiously. "I am beginning to suspect that you people are not actually deserving of this cause. Apparently you are not prepared to make any of the ultimate sacrifices." "How come we gotta take that old sheet with us?" someone asked. "I thought this suppose to be a demonstration dealin with wages." "Sheet? What sheet!" Ignatius replied. "I am holding before you the proudest of banners, an identification of our purpose, a visualization of all that we seek." The workers studied the stains more intensely. "If you wish to simply rush into the office like cattle, you will have participated in nothing more than a riot. This banner alone gives form and credence to the agitation. There is a certain geometry involved in these things, a certain ritual which must be observed. Here, you two ladies standing there, take this between you and wave it thus with honor and pride, hands held high, et cetera." The two women whom Ignatius indicated ambled slowly to the cutting table, gingerly took the banner with their thumbs and index fingers, and held it between them as if it were a leper's shroud.
"That looks even more impressive than I had imagined," Ignatius said.
"Don wave that thing around me, gal," someone said to the women, creating another ripple of giggles from the crowd.
Ignatius flipped his camera into action and aimed it at the banner and the workers. "Will all of you please wave your sticks and stones again?" The workers complied merrily. Myrna would choke on her espresso when she saw this. "A bit more violently now. Brandish these weapons fiercely. Make faces. Scream. Perhaps some of you could jump up and down, if you don't mind." They laughingly followed his directions, everyone, that is, but the two women who were sullenly holding the banner.
In the office Mr. Gonzalez was watching Miss Trixie bump into the door frame as she made her entrance for the day. At the same time he was wondering what the new and violent outburst from the factory meant.
Ignatius filmed the scene before him for a minute or two more, then he followed a post upward to the ceiling for what he imagined would be an interesting and rather recherché bit of cinematography suggesting aspiration. Envy would gnaw at Myrna's musky vitals. At the top of the post the camera focused upon several square feet of the rusted interior of the factory's roof. Then Ignatius handed the camera down to a worker and asked to be photographed. While the worker aimed the lens at him, Ignatius scowled and shook a fist, entertaining the workers greatly.
"All right now," he said benevolently when he had taken the camera back and flipped it off. "Let us control our riotous impulses for the moment and plan our stratagems. First, the two ladies here will precede us with the banner. Directly behind the banner comes the choir with some appropriate folk or religious melody. The lady in charge of the choir may choose the tune. Knowing nothing of your musical folkways, I shall leave the selection to you, although I wish that there had been time enough to teach all of you the beauties of some madrigal. I will only suggest that you choose a somewhat forceful melody. The remainder of you will compose the warriors' battalion. I shall follow the entire ensemble with my camera in order to record this memorable occasion. At some future date all of us may realize some additional revenues from the rental of this film to student organizations and other similarly appalling societies.
"Please remember this. Our first approach will be a peaceful and rational one. As we enter the office, the two ladies will carry the banner to the office manager. The choir will then form about the cross. The battalion will remain in the background until needed. Because we are dealing with Gonzalez himself, I suspect that the battalion will be called upon in short order. If Gonzalez fails to respond to the emotion of this spectacle, I shall call, 'Attack!' That will be the signal for your onslaught. Are there any questions?" Someone said, "This a lotta sh@t," but Ignatius ignored the voice. There was a happy hush in the factory, most of the workers eager for the change of pace. Mr. Palermo, the foreman, appeared drunkenly between two of the furnaces for a moment and then disappeared.
"Apparently the battle plan is clear," Ignatius said when no questions were forthcoming. "Will the two ladies with the banner please take their positions over there by the door? Now the choir please form behind them and then the battalion." The workers formed rapidly, smiling and sticking one another with their engines of war. "Fine! The choir may now begin singing." The lady with the spiritual bent blew a pitchpipe and the choir members began singing lustily, "Oh, Jesus, walk by my side, / Then I always, always be satisfied." "That really sounds rather stirring," Ignatius observed. Then he shouted, "Forward!"
The formation obeyed so rapidly that before Ignatius could call anything else, the banner had already passed through the factory and was rising up the stairs to the office.
"Halt!" Ignatius screamed. "Someone come help me off this table."
Oh, Jesus, you be my friend
Right, oh, yeah, right up till the end.
You take my hand
And I feel grand
Knowing you walking
Hearing me talking
I ain't complaining
Though maybe it's raining
When I'm with Jesus.
"Stop!" Ignatius called frantically, watching the last of the battalion file through the door. "Come back in here immediately."
The door swung closed. He got down on his hands and knees and crawled to the edge of the table. Then he swung around and, after a long while spent in maneuvering his extremities, managed to sit on the edge of the table. Noticing that his feet were swinging only a few inches from the floor, he decided to risk the jump. As he pushed himself free of the table and landed on the floor, the camera slid from his shoulder and hit the cement with a hollow, cracking sound. Disemboweled, its film entrails spilled onto the floor. Ignatius picked it up and flipped the switch that was supposed to set it in motion, but nothing happened.
Oh, Jesus, you pay my bail
When they put me in that old jail.
Oh, oh, you always giving
A reason for living.
"What are those maniacs singing?" Ignatius asked the empty factory while he tried to stuff foot upon foot of film into his pocket.
You never hurt me,
You never, never, never desert me.
I never sinning
I always winning
Now I got Jesus.
Ignatius, trailing unwound film, hustled to the door and entered the office. The two women were stonily displaying the back of the stained sheet to a confused Mr. Gonzalez. Their eyes closed, the choir members were chanting compulsively, lost in their melody. Ignatius pushed through the battalion loitering benignly on the fringes of the scene toward the desk of the office manager.
Miss Trixie saw him and asked, "What's happening, Gloria? What are all the factory people doing in here?"
"Run while you're able, Miss Trixie," he told her with great seriousness.
Oh, Jesus, you give me peace
When you keeping away them po-lice.
"I can't hear you," Miss Trixie cried, grabbing his arm. "Is this a minstrel show?"
"Go dangle your withered parts over the toilet!" Ignatius screamed savagely.
Miss Trixie shuffled away.
"Well?" Ignatius asked Mr. Gonzalez, rearranging the two ladies so that the office manager could see the lettering on the other side of the sheet.
"What does this mean?" Mr. Gonzalez asked, reading the banner.
"Do you refuse to help these people?"
"Help them?" the office manager asked in a frightened voice. "What are you talking about, Mr. Reilly?"
"I am talking about the sin against society of which you are guilty."
"What?" Mr. Gonzalez's lower lip quivered.
"Attack!" Ignatius cried to the battalion. "This man is totally without charity."
"You ain give him a chance to say nothin," observed one of the discontented women holding the sheet. "You let Mr. Gonzalez talk." "Attack! Attack!" Ignatius cried again, even more furiously. His blue and yellow eyes protruded and flashed.
Someone halfheartedly whizzed a bicycle chain over the top of the file cabinets and knocked the bean plants to the floor.
"Now look what you've done," Ignatius said. "Who told you to knock those plants over?"
"You say, 'Attagg,'" the owner of the bicycle chain answered.
"Stop that at once," Ignatius bellowed at a man who was apathetically making a vertical slash in the DEPARTMENT OF RESEARCH AND REFERENCE — I. REILLY, CUSTODIAN sign with a pen knife. "What do you people think you're doing?" "Hey, you say, 'Attagg,'" several voices answered.
In this lonesome place
You give me grace
Giving your light
Through the long night.
Oh, Jesus, you hearing my woe
And I never, I never, never gonna let you go.
"Stop that awful song," Ignatius shouted at the choir. "Never has such egregious blasphemy fallen upon my ears."
The choir ceased its singing and looked hurt.
"I don't understand what you're doing," the office manager said to Ignatius.
"Oh, shut up your little pussymouth, you mongoloid."
"We goin back to the factory," the spokesman for the choir, the intense lady, said angrily to Ignatius. "You a bad man. I believe a po-lice looking for you." "Yeah," several voices agreed.
"Now wait a moment," Ignatius begged. "Someone must attack Gonzalez." He surveyed the warriors' battalion. "The man with the brick, come over here at once and knock him a bit about the head." "I ain't hittin nobody with this," the man with the brick said. "You probly got a po-lice record a mile long."
The two women dropped the sheet disgustedly on the floor and followed the choir, which was already beginning to file through the door.
"Where do you people think you're going?" Ignatius cried, his voice choked with saliva and fury.
The warriors said nothing and began to follow the choir and the two standard bearers out of the office. Ignatius waddled swiftly behind the warriors straggling in the rear and grabbed one of them by the arm, but the man swatted at him as if he were a mosquito and said, "We got enough trouble without gettin throwed in jail." "Come back in here! We're not finished. You can get Miss Trixie if you want," Ignatius cried frantically to the disappearing battalion, but the procession continued to move silently and determinedly farther down the stairs into the factory. Finally, the door swung closed on the last of the crusaders for Moorish dignity.
III
Patrolman Mancuso looked at his watch. He had been in the rest room a full eight hours. It was time to check his costume in at the precinct and go home. He had arrested no one all day and, in addition, he seemed to be catching a cold. It was chilly and damp in that booth. He sneezed and tried to open the door, but it wouldn't give. He shook it, fumbled with the lock, which appeared to be stuck. After a minute or so of rattling and pushing, he called, "Help!" IV
"Ignatius! So you got yourself fired."
"Please, Mother, I am near the breaking point." Ignatius stuck the bottle of Dr. Nut under his moustache and drank noisily, making great sounds of sucking and gurgling. "If you are planning now to be a harpy, I shall certainly be pushed over the brink." "A little job in a office and you can't hold it down. With all your education."
"I was hated and resented," Ignatius said, casting a hurt expression at the brown walls of the kitchen. He pulled his tongue from the mouth of the bottle with a thump and belched some Dr. Nut. "Ultimately it was all Myrna Minkoff's fault. You know how she makes trouble." "Myrna Minkoff? Don't gimme that foolishness, Ignatius. That girl's in New York. I know you, boy. You musta really pulled some boo-boos at that Levy Pants." "My excellence confused them."
"Gimme that paper, Ignatius. We gonna take a look at them want ads."
"Is that true?" Ignatius thundered. "Am I going to be thrown out again into the abyss? Apparently you have bowled all the charity out of your soul. I must have at least a week in bed, with service, before I shall again be whole." "Speaking of bed, what happened to your sheet, boy?"
"I certainly wouldn't know. Perhaps it was stolen. I have warned you about intruders."
"You mean somebody broke into this house just to take one of your dirty sheets?"
"If you were a bit more conscientious about doing the laundry, the description of that sheet would be somewhat different."
"Okay, hand over that paper, Ignatius."
"Are you really going to attempt to read aloud? I doubt whether my system could bear that trauma at the moment. Anyway, I am looking at a very interesting article in the science column about mollusks." Mrs. Reilly snatched the paper from her son, leaving two little scraps of it in his hands.
"Mother! Is this offensive display of ill manners one of the results of your association with those bowling Sicilians?"
"Shut up, Ignatius," his mother said, leafing compulsively toward the classified section of the newspaper. "Tomorrow morning you getting on that St. Charles trolley with the birds." "Huh?" Ignatius asked absently. He was wondering what he could write to Myrna now. The film seemed to have been ruined, too. Explaining the disaster of the Crusade in a letter would be impossible. "What was that you said, mother of mine?" "I said you gettin on that trolley with the birds," Mrs. Reilly screamed.
"That sounds appropriate."
"When you come home again, you gonna have you a job."
"Apparently Fortuna has decided upon another downward spin."
"What?"
"Nothing."
V Mrs. Levy lay prone on the motorized exercising board, its several sections prodding her ample body gently, nudging and kneading her soft, white flesh like a loving baker. Winding her arms under the table, she held it tightly.
"Oh," she moaned softly and happily, nibbling on the section beneath her face.
"Turn that thing off," her husband's voice said somewhere behind her.
"What?" Mrs. Levy raised her head and looked dreamily around. "What are you doing here? I thought you were staying in town for the races." "I changed my mind, if it's okay with you."
"Sure, it's okay with me. Do whatever you want. Don't let me tell you what to do. Have yourself a ball. See if I care."
"Pardon me. I'm sorry I tore you away from the board."
"Let's leave the board out of this, if you don't mind."
"Oh, I'm sorry if I insulted it."
"Just leave my board out of it. That's all I said. I'm trying to be nice. I don't start the arguments around here."
"Turn the damn thing on again and shut up. I'm going to take a shower."
"You see? You're very excited over nothing. Don't take all your guilt feelings out on me."
"What guilt feelings? What have I done?"
"You know what it is, Gus. You know how you've thrown your life away. A whole business down the drain. A chance to go nationwide. Your father's sweat and blood handed to you on a silver platter." "Ugh."
"A growing concern failing."
"Listen, I have a headache from trying to save that business today. That's why I didn't go to the races."
After having fought with his father for almost thirty-five years, Mr. Levy had decided that he would spend the rest of his life trying not to be bothered. But he was bothered every day that he was at Levy's Lodge by his wife simply because she resented his not wanting to be bothered by Levy Pants. And in staying away from Levy Pants, he was bothered even more by the company because something was always going wrong there. It would all be simpler and less bothersome if he really operated Levy Pants and put in an eight-hour day as manager. But just the name "Levy Pants" gave him heartburn. He associated it with his father.
"What did you do, Gus? Sign a few letters?"
"I fired somebody."
"Really? Big deal. Who? One of the furnace stokers?"
"You remember I told you about that big kook, the one that ass Gonzalez hired?"
"Oh. Him." Mrs. Levy rolled about on the exercising board.
"You should see what he did to that place. Paper streamers hanging from the ceiling. A big cross tacked up in the office. As soon as I walk in today, he comes up to me and starts complaining that somebody from the factory knocked his bean plants to the floor." "Bean plants? He thought Levy Pants was a truck garden?"
"Who knows what went on in that head. He wants me to fire the one who knocked over his plants and this other guy he says cut up his sign. He says the factory workers are a bunch of rowdies who have no respect for him. He says they're out to get him. So I go back in the factory to find Palermo, who of course is not there, and what do I find? All those workers have bricks and chains lying all over the place. They're all very emotionally worked up, and they tell me this guy Reilly, that's the big slob, made them bring all that crap so they could attack the office and beat up Gonzalez." "What?"
"He'd been telling them they were underpaid and overworked."
"I think he's right," Mrs. Levy said. "Just yesterday Susan and Sandra wrote something about that in their letter. Their little friends at college told them that, from what they'd said about their father, he sounded like a plantation owner living on slave labor. The girls were very excited. I meant to mention it to you, but I had so much trouble with that new hair designer that it slipped my mind. They want you to raise the salaries of those poor people or they won't come home again." "Who do those two think they are?"
"They think they're your daughters, in case you forgot. All they want is to respect you. They said you have to improve conditions at Levy Pants if you want to see them again." "What's their big interest in colored people all of a sudden? The young men gave out already?"
"Now you're attacking the girls again. You see what I mean? That's why I can't respect you either. If one of your daughters was a horse and the other a baseball player, you couldn't do enough for them." "If one of them was a horse and the other a baseball player, we'd be better off, believe me. They could turn in a profit."
"I'm sorry," Mrs. Levy said, flipping the board on again. "I can't listen to any more of this. I'm too disillusioned already. I'll hardly be able to bring myself to write the girls about this." Mr. Levy had seen his wife's letters to the girls, emotional, irrational brainwashing editorials that could have made Patrick Henry out to be a Tory, that brought the girls home on holidays bristling with hostility against their father for the thousands of injustices he had committed against their mother. With him cast as a Klansman firing a young crusader, Mrs. Levy could really write a flaming broadside. The material at hand was too good.
"This guy was a real psycho," Mr. Levy said.
"To you character is a psychosis. Integrity is a complex. I've heard it all before."
"Look, I probably wouldn't have fired him if one of the factory workers hadn't told me he heard this kook is wanted by the police. That really made up my mind fast. I have enough trouble with that company without having a kooky police character working in there." "Don't give me that. It's too typical. To somebody like you, crusaders and idealists are always beatniks and criminals. It's your defense against them. But thanks for telling me. It will add to the realism of the letter." "I've never fired anybody in my life," Mr. Levy said. "But I can't keep somebody the police are looking for. We might get in trouble." "Please." Mrs. Levy gestured warningly from her board. "That young idealist must be floundering somewhere at this very moment. It will break the girls' hearts, just as it's breaking mine. I'm a woman of great character and integrity and refinement. You've never appreciated that. I've been debased through my association with you. You've made everything seem so cheap, me included. I've become very hardened." "So I ruined you too, huh?"
"I was a very warm and loving girl at one time with high hopes. The girls knew that. I thought you'd make Levy Pants nationwide." Mrs. Levy's head bounced up and down, up and down. "Look. Now it's just a little run-down concern with a few outlets. Your daughters are disillusioned. I'm disillusioned. That young man you fired is disillusioned." "You want me to kill myself?"
"You make your own decisions. You always have. I've just existed for your pleasure. I'm just another old sports car. Use me when you wish. I don't care." "Oh, shut up. Nobody wants to use you for anything."
"You see that? You're always attacking. It's insecurity, guilt complexes, hostility. If you were proud of yourself and of the way you treat other people, you'd be pleasant. Just take Miss Trixie as another example. Look at what you've done to her." "I've never done anything to that woman."
"That's just it. She's alone, afraid."
"She's almost dead."
"Since Susan and Sandra are gone, I feel a guilt complex myself. What am I doing? Where is my project? I am a woman of interests, ideals." Mrs. Levy sighed. "I feel so useless. You've caged me in with hundreds of material objects that don't satisfy the real me." Her bouncing eyes looked coldly at her husband. "Bring me Miss Trixie and I won't write that letter." "What? I don't want that senile bag out here. Whatever happened to your bridge club? The last time you didn't write a letter you got a new dress. Settle for that. I'll buy you a ball gown." "It's not enough that I've kept that woman active. She needs personal help."
"You've already used her as a guinea pig for that correspondence course you took. Why not let her alone. Let Gonzalez retire her."
"Do that and you'll kill her. Then she'll really feel unwanted. You'll have a death on your hands."
"Oh, boy."
"When I think of my own mother. On the beach in San Juan every winter. A tan, a bikini. Dancing, swimming, laughing. Boyfriends."
"She has heart failure every time a wave knocks her down. What she doesn't lose in the casinos she spends on the house doctor at the Caribe Hilton." "You don't like my mother because she's on to you. She was right. I should have married a doctor, somebody with ideals." Mrs. Levy bounced sadly. "It really doesn't matter to me very much anymore. Suffering has only strengthened me." "How much would you suffer if somebody pulled the wires out of that goddam exercising board?"
"I told you already," Mrs. Levy said angrily. "Leave the board out of this. Your hostility's getting the upper hand. Take my advice, Gus. Go see that analyst in the Medical Arts building, the one that helped Lenny pull his jewelry shop out of the red. He cured Lenny of that complex he had about selling rosaries. Lenny swears by that doctor. Now he's got some kind of exclusive agreement with a bunch of nuns who peddle the rosaries in about forty Catholic schools all over the city. The money's rolling in. Lenny's happy. The sisters are happy. The kids are happy." "That sounds great."
"Lenny's put in a beautiful line of statues and religious accessories."
"I bet he's happy."
"He is. You should be the same. Go see that doctor before it's too late, Gus. For the girls' sake you should be helped. I don't care." "I'm sure you don't."
"You're a very mixed-up person. Sandra, personally, is much happier since she was psychoanalyzed. Some doctor at the college helped her out." "I'm sure he did."
"Sandra may have a setback when she hears of what you did to that young activist. I know the girls will at last turn against you completely. They're warm and compassionate, just like I was before I was brutalized." "Brutalized?"
"Please. Not another word of sarcasm." An aquamarine-nailed gesture warned from the bouncing and undulating board. "Do I get Miss Trixie or do the girls get the letter?" "You get Miss Trixie," Mr. Levy said finally. "You'll probably try to bounce her on that board and break her hip."
"Leave the board out of this!"
مشارکت کنندگان در این صفحه
تا کنون فردی در بازسازی این صفحه مشارکت نداشته است.
🖊 شما نیز می‌توانید برای مشارکت در ترجمه‌ی این صفحه یا اصلاح متن انگلیسی، به این لینک مراجعه بفرمایید.