سرفصل های مهم
فصل 34
توضیح مختصر
زمان مطالعه

0 دقیقه

سطح

خیلی سخت
دانلود اپلیکیشن «زیبوک»
این فصل را می‌توانید به بهترین شکل و با امکانات عالی در اپلیکیشن «زیبوک» بخوانید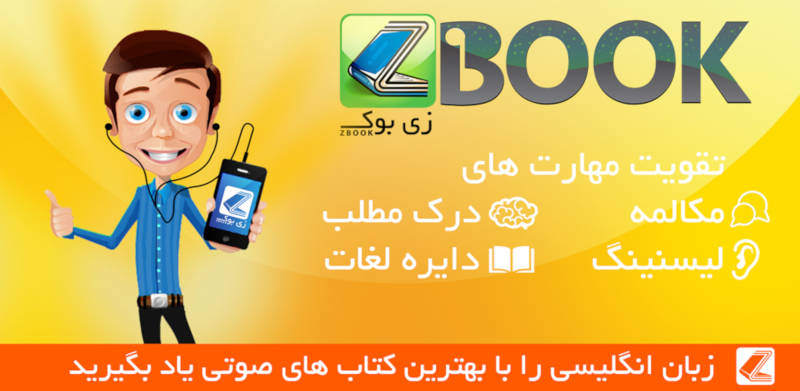 متن انگلیسی فصل
CHAPTER
34
Amren found no other Hybern assassins or spies during her long night of hunting through Velaris. How she sought them, how she distinguished friend from foe … Some people, Mor told me the next morning—after we all had a sleepless night—painted their thresholds in lamb's blood. A sort of offering to her. And payment to stay away. Some left cups of it on their doorsteps.
As if everyone in the city knew that the High Lord's Second, that small-boned female … she was the monster that defended them from the other horrors of the world.
Rhys had spent much of the previous day and night reassuring the priestesses of their safety, walking them through the new wards. The priestess who had let them in … for whatever reason, Hybern had left her alive. She allowed Rhys into her mind to see what had happened: once the king had sundered the wards with that fleeting spell, his Ravens had appeared as two old scholars to get the priestess to open the door, then forced their way into her mind so that she'd welcome them in without being vetted. The violation of that alone … Rhys had spent hours with those priestesses yesterday. Mor, too.
Talking, listening to the ones who could speak, holding the hands of the ones who couldn't.
And when they at last left … There was a peace between my mate and his cousin. Some lingering jagged edge that had somehow been soothed.
We didn't have long. I knew that. Felt it with every breath. Hybern wasn't coming; Hybern was here.
Our meeting with the High Lords was now over a week away—and still Nesta refused to join us.
But it was fine. We'd manage. I'd manage.
We didn't have another choice.
Which was why I found myself standing in the foyer the next morning, watching Lucien shoulder his heavy pack. He wore Illyrian leathers under a heavier jacket, along with layers of clothes beneath to help him survive in varying climates. He'd braided back his red hair, the length of it snaking across his back—right in front of the Illyrian sword strapped down his spine.
Cassian had given him free rein yesterday afternoon to loot his personal cache of weapons, though my friend had been economical about which ones he'd selected. The blade, plus a short sword, plus an assortment of daggers. A quiver of arrows and an unstrung bow were tied to his pack.
"You know precisely where you want Rhys to take you?" I asked at last.
Lucien nodded, glancing to where my mate now waited by the front door. He'd bring Lucien to the edge of the human continent—to wherever Lucien had decided would be the best landing spot. No farther, Azriel had insisted. His reports indicated it was too watched, too dangerous. Even for one of our own. Even for the most powerful High Lord in history.
I stepped forward, and didn't give Lucien time to step back as I hugged him tightly. "Thank you," I said, trying not to think about all the steel on him—if he'd need to use it.
"It was time," Lucien said quietly, giving me a squeeze. "For me to do something."
I pulled away, surveying his scarred face. "Thank you," I said again. It was all I could think of to say.
Rhys extended a hand to Lucien.
Lucien studied it—then my mate's face. I could nearly see all the hateful words they'd spoken. Dangling between them, between that outstretched hand and Lucien's own.
But Lucien took Rhys's hand. That silent offer of not only transportation.
Before that dark wind swept in, Lucien looked back.
Not to me, I realized—to someone behind me.
Pale and thin, Elain stood atop the stairs.
Their gazes locked and held.
But Elain said nothing. Did not so much as take one step downward.
Lucien inclined his head in a bow, the movement hiding the gleam in his eye—the longing and sadness.
And when Lucien turned to signal to Rhys to go … He did not glance back at Elain.
Did not see the half step she took toward the stairs—as if she'd speak to him. Stop him.
Then Rhys was gone, and Lucien with him.
When I turned to offer Elain breakfast, she'd already walked away.
I waited in the foyer for Rhys to return.
In the dining room to my left, Nesta silently practiced building those invisible walls in her mind—no sign of Amren since her hunt last night. When I asked if she was making any progress, my sister had only said, "Amren thinks I'm getting close enough to begin trying on something tangible."
And that was that. I left her to it, not bothering to ask if Amren had also come close to figuring out some sort of spell in the Book to repair that wall.
In silence, I counted the minutes, one by one.
Then a familiar dark wind swirled through the foyer, and I loosed a too-tight breath as Rhys appeared in the middle of the hall carpet. No indication of any sort of trouble, no sign of hurt or harm, but I slid my arms around his waist, needing to feel him, smell him. "Did everything go well?"
Rhys brushed a kiss to the top of my head. "As well as can be expected. He's now on the continent, heading eastward."
He marked Nesta studying at the dining table. "How's our new seer holding up?"
I pulled back to explain that I'd left Elain to her own thoughts, but Nesta said, "Don't call her that."
Rhys gave me an incredulous look, but Nesta just went back to flipping through a book, her face going vacant—while she practiced with whatever wall-building exercises Amren had ordered. I poked him in the ribs. Don't provoke her.
A corner of his mouth lifted—the expression full of wicked delight. Can I provoke you instead?
I clamped my lips to keep from smiling—
The front door blew open and Amren stormed in.
Rhys was instantly facing her. "What."
Gone was the slick amusement, the relaxed posture.
Amren's pale face remained calm, but her eyes … They swirled with rage.
"Hybern has attacked the Summer Court. They lay siege to Adriata as we speak."
مشارکت کنندگان در این صفحه
تا کنون فردی در بازسازی این صفحه مشارکت نداشته است.
🖊 شما نیز می‌توانید برای مشارکت در ترجمه‌ی این صفحه یا اصلاح متن انگلیسی، به این لینک مراجعه بفرمایید.