سرفصل های مهم
44-ستوان گوردون دنتون
توضیح مختصر
زمان مطالعه

0 دقیقه

سطح

متوسط
دانلود اپلیکیشن «زیبوک»
این فصل را می‌توانید به بهترین شکل و با امکانات عالی در اپلیکیشن «زیبوک» بخوانید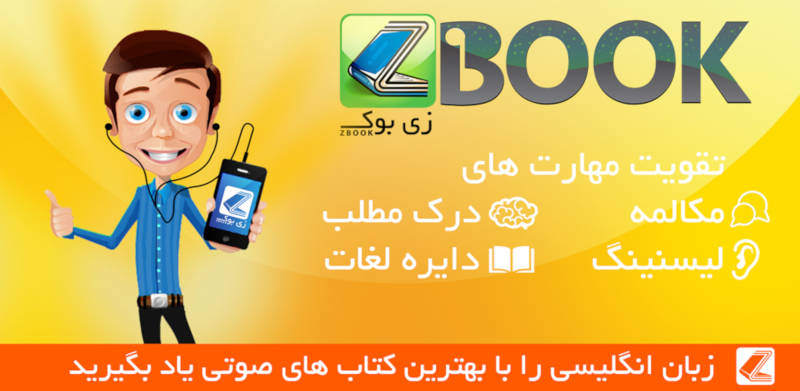 متن انگلیسی فصل
Lt. Gordon Denton
Brooklyn South seemed like a good job on paper. The show had accomplished writers, smart people, a talented cast. Steven Bochco was executive producing. David Milch of NYPD Blue fame was running it. He was a nice man. Extremely bright.
I auditioned with a well-constructed two-page monologue supplied by the show and got the job. My character was an internal-affairs officer. His job was to investigate other cops, weed out the bad apples: Where were you on the night of so-and-so? The cops would reply with uncooperative shrugs. And then my character would embark on a soliloquy showcasing his powers of conjecture and deduction. He had a lot to say. I knew when I got the job that my character was going to be driving every scene. I knew I'd have to put in the hours and prepare.
I called to ask about my script a week before my start date. I was told there was no script yet. Tuesday, Wednesday, Thursday—still nothing. Maybe I'm not working Monday? I called. "Am I working Monday? I need the script."
"Yes, but don't worry about it. We'll send you sides." Sides are extracted scenes. I waited for my sides all day on Saturday. Nothing. Maybe I was going to be filming establishing shots. Maybe I'd be sitting in the courthouse in silent contemplation. Maybe I shambled into the police headquarters and stared into the distance, trying to crack a case.
Sunday came. All day: nothing. Sunday night I was preparing to go to bed early to be ready for my 6:00 a.m. call, and the fax machine started buzzing. This was back in the days you had to take scissors and cut the pages as the roll of waxy paper unspooled. A scene with a huge block of dialogue rolled out. Then another scene—same thing. All my dialogue. All my words. I had to memorize all this in the few hours before I had to be on set. Sleep well!
I read the sides. "Hopkins comes down." Who is Hopkins? Another cop? A snitch?? The show wasn't on the air yet, and it was the nineties—before the days when they could just send me a link. I wouldn't have time to memorize the lines or the benefit of understanding what I was saying. I slept with one eye open.
The next morning I woke up bedraggled. We shot the first scene, and a script supervisor read out the lines I "forgot." I was constantly calling, "Line?" It was tough going right off the bat.
I was never comfortable. Never relaxed. No one can do good work if they're not relaxed.
I told Jon Tenney, the star of the show: "I'm dying here. I can't get my nose out of the sides." I think we were shooting episode twelve, and I was supposed to go right to the last episode of their first season, from twelve to twenty-two. I said, "Jon, I can't go on like this. Where is the script?"
Jon said: "We haven't seen a script since episode four."
I met series regulars and they introduced themselves to me. I said, "I don't mean to be rude but I'm just trying to stick to learning your character's name because that's what I need to know right now." That's all I could handle.
I remember driving up to work one cold morning. I came to a stop at the guard shack, an impossibly little box barely big enough to fit a chair and a guy. The guy poked his head out of his window and checked my decal and waved me through. "Go ahead." But I stayed there looking at him for a couple of beats. He was freezing, blowing on his hands to keep warm. I thought: I wish I were you. I'd rather be in there than have to go act in this other impossibly little box. I'd rather be a teenager earning $3.85 an hour.
Five days in, I was toast. Robin was worried about me. "You should quit," she said. She'd never said anything like that before. She'd never seen me like this before. I called David Milch's office and asked to speak to him but didn't hear back. The next day I got a call from my agent's office. Milch's office wants to know what this is about. I told my agent what was happening.
The producers called me. "What's wrong?" I explained to them I couldn't do it anymore. I told them that I quit. "No, no, please. We have you planned to go all the way through the end of the year," they said.
"No, I quit. I'm hating this experience. After this episode, I have to quit." I wasn't under contract beyond the one episode I was doing, so it wasn't as if I was breaking an agreement.
"Bryan, it doesn't show. You look great in the dailies. You're not seeing what we're seeing. Everyone calls for lines on this show. It looks great!"
"It can't look great, because I don't know what I'm doing. I'm only focused on words—not what they mean. Not the character. You're forcing me to come to work unprepared. I've had a headache for a week. I'm not sleeping. I'm a nervous wreck. I can't continue."
This was one of just two times in my career when I was getting no joy from acting. It was painful.
The producers knew all the problems, and they commiserated. I suspect Milch was focused on NYPD Blue at the time, and so I think Brooklyn South suffered as a result. Whatever the reason, in spite of its promise, the show was a catastrophe. I knew it, and the producers knew it, but they needed to try to keep the show afloat. "Please stay," they said.
"No, I'm not staying. There's nothing you could pay me to do this again."
Then one producer said the perfect thing. He said, "It would screw the show. The other actors. Please, may we write you into one more episode and then we'll kill you off? Otherwise we're left dangling."
I relented. I said, "I'll do it on one condition. Get me the script a week before we start." Deal.
I was emphatic: "One week before we start."
He said, "You'll have it by Monday."
I'd film two more episodes. At least I would hope to prepare for my last one. The penultimate episode was business as usual. My eyes were bloodshot. I couldn't shake my headache. I couldn't even remember simple things. I was going to crack. On the seventh or eighth day, I asked them to give me cue cards. They said, "We've never used cue cards before. I don't think David will go for that."
At this point, I didn't care what David or anyone else thought. Give me the cue cards. Now instead of looking into the eyes of other actors I was giving a speech to a piece of poster board; I was reading dialogue—not acting. I was faking it. I had no choice.
Working in that kind of chaos? James Sikking, another actor on the show, described it well. He said, "Our wings were clipped." Without time to prepare, we weren't able to do much more than remember a single line—if we could even do that.
I finished that episode, and I asked the producer who made me the promise: "Do you have something for me? The script for the next episode?"
He didn't. He didn't keep his promise. He couldn't keep his promise. I fault him for making a promise he knew he couldn't keep. I fault myself for being so obtuse and gullible.
Despite the broken deal, I shot the next episode. My last. Fortunately, there wasn't much dialogue. My character was in a locker room alone, and boom. No more locker room. No more Lt. Gordon Denton.
مشارکت کنندگان در این صفحه
تا کنون فردی در بازسازی این صفحه مشارکت نداشته است.
🖊 شما نیز می‌توانید برای مشارکت در ترجمه‌ی این صفحه یا اصلاح متن انگلیسی، به این لینک مراجعه بفرمایید.