سرفصل های مهم
فصل 16
توضیح مختصر
زمان مطالعه

0 دقیقه

سطح

خیلی سخت
دانلود اپلیکیشن «زیبوک»
این فصل را می‌توانید به بهترین شکل و با امکانات عالی در اپلیکیشن «زیبوک» بخوانید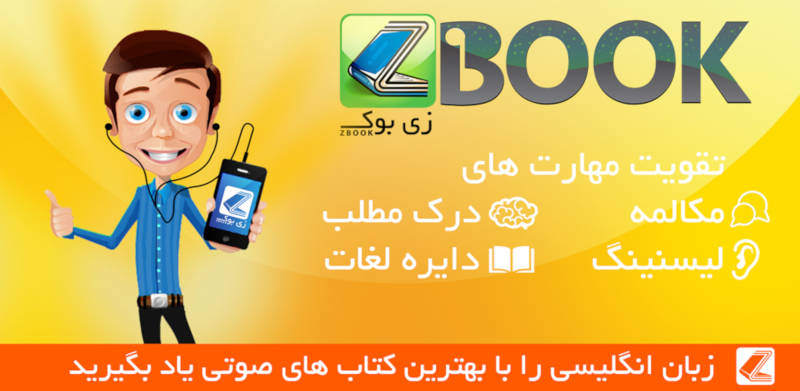 متن انگلیسی فصل
chapter 16
The Best of All Possible Worlds?
Voltaire and Gottfried Leibniz
If you were designing the world would you have done it this way? Probably not. But in the eighteenth century some people argued that theirs was the best of all possible worlds. 'Whatever is, is right,' declared the English poet Alexander Pope (1688– 1744). Everything in the world is the way it is for a reason: it's all God's work and God is good and all-powerful. So even if things seem to be going badly, they're not. Disease, floods, earthquakes, forest fires, drought – they're all just part of God's plan. Our mistake is to focus close up on individual details rather than the larger picture. If we could stand back and see the universe from where God sits we would recognize the perfection of it, how each piece fits together and everything that seems evil is really part of a much larger plan.
Pope was not alone in his optimism. The German philosopher Gottfried Wilhelm Leibniz (1646–1716) used his Principle of Sufficient Reason to come to the same conclusion.
He assumed that there must be a logical explanation for everything. Since God is perfect in every respect – that is part of the standard definition of God – it followed from this that God must have had excellent reasons for making the universe in precisely the form that he did. Nothing could have been left to chance. God did not create an absolutely perfect world in every respect – that would have made the world into God, since God is the most perfect thing that there is or can be. But he must have made the best of all possible worlds, the one with the least amount of evil needed to achieve that result. There couldn't have been a better way of putting the bits together than this: no design would have produced more goodness using less evil.
François-Marie Arouet (1694–1778), better known as Voltaire, didn't see it this way. He took no comfort at all from this 'proof ' that everything is going well. He was deeply suspicious of philosophical systems and the kind of thinkers who believe they have all the answers. This French playwright, satirist, fiction writer and thinker was well known throughout Europe for his outspoken views. The most famous sculpture of him, by Jean- Antoine Houdon, captures the tight-lipped smile and laughter lines of this witty, brave man. A champion of free speech and religious toleration, he was a controversial figure. He is, for instance, supposed to have declared, 'I hate what you say, but will defend to the death your right to say it', a powerful defence of the idea that even views that you despise deserve to be heard. In eighteenth-century Europe, however, the Catholic Church strictly controlled what could be published. Many of Voltaire's plays and books were censored and burned in public and he was even imprisoned in the Bastille in Paris because he had insulted a powerful aristocrat. But none of this stopped him challenging the prejudices and pretensions of those around him. He is best known today, though, as the author of Candide (1759).
In this short philosophical novel he completely undermined the kind of optimism about humanity and the universe that Pope and Leibniz had expressed, and he did it in such an entertaining way that the book became an instant bestseller. Wisely Voltaire left his name off the title page, otherwise its publication would have landed him in prison again for making fun of religious beliefs.
Candide is the central character. His name suggests innocence and purity. At the start of the book, he is a young servant who falls hopelessly in love with his master's daughter, Cunégonde, but is chased out of her father's castle when he is caught in a compromising position with her. From then on, in a fast-moving and often fantastical tale, he travels through real and imaginary countries with his philosophy tutor Dr Pangloss, until he finally meets up with his lost love Cunégonde again, though by now she is old and ugly. In a series of comical episodes Candide and Pangloss witness terrible events and encounter a range of characters along the way, all of whom have themselves suffered terrible misfortunes.
Voltaire uses the philosophy tutor, Pangloss, to spout a caricatured version of Leibniz's philosophy, which the writer then pokes fun at. Whatever happens, whether it is a natural disaster, torture, war, rape, religious persecution or slavery, Pangloss treats it as further confirmation that they live in the best of all possible worlds. Rather than causing him to rethink his beliefs, each disaster just increases his confidence that everything is for the best and this is how things had to be to produce the most perfect situation. Voltaire takes great delight in revealing Pangloss' refusal to see what is in front of him, and this is meant to mock Leibniz's optimism. But to be fair to Leibniz, his point wasn't that evil doesn't occur, but rather that the evil that does exist was needed to bring about the best possible world. It does, however, suggest that there is so much evil in the world that it is hardly likely that Leibniz was right – this can't be the minimum needed to achieve a good result. There is just too much pain and suffering in the world for that to be true.
In 1755 one of the worst natural disasters of the eighteenth century occurred: the Lisbon earthquake that killed more than 20,000 people. This Portuguese city was devastated not just by the earthquake, but also by the tsunami that followed, and then by fires that raged for days. The suffering and loss of life shook Voltaire's belief in God. He couldn't understand how an event like this could be part of a larger plan. The scale of suffering didn't make any sense to him. Why would a good God allow this to happen? Nor could he see why Lisbon was the target. Why there and not somewhere else?
In a key episode in Candide, Voltaire used this real tragedy to help make his case against the optimists. The travellers are shipwrecked near Lisbon in a storm that kills almost everyone else on board their ship. The only one of the crew to survive was a sailor who had apparently deliberately drowned one of their friends. But despite the obvious lack of justice in this, Pangloss still sees everything that happens through the filter of his philosophical optimism. Arriving in Lisbon just after the earthquake has devastated the city and left tens of thousands dead or dying around him, Pangloss continues, absurdly, to maintain that all is well. In the rest of the book things get even worse for Pangloss – he is hanged, dissected alive, beaten and made to row a galley. But he still clings to his faith that Leibniz was right to believe in a pre-established harmony of everything that is. There is no experience that will budge the stubborn philosophy teacher from his beliefs.
Unlike Pangloss, Candide is gradually changed by what he witnesses. Although at the start of their journey he shares his teacher's views, by the end of the book his experiences have made him sceptical about all philosophy and he opts for a more practical solution to life's problems.
Candide and Cunégonde have been reunited, and they are living together with Pangloss and several of the other characters on a small farm. One character, Martin, suggests that the only way to make life bearable is to stop philosophizing and get down to work. For the first time they start to co-operate and each gets on with what he or she is best at. When Pangloss starts to argue that everything bad that has happened in their lives was a necessary evil that led to this happy conclusion, Candide tells him that's all very well, but 'we must cultivate our garden'. These are the final words of the story, and are intended to convey a strong message to the reader. The phrase is the moral of the book, the punchline of this extended joke. At one level, within the story, Candide is simply saying that they need to get on with the work of farming, they need to keep themselves occupied. At a deeper level, though, cultivating our garden, for Voltaire, is a metaphor for doing something useful for humanity rather than just talking about abstract philosophical questions. That's what the characters in the book need to do to flourish and be happy. But, Voltaire hints strongly, this isn't just what Candide and his friends should do. It's what we all ought to do.
Voltaire was unusual amongst philosophers in being rich. As a young man he had been part of a syndicate that had found a flaw in the state lottery and had bought thousands of winning tickets. He invested wisely and became even richer. This gave him the financial freedom to champion the causes he believed in. Rooting out injustice was his passion. One of his most impressive acts was to defend the reputation of Jean Calas, who had been tortured and executed for supposedly murdering his own son. Calas was clearly innocent: his son had committed suicide, but the court had ignored the evidence. Voltaire managed to get the judgment overturned. There was no chance of consolation for poor Jean Calas, who had protested his innocence to his last breath; but at least his 'accomplices' were freed. This is what 'cultivating our garden' meant in practice for Voltaire.
From the way Voltaire mocks Pangloss' 'proof ' that God has produced the best of all possible worlds, you might assume that Candide's author was an atheist. In fact, although he had no time for organized religion, he was a deist, someone who believes that there is visible evidence of God's existence and design to be found in nature. For him, looking up at the night sky was all it took to prove that a Creator exists. David Hume was highly sceptical of this idea. His criticisms of this style of reasoning are devastating.
مشارکت کنندگان در این صفحه
تا کنون فردی در بازسازی این صفحه مشارکت نداشته است.
🖊 شما نیز می‌توانید برای مشارکت در ترجمه‌ی این صفحه یا اصلاح متن انگلیسی، به این لینک مراجعه بفرمایید.