سرفصل های مهم
فصل 11
توضیح مختصر
زمان مطالعه

0 دقیقه

سطح

خیلی سخت
دانلود اپلیکیشن «زیبوک»
این فصل را می‌توانید به بهترین شکل و با امکانات عالی در اپلیکیشن «زیبوک» بخوانید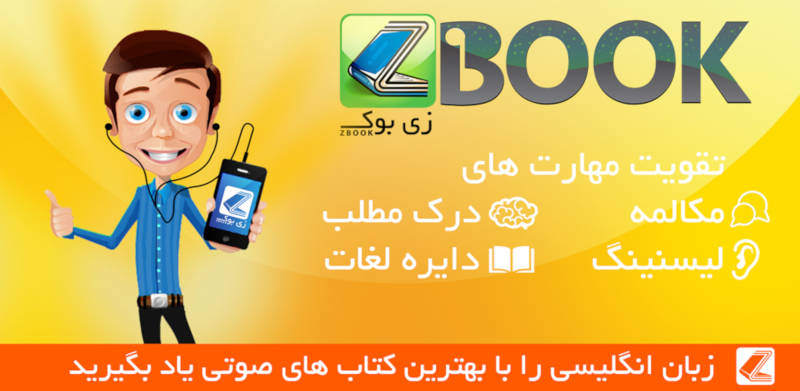 متن انگلیسی فصل
Eleven 1945 Berlin
In January 1945, Frau Elena and the last four girls living at Children's House—the twins, Hannah and Susanne Gerlitz, Claudia F?rster, and fifteen-year-old Jutta Pfennig—are transported from Essen to Berlin to work in a machine parts factory.
For ten hours a day, six days a week, they disassemble massive forging presses and stack the usable metal in crates to be loaded onto train cars. Unscrewing, sawing, hauling. Most days Frau Elena works close by, wearing a torn ski jacket she has found, mumbling to herself in French or singing songs from childhood.
They live above a printing company abandoned a month before. Hundreds of crates of misprinted dictionaries are stacked in the halls, and the girls burn them page by page in the potbelly stove.
Yesterday Dankeswort, Dankesworte, Dankgebet, Dankopfer.
Today Frauenverband, Frauenverein, Frauenvorsteher, Frauenwahlrecht.
For meals they have cabbage and barley in the factory canteen at noon, endless ration lines in the evening. Butter is cut into tiny portions: three times a week, they each get a square half the size of a sugar cube. Water comes from a spigot two blocks away. Mothers with infants have no baby clothes, no buggies, and very little cow's milk. Some tear apart bedsheets for diapers; a few find newspapers and fold those into triangles and pin them between their babies' legs.
At least half of the girls working in the factory cannot read or write, so Jutta reads them the letters that come from boyfriends or brothers or fathers at the front. Sometimes she writes responses for them: And do you remember when we ate pistachios, when we ate those lemon ices shaped like flowers? When you said . . .
All spring the bombers come, every single night, their only goal seemingly to burn the city to its roots. Most nights the girls hurry to the end of the block and climb into a cramped shelter and are kept awake by the crashing of stonework.
Once in a while, on the walk to the factory, they see bodies, mummies turned to ash, people scorched beyond recognition. Other times, the corpses bear no apparent injuries, and it is these that fill Jutta with dread: people who look like they are a moment away from rising up and slogging back to work with the rest of them.
But they do not wake.
Once she sees a row of three children facedown, backpacks on their backs. Her first thought is: Wake up. Go to school. Then she thinks: There could be food in those packs.
Claudia F?rster stops talking. Whole days pass and she does not say a word. The factory runs out of materials. There are rumors that no one is in charge anymore, that the copper and zinc and stainless steel they've been slaving to collect is being loaded onto train cars and left on sidings for no one.
Mail stops. In late March, the machine parts factory is padlocked, and Frau Elena and the girls are sent to work for a civilian firm cleaning the streets after bombings. They lift broken masonry blocks, shovel dust and shattered glass through strainers. Jutta hears about boys, sixteen- and seventeen-year-olds, terrified, homesick, with trembling eyes, who show up on the doorsteps of their mothers only to be hauled howling out of attics two days later and shot in the street as deserters. Images from her childhood—riding in a wagon behind her brother, picking through trash—return to her. Looking to salvage one shining thing from the mire.
"Werner," she whispers aloud.
In the fall, at Zollverein, she received two letters announcing his death. Each mentioned a different place of burial. La Fresnais, Cherbourg—she had to look them up. Towns in France. Sometimes, in dreams, she stands with him over a table strewn with gears and belts and motors. I'm making something, he says. I'm working on it. But he doesn't go on.
By April, the women speak only of the Russians and the things they will do, the vengeance they will seek. Barbarians, they say. Tatars, Russkis, savages, swine. The pigs are in Strasbourg. The ogres are in the suburbs.
Hannah, Susanne, Claudia, and Jutta sleep on the floor in a tangle. Does any goodness linger in this last derelict stronghold? A little. Jutta comes home one afternoon, pasted with dust, to discover that big Claudia F?rster has chanced upon a paper bakery box sealed with gold tape. Blots of grease show through the cardboard. Together the girls stare at it. Like something from the unfallen world.
Inside wait fifteen pastries, separated by squares of wax paper and stuffed with strawberry preserves. The four girls and Frau Elena sit in their dripping apartment, a spring rain over the city, all the ash running off the ruins, all the rats peering out of caves made from fallen bricks, and they eat three stale pastries each, none of them saving anything for later, the powdered sugar on their noses, the jelly between their teeth, a giddiness rising and sparkling in their blood.
That cowlike, petrified Claudia could achieve such a miracle, that she would be good enough to share it.
What young women are left dress themselves in rags, cower in basements. Jutta hears that grandmothers are rubbing granddaughters with feces, sawing off their hair with bread knives, anything to make them less appealing to the Russians.
She hears mothers are drowning daughters.
She hears you can smell the blood on them from a mile away.
"Not much longer now," says Frau Elena, her palms out in front of the stove as the water refuses to boil.
The Russians come for them on a cloudless day in May. There are only three of them, and they come only that one time. They break into the printing company below, hunting liquor, but find none and are soon bashing holes in the walls. A crack and a shudder, a bullet zinging off an old dismantled press, and in the upstairs apartment Frau Elena sits in her striped ski parka, an abridged New Testament zipped into the pocket, holding the hands of the girls and moving her lips in soundless prayer.
Jutta allows herself to believe that they won't come up the staircase. For several minutes they don't. Until they do, and their boots thump all the way up.
"Stay calm," Frau Elena tells the girls. Hannah and Susanne and Claudia and Jutta—none of them is older than sixteen. Frau Elena's voice is low and deflated, but it does not seem afraid. Disappointed, maybe. "Stay calm and they won't shoot. I'll make sure to go first. After that they'll be gentler."
Jutta laces her hands behind her head to keep them from shaking. Claudia seems mute, deaf.
"And close your eyes," says Frau Elena.
Hannah sobs.
Jutta says, "I want to see them."
"Keep them open, then."
The footsteps stop at the top of the stairwell. The Russians go into the closet, and they hear the handles of mops being kicked drunkenly and a crate of dictionaries go thudding down the stairs, and then someone rattles the knob. One says something to another and the jamb splinters and the door bangs open.
One is an officer. Two cannot be a day older than seventeen. All are filthy beyond comprehension, but somewhere in the previous hours, they have taken the liberty of splashing themselves with women's perfume. The two boys, in particular, smell toxically of it. They seem partly like sheepish schoolboys and partly like lunatics with an hour left to live. The first has only a rope for a belt and is so thin, he does not have to unknot it to slide off his trousers. The second laughs: a strange, puzzled laugh, as if he does not quite believe the Germans would come to his country and leave a city like this behind. The officer sits by the door with his legs straight out in front of him and peers out into the street. Hannah screams for a half second but quickly muffles it with her own hand.
Frau Elena leads the boys into the other room. She makes a single noise: a cough, as though she has something stuck in her throat.
Claudia goes next. She offers up only moans.
Jutta does not allow herself to make a single sound. Everything is strangely orderly. The officer goes last, trying each of them in turn, and he speaks single words while he is on top of Jutta, his eyes open but not seeing. It is not clear from his compressed, pained face if the words are endearments or insults. Beneath the cologne, he smells like a horse.
Years later, Jutta will hear the words he spoke repeated in her memory—Kirill, Pavel, Afanasy, Valentin—and she will decide they were the names of dead soldiers. But she could be wrong.
Before the Russians leave, the youngest fires his weapon into the ceiling twice, and plaster rains gently down onto Jutta, and in the loud reverberating echo, she can hear Susanne on the floor beside her, not sobbing but merely breathing very quietly as she listens to the officer buckle himself back up. Then the three men spill into the street and Frau Elena zips herself into her ski parka, barefoot, rubbing her left arm with her right hand, as if trying to warm that one small segment of herself. Paris
Etienne rents the same flat on the rue des Patriarches where Marie-Laure grew up. He buys the newspapers every day to scan the lists of released prisoners, and listens incessantly to one of three radios. De Gaulle this, North Africa that. Hitler, Roosevelt, Danzig, Bratislava, all these names, none of them her father's.
Every morning they walk to the Gare d'Austerlitz to wait. A big station clock rattles off a relentless advance of seconds, and Marie-Laure sits beside her great-uncle and listens to the wasted and wretched shamble off the trains.
Etienne sees soldiers with hollows in their cheeks like inverted cups. Thirty-year-olds who look eighty. Men in threadbare suits putting hands to the tops of their heads to take off hats that are no longer there. Marie-Laure deduces what she can from the sounds of their shoes: those are small, those weigh a ton, those hardly exist at all.
In the evenings she reads while Etienne makes phone calls, petitions repatriation authorities, and writes letters. She finds she can sleep only two or three hours at a time. Phantom shells wake her.
"It is merely the autobus," says Etienne, who takes to sleeping on the floor beside her.
Or: "It's just the birds."
Or: "It's nothing, Marie."
Most days, the creaky old malacologist Dr. Geffard waits with them at the Gare d'Austerlitz, sitting upright with his beard and bow tie, smelling of rosemary, of mint, of wine. He calls her Laurette; he talks about how he missed her, how he thought of her every day, how to see her is to believe once more that goodness, more than anything else, is what lasts.
She sits with her shoulder pressed against Etienne's or Dr. Geffard's. Papa might be anywhere. He might be that voice just now drawing nearer. Those footfalls to her right. He might be in a cell, in a ditch, a thousand miles away. He might be long dead.
She goes into the museum on Etienne's arm to talk with various officials, many of whom remember her. The director himself explains that they are searching as hard as they can for her father, that they will continue to help with her housing, her education. There is no mention of the Sea of Flames.
Spring unfurls; communiqués flood the airwaves. Berlin surrenders; G?ring surrenders; the great mysterious vault of Nazism falls open. Parades materialize spontaneously. The others who wait at the Gare d'Austerlitz whisper that one out of every hundred will come back. That you can loop your thumb and forefinger around their necks. That when they take off their shirts, you can see their lungs moving inside their chests.
Every bite of food she takes is a betrayal.
Even those who have returned, she can tell, have returned different, older than they should be, as though they have been on another planet where years pass more quickly.
"There is a chance," Etienne says, "that we will never find out what happened. We have to be prepared for that." Marie-Laure hears Madame Manec: You must never stop believing.
All through the summer they wait, Etienne always on one side, Dr. Geffard often on the other. And then, one noon in August, Marie-Laure leads her great-uncle and Dr. Geffard up the long stairs and out into the sunlight and asks if it is safe to cross. They say it is, so she leads them along the quay, through the gates of the Jardin des Plantes.
Along the gravel paths boys shout. Someone not far away plays a saxophone. She stops beside an arbor alive with the sound of bees. The sky seems high and far away. Somewhere, someone is figuring out how to push back the hood of grief, but Marie-Laure cannot. Not yet. The truth is that she is a disabled girl with no home and no parents.
"What now?" asks Etienne. "Lunch?"
"School," she says. "I would like to go to school."
مشارکت کنندگان در این صفحه
تا کنون فردی در بازسازی این صفحه مشارکت نداشته است.
🖊 شما نیز می‌توانید برای مشارکت در ترجمه‌ی این صفحه یا اصلاح متن انگلیسی، به این لینک مراجعه بفرمایید.