سرفصل های مهم
بخش 04
توضیح مختصر
زمان مطالعه

0 دقیقه

سطح

خیلی سخت
دانلود اپلیکیشن «زیبوک»
این فصل را می‌توانید به بهترین شکل و با امکانات عالی در اپلیکیشن «زیبوک» بخوانید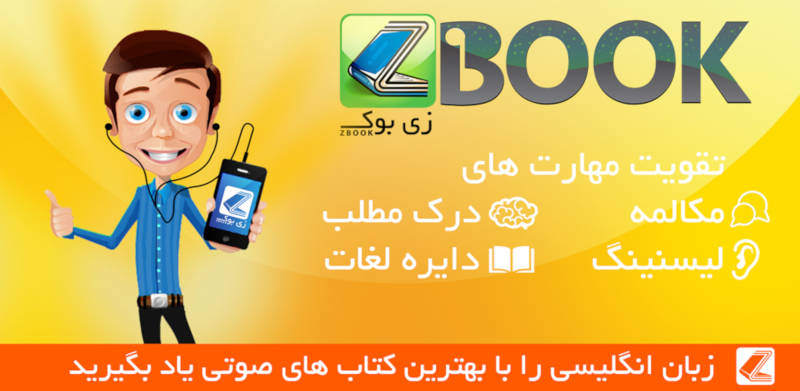 متن انگلیسی فصل
I won't say I'm not rather relieved you didn't want any cash for the obitchery for I'm rather short of ready money just now. A funeral is so expensive though D. B. Martin is about the cheapest undertaker in these parts. I haven't even got my black paid for yet. I won't feel I'm really in mourning till it is. Luckily I hadn't to get a new bunnit. This was the bunnit I had made for Mother's funeral ten years ago. It's kind of fortunate black121 becomes me, ain't it? If you'd see Malachi Plummer's widow now, with her sailer face! Well, I must be stepping. And I'm much obliged to you, Mrs. Blythe, even if . . . but I feel sure you did your best and it's lovely poetry."
"Won't you stay and have supper with us?" asked Anne. "Susan and I are all alone . . . the doctor is away and the children are having their first picnic supper in the Hollow."
"I don't mind," said Mrs. Anthony, slipping willingly back into her chair. "I'll be glad to set a spell longer. Somehow it takes so long to get rested when you get old. And," she added, with a smile of dreamy beatitude on her pink face, "didn't I smell fried parsnips?"
Anne almost grudged the fried parsnips when the Daily Enterprise came out the next week. There, in the obituary column, was "The Old Man's Grave" . . . with five verses instead of the original four! And the fifth verse was: "A wonderful husband, companion and aid,
One who was better the Lord never made,
A wonderful husband, tender and true,
One in a million, dear Anthony, was you."
"! ! !" said Ingleside.
"I hope you didn't mind me tacking on another verse," said Mrs. Mitchell to Anne at the next Institute meeting. "I just wanted to praise Anthony a little more . . . and my nephew, Johnny Plummer, writ it. He just sot down and scribbled it off quick as a wink. He's like you . . . he doesn't look clever but he can poetize. He got it through his mother . . . she was a Wickford. The Plummers haven't a speck of poetry in them . . . not a speck."
"What a pity you didn't think of getting him to write Mr. Mitchell's 'obitchery' in the first place," said Anne coldly.
"Yes, isn't it? But I didn't know he could write poetry and I'd set my heart on it for Anthony's send-off. Then his mother showed me a poem he'd writ on a squirrel drowned in a pail of maple syrup . . . a really touching thing. But yours122 was real nice, too, Mrs. Blythe. I think the two combined together made something out of the common, don't you?"
"I do," said Anne.123
23
The Ingleside children were having bad luck with pets. The wriggly curly little black pup Dad brought home from Charlottetown one day just walked out the next week and disappeared into the blue. Nothing was ever seen or heard of him again, and though there were whispers of a sailor from the Harbour Head having been seen taking a small black pup on board his ship the night she sailed, his fate remained one of the deep and dark unsolved mysteries of the Ingleside chronicles. Walter took it harder than Jem, who had not yet quite forgotten his anguish over Gyp's death and was not ever again going to let himself love a dog not wisely but too well. Then Tiger Tom, who lived in the barn and was never allowed in the house because of his thievish propensities but got a good deal of petting for all that, was found stark and stiff on the barn floor and had to be buried with pomp and circumstance in the Hollow. Finally Jem's rabbit, Bun, which he had bought from Joe Russell for a quarter, sickened and died. Perhaps its death was hastened by a dose of patent medicine Jem gave him, perhaps not.
Joe had advised it and Joe ought to know. But Jem felt as if he had murdered Bun.
"Is there a curse on Ingleside?" he demanded gloomily, when Bun had been laid to rest beside Tiger Tom. Walter wrote an epitaph for him and he and Jem and the twins wore black ribbons tied round their arms for a week, to the horror of Susan who deemed it sacrilege. Susan was not inconsolable for the loss of Bun, who had got out once and worked havoc in her garden. Still less did she approve of two toads Walter brought in and put in the cellar. She put one of them out when evening came but could not find the other and Walter lay awake and worried.
"Maybe they were husband and wife," he thought. "Maybe they're awful lonely and unhappy now they're separated. It was the little one Susan put out, so I guess she was the lady toad and maybe she's frightened to death all alone in that big yard without anyone to protect her . . . just like a widow."
Walter couldn't endure thinking about the widow's woes, so he slipped down to the cellar to hunt for the gentleman toad, but only succeeded in knocking down a pile of Susan's discarded tinware with a resulting racket that might have wakened the dead. It woke only Susan, however, who came marching down with a candle, the fluttering flame of which cast the weirdest shadows on her gaunt face.
"Walter Blythe, whatever are you doing?"124
"Susan, I've got to find that toad," said Walter desperately. "Susan, just think how you would feel without your husband, if you had one."
"What on earth are you talking about?" demanded the justifiably mystified Susan.
At this point the gentleman toad, who had evidently given himself up for lost when Susan appeared on the scene, hopped out into the open from behind Susan's cask of dill pickles. Walter pounced on him and slipped him out through the window, where it is to be hoped he rejoined his supposed love and lived happily ever afterwards.
"You know you shouldn't have brought those creatures into the cellar," said Susan sternly. "What would they live on?"
"Of course I meant to catch insects for them," said Walter, aggrieved. "I wanted to study them."
"There is simply no being up to them," moaned Susan, as she followed an indignant young Blythe up the stairs. And did not mean the toads.
They had better luck with their robin. They had found him, little more than a baby, on the doorstep after a June night storm of wind and rain. He had a grey back and a mottled breast and bright eyes, and from the first he seemed to have complete confidence in all the Ingleside people, not even excepting the Shrimp, who never attempted to molest him, not even when Cock Robin hopped saucily up to his plate and helped himself. They fed him on worms at first and he had such an appetite that Shirley spent most of his time digging them. He stored the worms in cans and left them around the house, much to Susan's disgust, but she would have endured more than that for Cock Robin, who lighted so fearlessly on her work-worn finger and chirrupped in her very face. Susan had taken a great fancy to Cock Robin and thought it worth mentioning in a letter to Rebecca Dew that his breast was beginning to change to a beautiful rusty red.
"Do not think that my intellect is weakening I beg of you, Miss Dew dear," she wrote. "I suppose it is very silly to be so fond of a bird but the human heart has its weaknesses. He is not imprisoned like a canary . . . something I could never abide, Miss Dew dear . . . but ranges at will through house and garden and sleeps on a bow by Walter's study platform up in the apple tree looking into Rilla's window. Once when they took him to the Hollow he flew away but returned at eventide to their great joy and I must in all cander add to my own."125 The Hollow was "the Hollow" no longer. Walter had begun to feel that such a delightful spot deserved a name more in keeping with its romantic possibilities.
One rainy afternoon they had to play in the garret but the sun broke out in the early evening and flooded the Glen with splendor. "Oh, look at the nithe wainbow!" cried Rilla, who always talked with a charming little lisp.
It was the most magnificent rainbow they had ever seen. One end seemed to rest on the very spire of the Presbyterian church while the other dropped down into the reedy corner of the pond that ran into the upper end of the valley. And Walter then and there named it Rainbow Valley.
Rainbow Valley had become a world in itself to the children of Ingleside. Little winds played there ceaselessly and bird-songs re-echoed from dawn to dark.
White birches glimmered all over it and from one of them . . . the White Lady . . . Walter pretended that a little dryad came out every night to talk to them. A maple tree and a spruce tree, growing so closely together that their boughs intertwined, he named "The Tree Lovers" and an old string of sleigh-bells he had hung upon them made chimes elfin and aerial when the wind shook them. A dragon guarded the stone bridge they had built across the brook. The trees that met over it could be swart Paynims at need and the rich green mosses along the banks were carpets, none finer, from Samarkand. Robin Hood and his merry men lurked on all sides; three water sprites dwelt in the spring; the deserted old Barclay house at the Glen end, with its grass-grown dyke and its garden overgrown with caraway, was easily transformed into a beleaguered castle. The Crusader's sword had long been rust but the Ingleside butcher-knife was a blade forged in fairyland and whenever Susan missed the cover of her roasting pan she knew that it was serving as a shield for a plumed and glittering knight on high adventure bent in Rainbow Valley.
Sometimes they played pirates, to please Jem, who at ten years was beginning to like a tang of gore in his amusements, but Walter always balked at walking the plank, which Jem thought the best of the performance. Sometimes he wondered if Walter really was enough of a stalwart to be a buccaneer, though he smothered the thought loyally and had more than one pitched and successful battle with boys in school who called Walter "Sissy Blythe" . . . or had called him that until they found out it meant a set-to with Jem who had a most disconcerting knack with his fists.
Jem was sometimes allowed now to go down to the Harbour Mouth of an evening to buy fish. It was an errand he delighted in, for it meant that he could sit in Captain Malachi Russell's cabin at the foot of a bent-covered field close to the harbour, and listen to Captain Malachi and his cronies, who had once been126 daredevil young sea captains, spinning yarns. Every one of them had something to tell when tales were going round. Old Oliver Reese . . . who was actually suspected of being a pirate in his youth . . . had been taken captive by a cannibal king . . . Sam Elliott had been through the San Francisco earthquake . . . "Bold William" Macdougall had had a lurid fight with a shark . . . Andy Baker had been caught in a waterspout. Moreover, Andy could spit straighter, as he averred, than any man in Four Winds. Hook-nosed, lean-jawed Captain Malachi, with his bristly grey moustache, was Jem's favourite. He had been captain of a brigantine when he was only seventeen, sailing to Buenos Aires with cargoes of lumber. He had an anchor tattooed on each cheek and he had a wonderful old watch you wound with a key. When he was in good humour he let Jem wind it and when he was in very good humour he would take Jem out cod-fishing or digging clams at low tide, and when he was in his best humour he would show Jem the many ship models he had carved. Jem thought they were romance itself. Among them was a Viking boat, with a striped square sail and a fearsome dragon in front . . . a caravel of Columbus . . . the Mayflower . . . a rakish craft called The Flying Dutchman . . . and no end of beautiful brigantines and schooners and barques and clipper-ships and timber droghers.
"Will you teach me how to carve ships like that, Captain Malachi?" pleaded Jem.
Captain Malachi shook his head and spat reflectively into the gulf.
"It doesn't come by teaching, son. Ye'd have to sail the seas for thirty or forty years and then maybe ye'd have enough understanding of ships to do it . . . understanding and love. Ships are like weemen, son . . . they've got to be understood and loved or they'll never give up their secrets. And even at that ye may think ye know a ship from stem to stern, insideand out, and ye'll find she's still hanging out on ye and keeping her soul shut on you. She'd fly from you like a bird if ye let go your grip on her. There's one ship I sailed on that I've never been able to whittle a model of, times out of mind as I've tried. A dour, stubborn vessel she was! And there was one woman . . . but it's time I took in the slack of my jaw. I've got a ship all ready to go into a bottle and I'll let ye into the secret of that, son."
So Jem never heard anything more of the "woman" and didn't care, for he was not interested in the sex, apart from Mother and Susan. They were not "weemen."
They were just Mother and Susan.
When Gyp had died Jem had felt he never wanted another dog; but time heals amazingly and Jem was beginning to feel doggish again. The puppy wasn't really a dog . . . he was only an incident. Jem had a procession of dogs marching around127 the walls of his attic den where he kept Captain Jim's collection of curios . . . dogs clipped from magazines . . . a lordly mastiff . . . a nice jowly bulldog . . . a dachshund that looked as if somebody had taken a dog by his head and heels and pulled him out like elastic . . . a shaven poodle with a tassel on the end of his tail . . . a fox-terrier . . . a Russian wolfhound . . . Jem wondered if Russian wolfhounds ever got anything to eat . . . a saucy Pom . . . a spotted Dalmatian . . . a spaniel with appealing eyes. All dogs of high degree but all lacking something in Jem's eyes . . . he didn't just know what.
Then the advertisement came out in the Daily Enterprise. "For sale, a dog. Apply Roddy Crawford, Harbour Head." Nothing more. Jem could not have told why the advertisement stuck in his mind or why he felt there was a sadness in its very brevity. He found out from Craig Russell who Roddy Crawford was.
"Roddy's father died a month ago and he has to go to live with his aunt in town.
His mother died years ago. And Jake Millison has bought the farm. But the house is going to be torn down. Maybe his aunt won't let him keep his dog. It's no great shakes of a dog but Roddy has always had an awful notion of it."
"I wonder how much he wants for it. I've only got a dollar," said Jem.
"I guess what he wants most is a good home for it," said Craig. "But your dad would give you the money for it, wouldn't he?"
"Yes. But I want to buy a dog with my own money," said Jem. "It would feel more like my dog then."
Craig shrugged. Those Ingleside kids were funny. What did it matter who put up the cash for an old dog?
That evening Dad drove Jem down to the old, thin, rundown Crawford farm, where they found Roddy Crawford and his dog. Roddy was a boy of about Jem's age . . . a pale lad, with straight, reddish-brown hair and a crop of freckles; his dog had silky brown ears, a brown nose and tail and the most beautiful soft brown eyes ever seen in a dog's head. The moment Jem saw that darling dog, with the white stripe down his forehead that parted in two between his eyes and framed his nose, he knew he must have him.
"You want to sell your dog?" he asked eagerly.
"I don't want to sell him," said Roddy dully. "But Jake says I'll have to or he'll drown him. He says Aunt Vinnie won't have a dog about."128
"What do you want for him?" asked Jem, scared that some prohibitive price would be named.
Roddy gave a great gulp. He held out his dog.
"Here, take him," he said hoarsely. "I ain't going to sell him . . . I ain't. Money would never pay for Bruno. If you'll give him a good home . . . and be kind to him . . ."
"Oh, I'll be kind to him," said Jem eagerly. "But you must take my dollar. I wouldn't feel he was my dog if you didn't. I won't take him if you don't."
He forced the dollar into Roddy's reluctant hand . . . he took Bruno and held him close to his breast. The little dog looked back at his master. Jem could not see his eyes but he could see Roddy's.
"If you want him so much . . ."
"I want him but I can't have him," snapped Roddy. "There's been five people here after him and I wouldn't let one of them have him . . . Jake was awful mad but I don't care. They weren't right. But you . . . I want you to have him since I can't . . . and take him out of my sight quick!"
Jem obeyed. The little dog was trembling in his arms but he made no protest. Jem held him lovingly all the way back to Ingleside.
"Dad, how did Adam know that a dog was a dog?"
"Because a dog couldn't be anything but a dog," grinned Dad. "Could he now?"
Jem was too excited to sleep for ever so long that night. He had never seen a dog he liked so much as Bruno. No wonder Roddy hated parting with him. But Bruno would soon forget Roddy and love him. They would be pals. He must remember to ask Mother to make sure the butcher sent up the bones.
"I love everybody and everything in the world," said Jem. "Dear God, bless every cat and dog in the world but specially Bruno."
Jem fell asleep at last. Perhaps a little dog lying at the foot of the bed with his chin upon his outstretched paws slept, too: and perhaps he did not.129 24
Cock Robin had ceased to subsist solely on worms and ate rice, corn, lettuce and nasturtium seeds. He had grown to be a huge size . . . the "big robin" at Ingleside was becoming locally famous . . . and his breast had turned to a beautiful red. He would perch on Susan's shoulder and watch her knit. He would fly to meet Anne when she returned after an absence and hop before her into the house: he came to Walter's windowsill every morning for crumbs. He took his daily bath in a basin in the back yard, in the corner of the sweet-briar hedge, and would raise the most unholy fuss if he found no water in it. The doctor complained that his pens and matches were always strewn all over the library, but found nobody to sympathize with him, and even he surrendered when Cock Robin lit fearlessly on his hand one day to pick up a flower seed. Everybody was bewitched by Cock Robin . . . except perhaps Jem, who had set his heart on Bruno and was slowly but all too surely learning a bitter lesson . . . that you can buy a dog's body but you cannot buy his love.
At first Jem never suspected this. Of course Bruno would be a bit homesick and lonesome for a time, but that would soon wear off. Jem found it did not. Bruno was the most obedient little dog in the world; he did exactly what he was told and even Susan admitted that a better-behaved animal couldn't be found. But there was no life in him. When Jem took him out Bruno's eyes would gleam alertly at first, his tail would wag and he would start off cockily. But after a little while the glow would leave his eyes and he would trot meekly beside Jem with drooping crest. Kindness was showered upon him by all . . . the juciest and meatiest of bones were at his disposal . . . not the slightest objection was made to his sleeping at the foot of Jem's bed every night. But Bruno remained remote . . . inaccessible . . . a stranger. Sometimes in the night Jem woke and reached down to pat the sturdy little body; but there was never any answering lick of tongue or thump of tail. Bruno permitted caresses but he would not respond to them.
Jem set his teeth. There was a good bit of determination in James Matthew Blythe and he was not going to be beaten by a dog . . . His dog whom he had bought fairly and squarely with money hardly saved from his allowance. Bruno would just have to get over being homesick for Roddy . . . have to give up looking at you with the pathetic eyes of a lost creature . . . have to learn to love him.
Jem had to stand up for Bruno, for the other boys in school, suspecting how he loved the dog, were always trying to "pick on" him.130
"Your dog has fleas . . . Great Big fleas," taunted Perry Reese. Jem had to trounce him before Perry would take it back and say Bruno hadn't a single flea . . . not one.
"My pup takes fits once a week," boasted Rob Russell. "I'll bet your old pup never had a fit in his life. If I had a dog like that I'd run him through the meatgrinder."
"We had a dog like that once," said Mike Drew, "but we drowned him."
"My dog's an awful dog," said Sam Warren proudly. "He kills the chickens and chews up all the clothes on wash-day. Bet your old dog hasn't spunk enough for that."
Jem sorrowfully admitted to himself, if not to Sam, that Bruno hadn't. He almost wished he had. And it stung when Watty Flagg shouted, "Your dog's a good dog . . . he never barks on Sunday," because Bruno didn't bark any day.
But with it all he was such a dear, adorable little dog.
"Bruno, why won't you love me?" almost sobbed Jem. "There's nothing I wouldn't do for you . . . we could have such fun together." But he would not admit defeat to anyone.
Jem hurried home one evening from a mussel-bake at the Harbour Mouth because he knew a storm was coming. The sea moaned so. Things had a sinister, lonely look. There was a long rip and tear of thunder as Jem dashed into Ingleside.
"Where's Bruno?" he shouted.
It was the first time he had gone anywhere without Bruno. He had thought the long walk to the Harbour Mouth would be too much for a little dog. Jem would not admit to himself that such a long walk with a dog whose heart was not in it would be a little too much for him as well.
It developed that nobody knew where Bruno was. He had not been seen since Jem left after supper. Jem hunted everywhere but he was not to be found. The rain was coming down in floods, the world was drowned in lightning. Was Bruno out in that black night . . . lost? Bruno was afraid of thunderstorms. The only times he had ever seemed to come near Jem in spirit was when he crept close to him while the sky was riven asunder.131
Jem worried so that when the storm was spent Gilbert said:
"I ought to go up to the Head anyway to see how Roy Westcott is getting on. You can come, too, Jem, and we'll drive round by the old Crawford place on our way home. I've an idea Bruno has gone back there."
"Six miles? He'd never!" said Jem.
But he had. When they got to the old, deserted, lightless Crawford house a shivering bedraggled little creature was huddled forlornly on the wet doorstep, looking at them with tired, unsatisfied eyes. He made no objection when Jem gathered him up in his arms and carried him out to the buggy through the kneehigh, tangled grass.
Jem was happy. How the moon was rushing through the sky as the clouds tore past her! How delicious were the smells of the rain-wet woods as they drove along! What a world it was!
"I guess Bruno will be contented at Ingleside after this, Dad."
"Perhaps," was all Dad said. He hated to throw cold water but he suspected that a little dog's heart, losing its last home, was finally broken.
Bruno had never eaten very much but after that night he ate less and less. Came a day when he would not eat at all. The vet was sent for but could find nothing wrong.
"I knew one dog in my experience who died of grief and I think this is another,"
he told the doctor aside.
He left a "tonic" which Bruno took obediently and then lay down again, his head on his paws, staring into vacancy. Jem stood looking at him for a long while, his hands in his pockets; then he went into the library to have a talk with Dad.
Gilbert went to town the next day, made some inquiries, and brought Roddy Crawford out to Ingleside. When Roddy came up the verandah steps Bruno, hearing his footfall from the living-room, lifted his head and cocked his ears. The next moment his emaciated little body hurled itself across the rug towards the pale, brown-eyed lad.
"Mrs. Dr. dear," Susan said in an awed tone that night, "the dog was crying . . . he was. The tears actually rolled down his nose. I do not blame you if you do132 not believe it. Never would I have believed it if I had not seen it with my own eyes."
Roddy held Bruno against his heart and looked half defiantly, half pleadingly at Jem.
"You bought him, I know . . . but he belongs to me. Jake told me a lie. Aunt Vinnie says she wouldn't mind a dog a bit, but I thought I mustn't ask for him back. Here's your dollar . . . I never spent a cent of it . . . I couldn't."
For just a moment Jem hesitated. Then he saw Bruno's eyes. "What a little pig I am!" he thought in disgust with himself. He took the dollar.
Roddy suddenly smiled. The smile changed his sulky face completely but all he could say was a gruff, "Thanks."
Roddy slept with Jem that night, a replete Bruno stretched between them. But before he went to bed Roddy knelt to say his prayers and Bruno squatted on his haunches beside him, laying his forepaws on the bed. If ever a dog prayed Bruno prayed then . . . a prayer of thanksgiving and renewed joy in life.
When Roddy brought him food Bruno ate it eagerly, keeping an eye on Roddy all the time. He pranced friskily after Jem and Roddy when they went down to the Glen. "Such a perked-up dog you never saw," declared Susan.
But the next evening, after Roddy and Bruno had gone back, Jem sat on the sidedoor steps in the owl light for a long time. He refused to go digging for pirate hoards in Rainbow Valley with Walter . . . Jem felt no longer splendidly bold and buccaneering. He wouldn't even look at the Shrimp who was humped in the mint, lashing his tail like a fierce mountain lion crouching to spring. What business had cats to go on being happy at Ingleside when dogs broke their hearts!
He was even grumpy with Rilla when she brought him her blue velvet elephant.
Velvet elephants when Bruno had gone! Nan got as short shrift when she came and suggested they should say what they thought of God in a whisper.
"You don't s'pose I'm blaming God for THIS?" said Jem sternly. "You haven't any sense of proportion, Nan Blythe."
Nan went away quite crushed through she hadn't the least glimmering what Jem meant, and Jem scowled at the embers of the smouldering sunset. Dogs were barking all over the Glen. The Jenkins down the road were out calling theirs . . .133 all of them took turns at it. Everyone, even the Jenkins tribe, could have a dog . . . everyone but him. Life stretched before him like a desert where there would be no dogs.
Anne came and sat down on a lower step, carefully not looking at him.
Jem felt her sympathy.
"Motherest," he said in a choked voice, "Why wouldn't Bruno love me when I loved him so much? Am I . . . do you think I am the kind of boy dogs don't like?"
"No, darling. Remember how Gyp loved you. It was just that Bruno had only so much love to give . . . and he had given it all. There are dogs like that . . . oneman dogs."
"Anyhow, Bruno and Roddy are happy," said Jem with grim satisfaction, as he bent over and kissed the top of Mother's smooth ripply head. "But I'll never have another dog."
Anne thought this would pass; he had felt the same when Gyppy died. But it did not. The iron had bitten deeply into Jem's soul. Dogs were to come and go at Ingleside . . . dogs that belonged just to the family and were nice dogs, whom Jem petted and played with as the others did. But there was to be no "Jem's dog"
until a certain "Little Dog Monday" was to take possession of his heart and love him with a devotion passing Bruno's love . . . a devotion that was to make history in the Glen. But that was still many a long year away; and a very lonely boy climbed into Jem's bed that night.
"I wish I was a girl," he thought fiercely, "so's I could cry and cry!"134 25
Nan and Di were going to school. They started the last week in August.
"Will we know everything by night, Mummy?" asked Di solemnly the first morning.
Now, in early September, Anne and Susan had got used to it, and even took pleasure in seeing the two mites trip off every morning, so tiny and carefree and neat, thinking going to school quite an adventure. They always took an apple in their basket for teacher and they wore frocks of pink and blue ruffled gingham.
Since they did not look in the least alike they were never dressed alike. Diana, with her red hair, could not wear pink, but it suited Nan, who was much the prettier of the Ingleside twins. She had brown eyes, brown hair and a lovely complexion, of which she was quite aware even at seven. A certain starriness had gone to the fashioning of her. She held her head proudly, with her little saucy chin a wee bit in evidence, and so was already thought rather "stuck-up."
"She'll imitate all her mother's tricks and poses," said Mrs. Alec Davies. "She has all her airs and graces already, if you ask me."
The twins were dissimilar in more than looks. Di, in spite of her physical resemblance to her mother, was very much her father's child, so far as disposition and qualities went. She had the beginnings of his practical bent, his plain common sense, his twinkling sense of humour. Nan had inherited in full her mother's gift of imagination and was already making life interesting for herself in her own way. For example, she had had no end of excitement this summer making bargains with God, the gist of the matter being, "If you'll do such-andsuch a thing I'll do such-and-such a thing."
All the Ingleside children had been started in life with the old classic, "Now I lay me" . . . then promoted to "Our Father" . . . then encouraged to make their own small petitions also in whatever language they chose. What gave Nan the idea that God might be induced to grant her petitions by promises of good behaviour or displays of fortitude would be hard to say. Perhaps a certain rather young and pretty Sunday School teacher was indirectly responsible for it by her frequent admonitions that if they were not good girls God would not do this or that for them. It was easy to turn this idea inside out and come to the conclusion that if you were this or that, did this or that, you had a right to expect that God would do the things you wanted. Nan's first "bargain" in the spring had been so successful135 that it outweighed some failures and she had gone on all summer. Nobody knew of it, not even Di. Nan hugged her secret and took to praying at sundry times and in divers places, instead of only at night. Di did not approve of this and said so.
"Don't mix God up with everything," she told Nan severely. "You make Him too common."
Anne, overhearing this, rebuked her and said, "God is in everything, dear. He is the Friend who is always near us to give strength and courage. And Nan is quite right in praying to Him and where she wants to." Though, if Anne had known the truth about her small daughter's devotions, she would have been rather horrified.
Nan had said one night in May, "If you'll make my tooth grow in before Amy Taylor's party next week, dear God, I'll take every dose of castor-oil Susan gives me without a bit of fuss."
The very next day the tooth, whose absence had made such an unsightly and too prolonged gap in Nan's pretty mouth, had appeared and by the day of the party was fully through. What more certain sign could you want than that? Nan kept her side of the compact faithfully and Susan was amazed and delighted whenever she administered castor-oil after that. Nan took it without a grimace or protest, though she sometimes wished she had set a time limit . . . say for three months.
God did not always respond. But when she asked Him to send her a special button for her button-string . . . collecting buttons had broken out everywhere among the Glen small girls like the measles . . . assuring Him that if He did she would never make a fuss when Susan set the chipped plate for her . . . the button came the very next day, Susan having found one on an old dress in the attic. A beautiful red button set with tiny diamonds, or what Nan believed to be diamonds. She was the envied of all because of that elegant button and when Di refused the chipped plate that night Nan said virtuously, "Give it to me, Susan.
I'll always take it after this." Susan thought she was angelically unselfish and said so. Whereupon Nan both looked and felt smug. She got a fine day for the Sunday School picnic, when everyone predicted rain the night before, by promising to brush her teeth every morning without being told. Her lost ring was restored on the condition that she kept her fingernails scrupulously clean; and when Walter handed over his picture of a flying angel which Nan had long coveted she ate the fat with the lean uncomplainingly at dinner thereafter.
When, however, she asked God to make her battered and patched Teddy Bear young again, promising to keep her bureau drawer tidy, something struck a snag.
Teddy did not grow young though Nan looked for the miracle anxiously every136 morning and wished God would hurry. Finally she resigned herself to Teddy's age. After all, he was a nice old bear and it would be awfully hard to keep that old bureau drawer tidy. When Dad brought her home a new Teddy Bear she didn't really like it and, though with sundry misgivings of her small conscience, decided she need not take any special pains with the bureau drawer. Her faith returned when, having prayed that the missing eye of her china cat would be restored, the eye was in its place next morning, though somewhat askew, giving the cat a rather cross-eyed aspect. Susan had found it when sweeping and stuck it in with glue, but Nan did not know this and cheerfully carried out her promise of walking fourteen times around the barn on all fours. What good walking fourteen times around the barn on all fours could do God or anybody else Nan did not stop to consider. But she hated doing it . . . the boys were always wanting her and Di to pretend they were some kind of animals in Rainbow Valley . . . and perhaps there was some vague thought in her budding mind that penance might be pleasing to the mysterious Being who gave or withheld at pleasure. At any rate, she thought out several weird stunts that summer, causing Susan to wonder frequently where on earth children got the notions they did.
"Why do you suppose, Mrs. Dr. dear, that Nan must go twice around the livingroom every day without walking on the floor?"
"Without walking on the floor! How does she manage it, Susan?"
"By jumping from one piece of furniture to the other, including the fender. She slipped on that yesterday and pitched head-first into the coal-scuttle. Mrs. Dr.
dear, do you suppose she needs a dose of worm medicine?"
That year was always referred to in the Ingleside chronicles as the one in which Dad almost had pneumonia and Mother had it. One night, Anne, who already had a nasty cold, went with Gilbert to a party in Charlottetown . . . wearing a new and very becoming dress and Jem's string of pearls. She looked so well in it that all the children who had come in to see her before she left thought it was wonderful to have a mother you could be so proud of.
"Such a nice swishy pettycoat," sighed Nan. "When I grow up will I have tafty petticoats like that, Mummy?"
"I doubt if girls will be wearing petticoats at all by that time," said Dad. "I'll back water, Anne, and admit that dress is a stunner even if I didn't approve of the sequins. Now, don't try to vamp me, woman. I've paid you all the compliments I'm going to tonight. Remember what we read in the Medical Journal today . . . 'Life is nothing more than delicately balanced organic chemistry,' and let it make137 you humble and modest. Sequins, indeed! Taffeta petticoat, forsooth. We're nothing but 'a fortuitous concatenation of atoms.' The great Dr. Von Bemburg says so."
"Don't quote that horrible Von Bemburg to me. He must have a bad case of chronic indigestion. He may be a concatenation of atoms, but I am not."
In a few days thereafter Anne was a very sick "concatenation of atoms" and Gilbert a very anxious one. Susan went about looking harassed and tired, and the trained nurse came and went with an anxious face, and a nameless shadow suddenly swooped and spread and darkened at Ingleside. The children were not told of the seriousness of their mother's illness and even Jem did not realize it fully. But they all felt the chill and the fear and went softly and unhappily. For once there was no laughter in the maple grove and no games in Rainbow Valley.
But the worst of all was that they were not allowed to see Mother. No Mother meeting them with smiles when they came home, no Mother slipping in to kiss them goodnight, no Mother to soothe and sympathize and understand, no Mother to laugh over jokes with . . . nobody ever laughed like Mother. It was far worse than when she was away, because then you knew she was coming back . . . and now you knew . . . just nothing. Nobody would tell you anything . . . they just put you off.
Nan came home from school very pale over something Amy Taylor had told her.
"Susan, is Mother . . . Mother isn't . . . she isn't going to die, Susan?"
"Of course not," said Susan, too sharply and quickly. Her hands trembled as she poured out Nan's glass of milk. "Who has been talking to you?"
"Amy. She said . . . oh, Susan, she said she thought Mother would make such a sweet-looking corpse!"
"Never you mind what she said, my pet. The Taylors all have wagging tongues.
Your blessed Mother is sick enough but she is going to pull through and that you may tie to. Do you not know that your father is at the helm?"
"God wouldn't let Mother die, would he, Susan?" asked a white-lipped Walter, looking at her with the grave intentness that made it very hard for Susan to utter her comforting lies. She was terribly afraid they were lies. Susan was a badly frightened woman. The nurse had shaken her head that afternoon. The doctor had refused to come down to supper.138
"I suppose the Almighty knows what He's about," muttered Susan as she washed the supper dishes . . . and broke three of them . . . but for the first time in her honest, simple life she doubted it.
Nan wandered unhappily around. Dad was sitting by the library table with his head in his hands. The nurse went in and Nan heard her say she thought the crisis would come that night.
"What is a crisis?" she asked Di.
"I think it is what a butterfly hatches out of," said Di cautiously. "Let's ask Jem."
Jem knew, and told them before he went upstairs to shut himself in his room.
Walter had disappeared . . . he was lying face downward under the White Lady in Rainbow Valley . . . and Susan had taken Shirley and Rilla off to bed. Nan went out alone and sat down on the steps. Behind her in the house was a terrible unaccustomed quiet. Before her the Glen was brimming with evening sunshine, but the long red road was misty with dust and the bent grasses in the harbour fields were burned white in the drouth. It had not rained for weeks and the flowers drooped in the garden . . . the flowers Mother had loved.
Nan was thinking deeply. Now, if ever, was the time to bargain with God. What would she promise to do if He made Mother well? It must be something tremendous . . . something that would make it worth His while. Nan remembered what Dicky Drew had said to Stanley Reese in school one day, "I dare you to walk through the graveyard after night." Nan had shuddered at the time. How could anybody walk through the graveyard after night . . . how could anyone even think of it? Nan had a horror of the graveyard not a soul in Ingleside suspected. Amy Taylor had once told her it was full of dead people . . . "and they don't always stay dead," said Amy darkly and mysteriously. Nan could hardly bring herself to walk past it alone in broad daylight.
Far away the trees on a misty golden hill were touching the sky. Nan had often though if she could get to that hill she could touch the sky, too. God lived just on the other side of it . . . He might hear you better there. But she could not get to that hill . . . she must just do the best she could here at Ingleside.
She clasped her little sunburned paws and lifted her tear-stained face to the sky.
"Dear God," she whispered, "if you make Mother get well I'll walk through the graveyard after night. O dear God, please, please. And if You do this I won't bother You for ever so long again."139
26
It was life, not death, that came at the ghostliest hour of the night to Ingleside.
The children, sleeping at last, must have felt even in their sleep that the Shadow had withdrawn as silently and swiftly as it had come. For when they woke, to a day dark with welcome rain, there was sunshine in their eyes. They hardly needed to be told the good news by a Susan who had grown ten years younger.
The crisis was past and Mother was going to live.
It was Saturday, so there was no school. They could not stir outside . . . even though they loved to be out in the rain. This downpour was too much for them . . . and they had to be very quiet inside. But they had never felt happier. Dad, almost sleepless for a week, had flung himself on the spare-room bed for a long deep slumber . . . but not before he had sent a long-distance message to a greengabled house in Avonlea where two old ladies had been trembling every time the telephone rang.
Susan, whose heart of late had not been in her desserts, concocted a glorious "orange shuffle" for dinner, promised a jam roly-poly for supper, and baked a double batch of butterscotch cookies. Cock Robin chirped all over the place. The very chairs looked as if they wanted to dance. The flowers in the garden lifted up their faces bravely again as the dry earth welcomed the rain. And Nan, amid all her happiness, was trying to face the consequences of her bargain with God.
She had no thought of trying to back out of it, but she kept putting it off, hoping she could get a little more courage for it. The very thought of it "made her blood curdle," as Amy Taylor was so found of saying. Susan knew there was something the matter with the child and administered castor-oil, with no visible improvement. Nan took the dose quietly, though she could not help thinking that Susan gave her castor-oil much oftener since that earlier bargain. But what was castor-oil compared to walking through the graveyard after dark? Nan simply did not see how she could ever do it. But she must.
Mother was still so weak that nobody was allowed to see her save for a brief peep. And then she looked so white and thin. Was it because she, Nan, was not keeping her bargain?
"We must give her time," said Susan.140
How could you give anyone time, Nan wondered. But she knew why Mother was not getting well faster. Nan set her little pearly teeth. Tomorrow was Saturday again and tomorrow night she would do what she had promised to do.
It rained again all the next forenoon and Nan could not help a feeling of relief. If it was going to be a rainy night, nobody, not even God, could expect her to go prowling about graveyards. By noon the rain had stopped but there came a fog creeping up the harbour and over the Glen, surrounding Ingleside with its eerie magic. So still Nan hoped. If it was foggy she couldn't go either. But at supper time a wind sprang up and the dream-like landscape of the fog vanished.
"There'll be no moon tonight," said Susan.
"Oh, Susan, can't you make a moon?" cried Nan despairingly. If she had to walk through the graveyard there must be a moon.
"Bless the child, nobody can make moons," said Susan. "I only meant it was going to be cloudy and you could not see the moon. And what difference can it make to you whether there is a moon or not?"
That was just what Nan could not explain and Susan was more worried than ever. Something must ail the child . . . she had been acting so strangely all the week. She did not eat half enough and she moped. Was she worrying about her mother? She needn't . . . Mrs. Dr. dear was coming on nicely.
Yes, but Nan knew that Mother would soon stop coming on nicely if she didn't keep her bargain. At sunset the clouds rolled away and the moon rose. But such a strange moon . . . such a huge, blood-red moon. Nan had never seen such a moon.
It terrified her. Almost would she have preferred the dark.
The twins went to bed at eight and Nan had to wait until Di had gone to sleep. Di took her time about it. She was feeling too sad and disillusioned to sleep readily.
Her chum, Elsie Palmer, had walked home from school with another girl and Di believed that life was practically ended for her. It was nine o'clock before Nan felt it safe to slip out of bed and dress with fingers that trembled so she could hardly cope with her buttons. Then she crept down and out of the side door while Susan set the bread in the kitchen and reflected comfortably that all under her charge were safe in bed except the poor doctor, who had been summoned posthaste to a Harbour Mouth household where a baby had swallowed a tack.
Nan went out and down to Rainbow Valley. She must take the short-cut through it and up the hill pasture. She knew that the sight of an Ingleside twin prowling141 along the road and through the village would cause wonderment and somebody would likely insist on bringing her home. How cold the late September night was! She had not thought about that and had not put on her jacket. Rainbow Valley by night was not the friendly haunt of daytime. The moon had shrunk to a reasonable size and was no longer red but it cast sinister black shadows. Nan had always been rather frightened of shadows. Was that paddy feet in the darkness of the withered bracken by the brook?
Nan held up her head and stuck out her chin. "I'm not frightened," she said aloud valiantly. "It's only my stomach feels a little queer. I'm being a heroine."
The pleasant idea of being a heroine carried her halfway up the hill. Then a strange shadow swept over the world . . . a cloud was crossing the moon . . . and Nan thought of the Bird. Amy Taylor had once told her such a terrifying tale of a Great Black Bird that swooped down on you in the night and carried you off.
Was it the Bird's shadow that had crossed over her? But Mother had said there was no Big Black Bird. "I don't believe Mother could tell me a lie . . . not mother," said Nan . . . and went on until she reached the fence. Beyond was the road . . . and across it the graveyard. Nan stopped to get her breath.
Another cloud was over the moon. All around her lay a strange, dim, unknown land. "Oh, the world is too big!" shivered Nan, crowding against the fence. If she were only back in Ingleside! But . . . "God is watching me," said the seven-yearold scrap . . . and climbed the fence.
She fell off on the other side, skinning her knee and tearing her dress. As she got to her feet a sharp weed-stub pierced completely through her slipper and cut her foot. But she limped across the road to the graveyard gate.
The old graveyard lay in the shadow of the firs at its eastern end. On one side was the Methodist church, on the other the Presbyterian manse, now dark and silent during the minister's absence. The moon broke out suddenly from the cloud and the graveyard was full of shadows . . . shadows that shifted and danced . . . shadows that would grasp at you if you trusted yourself among them. A newspaper someone had discarded blew along the road, like a dancing old witch, and though Nan knew it for what it was, it was all part and parcel of the uncanniness of the night. Swish, swish, went the night-winds in the firs. A long leaf on the willow by the gate suddenly flicked her cheek like the touch of an elfin hand. For a moment her heart stood still . . . yet she put her hand on the hook of the gate.
Suppose a long arm reached out of a grave and dragged you down! 142 Nan turned. She knew now that, bargain or no bargain, she could never walk through that graveyard by night. The grisliest groan suddenly sounded quite close to her. It was only Mrs. Ben Baker's old cow, which she pastured on the road, getting up from behind a clump of spruces. But Nan did not wait to see what it was. In a spasm of uncontrollable panic she tore down the hill, through the village and up the road to Ingleside. Outside of the gate she dashed headlong through what Rilla called a "pud-muddle." But there was home, with the soft, glowing lights in the windows and a moment later she stumbled into Susan's kitchen, mud-spattered, with wet, bleeding feet.
"Good grief!" said Susan blankly.
"I couldn't walk through the graveyard Susan . . . I couldn't!" gasped Nan.
Susan asked no questions at first. She picked the chilled, distraught Nan up and peeled off her wet slippers and socks. She undressed her and put on her nightgown and carried her to bed. Then she went down to get a "bite" for her. No matter what the child had been up to she couldn't be let go to bed on an empty stomach.
Nan ate her lunch and sipped her glass of hot milk. How lovely it was to be back in a warm, lighted room, safe in her nice warm bed! But she would not tell Susan one thing about it. "It's a secret between me and God, Susan." Susan went to bed vowing she would be a happy woman when Mrs. Dr. dear was up and about again.
"They're getting beyond me," sighed Susan helplessly.
Mother would certainly die now. Nan woke up with that terrible conviction in her mind. She had not kept her bargain and she could not expect God would. Life was very dreadful for Nan that following week. She could take no pleasure in anything, not even in watching Susan spin in the garret . . . something she had always found so fascinating. She would never be able to laugh again. It wouldn't matter what she did. She gave her sawdust dog, off which Ken Ford had pulled the ears and which she loved even better than old Teddy . . . Nan always loved old things best . . . to Shirley because Shirley had always wanted it, and she gave her prized house made of shells, which Captain Malachi had brought her all the way from the West Indies, to Rilla, hoping that it would satisfy God: but she feared it would not, and when her new kitten, which she had given to Amy Taylor because Amy wanted it, came back home and persisted in coming back home Nan knew God was not satisfied. Nothing would do Him but walking through the graveyard; and poor haunted Nan knew now she could never143 do that. She was a coward and a sneak. Only sneaks, Jem had said once, tried to get out of bargains.
Anne was allowed to sit up in bed. She was nearly well again after being ill. She would soon be able to keep her house again . . . read her books . . . lie easily on her pillows . . . eat everything she wanted . . . sit by her fireplace . . . look to her garden . . . see her friends . . . listen to juicy bits of gossip . . . welcome the days shining like jewels on the necklace of the year . . . be again a part of the colourful pageantry of life.
She had had such a nice dinner . . . Susan's stuffed leg of lamb had been done to a turn. It was delightful to feel hungry again. She looked about her room at all the things she loved. She must get new curtains for it . . . something between spring green and pale gold; and certainly those new cupboards for towels must be put in the bathroom. Then she looked out of the window. There was some magic in the air. She could catch a blue glimpse of the harbour through the maples; the weeping birch on the lawn was a soft rain of falling gold. Vast sky-gardens arched over an opulent land holding autumn in fee . . . a land of unbelievable colours, mellow light and lengthening shadows. Cock Robin was tilting crazily on a fir-top; the children were laughing in the orchard as they picked apples.
Laughter had come back to Ingleside. "Life is something more than 'delicately balanced organic chemistry,'" she thought happily.
Into the room crept Nan, eyes and nose crimson from crying.
"Mummy, I have to tell you . . . I can't wait any longer. Mummy, I've cheated God."
Anne thrilled again to the soft touch of a child's little clinging hand . . . a child seeking help, and comfort in its bitter little problem. She listened while Nan sobbed out the whole story and managed to keep a straight face. Anne always had contrived to keep a straight face when a straight face was indicated, no matter how crazily she might laugh it over with Gilbert afterwards. She knew Nan's worry was real and dreadful to her; and she also realized that this small daughter's theology needed attention.
"Darling, you're terribly mistaken about it all. God doesn't make bargains.
He gives . . . gives without asking anything from us in return except love. When144 you ask Father or me for something you want, we don't make bargains with you . . . and God is ever and ever so much kinder than we are. And He knows so much better than we do what is good to give."
"And He won't . . . He won't make you die, Mummy, because I didn't keep my promise?"
"Certainly not, darling."
"Mummy, even if I was mistooken about God . . . oughtn't I to keep my bargain when I made it? I said I would, you know. Daddy says we should always keep our promises. Won't I be disgraced forever if I don't?"
"When I get quite well, dear, I'll go with you some night . . . and stay outside the gate . . . and I don't think you'll be a bit afraid to go through the graveyard then.
That will relieve your poor little conscience . . . and you won't make any more foolish bargains with God?"
"No," promised Nan, with a rather regretful feeling that she was giving up something that, with all its drawbacks, had been pleasantly exciting. But the sparkle had come back to her eyes and a bit of the old ginger to her voice.
"I'll go and wash my face and then I'll come back and kiss you, Mummy. And I'll pick you all the snack-dragons I can find. It's been dreadful without you, Mummy."
"Oh, Susan," said Anne when Susan brought in her supper, "what a world it is!
What a beautiful, interesting, wonderful world! Isn't it, Susan?"
"I will go so far," admitted Susan, recalling the beautiful row of pies she had just left in the pantry, "as to say that it is very tolerable."145 27
October was a very happy month at Ingleside that year, full of days when you just had to run and sing and whistle. Mother was about again, refusing to be treated as a convalescent any longer, making garden plans, laughing again . . . Jem always thought Mother had such a beautiful, joyous laugh . . . answering innumerable questions. "Mummy, how far is it from here to the sunset? . . . Mummy, why can't we gather up the spilled moonlight? . . . Mummy, do the souls of dead people really come back on Hallowe'en? . . . Mummy, what causes the cause? . . . Mummy, wouldn't you rather be killed by a rattlesnake than a tiger, because the tiger would mess you up and eat you? . . . Mummy, what is a cubby? . . . Mummy, is a widow really a woman whose dreams have come true?
Wally Taylor said she was. . . . Mummy, what do little birds do when it rains hard? . . . Mummy, are wereally a too romantic family?"
The last from Jem, who had heard in school that Mrs. Alec Davies had said so.
Jem did not like Mrs. Alec Davies, because whenever she met him with Mother or Father she invariably dabbed her long forefinger at him and demanded, "Is Jemmy a good boy in school?" Jemmy! Perhaps they were a bit romantic. Susan must certainly have thought so when she discovered the boardwalk to the barn lavishly decorated with splotches of crimson paint. "We had to have them for our sham battle, Susan," explained Jem. "They represent gobs of gore."
At night there might be a line of wild geese flying across a low red moon and Jem when he saw them ached mysteriously to fly far away with them, too . . . to unknown shores and bring back monkeys . . . leopards . . . parrots . . . things like that . . . to explore the Spanish Main.
Some phrases, like "the Spanish Main," always sounded irresistibly alluring to Jem . . . "secrets of the sea" was another. To be caught in the deadly coils of a python and have a combat with a wounded rhinoceros was all in the day's work with Jem. And the very word "dragon" gave him a tremendous thrill. His favourite picture, tacked on the wall at the foot of his bed, was of a knight in armour on a beautiful plump white horse, standing on its hind legs while its rider speared a dragon who had a lovely tail flowing behind him in kinks and loops, ending with a fork. A lady in a pink robe knelt peacefully and composedly in the background with clasped hands. There was no doubt in the world that the lady looked a good deal like Maybelle Reese for whose nine-year-old favour lances were already being shattered in the Glen school. Even Susan noticed the resemblance and teased the furiously blushing Jem about it. But the dragon was146 really a little disappointing . . . it looked so small and insignificant under the huge horse. There didn't seem to be any special valour about spearing it. The dragons from which Jem rescued Maybelle in secret dreams were much more dragonish.
He had rescued her last Monday from old Sarah Palmer's gander. Peradventure . . . ah, "peradventure" had a good smack! . . . she had noticed the lordly air with which he had caught the hissing creature by its snaky neck and flung it over the fence. But a gander was somehow not nearly so romantic as a dragon.
It was an October of winds . . . small winds that purred in the valley and big ones that lashed the mapletops . . . winds that howled along the sandshore but crouched when they came to the rocks . . . crouched and sprang. The nights, with their sleepy red hunter's moon, were cool enough to make the thought of a warm bed pleasant, the blueberry bushes turned scarlet, the dead ferns were a rich redbrown, sumacs burned behind the barn, green pastures lay here and there like patches on the sere harvest fields of the Upper Glen and there were gold and russet chrysanthemums in the spruce corner of the lawn. There were squirrels chattering joyfully everywhere and cricket fiddlers for fairy dances on a thousand hills. There were apples to be picked, carrots to be dug. Sometimes the boys went digging "cow-hawks" with Captain Malachi when the mysterious "tides"
permitted . . . tides that came in to caress the land but slipped back to their own deep sea. There was a reek of leaf fires all through the Glen, a heap of big yellow pumpkins in the barn, and Susan made the first cranberry pies.
Ingleside rang with laughter from dawn to sunset. Even when the older children were in school Shirley and Rilla were big enough now to keep up the tradition of laughter. Even Gilbert laughed more than usual this fall. "I like a dad who can laugh," Jem reflected. Dr. Bronson of Mowbray Narrows never laughed. He was said to have built up his practice entirely on his owlish look of wisdom; but Dad had a better practice still and people were pretty far gone when they couldn't laugh over one of his jokes.
Anne was busy in her garden every warm day, drinking in colour like wine, where the late sunshine fell on crimson maples, revelling in the exquisite sadness of fleeting beauty. One gold-grey smoky afternoon she and Jem planted all the tulip bulbs, that would have a resurrection of rose and scarlet and purple and gold in June. "Isn't it nice to be preparing for spring when you know you've got to face winter, Jem?" "And it's nice to be making the garden beautiful," said Jem. "Susan says it is God who makes everything beautiful but we can help Him out a bit, can't we, Mums?"
"Always . . . always, Jem. He shares that privilege with us."147 Still, nothing is ever quite perfect. The Ingleside folks were worried over Cock Robin. They had been told that when the robins went away he would want to go too.
"Keep him shut up till all the rest are gone and the snow comes," advised Captain Malachi. "Then he'll kind of forget about it and be all right till spring."
So Cock Robin was a sort of prisoner. He grew very restless. He flew aimlessly about the house or sat on the window-sill and looked wistfully out at his fellows who were preparing to follow who knew what mysterious call. His appetite failed and even worms and Susan's nuttiest nuts would not tempt him. The children pointed out to him all the dangers he might encounter . . . cold, hunger, friendlessness, storms, black nights, cats. But Cock Robin had felt or heard the summons and all his being yearned to answer.
Susan was the last to give in. She was very grim for several days. But finally, "Let him go," she said. "It is against nature to hold him."
They set him free the last day of October, after he had been mewed up for a month. The children kissed him good-bye with tears. He flew joyfully off, returning next morning to Susan's sill for crumbs and then spreading his wings for the long flight. "He may come back to us in the spring, darling," Anne said to the sobbing Rilla. But Rilla was not to be comforted.
"That ith too far away," she sobbed.
Anne smiled and sighed. The seasons that seemed so long to Baby Rilla were beginning to pass all too quickly for her. Another summer was ended, lighted out of life by the ageless gold of Lombardy torches. Soon . . . all too soon . . . the children of Ingleside would be children no longer. But they were still hers . . . hers to welcome when they came home at night . . . hers to fill life with wonder and delight . . . hers to love and cheer and scold . . . a little. For sometimes they were very naughty, even though they hardly deserved to be called by Mrs. Alec Davies "that pack of Ingleside demons" when she heard that Bertie Shakespeare Drew had been slightly scorched while playing the part of a Red Indian burned at the stake in Rainbow Valley. It had taken Jem and Walter a little longer to untie him than they had bargained for. They got slightly singed, too, but nobody pitied them.
November was a dismal month that year . . . a month of east wind and fog. Some days there was nothing but cold mist driving past or drifting over the grey sea beyond the bar. The shivering poplar trees dropped their last leaves. The garden148 was dead and all its colour and personality had gone from it . . . except the asparagus-bed, which was still a fascinating golden jungle. Walter had to desert his study roost in the maple tree and learn his lessons in the house. It rained . . . and rained . . . and rained. "Will the world ever be dry again?" moaned Di despairingly. Then there was a week steeped in the magic of Indian summer sunshine, and in the cold sharp evenings Mother would touch a match to the kindling in the grate and Susan would have baked potatoes with supper.
The big fireplace was the centre of the home those evenings. It was the high spot of the day when they gathered around it after supper. Anne sewed and planned little winter wardrobes . . . "Nan must have a red dress, since she is so set on it" . . . and sometimes thought of Hannah, weaving her little coat every year for the small Samuel. Mothers were the same all through the centuries . . . a great sisterhood of love and service . . . the remembered and the unremembered alike.
Susan heard the children's spellings and then they amused themselves as they liked. Walter, living in his world of imagination and beautiful dreams, was absorbed in writing a series of letters from the chipmunk who lived in Rainbow Valley to the chipmunk who lived behind the barn. Susan pretended to scoff at them when he read them to her, but she secretly made copies of them and sent them to Rebecca Dew.
"I found these readable, Miss Dew dear, though you may consider them too trivial to peruse. In that case I know you will pardon a doting old woman for troubling you with them. He is considered very clever in school and at least these compositions are not poetry. I might also add that Little Jem made ninety-nine in his arithmetic examination last week and nobody can understand why the other mark was cut off. Perhaps I should not say so, Miss Dew dear, but it is my conviction that that child is born for greatness. We may not live to see it but he may yet be Premier of Canada."
The Shrimp basked in the glow and Nan's kitten, Pussywillow, which always suggested some dainty exquisite little lady in black and silver, climbed everybody's legs impartially. "Two cats, and mouse tracks everywhere in the pantry," was Susan's disapproving parenthesis. The children talked over their little adventures together and the wail of the distant ocean came through the cold autumn night.
Sometimes Miss Cornelia dropped in for a short call while her husband exchanged opinions in Carter Flagg's store. Little pitchers pricked up their long ears then, for Miss Cornelia always had the latest gossip and they always heard the most interesting things about people. It would be such fun next Sunday to sit149 in church and look at the said people, savouring what you knew about them, prim and proper as they looked.
"My, but you're cosy here, Anne dearie. It's a real keen night and starting to snow. Is the doctor out?"
"Yes. I hated to see him go . . . but they telephoned from the Harbour Head that Mrs. Brooker Shaw insisted on seeing him," said Anne, while Susan swiftly and stealthily removed from the hearth-rug a huge fishbone the Shrimp had brought in, praying that Miss Cornelia had not noticed it.
"She's no more sick than I am," said Susan bitterly. "But I hear she has got a new lace nightgown and no doubt she wants her doctor to see her in it. Lace nightgowns!"
"Her daughter Leona brought it home from Boston for her. She came Friday evening, with four trunks," said Miss Cornelia. "I can remember her starting off to the States nine years ago, lugging a broken old Gladstone bag with things oozing out of it. That was when she was feeling pretty blue over Phil Turner's jilting her. She tried to hide it but everyoneknew. Now she's back to 'nurse her mother,' so she says. She'll be trying to flirt with the doctor, I warn you, Anne dearie. But I don't suppose it will matter to him even if he is a man. And you're not like Mrs. Dr. Bronson at Mowbray Narrows. She is very jealous of her husband's female patients, I am told."
"And of the trained nurses," said Susan.
"Well, some of those trained nurses are far too pretty for their job," said Miss Cornelia. "There's Janie Arthur now; she's taking a rest between cases and trying to keep her two young men from finding out about each other."
"Pretty as she is, she is no spring chicken now," said Susan firmly, "and it would be far better for her to make a choice and settle down. Look at her Aunt Eudora . . . She said she didn't intend to marry till she got through flirting, and behold the result. Even yet she tries to flirt with every man in sight though she is forty-five if she is a day. That is what comes of forming a habit. Did you every hear, Mrs.
Dr. dear, what she said to her cousin Fanny when she got married? 'You're taking my leavings,' she said. I am informed there was a shower of sparks and they have never spoken since."
"Life and death are in the power of the tongue," murmured Anne absently.150 "A true word, dear. Speaking of that, I wish Mr. Stanley would be a little more judicious in his sermons. He has offended Wallace Young and Wallace is going to leave the church. Everyone says the sermon last Sunday was preached at him."
"If a minister preaches a sermon that hits home to some particular individual people always suppose he meant it for that very person," said Anne. "A hand-medown cap is bound to fit somebody's head but it doesn't follow that it was made for him."
"Sound sense," approved Susan. "And I have no use for Wallace Young. He let a firm paint ads on his cows three years ago. That is too economical, in my opinion."
"His brother David is going to be married at last," said Miss Cornelia. "He's been a long time making up his mind which was cheaper–marrying or hiring.
'Ye can keep a house without a woman but it's hard sledding, Cornelia,' he said to me once after his mother died. I had an idea that he was feeling his way but he got no encouragement from me. And at last he's going to marry Jessie King."
"Jessie King! But I thought he was supposed to be courting Mary North."
"He says he wasn't going to marry any woman who eats cabbage. But there's a story going around that he proposed to her and she boxed his ears. And Jessie King is reported to have said that she would have liked a better looking man but that he'd have to do. Well, of course it is any port in a storm for some folks."
"I do not think, Mrs. Marshall Elliott, that people in these parts say half the things they are reported to have said," rebuked Susan. "It is my opinion that Jessie King will make David Young a far better wife than he deserves . . . though as far as outward seeming goes I will admit he looks like something that washed in with the tide."
"Do you know that Alden and Stella have a little daughter?" asked Anne.
"So I understand. I hope Stella will be a little more sensible over it than Lisette was over her. Would you believe it, Anne dear, Lisette positively cried because her cousin Dora's baby walked before Stella did?"
"We mothers are a foolish race," smiled Anne. "I remember that I felt perfectly murderous when little Bob Taylor, who was the same age as Jem to a day, cut three teeth before Jem cut one."151
"Bob Taylor's got to have an operation on his tonsils," said Miss Cornelia.
"Why don't we ever have operations, Mother?" demanded Walter and Di together in injured tones. They so often said the same thing together. Then they linked their fingers and made a wish. "We think and feel the same about everything," Di was wont to explain earnestly.
"Shall I ever forget Elsie Taylor's marriage?" said Miss Cornelia reminiscently.
"Her best friend, Maisie Millison, was to play the wedding march. She played the Dead March inSaul in place of it. Of course she always said she made a mistake because she was so flustered but people had their own opinion. She wanted Mac Moorside for herself. A good-looking rogue with a silver tongue . . . always saying to women just what he thought they'd like to hear. He made Elsie's life miserable. Ah well, Anne dearie, they've both passed long since into the Silent Land and Maisie's been married to Harley Russell for years and everybody has forgotten that he proposed to her expecting her to say 'No' and she said 'Yes'
instead. Harley has forgotten it himself . . . just like a man. He thinks he has got the best wife in the world and congratulates himself on being clever enough to get her."
"Why did he propose to her if he wanted her to say no? It seems to me a very strange proceeding," said Susan . . . immediately adding with crushing humility, "But of course I would not be expected to know anything about that."
"His father ordered him to. He didn't want to, but he thought it was quite safe. . . . There's the doctor now."
As Gilbert came in, a little flurry of snow blew in with him. He threw off his coat and sat gladly down to his own fireside.
"I'm later than I expected to be . . ."
"No doubt the new lace nightgown was very attractive," said Anne, with an impish grin at Miss Cornelia.
"What are you talking about? Some feminine joke beyond my coarse masculine perception, I suppose. I went on to the Upper Glen to see Walter Cooper."
"It's a mystery how that man does hang on," said Miss Cornelia.152 "I've no patience with him," smiled Gilbert. "He ought to have been dead long ago. A year ago I gave him two months and here he is ruining my reputation by keeping on living."
"If you knew the Coopers as well as I do you wouldn't risk predictions on them.
Don't you know his grandfather came back to life after they'd dug the grave and got the coffin? The undertaker wouldn't take it back either. However, I understand Walter Cooper is having lots of fun rehearsing his own funeral . . . just like a man. Well, there's Marshall's bells . . . and this jar of pickled pears is for you, Anne dearie."
They all went to the door to see Miss Cornelia off. Walter's dark grey eyes peered out into the stormy night.
"I wonder where Cock Robin is tonight and if he misses us," he said wistfully.
Perhaps Cock Robin had gone to that mysterious place Mrs. Elliott was always referring to as the Silent Land.
"Cock Robin is in a southern land of sunshine," said Anne. "He'll be back in the spring, I feel quite sure, and that's only five months away. Chickabids, you should all have been in bed along ago."
"Susan," Di was saying in the pantry, "would you like to have a baby? I know where you could get one . . . brand-new."
"Ah now, where?"
"They have a new one at Amy's. Amy says the angels brought it and she thinks they might have had more sense. They've eight children now, not counting it. I heard you say yesterday that it made you lonesome to see Rilla getting so big . . . you'd no baby now. I'm sure Mrs. Taylor would give you hers."
"The things children think of! It runs in the Taylors to have big families. Andrew Taylor's father never could tell offhand how many children he had . . . always had to stop and reckon them up. But I do not think I will take any outside babies on just yet."
"Susan, Amy Taylor says you are an old maid. Are you, Susan?"
"Such has been the lot an all-wise Providence has ordained for me," said Susan unflinchingly.153
"Do you like being an old maid, Susan?"
"I cannot truthfully say I do, my pet. But," added Susan, remembering the lot of some wives she knew, "I have learned that there are compensations. Now take your father's apple pie to him and I'll bring his tea. The poor man must be faint from hunger."
"Mother, we've got the loveliest home in the world, haven't we?" said Walter as he went sleepily upstairs. "Only . . . don't you think it would improve it if we had a few ghosts?"
"Ghosts?"
"Yes. Jerry Palmer's house is full of ghosts. He saw one . . . a tall lady in white with a skeleton hand. I told Susan about it and she said he was either fibbing or there was something the matter with his stomach."
"Susan was right. As for Ingleside, nobody but happy people have ever lived here . . . so you see we're not ghostable. Now say your prayers and go to sleep."
"Mother, I guess I was naughty last night. I said, 'Give us tomorrow our daily bread,' instead of today. It seemed more logical. Do you think God minded, Mother?"154
28
Cock Robin did come back when Ingleside and Rainbow Valley burned again with the green, evasive flames of spring, and brought a bride with him. The two built a nest in Walter's apple tree and Cock Robin resumed all his old habits, but his bride was shyer or less venturesome and would never let anyone come very near her. Susan thought Cock Robin's return a positive miracle and wrote Rebecca Dew about it that very night.
The spotlight in the little drama of life at Ingleside shifted from time to time, now falling on this one, now on that. They had got through the winter without anything very much out of the way happening to anyone and in June it was Di's turn to have an adventure.
A new girl had begun coming to school . . . a girl who said, when the teacher asked her her name, "I am Jenny Penny," as one might say, "I am Queen Elizabeth," or "I am Helen of Troy." You felt the minute she said it that not to know Jenny Penny argued yourself unknown, and not to be condescended to by Jenny Penny meant you didn't exist at all. At least, that was how Diana Blythe felt about it, even if she couldn't have put it into those exact words.
Jenny Penny had nine years to Di's eight but from the first she took rank with the "big girls" of ten and eleven. They found they could not snub or ignore her. She was not pretty but her appearance was striking . . . everybody looked at her twice.
She had a round creamy face with a soft glossless cloud of soot-black hair about it and enormous dusky blue eyes with long tangled black lashes. When she slowly raised those lashes and looked at you with those scornful eyes you felt that you were a worm honoured in not being stepped on. You liked better to be snubbed by her than courted by any other: and to be selected as a temporary confidante of Jenny Penny's was an honour almost too great to be borne. For Jenny Penny's confidences were exciting. Evidently the Pennys were no common people. Jenny's Aunt Lina, it appeared, possessed a wonderful gold and garnet necklace which had been given her by an uncle who was a millionaire. One of her cousins had a diamond ring that cost a thousand dollars and another cousin had won a prize in elocution over seventeen hundred competitors. She had an aunt who was a missionary and worked among the leopards in India. In short, the Glen schoolgirls, for a time at least, accepted Jenny Penny at her own valuation, looked up to her with mingled admiration and envy, and talked so much about her at their supper tables that their elders were finally constrained to take notice.155 "Who is this little girl Di seems so taken up with, Susan?" asked Anne one evening, after Di had been telling of "the mansion" Jenny lived in, with white wooden lace around its roof, five bay-windows, a wonderful birch grove behind it, and a red marble mantelpiece in the parlor. "Penny is a name I've never heard in Four Winds. Do you know anything about them?"
"They are a new family that have moved to the old Conway farm on the Base Line, Mrs. Dr. dear. Mr. Penny is said to be a carpenter who couldn't make a living carpentering . . . being too busy, as I understand, trying to prove there is no God . . . and has decided to try farming. From all I can make out they are a queer lot. The young ones do just as they like. He says he was bossed to death when he was a kid and his children are not going to be. That is why this Jenny one is coming to the Glen school. They are nearer the Mowbray Narrows school and the other children go there, but Jenny made up her mind to come to the Glen. Half the Conway farm is in this district, so Mr. Penny pays rates to both schools and, of course, he can send his children to both if he likes. Though it seems this Jenny is his niece, not his daughter. Her father and mother are dead. They say it was George Andrew Penny who put the sheep in the basement of the Baptist church at Mowbray Narrows. I do not say they are not respectable, but they are all so unkempt, Mrs. Dr. dear . . . and the house is topsy-turvy . . . and, if I may presume to advise, you do not want Diana mixed up with a monkey tribe like that."
"I can't exactly prevent her from associating with Jenny in school, Susan. I don't really know anything against the child, though I feel sure she draws a long bow in telling of her relatives and adventures. However, Di will probably soon get over this 'crush' and we'll hear no more of Jenny Penny."
They continued to hear of her, however. Jenny told Di she liked her best of all the girls in the Glen school and Di, feeling that a queen had stooped to her, responded adoringly. They became inseparable at recesses; they wrote notes to each other over the weekends; they gave and received "chews" of gum: they traded buttons and cooperated in dust piles; and finally Jenny asked Di to go home with her from school and stay all night with her.
Mother said, "No," very decidedly and Di wept copiously.
"You've let me stay all night with Persis Ford," she sobbed.
"That was . . . different," said Anne, a little vaguely. She did not want to make a snob of Di, but all she had heard about the Penny family had made her realize that as friends for the Ingleside children they were quite out of the question and156 she had been considerably worried of late over the fascination Jenny so evidently possessed for Diana.
"I don't see any difference," wailed Di. "Jenny is just as much of a lady as Persis, so there! She never chews bought gum. She has a cousin who knows all the rules of etiquette and Jenny has learned them all from her. Jenny says we don't know what etiquette is. And she has had the most exciting adventures."
"Who says she has?" demanded Susan.
"She told me herself. Her folks aren't rich but they have got very rich and respectable relatives. Jenny has an uncle who is a judge and a cousin of her mother's is captain of the biggest vessel in the world. Jenny christened the ship for him when it was launched. We haven't got an uncle who is a judge or an aunt who is a missionary to leopards either."
"Lepers, dear, not leopards."
"Jenny said leopards. I guess she ought to know since it is her aunt. And there are so many things at her house I want to see . . . her room is papered with parrots . . . and their parlour is full of stuffed owls . . . and they have a hooked rug with a house on it in the hall . . . and window blinds just covered with roses . . . and a real house to play in . . . her uncle built it for them . . . and her Gammy lives with them and is the oldest person in the world. Jenny says she lived before the flood. I may never have another chance to see a person who lived before the flood."
"The grandmother is close on a hundred, I am told," said Susan, "but if your Jenny said she lived before the flood she is fibbing. You would be likely to catch goodness knows what if you went to a place like that."
"They've had everything they could have long ago," protested Di. "Jenny says they've had mumps and measles and whooping-cough and scarlet fever all in one year."
"I wouldn't put it past them having the smallpox," muttered Susan. "Talk of people being bewitched!"
"Jenny has to have her tonsils out," sobbed Di. "But that isn't catching, is it?
Jenny had a cousin who died when she had her tonsils out . . . she bled to death without gaining conscious. So it is likely Jenny will too, if it runs in the family.
She is delicate . . . she fainted three times last week. But she is quite157 prepared.
مشارکت کنندگان در این صفحه
تا کنون فردی در بازسازی این صفحه مشارکت نداشته است.
🖊 شما نیز می‌توانید برای مشارکت در ترجمه‌ی این صفحه یا اصلاح متن انگلیسی، به این لینک مراجعه بفرمایید.