فصل 14
کتاب: شدن
/
فصل 15
سرفصل های مهم
فصل 14
توضیح مختصر
زمان مطالعه

0 دقیقه

سطح

خیلی سخت
دانلود اپلیکیشن «زیبوک»
این فصل را می‌توانید به بهترین شکل و با امکانات عالی در اپلیکیشن «زیبوک» بخوانید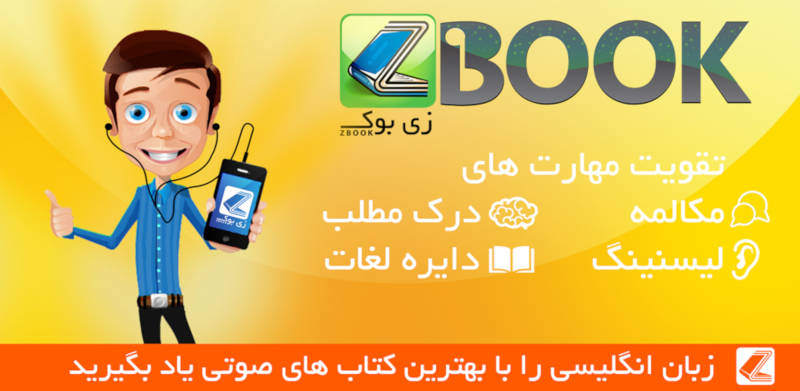 متن انگلیسی فصل
14
Motherhood became my motivator. It dictated my movements, my decisions, the rhythm of every day. It took no time, no thought at all, for me to be fully consumed by my new role as a mother. I'm a detail-oriented person, and a baby is nothing if not a reservoir of details. Barack and I studied little Malia, taking in the mystery of her rosebud lips, her dark fuzzy head and unfocused gaze, the herky-jerky way she moved her tiny limbs. We bathed and swaddled her and kept her pressed to our chests. We tracked her eating, her hours of sleep, her every gurgle. We analyzed the contents of each soiled diaper as if it might tell us all her secrets.
She was a tiny person, a person entrusted to us. I was heady with the responsibility of it, fully in her thrall. I could lose an hour just watching her breathe. When there's a baby in the house, time stretches and contracts, abiding by none of the regular rules. A single day can feel endless, and then suddenly six months have blown right past. Barack and I laughed about what parenthood had done to us. If we'd once spent the dinner hour parsing the intricacies of the juvenile justice system, comparing what I'd learned during my stint at Public Allies with some of the ideas he was trying to fit into a reform bill in the legislature, we now, with no less fervor, debated whether Malia was too dependent on her pacifier and compared our respective methods for getting her to sleep. We were, as most new parents are, obsessive and a little boring, and nothing made us happier. We hauled little Malia in her baby carrier with us to Zinfandel for our Friday night dates, figuring out how to streamline our order so we could be in and out quickly, before she got too restless.
Several months after Malia was born, I'd returned to work at the University of Chicago. I negotiated to come back only half-time, figuring this would be a win-win sort of arrangement—that I could now be both career woman and perfect mother, striking the Mary Tyler Moore/ Marian Robinson balance I'd always hoped for. We'd found a babysitter, Glorina Casabal, a doting, expert caregiver about ten years older than I was. Born in the Philippines, she was trained as a nurse and had raised two kids of her own. Glorina—"Glo"—was a short, bustling woman with a short, practical haircut and gold wire-rimmed glasses who could change a diaper in twelve seconds flat. She had a nurse's hyper-competent, do-anything energy and would become a vital and cherished member of our family for the next few years. Her most important quality was that she loved my baby passionately.
What I didn't realize—and this would also go into my file of things many of us learn too late—is that a part-time job, especially when it's meant to be a scaled-down version of your previously full-time job, can be something of a trap. Or at least that's how it played out for me. At work, I was still attending all the meetings I always had while also grappling with most of the same responsibilities. The only real difference was that I now made half my original salary and was trying to cram everything into a twenty-hour week. If a meeting ran late, I'd end up tearing home at breakneck speed to fetch Malia so that we could arrive on time (Malia eager and happy, me sweaty and hyperventilating) to the afternoon Wiggleworms class at a music studio on the North Side. To me, it felt like a sanity-warping double bind. I battled guilt when I had to take work calls at home. I battled a different sort of guilt when I sat at my office distracted by the idea that Malia might be allergic to peanuts. Part-time work was meant to give me more freedom, but mostly it left me feeling as if I were only half doing everything, that all the lines in my life had been blurred.
Meanwhile, it seemed that Barack had hardly missed a stride. A few months after Malia's birth, he'd been reelected to a four-year term in the state senate, winning with 89 percent of the vote. He was popular and successful, and plate spinner that he was, he was also starting to think about bigger things—namely, running for the U.S. Congress, hoping to unseat a four-term Democrat named Bobby Rush. Did I think it was a good idea for him to run for Congress? No, I did not. It struck me as unlikely that he'd win, given that Rush was well-known and Barack was still a virtual nobody. But he was a politician now and had traction inside the state Democratic Party. He had advisers and supporters, some of whom were urging him to give it a shot. Somebody had conducted a preliminary poll that seemed to suggest maybe he could win. And this I know for sure about my husband: You don't dangle an opportunity in front of him, something that could give him a wider field of impact, and expect him just to walk away. Because he doesn't. He won't.
At the end of 1999, when Malia was almost eighteen months old, we took her to Hawaii at Christmastime to visit her great-grandmother Toot, who was now seventy-seven years old and living in the same small high-rise apartment she'd been in for decades. It was meant to be a family visit—the one time each year Toot could see her grandson and great-granddaughter. Winter had once again clapped itself over Chicago, siphoning the warmth from the air and the blue from the sky. Feeling antsy both at home and at work, we'd booked a modest hotel room near Waikiki Beach and started counting down the days. Barack's teaching duties at the law school had wrapped up for the semester, and I'd put in for time off at my job. But then politics got in the way.
The Illinois senate was hung up in a marathon debate, trying to settle on the provisions of a major crime bill. Instead of breaking for the holidays, it went into a special session with the aim of pushing through to a vote before Christmas. Barack called me from Springfield, saying we'd need to delay our trip by a few days. This wasn't great news, but I understood it was out of his hands. All I cared was that we eventually got there. I didn't want Toot spending Christmas alone, and beyond that Barack and I needed the downtime. The trip to Hawaii, I was figuring, would separate both of us from our work and give us a chance to simply breathe.
He was now officially running for Congress, which meant that he rarely switched off. He would later give an interview to a local paper, estimating that during the six or so months he campaigned for Congress, he spent less than four full days at home with me and Malia. This was the painful reality of campaigning. On top of his other responsibilities, Barack lived with a ticking clock, one that incessantly reminded him of the minutes and hours remaining before the March primary. How he spent each of those minutes and hours could, at least in theory, affect the eventual outcome. What I was learning, too, was that in the eyes of a campaign operation, any minutes or hours a candidate spends privately with family are viewed basically as a waste of that valuable time.
I was enough of a veteran now to try to keep myself largely disengaged from the daily ups and downs of the race. I'd given Barack's decision to run a wan blessing, adopting a let's-just-get-this-out-of-the-way attitude about the whole thing. I thought maybe he'd try and fail to get into national politics and that this would then motivate him to want to try something entirely different. In an ideal world (my ideal world, anyway), Barack would do something like become the head of a foundation, where he could have an impact on issues that mattered and also make it home for dinner at night.
We flew to Hawaii on December 23, after the legislature finally hit pause for the holiday, though it still hadn't managed to find a resolution. But to my relief, we'd made it. Waikiki Beach was a revelation for young Malia. She tootled up and down the shoreline, kicking at the waves and exhausting herself with joy. We spent a merry, uneventful Christmas with Toot in her apartment, opening gifts and marveling at her devotion to the five-thousand-piece jigsaw puzzle she had going on a card table. As it always had, Oahu's languid green waters and cheery populace helped unhitch us from our everyday concerns, leaving us blissful and caught up in little more than the feeling of warm air on our skin and our daughter's delight at absolutely everything. As the headlines kept reminding us, we were fast approaching the dawn of a new millennium. And we were in a lovely place to spend the final days of 1999.
All was going fine until Barack got a call from someone back in Illinois, letting him know that the senate was somewhat abruptly going back into session to finish work on the crime bill. If he intended to vote, he had something like forty-eight hours to get back to Springfield. Another clock was now ticking. With a sinking heart, I watched as Barack jumped into action, rebooking our flights to leave the following day, pulling the plug on our vacation. We had to go. We had no choice. I suppose I could've stayed on alone with Malia, but what would be the fun in that? I wasn't happy with the idea of leaving, but I understood, again, this was the way of politics. The vote was an important one—the bill included new gun-control measures, which Barack had fervently supported—and it had also proven divisive enough that a single absent senator could potentially prevent the bill from passing. We were going home.
But then something unexpected happened. Overnight, Malia spiked a high fever. She'd ended the day as an exuberant surf kicker but was now, not even twelve hours later, a hot and listless heap of toddler-shaped misery, glassy-eyed and wailing in pain, but still too young to tell us anything specific about it. We gave her Tylenol, but it didn't help much. She was tugging at one ear, which made me suspect it was infected. The reality of what this meant started to set in. We sat on the bed, watching Malia drift into a restless, uncomfortable sleep. We were only a matter of hours now from our flight home. I saw the worry deepening on Barack's face, caught as he was in the crosscurrents of his opposing obligations. What we were about to decide went far beyond the moment at hand.
"She can't fly," I said, "obviously."
"I know."
"We have to switch the flights again."
"I know."
Unspoken was the fact that he could just go. He could walk out the door and catch a cab to the airport and still make it to Springfield in time to vote. He could leave his sick daughter and fretting wife halfway across the Pacific and go join his colleagues. It was an option. But I wasn't going to martyr myself by suggesting it. I was vulnerable, I'll admit, swimming in the uncertainty of what was going on with Malia. What if the fever got worse? What if she needed a hospital? Meanwhile, around the world, there were more paranoid people than us readying fallout shelters, hoarding cash and jugs of water just in case the worst of the Y2K predictions came true and the power and communication grids went on the fritz due to buggy computer networks unable to register the new millennium. It wasn't going to happen, but still. Was he really thinking about leaving?
It turns out he wasn't. He didn't. He would never.
I didn't listen to the call he made to his legislative aide that day, explaining that he'd miss the crime-bill vote. I didn't care. I was just focused on our girl. And as soon as Barack got off that call, he was, too. She was our little human. We owed everything to her first.
In the end, the year 2000 arrived without incident. After a couple of days of rest and some antibiotics, what indeed had turned out to be a nasty ear infection for Malia cleared up, returning our toddler to her normal bouncy state. Life would go on. It always did. On another perfect blue-sky day in Honolulu, we boarded a plane and flew home to Chicago, back into the chill of winter and into what for Barack was shaping up to be a political disaster.
The crime bill had failed to pass the state legislature, losing by five votes. For me, there was no math to do: Even if Barack had made it back from Hawaii in time, his vote almost certainly wouldn't have changed the outcome. Still, he took a beating for his absence. His opponents in the congressional primary pounced on the opportunity to depict Barack as some kind of bon vivant lawmaker who'd been on vacation—in Hawaii, no less—and hadn't deigned to come back to vote on something as significant as gun control.
Bobby Rush, the incumbent congressman, had tragically lost a family member to gun violence in Chicago only a few months earlier, which cast Barack in an even poorer light. Nobody seemed to register that he was from Hawaii, that he'd been visiting his widowed grandmother, or that his daughter had fallen ill. All that mattered was the vote. The press hammered on it for weeks. The Chicago Tribune's editorial page criticized the group of senators who hadn't managed to vote that day, calling them "a bunch of gutless sheep." Barack's other opponent, a fellow state senator named Donne Trotter, took his own shots, telling a reporter that "to use your child as an excuse for not going to work also shows poorly on the individual's character." I wasn't accustomed to any of this. I wasn't used to having opponents or seeing my family life scrutinized in the news. Never before had I heard my husband's character questioned like that. It hurt to think that a good decision—the right decision, as far as I was concerned—seemed to be costing him so much. In a column he wrote for our neighborhood's weekly newspaper, Barack calmly defended his choice to stay with me and Malia in Hawaii. "We hear a lot of talk from politicians about the importance of family values," he wrote. "Hopefully, you will understand when your state senator tries to live up to those values as best he can." It seemed that with the fickleness of a child's earache, Barack's three years of work in the state senate had been all but wiped away. He'd led an overhaul of state campaign finance laws that ushered in stricter ethics rules for elected officials. He'd fought for tax cuts and credits for the working poor and was focused on cutting prescription drug costs for senior citizens. He'd earned the trust of legislators from all parts of the state, Republican and Democrat alike. But none of the real stuff seemed to matter now. The race had devolved into a series of low blows.
From the start of the campaign, Barack's opponents and their supporters had been propagating unseemly ideas meant to gin up fear and mistrust among African American voters, suggesting that Barack was part of an agenda cooked up by the white residents of Hyde Park—read, white Jews—to foist their preferred candidate on the South Side. "Barack is viewed in part to be the white man in blackface in our community," Donne Trotter told the Chicago Reader. Speaking to the same publication, Bobby Rush said, "He went to Harvard and became an educated fool. We're not impressed with these folks with these eastern elite degrees." He's not one of us, in other words. Barack wasn't a real black man, like them—someone who spoke like that, looked like that, and read that many books could never be.
What bothered me most was that Barack exemplified everything parents on the South Side often said they wanted for their kids. He was everything people like Bobby Rush and Jesse Jackson and so many black leaders had talked about for years: He'd gotten an education, and rather than abandoning the African American community, he was now trying to serve it. This was a heated election, sure, but Barack was being attacked for all the wrong things. I was astonished to see how our leaders treated him only as a threat to their power, inciting mistrust by playing on backward, anti-intellectual ideas about race and class.
It made me sick.
Barack, for his part, took it more in stride than I did, having already seen in Springfield how nasty politics could get and how the truth was so often distorted to serve people's political aims. Bruised but unwilling to give up, he continued to campaign through the winter, making his weekly trips back and forth to Springfield while trying earnestly to beat back the storm, even as donations began to dwindle and more and more endorsements went to Bobby Rush. With the clock ticking down to the primary, Malia and I hardly saw him at all, though he called us every evening to say good night.
I was more grateful than ever for those few stolen days we'd had on the beach. I knew that in his heart Barack was, too. What never got lost inside all the noise, inside all those nights he spent away from us, was that he cared. He took none of it lightly. I caught a trace of agony in his voice nearly every time he hung up the phone. It was almost as if every day he were forced to cast another vote, between family and politics, politics and family.
In March, Barack lost the Democratic primary in what ended up being a resounding victory for Bobby Rush.
All the while, I just kept hugging our girl.
And then came our second girl. Natasha Marian Obama was born on June 10, 2001, at the University of Chicago Medical Center, after a single round of IVF, a fantastically simple pregnancy, and a straightforward delivery, while Malia, now almost three, waited at home with my mom. Our new baby was beautiful, a little lamb-child with a full head of dark hair and alert brown eyes—the fourth corner to our square. Barack and I were over the moon.
Sasha, we planned to call her. I'd chosen the name because I thought it had a sassy ring. A girl named Sasha would brook no fools. Like all parents, I found myself wanting so much for our children, praying that nothing would ever hurt them. My hope was that they'd grow up to be bright and energetic, optimistic like their father and hard-driving like their mom. More than anything, I wanted them to be strong, to have a certain steeliness, the kind that would keep them upright and forward moving, no matter what. I didn't know a thing about what was coming our way, how our family's life would unfold—whether everything would go well or everything would go poorly, or whether, like most people, we'd get a solid mix of both. My job was just to make sure they were ready for it.
My stint at the university had left me feeling worn out, putting me in a far-from-perfect juggle while also straining our finances with the expense of child care. After Sasha was born, I debated whether I even wanted to return to my job at all, thinking that maybe our family would be better served if I stayed home full-time. Glo, our beloved babysitter, had been offered a higher-paying nursing job and had reluctantly decided she needed to move on. I couldn't blame her, of course, but losing Glo rearranged everything in my working mother's heart. Her investment in my family had allowed me to maintain my investment in my job. She loved our kids as if they were her own. I'd wept and wept the night she gave her notice, knowing how hard it would be for us to balance without her. I knew how fortunate we were to have the resources to hire her in the first place. But now that she was gone, it felt like losing an arm.
I loved being with my little daughters. I recognized the value of every minute and hour put in at home, especially with Barack's schedule being so irregular. I thought once again of my mother's decision to stay home with me and Craig. Surely, I was guilty of romanticizing her life—imagining it had actually been fun for her to Pine-Sol the windowsills and make all our clothes—but compared with the way I'd been living, it seemed quaint and manageable, and possibly worth trying. I liked the idea of being in charge of one thing rather than two, of not having my brain scrambled by the competing narratives of home and work. And it did seem that we could swing it financially. Barack had moved from an adjunct position to a senior lecturer at the law school, which gave us a tuition break at the university's Lab School, where Malia was soon to start preschool.
But then came a call from Susan Sher, my former mentor and colleague at city hall who was now general counsel and a vice president at the University of Chicago Medical Center, where we'd just had Sasha. The center had a brand-new president whom everyone was raving about, and one of his top priorities was improving community outreach. He was looking to hire an executive director for community affairs, a job that seemed almost custom-made for me. Was I interested in interviewing?
I debated whether to even send in my résumé. It sounded like a great opportunity, but I'd just basically talked myself into the idea that I was—that we all were—better off with my staying home. In any event, this was not a moment of high glamour for me, not a time I could really imagine blow-drying my hair and putting on a business suit. I was up several times a night to nurse Sasha, which put me behind on sleep and therefore sanity. Even as I was still rather fanatically devoted to neatness, I was losing the battle. Our condo was strewn with baby toys, toddler books, and packages of diaper wipes. Any trip outside the house involved a giant stroller and an unfashionable diaper bag full of the essentials: a Ziploc of Cheerios, a few everyday toys, and an extra change of clothes—for everyone.
But motherhood had also brought with it a set of wonderful friendships. I'd managed to connect with a group of professional women and form a kind of chatty, hands-on social cluster. Most of us were deep into our thirties and working in all sorts of careers, from banking and government to nonprofits. Many of us were having children at the same time. The more children we had, the tighter we grew. We saw one another nearly every weekend. We looked after each other's babies, went on group outings to the zoo, and bought bulk tickets for Disney on Ice. Sometimes on a Saturday afternoon, we just set the whole pack of kids loose in somebody's playroom and cracked open a bottle of wine.
Each one of these women was educated, ambitious, dedicated to her kids, and generally as bewildered as I was about how to put it all together. When it came to working and parenting, we were doing it every sort of way. Some of us worked full-time, some part-time, some stayed at home with their kids. Some allowed their toddlers to eat hot dogs and corn chips; others served whole-grain everything. A few had super-involved husbands; others had husbands like mine, who were oversubscribed and away a lot. Some of my friends were incredibly happy; others were trying to make changes, to attempt a different sort of balance. Most of us lived in a state of constant calibration, tweaking one area of life in hopes of bringing more steadiness to another.
Our afternoons together taught me that there was no formula for motherhood. No single approach could be deemed right or wrong. This was useful to see. Regardless of who was living which way and why, every small child in that playroom was cherished and growing just fine. I felt it every time we gathered, the collective force of all these women trying to do right by their kids: In the end, no matter what, I knew we'd help one another out and we'd all be okay.
After talking it through with both Barack and my friends, I decided to interview for the university hospital job, to at least see what it was about. My feeling was I'd be perfect for the job. I knew I had the right skills and plenty of passion. But if I were to take it, I'd also need to operate from a position of strength, on terms that worked for my family. I could nail it, I thought, if I wasn't overburdened with superfluous meetings and could be given the leeway to manage my own time, working from home when I needed to, dashing out of the office for day-care pickup or a pediatrician's visit when necessary.
Also, I didn't want to work part-time anymore. I was done with that. I wanted a full-time job, with a competitive salary to match so that we could better afford child care and housekeeping help—so that I could lay off the Pine-Sol and spend my free time playing with the girls. In the meantime, I wasn't going to try to hide the messiness of my existence, from the breast-feeding baby and the three-year-old in preschool to the fact that with my husband's topsy-turvy political schedule I was in charge of more or less every aspect of life at home.
Somewhat brazenly, I suppose, I laid all this out in my interview with Michael Riordan, the hospital's new president. I even brought three-month-old Sasha along with me, too. I can't remember the circumstances exactly, whether I couldn't find a babysitter that day or whether I'd even bothered to try. Sasha was little, though, and still needed a lot from me. She was a fact of my life—a cute, burbling, impossible-to-ignore fact—and something compelled me almost literally to put her on the table for this discussion. Here is me, I was saying, and here also is my baby.
It seemed a miracle that my would-be boss appeared to get it. If he had any reservations listening to me explain how flextime was a necessity while I bounced Sasha on my lap, hoping all the while that her diaper wouldn't leak, he didn't express them. I walked out of the interview feeling pleased and fairly certain I'd be offered the job. But no matter how it panned out, I knew I'd at least done something good for myself in speaking up about my needs. There was power, I felt, in just saying it out loud. With a clear mind and a baby who was starting to fuss, I rushed us both back home.
This was the new math in our family: We had two kids, three jobs, two cars, one condo, and what felt like no free time. I accepted the new position at the hospital; Barack continued teaching and legislating. We both served on the boards of several nonprofits, and as much as he'd been stung by his defeat in the congressional primary, Barack still had ideas about trying for a higher office. George W. Bush was now president. As a country, we'd endured the shock and tragedy of the terror attacks of 9/11. There was a war going on in Afghanistan, a new color-coded threat advisory system being used in the United States, and Osama bin Laden was apparently hiding somewhere in a cave. As always, Barack was absorbing every bit of news carefully, going about his regular business while quietly developing his own thoughts about it all.
I don't recall exactly when it was that he first raised the possibility of running for a seat in the U.S. Senate. The idea was still nascent and an actual decision many months away, but clearly it was taking hold in Barack's mind. What I do remember is my response, which was just to look at him incredulously, as if to say, Don't you think we're busy enough?
My distaste for politics was only intensifying, less because of what went on in either Springfield or D.C. and more because five years into his tenure as state senator Barack's overloaded schedule was starting to really grate on me. As Sasha and Malia grew, I found that the pace only quickened and the to-do lists only got longer, leaving me operating in what felt like a never-ending state of overdrive. Barack and I did all we could to keep the girls' lives calm and manageable. We had a new babysitter helping out at home. Malia was happy at her University of Chicago Laboratory School, making friends and loading up her own little calendar with birthday parties and swim classes on weekends. Sasha was now about a year old, wobbling on two feet and beginning to say words and crack us up with her megawatt smiles. She was madly inquisitive and utterly bent on keeping up with Malia and her four-year-old buddies. My hospital job was going well, though the best way to stay on top of it, I was discovering, was to hoist myself from bed at 5:00 a.m. and put in a couple of hours on the computer before anyone else woke up.
This left me a little ragged in the evenings and sometimes put me in direct conflict with my night-owl husband, who turned up on Thursday nights from Springfield relatively chipper and wanting to dive headfirst into family life, making up for all the time he'd lost. But time was now officially an issue for us. If Barack's disregard for punctuality had once been something I'd gently teased him about, it was now a straight-up aggravation. I knew that Thursdays made him happy. I'd hear his excitement when he called to report that he was done with work and finally headed home. I understood it was nothing but good intentions that would lead him to say "I'm on my way!" or "Almost home!" And for a while, I believed those words. I'd give the girls their nightly bath but delay bedtime so that they could wait up to give their dad a hug. Or I'd feed them dinner and put them to bed but hold off on eating myself, lighting a few candles and looking forward to sharing a meal with Barack.
And then I'd wait. I'd wait so long that Sasha's and Malia's eyelids would start to droop and I'd have to carry them to bed. Or I'd wait alone, hungry, and increasingly bitter as my own eyes got heavy and candle wax pooled on the table. On my way, I was learning, was the product of Barack's eternal optimism, an indication of his eagerness to be home that did nothing to signify when he would actually arrive. Almost home was not a geo-locator but rather a state of mind. Sometimes he was on his way but needed to stop in to have one last forty-five-minute conversation with a colleague before he got into the car. Other times, he was almost home but forgot to mention that he was first going to fit in a quick workout at the gym.
In our life before children, such frustrations might have seemed petty, but as a working full-time mother with a half-time spouse and a predawn wake-up time, I felt my patience slipping away until finally, at some point, it just fell off a cliff. When Barack made it home, he'd either find me raging or unavailable, having flipped off every light in the house and gone sullenly to sleep.
We live by the paradigms we know. In Barack's childhood, his father disappeared and his mother came and went. She was devoted to him but never tethered to him, and as far as he was concerned, there was nothing wrong in this approach. He'd had hills, beaches, and his own mind to keep him company. Independence mattered in Barack's world. It always had and always would. I, meanwhile, had been raised inside the tight weave of my own family, in our boxed-in apartment, in our boxed-in South Side neighborhood, with my grandparents and aunts and uncles all around, everyone jammed at one table for our regular Sunday night meals. After thirteen years in love, we needed to think through what this meant.
When it came down to it, I felt vulnerable when he was away. Not because he wasn't fully devoted to our marriage—this is and has always been a meaningful certainty in my life—but because having been brought up in a family where everyone always showed up, I could be extra let down when someone didn't show. I was prone to loneliness and now also felt fierce about sticking up for the girls' needs, too. We wanted him close. We missed him when he was gone. I worried that he didn't understand what that felt like for us. I feared that the path he'd chosen for himself—and still seemed so clearly committed to pursuing—would end up steamrolling our every need. When he'd first approached me about running for state senate years earlier, there had been only two of us to think about. I had no conception of what saying yes to politics might mean for us later, once we'd added two children to the mix. But I now knew enough to understand that politics was never especially kind to families. I'd had a glimpse of it back in high school, through my friendship with Santita Jackson, and had seen it again when Barack's political opponents had exploited his decision to stay with Malia in Hawaii when she was sick.
Sometimes, watching the news or reading the paper, I found myself staring at images of the people who'd given themselves over to political life—the Clintons, the Gores, the Bushes, old photos of the Kennedys—and wondering what the backstories were. Was everyone normal? Happy? Were those smiles real?
At home, our frustrations began to rear up often and intensely. Barack and I loved each other deeply, but it was as if at the center of our relationship there were suddenly a knot we couldn't loosen. I was thirty-eight years old and had seen other marriages come undone in a way that made me feel protective of ours. I'd had close friends go through devastating breakups, brought on by small problems left unattended or lapses in communication that led eventually to irreparable rifts. A couple of years earlier, my brother, Craig, had moved temporarily back into the upstairs apartment we'd grown up in, living above our mother after his own marriage had slowly and painfully fallen apart.
Barack was reluctant at first to try couples counseling. He was accustomed to throwing his mind at complicated problems and reasoning them out on his own. Sitting down in front of a stranger struck him as uncomfortable, if not a tad dramatic. Couldn't he just run over to Borders and buy some relationship books? Weren't there discussions we could have on our own? But I wanted to really talk, and to really listen, and not to do it late at night or during hours we could be together with the girls. The few people I knew who'd tried couples counseling and were open enough to talk about it said that it had done them some good. And so I booked us an appointment with a downtown psychologist who came recommended by a friend, and Barack and I went to see him a handful of times.
Our counselor—Dr. Woodchurch, let's call him—was a soft-spoken white man who'd gone to good universities and always wore khakis. My assumption was that he would hear what Barack and I had to say and then instantly validate all my grievances. Because every last one of those grievances was, as I saw it, absolutely valid. I'm going to guess that Barack might have felt the same way about his own grievances.
This turned out to be the big revelation for me about counseling: No validating went on. No sides were taken. When it came to our disagreements, Dr. Woodchurch would never be the deciding vote. Instead, he was an empathic and patient listener, coaxing each of us through the maze of our feelings, separating out our weapons from our wounds. He cautioned us when we got too lawyerly and posited careful questions intended to get us to think hard about why we felt the way we felt. Slowly, over hours of talking, the knot began to loosen. Each time Barack and I left his office, we felt a bit more connected.
I began to see that there were ways I could be happier and that they didn't necessarily need to come from Barack's quitting politics in order to take some nine-to-six foundation job. (If anything, our counseling sessions had shown me that this was an unrealistic expectation.) I began to see how I'd been stoking the most negative parts of myself, caught up in the notion that everything was unfair and then assiduously, like a Harvard-trained lawyer, collecting evidence to feed that hypothesis. I now tried out a new hypothesis: It was possible that I was more in charge of my happiness than I was allowing myself to be. I was too busy resenting Barack for managing to fit workouts into his schedule, for example, to even begin figuring out how to exercise regularly myself. I spent so much energy stewing over whether or not he'd make it home for dinner that dinners, with or without him, were no longer fun.
This was my pivot point, my moment of self-arrest. Like a climber about to slip off an icy peak, I drove my ax into the ground. That isn't to say that Barack didn't make his own adjustments—counseling helped him to see the gaps in how we communicated, and he worked to be better at it—but I made mine, and they helped me, which then helped us. For starters, I recommitted myself to being healthy. Barack and I belonged to the same gym, run by a jovial and motivating athletic trainer named Cornell McClellan. I'd worked out with Cornell for a couple of years, but having children had changed my regular routine. My fix for this came in the form of my ever-giving mother, who still worked full-time but volunteered to start coming over to our house at 4:45 in the morning several days a week so that I could run out to Cornell's and join a girlfriend for a 5:00 a.m. workout and then be home by 6:30 to get the girls up and ready for their days. This new regimen changed everything: Calmness and strength, two things I feared I was losing, were now back.
When it came to the home-for-dinner dilemma, I installed new boundaries, ones that worked better for me and the girls. We made our schedule and stuck to it. Dinner each night was at 6:30. Baths were at 7:00, followed by books, cuddling, and lights-out at 8:00 sharp. The routine was ironclad, which put the weight of responsibility on Barack to either make it on time or not. For me, this made so much more sense than holding off dinner or having the girls wait up sleepily for a hug. It went back to my wishes for them to grow up strong and centered and also unaccommodating to any form of old-school patriarchy: I didn't want them ever to believe that life began when the man of the house arrived home. We didn't wait for Dad. It was his job now to catch up with us.
مشارکت کنندگان در این صفحه
تا کنون فردی در بازسازی این صفحه مشارکت نداشته است.
🖊 شما نیز می‌توانید برای مشارکت در ترجمه‌ی این صفحه یا اصلاح متن انگلیسی، به این لینک مراجعه بفرمایید.