سرفصل های مهم
فصل 12
توضیح مختصر
زمان مطالعه

0 دقیقه

سطح

متوسط
دانلود اپلیکیشن «زیبوک»
این فصل را می‌توانید به بهترین شکل و با امکانات عالی در اپلیکیشن «زیبوک» بخوانید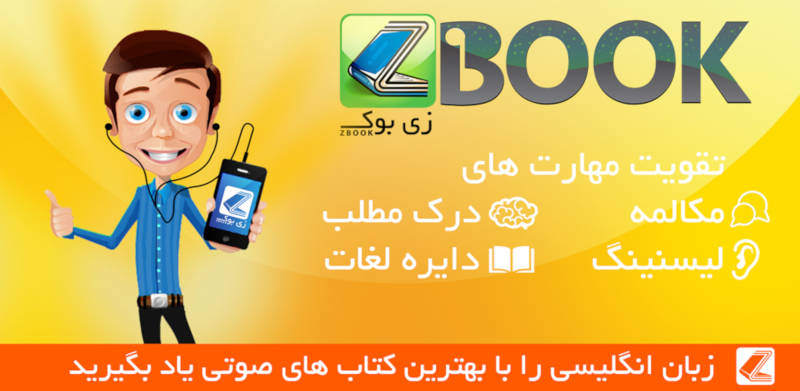 متن انگلیسی فصل
CHAPTER 12
Rill
It's two weeks before I learn that the kids here are wards of the Tennessee Children's Home Society. I don't know what wards means when I first hear Mrs. Murphy say it on the telephone. I can't ask either, since I'm not supposed to be listening in. I've figured out that if I shinny up under the azalea bushes alongside of the house, I can get close enough to hear through the screens on her office windows.
"Certainly, all of the children are wards of the Tennessee Children's Home Society, Dortha. I do understand your daughter-in-law's predicament. When unhappy, many men turn to liquoring and…dalliances. It is so difficult for a wife. Adding a child to the home at long last might well brighten up the atmosphere and solve the entire problem. Fatherhood has a way of changing a man. I'm certain it won't be a problem, as you'll have no trouble paying the fees. Yes…yes…quickly, of course. A surprise for their anniversary. How sweet. If I could just give you one of these, Dortha, I certainly would. I have some darling little cherubs just now. But Miss Tann controls all of the decisions. I'm only paid to board the children and…"
I figure it out from the conversation quick enough—that new word. Wards means that these kids' parents didn't come back for them. The kids here say that if your parents don't come get you, Miss Tann gives you to somebody else, and they take you home. Sometimes those people keep you, and sometimes they don't. I'm scared to ask too many questions because we're not supposed to talk about it, but I've got a feeling that's why Stevie's big sister hasn't turned up again since the day we got here. Miss Tann gave her to somebody. Sherry was a ward.
We're lucky we're not. We belong to Briny, and he'll fetch us, soon as Queenie gets well. It's taking longer than I thought, and that's why I've started listening under Mrs. Murphy's window. I've been hoping to hear something about Briny. When I ask the workers, they just tell me to behave myself, or else we'll have to stay here longer. I can't think of anything much worse than that, so I do my best to see that all of us behave.
I'm taking a chance, coming up under the window like this, and I know it. We're not allowed to get anywhere near Mrs. Murphy's flower beds. If she knew I was listening to her phone calls and talks on the front porch when folks come by…I've got a few ideas about what might happen to me.
She comes to the screen, and through the azalea leaves I see cigarette smoke puff out. It hangs in the wet air like the genie floating over Aladdin's lamp, and my nose tickles with a sneeze. I slap my hand over my face, and the branches move. A hammer pounds against my ribs from the inside.
"Mrs. Pulnik!" she yells. "Mrs. Pulnik!"
My skin goes cold. Don't run. Don't run, I tell myself.
Fast steps come up the hallway inside.
"What is it, Mrs. Murphy?"
"Instruct Riggs to put out poison this evening under the azaleas. Those infernal rabbits have gotten into my flower beds again."
"I will be puttingk him to the task immediately."
"And have him tidy up the front yard and pull the weeds. Tell him to make use of the older boys in any way he sees fit. Miss Tann will be coming tomorrow. I'll have the place presentable, or else."
"Yes, Mrs. Murphy."
"What's become of the ones in the sickroom? The toddler boy with the deep violet eyes in particular. Miss Tann wants to see him. She has promised him for an order in New York."
"He is lethargic, I am afraidt to say. As well, he is thin. He takes little bit of corn mush. I do not belief he will travel well."
"Miss Tann will not be pleased. I am not pleased. You'd think that, having been raised in back alleys and ditches, the little guttersnipes would be hardier."
"That is true, yes. The girl in the sickroom is decliningk as well. For two days, she refuses to eat. The doctor shouldt be summonedt, yes?"
"No, of course not. Why in heaven's name would I have the doctor called over a bit of the runs? Children always have the runs. Give her some gingerroot. That should do it."
"As you wish."
"How is little Stevie coming along? He is roughly the size of the boy in the sickroom. Older, but that can be changed. What color are his eyes?"
"Brown. But he has become stubborn in wettingk the bed as well. Andt he will not speak even a wordt. I do not belief a client wouldt be content with him."
"That will not do. Secure him to the bed and leave him in it for the day if he wets again. A blister or two will teach the lesson. In any case, brown eyes won't satisfy for this order. Blue, green, or violet. Those have specifically been requested. Not brown."
"Robby?"
My throat catches. Robby is the name they call my little brother. There's not another Robby in the house.
"I am afraid not. The five are being saved for a special viewing event."
I swallow the burning in my throat, push it all the way down to my stomach. A special viewing event. I think I know what that means. I've seen parents come here a few times. They wait on the porch, and the workers bring their kids to them, clean and dressed and with their hair all combed. The parents carry presents and give hugs and cry when they have to go. That must be what a viewing event is.
Briny's coming to see us soon.
But that worries me too. Last week, a man showed up to visit his little boy, and Mrs. Murphy told him the boy wasn't here. He's been placed for adoption. I'm very sorry. That was what she said.
He's gotta be here, the man argued. Lonnie Kemp. He's mine. I didn't sign him over for adopting. The children's home is just boardin' him till I git back on my feet.
Mrs. Murphy didn't seem worried, even when the man broke down and cried. Nonetheless, he is gone. The family court deemed it best. He has been taken in by parents who can provide very well for him.
But he's my son.
You mustn't be selfish, Mr. Kemp. What's done is done. Think of the child. He will be given what you could never provide for him.
He's my son….
The man fell down on his knees and sobbed right there on the porch.
Mrs. Murphy just went back inside and shut the door. After a while, Mr. Riggs hauled the man up and walked him to the street and put him in his truck. He sat there all day watching toward the yard, looking for his boy.
I'm worried that Briny might come here and have the same problem. Only, Briny won't stand there and cry. He'll bust his way in, and something terrible will happen. Mr. Riggs is a big man. Miss Tann knows the police.
"Take the utmost care of the little one in the sickroom," Mrs. Murphy says now. "Give him a nice hot bath and some ice cream. Maybe a gingersnap. Pep him up a bit. I'll ask Miss Tann if she might delay the order a day or two. I want him well enough to travel. Do you understand?"
"Yes, Mrs. Murphy." Mrs. Pulnik's words hiss through clenched teeth, which tells me I sure don't want to get caught here under the azalea bushes today. When she's in that mood, you better run fast and hide good, because she's looking for somebody to take it out on.
The last thing I hear is Mrs. Murphy crossing the room and yelling into the hall, "And don't forget about poisoning those rabbits!"
I grab up a broken branch and quietly start stirring the leaves over my knee prints, so Mr. Riggs won't be able to see that I've been here. I wouldn't want him to tell Mrs. Pulnik.
But that's not what scares me most. What scares me most is Mr. Riggs knowing someone's been going up under here at all. To make it to the azalea bushes, you've got to slip past the cellar doors. Riggs keeps them open, and if he can, he'll get kids in there with him one way or another. Nobody talks about what goes on down there, even the big boys. If you talk about it, they say, Riggs'll get you and snap your neck and say you fell out of a tree or tripped on the porch steps. Then they'll cart your body off to the swamps and feed it to the gators, and nobody'll ever hear about you again.
James, the big redheaded boy, has been here long enough, he's seen it happen. We give him peppermints, and he tells us what we need to know to get by here at Mrs. Murphy's place. We're not friends, but candies will buy you a lot around here. Every morning when we wake up, there's a little wad of peppermints shoved under the door of our room. At night, I hear Mr. Riggs come around. He tries the knob, but it's locked, and the workers always take the keys when they put us in bed. I'm glad. Sometimes, after Mr. Riggs comes by our room, I hear him walking up the stairs to the house. I don't know where he goes, but I'm glad we're down in the cellar. It's cold, and the army cots are scratchy and smelly, and we have to use a slop pot at night, but at least nobody can get at us when we're in there.
I hope Briny comes before enough beds empty out to move us upstairs.
Riggs is just headed in the cellar door when I get to the end of the azalea hedge. I almost don't see him quick enough to let the branches fall back and hide me.
He looks right at me before he walks down the steps, but he can't see me. I'm like the Invisible Man again. The Invisible Girl. That's who I am.
I wait until I'm sure he's gone, and then I creep out of my spot, quiet as a little bobcat. The thing about bobcats is, they can be two foot from you and you'll never know it. One big breath, and I run past the cellar door and around the fig tree. After you're past it, you're safe. Riggs knows the workers look out the kitchen windows a lot. He won't do things where anybody else can see.
Camellia's waiting for me on the hill behind the church house playground. Lark and Fern are riding a teeter-totter with Gabion in the middle. Stevie's sitting in the dirt beside Camellia. He climbs over into my lap soon as I sit down.
"Good," Camellia says. "Get him offa me. He stinks like pee."
"He can't help it." Stevie wraps his arms around my neck and lays against my chest. He's sticky, and he does smell bad. I rub a hand over his head, and he whimpers and pulls away. There's a goose egg under his hair. The helpers here like to thump kids on the head where it won't show.
"Yes he can help it. He could talk too, if he wanted to. He's just gettin' hisself in trouble with the workers. I told him he better stop it or else." Camellia's a fine one to talk. If any of us does get the closet while we're here, it'll be her. I still don't know for sure what happens in the closet, but it must be bad. Just a couple days ago, Mrs. Murphy stood over the breakfast table and said, When the food thief is caught, it'll be the closet, and not just for one day.
Nothing's disappeared from the kitchen since.
"Stevie's just scared. He misses…" I stop without saying it. It'll only make him upset if I bring up his sister. Sometimes I forget that, even though he won't talk anymore, he can still understand everything we say.
"What'd you hear at the window?" Camellia hates it that I won't let anybody else go under the azaleas. She always looks me over and sniffs at me to see if I found any peppermints while I was there. She thinks the big boys are lying about Mr. Riggs. If I don't watch her, she'll try to sidle off over there while we're out to play. I can't turn my back on her for a minute, unless I'm leaving her with the babies to watch.
"She didn't say anything about Briny." I'm still trying to make sense of what I heard under Mrs. Murphy's window. I'm not sure how much of it I should tell Camellia.
"He ain't comin'. He's got hisself in jail or somethin', and he can't get out. Queenie's dead."
I scramble to my feet, taking Stevie with me. "No she ain't! Don't you say that, Mellia! Don't you ever say that!"
On the playground, the teeter-totters stop, and feet scrape the ground to hold swings still. Kids look our way. They're used to watching the big boys get in fights and roll around and kick and punch. It don't usually happen with girls.
"It's true!" Camellia's on her feet quick as a whip, her chin poking out, her long, skinny arms cocked on her hips. Wads of freckles seem to squint her eyes down to practically nothing, and her nose scrunches up. She looks like a spotted pig.
"It ain't!"
"Is so!"
Stevie whines and squirms to get away. I figure I'd better let him. He runs off to the teeter-totter, where Lark grabs him up in her arms.
Camellia rears back a fist. It won't be the first time we've gotten in a knockdown, spit-flying, hair-pulling match.
"Hey! Hey, you cut that out!" Before I even see it coming, James is out of the big boys' hidey-hole, and he's headed our way.
Camellia hesitates just long enough for him to get to her. His big hand snakes out and grabs her dress, and he slings her into the dirt, hard.
"Stay down," he growls, and points a finger.
She doesn't, of course. She pops to her feet madder than a swatted hornet. He shoves her down again.
"Hey!" I yell. "Stop it!" She's my sister, even if she was about to punch my lights out.
James looks my way and grins, the chipped tooth showing the pink tip of his tongue. "You want me to?"
Camellia takes a swing at him, and he grabs her arm, holding her far enough away that she can't kick him. She's like a daddy longlegs spider with one foot stuck in a door. He squeezes so hard her skin goes purple. Her eyes fill up and spill over, but she just keeps on fighting.
"Stop!" I yell. "Let her alone!"
"You want me to, then you be my girlfriend, pretty girl," he says. And, "Elsewise, she's fair game."
Camellia roars and squeals and goes wild.
"Let her be!" I take a swing, and James grabs my wrist, and now he's got us both. My bones crush together. The babies run over from the playground, even Stevie, and start pounding James's legs. He swings Camellia around and uses her to knock down Fern and Gabion. Fern's nose spouts blood, and she screams, grabbing her face.
"All right! All right!" I say. What else can I do? I look around for grown-ups, and like always, there aren't any.
"All right, what, pretty girl?" James asks.
"All right, I'll be your girlfriend. But I ain't gonna kiss you."
That seems good enough for him. He dumps Camellia in the dirt and tells her she better stay there. He makes me follow him up the hill and drags me around an old outhouse that's nailed shut so nobody can get in it and get snakebit. For the second time that day, a hammer pounds inside me. "I ain't kissin' you," I tell him again.
"Shut up," he says.
Behind the outhouse, he pushes me to the dirt and plops down next to me, still squeezing my arm. My breath comes fast and hangs in my throat. I taste my stomach.
What's he plan to do to me? Growing up on a boat and with four babies born after I came along, I know a little bit about what men and women do together. I don't want somebody to do that to me. Ever. I don't like boys, and I never will. James's breath smells like rotten potatoes, and the only boy I've ever thought I might let kiss me was Silas, and that was only for a minute or two.
The chants of his gang wind their way around the building. "James's got a girlfriend. James's got a girlfriend. James and May sittin' in a tree, k-i-s-s-i-n-g…"
But James doesn't try to kiss me. He just sits there with red splotches working up his neck and over his cheeks. "You're pretty." His voice squeaks like a baby pig's. It's funny, but I don't laugh. I'm too scared.
"No I ain't."
"You're real pretty." He lets go of my wrist and tries to hold my hand. I pull it away and wrap my arms around my knees, holding myself in a tight ball.
"I don't like boys," I tell him.
"I'm gonna marry you someday."
"I don't wanna marry anybody. I'm gonna build a boat and go down the river. Take care of myself."
"I might get on your boat too."
"No you ain't."
We sit there a while. The boys down the hill chant, "James's got a girlfriend….K-i-s-s-i-n-g…"
He lolls his elbows over his knees, looking at me. "That where you come from? The river?"
"Yep, it is."
We talk about boats. James is from a dirt farm in Shelby County. Miss Tann picked him and his brother up off the side of the road when they were walking to school one day. He was in the fourth grade then. He's been here ever since and not seen a day of school this whole time. His brother is long gone. Adopted.
James lifts his chin. "I don't want me some new parents," he says. "I figure I'll be too big pretty soon, and I'll get outa here. I'm gonna need me a wife. We can go live on the river, if you want."
"My daddy's comin' back to get us." I feel bad saying it. I feel sorry for James. He seems lonesome more than anything. Lonesome and sad. "He'll be here pretty soon."
James just shrugs. "I'll bring you some tea cakes tomorrow. But you gotta still be my girlfriend."
I don't answer. My mouth waters thinking about tea cakes. I guess now I know who's been sneaking around in the kitchen at night. "You hadn't oughta. You might get the closet."
"I ain't scared." He puts his hand over mine.
I let it stay there.
Maybe I don't mind it too much.
Pretty soon, I figure out it's not so bad being James's girlfriend after all. He ain't hard to talk to, and he only wants to hold my hand. Nobody bothers me the rest of the day. Nobody's mean to Camellia or Lark or the babies. James and I walk around the yard and hold hands, and he tells me more things I need to know about Mrs. Murphy's house. He promises me tea cakes again. He describes just how he'll sneak down and get them tonight.
I tell him I don't like tea cakes.
In the bath line, the big boys don't look at me. They know they better not.
But the next day, James isn't at breakfast. Mrs. Pulnik stands over the table, tapping a wood spoon in her big, meaty hand. She says they sent James off to a place where the boys have to earn their keep instead of getting it by the kindness of the Tennessee Children's Home Society.
"A boy who is oldt enough to pursue after the girls is oldt enough for work and too oldt to be wanted by a goot family. Mrs. Murphy will be havingk none of this behavior between boys and girls here. Each of you knows of our rules." She slaps the spoon hard against the table, her breath coming in heavy snorts that make her wide, flat nose flare out. We jerk upright like puppets with strings bolted to our heads. She leans toward the boys' side of the table. They duck and stare at their empty bowls. "Andt for the girls"—the spoon and the jiggly arm come our way now—"so much shame to you for causing trouble to the boys. Mind yourselfs, keep down your skirts, and behave as little women shouldt." The last word comes with a hard look at me. "Or I do not want to think of what may happen to you."
Blood rushes hot up my neck and burns in my cheeks. I feel bad for getting James sent away. I shouldn't have been his girlfriend. I didn't know.
The workers don't bring Stevie down for breakfast either. He's not on the playground. The other kids tell me he has to stay in his bed because he wet it again last night. I see him in the upstairs window later with his nose pushed against the screen. I stand in the yard and whisper up at him. "Be good, all right? Just be good, that's all."
Later on that afternoon, the workers line us up on the porch, and I gather my sisters and my brother close because I'm scared. Even the other kids don't seem to know what's happening.
Mrs. Pulnik and the workers march us by the rain barrel one by one. They swipe dirty faces and arms and knees with wet cloths and brush hair and have us wash our hands. Some kids are made to change their clothes right there on the porch. Some kids get fresh clothes or pinafores to put right on top of their playclothes.
Mrs. Murphy comes outside and stands on the top step and looks us over. A wire rug beater dangles off her arm. I've never seen the kitchen women use it to knock the dirt out of the rugs, but I've seen it used on kids a lot. The kids call it the wire witch.
"Something very special will be happening today," Mrs. Murphy says. "But it's only for good little boys and girls. Anyone who isn't on best behavior will not be allowed to participate. Do you understand?"
"Yes, ma'am." I say it right along with the rest of the kids.
"Very well." She smiles, but the smile makes me back up a step. "Today, the bookmobile will be coming. The kind ladies of the Aid Society will be giving of their time to help you select books. It is very important that we make a good showing. Each of you may have one book to read if you are good." She goes on and tells us to mind our manners, say yes ma'am and no ma'am, don't grab and touch all the books, and if the workers ask whether we're happy here, we're to tell them we're very grateful to Miss Tann for finding us and to Mrs. Murphy for taking us into her home.
I lose track of the rest. All I can think of is that we're going to have a chance at a book, and there's not much I like better than books, especially books I haven't read yet. With five of us, we can get five books.
But when the workers unlock the yard gate and the line starts out, Mrs. Murphy stops Camellia and me and the babies. "Not you," she says. "Since you haven't a place upstairs yet, you've no good spot to keep books, and we can't have the library's property being damaged."
"We'll treat them real careful. I promise," I blurt out. Normally, I'd never talk back to Mrs. Murphy, but I can't help it this time. "Please. Could we get one book at least? And I can read it to my sisters and my brother? Queenie used to…" I button my lips before I can get myself in more trouble. We're not allowed to talk about our mamas and daddies here.
Sighing, she hangs the rug beater on a nail in one of the porch posts. "Very well. But there is no need for the little ones to go. Just you. And be quick."
It takes me a second to decide whether to leave the babies. Camellia grabs their arms and drags them toward her. "Go." She pops her eyes at me. "Get us somethin' good."
I give them one last look before scooting out the gate. It's all I can do not to run across the yard and bust through the magnolias. It smells like freedom out here. It smells good. I have to make myself stay in line and follow the rest of the kids around to the driveway, real orderly.
On the other side of the tree wall, there's a big black truck. Two more cars pull up. Miss Tann gets out of one, and a man with a camera gets out of the other. They shake hands, and the man takes a notepad and pen from his pocket.
The big black truck says SHELBY COUNTY LIBRARIES on the side, and once we get closer, I can see that there're shelves coming right out the back of it. And the shelves are full of books. The kids mill around them, and I have to put my hands behind my back and lace my fingers tight to keep from touching things while I wait my turn.
"As you can observe for yourself, we provide the children with many stimulating opportunities," Miss Tann says, and the man writes on his notepad like the words are going to get away if he doesn't catch them fast enough. "Some of our little ones have never enjoyed the luxury of books before coming to us. We provide wonderful books and toys in all of our homes."
I duck my head and fidget and wish the crowd would thin out. If Miss Tann has other places like this, I don't know what they're like, but there's not a single book around Mrs. Murphy's, and all the toys are broke. Nobody even cares enough to fix them. Miss Tann's been here enough. She's got to know that.
"Poor little waifs," she says to the man. "We take them in when they are unwanted and unloved. We provide them with all that their parents cannot or will not give them."
I bolt my eyes to the ground and make fists behind my back. It's a lie, I wish I could scream at the man. My mama and daddy want us. They love us. So did the father who came to see his little boy, Lonnie, and ended up broke down on the porch crying like a baby when they said Lonnie'd been adopted.
"How long does the average child remain with the society?" the man asks.
"Oh, we have no average children here." Miss Tann pushes out a high little laugh. "Only extraordinary ones. Some may remain longer than others, depending on the condition in which they come to us. Some are weak and small when they arrive and so wan they cannot even run and play. We plump them up with three nourishing meals per day. Children require good food to grow properly. Plenty of fruits and vegetables and red meats always put the glow back in their little cheeks."
Not at Mrs. Murphy's house. At Mrs. Murphy's house, it's cornmeal mush, one little bowl, morning and night. We're hungry all the time. Gabby's skin is pale as milk, and Lark and Fern's arms are so thin you can see the muscles and the bones.
"We monitor all of our boarding homes to be certain the children are properly fed and well treated." She acts like it's true for a fact.
The man nods and writes and says, "Mmmm-hmm," like he's swallowing it whole and it tastes real good.
Go look in the backyard, I want to tell him. Go look in the kitchen. You'll see how it really is. I want to say it so bad. But I know if I do, I won't get a book, but I will get the closet.
"The children are so very grateful. We pull them from the gutters and…"
Someone touches my arm, and I jump without meaning to. A lady in a blue dress looks down at me. Her smile is bright as sunshine.
"And what do you like to read about?" she asks. "What sort of books? You've been so patiently waiting all this time."
"Yes, ma'am."
She leads me toward the bookshelves, and my eyes about pop out of my head. I forget all about Miss Tann, and all I can think about are books. I've been to libraries in river towns before, but back then we had books of our own on the Arcadia too. Now we haven't got anything, and when you haven't got a single book, the idea of putting your hands on one is like Christmas and a birthday rolled up together.
"I…I like any kind," I stammer out. Just looking at the shelves and seeing all those colors and words makes me smile real big. I feel happy for the first time since we came here. "Maybe a long book would be good, since we just get one."
"Smart girl." The woman winks at me. "Are you a good reader?"
"Yes'm, real good. Back on…" I duck my head because I was about to say, Back on the Arcadia, Queenie had us reading all the time.
There's a worker standing not two foot from me, and Miss Tann isn't far off either. If she heard that, I'd be out of here quick as spit.
"All right then," the book lady says. "Let's see…."
"I like adventures. Adventure stories."
"Hmmm…adventures about what?"
"Queens and princesses and wild Indians. All kinds of things." My mind fills with tales.
"Maybe a western, then?"
"Or the river. Have you got a story about that?" A book about the river would be like going home again. It'd keep us till Briny takes us back to the Arcadia.
The woman claps her hands together. "Oh! Oh, yes I do!" She lifts a finger into the air. "I have the perfect thing for you."
After a minute of looking, she hands me Adventures of Huckleberry Finn by Mr. Mark Twain, and I figure that one really was meant just for me. We've never had this book, but Briny has told us tales about Tom Sawyer and Huckleberry Finn and Injun Joe. Mark Twain is one of Briny's favorites. He used to read those books when he was little. You'd think him and Tom Sawyer were personal friends even.
The lady in the blue dress writes my new name, May Weathers, on the card. When she stamps the date in the book, I realize yesterday was Fern's birthday. She's four now. If we were on the Arcadia, Queenie would bake her a little cake and we'd all give her presents we made by hand or found along the riverbank. Here at Mrs. Murphy's, the library book will have to do. When I get back to the yard, I'll tell Fern it's her birthday surprise, but she only gets to keep it awhile. We'll make a mud cake and use flowers for frosting and add twig candles with little leaves balanced on top, so Fern can play like she's blowing them out.
The library lady gives me a hug before she sends me off, and it feels so good, I want to stay right there and hang on to her and smell the books, but I can't.
I hold Huckleberry Finn real tight against my chest and start across the yard. Now we can leave this place behind anytime we want. All we gotta do is join up with Huckleberry Finn. There's room on his raft for all five of us, I'll bet. Maybe we'll find the Arcadia out there somewhere.
Even though I have to head back to Mrs. Murphy's house, it feels like a whole new place.
Now it's got a river in it.
That very night before bed, we open Fern's birthday book and start on our adventures with Huck Finn. We've been traveling downwater with him for almost a week when Miss Tann's shiny black car rolls up the driveway one afternoon. It's a sunny day and hot as fry grease in the house, so her and Mrs. Murphy meet out on the porch to talk. I skitter around the fig tree and go up under the azaleas to listen.
"Oh yes, the advertisements have already run in all the papers!" Miss Tann is saying. "I've had such a brilliant vision, I must admit. Fair-haired cherubs for a fair summer season. Yours for the asking! Perfect, isn't it? All the little blonds."
"Like a gathering of wood nymphs. Little elves and fairies," Mrs. Murphy agrees.
"It is almost as compelling as the Christmas Baby Program. Customers have been calling already. Once they see the children, they'll be vying against one another."
"Without a doubt."
"You'll have all of the children ready on Saturday morning, then? I will expect them well dressed—dirndls and bows and all the niceties. Baths all around and scrub every one of them down to the nubbins. No grimy fingernails or dirt behind the ears. Be sure they know what is expected of them and what will happen to them if they humiliate me in public. Make an example of someone ahead of time, and be certain the other children see it. This party represents an important opportunity to grow our reputation for offering the finest. With the new advertisements, we'll have all of the best families in Tennessee and a dozen states beyond. They'll all be coming to see our children, and when they see them, they won't be able to help themselves. They'll have to have one."
"We'll make certain the children are properly prepared. Just let me look again at the list." They stop talking. Papers rattle. The wind shifts and blows the azalea branches, and I see Miss Tann's head. Her short gray-brown hair catches the breeze and stands up straight when she bends close to Mrs. Murphy.
I press against the wall and hold real still, afraid they'll hear me and look over the railing. The wind brings up the smell of something dead. I can't see it, but it probably ate the poison Mr. Riggs put out. Once the stink gets bad enough, he'll find the body and bury it someplace.
"Even May?" Mrs. Murphy asks, and my ears perk up. "She's hardly a cherub."
Miss Tann gives a sharp little laugh. "She'll be a help with the little ones, and she is quite a pretty thing to look at, as I recall."
"I suppose so." Mrs. Murphy doesn't sound happy. "She isn't a troublemaker, to be sure."
"I'll have cars come for them at one o'clock on Saturday. Do not send them hungry or sleepy or needing to use the bathroom. Perky and bright and guaranteed to behave. That is my expectation."
"Yes, of course."
"What in heaven's name is that ghastly smell?"
"Rabbits. We've had a problem with them this summer."
I slip away before they can decide to go looking. Mr. Riggs is nowhere around, so it doesn't take me long to get past the fig tree and back to the hill. I don't tell Camellia about the viewing party or that we're supposed to have an extra bath tomorrow. No sense letting her get started on a conniption fit ahead of time.
I've got a bad feeling that I don't need to tell her about the extra bath anyhow.
Camellia hasn't got blond hair.
Turns out, I'm right. After breakfast on Saturday, I find out that Camellia's not on the list. Wherever we're going, she's not going with us.
"I ain't sorry they don't want me if it means another bath." She pushes me away when I try to hug her goodbye.
"Be good while we're gone, Mellia. Don't give anybody trouble, and stay away from the big boys, and don't go past the fig tree, and—"
"I don't need lookin' after." Camellia lifts her chin, but there's a little quiver in her bottom lip. She's afraid.
"May!" one of the workers barks. "In line, now!" They've already got all the kids on the list gathered up.
"We'll be back real quick," I whisper to Camellia. "Don't be scared."
"I ain't."
But then she hugs me after all.
The worker yells at me again, and I hurry into line. The next hour and a half is full of soap, and scrubbing, and hair brushing, and bows, and toothbrushes under our fingernails, and ribbons, and lacy new clothes. We try on shoes from a closetful until we find some that fit.
By the time the workers take us to the cars out front, we don't even look like the same kids. There's the four of us, three other girls, a boy who's five, two babies, and Stevie, who's been told that, if he wets his pants again, he'll get a whipping right then and there.
We're not allowed to talk in the car. On the way over, the worker does the talking. "Girls, you will sit politely with your legs together like young ladies. Do not speak unless you are spoken to. You will be mannerly toward the attendees at Miss Tann's party. You will say only good things about your time at Mrs. Murphy's house. There will be toys and colors, cakes and cookies at the party today. You will…"
I lose track of her voice as the car goes over a hill and comes within sight of the river. May fades like a speck of sun on the water, and Rill comes out. She stretches toward the crack at the top of the window, and pulls in air and catches all the familiar scents.
For just a minute, she's home.
Then the car turns a corner, and the river's gone again. Something heavy and sad settles over me. I lean my head against the seat, and the worker tells me to stop; I'm smashing my hair bow.
In my lap, Gabion falls asleep, and I cuddle him close and let his hair tickle my chin, and I'm back home again anyway. These people can control everything about me, but they can't control where I go in my mind.
But my visit to the Arcadia is too short. Pretty soon, we pull up to a tall white house that's even bigger than Mrs. Murphy's.
"Anyone who does not behave will be very sorry," the worker says, and points a finger in our faces before letting us out of the car. "Be friendly with the guests at the party. Sit in their laps if they ask you to. Smile. Show them that you are good children."
We go inside, and the house is filled with people. Other kids are there too, and babies. Everyone is dressed in pretty clothes, and we have cakes and cookies to eat. There are toys for the little kids, and before I know it, Fern and Gabion and even Lark wander away from me.
A man takes Gabion outside to play with a blue ball. A dark-haired woman sits with Lark, and they color in a picture book together. Fern laughs and plays peekaboo with a pretty blond-headed lady who sits off in a chair by herself looking tired and sad. Fern makes her laugh, and pretty soon, the lady is carrying my sister from toy to toy, like Fern can't walk for herself.
They finally cuddle into a chair to read a book, and my heart squeezes. I think about Queenie and how she used to read to us. I want the woman to let go of Fern, to give her back.
A man comes into the room and tickles Fern on the belly, and the woman smiles and says, "Oh, Darren, she's perfect! Amelia would have been this age." She pats the chair arm. "Sit and read the book with us."
"You go ahead." He kisses her on the cheek. "I have some people to talk to." Then he leaves the room.
Fern and the woman are on their second book when the man comes back. They're so busy, they don't even notice that he sits down next to me on the sofa. "Are you sisters?" he asks.
"Yes, sir," I answer just like I've been told to. Ma'am and sir to everything.
Leaning away, he takes a good look at me. "You do favor one another."
"Yes, sir." I stare down at my hands. My heart speeds up, bumping around my chest like a wren caught in the shanty house. What does he want?
The man lays a hand on my back. My shoulder blades fold around it. Little hairs tug at the bottom of my neck. Sweat drips under my scratchy dress.
"And how old," the man asks, "are you?"
مشارکت کنندگان در این صفحه
تا کنون فردی در بازسازی این صفحه مشارکت نداشته است.
🖊 شما نیز می‌توانید برای مشارکت در ترجمه‌ی این صفحه یا اصلاح متن انگلیسی، به این لینک مراجعه بفرمایید.