سرفصل های مهم
فصل 06
توضیح مختصر
زمان مطالعه

0 دقیقه

سطح

متوسط
دانلود اپلیکیشن «زیبوک»
این فصل را می‌توانید به بهترین شکل و با امکانات عالی در اپلیکیشن «زیبوک» بخوانید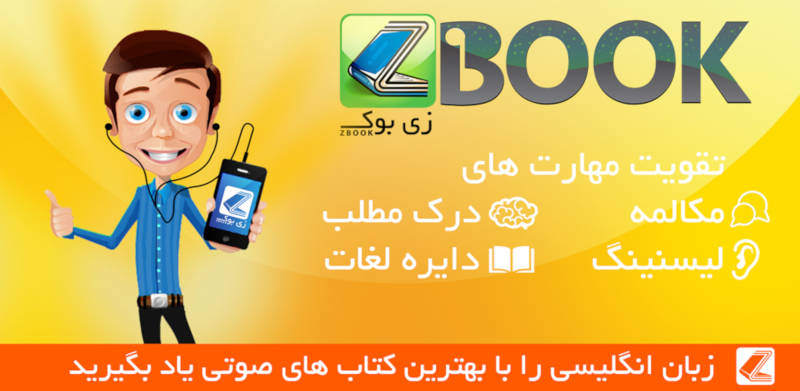 متن انگلیسی فصل
6
"Here," she said, "in this here place, we flesh; flesh that weeps, laughs; flesh that dances on bare feet in grass. Love it. Love it hard.
Yonder they do not love your flesh. They despise it. They don't love your eyes; they'd just as soon pick em out. No more do they love the skin on your back. Yonder they flay it. And O my people they do not love your hands. Those they only use, tie, bind, chop off and leave empty. Love your hands! Love them. Raise them up and kiss them. Touch others with them, pat them together, stroke them on your face 'cause they don't love that either. You got to love it, you! And no, they ain't in love with your mouth. Yonder, out there, they will see it broken and break it again. What you say out of it they will not heed. What you scream from it they do not hear. What you put into it to nourish your body they will snatch away and give you leavins instead. No, they don't love your mouth. You got to love it.
This is flesh I'm talking about here. Flesh that needs to be loved.
Feet that need to rest and to dance; backs that need support; shoulders that need arms, strong arms I'm telling you. And O my people, out yonder, hear me, they do not love your neck unnoosed and straight. So love your neck; put a hand on it, grace it, stroke it and hold it up. And all your inside parts that they'd just as soon slop for hogs, you got to love them. The dark, dark liver–love it, love it, and the beat and beating heart, love that too. More than eyes or feet.
More than lungs that have yet to draw free air. More than your life holding womb and your life-giving private parts, hear me now, love your heart. For this is the prize." Saying no more, she stood up then and danced with her twisted hip the rest of what her heart had to say while the others opened their mouths and gave her the music.
Long notes held until the four-part harmony was perfect enough for their deeply loved flesh.
Sethe wanted to be there now. At the least to listen to the spaces that the long-ago singing had left behind. At the most to get a clue from her husband's dead mother as to what she should do with her sword and shield now, dear Jesus, now nine years after Baby Suggs, holy, proved herself a liar, dismissed her great heart and lay in the keeping-room bed roused once in a while by a craving for color and not for another thing.
"Those white things have taken all I had or dreamed," she said, "and broke my heartstrings too. There is no bad luck in the world but whitefolks." 124 shut down and put up with the venom of its ghost. No more lamp all night long, or neighbors dropping by. No low conversations after supper. No watched barefoot children playing in the shoes of strangers. Baby Suggs, holy, believed she had lied.
There was no grace-imaginary or real–and no sunlit dance in a Clearing could change that. Her faith, her love, her imagination and her great big old heart began to collapse twenty-eight days after her daughter-in-law arrived.
Yet it was to the Clearing that Sethe determined to go–to pay tribute to Halle. Before the light changed, while it was still the green blessed place she remembered: misty with plant steam and the decay of berries.
She put on a shawl and told Denver and Beloved to do likewise.
All three set out late one Sunday morning, Sethe leading, the girls trotting behind, not a soul in sight.
When they reached the woods it took her no time to find the path through it because big-city revivals were held there regularly now, complete with food-laden tables, banjos and a tent. The old path was a track now, but still arched over with trees dropping buckeyes onto the grass below.
There was nothing to be done other than what she had done, but Sethe blamed herself for Baby Suggs' collapse. However many times Baby denied it, Sethe knew the grief at 124 started when she jumped down off the wagon, her newborn tied to her chest in the underwear of a whitegirl looking for Boston.
Followed by the two girls, down a bright green corridor of oak and horse chestnut, Sethe began to sweat a sweat just like the other one when she woke, mud-caked, on the banks of the Ohio.
Amy was gone. Sethe was alone and weak, but alive, and so was her baby. She walked a ways downriver and then stood gazing at the glimmering water. By and by a flatbed slid into view, but she could not see if the figures on it were whitepeople or not. She began to sweat from a fever she thanked God for since it would certainly keep her baby warm. When the flatbed was beyond her sight she stumbled on and found herself near three coloredpeople fishing– two boys and an older man. She stopped and waited to be spoken to. One of the boys pointed and the man looked over his shoulder at her–a quick look since all he needed to know about her he could see in no time.
No one said anything for a while. Then the man said, "Headin'
'cross?"
"Yes, sir," said Sethe.
"Anybody know you coming?"
"Yes, sir."
He looked at her again and nodded toward a rock that stuck out of the ground above him like a bottom lip. Sethe walked to it and sat down. The stone had eaten the sun's rays but was nowhere near as hot as she was. Too tired to move, she stayed there, the sun in her eyes making her dizzy. Sweat poured over her and bathed the baby completely. She must have slept sitting up, because when next she opened her eyes the man was standing in front of her with a smoking-hot piece of fried eel in his hands. It was an effort to reach for, more to smell, impossible to eat. She begged him for water and he gave her some of the Ohio in a jar. Sethe drank it all and begged more. The clanging was back in her head but she refused to believe that she had come all that way, endured all she had, to die on the wrong side of the river.
The man watched her streaming face and called one of the boys over.
"Take off that coat," he told him.
"Sir?"
"You heard me."
The boy slipped out of his jacket, whining, "What you gonna do? What I'm gonna wear?"
The man untied the baby from her chest and wrapped it in the boy's coat, knotting the sleeves in front.
"What I'm gonna wear?"
The old man sighed and, after a pause, said, "You want it back, then go head and take it off that baby. Put the baby naked in the grass and put your coat back on. And if you can do it, then go on 'way somewhere and don't come back."
The boy dropped his eyes, then turned to join the other. With eel in her hand, the baby at her feet, Sethe dozed, dry-mouthed and sweaty. Evening came and the man touched her shoulder.
Contrary to what she expected they poled upriver, far away from the rowboat Amy had found. Just when she thought he was taking her back to Kentucky, he turned the flatbed and crossed the Ohio like a shot. There he helped her up the steep bank, while the boy without a jacket carried the baby who wore it. The man led her to a brush-covered hutch with a beaten floor.
"Wait here. Somebody be here directly. Don't move. They'll find you."
"Thank you," she said. "I wish I knew your name so I could remember you right."
"Name's Stamp," he said. "Stamp Paid. Watch out for that there baby, you hear?"
"I hear. I hear," she said, but she didn't. Hours later a woman was right up on her before she heard a thing. A short woman, young, with a croaker sack, greeted her.
"'Saw the sign a while ago," she said. "But I couldn't get here no quicker."
"What sign?" asked Sethe.
"Stamp leaves the old sty open when there's a crossing. Knots a white rag on the post if it's a child too."
She knelt and emptied the sack. "My name's Ella," she said, taking a wool blanket, cotton cloth, two baked sweet potatoes and a pair of men's shoes from the sack. "My husband, John, is out yonder a ways. Where you heading?"
Sethe told her about Baby Suggs where she had sent her three children.
Ella wrapped a cloth strip tight around the baby's navel as she listened for the holes–the things the fugitives did not say; the questions they did not ask. Listened too for the unnamed, unmentioned people left behind. She shook gravel from the men's shoes and tried to force Sethe's feet into them. They would not go. Sadly, they split them down the heel, sorry indeed to ruin so valuable an item. Sethe put on the boy's jacket, not daring to ask whether there was any word of the children.
"They made it," said Ella. "Stamp ferried some of that party.
Left them on Bluestone. It ain't too far."
Sethe couldn't think of anything to do, so grateful was she, so she peeled a potato, ate it, spit it up and ate more in quiet celebration.
"They be glad to see you," said Ella. "When was this one born?"
"Yesterday," said Sethe, wiping sweat from under her chin. "I hope she makes it."
Ella looked at the tiny, dirty face poking out of the wool blanket and shook her head. "Hard to say," she said. "If anybody was to ask me I'd say, 'Don't love nothing.' " Then, as if to take the edge off her pronouncement, she smiled at Sethe. "You had that baby by yourself?"
"No. Whitegirl helped."
"Then we better make tracks."
Baby Suggs kissed her on the mouth and refused to let her see the children. They were asleep she said and Sethe was too uglylooking to wake them in the night. She took the newborn and handed it to a young woman in a bonnet, telling her not to clean the eyes till she got the mother's urine.
"Has it cried out yet?" asked Baby.
"A little."
"Time enough. Let's get the mother well."
She led Sethe to the keeping room and, by the light of a spirit lamp, bathed her in sections, starting with her face. Then, while waiting for another pan of heated water, she sat next to her and stitched gray cotton. Sethe dozed and woke to the washing of her hands and arms. After each bathing, Baby covered her with a quilt and put another pan on in the kitchen. Tearing sheets, stitching the gray cotton, she supervised the woman in the bonnet who tended the baby and cried into her cooking. When Sethe's legs were done, Baby looked at her feet and wiped them lightly. She cleaned between Sethe's legs with two separate pans of hot water and then tied her stomach and vagina with sheets. Finally she attacked the unrecognizable feet.
"You feel this?"
"Feel what?" asked Sethe.
"Nothing. Heave up." She helped Sethe to a rocker and lowered her feet into a bucket of salt water and juniper. The rest of the night Sethe sat soaking. The crust from her nipples Baby softened with lard and then washed away. By dawn the silent baby woke and took her mother's milk.
"Pray God it ain't turned bad," said Baby. "And when you through, call me." As she turned to go, Baby Suggs caught a glimpse of something dark on the bed sheet. She frowned and looked at her daughter-in-law bending toward the baby. Roses of blood blossomed in the blanket covering Sethe's shoulders. Baby Suggs hid her mouth with her hand. When the nursing was over and the newborn was asleep–its eyes half open, its tongue dream-sucking–wordlessly the older woman greased the flowering back and pinned a double thickness of cloth to the inside of the newly stitched dress.
It was not real yet. Not yet. But when her sleepy boys and crawl ing-already? girl were brought in, it didn't matter whether it was real or not. Sethe lay in bed under, around, over, among but especially with them all. The little girl dribbled clear spit into her face, and Sethe's laugh of delight was so loud the crawling-already? baby blinked.
Buglar and Howard played with her ugly feet, after daring each other to be the first to touch them. She kept kissing them. She kissed the backs of their necks, the tops of their heads and the centers of their palms, and it was the boys who decided enough was enough when she liked their shirts to kiss their tight round bellies. She stopped when and because they said, "Pappie come?"
She didn't cry. She said "soon" and smiled so they would think the brightness in her eyes was love alone. It was some time before she let Baby Suggs shoo the boys away so Sethe could put on the gray cotton dress her mother-in-law had started stitching together the night before. Finally she lay back and cradled the crawling already? girl in her arms. She enclosed her left nipple with two fingers of her right hand and the child opened her mouth. They hit home together.
Baby Suggs came in and laughed at them, telling Sethe how strong the baby girl was, how smart, already crawling. Then she stooped to gather up the ball of rags that had been Sethe's clothes.
"Nothing worth saving in here," she said.
Sethe liked her eyes. "Wait," she called. "Look and see if there's something still knotted up in the petticoat."
Baby Suggs inched the spoiled fabric through her fingers and came upon what felt like pebbles. She held them out toward Sethe. "Going away present?"
"Wedding present."
"Be nice if there was a groom to go with it." She gazed into her hand. "What you think happened to him?"
"I don't know," said Sethe. "He wasn't where he said to meet him at. I had to get out. Had to." Sethe watched the drowsy eyes of the sucking girl for a moment then looked at Baby Suggs' face. "He'll make it. If I made it, Halle sure can."
"Well, put these on. Maybe they'll light his way." Convinced her son was dead, she handed the stones to Sethe.
"I need holes in my ears."
"I'll do it," said Baby Suggs. "Soon's you up to it."
Sethe jingled the earrings for the pleasure of the crawling-already? girl, who reached for them over and over again.
In the Clearing, Sethe found Baby's old preaching rock and remembered the smell of leaves simmering in the sun, thunderous feet and the shouts that ripped pods off the limbs of the chestnuts. With Baby Suggs' heart in charge, the people let go.
Sethe had had twenty-eight days–the travel of one whole moon–of unslaved life. From the pure clear stream of spit that the little girl dribbled into her face to her oily blood was twenty-eight days. Days of healing, ease and real-talk. Days of company: knowing the names of forty, fifty other Negroes, their views, habits; where they had been and what done; of feeling their fun and sorrow along with her own, which made it better. One taught her the alphabet; another a stitch.
All taught her how it felt to wake up at dawn and decide what to do with the day. That's how she got through the waiting for Halle.
Bit by bit, at 124 and in the Clearing, along with the others, she had claimed herself. Freeing yourself was one thing; claiming ownership of that freed self was another.
Now she sat on Baby Suggs' rock, Denver and Beloved watching her from the trees. There will never be a day, she thought, when Halle will knock on the door. Not knowing it was hard; knowing it was harder.
Just the fingers, she thought. Just let me feel your fingers again on the back of my neck and I will lay it all down, make a way out of this no way. Sethe bowed her head and sure enough–they were there. Lighter now, no more than the strokes of bird feather, but unmistakably caressing fingers. She had to relax a bit to let them do their work, so light was the touch, childlike almost, more finger kiss than kneading. Still she was grateful for the effort; Baby Suggs' long distance love was equal to any skin-close love she had known. The desire, let alone the gesture, to meet her needs was good enough to lift her spirits to the place where she could take the next step: ask for some clarifying word; some advice about how to keep on with a brain greedy for news nobody could live with in a world happy to provide it.
She knew Paul D was adding something to her life–something she wanted to count on but was scared to. Now he had added more: new pictures and old rememories that broke her heart. Into the empty space of not knowing about Halle—a space sometimes colored with righteous resentment at what could have been his cowardice, or stupidity or bad luck–that empty place of no definite news was filled now with a brand-new sorrow and who could tell how many more on the way. Years ago–when 124 was alive–she had women friends, men friends from all around to share grief with. Then there was no one, for they would not visit her while the baby ghost filled the house, and she returned their disapproval with the potent pride of the mistreated. But now there was someone to share it, and he had beat the spirit away the very day he entered her house and no sign of it since. A blessing, but in its place he brought another kind of haunting: Halle's face smeared with butter and the dabber too; his own mouth jammed full of iron, and Lord knows what else he could tell her if he wanted to.
The fingers touching the back of her neck were stronger now– the strokes bolder as though Baby Suggs were gathering strength.
Putting the thumbs at the nape, while the fingers pressed the sides.
Harder, harder, the fingers moved slowly around toward her windpipe, making little circles on the way. Sethe was actually more surprised than frightened to find that she was being strangled. Or so it seemed. In any case, Baby Suggs' fingers had a grip on her that would not let her breathe. Tumbling forward from her seat on the rock, she clawed at the hands that were not there. Her feet were thrashing by the time Denver got to her and then Beloved.
"Ma'am! Ma'am!" Denver shouted. "Ma'ammy!" and turned her mother over on her back.
The fingers left off and Sethe had to swallow huge draughts of air before she recognized her daughter's face next to her own and Beloved's hovering above.
"You all right?"
"Somebody choked me," said Sethe.
"Who?"
Sethe rubbed her neck and struggled to a sitting position. "Grandma Baby, I reckon. I just asked her to rub my neck, like she used to and she was doing fine and then just got crazy with it, I guess."
"She wouldn't do that to you, Ma'am. Grandma Baby? Uh uh."
"Help me up from here."
"Look." Beloved was pointing at Sethe's neck.
"What is it? What you see?" asked Sethe.
"Bruises," said Denver.
"On my neck?"
"Here," said Beloved. "Here and here, too." She reached out her hand and touched the splotches, gathering color darker than Sethe's dark throat, and her fingers were mighty cool.
"That don't help nothing," Denver said, but Beloved was leaning in, her two hands stroking the damp skin that felt like chamois and looked like taffeta.
Sethe moaned. The girl's fingers were so cool and knowing. Sethe's knotted, private, walk-on-water life gave in a bit, softened, and it seemed that the glimpse of happiness she caught in the shadows swinging hands on the road to the carnival was a likelihood–if she could just manage the news Paul D brought and the news he kept to himself. Just manage it. Not break, fall or cry each time a hateful picture drifted in front of her face. Not develop some permanent craziness like Baby Suggs' friend, a young woman in a bonnet whose food was full of tears. Like Aunt Phyllis, who slept with her eyes wide open. Like Jackson Till, who slept under the bed. All she wanted was to go on. As she had. Alone with her daughter in a haunted house she managed every damn thing. Why now, with Paul D instead of the ghost, was she breaking up? getting scared? needing Baby?
The worst was over, wasn't it? She had already got through, hadn't she? With the ghost in 124 she could bear, do, solve anything. Now a hint of what had happened to Halie and she cut out like a rabbit looking for its mother.
Beloved's fingers were heavenly. Under them and breathing evenly again, the anguish rolled down. The peace Sethe had come there to find crept into her.
We must look a sight, she thought, and closed her eyes to see it: the three women in the middle of the Clearing, at the base of the rock where Baby Suggs, holy, had loved. One seated, yielding up her throat to the kind hands of one of the two kneeling before her.
Denver watched the faces of the other two. Beloved watched the work her thumbs were doing and must have loved what she saw because she leaned over and kissed the tenderness under Sethe's chin.
They stayed that way for a while because neither Denver nor Sethe knew how not to: how to stop and not love the look or feel of the lips that kept on kissing. Then Sethe, grabbing Beloved's hair and blinking rapidly, separated herself. She later believed that it was because the girl's breath was exactly like new milk that she said to her, stern and frowning, "You too old for that."
She looked at Denver, and seeing panic about to become something more, stood up quickly, breaking the tableau apart.
"Come on up! Up!" Sethe waved the girls to their feet. As they left the Clearing they looked pretty much the same as they had when they had come: Sethe in the lead, the girls a ways back. All silent as before, but with a difference. Sethe was bothered, not because of the kiss, but because, just before it, when she was feeling so fine letting Beloved massage away the pain, the fingers she was loving and the ones that had soothed her before they strangled her had reminded her of something that now slipped her mind. But one thing for sure, Baby Suggs had not choked her as first she thought. Denver was right, and walking in the dappled tree-light, clearer-headed now– away from the enchantment of the Clearing–Sethe remembered the tou ch of those fingers that she knew better than her own. They had bathed her in sections, wrapped her womb, combed her hair, oiled her nipples, stitched her clothes, cleaned her feet, greased her back and dropped just about anything they were doing to massage Sethe's nape when, especially in the early days, her spirits fell down under the weight of the things she remembered and those she did not: schoolteacher writing in ink she herself had made while his nephews played on her; the face of the woman in a felt hat as she rose to stretch in the field. If she lay among all the hands in the world, she would know Baby Suggs' just as she did the good hands of the whitegirl looking for velvet. But for eighteen years she had lived in a house full of touches from the other side. And the thumbs that pressed her nape were the same. Maybe that was where it had gone to. After Paul D beat it out of 124, maybe it collected itself in the Clearing. Reasonable, she thought.
Why she had taken Denver and Beloved with her didn't puzzle her now–at the time it seemed impulse, with a vague wish for protection.
And the girls had saved her, Beloved so agitated she behaved like a two-year-old.
Like a faint smell of burning that disappears when the fire is cut off or the window opened for a breeze, the suspicion that the girl's touch was also exactly like the baby's ghost dissipated. It was only a tiny disturbance anyway–not strong enough to divert her from the ambition welling in her now: she wanted Paul D. No matter what he told and knew, she wanted him in her life. More than commemorating Halle, that is what she had come to the Clearing to figure out, and now it was figured. Trust and rememory, yes, the way she believed it could be when he cradled her before the cooking stove.
The weight and angle of him; the true-to-life beard hair on him; arched back, educated hands. His waiting eyes and awful human power. The mind of him that knew her own. Her story was bearable because it was his as well–to tell, to refine and tell again. The things neither knew about the other–the things neither had word-shapes for–well, it would come in time: where they led him off to sucking iron; the perfect death of her crawling-already? baby.
She wanted to get back–fast. Set these idle girls to some work that would fill their wandering heads. Rushing through the green corridor, cooler now because the sun had moved, it occurred to her that the two were alike as sisters. Their obedience and absolute reliability shot through with surprise. Sethe understood Denver. Solitude had made her secretive–self-manipulated. Years of haunting had dulled her in ways you wouldn't believe and sharpened her in ways you wouldn't believe either. The consequence was a timid but hard-headed daughter Sethe would die to protect. The other, Beloved, she knew less, nothing, about—except that there was nothing she wouldn't do for Sethe and that Denver and she liked each other's company. Now she thought she knew why. They spent up or held on to their feelings in harmonious ways. What one had to give the other was pleased to take. They hung back in the trees that ringed the Clearing, then rushed into it with screams and kisses when Sethe choked–anyhow that's how she explained it to herself for she noticed neither competition between the two nor domination by one. On her mind was the supper she wanted to fix for Paul D–something difficult to do, something she would do just so–to launch her newer, stronger life with a tender man. Those litty bitty potatoes browned on all sides, heavy on the pepper; snap beans seasoned with rind; yellow squash sprinkled with vinegar and sugar. Maybe corn cut from the cob and fried with green onions and butter. Raised bread, even.
Her mind, searching the kitchen before she got to it, was so full of her offering she did not see right away, in the space under the white stairs, the wooden tub and Paul D sitting in it. She smiled at him and he smiled back.
"Summer must be over," she said.
"Come on in here."
"Uh uh. Girls right behind me."
"I don't hear nobody."
"I have to cook, Paul D."
"Me too." He stood up and made her stay there while he held her in his arms. Her dress soaked up the water from his body. His jaw was near her ear. Her chin touched his shoulder.
"What you gonna cook?"
"I thought some snap beans."
"Oh, yeah."
"Fry up a little corn?"
"Yeah."
There was no question but that she could do it. Just like the day she arrived at 124–sure enough, she had milk enough for all.
Beloved came through the door and they ought to have heard her tread, but they didn't.
Breathing and murmuring, breathing and murmuring. Beloved heard them as soon as the door banged shut behind her. She jumped at the slam and swiveled her head toward the whispers coming from behind the white stairs. She took a step and felt like crying. She had been so close, then closer. And it was so much better than the anger that ruled when Sethe did or thought anything that excluded herself.
She could bear the hours—nine or ten of them each day but one— when Sethe was gone. Bear even the nights when she was close but out of sight, behind walls and doors lying next to him. But now– even the daylight time that Beloved had counted on, disciplined herself to be content with, was being reduced, divided by Sethe's willingness to pay attention to other things. Him mostly. Him who said something to her that made her run out into the woods and talk to herself on a rock. Him who kept her hidden at night behind doors.
And him who had hold of her now whispering behind the stairs after Beloved had rescued her neck and was ready now to put her hand in that woman's own.
Beloved turned around and left. Denver had not arrived, or else she was waiting somewhere outside. Beloved went to look, pausing to watch a cardinal hop from limb to branch. She followed the blood spot shifting in the leaves until she lost it and even then she walked on, backward, still hungry for another glimpse.
She turned finally and ran through the woods to the stream.
Standing close to its edge she watched her reflection there. When Denver's face joined hers, they stared at each other in the water.
"You did it, I saw you," said Denver.
"What?"
"I saw your face. You made her choke."
"I didn't do it."
"You told me you loved her."
"I fixed it, didn't I? Didn't I fix her neck?"
"After. After you choked her neck."
"I kissed her neck. I didn't choke it. The circle of iron choked it."
"I saw you." Denver grabbed Beloved's arm.
"Look out, girl," said Beloved and, snatching her arm away, ran ahead as fast as she could along the stream that sang on the other side of the woods.
Left alone, Denver wondered if, indeed, she had been wrong. She and Beloved were standing in the trees whispering, while Sethe sat on the rock. Denver knew that the Clearing used to be where Baby Suggs preached, but that was when she was a baby. She had never been there herself to remember it .124 and the field behind it were all the world she knew or wanted.
Once upon a time she had known more and wanted to. Had walked the path leading to a real other house. Had stood outside the window listening. Four times she did it on her own–crept away from 12 4 early in the afternoon when her mother and grandmother had their guard down, just before supper, after chores; the blank hour before gears changed to evening occupations. Denver had walked off looking for the house other children visited but not her. When she found it she was too timid to go to the front door so she peeped in the window. Lady Jones sat in a straight-backed chair; several children sat cross-legged on the floor in front of her. Lady Jones had a book. The children had slates. Lady Jones was saying something too soft for Denver to hear. The children were saying it after her. Four times Denver went to look. The fifth time Lady Jones caught her and said, "Come in the front door, Miss Denver. This is not a side show."
So she had almost a whole year of the company of her peers and along with them learned to spell and count. She was seven, and those two hours in the afternoon were precious to her. Especially so because she had done it on her own and was pleased and surprised by the pleasure and surprise it created in her mother and her brothers. For a nickel a month, Lady Jones did what whitepeople thought unnecessary if not illegal: crowded her little parlor with the colored children who had time for and interest in book learning. The nickel, tied to a handkerchief knot, tied to her belt, that she carried to Lady Jones, thrilled her. The effort to handle chalk expertly and avoid the scream it would make; the capital w, the little i, the beauty of the letters in her name, the deeply mournful sentences from the Bible Lady Jones used as a textbook. Denver practiced every morning; starred every afternoon. She was so happy she didn't even know she was being avoided by her classmates–that they made excuses and altered their pace not to walk with her. It was Nelson Lord–the boy as smart as she was–who put a stop to it; who asked her the question about her mother that put chalk, the little i and all the rest that those afternoons held, out of reach forever. She should have laughed when he said it, or pushed him down, but there was no meanness in his face or his voice. Just curiosity. But the thing that leapt up in her when he asked it was a thing that had been lying there all along.
She never went back. The second day she didn't go, Sethe asked her why not. Denver didn't answer. She was too scared to ask her brothers or anyone else Nelson Lord's question because certain odd and terrifying feelings about her mother were collecting around the thing that leapt up inside her. Later on, after Baby Suggs died, she did not wonder why Howard and Buglar had run away. She did not agree with Sethe that they left because of the ghost. If so, what took them so long? They had lived with it as long as she had. But if Nelson Lord was right–no wonder they were sulky, staying away from home as much as they could.
Meanwhile the monstrous and unmanageable dreams about Sethe found release in the concentration Denver began to fix on the baby ghost. Before Nelson Lord, she had been barely interested in its antics.
The patience of her mother and grandmother in its presence made her indifferent to it. Then it began to irritate her, wear her out with its mischief. That was when she walked off to follow the children to Lady Jones' house-school. Now it held for her all the anger, love and fear she didn't know what to do with. Even when she did muster the courage to ask Nelson Lord's question, she could not hear Sethe's answer, nor Baby Suggs' words, nor anything at all thereafter. For two years she walked in a silence too solid for penetration but which gave her eyes a power even she found hard to believe. The black nostrils of a sparrow sitting on a branch sixty feet above her head, for instance. For two years she heard nothing at all and then she heard close thunder crawling up the stairs. Baby Suggs thought it was Here Boy padding into places he never went. Sethe thought it was the India-rubber ball the boys played with bounding down the stairs.
"Is that damn dog lost his mind?" shouted Baby Suggs.
"He's on the porch," said Sethe. "See for yourself."
"Well, what's that I'm hearing then?"
Sethe slammed the stove lid. "Buglar! Buglar! I told you all not to use that ball in here." She looked at the white stairs and saw Denver at the top.
"She was trying to get upstairs."
"What?" The cloth she used to handle the stove lid was balled in Sethe's hand.
"The baby," said Denver. "Didn't you hear her crawling?"
What to jump on first was the problem: that Denver heard anything at all or that the crawling-already? baby girl was still at it but more so, The return of Denver's hearing, cut off by an answer she could not hear to hear, cut on by the sound of her dead sister trying to climb the stairs, signaled another shift in the fortunes of the people of 124. From then on the presence was full of spite. Instead of sighs and accidents there was pointed and deliberate abuse. Buglar and Howard grew furious at the company of the women in the house, and spent in sullen reproach any time they had away from their odd work in town carrying water and feed at the stables. Until the spite became so personal it drove each off. Baby Suggs grew tired, went to bed and stayed there until her big old heart quit. Except for an occasional request for color she said practically nothing–until the afternoon of the last day of her life when she got out of bed, skipped slowly to the door of the keeping room and announced to Sethe and Denver the lesson she had learned from her sixty years a slave and ten years free: that there was no bad luck in the world but white people. "They don't know when to stop," she said, and returned to her bed, pulled up the quilt and left them to hold that thought forever.
مشارکت کنندگان در این صفحه
تا کنون فردی در بازسازی این صفحه مشارکت نداشته است.
🖊 شما نیز می‌توانید برای مشارکت در ترجمه‌ی این صفحه یا اصلاح متن انگلیسی، به این لینک مراجعه بفرمایید.