سرفصل های مهم
بخش 04
توضیح مختصر
زمان مطالعه

51 دقیقه

سطح

خیلی سخت
دانلود اپلیکیشن «زیبوک»
این فصل را می‌توانید به بهترین شکل و با امکانات عالی در اپلیکیشن «زیبوک» بخوانید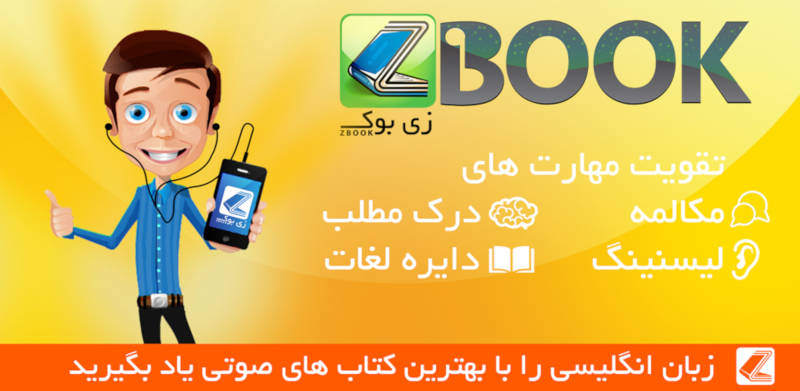 متن انگلیسی فصل
It was late in the afternoon when the boys sighted the outlaw's tracks once more, leading from the slope back down to the trail.
"Your hunch paid off, Frank!" Joe exclaimed. "These tracks look pretty fresh, tool"
Encouraged, the boys pressed forward with new energy. A mile farther on, the trail forked. One branch struck sharply upward. The other followed a more winding course along the curve of the mountainside.
To their left stretched a shallow box canyon.
Frank and Joe took the lower trail, since the prints showed that Big Al had gone that way. Gradually the path became little more than a rocky ledge, with frequent sharp turns and a sheer drop-off along the outer edge. The Hardys rode single file, with Joe in the lead.
Suddenly a pebble clattered down from a rock jutting out just above their heads. Frank shot a quick glance upward. "Look out, Joe!" he yelled.
A rope with a wide circling noose was snaking down toward his brother's head!
Frank's warning came an instant too late. The noose settled over Joe's shoulders and jerked tight, nearly yanking him from the saddle.
Frank spurred forward, white with terror. Someone hidden on the ledge above them was trying to drop Joe over the precipice! Frank managed to grab the taut rope just in time. Almost at the same instant, the unseen enemy let go of it. Joe would have gone over the brink, but Frank's quick jerk on the rope pulled his brother back from the edge, and Joe dropped heavily onto the trail. Unhurt, he struggled to his feet and began extricating himself from the noose. In moments he was free.
"There goes the rat!" Frank yelled as a figure burst from the ledge above and scrambled rapidly along the slope.
Big Al!
Instantly Joe was back in the saddle. The Hardys spurred forward in hot pursuit. The outlaw's course was roughly parallel to the trail. Suddenly Big Al checked his stride long enough to send a large rock rumbling down the slope.
"Hold it, Frank!" Joe warned.
Both boys yanked their horses to a rearing, whinnying halt in the nick of time! A split second later the rock crashed onto the trail just ahead, rolled to the edge, and went over.
The animals snorted with fear and stood trembling. Frank and Joe barely managed to spur them into motion again. Big Al was lost to view behind a clump of brush and jagged outcropping.
The trail ahead bent sharply around a projecting shoulder of the mountainside. Joe caught a quick glimpse of Big Al outlined against the sky as he rounded the slope. Then he disappeared.The boys slowed their mounts to negotiate the dangerous hairpin curve of the ledge. As they came around to the opposite side of the shoulder, Joe reined in and signaled Frank to halt. Ahead stood Big Al's riderless horse. The Hardys dismounted to scout the situation.
"Where has he gone?" Frank asked tensely.
"Search me," Joe replied, looking around.
Just past the outlaw's horse the trail petered out and the terrain sloped upward in a jumble of giant rocks.
Beyond them a huge boulder stood poised straight up like a pinnacle.
"He must be holed up among those rocks," Frank said. "Probably waiting for us!"
He had hardly finished speaking when Joe clutched his brother's arm and pointed. "Look! There he is!"
Big Al had suddenly appeared, clawing his way to the very top of the jutting boulder!
"He's trapped!" Frank cried out triumphantly. "Let's get him!"
CHAPTER XVI
Cliff Hideaway
"YOU'LL never take me alive!" screamed Big Al.
He had reached the top of the huge boulder and now stood waving his arms against the leaden sky. The outlaw was jumping around as though half-crazed.
"Try to get me!" he challenged.
As Frank and Joe sped into the jumble of rocks, they lost sight of their quarry momentarily. They could hear Big Al still yelling, then suddenly there was silence.
"Wonder what happened?" Joe panted. "Did-"
He was interrupted by a long-drawn-out scream which gradually trailed off. Then there was silence.
Dashing from the rocks, the boys came around a corner. Before them was the huge boulder.
"He's gone!" Joe panted.
"But where?"
There was no place for Big Al to have run except down the rocky trail on which the boys had been.
"He must have jumped over the edge!" Joe yelled. The Hardys ran to it. They could see most of the canyon floor below them. There was no sign of a body.
"He must have gone down!" Frank said, puzzled. "But where is he?"
The boys looked closely again in the waning light. There was no one in sight."I wonder-" Joe said slowly. "Even if Big Al did go over the side, he may have known a safe way to slide to the bottom, and there might be some hiding place-"
Frank agreed. "Big Al's pretty tricky. He could have figured out some way to escape."
As the light failed, the brothers strained their eyes to peer into the darkness, but could detect no niche, crevice, or cave in which to hide.
"Well," Frank murmured at last, "there isn't much we can do tonight. I sure hate to think Big Al is roaming around here loose."
Joe looked toward the sky. It was dark now and they were a long distance up Windy Peak. "What'll we do, Frank?" he asked.
"The only thing we can do," said his brother, "is spend the night here. Tomorrow we might manage to find some trace of Big Al. I want to know if he's dead or alive."
"I do, too!" Joe exclaimed.
"We'll have to make camp," Frank said, "but first we'd better do something about our horses."
"Yes, and Big Al's, too," Joe added, pointing toward the outlaw's fine roan that was still ground-hitched.
The boys gathered the three animals together, rode back to the fork, and secured the horses to rocks.
"These old fellows will provide us with a good warning system," Frank remarked.
"How?" his brother asked.
Frank explained his idea. "We'll leave them here and go part way back along the trail to make camp. If Al is alive he'll have to come past here, since all three trails meet at this spot. He'll want his roan, anyway.
The horses would be sure to whinny and waken us."
"Good scheme!" said Joe. "We'll camp at the Rock Motel!"
"Every comfort and all for free," Frank joked.
The boys ate, fed the horses, then carted their bedrolls and meager supplies to a sheltered spot and quickly spread out the blankets. Though the brothers were tired, sleep was slow in coming.
"I can't help wondering if Big Al is tricking us again," Frank said uneasily as he was finally drifting off.
He dreamed several times about the outlaw and tried to figure out why he and Joe had not seen Big Al's body in the gorge. Both boys slept fitfully through the night.
As the blackness of the sky began to lighten with the coming of dawn, they got up and ate a cold but nourishing breakfast of oranges, oatmeal cookies, and egg flakes. Refreshed, the boys walked toward the edge of the cliff over which Big Al had disappeared.
"We may be able to see something more in the daylight," Joe remarked.
Frank had been staring into the gray, lowering sky. "I doubt if there's anything to see," he observed.
"What do you mean?"
Frank scanned the sky once more. "I think we've been fooled again," he answered. "If there had been abody down in the gorge, there'd be carrion birds flying around."
"Of course," said Joe.
"I wondered about it last night, but thought maybe because it was so late there wouldn't be any birds at work. But some would be here this morning, if there was anything to attract them."
"Let's look over the edge again," Joe suggested.
The brothers dropped to their stomachs and crept as close as they could to the rim. By leaning well over it, they could look almost to the base of the cliff.
"See anything, Joe?"
"Not a thing."
Suddenly, from far below, came the rattle of small pebbles. A great black raven flew out of the precipice.
"There must be a nest in the cliff!" Joe cried out.
The boys edged forward over the rough stones. They held on as tightly as possible before leaning over to locate the nest.
"There it is!" exclaimed Frank.
Below them in a recess that nature had torn in the cliffside was the bird's nest and alongside it enough room to give a man shelter.
"That was Big Al's hiding place!" Frank said grimly. "He swung down there to the left and probably got away during the night."
Frank and Joe crawled back from the cliff's edge until they could stand up in safety.
"He fooled us all right," said Frank. "I wonder how long it was before he left here."
"Maybe," Joe suggested, "it depended on the horses. I'll bet he waited until just before dawn and then stole them!"
Frank was angry. "Of course. His horse would know him, and since the three animals have been together and gotten to be friends, none of them would whinny an alarm. I should have realized that."
The boys dashed for the fork. Their guess had been right! The horses were gone! And taken up the steeper branch!
"Al did trick us!" Frank chided himself.
"Now he's really got us in a spot," murmured his brother. "Do we head for home or trail him?"
"Trail him," Frank decided promptly. "We'll have to walk, of course."
"Can we make it up there?" Joe sounded worried.
"I don't know, but we'll have to try."
The brothers huddled in the shelter of a rock to discuss the situation. What lay ahead? They realized itmight be a long and treacherous climb -perhaps another night without hot food and proper shelter. They noticed it was growing colder and that was a bad sign too. It was not only going to be uncomfortable for the Hardy boys, but they could easily freeze to death!
"Come on, Joe!" Frank said resolutely as he started up the steep trail. "We're not going to let Big Al get away!"
Joe joined his brother and together they started the climb along this part of Ambush Trail. The turns were abrupt and the wind whistled sharply. Once Joe had to snatch Frank back when the wind nearly blew him over the edge.
For hours the boys toiled along the trail, following the string of horseshoe prints. During the afternoon, the marks made an abrupt turn that opened onto a plateau. It was almost completely surrounded by jagged outcroppings of rocks. The boys ducked down out of the strong wind which had swept the area almost clean of snow.
Suddenly their eyes bulged as they spotted a small cabin that lay nestled in the center of the little plateau!
From its chimney came a thin wisp of smoke.
"Somebody's here!" said Joe excitedly, and instinctively began to run.
"Wait!" Frank warned. "It might be Big Al. We'd better approach cautiously. Say, Joe- look!"
On a ridge beyond the cabin was a single weather-beaten pine tree.
"The lone pine!" Joe exclaimed.
"Yes," said Frank, "and if it is, that building might be Mike Onslow's cabin-now occupied by Big All"
CHAPTER XVII
The Secret Listener
As THE boys paused uncertainly, pondering their next move, the cabin door opened. A tall, white-haired man strode out and waved to them.
"Hi there!" he called. "Looking for shelter?"
The boys gasped as they recognized him.
"It's Mr. Dodge!" Joe exclaimed.
"Can we trust him?" Frank muttered. "If he is in cahoots with the gang, Big Al may be in there, waiting to jump us."
Joe shot his brother a quick glance. "If we run for it, they may come after us shooting!"
"Guess we'll have to play this by ear," Frank said in a low voice. "Better pretend we don't suspect anything-but be ready to act fast if we spot a trap."The Hardys walked toward the cabin.
"What are you doing up here, Mr. Dodge?" Joe asked when they drew closer.
A bewildered look came over the man's face. "Dodge?" he repeated. "My name is Dawson- Bart Dawson. I worked a claim up here with Mike Onslow and the Coulson brothers."
The boys stopped short in astonishment.
"That's right," Dodge went on. His manner seemed strange. "I- I'd better explain," he added. "Come on inside and I'll tell you the whole story. Maybe you boys can help me."
Frank and Joe looked at each other. Both had a hunch as to what Dodge was about to tell them.
"Okay, let's go," Frank murmured to Joe.
The brothers entered and Dodge closed the door. The cabin had a "lived-in" appearance. There were cans of food and other supplies on the shelves, and a pile of firewood beside the potbelly stove.
"Sit down, boys."
Frank and Joe found chairs, but Dodge remained standing. He sighed and ran his fingers through his thick shock of white hair, as if he scarcely knew how to begin. He had a livid, swollen bruise on his right temple.
"Can you lads imagine what it's like to wake up suddenly and not know where you are or how you got there?" the big man said at last. "To have a complete blank in your memory?"
"A blank twenty-five years long?" Joe put in.
Dodge looked startled. "I don't know how you guessed it, son, but you must be just about right.
Last time I recall, I was a young man with red hair and a beard. Also I was very skinny. But now when I see myself"-he gestured toward a small cracked mirror-"my hair's white, I'm years older, and I'm much heavier."
"Do you recognize us?" Frank queried.
The man shook his head. "No-and I've been wondering why you called me Dodge."
"Because you've been going under the name of Bob Dodge," Frank replied.
"Same initials-B.D.-but a different identity," Joe added.
After introducing himself and his brother, Frank went on, "You spoke about waking up suddenly.
Where?"
"In some woods near a cabin," the man answered. "Felt as if I'd hit my head-or been hit -and there was a big swelling on my temple. Do you fellows know what happened?"
"You were conked with a flashlight," Joe told him.
Frank leaned forward and asked, "Can't you remember anything about a fight inside a cabin?"
Bart Dawson frowned in deep thought. Finally he shook his head. "No. I tried to figure how I'd got to the woods, but nothing came back to me.""What did you do next?" Frank said.
"Well, I staggered out of the woods. It was dark, but I was close to someone's cabin. I knocked on the door, but-no answer."
"Is that any reason to steal two horses?" Joe asked accusingly.
Dawson flushed. "You seem to know all my actions. I guess it was pretty highhanded, helping myself like that. But believe me, I intended to bring them back."
"Just why did you take them?" Frank asked. "If you were confused, you could have gone into town for help."
"I guess so," Dawson admitted. "But the main street was dark and no one seemed to be stirring. Besides, I-well, I'd have felt pretty foolish waking people up and confessing I was mixed up.
"All I knew," the man went on, "was that my name was Bart Dawson and I had to find my partners fast.
It seemed terribly urgent for me to get back up here to our cabin on Windy Peak. There were two horses in the stable, so I helped myself to 'em and hit the trail. I took the pack horse," he added, "because it was carrying blankets and a few supplies which I figured I might need in case I got lost and had to camp in the open."
"When did you arrive here?" Frank asked.
"Yesterday afternoon. The place was empty, but there was some food."
Frank and Joe concluded this was the gang's hideout.
"When I saw myself in the mirror," Dawson went on, "I realized how many years must have gone by." His voice broke. He slumped down on a bunk and put his head in his hands. "If you boys can fill me in at all,"
he said, "I'd sure appreciate it."
Frank and Joe explained to Dawson that under the name Dodge, he had been operating a successful armored-car business in Helena for ten years. Where he had been before that, they did not know. The boys also told him how he had engaged their father, Fenton Hardy, to run down a gang of robbers and how his sons had been brought into the case. Frank ended by telling Dawson about his fight with Burke at Hank Shale's cabin, and how a trap had been baited for Burke later, which resulted in the capture of Slim and Jake.
The white-haired man on the bunk shook his head hopelessly. "Thanks for telling me this, boys. But I still can't remember a thing about my life as Bob Dodge."
"What's the last thing you do remember?" Joe pressed him.
Slowly Dawson began to relate how he and his partners had been besieged in this very cabin by Black Pepper's gang.
"We heard about that from Mike Onslow," Frank put in. "He's a trapper now, back East. The two Coulson brothers are dead."
Dawson swallowed hard. "I'm sorry to hear that." After a moment he continued, "Anyhow, I remember taking off in the plane and heading north. But after three or four minutes the engine failed-and the ship crashed.""You couldn't have gone far in three or four minutes," Joe said thoughtfully.
"No, that's right," Dawson agreed, frowning. "I think I came down in the big valley beyond Lone Tree Ridge."
"Then what?" Frank asked.
Dawson got up from the bunk and paced back and forth. "The plane hit hard and cartwheeled over into a sort of little gully somewhere along the valley floor. I must have blacked out for a while. When I came to, I had a terrible pain in my head."
"You walked away from the wreck?" asked Joe.
"Yes. I was worried about Black Pepper getting the gold and the fact that Mike Onslow and the Coulson boys had entrusted it to me. Don't know how I managed, weak as I was, but somehow I got the sacks of gold out of the plane."
"What did you intend to do?" Frank inquired.
Dawson rubbed his head painfully. "I've been concentrating on that ever since I arrived at the cabin," he replied. "I recall knowing I couldn't lug the gold very far, and that I wanted to hide it in a safe place.
Some landmark in the valley must have reminded me of an old abandoned mine called the Lone Tree diggings."
"Is that where you took the gold?" Joe asked.
"It must have been," Dawson said. "Anyhow, I remember finding a tunnel opening-and at the end of the tunnel a big excavation with bluish dirt walls. That's where I hid the gold."
"Can you remember anything more?" Frank urged.
"Not much/Guess I tried to reach help. But it was bitter cold and snowing and I must have lost my way.
Seems as if I wandered for a long time- plodding along blindly, falling, getting up, and staggering on.
After that, everything's a blank."
"The crash and the terrible hardships you went through must have brought on amnesia," Joe said.
"And the blow Burke gave you that night triggered your mind into recalling the past," Frank added.
"Incidentally," Joe put in, "we're pretty sure that Black Pepper and the gang leader Big Al are the same man."
Dawson frowned again. "You said I was running a business up in Helena," he murmured. "In that case, why was I hanging around Lucky Lode? Your father was handling the detective work."
"We wondered about that ourselves," Frank admitted. "In fact, it made us suspect that you might be in with the gang. But maybe you were trying to dig up your past. I have a hunch this territory around Lucky Lode could have rung a bell in your mind."
Suddenly all three were startled by the whinny of a horse. Frank and Joe leaped from their chairs and dashed outside, followed by Dawson. A man on horseback had just emerged from a clump of rocks and brush. He was headed toward the ridge.
"That's Big Al!" Joe cried.A thought flashed into Frank's mind. Around the windward sides of the cabin lay an area of drift snow.
Frank ran toward it. As he had feared, fresh tracks were visible leading toward and away from the lean-to shed at the back.
"He was here!" Frank called angrily. As the others joined him, he pointed to the prints in the snow. "I'll bet Big Al was hiding in the shed! He must have heard everything!"
The Hardys and Dawson hurried into the shed. Joe's saddle horse and Daisy, the pack mare-the animals Dawson had taken from Hank's cabin- were peacefully munching hay at the feedbox. Dawson was mystified, but Frank and Joe quickly reconstructed what must have happened.
"The gang's been using this cabin as their hideout," Joe said. "Big Al must have reached here just before we did. When he saw the smoke, Big Al figured he'd better scout the situation."
"Right," Frank agreed. "He circled around the cabin toward that clump of brush, left the horses there, and sneaked up from the rear."
"I'll bet he was in the lean-to when we arrived," Joe added. "That means he heard everything through the wall-including what Mr. Dodge- Dawson-told us about the place where he hid the gold!"
"And now Big Al's on his way to find it!" Frank exclaimed.
The Hardys ran toward the clump of rocks and brush. Among them, well out of sight of the cabin, were the two horses Big Al had stolen from the boys. The outlaw had abandoned the extra animals when he galloped off.
"We'll go after him!" Frank decided.
The boys rode the horses back to the cabin. Dawson was eager to accompany them in pursuit of the gang leader, but the Hardys thought it more important that he return to Lucky Lode immediately and tell their father the turn of events.
"Dad and Hank and the sheriff will be worried sick about us by this time," Frank said. "Besides, Mr.
Dawson, that knock on the head may cause some aftereffects-you should see a doctor."
After some persuasion, Dawson agreed, although the leaden sky foreboded bad weather.
Frank and Joe quickly collected some supplies from among the provisions in the cabin. In doing so, they discovered a powerful flashlight with a blue lens-evidently the signal light beamed from the cemetery-and a complete list of the gang members, with jotted notes on how to contact them, including Hopkins' group in Chicago.
"This should give the police all they need to smash the gang for good!" Joe exclaimed, handing the papers to Dawson.
Snow was falling as the boys mounted their horses. Dawson was ready to hit the trail for Lucky Lode with the other horses. After a final farewell Frank and Joe galloped off.
The snow was gradually obliterating Big Al's tracks. By the time the Hardys had topped the ridge and were riding down into the valley below, the outlaw's trail had disappeared.
"A tough break," Frank murmured, "but at least we know the general direction he's taking."
An hour later they reached level ground. The sky was darkening now under a heavy overcast and windwas roaring down the valley at gale force. The brothers hunched low in the saddle as driving gusts of snow stung then faces.
Frank took the lead while the boys threaded their way among boulders and brush that studded the valley floor. Here and there drifts were accumulating and the horses' legs sank deep into the snow at every step.
Soon the snow was swirling so thickly that Frank could see only a few yards ahead. Had they made a mistake, he wondered, in pressing ahead through the storm?
"Looks as though we're in for a real blizzard, Joe!" he yelled. "We'd better find shelter!"
Hearing no answer, Frank swung around in the saddle-then gasped. Joe was nowhere in sight!
"Joe!" Frank screamed against the wind. "Joe! Where are you?"
There was no reply.
CHAPTER XVIII
North from Lone Tree
FOR a moment Frank was panic-stricken. He shouted Joe's name, but the howling wind drowned his voice.
Snugging his chin inside his turned-up coat collar, Frank slouched in his saddle and waited. Minutes dragged by. Again and again he called his brother's name, but no answering cry reached his ears.
Darkness was closing in rapidly now, and Frank was half numbed from the icy blast of the storm. His heart sank with every passing moment.
"It's hopeless," Frank decided at last. "If I sit here much longer, I'll freeze. I must get out of the driving wind and snow." Frank urged his horse in the general direction of the mountainside.
Presently through the swirling snow, a shapeless, rocky mass loomed in front of him. Frank guided his horse along the base of the rock, and after several minutes of plodding, found a spot that was partially sheltered by overhang. He dismounted and drew his horse in out of the blizzard.
Frank clicked on his flashlight and shone it about the area. Fringing the rock face were brownish clumps of brush-dry and brittle beneath their coating of snow.
"These will do for a fire," Frank thought. "And it might signal Joe!"
He broke off enough of the brush to make a small pile and took out his waterproof case of matches. He struck one, then a second. Both blew out, but the third one caught. Cupping the flame in his hand, Frank held it against one of the broken twigs. In a moment the dry wood began to smolder. Bit by bit, Frank nursed the ember into a fire and soon had a roaring blaze going.
"It won't last long, though," he reflected as he warmed his face and hands.
By now the circle of firelight was strong enough to reveal a fallen tree several yards away. Frank managed to break off some branches and brought them back to augment his supply of firewood."If only Joe were here!" he thought.
Shivering, Frank walked out into the darkness. "Joe!" he shouted, his voice straining. Then again, "Joe! . . ."
Frank listened intently. Suddenly his heart leaped. He had heard a cry!
Frank began yelling frantically. Several moments later a horse and rider took shape out of the snowy darkness. Frank rushed to meet them and guided Joe's frost-rimed mount back toward the welcome glow of the firelight.
Joe himself was white from head to foot. He climbed wearily out of the saddle, shook himself off, and hunkered close to the flames while Frank attended to his horse.
"Whew!" Joe gave a long sigh of relief as the warmth of the blaze restored his numbed circulation. "Good thing you built this fire, Frank. I was about ready to give up."
"I was hoping you might spot the light," Frank said. "How did we get separated?"
"My carelessness," Joe confessed. "I was looking around for signs of Big Al and sort of trusting my horse to follow yours. First thing I knew, you were nowhere in sight."
The boys blanketed and fed their horses, then opened a can of beans and had a warm supper.
"Wonder if Big Al's lost in the storm, too?" Joe mused drowsily.
"Probably," Frank replied. "If he's smart, he'll find some kind of shelter."
"He may already have found the mine tunnel where Dawson's gold is hidden," Joe pointed out.
"Let's hope not!"
There was a long silence as the two brothers crouched close to the fire, listening to the roar of the storm.
Gradually their heads drooped. It was an uneasy, uncomfortable night. Frank and Joe managed to sleep, off and on, but as the fire died down one or the other would get up and forage for more wood.
With the first clear light of dawn, the brothers were awake and preparing to hit the trail. The snow had stopped sometime during the early morning. Now the whole valley lay covered in a ghostly blanket of white.
"What's our next move?" Joe asked as the boys ate breakfast
"I think our best bet is to look for the lost plane," Frank suggested. "The mine tunnel can't be too far from there."
Joe shook his head pessimistically. "Don't forget, Big Al's gang has been looking for it for a long time with no luck."
"But they had nothing to go on," Frank argued. "Of course Dawson's plane fell into a gully-so it might not be too easy to spot."
"That's true," Joe said thoughtfully. "Let's see if we can get some idea of where it came down. According to Dawson, he headed north and was in the air only three or four minutes!"
The Hardys made a rough calculation, based on the probable speed of a single-engine plane of oldvintage. Then, using their compass and taking a bearing on the lone sentinel pine atop the ridge, they started off toward the area where they estimated the crash might have occurred.
The horses could move only at a slow plod.
Their forelegs sank knee-deep into the snow at every step. Frank and Joe-their breaths steaming in the subzero atmosphere-were forced to control their impatience.
The search continued for several hours. By late morning, both boys were discouraged. Joe, who was in the lead, reined in his horse.
"Seems pretty hopeless, if you ask me," he said, swinging around in his saddle. "Maybe we should-"
Joe broke off with a gasp. As he turned, his eyes had suddenly detected something protuding from the snow in the distance.
"Frank!" Joe pointed off through the clear, cold air.
Frank's eyes widened as he too saw the object. "You're right! Let's go check!"
Turning their horses, the boys rode toward the spot. Even before they reached it, they could make out the skeletal wing tip of a plane sticking up from a snow-choked gully.
"That's the wreck, all right!" Frank exclaimed jubilantly. "No wonder Big Al and his gang never saw it!
Those trees along the edge of the gully would screen it from the ridge!"
The boys halted to discuss the next step in their search.
"The mine tunnel must be somewhere in the mountainside," Frank reasoned. "And it must be on this side of the valley. The other side's miles away-Dawson couldn't have carried the gold that far."
"Which still gives us a lot of ground to cover," Joe said.
The two boys rode toward the edge of the valley where the ground began to slope steeply upward.
"Dawson probably wasn't in shape to climb very far after the crash," Frank said. "So let's concentrate along the lower slopes."
The boys decided to turn left and skirt the mountainside for at least two miles. If their efforts proved fruitless, they would then retrace their steps and try the other direction.
Deep drifts and tangled underbrush made the going difficult. Several times the Hardys were disappointed.
What looked like a hole in the mountainside proved to be only the shadow of trees or some rocky outcropping.
But suddenly Frank gave a cry of excitement and pointed. "There's an opening for sure, Joe."
The dark recess was only partly screened by a clump of underbrush. The two boys dismounted, ground-hitched their horses, and scrambled up the slope. They pulled aside the snow-laden brush and Frank shone his flashlight into the hole.
As the yellow beam stabbed through the darkness, Joe murmured, "This looks more like an ordinary cave than a mine tunnel."
"But there is a tunnel back there," Frank replied.In the rear wall of the cavern, about fifty feet or more from the entrance, they could make out another hole which evidently led deep into the mountainside.
"Okay, let's take a look," Joe urged.
The boys entered the cave cautiously and walked toward the inner passage. Frank stopped as he heard a faint rustling noise to their left.
"Hold it, Joe."
His brother turned quickly. A pair of glowing eyes glinted at them from the darkness.
Frank's flashlight revealed an enormous gray wolf! Standing stiffly, the animal glared at the intruders, baring its teeth in a low growl.
Other noises reached the boys' ears. Frank swung his flashlight around and a dozen pairs of wolves' eyes shone in the glow like burning coals.
"Good grief!" Frank's voice was a hoarse whisper. "We've walked straight into a den of wolves!"
CHAPTER XIX
Wolf Prey
FOR a moment the Hardys were paralyzed with fright.
Joe swallowed hard and whispered, "Can we make a break for freedom?"
"We can try."
At the first step, however, the huge timber wolf nearest them gave a savage snarl. The fur on its back bristled stiffly.
Frank muttered, "One false move and that lobo will go for us. This pack acts hungry."
There was a patter of feet in the darkness. The glowing eyes from the dim recesses circled closer. The wolves were gathering around the boys, cutting off escape through the cave entrance!
Frank could feel drops of cold perspiration trickling down his skin. "Snap on your flashlight, too, Joe.
That may help hold them back."
Joe played the beam slowly back and forth, while Frank used his.
The wolves slunk restlessly to and fro. Their lolling tongues gave them a wickedly grinning appearance, but they were wary of the lights. Now and then, as a gaunt gray form was caught in the full radiance of a beam, the animal would leap back into the shadows.
It was clear that the flashlights could not hold the beasts at bay for long. As the wolves paced back and forth, the circle was being drawn gradually tighter."Watch it!" Joe exclaimed suddenly.
The leader of the pack was advancing straight toward Frank, who stabbed his light full into the wolf's greenish eyes. The brute shrank back, its ears laid flat to its head. A vicious growl issued from its throat.
Instinctively the Hardys moved a step backward. The pack seemed to sense the boys' fear and pressed its advantage, forcing the Hardys to retreat still farther.
"Into the tunnel!" Frank told his brother.
"It may be a blind alley," Joe warned.
"We'll have to risk it-there's no other way out."
Inch by inch, the boys backed toward the tunnel opening.
"It's not wide enough for both of us," Joe said tensely, flashing his light quickly behind them.
"Then you go first," Frank ordered.
They were only a few yards from the tunnel now. Joe began working his way into position behind his brother. The wolves edged closer still, growing bolder, as if they sensed that their victims were trying to escape.
Suddenly the leader gave a vicious snarl and shortened his distance from the boys with a quick leap forward. Again Frank focused his flashlight squarely into the huge beast's eyes-but this time the wolf refused to shrink back. Frank's heart hammered as he saw the bared fangs and slavering jaws. Any instant it would leap in for the kill!
"Quick! A rock!" Frank gasped.
Joe looked around desperately and snatched up a heavy, jagged stone. He hurled it with all his might at the wolf. The rock hit the beast squarely in the head and the wolf collapsed, with blood oozing from the wound.
A chorus of low growls rose from the pack. The wolves seemed cowed by their leader's downfall, but their nostrils had caught the scent of blood.
"Run for it!" Frank yelled.
Joe turned and plunged into the narrow passageway. Frank followed but more slowly, keeping his light aimed back at the wolves. The pack was gathering around its downed leader, sniffing and growling at the carcass.
Suddenly Frank heard a cry from Joe. It faded abruptly somewhere in the distance.
"Joe! Are you all right?" Frank glanced around hastily but saw only darkness.
A loud snarl drew his attention back toward the main cave. Glowing eyes were peering into the passage as if the wolves were nerving themselves for a renewed attack. Frank backed away fast, hoping to keep them dazzled with the flashlight beam.
Suddenly the ground seemed to end. His foot encountered only empty space!
The next instant Frank was plunging downward through a narrow hole. Instinctively he doubled up and amoment later landed hard amid dirt and rubble.
Frank was breathless from the jolting shock. Luckily he was still clutching the flashlight. He rolled quickly to his feet and played the beam around. A surge of relief swept over him.
Joe was lying on the ground only a few feet away. He, too, had fallen through the hole, but apparently had retained enough presence of mind to roll clear before Frank fell on him.
"Whew!" Joe was struggling for breath. "Had the wind knocked out of me!" As Frank helped him to his feet, he asked, "What about those wolves?"
"Guess they won't bother us down here," Frank replied. He shone his flashlight up the hole, which seemed to be a natural chimney in the rock, but he could see nothing.
Meanwhile, Joe was examining the area into which they had fallen. This too appeared to be a passageway, but larger than the one they had ducked into while escaping from the wolves. "Frank-look!"
Joe exclaimed. "What's the matter?"
"Timbering!" Joe's beam picked out a few moldy uprights and crossbeams, still in position at intervals along the passage despite years of disuse. "This place is a mine tunnel!"
"You're right!" Frank's voice quivered with excitement. "This must be the tunnel of the Lone Tree diggings that Dawson told us about!"
"Feels like cold air coming from over there," Joe said, glancing toward his right. A curve of the tunnel prevented them from seeing more than ten yards in that direction, but Joe reasoned, "The entrance must be at that end."
Frank agreed and added, "So the chamber with the bluish dirt walls would be the other way. Come on.
Let's find out!"
Shining their flashlights ahead, the Hardys plodded on. The tunnel was wide enough for them to proceed side by side, but at times they had to duck their heads to avoid bumping them on a crossbeam or a low-hanging clump of rock. Presently the boys' excitement grew as they noticed blue-gray streaks appearing in the earth of the tunnel walls.
"There it is!" Frank cried suddenly.
Far ahead, dimly revealed by the glow of their flashlights, the tunnel opened out into a wider cavern. The boys sprinted forward eagerly. As they burst into the underground chamber, Joe gave a low shout of triumph.
The walls of the cavern were veined with bluish clay!
"This is the place, all right!" Joe exclaimed.
The Hardys excitedly shone their flashlights around the chamber. Several rusty picks and shovels lay scattered about, abandoned by the miners who had worked there many, many years before. The floor of the cavern was hard-packed, but in a few moments Frank and Joe discovered a heap of earth which looked as though at some time it had been dug up, then replaced.
"Grab a shovel, Joe!" Frank said. "Ill bet this is where Dawson buried the gold! Let's see if it's still here!"
Both boys set to work. Though the spot was not rocky, the digging was difficult. Frank exchanged hisshovel for a pick and began loosening the earth. Then he switched to a shovel again and helped Joe scoop out the dislodged dirt and gravel. After several minutes the Hardys were streaming with perspiration from the exhausting job.
"Boy! No wonder miners use dynamite!" Joe took off his heavy jacket. Frank, too, removed his and the boys returned to the digging. Their flashlights had been propped nearby to illuminate the spot.
Suddenly a yellowish-brown patch showed beneath the dirt. The boys frantically scraped and shoveled away the earth in a frenzy of anticipation.
A moment later they could make out four bulging leather pokes buried in the hole. As Frank beamed his flashlight into it, Joe tipped up a bag. Suddenly one side of the rotting leather burst open and gleaming yellow coins poured from it! The other bags held nuggets.
"Dawson's and Onslow's gold!" Frank cried out.
The boys dropped to their knees, tense with excitement.
"Wow! Imagine how Mike Onslow will feel when he gets the news!" Joe exclaimed.
"He never will!" said a harsh voice directly behind the Hardys.
Frank swung the flashlight around. Not ten feet away stood a glowering man.
"Big Al!"Joe gasped.
"That's right." The gang leader gave an ugly laugh. "Thanks for finding the gold, kids. Too bad you'll never live to enjoy it!"
CHAPTER XX
Windy Peak Prisoner
"WHAT do you intend to do?" Frank demanded.
"What do you think?" Big Al rasped. "I'm going to get rid of you brats for keeps."
"You've tried before," Joe said defiantly.
"I sure have." Big Al's face was hard. "Since your pa's a big detective, I tried to fix you so it would look like an accident. Then I made out like I'd gone over the cliff and got killed. But you punks were still camping there next morning-so I swiped your horses, figuring you'd wind up starved or frozen, and nothing could be pinned on me. That didn't work either."
Frank regarded the outlaw coolly. "So?"
"So now, I've got the gold and that's all that matters. You kids'll never leave here alive." The outlaw's hand went to the holster he was wearing.
"Click off your light, Joe!" Frank said in a whisper, snapping off his own.As Big Al snaked out his gun, the cavern was plunged into darkness. Frank and Joe dived clear of his line of fire and clawed for their shovels.
The outlaw's gun thundered as both boys hurled their shovels toward the spurt of flame. There was a thud and a cry of pain. At least one of the shovels had found its target!
The boys closed in on Big Al. Frank found the outlaw's gun arm and levered it backward with both hands. Joe was busy on the other side.
Big Al fought like a madman, but Frank and Joe hung on. The outlaw screeched in pain as Frank applied bone-cracking pressure to his wrist, and a moment later the gun dropped from Big Al's numbed fingers.
Frank heard it fall and for an instant slackened pressure as he kicked the revolver out of reach.
The momentary diversion gave Big Al the chance he needed. Digging his fingers into Joe's throat, he hurled the boy hard against the rocky wall. Joe sank to the ground, stunned.
"Now I'll take care of you, kid!" Big Al snarled at Frank.
The huge outlaw was more than a match for Frank alone. Frank fought desperately to maintain his hold, but Big Al grabbed his shoulder, jerked him loose, and drove a punch to Frank's face. Frank staggered back, tripped over a rock, and fell heavily to the ground.
"Don't try anything more or I'll beat your brains out!" Big Al warned as he groped for his lost gun.
Meanwhile, Joe had recovered from the pounding Big Al had given him, and was feeling around stealthily for one of the shovels. His fingers closed around a wooden handle just as Big Al spoke. Seizing the implement, Joe sprang to his feet and swung hard in the direction of Big Al's voice.
There was a thudding impact, a gasp, and the sound of a body hitting the ground.
"I got him, Frank!" Joe exclaimed. "Are you all right?"
"Sure-just woozy." Frank pulled himself together and began searching for a flashlight. A moment later he found one and switched it on. Big Al lay stretched on the floor of the cavern, unconscious.
"Good work, Joe! I thought we were goners," Frank confessed, still panting from the struggle. "Let's tie him up before he comes to."
The boys took off their belts and strapped the gang leader's wrists and ankles tightly. Then, with Frank taking his shoulders and Joe his legs, they managed to lug their prisoner through the mine tunnel. The outlaw's roan horse was standing outside, hitched to a rock.
"Stay here and guard him," Frank said to his brother as they dumped their prisoner across the horse's back. "I'll go and get the gold."
Making two trips, Frank hauled out the four bags. Then he stood watch over the unconscious outlaw while Joe went to retrieve their horses.
Joe soon sighted the two animals wandering through the snow along the foot of the mountainside.
Evidently the scent of the wolves, or their snarling, had frightened the horses away from the cave.
Joe quickly rounded up their mounts and brought them back to the mouth of the mine tunnel. Big Al had not yet recovered consciousness and Frank was tying him fast to the roan.
"I found some rope in his saddlebag," Frank explained.The boys loaded the gold into their saddlebags, then Joe attached the lead rope of Big Al's horse to the saddle of his own mount.
The outlaw was showing signs of reviving. Joe rubbed snow in his face to bring him around faster. As the man's eyes opened, he roared with rage and struggled violently against his bonds. But he soon realized he was helpless.
Big Al's face took on a sullen scowl. "I hope that gold brings you punks and Dawson and Onslow the same kind of bad luck it brought me!" he muttered viciously. "That gold should've been mine twenty-five years ago!"
"You mean when you were Black Pepper, and you and your gang tried to snatch it from those four miners?" Joe asked.
"You know that too, eh?" The outlaw glared at the Hardys. "All right, it's true. I was Black Pepper, and I'd have had the gold if that skunk Dawson hadn't cheated me out of it!"
"Cheated you?" Frank retorted sarcastically.
"Because I'd put sand and gravel in the gas tank of his plane. But he managed to take off, and after he crashed a bad storm came up-so we couldn't even find the wreck."
Big Al went on bitterly, "Other jobs came up after that, and I was dodging lawmen. But I never forgot there was a fortune in gold somewhere in these mountains. When my men and I came up here to lie low after that payroll robbery, I figured this was my chance. I'd have had the whole loot if it hadn't been for you!"
"Aren't you forgetting something?" Frank asked. "You'd never have found where Dawson hid the gold if you hadn't overheard us talking at the cabin."
Big Al laughed harshly. "Sure. Even before you two showed up, I was hidin' in the horse shed attached to the cabin and was tryin' to find out what was goin' on. But once I wised up to the fact that Dodge was really Dawson, I'd have choked the truth out of him!"
"Just out of curiosity," Joe said, "how did you find the mine today? For that matter, how did you survive the storm?"
"I'm used to this country, kid-found a snug place to hole up for the night,"Big Al said boastfully. "This morning I spied your tracks leadin' to that wolf cave. But I spotted the pack before I went barging in. So I searched around and found the real mine tunnel. After that, all I had to do was keep strikin' matches till I saw where the tunnel ended."
"Come on, Joe. We've spent enough time talking," said Frank. "Let's get started!"
The boys knew the trip back to Lucky Lode would be treacherous, especially with a heavy load of gold and the task of keeping a close eye on Big Al. They quickly mounted and started off. Just as the trio emerged from the valley, the Hardys shouted joyfully. They had sighted Hank Shale and Sheriff Kenner topping Lone Tree Ridge!
"Boys! Are you all right?" Hank yelled as he and the sheriff spurred forward to meet them.
Frank and Joe told their story and turned Big Al over to the sheriff. Hank had listened with growing astonishment and admiration."You sure are wonders," he said to Frank and Joe. "We were afraid you'd be frozen stiff by now. And here you're bringin' back Big Al and the gold! And you solved the mystery o' Bart Dawson!"
"Your pa should be mighty proud of you lads!" Sheriff Kenner added.
The boys grinned and Frank said, "I'm glad we could help out." Then he asked the men, "How did you get here?"
The sheriff explained that after handcuffing Slim and Jake, he and Hank had tried to follow the boys and the fleeing gang leader. But in the darkness, with the other two outlaws on their hands, the chase had proved impossible.
"So we took 'em back to Lucky Lode," said Kenner. "We arrested Burke. He made a full confession about being Slip Gun-the gang's spy in town-and pushing the boulder into Hank's cabin. Later that day we started back to search for you. We looked everywhere and had just given up hope when we ran into Dodge-or Dawson, rather-on his way back and heard part of the story."
"How's Dad?" Frank asked anxiously.
"Doin' fine. Fact is, the doc says he can take the tape off'n his ribs in another day or so," Hank replied.
"We practically had to tie him down to keep him from comin' along."
Late that night the lights of Lucky Lode were sighted and by midnight the party rode into town.
Frank and Joe and their father held a warm reunion at Ben Tinker's cabin.
Dawson was also on hand as the boys told their story of finding the gold and capturing Big Al.
"I can't get over it," said Ben Tinker. He chuckled. "Regardin' you, Dawson, bein' Dodge and you not knowin' it. No wonder you didn't recognize me when I saw you one time up in Helena." Ben cackled with satisfaction. "Reckon now folks'll believe I ain't given to imaginin' things!"
Frank and Joe, glad the case was solved, wondered what kind of adventure would come their way next.
They were soon to find out when confronted by The Shore Road Mystery.
Mr. Hardy looked proudly at his sons, then said, "Incidentally, boys, I had a call from Chicago after you left, saying the police had traced that phony taxi driver. Also, those friends of Big Al's, Hop-kins and his hoods, were rounded up, thanks to your phone tip. They all just made full confessions. By the way, Hopkins never had a chance to send Onslow's map to Al. The gang was going to pull a bank holdup that afternoon, but your escape ruined their plans."
"Speaking of plans, I wonder what Mike Onslow's will be when he learns he's rich," Frank mused.
Joe chuckled. "Let's phone him first thing in the morning and find out. And I'd give a mint to see Aunt Gertrude's face when she hears about the gold!
مشارکت کنندگان در این صفحه
تا کنون فردی در بازسازی این صفحه مشارکت نداشته است.
🖊 شما نیز می‌توانید برای مشارکت در ترجمه‌ی این صفحه یا اصلاح متن انگلیسی، به این لینک مراجعه بفرمایید.