سرفصل های مهم
بخش 04
توضیح مختصر
زمان مطالعه

57 دقیقه

سطح

خیلی سخت
دانلود اپلیکیشن «زیبوک»
این فصل را می‌توانید به بهترین شکل و با امکانات عالی در اپلیکیشن «زیبوک» بخوانید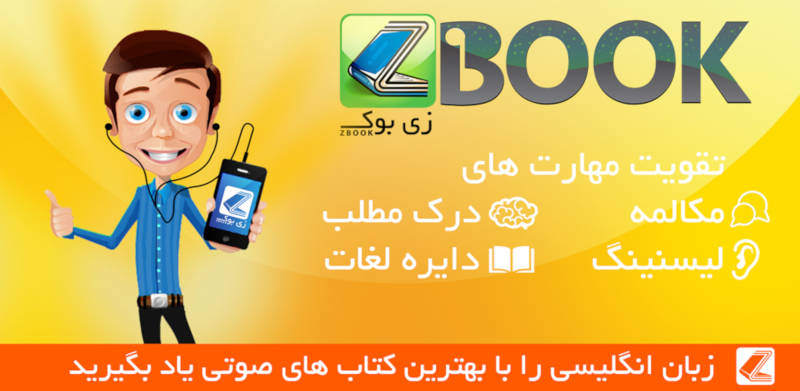 متن انگلیسی فصل
CHAPTER XVI
A Surprise
THE rooms in the new tower had been furnished when it was built. But only on rare occasions when the Applegates had visitors were the rooms occupied, the owner stated.
In the first one Frank, Joe, and Mr. Applegate found nothing, although they looked carefully in closets, bureaus, highboys, and under the large pieces of furniture. They even turned up mattresses and rugs. When they were satisfied that the loot had not been hidden there, they ascended the stairs to the room above. Again their investigation proved fruitless.
Hurd Applegate, being a quick-tempered man, fell back into his old mood.
The boys' story had convinced him, but when they had searched the rooms in the tower without success, he showed his disgust.
"It's a hoax!" he snorted. "Adelia was right. I've been made a fool of! And all because of Robinson!"
"I can't understand it!" Joe burst out. "Jackley said he hid the stuff in the tower."
"If that fellow did hide the jewels and bonds in one of the towers," Applegate surmised, "someone else must have come in and taken them-maybe someone working with him. Or else Robinson found the loot right after the robbery and kept it for himself."
"I'm sure Mr. Robinson wouldn't do that," Joe objected."Then where did he get the nine hundred dollars? Explain that. Robinson won't!"
On the way back to the main part of the mansion, Hurd Applegate elaborated on his theory. The fact that the loot had not been found seemed to convince him all over again that Robinson was involved in some way.
"Like as not he was in league with Jackley!" the man stated flatly.
Again Frank and Joe protested that the ex-caretaker did not hobnob with criminals. Nevertheless, the Hardys were puzzled, disappointed, and alarmed.
Their search had only resulted in implicating Mr. Robinson more deeply in the mystery.
Back in the hallway of the main house they met Adelia Applegate, who crowed triumphantly when she saw the search party returning empty-handed.
"Didn't I tell you?" she cried. "Hurd Applegate, you've let these boys make a fool of you!"
She escorted the Hardys to the front door, while her brother, shaking his head perplexedly, went back to his study.
"We sure messed things up, Frank," Joe declared, as they walked toward their motorcycles. "I feel like a dud rocket."
"Me too."
They hurried home to tell their father the disappointing news. Fenton Hardy was amazed to hear that the stolen valuables had not been located in either tower. "You're sure you went over the place thoroughly?"
"Every inch of it. There wasn't a sign of the loot. From the dust in the old tower, I'd say no one had been there for ages," Frank replied.
"Strange," the detective muttered. "I'm sure Jackley wasn't lying. He had absolutely nothing to gain by deceiving me. 'I hid it in the old tower.' Those were his very words. And what could he mean but the old tower of Tower Mansion? And why should he be so careful to say the old tower? Since he was familiar with Bayport, he probably knew that the mansion has two towers, the old and the new."
"Of course, it may be that we didn't search thoroughly enough," Joe remarked. "The loot could be hidden under the flooring or behind a movable wall panel. We didn't look there."
"That's the only solution," Mr. Hardy agreed. "I'm still not satisfied that the stolen property isn't there. I'm going to ask Applegate to permit anothersearch of both towers. And now, I think your mother wants you to do an errand downtown."
Mrs. Hardy explained what she wanted and Frank and Joe were soon on their motorcycles again. When the boys reached the business section of Bayport they found that Jackley's confession had already become known.
The local radio station had broadcast it in the afternoon news program and people everywhere were discussing it.
Detective Smuff walked along the street looking as if he would bite the head off the first person who mentioned the case to him. When he saw the Hardy boys he glowered.
"Well," he grunted, "I hear you got the stuff back."
"I wish we had," Frank said glumly.
"What!" the detective cried out, brightening at once. "You didn't get it? I thought they said on the radio that this fellow Jackley had told your father where he hid it."
"He did. But how did the news leak out?"
"Jackley's door wasn't closed all the time. One of the other patients who was walking by the room heard the confession and spilled it. So you didn't find the loot after all! Ha-ha! That's a good one! Didn't Jackley say the stuff was hidden in the old tower? What more do you need?"
"Well, it wasn't there!" Joe retorted hotly. "Jackley must have made a mistake!"
"Jackley made a mistake!" Smuff continued cheerfully. "It looks like the joke's on you fellows and your father!" The would-be sleuth went on down the street, chuckling to himself.
When Frank and Joe returned home they found that Mr. Hardy had been in touch with Hurd Applegate and had convinced him that a more detailed search of the towers would be advisable.
"Boys," he said, "we'll go there directly after supper. I think we'd better not wait until tomorrow."
At seven o'clock the detective and his sons presented themselves at the Tower Mansion. Hurd Applegate met them at the door.
"I'm letting you make this search," he said as he led them toward the old tower, "but I'm convinced you won't find anything. I've talked the case over with Chief Collig. He's inclined to think that Robinson is behind it all and I'msure he is."
"But how about Jackley's confession?" Mr. Hardy asked him.
"The chief says that could be a blind. Jackley did it to protect Robinson.
They were working together."
"I know it looks bad for Robinson," Mr. Hardy admitted, "but I want to give the towers another close examination. I heard Jackley make the confession and I don't believe he was lying."
"Maybe. Maybe. But I'm telling you it was a hoax."
"I'll believe that only if I don't find anything inside or outside either tower,"
Mr. Hardy declared, his mouth set in a grim line.
"Well, come on, let's get started," Hurd Apple-gate said, unlocking the door leading to the old tower.
Eagerly the four set to work. They started at the top of the old tower and worked downward. Their investigation left no possibility untouched. All the walls were tapped for hollow sounds which might indicate secret hiding places. The floors were examined closely for signs of any recent disturbance to the wood. But the missing jewels and bonds were not located. Finally the group reached the ground floor again.
"Nothing to do but go on to the new tower," Mr. Hardy commented briefly.
"I'll have to rest and eat something before I do any more," Hurd Applegate said wearily. He led the way to the dining room where sandwiches and milk had been set out. "Help yourselves," he invited. He himself took only crackers and milk when they all sat down.
After the brief stop for refreshment, the Hardys and the mansion owner turned their attention to the new tower. Again they searched carefully. Walls and partitions were tapped and floors were sounded. Every bit of furniture was minutely examined. Not an inch of space escaped the scrutiny of the detective and his helpers.
As the search drew to a close and the loot still had not been found, Mr. Hardy remarked, "It certainly looks as if the stolen property was never hidden here by Jackley. And furthermore, there's no evidence that if he did hide it here, anyone came in to take it away."
"You mean," said Frank, "it's proof that Mr. Robinson did not come in here?"
"Exactly.""Maybe not," Mr. Applegate conceded. "But it still doesn't prove he wasn't in cahoots with the thief!"
"I'm not going to give up this search yet," Mr. Hardy said determinedly.
"Perhaps the loot was hidden somewhere outside the old tower."
He explained that it would be difficult to examine the grounds properly at night. "With your permission, Mr. Applegate, my sons and I will return at sunrise tomorrow morning and start work again." As the owner reluctantly nodded his assent, Mr. Hardy turned to Frank and Joe and smiled. "We ought to be able to prove our point before schooltime."
The boys, who had had no time to prepare any homework, reminded their father that a note from him to the principal would be a great help. The detective smiled, and as soon as they reached home he wrote one out, then said good night.
Frank and Joe felt as if their eyes had hardly closed when they opened them again to see their father standing between their beds. "Time to get up if you want to be in on the search," he announced.
The boys blinked sleepily, then sprang out of bed. Showers awakened them fully and they dressed quickly. Mrs. Hardy was in the kitchen when they entered it and breakfast was ready. The sun was just rising over a distant hill.
"Everything hot this morning," Mrs. Hardy said. "It's chilly outside."
The menu included hot applesauce, oatmeal, poached eggs on toast, and cocoa. Breakfast was eaten almost in silence to avoid any delay, and within twenty minutes the three Hardy sleuths were on their way.
"I see you put spades in the car, Dad," Frank remarked. "I take it we're going to do some digging."
"Yes, if we don't locate the loot hidden above ground some place."
When the Hardys reached Tower Mansion they instituted their hunt without notifying the Apple-gates, who, they were sure, were still asleep. Everything in the vicinity of both towers was scrutinized. Boulders were overturned, the space under the summerhouse examined by flashlight, every stone in the masonry tested to see if it could be dislodged. Not a clue turned up.
"I guess we dig," Frank stated finally.
He chose a bed of perennial bushes at the foot of the old tower where there had been recent planting, and pushed one of the spades in deep with his foot.The tool hit an obstruction. Excitedly Frank shoveled away the dirt around the spot. In half a minute he gave a cry of delight. "A chest! I've found a buried chest!"
CHAPTER XVII
An Unexpected Find
THROWING out the dirt in great spadefuls, Frank uncovered the chest completely. It was about two feet long, six inches wide, and a foot deep.
"The treasure!" Joe cried out, running up.
Mr. Hardy was at his son's heels and looked in amazement at Frank's discovery. The boy lifted the chest out of the hole and instantly began to raise the lid on which there was no lock.
Everyone held his breath. Had the Hardys really uncovered the jewels and securities stolen from the Applegates? Frank flung back the lid.
The three sleuths stared at the contents. They had never been more surprised in their lives. Finally Joe found his voice.
"Nothing but a lot of flower bulbs!"
The first shock of disappointment over, the detective and his sons burst into laughter. The contents of the chest were such a far cry from what they had expected that now the situation seemed ridiculous.
"Well, one thing is sure," said Frank. "Red Jack-ley never buried this chest.
I wonder who did?"
"I can answer that," a voice behind them replied, and the Hardys turned to see Hurd Apple-gate, clad in bathrobe and slippers, walking toward them.
"Good morning, Mr. Applegate," the boys chorused, and their father added, "You see we're on the job. For a couple of moments we thought we had found your stolen property."
Hurd Applegate's face took on a stern look. "You didn't find my securities,"
he said, "but maybe you have found a clue to the thief. Robinson buried that chest full of bulbs. That's what he's done with Adelia's jewelry and my securities! He's buried them some place, but I'd be willing to bet anything itwasn't on the grounds here."
Frank, realizing the man was not in a good humor this morning, tried to steer the conversation away from the stolen valuables. "Mr. Applegate," he said, "why did Mr. Robinson bury these flower bulbs here?"
The owner of Tower Mansion gave a little snort. "That man's nutty about unusual flowers. He sent to Europe for these bulbs. They have to be kept in a cool, dark place for several months, so he decided to bury them. He's always doing something queer like that. Why, do you know what he tried to get me to do? Put up a greenhouse here on the property so he could raise all kinds of rare flowers."
"That sounds like a swell hobby," Joe spoke up.
"Swell nothing!" Mr. Applegate replied. "I guess you don't know how much greenhouses cost. And besides, growing rare flowers takes a lot of time.
Robinson had enough to do without fiddling around with making great big daisies out of little wild ones, or turning cowslips into orchids!"
Frank whistled. "If Mr. Robinson can do that, he's a genius!"
"Genius-that's a joke!" said Mr. Applegate. "Well, go on with your digging. I want this mystery cleared up."
It was decided that Mr. Hardy, with his superior powers of observation, would scrutinize the ground near both towers. Wherever it looked as if the ground had been turned over recently, the boys would dig at the spot. The chest of flower bulbs was carefully replaced and the dirt shoveled over it.
"Here's a place where you might dig," Mr. Hardy called presently from the opposite side of the old tower. When the boys arrived with their spades, he said, "I have an idea a dog dug up this spot and probably all you'll find is a beef bone. But we don't want to miss anything."
This time Joe's spade hit the object which had been buried. As his father had prophesied, it proved to be only a bone secreted by some dog.
The three Hardys transferred their work to the new tower. All this time Hurd Applegate had been looking on in silence. From the corners of their eyes, the Hardys could catch an expression of satisfaction on the elderly man's face.
Mr. Hardy glanced at his wrist watch, then said, "Well, boys, I guess this is our last try." He indicated another spot a few feet away. "You fellows must get cleaned up and go to school."
Undaunted by their failures so far, Frank and Joe dug in with a will. In a fewmoments they had uncovered another small chest.
"Wow, this one is heavy!" Frank said as he lifted it from the hole.
"Then maybe-maybe it's the stolen property!" Joe exclaimed.
Even Mr. Applegate showed keen interest this time and leaned over to raise the lid himself. The box contained several sacks.
"The jewels!" Joe cried out.
"And that flat-shaped sack could contain the securities!" Frank said enthusiastically.
Mr. Applegate picked up one of the circular bags and quickly untied the string wound about the top. His face took on a look of utter disgust. "Seeds!"
he fairly shouted.
Mr. Hardy had already picked up the flat sack. He looked almost as disappointed as Mr. Apple-gate. "Flower catalogs!" he exclaimed. "They seem to be in various foreign languages."
"Oh, Robinson was always sending for things from all over the world," the Tower Mansion owner remarked. "I told him to destroy them. He paid too much attention to that stuff when he might have been doing something useful.
I suppose he buried the catalogs, so I wouldn't find them."
After a long breath the elderly man went on, "Well, we've reached the end of the line. You Hardys haven't proved a thing, but you've certainly torn up my house and grounds."
The three sleuths had to admit this was true but told him they were still fired by two hopes: to clear Mr. Robinson of the charge against him, and to find the stolen property. As they put their spades back into the Hardy car, Mr.
Applegate invited them into the house to wash and have a bite to eat.
"I guess you boys could do with a second breakfast," he added, and the brothers thought, "Maybe at times Mr. Applegate isn't such a bad sort."
They accepted the invitation and enjoyed the meal of waffles and honey.
Their father then drove them to Bayport High.
Frank and Joe had no sooner stepped from the car than they heard their names called. Turning, they saw Iola Morton and Callie Shaw coming toward them.
"Hi, boys!""Hi, girls!"
"Say, did you hear what happened early this morning?" Callie asked.
"No. School called off for today?" Joe asked eagerly.
"I wish it were." Callie sobered. "It's about Mr. Robinson. He's been arrested again!"
"No!" The Hardys stared at Callie, thunderstruck. "Why?" Frank demanded.
Iola took up the story, saying that she and Chet had heard the bad news on the radio that morning. They had stopped at the Robinsons' home, when their father brought them to school, to find out more about what had happened.
"It seems that Chief Collig has an idea Mr. Robinson was in league with the thief Jackley, that man your father got the confession from. So he arrested him. Poor Mrs. Robinson! She doesn't know what to do."
"And Mr. Robinson had just managed to find another job," Callie said sadly.
"Oh, can't you boys do something?"
"We're working on the case as hard as we can," Frank replied, and told the girls about their sleuthing the evening before and early that morning. At that moment the school bell rang and the young people had to separate.
Frank and Joe were deeply concerned by what they had just heard. At lunch they met Jerry, Phil, Tony, and Chet Morton and told them the news. "This is tough on Slim," Phil remarked.
"Tough on the whole family," Chet declared.
The boys discussed the situation from all angles and racked their brains for some way in which they could help the Robinsons. They concluded that only the actual discovery of the stolen jewels and bonds would clear Mr. Robinson of the suspicion which hung over him.
"That means there's only one thing to do," Frank said. "We must find that loot!"
After school he and Joe played baseball for the required period, then went directly home. They had no heart for further sports activities. It was a dull, gloomy day, indicative of rain and this did not raise the boys' spirits.
Frank, who was restless, finally suggested, "Let's take a walk."
"Maybe it'll help clear the cobwebs from our brains," Joe agreed.They told their mother they would be home by suppertime, then set off. The brothers walked mile after mile, and then, as they turned back, they were drawn as if by magnets to Tower Mansion.
"This place is beginning to haunt me," said Joe, as they walked up the driveway.
Suddenly Frank caught his brother's arm. "I just had an idea. Maybe Jackley in his deathbed confession was confused and meant some other robbery he committed. Besides, at some time in every mystery the most innocent-seeming people become suspect. What proof is there that the Applegates haven't pulled a hoax? For reasons of their own they might say that the things had been stolen from their safe. Don't forget that Dad didn't find any fingerprints on it except Mr. Applegate's."
"Frank, you've got a point there. That man and his sister act so mean sometimes, I wouldn't put it past them to be trying to cheat the insurance company," said Joe.
"Exactly," his brother agreed. "For the moment, let's play it this way. We'll pretend they're suspects and do a little spying about this place."
Instantly the boys left the roadway and disappeared among the shrubbery that lined it. Making their way cautiously, they moved forward toward Tower Mansion. The place was in darkness with the exception of three lighted rooms on the first floor.
"What's your idea, Frank?" his brother whispered. "To learn something that might tell us whether or not the Applegates are implicated in the robbery?"
"Yes. Maybe we'll get a clue if we keep our eyes and ears open."
The boys walked forward in silence. They approached the mansion from the end where the old tower stood. Somewhere, not far from them, they suddenly heard footsteps on the gravel walk. In a flash the brothers dodged behind a tree. The footsteps came closer and the boys waited to see who was approaching. Was it one of the Applegates, or someone else?
Before they could find out, the person's footsteps receded and the boys emerged from their hiding place. Suddenly a glaring light was beamed directly on them.
It came from the top room of the old tower! CHAPTER XVIII A Startling Deduction
"DUCK!" Frank ordered in a hoarse whisper, quickly dropping to the ground.
Instantly Joe threw himself face down alongside his brother.
"You think the person with the flashlight in the tower saw us?" Frank asked.
"He could have, but maybe not. We sure went down fast."
The strong flashlight was not trained on them again. It was beamed out a window of the tower in another direction, then turned off.
"Well, what say?" Joe asked. "Shall we go on up to the mansion and continue our sleuthing?"
Frank was of the opinion that if they did, they might get into trouble. Even if they had not been recognized, the person in the tower probably had spotted them.
"I'd like to find out who was in the tower," Joe argued. "It's just possible that the Applegates don't know anything about him."
Frank laughed quietly. "Don't let your imagination run away with you," he advised.
As the boys debated about whether to leave the grounds or to go forward, the matter was suddenly taken out of their hands. From around the corner of the tower rushed a huge police dog, growling and barking. It apparently had scented the brothers and was bounding directly toward them.
Frank and Joe started to run pell-mell, but were unable to keep ahead of the dog. In a few moments he blocked their path menacingly and set up a ferocious barking.
"I guess we're caught," Frank said. "And I hope this old fellow won't take a piece out of my leg."
The two boys tried to make friends with the animal, but he would not let them budge.
"Well, what do we do now?" Joe asked in disgust as the dog continued togrowl menacingly.
"Wait to be rescued," Frank replied tersely.
A moment later they saw a bobbing light coming in their direction and presently Mr. Applegate appeared. He looked ,at the boys in complete astonishment.
"You fellows never give up, do you?" he remarked. "What have you been doing-more digging?"
The brothers did not reply at once. They were embarrassed at having been discovered, but relieved that the man did not suspect what they had really intended to do. The owner of Tower Mansion took their lack of response to mean he was right.
"I'm just not going to have any more of my grounds ruined," he said gruffly.
"I've borrowed this watchdog, Rex, and he's going to keep everybody away.
If you have any reason for wanting to see me, you'd better phone first, and I'll keep Rex chained."
"Who was up in the tower with a flashlight?" Frank asked the elderly man.
"My sister. She got it into her head that maybe she was smarter than you fellows and could find the stolen stuff in the old tower, but she didn't!" Frank and Joe suppressed grins as he went on. "And then Adelia decided to flash that high-powered flashlight around the grounds, thinking we might have a lot of curious visitors because of the publicity. Apparently she picked you up."
The boys laughed. "Yes, she did," Frank admitted. "Between her and Rex, I guess you needn't worry about any prowlers."
Frank and Joe said good night to Hurd Applegate and started down the driveway. This time the dog did not follow them. He remained at the man's side until the Hardys were out of sight.
As they trudged homeward, Joe remarked, "This seems to be our day for exciting events that fizzle out like wet fireworks."
"Yes. Nothing to show for all our work."
At supper both Mr. and Mrs. Hardy laughed at the boys' story of their encounter with the dog. Then they became serious when Frank asked his father if he thought there was a chance that the Applegates might be guilty of falsely reporting a robbery.
"It's possible, of course," the detective answered. "But the Applegates are sowell-to-do I can't see any point in their trying such a thing. I believe it's best for us to stick to the original idea -that someone really did take jewels and securities from the safe, and that the person was Jackley."
As the boys were going to bed that night, Frank remarked to his brother, "Tomorrow is Saturday and we have the whole day free. I vote we set ourselves the goal of solving the mystery before night."
"A big order, but I'm with you," Joe replied with a grin.
They were up early and began to discuss what course of sleuthing they should follow.
"I think we ought to start off on a completely new tack," Joe suggested.
"In which direction?" Frank asked him.
"In the direction of the railroad."
Joe went on to explain that one thing they had not done was find out about Red Jackley's habits when he had worked around Bayport. If they could talk to one or more persons who had known him, they might pick up some new clue which would lead them to the stolen property.
"Good idea, Joe," his brother agreed. "Let's take our lunch and make an all-day trip on our motorcycles."
"Fine."
Mr. Hardy had left the house very early, so his sons did not see him. When his wife heard the boys' plan, she thought it an excellent one and immediately offered to make some sandwiches for them. By the time they were ready to leave she had two small boxes packed with a hearty picnic lunch.
"Good-by and good luck!" Mrs. Hardy called as the brothers rode off.
"Thanks, Mother, for everything!" the young detectives chorused as they started off.
When Frank and Joe reached the Bayport railroad station, they questioned the stationmaster, and learned that he had been with the company only a year and had not known Red Jackley.
"Did he work on a passenger train?" the man asked.
"I don't think so," Frank replied. "I believe he was employed as a maintenance man."
"Then," said the stationmaster, "I'd advise you to go out along the highwayto the railroad crossings and interview a couple of old flagmen who are still around. Both of them seem to know everybody and everything connected with the railroad for the past fifty years." He chuckled.
The boys knew of two grade crossings some miles out of town and now headed for them. At the first one they learned that the regular flagman was home ill and his substitute had never heard of Red Jackley. Frank and Joe went on.
At the next crossing they found old Mike Hal-ley, the flagman there, busy at his job. His bright blue eyes searched their faces for a moment, then he amazed them by saying, "You're Frank and Joe Hardy, sons of the famous detective Fenton Hardy."
"You know us?" Frank asked. "I must confess I don't recall having met you before."
"And you ain't," the man responded. "But I make it a rule to memorize every face I see in the newspapers. Never know when there's goin' to be an accident and I might be called on to identify some people."
The boys gulped at this gruesome thought, then Frank asked Halley if he remembered a railroad man named Red Jackley.
"I recollect a man named Jackley, but he wasn't never called Red when I knew him. I reckon he's the same fellow, though. You mean the one that I read went to jail?"
"That's the man!"
"He out of the pen yet?" Mike Halley questioned.
"He died," Joe replied. "Our dad is working on a case that has some connection with Jackley and we're just trying to find out something about him." "Then what you want to do," said the flagman, "is go down to the Bayport and Coast Line Railroad. That's where Jackley used to work. He was around the station at Cherryville. That ain't so far from here." He pointed in a northerly direction. "Thanks a million," said Frank. "You've helped us a lot."
The brothers set off on their motorcycles for Cherryville. When they came to the small town, a policeman directed them to the railroad station, which was about a half mile out of town. The station stood in a depression below a new highway, and was reached by a curving road which ran parallel to the tracks for several hundred feet.
The building itself was small, square, and very much in need of paint. A fewnearby frame buildings were in a bad state of disrepair. An old wooden water tank, about seventy yards from one side of the station house, sagged precariously. At the same distance on the other side rose another water tank.
This one, painted red, was of metal and in much better condition.
Frank and Joe parked their motorcycles and went into the station. A man in his shirt sleeves and wearing a green visor was bustling about behind the ticket window.
"Are you the stationmaster?" Frank called to him.
The man came forward. "I'm Jake-stationmaster, and ticket seller, and baggage slinger, and express handler, and mail carrier, and janitor, and even rice thrower. You name it. I'm your man."
The boys burst into laughter, then Joe said, "If there's anybody here who can tell us what we want to know, I'm sure it's you. But first, what do you mean you're a rice thrower?"
The station agent guffawed. "Well, it don't happen often, but when a bride and groom comes down here to take a train, I just go out, grab some of the rice, and throw it along with everybody else. I reckon if that'll make 'em happy, I want to be part of the proceedin's."
Again the Hardys roared with laughter. Then Frank inquired if the man had known Red Jackley.
"I sure did," Jake replied. "Funny kind of fellow. Work like mad one minute, then loaf on the job the next. One thing about him, he never wanted nobody to give him any orders."
"Did you know that he died recently?" Frank asked.
"No, I didn't," the stationmaster answered. "I'm real sorry to hear that.
Jackley wasn't a bad sort when I knew him. Just got to keepin' the wrong kind of company, I guess."
"Can you tell us any particular characteristics he had?" Frank questioned.
Jake scratched his head above his visor. Finally he said, "The thing I remember most about Jackley is that he was a regular monkey. He was nimble as could be, racin' up and down freight-car ladders."
At that moment they heard a train whistle and the man said hurriedly, "Got to leave you now, boys. Come back some other time when I ain't so busy. Got to meet this train."
The Hardys left him and Frank suggested, "Let's eat our lunch and thencome back."
They found a little grove of trees beside the railroad tracks and propped their motorcycles against a large tree.
"I'm starved," said Frank, seating himself under the tree and opening his box of lunch.
"Boy, this is good!" Joe exclaimed a moment later as he bit hungrily into a thick roast beef sandwich.
"If Jackley had only stayed with the railroad company," Frank observed as he munched a deviled egg, "it would've been better for everyone."
"He sure caused a lot of trouble before he died," Joe agreed.
"And he's caused a lot more since, the way things have gone. For the Robinsons, especially."
The boys gazed reflectively down the tracks, gleaming in the sun. The rails stretched far into the distance. Only a few hundred feet from the place where they were seated, the Hardys could see both water tanks: the dilapidated, weatherbeaten wooden one, with some of the rungs missing from the ladder that led up its side, and the squat, metal tank, perched on spindly legs.
Frank took a bite of his sandwich and chewed it thoughtfully. The sight of the two water towers had given him an idea, but at first it seemed to him too absurd for consideration. He was wondering whether or not he should mention it to his brother.
Then he noticed that Joe, too, was gazing intently down the tracks at the tanks. Joe raised a cooky to his lips absently, attempted a bite, and missed the cooky altogether. Still he continued gazing fixedly in the same direction.
Finally Joe turned and looked at his brother. Both knew that they were thinking the identical thing.
"Two water towers," Frank said in a low but excited tone.
"An old one and a newer one," Joe murmured.
"And Jackley said-"
"He hid the stuff in the old tower."
"He was a railroad man."
"Why not?" Joe shouted, springing to his feet "Why couldn't it have been this old water tower he meant? He used to work around here.""After all, he didn't say the old tower of Tower Mansion. He just said 'old tower'!"
"Frank, I believe we've stumbled on a terrific due!" Joe said jubilantly. "It would be the natural thing for Jackley to come to his former haunts after the robbery!"
"Right!" Frank agreed.
"And when he discovered that Chet's jalopy was gone, he probably thought that the police were hot on his trail, so he decided to hide the loot some place he knew-where no one else would suspect. The old water tower! This must be the place!"
CHAPTER XIX
Loot!
LUNCH, motorcycles-everything else was forgotten! With wild yells of excitement, Frank and Joe hurried down the embankment which flanked the right of way.
But as they came to a fence that separated the tracks from the grass and weeds that grew along the side, they stopped short. Someone on the highway above was sounding a car horn. Looking up, they recognized the driver.
Smuff!
"Oh, good night!" Joe cried out.
"The last person we want to see right now," Frank said in disgust.
"We'll get rid of him in a hurry," Joe determined.
The boys turned around and climbed back up the embankment. By this time Oscar Smuff had stepped from his car and was walking down to meet the boys.
"Well, I found you," he said.
"You mean you've been looking for us?" Frank asked in astonishment.
The detective grinned. With an ingratiating air he explained to the boys that he had trailed them for miles. He had seen them leave home on theirmotorcycles, and almost caught up with them at the Bayport station, only to lose them. But the stationmaster had revealed the Hardys' next destination, and the aspiring sleuth had hastened to talk to the flagman, Mike Halley.
"He told me I'd find you here," Smuff said, self-satisfaction evident in his tone.
"But why do you want us?" Joe demanded.
"I've come to make a proposition," Smuff announced. "I've got a swell clue about Jackley and that loot he hid, but I need somebody to help me in the search. How about it, fellows? If old Smuff lets you in on his secret, will you help him?"
Frank and Joe were astounded at this turn of events. Did the man really know something important? Or was he suddenly becoming clever and trying to trick the Hardys into divulging what they knew? One thing the brothers were sure of: they wanted nothing to do with Oscar Smuff until they had searched the old water tower.
"Thanks for the compliment," Frank said. He grinned. "Joe and I think we're pretty good ourselves. We're glad you do."
"Then you'll work with me?" Smuff asked, his eyes lighting up in anticipation.
"I didn't say yes and I didn't say no," Frank countered. He glanced at Joe, who was standing in back of the detective. Joe shook his head vigorously.
"Tell you what, Smuff," Frank went on. "When Joe and I get back to Bayport, we'll look you up. We came out here to have a picnic lunch and relax."
Smuff's face fell. But he was not giving up so easily. "When I drove up, I saw you running like mad down the bank. Do you call that relaxing?"
"Oh, when you sit around awhile eating, your legs feel kind of cramped," Joe told him. "Anyway, we have to keep in practice for the Bayport High baseball team."
Smuff looked as if he did not know whether or not he was being kidded. But finally he said, "Okay, fellows. If you'll get in touch with me the first of the week, I can promise you a big surprise. You've proved you can't win the thousand-dollar reward alone, so we may as well each get a share of it. I've already admitted I need help to solve this mystery."
He turned and slowly ambled up the embankment to his car. The boys waved good-by to the detective and waited until he was far out of sight and theywere sure he would not return. Then Frank and Joe hurried down to the tracks, vaulted the fence, and ran pell-mell toward the old water tower.
"If only we have stumbled on the secret!" Frank said enthusiastically.
"It'll clear Mr. Robinson-"
"We will earn the reward by ourselves-"
"Best of all, Dad will be proud of us."
The old water tower reared forlornly alongside the tracks. At close quarters it seemed even more decrepit than from a distance. When the boys glanced at the ladder with its many rungs missing, they wondered if they would be able to ascend to the top on it.
"If Jackley climbed this ladder we can too," said Frank as he stopped, panting, at the bottom. "Let's go!"
He began to scramble up the rotted wood rungs. He had ascended only four of them when there came an alarming crack!
"Careful!" Joe cried out from below.
Frank clung to the rung above just as the one beneath him snapped under his weight. He drew himself up and cautiously put his foot on the next rung. This one was firmer and held his weight.
"Hey!" Joe called up. "Don't break all the rungs! I want to come up too!"
Frank continued to climb the ladder as his brother began the ascent. When they came to any place where a rung had broken off, the boys were obliged to haul themselves up by main force. But finally Frank reached the top and waited until Joe was just beneath him.
"There's a trap door up here leading down into the tank," Frank called.
"Well, for Pete's sake, be careful," Joe warned. "We don't want any more accidents with trap doors."
The boys climbed onto the roof of the tower, which swayed under their weight. Both fully realized their peril.
"We can't give up now!" said Frank, and scrambled over the surface of the roof until he reached the trap door. Joe followed. They unlatched and raised the door, then peered down into the recesses of the abandoned water tank. It was about seven feet in depth and twelve in diameter.
Frank lowered himself through the opening, but clung to the rim until he wassure, from feeling around with his feet, that the floor would not break through. "It's okay," he told Joe, who followed his brother inside.
Eagerly the boys peered about the dim interior. The place seemed to be partly filled with rubbish. There was a quantity of old lumber, miscellaneous bits of steel rails, battered tin pails, and crowbars, all piled in helter-skelter fashion.
At first glance there was no sign of the Applegates' stolen possessions.
"The jewels and bonds must be here somewhere," Joe declared. "But if Jackley did put the stuff here, he wouldn't have left it right out in the open.
It's probably hidden under some of this junk."
Frank pulled out a flashlight and swung it around. In its glow Joe began to hunt frantically, casting aside the old pails and pieces of lumber. One entire half of the tower was searched without result. Frank turned the flashlight to the far side and noted that a number of boards had been piled up in a rather orderly crisscrossed manner. "Joe," said Frank, "I'd say these boards hadn't been thrown here accidentally. It sure looks as if somebody had placed them deliberately to hide something underneath." "You're right."
Like a terrier after a bone, Joe dived toward the pile. Hastily he pulled away the boards.
Revealed in the neat little hiding place lay a bag. It was an ordinary gunny sack, but as Joe dragged it out he felt sure that the search for the Applegate property had come to an end. "This must be it!" he exulted. "The Tower treasure!" Frank smothered a whoop of joy.
Joe carried the sack into the light beneath the trap door.
"Hurry up! Open it!" Frank urged.
With trembling fingers Joe began to untie the cord around the sack. There were many knots, and as Joe worked at them, Frank fidgeted nervously.
"Let me try," he said impatiently.
At last, with both Hardys working on the stubborn knots, the cord was untied and the bag gaped open. Joe plunged one hand into it and withdrew an old-fashioned bracelet of precious stones.
"Jewelry!"
"How about the securities?"
Again Joe groped into the sack. His fingers encountered a bulky packet.
When he pulled it out, the boys exclaimed in unison:"The bonds!"
The bundle of papers, held together by an elastic band, proved to be the securities. The first of the documents was a negotiable bond for one thousand dollars issued by the city of Bayport.
"Mr. Applegate's property!" Frank cried out triumphantly. "Joe, do you realize what this means? We've solved the mystery!"
The brothers looked at each other almost unbelievingly, then each slapped the other on the back. "We did it! We did it!" Joe cried out jubilantly.
Frank grinned. "And without old Smuff," he said.
"Now Mr. Robinson's cleared for sure!" Joe exclaimed. "That's the best part of solving this mystery."
"You're right!"
The boys rejoiced over their discovery for another full minute, then decided to hurry back to Bayport with the precious sack.
"You go down first, Frank," said Joe. "I'll toss the sack to you and then come myself."
He picked up the bag and was about to hoist it to his shoulders when both boys heard a sound on the roof of the tower. They looked up to see an evil-looking, unshaven man peering down at them.
"Halt!" he ordered.
"Who are you?" Frank asked.
"They call me Hobo Johnny," the man replied. "This here is my quarters and anything in it belongs to me. You got no right in my room. You can't take anything away. And t'anks for finding the wad. I never thought to look around."
Joe, taken aback a moment, now said, "You may sleep here, but this is railroad property. You don't own what's in this tower. Now go on down the ladder, so we can leave."
"So you're going to fight, eh?" Hobo Johnny said in an ugly tone. "I'll see about that!"
Without warning the trap door was slammed shut and locked from the outside! CHAPTER XX
The Escape
"LET us out of here!" Frank shouted at Hobo Johnny.
"You can't get away with this!" Joe yelled.
The man on the water tower roof gave a loud guffaw. "You think I ain't got no brains. Well, I got enough to know when I'm well off. I ain't in no hurry to collect that treasure you found in the tower. A few days from now will be all right for me to sell it."
"A few days from now?" Joe exclaimed, horrified. "By that time we'll be suffocated or die of starvation."
Frank put an arm around his impulsive brother's shoulder. In a low tone he said, "We won't do either, Joe. I don't think it's going to be too hard to get out of here. If not by the trap door, we'll hack our way out through one side of the tank."
Joe calmed down and both boys became silent. This seemed to worry Hobo Johnny, who called down, "What're you guys up to?"
No answer.
"Okay. I'm leaving you now, but I'll be back for that treasure. Don't try any funny stuff or you'll get hurt!"
The man on the roof waited a few moments for an answer. Receiving none, he shuffled across the tower to the ladder.
"I hope he doesn't break all the rungs," said Joe worriedly. "We won't be able to get down."
Again Frank patted his brother on the shoulder. "I noticed an iron pipe running from the top of this tower to the bottom," he said. "If necessary, we can slide down the pipe."
"How long do you think we should wait before trying to break out of here?"
Joe asked.
Before replying, Frank pondered the situation. Not knowing anything about Hobo Johnny's habits, he wondered how far away from the tower the manwould go. If not far, the boys might find him waiting below and a tough person to handle. Finally, Frank decided that since the tramp had said he would return in an hour, he must be planning to go some distance away, perhaps to get a couple of his hobo friends to come back and help him.
"I'd say that if we leave in fifteen minutes we'll be safe," was Frank's conclusion.
Every second seemed like an hour, but finally when the fifteen minutes were up, the boys lifted a plank and tried to push up the trap door. It would not budge.
"Where do we try next?" Joe questioned.
Frank was examining the seams around the trap door with the flashlight.
Presently he pointed out a section where the wood looked completely dried out.
"It shouldn't be too hard to ram a hole here, Joe. Then you can boost me up, so I can reach through and turn the handle on the lock."
Joe picked up a crowbar and jabbed the sharp end between the edge of the trap door and the board next to it. There was a splintering sound. He gave the tool another tremendous push. The seam widened. Now he and Frank together wedged the end of the crowbar up through the opening.
In a few moments they had sprung the two boards far enough apart so that Frank, by standing on Joe's shoulders, could reach his arm through the opening. He found the handle which locked the trap door and turned it. Joe pushed up the door with the plank.
The boys were free!
Frank pulled himself up through the opening and hurried to the edge of the roof. He looked all around below. Hobo Johnny was not in sight; in fact, there was no one to be seen anywhere.
"Clear field ahead I" he announced.
Now the boys began to carry out their original intention of removing the stolen property from the old water tower. Frank went back to the trap door and Joe handed up the sack, then joined his brother on the roof. The older boy went down the ladder quickly and his brother tossed the treasure to him.
Joe lost no time in following.
"We'd better get away from here in a hurry!" Frank advised, and both boys sprinted to their motorcycles."Let's divide this stuff. It'll be easier to carry," Frank suggested.
He opened the sack and handed Joe the bundle of securities, which the boy jammed into his pocket. Frank stuffed the sack containing the jewelry into his own side pocket. Then they hopped onto their motorcycles, stepped on the starters, and roared down the road toward Bay-port. It was not until they were several miles from the old water tower that the Hardys relaxed. Grins spread over their faces.
"I don't know who's going to be the most surprised-Hurd or Adelia Applegate, or Chief Collig or-"
"I have another guess-Dad!" said Frank.
"I guess you're right," Joe agreed. "And the most disappointed person is going to be one Oscar Smuff!"
"What clue do you suppose he wanted us to follow?"
"It's my idea he didn't have any. He just wanted to hook on to us and then claim the glory if we found the treasure, so Collig would give him a job on the force."
"Where do you think we ought to take these valuables?" Joe asked presently.
The boys discussed this as they covered nearly a mile of ground and finally came to the conclusion that since Hurd Applegate had given their father the job of finding the stolen property, the detective should be the one to return it to the owners.
Half an hour later the brothers pulled into the Hardy driveway and soon were overwhelming their parents with the good news.
"It's wonderful! Simply wonderful!" Mrs. Hardy cried out, hugging each of her sons.
Their father's face wore a broad grin. "I'm certainly proud of you," he said, and slapped Frank and Joe on the back. "You boys shall have the honor of making the announcement to the Apple-gates."
"How about Chief Collig?" Frank asked. "And we'll report Hobo Johnny to him."
"And we'll invite the Robinsons to hear the announcement," Joe added.
The detective said he thought there should be a grand meeting at the Applegates' home of everyone involved with the tower mystery. He suggestedthat when the boys called up, they try to arrange such a meeting for that very evening.
Frank was selected to make the report to Hurd Applegate; the others could hear the elderly man exclaim in amazement. "I didn't think you'd do it!" he said over and over again.
Shouting for his sister, he relayed the message, then said, "Adelia wants me to tell you she's the most relieved woman in all of Bayport. She never did like any of this business."
The Applegates readily agreed to a meeting at their home early that evening and insisted that Mr. Robinson be there. Mr. Hardy was to see to it that Chief Collig released the man at once.
"This is going to be a lot of fun," Frank declared at supper. "Mother, I think you should come along? Will you?"
"I'd love to," Mrs. Hardy replied. "I'd like to hear what the Applegates and Mr. Robinson and Chief Collig are going to say."
"And Chet should be there too," Joe said. "After all, it was his stolen car that gave us the clue to Red Jackley." Chet was called and gave a whoop of delight. He agreed to meet the Hardy family at the Tower Mansion.
"There's one more person who ought to attend," said Frank with a twinkle in his eye. "Oscar Smuff. I'd like to watch his face, too."
"At least we should tell him that the mystery has been solved," Joe spoke up.
Frank waited until his father had phoned Chief Collig, who promised to release Mr. Robinson at once and bring him out to the Applegates' home.
Then Frank called Detective Smuff. He could not resist the temptation to keep Smuff guessing a little longer, and merely invited him to join the conference for a big surprise.
At eight o'clock one car after another arrived at the Tower Mansion. When the Hardy family walked in they found all the Robinsons there. The twins rushed up to Frank and Joe and hugged them. Slim and his father shook the brothers' hands fervently and Mr. Robinson said, "How can I ever thank you?"
There were tears in his wife's eyes and her voice trembled as she added her appreciation for what the Hardy boys had done. "You'll never know what this means to us," she said.
Oscar Smuff was the last to arrive. Instantly he demanded to know what wasgoing on. Frank and Joe had hoped to have a little fun with him, but Tessie and Paula, unable to restrain their enthusiasm, shouted, "Frank and Joe Hardy found the jewelry and the papers! They're real heroes!"
As Frank and Joe reddened in embarrassment, Detective Smuff looked at them disbelievingly. "You!" he almost screamed. "You mean the Hardy boys found the treasure?"
As all the others nodded, Slim spoke up, "This means that my father is completely exonerated."
"But how about that nine hundred dollars?" Smuff demanded suspiciously.
"What's the explanation of where your father got that?"
Mr. Robinson straightened up. "I'm sorry," he said, "but I must keep my promise to remain silent about that money."
To everyone's amazement, Adelia Applegate arose and went to stand by the man's side. "I will tell you where Robinson got that money," she said dramatically. "At my own suggestion I loaned it to him."
"You!" her brother shouted disbelievingly.
"Yes, this was one time when I didn't ask your advice because I knew you wouldn't agree. I knew Robinson needed the money and I really forced him to borrow it, but made him promise to tell no one where he got it. Then when the robbery took place, I didn't know what to think. I was sick over the whole affair, and I'm very, very glad everything's cleared up."
Miss Applegate's announcement astounded her listeners. Robinson stood up, shook her hand, and said in a shaky voice, "Thank you, Miss Adelia."
Hurd Applegate cleared his throat, then said, "I'd like to make an announcement. Will you all please sit down?"
After everyone had taken seats in the large living room of the mansion, the owner went on, "My sister Adelia and I have been talking things over. This whole robbery business has taught us a great lesson. In the future we're not going to be so standoffish from the residents of Bayport. We're going to dedicate part of our grounds-the part with the pond-as a picnic and swimming spot for the townspeople."
"Super!" exclaimed Chet, and Mrs. Hardy said, "I know everyone will appreciate that."
"I haven't finished," Hurd Applegate went on. "I want to make a public apology to Mr. Robinson. Adelia and I are extremely sorry for all the troublewe've caused him. Robinson, if you will come back and work for us, we promise to treat you like the gentleman you are. We will increase your salary and we have decided to build that greenhouse you want. You'll have free rein to raise all the rare flowers you wish to."
There was a gasp from everyone in the room. All eyes were turned on Mr.
Robinson. Slowly he arose from his chair, walked over to Mr. Applegate, and shook his hand.
"No hard feelings," he said. "I'll be happy to have my old position back, and with the new greenhouse, I'm sure I'll win a lot of blue ribbons for you and Miss Adelia."
As he returned to his chair, Mr. Applegate said, "There is just one more item of business-the reward. The thousand-dollar reward goes to Frank and Joe Hardy, who solved the mystery of the Tower treasure."
"A thousand bucks!" exclaimed Detective Smuff.
"Dollars, Mr. Smuff-dollars!" Adelia Apple-gate corrected him severely, "No slang, please, not in Tower Mansion."
"One thousand iron men," Smuff continued, unheeding. "One thousand round, fat, juicy smackers. For two high school boys! And a real detective like me-"
The thought was too much for him. He dropped his head in his hands and groaned aloud. Frank and Joe did not dare look at each other. They were finding it difficult to restrain their laughter.
"Yes, a thousand dollars," Hurd Applegate went on. "Five hundred to each boy."
He took the two checks from a pocket and handed one each to Frank and Joe, who accepted them with thanks. Mr. Applegate now invited his guests into the dining room for sandwiches, cake, and cold drinks.
As Frank and Joe ate, they were congratulated over and over by the others in the room. They accepted it all with a grin, but secretly, each boy had a little feeling of sadness that the case had ended. They hoped another mystery would soon come their way, and one did at THE HOUSE ON THE CLIFF.
"Later, on the way home, Mr. Hardy asked his sons, "What are you fellows going to do with all that money?"
Frank had an instant answer. "Put most of it in the bank."
And Joe added, "Frank and I for some time have wanted to build a crime labon the second floor of our barn. Now we can do it. All right, Dad?"
The detective smiled and nodded. "An excellent idea!"
مشارکت کنندگان در این صفحه
تا کنون فردی در بازسازی این صفحه مشارکت نداشته است.
🖊 شما نیز می‌توانید برای مشارکت در ترجمه‌ی این صفحه یا اصلاح متن انگلیسی، به این لینک مراجعه بفرمایید.