14 - چه کسی دختر تمام آمریکایی را کشت؟
کتاب: شکارچی ذهن
/
فصل 15
سرفصل های مهم
14 - چه کسی دختر تمام آمریکایی را کشت؟
توضیح مختصر
زمان مطالعه

54 دقیقه

سطح

خیلی سخت
دانلود اپلیکیشن «زیبوک»
این فصل را می‌توانید به بهترین شکل و با امکانات عالی در اپلیکیشن «زیبوک» بخوانید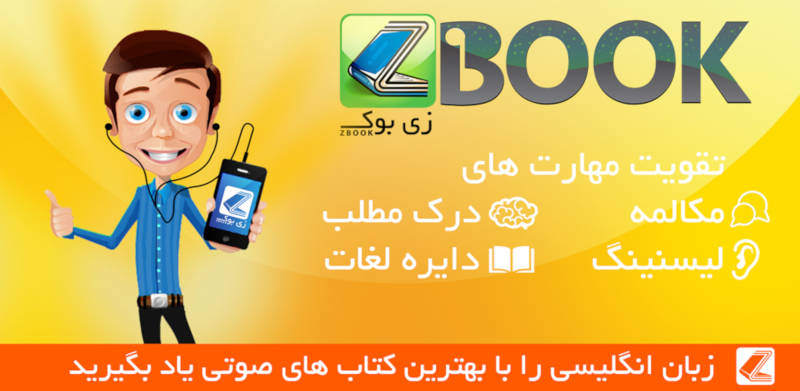 متن انگلیسی فصل
Chapter 14
Who Killed the All-American Girl?
Who killed the all-American girl?
That was the haunting question that had hung over the small town of Wood River, Illinois, for four years. Among many others, it obsessed Inspector Alva Busch of the state police, and it obsessed Don Weber, the state's attorney for Madison County.
The evening of Tuesday, June 20, 1978, Karla Brown and her fiancé, Mark Fair, threw a party with plenty of beer and music for the friends who had helped them move into their new home at 979 Acton Avenue in Wood River. It was a single-story, white, wooden-sided house on a tree-lined street, with slender round columns flanking the front door, and they had spent the last two weeks getting this typical starter home into move-in shape. It represented an exciting new beginning for the twenty-three-year-old Karla and twenty-seven-year-old Mark. They'd been going together for five years when Mark had finally made it clear he'd gotten over his male hesitancy and was ready to make the real commitment. With Karla finishing up her degree at a local college and Mark working as an apprentice electrician, their future was bright.
Despite the years of putting off the big question, Mark Fair knew how fortunate he was to have Karla as his intended wife. Karla Lou Brown was the embodiment of the all-American girl. Less than five foot tall, she had wavy blond hair, a knockout figure, and a beauty queen's smile. She had been the ideal of the boys and the envy of the other girls at Roxana High School, where everyone remembered her as a pert, peppy cheerleader. Her closest friends knew a sensitive, introspective dimension went along with the charming, flirty public side. They knew she was devoted to Mark, who was strong, athletically built, and more than a foot taller than she. Together, Karla and Mark made a terrific couple.
After the party Tuesday night they went back to their apartment in East Alton to pack up the remaining boxes. They hoped to be ready to actually move in and sleep in the new place the next night.
Wednesday morning, after Mark left for his job with Camp Electric and Heating Company, Karla went over to Acton Avenue, where she would organize and straighten until Mark got off work about four-thirty. They were excited about spending the night there.
When Mark finished work, he went over to the house of his friend Tom Fiegenbaum, who lived on the same block as Mark's parents and had agreed to help him move a large and unusual A-frame doghouse from the parents' backyard.
They got to Acton Avenue about five-thirty, and as Tom backed his truck down the driveway, Mark went to get Karla. He couldn't find her, which meant she'd probably run out to get something she needed for the house, but he noticed the back door was unlocked. This bothered him. She was going to have to be careful about that sort of thing.
Mark brought Tom in to show him the house. After showing him the main floor, Mark led him into the kitchen and down the stairs to the basement. When he reached the bottom stair, he didn't like what he saw. Several small tables were overturned. Things seemed to be in a mess, despite the fact that he and Karla had organized everything the night before. Something was spilled on the sofa and the floor.
"What's happening here?" Mark asked rhetorically. As he turned to go back upstairs to try to find Karla, he saw through the door to the laundry room.
There was Karla, on her knees and bent forward, wearing a sweater but naked from the waist down, her hands tied behind her back with electrical cord, her head stuffed into a ten-gallon, drum-like barrel filled with water. The barrel was one of the ones he and Karla had used for moving clothes. And the sweater, which had been packed in one of the barrels, was one she wore only in winter.
"Oh my God! Karla!" Mark screamed as he and Tom raced over. Mark pulled her head from the barrel and laid her back on the floor. Her face was puffy and blue, with a deep cut across her forehead and another on her jawline. Her eyes were open, but it was obvious she was dead.
Mark collapsed in grief. He asked Tom to find something to cover her with, and after Tom came back with a red blanket, they called the police.
When Officer David George of the Wood River Police Department arrived a few minutes later, Mark and Tom were outside the front door waiting for him. They led the officer down to the basement and showed him the scene. Throughout the encounter, Mark was barely able to contain himself. "Oh, God, Karla," he kept repeating.
This kind of horror wasn't supposed to happen in Wood River, a quiet community about fifteen minutes from St. Louis. Before long, all the top cops were there to see what was going on, including thirty-nine-year-old chief of police, Ralph Skinner.
Karla showed signs of severe blunt-force trauma to the head, possibly from the upset TV tray stand in the room. Two socks were tied around her neck, and the autopsy would conclude that she had died by strangulation and was already dead by the time her head was submerged in the drum of water.
As much of a focus as this murder scene was, problems dogged the police right from the beginning. Illinois State Police inspector Alva Busch, an experienced crime-scene technician, couldn't get the flash attachment for his camera to work. Bill Redfern, who had taken the call at the police station from Tom Fiegenbaum, fortunately brought a camera and took crime-scene photos but at the time happen to have only black-and-white film in his camera. Another problem was all the people who had been at the house helping the couple move. That was a lot of potential fresh latent fingerprints legitimately at the scene. Selecting out others would be difficult if not impossible.
Some elements appeared to be possible clues, but made no sense. Most notable of these was a glass coffee carafe stuck up in the rafters in the basement. Just before spotting it, police had noted the carafe missing from the machine in the kitchen. No one, including Mark, had any logical explanation for why it was where it was, and its role in the murder, if any, wasn't clear. Alva Busch managed to lift a few latent prints from the glass surface, but they didn't turn out to be complete enough to use.
In the days following the murder, police combed the neighborhood, talking to anyone who might possibly have seen anyone. The next-door neighbor, Paul Main, said that on the day of the murder, he was on his front porch much of the afternoon with his friend John Prante. Prante recalled being at Main's house briefly that morning, just after applying for a job at a local oil refinery, but said he left early to apply for other jobs. The night before the murder, Main, Prante, and a third friend had watched Karla, Mark, and the gang helping them move. All three of them said they had hoped to be invited to the moving-in party since Main was a neighbor and the other friend had known Karla casually in high school. But they had never been asked to join in. The closest they got was when the friend called to Karla from across the driveway.
The neighbor across the street, an elderly woman named Edna Vancil, remembered seeing a red car with a white roof parked in front of 979 the day of the murder. Bob Lewis, one of the people at the party, said he had seen Karla on the driveway talking to a "rough-looking," long-haired guy next door who had pointed to Karla and called her by name. That would have been Paul Main's friend.
"You've got a good memory. It's been a long time," Lewis heard Karla reply. He said he then told Mark Fair about the encounter, suggesting that if those were the kinds of people they were living next to, he'd better be careful until he got to know them better. Mark didn't seem concerned and said that Karla knew the long-haired guy from high school and that he was just visiting Paul Main.
Another woman was driving down the street, taking her grandson to the dentist. She and the child saw a man and a woman talking on the driveway, but even when she was questioned under hypnosis, her description wasn't much.
The police talked to many of Karla's girlfriends, trying to find out if anyone had a grudge against her, perhaps a spurned boyfriend. But all of them said Karla was well liked and had no enemies that they knew of.
One woman, Karla's former roommate, did have an idea, though. Karla's father had died when she was young, and her mother, Jo Ellen, had married Joe Sheppard Sr., from whom she was now divorced. The roommate reported that Karla had not gotten along with Sheppard, who had hit her and was always coming on to her friends. He had to be considered a suspect. He had come over the night of the murder and barraged the police with questions. As I've noted, it's not unusual for a killer to approach the police or otherwise inject himself into the investigation. But there was no evidence linking Sheppard to the crime.
The other person who had to be examined closely was Mark Fair. Along with Tom Fiegenbaum, he had found the body, he had access to the house, he was the closest person to the victim. As I noted with regard to the George Russell case, the spouse or lover always has to be considered. But Mark was at work for the electrical contractor when the murder would have taken place; a number of people had seen him and talked to him. And there was no question in anyone's mind—the police, Karla's friends, her family—that his grief was genuine and profound.
As the investigation geared up, the police polygraphed many of the people they had interviewed, people who could have had contact with Karla shortly before her death. Mark, Tom, and Joe Sheppard passed without any ambiguity. No one really failed. The closest was Paul Main, a man of marginal intellect who had been at home next door that afternoon. Though he claimed John Prante had been with him on his porch and could vouch for him that he hadn't left, Prante himself—who passed his polygraph exam—acknowledged that he had left in the morning to look for work and therefore couldn't say where Main had been during that time. But even though Main's polygraph was questionable and he remained a suspect, as with everyone else nothing tied him directly to the crime.
The trauma of Karla Brown's murder affected Wood River deeply. It remained a wound that wouldn't heal. Both the local and state police had interviewed everyone they could find, had followed up every possible lead. Yet frustratingly, they appeared no closer to a solution. Months went by. Then it was a year. Then two. It was particularly tough on Karla's sister Donna Judson. With her husband, Terry, they seemed involved on almost a daily basis. Karla's mother and her other sister, Connie Dykstra, were unable to face that kind of intense involvement and had less contact with the authorities working on the case.
It was also tough on Don Weber, the state's attorney responsible for Madison County, which contained Wood River. He had been an assistant prosecutor at the time of the murder. A combination of tough prosecutor and deeply sensitive man, Weber desperately wanted to show the public that the kind of outrage perpetrated on Karla would not be tolerated in his district. He was practically obsessed with bringing her killer to justice. Following his election in November 1980 to the top post of state's attorney, he promptly reactivated the case.
The other one who just couldn't let the case rest, no matter how long it dragged on without progress, was the state crime-scene investigator, Alva Busch. There are always a couple of cases in a cop's career that won't let go. And it turned out to be through Busch that this one finally got a critical push forward.
In June of 1980, a full two years after Karla's killing, Busch was in Albuquerque, New Mexico, to testify in a murder trial in a case in which he'd processed a stolen car in Illinois. While waiting for the pretrial motions to be completed, he attended a presentation at the sheriff's department given by Dr. Homer Campbell, an expert from the University of Arizona in the computer enhancement of photographs.
"Hey, Doc," Busch said to him at the end of the presentation, "have I got a case for you." Dr. Campbell agreed to examine the crime-scene and autopsy photos to see if he could help determine exactly the type of instrument or weapon that had been used on Karla. Busch copied and sent all the relevant pictures to Campbell.
That the photos were only black and white didn't make the job any easier, but Campbell was able to do a careful analysis with his sophisticated equipment. Through computer enhancement, he could essentially turn the photos inside out and he was able to report several things. The deep gashes were made by a claw hammer, and the cuts on the chin and forehead had come from the wheels of the overturned TV tray table. But what he told Busch next turned the case completely around and sent it off in a new direction.
"What about the bite marks? Do you guys have any suspects in the bite marks on her neck?"
"What bite marks?" was all Busch could think to say into the phone.
Campbell told him that while the images he'd managed to raise weren't the best, they definitely showed bite marks on Karla's neck, clear enough that if a suspect was identified, they could get a good comparison. One in particular didn't overlap any of the other wounds or marks on the skin.
Unlike anything else they had so far, bite marks were good, solid evidence, practically the same as fingerprints. A comparison of Ted Bundy's teeth with bite marks found on the buttocks of a murder victim in the Chi Omega sorority house at Florida State University had helped convict the notorious serial killer. Campbell had been a prosecution witness at Bundy's trial. (On the morning of January 24, 1989, after extensive interviews and conversations with Bill Hagmaier from our unit, Bundy was put to death in the Florida electric chair. No one will ever know for certain how many young lives he took.) Once the Illinois police had Dr. Campbell's bite-mark images, they began refocusing on some of their original possibilities, most notably the neighbor Paul Main. But after police obtained a bite sample from Main, Campbell couldn't match it to the crime-scene and autopsy photographs. They made an attempt to locate Main's friend John Prante to see if he would finger Main with this added information, but they couldn't find him.
There were other attempts at a solution, including bringing in a well-known Illinois psychic, who, without knowing any of the details of the case, said, "I hear water dripping." To the police, this was a clear reference to the discovery of Karla's body. But beyond the fact that the killer lived near railroad tracks (most people do in Madison County), the psychic didn't offer much help.
Even with the knowledge of the bite marks, little progress was being made in the case. In July of 1981, Don Weber and four of his staff members attended a seminar in New York on forensic science in criminal investigations as part of setting up his new administration as state's attorney. Knowing Weber would be there, Dr. Campbell suggested he bring the Brown case photos and show them to Dr. Lowell Levine, a forensic odontologist from New York University, who was speaking at the seminar. Levine studied the photos but, after agreeing with Campbell that certain of the wounds were definitely bite marks, said he could not make a definitive match. He suggested that they exhume Karla's body, commenting that "a casket is cold storage for evidence." I didn't know Levine personally, but I certainly did by reputation. He had done the analysis in the Francine Elveson case in New York. (He must have done a pretty damn good job, too, since when Bill Hagmaier and Roseanne Russo went to interview Carmine Calabro at the Clinton Correctional Facility, he'd had all his teeth removed to avoid incriminating himself in the appeal. Dr. Levine went on to head up the forensic science unit for New York State.) In March of 1982, Weber and two state police investigators attended the annual training session for the St. Louis Metropolitan Major Case Squad. I was at the meeting, giving an overview of personality profiling and crime-scene analysis to the large gathering. While I don't personally remember the encounter, Weber describes in his fascinating study of the case, Silent Witness (with Charles Bosworth Jr.), that he and his colleagues came up to me after my presentation and asked if what I had just described could be used in their case. I apparently told them to call me at my office when I got back to Quantico and that I'd be happy to help them however I could.
Upon his return, Weber learned that Rick White of the Wood River police had also been at the session and had independently concluded that this would be a good approach in the Brown investigation. White contacted me and we arranged for him to come to Quantico with the crime-scene photos and to let me analyze them on the spot and give my reactions. Weber was too involved in cases being prepared for trial to come himself, but he assigned Assistant State's Attorney Keith Jensen in his place, along with White, Alva Busch, and Randy Rushing, one of the state police officials who'd been with him in St. Louis. The four of them drove over eight hundred miles to Quantico in an unmarked cruiser. The then-current Wood River police chief, Don Greer, was on vacation in Florida, but flew up to Washington to attend the meeting, too.
We met in the conference room. The four investigators had spent much of the drive organizing their thoughts and theories to present to me; they could not have known that I liked to come to my own conclusions before being influenced by anyone else's ideas. We hit it off well, though. Unlike many situations in which we've been brought in for political reasons or to cover someone's ass, these guys were here because they'd simply refused to give up. They really wanted to be here and were genuinely anxious for anything I could do to steer them in the right direction.
I hit it off particularly well with Alva Busch, who shared my difficulty with authority. Like me, he was known to piss off a lot of people with his outspokenness. In fact, Don Weber had had to threaten to call in all his political markers for Busch to be allowed to make the trip to Quantico.
I requested the crime-scene photos and spent several minutes poring over them. I asked a few questions to orient myself, then said, "Are you ready? You might want to record this."
The first thing I told them was my experience told me that when bodies ended up in water inside a house—a bath or shower or a container—the object was not to wash away clues or evidence, as we were seeing in Atlanta, but to "stage" the crime to look like something other than what it actually was. Then I said that they had already undoubtedly interviewed the killer. He was in the neighborhood or immediate vicinity. This kind of crime is almost always a neighborhood or household crime. People don't travel long distances to commit them. If he got blood on him, which he most certainly did, he had to be able to go someplace close by to clean it off and get rid of his bloody clothing. Our guy was comfortable in the situation and knew he wouldn't be disturbed, either because he knew Karla well or had been observing her enough to know her and Mark's habits. Since you've talked to him, he has been cooperative with your investigation. That way, he feels he can keep control of the situation.
He didn't go to Karla's house that afternoon with the plan of killing her. The killing was an afterthought. If he'd planned it, he would have brought his weapons and implements (his "rape kit") with him. Instead, we have manual strangulation and blunt-force trauma, demonstrating a spontaneous act of anger or desperation in reaction to her rejection of him. Manipulation, domination, and control are the watchwords of the rapist. He'd probably gone over to the house offering to help her move in. Karla was known as a friendly sort, and since she knew this guy in some way, she probably let him in. What he wanted from her was sex, some sort of a relationship. When she resisted or he realized he was in over his head, he—like Mary Frances Stoner's killer in South Carolina—decided the only way to save himself was to kill her. And even at that point, he probably panicked and had second thoughts. There was water on the floor and on the sofa. After he strangled her, he might very well have splashed water on her face to try to revive her. When that didn't work, he would have had to deal with her wet face, so he dragged her across the floor and pushed her head in the tub to make it look like some bizarre or kinky ritual; in other words, to draw attention away from what had actually happened. The head in the tub of water had a secondary significance as well. She had rejected him. Now he could degrade her. As in so many other cases, the more an offender does at a scene, even if it's an attempt to throw the police off the scent, the more clues and behavioral evidence he gives you to work with.
This guy is in his mid- to late twenties, I said, and this is not the work of someone who has experience killing. His staging was poor and shows he's never tried to do it before. However, he does have an explosive, assaultive personality, so he could have committed lesser crimes. If he's ever been married, he's recently been separated or divorced or is having marital discord. Like so many of these guys, this one is a real loser with a poor self-image. He may come across as confident, but deep down, he is extremely inadequate.
He is of average intelligence and IQ, went no further than high school, and his use of wire to bind her suggests shop training or one of the vocational trades. Once the investigation was launched, you would find him changing residences and/or jobs, and once the heat was off and he wouldn't create any suspicion, he might very well leave town. He'd also be turning heavily to drugs or alcohol or cigarettes to relieve his tension. In fact, alcohol could have played some role in the crime itself. This was a bold move for this particular guy. He may have been drinking beforehand, which would have lowered his inhibition, though he wouldn't be drunk, because then he wouldn't have done so much on the scene postoffense.
He'd be having difficulty sleeping, he would have a problem with his sex life, and you'd find him becoming more and more nocturnal. If he had a regular job, he would have missed a lot of work as the investigation geared up. He would change his appearance, too. If he had a beard and long hair at the time of the killing, he would have shaved them. If he was clean-shaven, he would have grown a beard. You're not looking for a preppie type, though. He's naturally scruffy and unkempt, and any attempt to keep himself orderly will be an obvious manifestation of overcontrol. He will find this effort physically and mentally exhausting.
As to automobile, in this case I fell back on my old killer standby—a Volkswagen Beetle. It would be old and not terribly well maintained; red or orange.
This is someone who will be following the police investigation closely in the media, and he will be taking his leads from them. If the chief of police has publicly announced that there have been no new leads, that's going to give him a mechanism to cope. He could easily have passed a polygraph; a lot of killers do. The next phase of the investigation has to have as its goal to begin to shake him up.
There can be a lot of stressors. Every year in June he could become more nervous. The same could happen around Karla's birthday. He's probably been out to visit Karla's grave at Calvary Hill Cemetery. He may have sent flowers or asked her directly for forgiveness.
So the next thing you've got to do, I said, is to announce a new and promising lead, something that will appear to get the case back on the front burner. Continuously advertise and publicize this. Keep that "ass-pucker factor" as intense as possible. Mention that you've brought an FBI profiler into the case and that what he's telling you fits in perfectly with the new evidence you've developed.
At that point they told me of Dr. Levine's recommendation to exhume the body and wanted to know what I thought about it. I told them it was a terrific idea, and the more public hoopla leading up to it, the better. Weber should go on television beforehand and announce that if the body is still in good shape and the new examination turns up the evidence they expect, they will be close to solving the murder. In a sense, what they would be conveying to the killer is that they were "resurrecting" Karla, bringing her back from the grave, to bear witness in her own murder.
The digging up of the body will be a tremendous stressor to him. I want Weber to state publicly that if it takes another twenty years, he's going to solve this case. Your offender is going to be concerned and inquisitive. He'll be asking a lot of questions. He may even call the police directly! Make sure you videotape or photograph everyone who shows up at the cemetery; he may be there. He's going to be in a lot of suspense about what shape the body is in. And when you finally announce how pleased you are with its condition, that's going to send him farther over the edge. At the same time, he'll become even more of a loner, isolating himself from whatever friends he has. This will be the time to start listening to people in bars and places like that to see if any of the regulars are displaying markedly changed behavior. He may recently have joined a church or taken up religion as a means to cope. And while you're putting all this stress on him, there should be a comment in the paper from one of the cops—it could even be from me—that sounds almost empathic. We should say we know what he's going through, that he did not intend to kill her and has been carrying this huge weight on his shoulders all these years.
I went on to outline an interrogation strategy similar to what had worked in the Stoner case. The important thing was that once a suspect had been identified, he shouldn't be arrested right away but left to stew for a week or so, then you'd want to get him to confess before arresting him. The more facts you have at your disposal, the more things you can say, like, "We know you carried her from here to here" or "We know about the water," the better shot you'll have. An object that had a material role in the murder (such as the rock in the Stoner case) would be good to have in the room.
After hearing my impressions, my five visitors seemed to take what I had said to heart. They asked how I could tell all that just by hearing routine details of the case and looking at photographs. I'm not sure of the answer to that, though Ann Burgess has noted that I'm a visual person and like to work first from what I can look at. She says, and it's probably true, that I have a tendency in consultations to say "I see" rather than "I think." Part of it probably has to do with not being able to be on-scene most of the time, so I've got to re-create the environment within my head. Often, when police would call me back several years after I'd analyzed a case for them, I could recall it and what I'd said about the UNSUB if they would just describe the crime scene to me.
The investigators from Illinois said that from what I told them, two of their many interviewees still looked like strong suspects—Paul Main and his friend John Prante. Both had been next door that day, and at least one of them, Prante, had been drinking beer. Their stories had never quite squared with each other, which could have been the result of their low intelligence and drinking, or could have meant that one or both of them were lying. Prante had done better than Main on the polygraph, but they both fit the profile well. In fact, in some ways Prante fit better. He had been more cooperative with the police, and after the heat had died down, he had left town as I predicted the killer would, only to return later on.
I said that the campaign I had outlined could be used against both of them. In fact, since I thought whoever had done it felt periodic guilt and remorse, a bit of extra flair might involve having a woman portray Karla and call each of them in the middle of the night, sobbing and asking, "Why? Why? Why?" This should coincide with articles in the paper about what an all-American girl Karla had been and how tragic it was that she had been cut down in her prime. I've always gone for the theatrical touch.
Once the campaign had been on for about a week or ten days, the police could see if either Main or Prante was reacting in the way I'd said the killer would. If one of them was, then the next step would be to use informants—friends, acquaintances, work associates—to try to draw comments or a confession out of him.
The exhumation of the body on June 1, 1982, was handled just the way I'd hoped, with Lowell Levine on the scene, a lot of television and press coverage, and appropriately solemn and optimistic statements from Weber. I've found that in smaller towns it's a lot easier to get the kind of cooperation you need from journalists than it is in big cities, where they're much more apt to feel you're trying to manipulate them or tell them what to print. I see it more as a cooperative effort between the press and law enforcement that shouldn't compromise the integrity of either. I've never asked a newspaper or TV reporter to lie or produce a false or incomplete story. But on many occasions, I have given out the information I needed to have an UNSUB read and react to. When reporters are cooperative with me, I'm cooperative with them. And in certain cases, when they've been particularly cooperative, I've given them exclusives when the inside story could finally be told.
Fortunately, Karla's body was in amazingly well-preserved condition. The new autopsy was performed by Dr. Mary Case, an assistant medical examiner for the city of St. Louis. Unlike in the first postmortem, Dr. Case determined that the cause of death was drowning. She also found a skull fracture. Most important, they got the bite-mark evidence they needed.
The organized publicity campaign continued in earnest. Tom O'Connor of the state police and Wayne Watson of the Financial Fraud and Forgery Unit interviewed Main at his house, ostensibly about public-aid payments he was receiving that he was possibly ineligible for. They led him into a discussion of Karla Brown's murder. While he wouldn't confess and denied any involvement in the crime, he had definitely been closely following the publicity and had some inside information. For example, Watson mentioned that Main had left out Acton Avenue on his list of previous addresses. He said he had been trying to forget because of bad memories of the cops hassling him about the neighbor girl who got killed there.
Watson said, "She's the one who was shot, strangled, and drowned in a fifty-gallon barrel."
"No, no! Not shot, not shot!" Main replied emphatically.
Just around the time of the exhumation, a man named Martin Higdon went to the Wood River police and said he'd gone to high school with Karla Brown and that all of the current publicity had led to discussions at work. He thought the police should know that a woman he worked with claimed that at a party not long after the murder, a man said he had been at Karla's house on the day she was killed.
O'Connor and Rick White interviewed the woman, whose name was Vicki White (no relation). She confirmed the story, saying she and her husband, Mark, had been at a party at Spencer and Roxanne Bond's house, where she'd spoken to a man she'd known at Lewis and Clark Community College. The man said he had been at Karla's house the day of the murder. He mentioned where she had been found and that she had been bitten on her shoulder. He was going to have to leave town because he thought he would be considered a prime suspect. At the time, she'd discounted this as idle talk.
His name was John Prante.
How could he have known about the bite marks so soon after the murder when the police didn't know about them until two years later? O'Connor and White asked each other. They then interviewed the party's host, Spencer Bond, who had the same recollection as Vicki and Mark White. Bond also mentioned that Main had given him details about how Karla was found. The question was whether Main had gotten the information from Prante, or vice versa. Though Prante had done better on the polygraph, Weber and the police didn't think Main was bold enough to have carried out such a crime or smart enough to have set up Prante.
Bond had recently seen Prante, driving his old red Volkswagen Minibus. Though I'd gotten the color and make right, I'd missed out on the model. But this, in itself, was significant. About this time, we were starting to see a shift in vehicle of preference to vans. Bittaker and Norris used one. Steven Pennell used one. Unlike a car, in the back of a van you can do whatever you want and not be seen. You have, in effect, a mobile murder site.
I was not surprised to hear that John Prante had grown a beard since the murder. Bond agreed to wear a wire while he spoke to Prante about the case. While Prante didn't admit the killing, he revealed how closely he fit the profile. He had studied welding at Lewis and Clark. He had left town after the murder. He had been divorced and had trouble with women. He was extremely curious about the investigation.
Thursday, June 3, Weber's office secured a court order compelling Prante to submit to a dental impression the next day. Chief Don Greer told him they were trying to tie up loose ends, and if he didn't match, they could eliminate him as a suspect.
After leaving the dentist's office, Prante called Weber, just as I figured he would. He wanted to know what was going on with the investigation. Weber had the presence of mind to get his assistant Keith Jensen on the line at the same time, just to make sure Weber couldn't later be knocked out of the case as a potential witness. In talking with Weber, Prante contradicted his earlier story about when he'd been at Paul Main's house. As I predicted, he appeared cooperative.
The police got more information from a second wired exchange between Bond and Prante, then even more from a taped conversation between Bond and Main. Prante told Bond he was up to several packs of cigarettes a day. Main went so far as to suggest that perhaps Karla had set Prante off by rejecting his sexual advances. That led to another police interview with Main, in which he stated that he believed Prante was responsible for the murder, though he recanted after a private conversation with Prante.
The following Tuesday, Weber, Rushing, and Greer flew to Long Island to see Dr. Levine. They gave him the new autopsy photographs and three sets of dental impressions—Main's, those of another long-standing suspect, and Prante's. Levine eliminated the first two right away. He couldn't say with scientific certainty that only Prante's teeth out of the whole world would match up, but they did—perfectly.
Paul Main was arrested and charged with obstructing justice. Prante was charged with murder and burglary with intent to commit rape. He went to trial in June of 1983. In July, he was found guilty and sentenced to seventy-five years in prison.
It had taken four years, but through the combined efforts of many dedicated people, a killer was finally brought to justice. I was particularly pleased and gratified to receive a copy of a letter Assistant State's Attorney Keith Jensen sent to FBI director William Webster. In it he wrote, "The community finally feels safe, and the family feels justice has been done, none of which could have happened without John Douglas. While he is an extremely busy man, I feel his efforts should not go unnoticed. I extend my sincere thanks and wish that there were more John Douglases available with the competency, capacity, and ability to assist as he did." These were kind words indeed. Fortunately, though, the previous January I had been able to make my case to Jim McKenzie, the assistant director of the Academy, that we did need "more John Douglases." In turn, he'd managed to sell headquarters, even though it meant stealing bodies from other programs. That was how I got Bill Hagmaier, Jim Horn, Blaine McIlwaine, and Ron Walker in the first go-round, then Jim Wright and Jud Ray in the second. As time soon told, they all made sizable contributions.
Despite everyone's best efforts, some cases, like Karla Brown's, take years to close. Others just as complex can be solved in a matter of days or weeks if everything breaks right.
When a stenographer named Donna Lynn Vetter in one of the FBI's southwestern field offices was raped and murdered in her ground-floor apartment one night, Roy Hazelwood and Jim Wright were given an unambiguous order from the Director's Office: get down there immediately and solve the case. By that time, we had divided the country into regions. This one fell in Jim's territory.
The message had to be loud and clear: you don't get away with killing FBI personnel, and we'll do whatever we have to to make sure. At two the next afternoon, an FBI Hostage Rescue Team helicopter carried the two agents and their hastily packed bags from Quantico to Andrews Air Force Base in Maryland, where they boarded a Bureau jet. Upon landing, they went immediately to the crime scene, which had been held intact for them by the local police.
Vetter was a white, twenty-two-year-old woman who'd grown up on a farm, and even though she'd worked for the Bureau for more than two years, she'd moved to the city only eight months before. Naive to the dangers of urban life, she'd taken an apartment in an industrial, predominantly black and Hispanic area. The resident manager was cognizant of security considerations. She had installed a white porch-type lightbulb—instead of the regular yellow one—over the door of each apartment where a single female tenant lived, so that her staff and the security guards would pay special attention. The system was not made public. But for all its good intentions, the code would have been quickly transparent to even the most casual snooper.
Police had been called shortly after 11 p.m. when one of the other residents noticed the apartment's window screen had been ripped out and called the complex's security guard. The victim's nude body, beaten about the face and bearing multiple stab wounds, was covered with blood. The autopsy showed she had been raped.
The assailant forced entry through the front window, knocking over a large potted plant on his way in. The telephone cord had been unplugged from the wall. Large, hideous bloodstains were on the dining-room carpet and kitchen floor, where the main attack seemed to have taken place. One stain where the body had lain looked eerily like a life-size angel, her wings spread as if in flight. The blood tracks indicated the victim was then dragged into the living room. From the defense wounds on the body, it seemed that she had gone for a kitchen knife, but he had grabbed it and turned it on her.
Vetter's bloodstained clothing was found by the emergency medical team at the edge of the kitchen floor near the cabinets. Her shorts and panties were rolled, indicating they'd been removed by the attacker while she was lying on the floor. When police arrived at the scene, the lights in the apartment were off. They speculated that the offender had probably turned them off to delay discovery after he left.
From everything they learned from coworkers, family, and neighbors, the young woman was shy, honest, and devout. She had grown up in a strict and solid religious environment, and she took her religion seriously. She wasn't in any way glamorous and seemed to have little, if any, social life, either with men or her coworkers, who described her as conscientious and hardworking but "different." This probably had a lot to do with her lack of sophistication and sheltered upbringing. No one suggested any kind of illicit behavior or hanging around with the "wrong kind." No drugs, alcohol, cigarettes, or birth control pills were in her apartment. Her parents were absolutely convinced of her chastity and said they thought she would do anything to protect her virginity.
After studying the scene, that was what Roy and Jim concluded had happened. While there was blood all over the place, one particular bloodstain aroused their special interest. It was right outside the bathroom door. Inside the bathroom, they noticed urine but no tissue in the bowl of the unflushed toilet.
This gave them an immediate sense of what had taken place between the intruder and the victim. She must have been in the bathroom when she heard the break-in. She got up without taking the time to flush and went out to see what was going on. As soon as she passed through the bathroom door, he hit her hard in the face, essentially trying to neutralize her. Jim and Roy found the murder weapon, a kitchen knife, hidden under a seat cushion in the living room.
The murder weapon itself told them something—that the UNSUB had not broken into the apartment with the intention of murder. And the fact that nothing of value was taken suggested he had come with intentions other than burglary. The evidence suggested he was there to rape. Had he been there to murder, rather than spend time with her, there would have been no reason to unplug the phone. The easy access of the apartment, the victim's plainness, his blitzing her before he'd even said a word to her, all pointed to an angry, macho type with low intelligence and no social skills or confidence in his ability to control someone else through words. Unless he completely controlled this unthreatening victim right from the beginning, he knew he couldn't succeed in his goal.
What he hadn't counted on was how fiercely this shy, quiet woman would resist. Everything in her background told the profilers that this was exactly what she would do to defend her honor. But the attacker wouldn't have known. The more she fought him, the more he was in danger of losing control, and the more his rage grew. With the Karla Brown case, another rape that turned to murder, I felt the assailant's rage was secondary to his need to "deal with" the mess he'd created. In this killing, it looked as if the rage and need to deal with the victim had equal importance. The anger in this case was sustained rather than momentary. The drag marks showed that after he attacked her in the kitchen, he dragged her into another room where he raped her, bleeding and dying.
Roy and Jim began preparing their profile the very evening they arrived. They were looking for a man between twenty and twenty-seven years of age. Normally, in a sexually based or lust murder, if the victim was white, you would expect the offender to be white, too. But the agents firmly believed this had started out as a rape, and so the "rules" of rape applied. This was a predominantly black and Hispanic apartment complex and neighborhood, with a high incidence in the area of white women being raped by black men, so there was a very strong chance the killer was probably black.
They didn't think the UNSUB would be married, but he could have been living in a financially dependent or exploitive relationship with someone. Any woman who had a relationship with him would be younger, less experienced, or in some way easy to influence. He would not be involved with anyone he found challenging or in any way intimidating. While he would be of fairly low intelligence and have an unspectacular record in school (where he'd probably been a behavior problem), he would be streetwise and able to take care of himself in a fight. He would want to seem macho and tough to those around him, and he would wear the best clothing he could afford. Likewise, he would be athletic and try to stay in good condition.
He would live within walking distance of the scene, in a lower-income rental unit. He'd have some menial job and would be in frequent conflict with coworkers or authority figures. Because of his explosive temper, he wouldn't have been in the military, or if he had, he would have been discharged. The agents didn't think he had killed before, but would have burglarized and assaulted. Roy Hazelwood, one of the leading experts on rape and crimes against women, believed strongly that he had a past history of rape or sexual assault.
They predicted his postoffense behavior, which in many ways mirrored that of Karla Brown's killer, including absence from work, heavier drinking, weight loss, and a change in appearance. Most important, they felt that this type of individual would mention his crime or confide in a family member or close associate. And that could be the key to a proactive strategy for catching him.
Since they knew the UNSUB would be following the news, Roy and Jim decided to make their profile public, submitting for interviews with the local press. The only significant detail they withheld was the racial factor. In case they were wrong, they didn't want to lead the investigation astray and misdirect potential leads.
But what they did make as public as possible was their belief that whomever the UNSUB had talked to about the murder was in grave danger him—or her—self, now that he or she knew this incriminating information. If you recognize yourself in this situation, they urged, please contact authorities before it's too late. Within two and a half weeks, the offender's armed-robbery partner called the police. The subject was apprehended, and based on a matchup of palm prints found at the murder scene, he was charged.
When we went over the profile afterward, we found that Jim and Roy had been right on the money. The offender was a twenty-two-year-old black male who lived four blocks from the crime scene. He was single, lived with, and was financially dependent on, his sister. At the time of the murder he was on probation for rape. He was tried, found guilty, and sentenced to death. His execution was carried out only recently.
I've often told my people that we should be like the Lone Ranger, riding into town, helping to bring about justice, then quietly riding out again.
Who were those masked men? They left this silver bullet behind.
Them? Oh, they were from Quantico.
In this particular case, Jim and Roy rode out of town quietly. They had been rushed down in a private Bureau jet. When their work was done, they flew home tourist class, crammed in with happy vacationers and screaming kids in the back of a commercial flight. But we knew what they'd done, and so did all the recipients of the "silver bullets" they had left behind.
مشارکت کنندگان در این صفحه
ویرایشگران این صفحه به ترتیب درصد مشارکت:
🖊 شما نیز می‌توانید برای مشارکت در ترجمه‌ی این صفحه یا اصلاح متن انگلیسی، به این لینک مراجعه بفرمایید.