سرفصل های مهم
فصل 08
توضیح مختصر
زمان مطالعه

9 دقیقه

سطح

خیلی سخت
دانلود اپلیکیشن «زیبوک»
این فصل را می‌توانید به بهترین شکل و با امکانات عالی در اپلیکیشن «زیبوک» بخوانید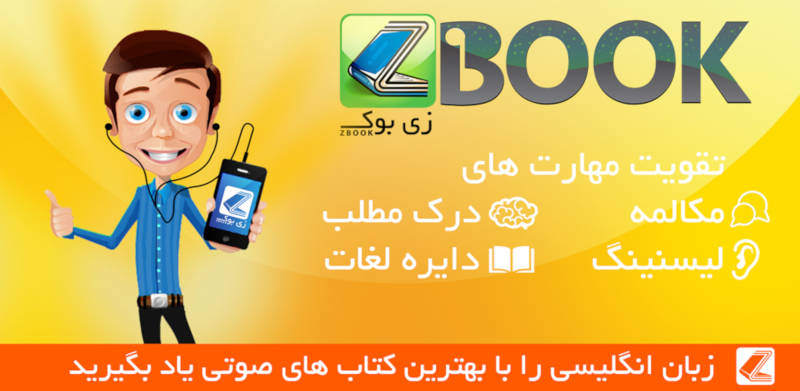 متن انگلیسی فصل
Chapter eight
The last fight
Late that night Aunt May was alone in her bedroom. She looked at a photo of Uncle Ben.
Suddenly, the bedroom wall exploded. The Green Goblin was there on his glider. He looked at her with his terrible yellow eyes and laughed crazily.
---
Peter ran to Aunt May's room at the hospital. She wasn't dead. Her face was white and she cried out, 'Those terrible yellow eyes!'
'What happened?' shouted Peter, but no one answered.
Peter stopped for a second. Then he understood.
'He knows!' he thought. 'The Green Goblin knows Aunt May. He knows Peter Parker is Spider-Man!'
Peter sat by Aunt May's bed all night. The next day MJ came to the hospital.
'How is she?' she asked Peter.
'She's going to be OK,' said Peter. 'Did you talk to Harry?'
'No, I didn't. The thing is… I'm in love with - don't laugh - Spider-Man.'
In her bed, Aunt May opened her eyes and listened.
'Oh, him,' said Peter. 'Well, he is very cool. I know him a bit. I take photos of him.'
'Does he talk about me?'
'Yeah. I talk to him about you. Once I said, "You know, Spider-Man, the great thing about MJ is - you look into her eyes and you feel stronger… excited… but frightened at the same time.'"
'You said that?' MJ smiled and took Peter's hand.
Aunt May heard everything and she smiled, too.
The door opened quietly and Harry came into the room. MJ pulled her hand away but it was too late. They all knew.
---
Harry went to his father's home.
'You were right about MJ,' he said to his father. 'You're right about everything. She's in love with Peter.'
'Parker?' his father said quietly. 'And how does he feel about her?'
'Peter was in love with MJ when he was six! And he still loves her.'
Mr Osborn smiled. Then he looked at Harry sadly. 'I'm so sorry. I wasn't always there for you. But now things are going to be different. I'm going to make things right,' he said and took Harry in his arms.
---
Back at the hospital, Aunt May looked at Peter. Peter smiled back.
'A smile!' said Aunt May. 'And you smiled at MJ earlier today, too! You love MJ, Peter. Please tell her. Everyone knows you love her.'
But suddenly, Peter thought of the Green Goblin.
'Just a second, Aunt May,' he said and he left the room.
He called MJ's number but she didn't answer.
'MJ?' he shouted. 'Are you there?'
Then he heard a crazy laugh at the other end of the phone. 'Can Spider-Man come out to play?' It was the Green Goblin!
'Where is she?' Peter cried.
---
MJ woke up. It was night. She looked down. She was high up on the Queensboro Bridge. This was a bad dream, right? A cable car took people from Manhattan to Roosevelt Island. The lights were on in the cable car. She saw some children in the cable car. Then she heard a crazy laugh. It was the Green Goblin on his glider!
The Green Goblin shot at the cable car station on Roosevelt Island. The station exploded and the cable car stopped over the water.
Seconds later Spider-Man was there. Suddenly, there was a terrible sound. 'The cable is breaking,' thought Spider-Man. The cable car started to fall. 'I can't save them. There isn't time!'
Then the Green Goblin took the cable in his hand and saved the children! With the cable in his right hand, he glided up to MJ. He took her in his left arm and shouted, 'Spider-Man! Who is going to die? The woman you love or the little children? You choose!' And then the Green Goblin opened both his hands.
In a second, Spider-Man jumped down and took MJ in his arms. Then he took the cable in his other hand. He shot webbing at Queensboro Bridge and stopped the fall of the cable car.
Spider-Man said to MJ, 'Go down the cable to the cable car.'
'I can't.'
'Yes, you can, MJ.'
Slowly she went down.
Peter turned and the Green Goblin crashed into him. The Green Goblin laughed and turned the glider.
'It's time to die!' he cried and glided fast back under Queensboro Bridge. And then something hit the Green Goblin. The glider went around and around crazily. The people on the bridge shouted at the Green Goblin and hit him with bits from the bridge.
Carefully, Spider-Man put the cable car down onto a big boat under the bridge.
---
The Green Goblin shot a cable around Peter's body. Then he took Peter to an old building on Roosevelt Island. There, he hit Peter again and again.
'I'm going to finish MJ very slowly!' said the Green Goblin.
Peter looked up - he was angry! He hit the Green Goblin hard again and again. He shot webbing at a wall and pulled - it crashed down on the Green Goblin. At last, the fight was over.
'Peter, stop!' the Green Goblin cried. 'It's me.' He pulled off his mask. The tired face of Norman Osborn looked at Spider-Man.
'Mr Osborn…' said Peter.
'Peter…'
'Those OsCorp people are dead because of you.'
'No, that was the Green Goblin. Not me. You can save me, Peter. I'm like a father to you. Give me your hand 'I had a father. His name was Ben Parker.'
Peter's spider sense was working well. 'I can feel the glider behind me,' he thought. Suddenly, he jumped up high. The glider moved very fast. It glided right through Norman Osborn's body.
'Peter,' said Mr Osborn, before he died. 'Don't tell Harry.'
---
Spider-Man took Mr Osborn's body back to his house. Harry came into his father's room. He saw Spider-Man and the dead body.
'What did you do?' he shouted. But Spider-Man left quickly through the window.
مشارکت کنندگان در این صفحه
تا کنون فردی در بازسازی این صفحه مشارکت نداشته است.
🖊 شما نیز می‌توانید برای مشارکت در ترجمه‌ی این صفحه یا اصلاح متن انگلیسی، به این لینک مراجعه بفرمایید.