سرفصل های مهم
بخش 02
توضیح مختصر
زمان مطالعه

130 دقیقه

سطح

خیلی سخت
دانلود اپلیکیشن «زیبوک»
این فصل را می‌توانید به بهترین شکل و با امکانات عالی در اپلیکیشن «زیبوک» بخوانید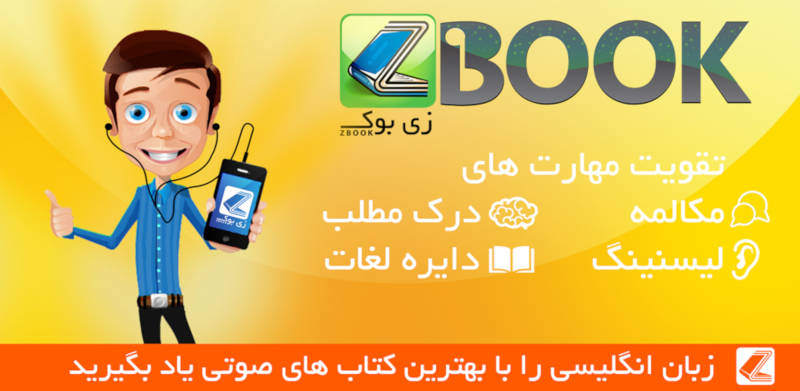 متن انگلیسی فصل
Part 2 - Book 1
1 - The Three Metamorphoses
OF THREE metamorphoses of the spirit do I tell you: how the spirit becomes a camel, the camel a lion, and the lion at last a child.
Many heavy things are there for the spirit, the strong reverent spirit that would bear much: for the heavy and the heaviest longs its strength.
What is heavy? so asks the spirit that would bear much, and then kneels down like the camel, and wants to be well laden.
What is the heaviest thing, you heroes? asks the spirit that would bear much, that I may take it upon me and exult in my strength.
Is it not this: To humiliate oneself in order to mortify one's pride? To exhibit one's folly in order to mock at one's wisdom?
Or is it this: To desert our cause when it triumphs? To climb high mountains to tempt the tempter?
Or is it this: To feed on the acorns and grass of knowledge, and for the sake of truth to suffer hunger in one's soul?
Or is it this: To be sick and send away the comforters, and to make friends of the deaf, who never hear your requests?
Or is it this: To go into foul water when it is the water of truth, and not avoid cold frogs and hot toads?
Or is it this: To love those who despise us, and to give one's hand to the phantom who tries to frighten us?
All these heaviest things the spirit that would bear much takes upon itself: like the camel, that, when laden, hastens into the desert, so speeds the spirit into its desert.
But in the loneliest desert happens the second metamorphosis: here the spirit becomes a lion; he will seize his freedom and be master in his own wilderness.
Here he seeks his last master: he wants to fight him and his last God; for victory he will struggle with the great dragon.
Who is the great dragon which the spirit no longer wants to call Lord and God? "Thou-shalt," is the great dragon called. But the spirit of the lion says, "I will."
"Thou-shalt," lies in his path, sparkling with gold- a scale-covered beast; and on each scale glitters a golden "Thou-shalt!"
The values of a thousand years glitter on those scales, and thus speaks the mightiest of all dragons: "All values of all things- glitter on me.
All value has long been created, and I am all created value. Verily, there shall be no more 'I will' ." Thus speaks the dragon.
My brothers, why does the spirit need the lion? Why is the beast of burden, which renounces and is reverent, not enough?
To create new values- that, even the lion cannot accomplish: but to create for oneself freedom for new creating- that freedom the might of the lion can seize.
To create freedom for oneself, and give a sacred No even to duty: for that, my brothers, the lion is needed.
To assume the right to new values that is the most terrifying assumption for a load-bearing and reverent spirit. To such a spirit it is preying, and the work of a beast of prey.
He once loved "Thou-shalt" as the most sacred: now is he forced to find illusion and arbitrariness even in the most sacred things, that freedom from his love may be his prey: the lion is needed for such prey.
But tell me, my brothers, what the child can do, which even the lion could not do? Why must the preying lion still become a child?
The child is innocence and forgetting, a new beginning, a game, a self-rolling wheel, a first movement, a sacred Yes.
For the game of creation, my brothers, a sacred Yes is needed: the spirit now wills his own will; the world's outcast now conquers his own world.
Of three metamorphoses of the spirit I have told you: how the spirit became a camel, the camel a lion, and the lion at last a child.- Thus spoke Zarathustra.
And at that time he stayed in the town which is called The Pied Cow.
2 - The Academic Chairs of Virtue
A SAGE was praised to Zarathustra, as one who could speak well about sleep and virtue: greatly was he honored and rewarded for it, and all the youths sat before his chair. To him went
Zarathustra, and sat among the youths before his chair. And thus spoke the wise man: Respect and modesty in presence of sleep! That is the first thing! And to avoid all who sleep badly and keep awake at night!
Modest is even the thief in presence of sleep: he always steals softly through the night. Shameless, however, is the night-watchman; shamelessly he carries his horn.
No small art is it to sleep: for its sake must one stay awake all day.
Ten times a day must you overcome yourself: that causes wholesome weariness, and is opium for the soul.
Ten times must you reconcile again with yourself; for overcoming is bitterness, and badly sleep the unreconciled.
Ten truths must you find during the day; otherwise will you seek truth during the night, and your soul will have been hungry.
Ten times must you laugh during the day, and be cheerful; otherwise your stomach, the father of affliction, will disturb you in the night.
Few people know it, but one must have all the virtues in order to sleep well. Shall I bear false witness? Shall I commit adultery?
Shall I covet my neighbor's maidservant? All that would ill accord with good sleep.
And even if one have all the virtues, there is still one thing needful: to send the virtues themselves to sleep at the right time.
That they may not quarrel with one another, the good females! And about you, you unhappy one!
Peace with God and your neighbor: so desires good sleep. And peace also with your neighbor's devil! Otherwise he will haunt you in the night.
Honor to the government, and obedience, and also to the crooked government! So desires good sleep.
How can I help it, if power likes to walk on crooked legs?
He who leads his sheep to the greenest pasture, shall always be for me the best shepherd: so does it accord with good sleep. Many honors I want not, nor great treasures: they excite the spleen. But it is bad sleeping without a good name and a little treasure.
A small company is more welcome to me than a bad one: but they must come and go at the right time. So does it accord with good sleep.
Well, also, do the poor in spirit please me: they promote sleep. Blessed are they, especially if one always give in to them.
Thus passes the day to the virtuous.
When night comes, then take I good care not to summon sleep. It dislikes to be summoned- sleep, the lord of the virtues!
But I think of what I have done and thought during the day. Thus chewing the cud, patient as a cow, I ask myself: What were your ten overcomings?
And what were the ten reconciliations, and the ten truths, and the ten laughters with which my heart enjoyed itself?
Thus pondering, and cradled by forty thoughts, I am overcome by sleep, the unsummoned, the lord of the virtues.
Sleep taps on my eye, and it turns heavy. Sleep touches my mouth, and it remains open.
On soft soles does it come to me, the dearest of thieves, and steals from me my thoughts: stupid do I then stand, like this academic chair.
But not much longer do I then stand: Soon I will lie.-When Zarathustra heard the wise man thus speak, he laughed in his heart: for a light had dawned upon him. And thus he spoke to his heart:
This sage with his forty thoughts is a fool: but I believe he knows well how to sleep.
Happy is he who even lives near this wise man! Such sleep is contagious even through a thick wall.
A magic resides even in his academic chair. And it is not in vain that the youths sit before this preacher of virtue.
His wisdom is to keep awake in order to sleep well. And verily, if life had no sense, and had I to choose nonsense, this would be the most sensible nonsense for me also. Now I know well what people once sought above all else when they sought teachers of virtue. Good sleep they sought, and opiate virtues to promote it!
To all those be lauded sages of the academic chairs, wisdom was sleep without dreams: they knew no better meaning of life.
Even now, to be sure, there are some like this preacher of virtue, and not all are so honest: but their time is past. And not much longer do they stand: soon they will lie.
Blessed are those sleepy ones: for they shall soon drop off.-
Thus spoke Zarathustra.
3 - The After worldly
ONCE on a time, Zarathustra also cast his delusion beyond man, like all the after worldly. The work of a suffering and tortured God, the world then seemed to me.
The dream- and fiction- of a God, the world then seemed to me; colored vapors before the eyes of a divinely suffering one. Good and evil, and joy and pain, and I and you- colored vapors did they seem to me before creative eyes. The creator wished to look away from himself,- and so he created the world.
Intoxicating joy it is for the sufferer to look away from his suffering and forget himself. Intoxicating joy and self forgetting, the world once seemed to me.
This world, the eternally imperfect, an eternal contradiction's image and imperfect image- an intoxicating joy to its imperfect creator:- thus the world once seemed to me.
Thus did I too once cast my delusion beyond man, like all the after worldly.
Beyond man?
Ah, my brothers, that God whom I created was man-made and madness, like all gods!
Man he was, and only a poor fragment of man and ego. Out of my own ashes and glow this ghost came to me. And verily, it did not come to me from the beyond!
What happened then, my brothers? I overcame myself, the suffering one; I carried my own ashes to the mountain; I created a brighter flame for myself. And lo! This ghost fled from me!
Now it would be suffering and torment to believe in such ghosts: now it would be suffering and humiliation. Thus I speak to the after worldly.
It was suffering and impotence- that created all afterworlds; and the brief madness of bliss, which only the greatest sufferer experiences.
Weariness that wants to reach the ultimate with one leap, with a death leap; a poor ignorant weariness, unwilling even to will any longer: that created all gods and afterworlds.
Believe me, my brothers! It was the body which despaired of the body- it groped with the fingers of the deluded spirit at the ultimate walls.
Believe me, my brothers! It was the body which despaired of the earth- it heard the bowels of being speaking to it.
And then it sought to get through the ultimate walls with its head- and not only with its head - into "the other world. "But that "other world" is well concealed from man, that dehumanized, inhuman world which is a heavenly nothing; and the bowels of being do not speak to man, except as man.
It is difficult to prove all being, and hard to make it speak. Tell me, my brothers, is not the strangest of all things the best proved?
Yes, this ego, with its contradiction and perplexity, speaks most honestly of its being- this creating, willing, valuing ego, which is the measure and value of things.
And this most honest being, the ego- it speaks of the body, and still implies the body, even when it muses and raves and flutters with broken wings. It learns to speak ever more honestly, the ego; and the more it learns, the more titles and honors does it find for body and earth.
A new pride my ego taught me, and this I teach to men: no longer to bury one's head into the sand of heavenly things, but to carry it freely, a earthly head, which gives meaning to the earth!
I teach men a new will: to will this path which man has followed blindly, and to affirm it- and no longer to slink aside from it, like the sick and decaying!
The sick and decaying- it was they who despised the body and the earth, and invented the heavenly world, and the redeeming blood-drops; but even those sweet and sad poisons they borrowed from the body and the earth!
From their misery they sought escape, and the stars were too remote for them.
Then they sighed: "O that there were heavenly paths by which to steal into another existence and into happiness!"
Then they contrived for themselves their bypaths and bloody potions!
These ungrateful ones, they now hallucinated their transport beyond the sphere of their body and this earth,. But to what did they owe the convulsion and rapture of this transport? To their body and this earth.
Zarathustra is gentle with the sick. He is not indignant at their modes of consolation and ingratitude. May they become convalescents, men of overcoming, and create higher bodies for themselves!
Neither is Zarathustra indignant at a convalescent who looks tenderly on his delusions, and at midnight steals round the grave of his God; but sickness and a sick body remain even in his tears.
Many sickly ones have always been among those who muse and crave for God; violently they hate the discerning ones, and the latest of virtues, which is honesty.
They always look backward to dark ages: Indeed, delusion and faith were then something different. To rave reason was godlike, and to doubt was sin.
Too well do I know those godlike ones: they want that one should believe them, and that doubt should be sin. But I know too well what they themselves most believe.
Not in afterworlds and redeeming blood-drops: but in the body do they believe most; and their body is for them the thing-in-itself.
But it is a sickly thing to them, and gladly would they shed their skin.
Therefore they hearken to the preachers of death, and themselves preach afterworlds.
Hearken rather, my brothers, to the voice of the healthy body; it is a more honest and pure voice.
More honestly and purely speaks the healthy body, perfect and square-built; and it speaks of the meaning of the earth. Thus spoke Zarathustra.
4 -The Despisers of the Body
TO THE despisers of the body I speak my word. I wish them neither to learn afresh, nor teach anew, but only to bid farewell to their own bodies,- and thus become silent.
"Body am I, and soul"- so says the child. And why should one not speak like children?
But the awakened one, the knowing one, says: "Body am I entirely, and nothing more; and soul is only the name of something in the body."
The body is a great wisdom, a plurality with one sense, a war and a peace, a flock and a shepherd.
An instrument of your body is also your small wisdom, my brother, which you call "mind"- a little instrument and toy of your great wisdom.
"I," you say, and are proud of that word. But the greater thing- in which you are unwilling to believe- is your body with its great wisdom; that does not say "I," but does "I."
What the sense feels, what the mind knows, never has its end in itself. But sense and mind would rather persuade you that they are the end of all things: so vain are they.
Instruments and toys are sense and mind: behind them there is still the Self.
The Self seeks with the eyes of the senses, it listens also with the ears of the mind.
Always the Self listens and seeks; it compares, masters, conquers, and destroys. It rules, and is also the mind's ruler.
Behind your thoughts and feelings, my brother, there is a mighty lord, an unknown sage- it is called Self; it dwells in your body, it is your body.
There is more wisdom in your body than in your best wisdom. And who then knows why your body needs precisely your best wisdom?
Your Self laughs at your mind, and its bold leaps. "What are these leaps and flights of thought to me?" it says to itself.
"A detour to my end. I hold the puppet strings of the mind, and am the prompter of its notions."
The Self says to the mind: "Feel pain!" Then the mind suffers, and thinks how it may put an end to its suffering and that is why it is made to think.
The Self says to the mind: "Feel pleasure!" Then the mind is pleased, and thinks how it may be pleased again- and that is why it is made to think.
I want to speak to the despisers of the body. Their contempt is caused by their respect. What is it that created respect and contempt and worth and will?
The creating Self created for itself respect and contempt, it created for itself pleasure and pain. The creative body created the mind as a hand for its will.
Even in your folly and contempt you each serve your Self, you despisers of the body. I tell you, your very Self wants to die, and turns away from life.
No longer can your Self do that which it desires most:- create beyond itself.
That is what it desires most; that is its fervent wish.
But it is now too late to do so:- so your Self wishes to perish, you despisers of the body. To perish- so wishes your Self; and therefore you have become despisers of the body. For you can no longer create beyond yourselves.
And that is why you are angry with life and the earth. An unconscious envy is in the sidelong glance of your contempt.
I do not go your way, you despisers of the body! You are no bridges to the Superman!-
Thus spoke Zarathustra.
5 - Joys and Passions
MY BROTHER, when you have a virtue, and it is your own virtue, you have it in common with no one.
To be sure, you would call it by name and caress it; you would tug its ears and amuse yourself with it.
And lo! Then have you its name in common with the people, and have become one of the people and the herd with your virtue!
Better for you to say: "Inexpressible and nameless is that which gives pain and sweetness to my soul, and is the hunger of my bowels."
Let your virtue be too exalted for the familiarity of names, and if you must speak of it, be not ashamed to stammer about it.
Thus speak and stammer: "This is my good, this I love, thus does it please me entirely, thus alone do I want the good.
I do not want it as divine law, not as a human law or a human need; it will not be a guide-post for me to over-earths and paradises.
It is an earthly virtue which I love: there is little prudence in it, and least of all any common wisdom.
But that bird built its nest with me: therefore, I love and cherish it- now it sits with me on its golden eggs."
Thus should you stammer, and praise your virtue.
Once you had passions and called them evil. But now you have only your virtues: they grew out of your passions.
You implanted your highest goal into the heart of those passions: then they became your virtues and joys.
And though you were of the race of the hot-tempered, or of the voluptuous, or of the fanatical, or the vindictive; All your passions in the end became virtues, and all your devils angels.
Once had you wild dogs in your cellar: but they changed at last into birds and charming singers.
Out of your poisons you brewed your balsam; you milked your cow, melancholy- now you drink the sweet milk of her udder.
And nothing evil grows in you any longer, unless it be the evil that grows out of the conflict of your virtues.
My brother, if you are fortunate, then you have one virtue and no more: thus you will go easier over the bridge.
It is illustrious to have many virtues, but a hard lot; and many a one has gone into the wilderness and killed himself, because he was weary of being the battle and battlefield of virtues.
My brother, are war and battle evil? But this evil is necessary; necessary are the envy and the distrust and the backbiting among the virtues.
Behold how each of your virtues is covetous of the highest place; each wants your whole spirit to be her herald, it wants your whole power, in wrath, hatred, and love.
Each virtue is jealous of the others, and jealousy is a terrible thing. Even virtues may perish of jealousy.
He whom the flame of jealousy encompasses, will at last, like the scorpion, turn the poisoned sting against himself.
Ah! my brother, have you never seen a virtue backbite and stab itself?
Man is something that must be overcome: and therefore you will love your virtues,- for you will perish by them.- Thus spoke Zarathustra.
6 - The Pale Criminal
YOU DO not want to kill, you judges and executioners, until the animal has bowed its head? Behold, the pale criminal has bowed his head: out of his eye speaks the great contempt.
"My ego is something that shall be overcome: my ego is to me the great contempt of man": so speaks it out of that eye.When he judged himself- that was his supreme moment; let not the exalted one return again to his baseness!
There is no salvation for the man who thus suffers from himself, unless it be speedy death.
Your killing, you judges, shall be pity, and not revenge; and as you kill, be sure that you yourselves affirm life!
It is not enough that you should reconcile with the man whom you kill.
Let your sorrow be love of the
Superman: thus you will justify your own survival!
"Enemy" you shall say, but not "villain," "invalid" you shall say, but not "wretch," "fool" you shall say, but not "sinner. "And you, red judge, if you would confess to all you have done in thought, then everyone would cry: "Away with this filth and this poisonous snake!"
But the thought is one thing, the deed another, and the idea of the deed still another. The wheel of causality does not roll between them.
An idea made this pale man pale. He was equal to his deed when he did it, but the idea of it, he could not endure when it was done.
Always he now saw himself as the doer of one deed. Madness, I call this: the exception reversed itself to the rule in him.
The streak of chalk bewitches the hen; the stroke he struck stopped his weak reason. Madness after the deed, I call this.
Hearken, you judges! There is another madness besides, and it is before the deed. Ah! you have not yet crept deep enough into this soul!
Thus speaks the red judge: "Why did this criminal commit murder? He meant to rob." I tell you, however, that his soul wanted blood, not robbery: he thirsted for the bliss of the knife!
But his weak reason did not understand this madness, and it persuaded him: "What matters blood!" it said; "don't you want, at least, to rob? Or take revenge?"
And he listened to his weak reason: like lead its words laid upon him therefore he robbed when he murdered.
He did not want to be ashamed of his madness.
And now the lead of his guilt lies upon him, and once more his weak reason is so numb, so paralyzed, so dull.
If only he could only shake his head, then his burden would roll off; but who can shake that head?
What is this man? A mass of diseases that reach out into the world through his spirit; there they want to catch their prey.
What is this man? A coil of wild snakes that are seldom at peace among themselves- so they go forth separately and seek their prey in the world.
Look at that poor body! What it suffered and craved, the poor soul interpreted to itself- it interpreted it as murderous desire, and eagerness for the bliss of the knife.
The man who turns sick today, is overcome by the evil which is evil today: he seeks to cause pain with whatever causes him pain. But there have been other ages, and another evil and good.
Once doubt was evil, and the will to Self. Then the invalids became heretics or witches; as heretics or witches they suffered, and sought to cause suffering.
But this will not enter your ears; it hurts your good people, you tell me. But what matter your good people to me!
Much about your good people cause me disgust, and verily, not their evil. I wish that they had a madness by which they might perish, like this pale criminal!
I wish that their madness were called truth, or fidelity, or justice: but they have their virtue in order to live long, and in miserable self-complacency.
I am a railing beside the torrent; whoever is able to grasp me may grasp me! Your crutch, however, I am not. Thus spoke Zarathustra.
7 - Reading and Writing
OF ALL that is written, I love only what a man has written with his blood. Write with blood, and you will find that blood is spirit.
It is no easy task to understand unfamiliar blood; I hate reading idlers.
He who knows the reader, does nothing for the reader. Another century of readers- and spirit itself will stink. That everyone is allowed to learn to read, ruins in the long run not only writing but also thinking.
Once spirit was God, then it became man, and now it even becomes rabble.
He that writes in blood and aphorisms does not want to be read, but learnt by heart.
In the mountains the shortest way is from peak to peak, but for that route you must have long legs. Aphorisms should be peaks, and those spoken to should be tall and lofty.
The atmosphere rare and pure, danger near and the spirit full of a joyful wickedness: these things go well together.
I want to have goblins about me, for I am courageous. Courage which scares away ghosts, creates goblins for itself- it wants to laugh.
I no longer feel as you do; the very cloud which I see beneath me, the blackness and heaviness at which I laugh- that is your thunder-cloud.
You look aloft when you long for exaltation; and I look downward because I am exalted.
Who among you can at the same time laugh and be exalted?
He who climbs high mountains, laughs at all tragic plays and tragic realities.
Brave, unconcerned, mocking, violent- thus wisdom wants us; wisdom is a woman, and always loves only a warrior. You tell me, "Life is hard to bear."
But why should you have your pride in the morning and your resignation in the evening?
Life is hard to bear: but do not pretend to be so delicate! We are all of us fine sumpter asses and she-asses.
What do we have in common with the rose-bud, which trembles because a drop of dew lies on it?
It is true we love life; not because we are wont to live, but because we are wont to love.
There is always some madness in love. But there is always, also, some method in madness.
And to me also, who appreciates life, the butterflies, and soap-bubbles, and whatever is like them, seem to know most about happiness.
To see these light, foolish, pretty, lively little sprites flit about- that moves Zarathustra to tears and songs.
I would only believe in a God who could dance.
And when I saw my devil, I found him serious, thorough, profound, solemn: he was the spirit of gravity- through him all things fall.
Not by wrath, but by laughter, do we kill. Come, let us kill the spirit of gravity!
I learned to walk; since then have I let myself run. I learned to fly; since then I do not need to be pushed to move from a spot.Now I am light, now I fly, now I see myself beneath myself, now a god dances through me.-
Thus spoke Zarathustra.
8 - The Tree on the Hill
ZARATHUSTRA's eye had perceived that a certain youth avoided him. And as he walked alone one evening over the hills surrounding the town called "The Pied Cow," behold, there he found the youth sitting leaning against a tree, and gazing with wearied look into the valley.
Zarathustra then laid hold of the tree beside which the youth sat, and spoke thus: "If I wished to shake this tree with my hands, I should not be able to do so.
But the wind, which we do not see, troubles and bends it as it lists. We are worst bent and troubled by invisible hands."
Then the youth arose disconcerted, and said: "I hear Zarathustra, and just now was I thinking of him!" Zarathustra answered:
"Why are you frightened on that account?- But it is the same with man as with the tree.
The more he seeks to rise into the height and light, the more vigorously do his roots struggle earthward, downward, into the dark and deep- into evil." "Yes, into evil!" cried the youth.
"How is it possible that you have discovered my soul?"
Zarathustra smiled, and said: "Many a soul one can never discover, unless one firsts invents it."
"Yes, into evil!" cried the youth once more.
"You said the truth, Zarathustra. I trust myself no longer since I sought to rise into the height, and nobody trusts me any longer; how does that happen?
I change too quickly: my today refutes my yesterday. I often overleap the steps when I climb; none of the steps pardons me for it.
When aloft, I find myself always alone. No one speaks to me; the frost of solitude makes me tremble. What do I seek in the heights?
My contempt and my longing increase together; the higher I climb, the more do I despise him who climbs. What does he seek in the heights?
How ashamed I am of my climbing and stumbling! How I mock my violent panting! How I hate him who flies! How tired I am on the height!"
Here the youth was silent. And Zarathustra contemplated the tree beside which they stood, and spoke thus: "This tree stands lonely here on the hills; it has grown up high above man and beast.
And if it wanted to speak, there would be no one who could understand it: so high has it grown.
Now it waits and waits,- for what does it wait? It dwells too close to the seat of the clouds; it waits- for the lightning?"
When Zarathustra had said this, the youth called out with violent gestures: "Yes, Zarathustra, you speak the truth. I longed for my destruction, when I wanted to be in the heights, and you are the lightning for which I waited! Behold, what have I been since you have appeared amongst us? It is my envy of you that has destroyed me!"- Thus spoke the youth, and wept bitterly. Zarathustra, however, put his arm about him, and led the youth away with him.
And when they had walked a while together, Zarathustra began to speak thus:
It rends my heart. Better than your words can express it, your eyes tell me all your danger.
You are not yet free; you still search for freedom. You are too weary from your search, and too wakeful.
You aspire to the heights; you thirst for the stars. But your evil impulses also thirst for freedom.
Your wild dogs want freedom; they bark for joy in their cellar when your spirit tries to open all prison doors.
To me you are still a prisoner who seeks his freedom: ah! in such prisoners the soul becomes clever, but also deceitful and wicked. And the liberated spirit must still purify himself. Much of the prison and the mould still remains in him: his eye has still to become pure.
Yes, I know your danger. But by my love and hope I beseech you: do not throw away your love and hope!
You still feel noble, and others still feel your nobility, though they bear you a grudge and cast evil glances. Know that the noble one stands in every ones way.
To the good, also, a noble one stands in the way: and even when they call him a good man, they want to push him aside.
The noble man would create the new, and a new virtue. The good want the old, and that the old should be preserved.
But it is not the danger of the nobleman that he might become one of the good, but that he might become a blusterer, a scoffer, or a destroyer.
Ah! I have known noble ones who lost their highest hope. And then they slandered all high hopes.
Then they lived shamelessly in brief pleasures, only lived from day to day.
"Spirit too is lust,"- they said. The wings of their spirit are broken; and now their spirit crawls about, and defiles what it gnaws.
Once they thought of becoming heroes; now they are libertines. The idea of the hero offends and troubles them.
But by my love and hope I beseech you: do not throw away the hero in your soul! Keep sacred your highest hope!-Thus spoke Zarathustra.
9 - The Preachers of Death
THERE are preachers of death: and the earth is full of those to whom renunciation of life must be preached.
The earth is full of the superfluous; life is marred by the all-too-many. May they be tempted out of this life by the "life eternal"!
"The yellow ones": so are called the preachers of death, or "the black ones."
But I will show them to you in still other colors.
There are the terrible ones who carry about in themselves the beast of prey, and have no choice except lusts or self laceration. And even their lusts are self laceration.
They have not yet become men, those terrible ones: may they preach renunciation of life, and pass away themselves!
There are the spiritually consumptive ones: hardly are they born when they begin to die, and long for doctrines of weariness and renunciation.
They would rather be dead, and we should welcome their wish! Let us beware of awakening those dead ones, and of damaging those living coffins!
They meet an invalid, or an old man, or a corpse- and immediately they say: "Life is refuted!"
But only they are refuted, and their eye, which sees only one facet of existence.
Shrouded in thick melancholy, and eager for the little casualties that bring death: thus do they wait, and clench their teeth.
Or else, they grasp at sweetmeats while mocking their childishness: they cling to their straw of life, and mock at their clinging.
Their wisdom speaks thus: "He whore mains alive is a fool; but we are all such fools! And that is the most foolish thing in life!"
"Life is only suffering": say others, and do not lie. Then see to it that you cease! See to it that the life which is only suffering ceases!
And let this be the teaching of your virtue: "Thou shalt kill thyself! thou shalt steal away from thy life!"-
"Lust is sin,"- so say some who preach death- "let us go apart and beget no children!"
"Giving birth is troublesome,"- say others- "why still give birth? One bears only unfortunates!" And they also are preachers of death.
"Pity is necessary,"- so says a third party. "Take what I have! Take what I am! So much less does life bind me!"
If they were overflowing with pity, they would make their neighbors sick of life. To be evil- that would be their true goodness.
But they want to be rid of life; what do they care if they bind others tighter with their chains and gifts!-
And you also, to whom life is unending work and dissatisfaction, are you not very tired of life? Are you not very ripe for the sermon of death?
All you to whom unending work is dear, and all that is quick, new, and strange- you endure yourselves badly; your diligence is escape, and the will to forget yourself. If you believed more in life, then would you fling yourselves less to the moment. But you do not have enough capacity for waiting- or even for idling!
Everywhere resounds the voices of those who preach death; and the earth is full of those to whom death must be preached.
Or "life eternal"; it is all the same to me- if only they pass away quickly! Thus spoke Zarathustra.
10 - War and Warriors
WE DO not want to be spared by our best enemies, nor by those whom we love from the very heart. So let me tell you the truth!
My brothers in war! I love you from the very heart. I am, and was always, your counterpart. And I am also your best enemy. So let me tell you the truth!
I know the hatred and envy of your hearts. You are not great enough not to know hatred and envy. Then be great enough not to be ashamed of them!
And if you cannot be saints of knowledge, then, I pray you, be at least its warriors. They are the companions and precursors of such saints.
I see many soldiers; If only I saw many warriors! "Uniform" one calls what they wear; if only what it covers were not uniform!
You shall be those whose eyes always seek for an enemy- for your enemy. And some of you hate at first sight.
You shall seek your enemy; you shall wage your war- for your thoughts! And if your thoughts perish, your honesty should still shout triumph for that! You shall love peace as a means to new wars- and the short peace more than the long.
I recommend to you not work, but battle. I recommend to you not peace, but victory. Let your work be a battle, let your peace be a victory!
One can only be silent and sit peacefully when one has arrow and bow; otherwise one chatters and quarrels. Let your peace be a victory!
You say it is the good cause which hallows even war? I say to you: it is the good war which hallows every cause.
War and courage have done more great things than charity. Not your sympathy, but your bravery has before now saved the unfortunate. "What is good?" you ask. To be brave is good. Let the little girls say: "The good is that which is both pretty and touching."
They call you heartless: but your heart is true, and I love that you are ashamed to show it. You are ashamed of your flood, while others are ashamed of their ebb.
You are ugly? Well then, my brothers, wrap the sublime about you, the cloak of the ugly!
And when your soul becomes great, then it becomes mischievous, and in your sublimity there is mockery. I know you.
In mockery the mischievous man and the weakling meet. But they misunderstand each other. I know you. You shall only have enemies you can hate, not enemies you despise. You must be proud of your enemy; then, the success of your enemy is also your success.
Disobedience- that is the nobility of slaves. Let your nobility be obedience.
Let your commanding itself be an obeying!
To the good warrior "thou shalt" sounds better than "I will." And all that is dear to you, you shall first have it commanded of you.
Let your love of life be love of your highest hope; and let your highest hope be the highest thought of life!
Your highest thought, however, you shall receive as a command from me and it is this: man is something that will be overcome.
So live your life of obedience and of war! What matters long life! What warrior wishes to be spared!
I do not spare you, I love you from my very heart, my brothers in war! Thus spoke Zarathustra.
11 - The New Idol
SOMEWHERE there are still peoples and herds, but not with us, my brothers: here there are states.
A state? What is that? Well! open now your ears to me, for now I will speak to you about the death of peoples.
State is the name of the coldest of all cold monsters. Coldly it lies; and this lie slips from its mouth: "I, the state, am the people."
It is a lie! It was creators who created peoples, and hung a faith and a love over them: thus they served life.
Destroyers are they who lay snares for the many, and call it state: they hang a sword and a hundred cravings over them.
Where there are still peoples, the state is not understood, and is hated as the evil eye, and as sin against laws and customs.
This sign I give to you: every people speaks its own language of good and evil, which its neighbor does not understand. It has created its own language of laws and customs.
But the state lies in all the tongues of good and evil; and whatever it says it lies; and whatever it has it has stolen.
Everything in it is false; it bites with stolen teeth, and bites often. It is false down to its bowels.
Confusion of tongues of good and evil; this sign I give you as the sign of the state. This sign points to the will to death! it points to the preachers of death!
All too many are born: for the superfluous the state was created!
See how it entices them to it, the all too-many! How it swallows and chews and rechews them!
"On earth there is nothing greater than I: I am the governing hand of God."- thus roars the monster. And not only the long eared and short-sighted fall upon their knees!
Ah! even in your ears, you great souls, it whispers its gloomy lies! Ah! it finds out the rich hearts which willingly squander themselves!
Yes, it finds you too, you conquerors of the old God! You became weary of conflict, and now your weariness serves the new idol!
It would set up heroes and honorable ones around it, the new idol! Gladly it basks in the sunshine of good consciences,- the cold monster!
It will give everything to you, if you worship it, the new idol: thus it buys the lustre of your virtue, and the glance of your proud eyes.
Through you it seeks to seduce the all too-many! Yes, a hellish artifice has been created here, a death-horse jingling with the trappings of divine honors!
Yes, a dying for many has been created here, which glorifies itself as life: verily, a great service to all preachers of death!
The state, I call it, where all drink poison, the good and the bad: the state, where all lose themselves, the good and the bad: the state, where the slow suicide of all- is called "life."
Behold the superfluous! They steal the works of the creators and the treasures of the wise. Education, they call their theft- and everything becomes sickness and trouble to them!
Behold the superfluous! They are always sick; they vomit their bile and call it a newspaper. They devour each other and cannot even digest themselves.
Behold the superfluous! They acquire wealth and become the poorer for it.
They seek power, and the lever of power, much money- these impotent ones!
See them clamber, these nimble apes!
They clamber over one another, and thus pull each other into the mud and the abyss.
They all strive for the throne: this is their madness- as if happiness sat on the throne! Often filth sits on the throne.- and often also the throne on filth.
Madmen they all seem to me, and clambering apes, and too eager. Foul smells their idol to me, the cold monster: foul they all smell to me, these idolaters.
My brothers, will you suffocate in the fumes of their maws and appetites!
Better to break the windows and jump into the open air!
Escape from their foul stench! Escape from the idolatry of the superfluous!
Escape from their foul stench! Escape from the steam of these human sacrifices!
The earth is yet free for great souls.
There are still many empty sites for the lonesome and the twosome, surrounded by the fragrance of tranquil seas.
A free life is yet possible for great souls. He who possesses little is that much less possessed: blessed be a little poverty!
There, where the state ends- there only begins the man who is not superfluous: there begins the song of the necessary, the single and irreplaceable melody.
There, where the state ends- look there, my brothers! Do you not see it, the rainbow and the bridges of the Superman?
Thus spoke Zarathustra.
12 -The Flies in the Market-Place
FLEE, my friend, into your solitude! I see you deafened with the noise of the great men, and stung all over with the stings of the little ones.
Forest and rock know how to be silent with you. Be like the tree which you love, the broad-branched one- silently and attentively it overhangs the sea.
Where solitude ends, there begins the market-place; and where the marketplace begins, there begins also the noise of the great actors, and the buzzing of the poison-flies.
In the world even the best things are worthless without those who make a side-show of them: these showmen, the people call great men.
Little do the people understand what is great- that is to say, the creator. But they have a taste for all showmen and actors of great things.
Around the creators of new values revolves the world:- invisibly it revolves. But around the actors revolve the people and the glory: such is the course of things.
The actor has spirit, but little conscience of the spirit. He always believes in that with which he most strongly inspires belief - in himself!
Tomorrow he has a new belief, and the day after, one still newer. Like the people, he has quick perceptions and fickle moods.
To defeat- that means for him: to prove. To drive to frenzy- that means for him: to convince. And blood is to him the best of all arguments.
A truth which glides only into refined ears, he calls falsehood and nothing. He believes only in gods that make a big noise in the world!
Full of clattering fools is the marketplace,- and the people glory in their great men! These are for them the masters of the hour.
But the hour presses them; so they press you. And also from you they want Yes or No. Alas! would you set your chair between Pro and Con?
Do not be jealous of those unyielding and impatient men, you lover of truth!
Never yet did truth cling to the arm of the unyielding.
On account of those abrupt ones, return into your security: only in the market-place is one assailed by Yes? or No?
Slow is the experience of all deep fountains: long have they to wait until they know what has fallen into their depths.
Far away from the market-place and from fame happens all that is great: far away from the market-place and from fame have always dwelt the creators of new values.
Flee, my friend, into your solitude: I see you stung all over by the poisonous flies. Flee to where a rough, strong breeze blows!
Flee into your solitude! you have lived too closely to the small and the pitiful. Flee from their invisible vengeance! For you they have nothing but vengeance.
No longer raise your arm against them! They are innumerable, and it is not your task to shoo flies. Innumerable are the small and pitiful ones; and rain-drops and weeds have been the ruin of many a proud structure.
You are not stone; but already have you become hollow from many drops.
You will yet break and burst from the many drops.
I see you exhausted by poisonous flies; I see you bleeding and torn at a hundred spots; and your pride refuses even to be angry.
They would have blood from you in all innocence; blood is what bloodless souls crave- and therefore they sting in all innocence.
But you, profound one, you suffer too profoundly even from small wounds; and before you have healed, the samepoison-worm crawls over your hand.
You are too proud to kill these gluttons. But take care lest it be your fate to suffer all their poisonous injustice!
They buzz around you also with their praise: obtrusiveness is their praise.
They want to be close to your skin and your blood.
They flatter you, as one flatters a God or devil; they whimper before you, as before a God or devil; What does it come to! They are flatterers and whimperers, and nothing more.
Often, also, do they show themselves to you as friendly ones. But that has always been the prudence of cowards.
Yes! cowards are wise!
They think much about you with their petty souls- you are always suspect to them! Whatever is much thought about is at last thought suspicious.
They punish you for all your virtues.
They pardon you entirely- for your errors.
Because you are gentle and of honest character, you say: "Guiltless are they for their small existence." But their petty souls think: "Guilty is every great existence."
Even when you are gentle towards them, they still feel themselves despised by you; and they repay your beneficence with secret maleficence.
Your silent pride is always counter to their taste; they rejoice if once you are humble enough to be vain. What we recognize in a man, we also irritate in him. Therefore be on your guard against the small ones!
In your presence they feel themselves small, and their baseness gleams and glows against you in invisible vengeance.
You did not see how often they
became silent when you approached them, and how their energy left them like the smoke of an waning fire?
Yes, my friend, you are the bad conscience of your neighbors, for they are unworthy of you. Therefore they hate you, and would rather suck your blood.
Your neighbors will always be poisonous flies; what is great in you that itself must make them more poisonous, and always more fly-like.
Flee, my friend, into your solitude and there, where a rough strong breeze blows. It is not your lot to shoo flies. Thus spoke Zarathustra.
13 - Chastity
I LOVE the forest. It is bad to live in cities: there, there are too many of the lustful.
Is it not better to fall into the hands of a murderer than into the dreams of a lustful woman?
And just look at these men: their eye says it- they cannot conceive of anything better on earth than to lie with a woman. Filth is at the bottom of their souls; and alas! if their filth still has spirit in it!
If only you were perfect- at least as animals! But to animals belongs innocence.
Do I counsel you to kill your instincts? I counsel you to innocence in your instincts.
Do I counsel you to chastity? Chastity is a virtue with some, but almost a vice with many.
They are chaste, to be sure: but the bit@h, lust, looks enviously out of all that they do.
Even into the heights of their virtue and into their cold spirit does this creature follow them, with its discord.
And how nicely can the bit@h, lust, beg for a piece of spirit, when a piece of flesh is denied it!
You love tragedies and all that breaks the heart? But I am distrustful of your bit@h.
Your eyes are too cruel, and you seek lustfully for sufferers. Has not your lust just disguised itself and taken the name of pity?
And I give this parable to you: Many who tried to cast out their devil, went themselves into swine.
To whom chastity is difficult, it is to be dissuaded: lest it become the road to hell- to filth and lust of soul.
Do I speak of filthy things? That is not the worst thing for me to do.
Not when the truth is filthy, but when it is shallow, does the discerning one go unwillingly into its waters.
There are some who are chaste from their very nature; they are gentler of heart, and laugh better and more often than you.
They laugh also at chastity, and ask: "What is chastity?
Is chastity not folly? But this folly came to us, and not we to it.
We offered that guest harbor and heart: now it dwells with us- let it stay as long as it will!"-
Thus spoke Zarathustra.
14 - The Friend
"THERE is always one too many about me"- thinks the hermit. "Always one and one- eventually that makes two!"
I and me are always too deeply in conversation: how could I endure it, if there were not a friend?
The friend of the hermit is always the third one: the third one is the float which prevents the conversation of the two from sinking into the depth.
Ah! there are too many depths for all hermits. Therefore, do they long so much for a friend and his height.
Our faith in others betrays that we would rather have faith in ourselves.
Our longing for a friend is our betrayer.
And often with our love we want merely to overcome envy. And often we attack and make ourselves enemies, to conceal that we are vulnerable.
"Be at least my enemy!"- thus speaks true reverence, which dares not ask for friendship.
If one would have a friend, then must one also be willing to wage war for him: and in order to wage war, one must be capable of being an enemy. One ought still to honor the enemy in one's friend. Can you go near to your friend, and not go over to him?
In a friend one shall have one's best enemy. You shall be closest to him with your heart when you withstand him.
You would wear no raiment before your friend? It is in honor of your friend that you show yourself to him as you are? But he sends you to the devil for that!
He who makes no secret of himself shocks: so much reason have you to fear nakedness! Aye, if you were gods, you might then be ashamed of clothing!
You can not adorn yourself fine enough for your friend; for you shall be to him an arrow and a longing for the Superman.
Did you ever see your friend asleep and saw how he looks? What is the face of your friend? It is your own face, in a coarse and imperfect mirror.
Did you ever see your friend asleep?
were you not shocked that your friend looked like that? O my friend, man is something that must be overcome.
In guessing and keeping silent, the friend shall be a master: you must not want to see everything. Your dreams will tell you what your friend does when awake.
Let your pity be a guess: to know first if your friend wants pity. Perhaps he loves in you the unmoved eye, and the look of eternity. Let your pity for your friend be hidden under a hard shell; you shall break a tooth on it. Thus it will have delicacy and sweetness.
Are you pure air and solitude and bread and medicine to your friend?
Many a one cannot loosen his own chains, but can nevertheless free his friend.
Are you a slave? Then you cannot be a friend. Are you a tyrant? Then you cannot have friends.
Far too long have slave and tyrant been concealed in woman. On that account woman is not yet capable of friendship: she knows only love.
In woman's love there is injustice and blindness to all she does not love. And even in woman's conscious love, there is still always attack and lightning and night, along with the light.
As yet woman is not capable of friendship: women are still cats and birds. Or at best, cows.
As yet woman is not capable of friendship. But tell me, you men, who of you is capable of friendship?
Oh! your poverty, you men, and your sparingness of soul! As much as you give to your friend, I will give even to my enemy, and will not become poorer for it.
There is comradeship: may there be friendship!
Thus spoke Zarathustra.
15 - The Thousand and One Goals
Zarathustra saw many lands and many peoples: thus he discovered the good and evil of many peoples. No greater power did Zarathustra find on earth than good and evil.
No people could live without first valuing; if a people would preserve itself, however, it must not value as its neighbor values.
Much that passed for good with one people was regarded with scorn and contempt by another: thus I found it.
Much I found here called evil, which was there decked with purple honors.
Never did the one neighbor understand the other: always did his soul marvel at his neighbor's delusion and wickedness.
A tablet of the good hangs over every people. Behold, it is the tablet of their triumphs; behold, it is the voice of their Will to Power.
Laudable is all they think difficult; what is indispensable and difficult they call good; and what relieves in the direst distress, the unique and most difficult of all,- they extol as sacred.
Whatever makes them rule and conquer and shine, to the dismay and envy of their neighbors, they regard as the highest and most important thing, the test and the meaning of all else.
My brother, if you only knew a people's need, its land, its sky, and its neighbor, then you would guess the law of its overcomings, and why it climbs up that ladder to its hope.
"Always shall you be the first and excel all others: your jealous soul shall love no one, except the friend"- that made the soul of a Greek thrill: thereby went he his way to greatness.
"To speak truth, and be skilful with bow and arrow"- so it seemed both pleasing and difficult to the people who gave me my name- the name which is both pleasing and difficult for me.
"To honor father and mother, and from the root of the soul to do their will"- this tablet of overcoming another people hung over them, and became powerful and permanent thereby.
"To be loyal, and for the sake of loyalty to risk honor and blood, even for evil and dangerous purposes"- teaching itself so, another people mastered itself, and thus mastering itself, became pregnant and heavy with great hopes.
Men have given to themselves all their good and evil. They did not take it, they did not find it, it did not come to them as a voice from heaven.
Man assigned values to things in order to preserve himself- he alone created the meaning of things, a human meaning!
Therefore, calls he himself "man," that is, the valuator.
Valuing is creating: hear it, you creators! Valuing itself is the treasure and jewel of all valued things.
Through valuation only is there value; and without valuation the nut of existence would be hollow. Hear it, you creators!
Change of values- that means, change of creators. Always he destroys, he who would be a creator.
Peoples were the first creators, and only in later times individuals; verily, the individual himself is the latest creation.
Peoples once hung over themselves law-tablets of the good. Love which would rule and love which would obey have created for themselves such law tablets.
Pleasure in the herd is older than pleasure in the ego: and as long as the good conscience is for the herd, only the evil conscience says: "I".
The crafty ego, the loveless one, that seeks its advantage in the advantage of many- it is not the origin of the herd, but its downfall.
It was always loving ones and creators that created good and evil. Fire of love glows in the names of all the virtues, and fire of wrath.
Zarathustra saw many lands, and many peoples: no greater power did Zarathustra find on earth than the creations of the loving ones- "good" and "evil" are their names.
A monster is this power of praising and blaming. Tell me, you brothers, who will master it for me? Who will yoke the thousand necks of this beast?
A thousand goals have there been so far, for a there have been a thousand peoples. Only the yoke for the thousand necks is still lacking; there is lacking the one goal. Humanity still has no goal.
But pray tell me, my brothers, if the goal of humanity is still lacking, is humanity itself- not also lacking? Thus spoke Zarathustra.
16 - Love of the Neighbor
YOU CROWD around your neighbor, and have fine words for it. But I say to you: your love of the neighbor is your bad love of yourselves.
You flee to your neighbor from yourselves, and would rather make a virtue of it: but I fathom your "unselfishness."
The you is older than the I; the you has been consecrated, but not yet the I: so man presses near to his neighbor.
Do I advise you to love of the neighbor? Rather do I advise you to flight from the neighbor and to love of the farthest!
Higher than love of your neighbor is love of the farthest and future ones; higher still than love to men, is love to things and phantoms.
The phantom that runs on before you, my brother, is fairer than you; why do you not give to it your flesh and your bones? But you are afraid, and run to your neighbor.
You cannot endure yourselves and do not love yourselves sufficiently: so you seek to mislead your neighbor into love, to gild yourselves with his error.
If only you could not endure any kinds of neighbors; then you would have to create your friend and his overflowing heart out of yourselves.
You call in a witness when you want to speak well of yourselves; and when you have misled him to think well of you, you also think well of yourselves.
Not only does he lie, who speaks when he knows better, but more so, he who speaks when he knows nothing. And thus you speak of yourselves, and lie to your neighbor with yourselves.
Thus says the fool: "Association with men spoils the character, especially when one has none."
The one goes to his neighbor because he seeks himself, and the other because he would rather lose himself. Your bad love of yourselves makes solitude a prison to you.
It is the farthest ones who pay for your love to the near ones; and even when there are five of you together, there is always a sixth who must die.
I do not love your festivals either: I found too many actors there, and even the spectators often behaved like actors.
Not the neighbor do I teach you, but the friend. Let the friend be the festival of the earth to you, and a foretaste of the Superman.
I teach you the friend and his overflowing heart. But one must know how to be a sponge, if one would beloved by over-flowing hearts.
I teach you the friend in whom the world stands complete, a capsule of the good,- the creating friend, who always has a complete world to give away.
And as the world unrolled itself for him, so rolls it together again for him in rings, as the becoming of good through evil, as the becoming of purpose out of chance.
Let the future and the farthest be the motive of your today; in your friend you shall love the Superman as your motive.
My brothers, I advise you not to love of the neighbor- I advise you to love of the farthest!-
Thus spoke Zarathustra.
17 - The Way of the Creator
WOULD you go into solitude, my brother? would you seek the way to yourself? The wait a moment and listen to me.
"He who seeks may easily get lost himself. All solitude is wrong": so say the herd. And long did you belong to the herd.
The voice of the herd will still echo in you. And when you say, "I no longer have a conscience in common with you,"
then it will be a grief and a pain.
Lo, that same conscience created that pain; and the last gleam of that conscience still glows on your affliction.
But you would go the way of your affliction, which is the way to yourself?
Then show me your right and your strength to do so!
Are you a new strength and a new right? A first motion? A self-rolling wheel? Can you even compel the stars to revolve around you?
Alas! there is so much lusting for loftiness! There are so many convulsions of the ambitious! Show me that you are not a lusting and ambitious one!
Alas! there are so many great thoughts that do nothing more than the bellows: they inflate, and make emptier than ever.
Free, do you call yourself? Then I would hear your ruling thought, and not merely that you have escaped from a yoke.
Are you one of those who had the right to escape from a yoke? Many a one has cast away his last worth when he has cast away his servitude.
Free from what? What does that matter to Zarathustra! But your fiery eyes should tell me: free for what?
Can you give yourself your own evil and good, and set up your own will as a law over you? Can you be judge for yourself, and avenger of your law?
Terrible is it to be alone with the judge and avenger of one's own law.
Thus is a star thrown into the void, and into the icy breath of solitude.
Today you still suffer from the many, you individual; today your courage and hopes are undiminished.
But one day the solitude will weary you; one day your pride will yield, and your courage quail. You will one day cry: "I am alone!"
One day you will no longer see your heights, and see too closely your depths; even your sublimity will frighten you like a phantom. You will one day cry: "All is false!" There are feelings which seek to kill the solitary one; if they do not succeed, then they themselves must die! But are you capable of this- to be a murderer?
Have you ever known, my brother, the word "contempt"? And the anguish of your justice in being just to those that despise you?
You force many to think differently about you; that, they charge bitterly to your account. You came near to them and yet went past: for that they never forgive you.
You go beyond them: but the higher you rise, the smaller do you appear to the eye of envy. But the flying one is hated most of all.
"How could you be just to me!"- you must say- "I choose your injustice as my proper lot.
They cast injustice and filth at the solitary one: but, my brother, if you would be a star, you must shine for them none the less on that account!
And be on your guard against the good and the just! They would rather crucify those who create their own virtue- they hate the solitary ones.
Be on your guard, also, against holy simplicity! All that is not simple is unholy to it; it likes to play with fire and burn- at the stake.
And be on your guard, also, against the assaults of your love! Too readily does the recluse offer his hand to any one he meets. To many you may not give a hand, but only a paw; and I want your paw to have claws.
But the worst enemy you can meet will always be yourself; you ambush yourself in caverns and forests.
You solitary one, you go the way to yourself! And your way leads you past yourself and your seven devils!
You will be a heretic to yourself, and a sorcerer and a soothsayer, and a fool, and a doubter, and a reprobate, and a villain.
You must be ready to burn yourself in your own flame; how could you rise anew if you have not first become ashes!
You solitary one, you go the way of the creator: you will create a god for yourself out of your seven devils!
You solitary one, you go the way of the lover: you love yourself, and on that account you despise yourself, as only the lover can despise.
The lover wants to create because he despises! What does he know of love who has not despised that which he loved!
With your love and with your creating go into your solitude, my brother; only much later will justice limp after you.
With my tears, go into your solitude, my brother. I love him who seeks to create beyond himself, and thus perishes.-
Thus spoke Zarathustra.
18 - Old and Young Women
WHY do you steal along so furtively in the twilight, Zarathustra? And what do you hide so carefully under your cloak?
Is it a treasure that has been given to you? Or a child that has been born to you? Or do you go on a thief's errand, you friend of evil?-My brother, said Zarathustra, it is a treasure that has been given me: I carry a little truth.
But it is naughty, like a young child; and if I do not hold its mouth, it screams too loudly.
As I went on my way alone today, at sunset I met an old woman, and she spoke thus to my soul:
"Much has Zarathustra spoken also to us women, but never spoke he to us concerning woman."
And I answered her: "About woman, one should speak only to men."
"Talk also to me of woman," said she; "I am old enough to forget it presently."
And I obliged the old woman and spoke thus to her: Everything in woman is a riddle, and everything in woman has one answer- it is called pregnancy.
Man is for woman a means: the purpose is always the child. But what is woman for man?
The real man wants two different things: danger and play. Therefore he wants woman, as the most dangerous plaything.
Man shall be trained for war, and woman for the recreation of the warrior: all else is folly.
The warrior does not like fruits which are too sweet. Therefore he likes woman;- bitter is even the sweetest woman.
Woman understands children better than man does, but man is more childish than woman.
In a real man there is a child hidden: it wants to play. Up then, you women, and discover the child in man!
Let woman be a plaything, pure and fine like the precious stone, illumined with the virtues of a world not yet come.
Let the beam of a star shine in your love! Let your hope say: "May I give birth to the Superman!"
In your love let there be courage!
With your love you shall attack him who causes you fear!
In your love let there be honor! Little does woman understand about honor otherwise. But let this be your honor: always to love more than you are loved, and never to be second.
Let man fear woman when she loves: then she makes every sacrifice, and everything else she regards as worthless.
Let man fear woman when she hates: for man in his innermost soul is merely evil; woman, however, is bad.
Whom does woman hate most?- Thus spoke the iron to the magnet: "I hate you most, because you attract me, but are too weak to draw me to you."
The happiness of man is, "I will." The happiness of woman is, "He wills."
"Lo! "Lo! now has the world become perfect!"- thus thinks every woman when she obeys with all her love.
The woman must obey, and find a depth for her surface. Woman's soul is all surface, a mobile, stormy film on shallow water.
Man's soul, however, is deep, its torrent thunders in subterranean caverns: woman feels his strength, but does not understand it.
Then the old woman answered me: "Many fine things has Zarathustra said, especially for those who are young enough for them.
Strange! Zarathustra knows little about woman, and yet he is right about her! Is this because with woman nothing is impossible?
And now accept a little truth by way of thanks! I am old enough for it!
Swaddle it up and hold its mouth: otherwise it will scream too loudly, the little truth."
"Woman, give me your little truth!" I said. And thus spoke the old woman: "You go to women? Do not forget the whip!"-
Thus spoke Zarathustra.
19 - The Bite of the Adder
ONE day Zarathustra had fallen asleep under a fig-tree, owing to the heat, with his arm over his face. And there came an adder and bit him in the neck, so that Zarathustra cried with pain. When he had taken his arm from his face he looked at the serpent; and then it recognized the eyes of Zarathustra, wriggled awkwardly, and tried to getaway. "Do not go," said Zarathustra, "as yet have you not received my thanks! you have awakened me in time; my journey is yet long." "Your journey is short," said the adder sadly; "my poison is fatal." Zarathustra smiled. "When ever did a dragon die of a serpent's poison?" he said. "But take your poison back! you are not rich enough to give it to me."
Then the adder fell again on his neck, and licked his wound.
When Zarathustra had told this to his disciples they asked him: "And what, O Zarathustra, is the moral of your story?"
And Zarathustra answered them thus: The destroyer of morality, the good and just call me: my story is immoral.
When, however, you have an enemy, then do not requite him good for evil: for that would shame him. Instead, prove that he did some good for you.
And rather be angry than put to shame!
And when you are cursed, I do not like it that you want to bless. Rather curse a little also!
And if you are done a great injustice, then quickly add five small ones.
Hideous to behold is he who is obsessed with an injustice.
Did you know this? A shared injustice is half just. And he who can bear it, should take the injustice upon himself!
A small revenge is more human than no revenge at all. And if the punishment is not also a right and an honor to the transgressor, I do not like your punishment.
It is nobler to declare oneself wrong than to prove oneself right, especially when one is right. Only, one must be rich enough to do so.
I do not like your cold justice; out of the eye of your judges there always glances the executioner and his cold steel.
Tell me: where do we find the justice which is love with open eyes?
Invent for me then the love which not only bears all punishment, but also all guilt!
Invent for me then the justice which acquits every one, except he who judges!
And would you hear this? To him who would be just from the heart, even lies become a kindness to others.
But how could I be just from the heart!
How can I give each his own! Let this be enough for me: I give each my own.
Finally, my brothers, guard against doing wrong to any hermit. How could a hermit forget! How could he requite!
Like a deep well is a hermit. It is easy to throw in a stone: if it sinks to the bottom then tell me, who will bring it out again?
Guard against injuring the hermit! But if you have done so, well then kill him also!-
Thus spoke Zarathustra.
20 - Child and Marriage
I HAVE a question for you alone, my brother: like a sounding-lead, I cast this question into your soul, that I may know its depth.
You are young, and desire child and marriage. But I ask you: are you a man entitled to desire a child?
Are you the victorious one, the self conqueror, the ruler of your passions, the master of your virtues? Thus do I ask you.
Or does the animal speak in your wish, and need? Or loneliness? Or discord in you?
Let your victory and freedom long for a child. You shall build living monuments to your victory and freedom.
You shall build beyond yourself. But first of all you must be built yourself, solid in body and soul.
You shall propagate yourself not only onward, but upward! For that purpose may the garden of marriage help you!
You shall create a higher body, a first movement, a spontaneously rolling wheel- you shall create a creator.
Marriage: so call I the will of the two to create the one that is more than those who created it. The reverence for one another, as those exercising such a will, I call marriage.
Let this be the significance and the truth of your marriage. But that which the all-too-many call marriage, those superfluous ones- ah, what shall I call it?
Ah, the poverty of soul in the two! Ah, the filth of soul in the two! Ah, the pitiable self-complacency in the two!
They call it marriage; and they say their marriages are made in heaven.
Well I do not like that heaven of the superfluous! No, I do not like them, those animals tangled in the heavenly net! Keep far from me that God who limps near to bless what he has not matched!
Do not laugh at such marriages! What child has not had reason to weep over its parents?
This man seemed worthy, and ripe for the meaning of the earth: but when I saw his wife, the earth seemed to me an asylum of madmen.
Yes, I wish that the earth shook with convulsions when a saint and a goose mate with one another.
This one went forth in quest of truth as a hero, and at last got for himself a small dressed-up lie: his marriage he calls it.
That one was reserved and chose warily. But then he spoilt his company for all time: his marriage he calls it. Another sought a handmaid with the virtues of an angel. But then he became the handmaid of a woman, and now he must become an angel.
Careful, have I found all buyers, and all of them have astute eyes. But even the most astute of them buys his wife in a poke.
Many brief follies- that you call love.
And your marriage puts an end to your many brief follies, with one long stupidity.
Your love of woman, and woman's love of man- ah, if only it were sympathy for suffering and veiled gods! But usually, two animals find each another.
But even your best love is only an enraptured parable and a painful ardor. It is a torch to light loftier paths for you.
You shall love beyond yourselves some day! So first, learn to love. And for that you have to drink the bitter cup of your love.
Bitterness is in the cup even of the best love; thus does it cause longing for the Superman; thus does it cause thirst in you, the creator!
Thirst in the creator, arrow and longing for the Superman: tell me, my brother, is this your will to marriage?
Sacred I call such a will, and such a marriage.-
Thus spoke Zarathustra.
21 - Free Death
MANY die too late, and some die too early. Yet strange sounds the precept: "Die at the right time!
Die at the right time: thus teaches Zarathustra.
To be sure, how could he who never lives at the right time ever die at the right time? If only he had never been born!- Thus do I advise the superfluous. But even the superfluous make a show of their death, and even the hollowest nut wants to be cracked.
All regard dying as a great matter: but as yet death is not a festival. People have not yet learned to inaugurate the finest festivals.
I teach you the death which consummates, and becomes a spur and promise to the living.
He who consummates his life, then dies triumphant, surrounded by those who hope and promise.
Thus should one learn to die; and there should be no festival at which one who dies in this way does not consecrate the oaths of the living!
Thus to die is best; the next best, however, is to die in battle, and squander a great soul.
But equally hateful to vanquished and victor, is the grinning death which steals nigh like a thief,- and yet comes as master.
My death I praise to you, the voluntary death, which comes to me because I want it.
And when shall I want it?- He that has a goal and an heir, wants death at the right time for the goal and the heir.
And from reverence for the goal and heir, he will hang no more withered wreaths in the sanctuary of life.
I will not imitate the rope-makers: they lengthen out their cord and always walk backward. And many grow too old for their truths and triumphs; a toothless mouth no longer has the right to every truth.
And whoever wants fame must take leave of honor and practice the difficult art of- leaving at the right time.
One must stop being eaten when one tastes best: those who want to be long loved know this.
There are sour apples, no doubt, whose lot is to wait until the last day of autumn: and at once they become ripe, yellow, and shrivelled.
In some the heart ages first, and in others the spirit. And some are hoary in youth, but those who are young latest keep young longer.
To many men life is a failure; a poison-worm gnaws at their heart. Then at least let their dying be a success.
Many never become sweet; they rot even in the summer. Cowardice holds them fast to their branches.
Far too many live, and far too long do they hang on their branches. If only a storm would come and shake all that is rotten and worm-eaten from the tree!
If only there were preachers of quick death! They would be the right storms and shakers of the trees of life! But I hear only the slow death preached, and patience with all that is "earthly."
Ah! you preach patience with what is earthly? It is the earthly that has too much patience with you, you blasphemers! Too early died that Hebrew whom the preachers of slow death honor: and it is a calamity to many that he died too early.
As yet he knew only tears, and the melancholy of the Hebrews, and hatred of the good and just- the Hebrew Jesus: then he was seized with longing for death.
If only he had remained in the wilderness, far from the good the just!
Perhaps then he would have learned to live and love the earth- and laughter also!
Believe me, my brothers! He died too early; he himself would have recanted his doctrine had he reached my age! He was noble enough to recant!
But he was still immature. The youth loves immaturely, and he also hates immaturely both man and earth. His soul and the wings of his spirit are still confined and awkward.
But in man there is more of the child than in the youth, and less melancholy: he better understands life and death.
Free for death, and free in death; a sacred No sayer, when there is no longer time for Yes: thus he understands death and life.
That your dying be no reproach to man and the earth, my friends: that I ask of the honey of your soul.
In your dying, your spirit and your virtue shall still shine like an sunset around the earth: otherwise your dying has gone badly.Thus I will die myself, that you, my friends, may love the earth more for my sake; and earth will I again become, to have rest in her that bore me.
Zarathustra had a goal; he threw his ball. Now you, my friends, are the heirs of my goal; to you I throw the golden ball.
I like best of all to see you, my friends, throw the golden ball! And so I tarry a little while on the earth- pardon me for it!
Thus spoke Zarathustra.
22 - The Giving Virtue
1.
WHEN Zarathustra had taken leave of the town to which his heart was attached, the name of which is "The Pied Cow," many people who called
themselves his disciples followed him, and kept him company. Thus they came to a crossroads. Then Zarathustra told them that he now wanted to walk alone; for he was fond of walking alone. His disciples, however, presented him a staff with a golden handle, on which a serpent twined round the sun. Zarathustra rejoiced on account of the staff, and leaned on it; then thus he spoke to his disciples:
Tell me, pray: how did gold attain the highest value? Because it is uncommon, and useless, and gleaming, and soft in lustre; it always gives itself.
Only as an image of the highest virtue did gold attain the highest value. Golden, gleams the glance of the giver. Golden lustre makes peace between moon and sun. Uncommon is the highest virtue, and useless, it is gleaming, and soft of lustre: a giving virtue is the highest virtue.
I know you well, my disciples: you strive like me for the giving virtue. What would you have in common with cats and wolves?
You thirst to become sacrifices and gifts yourselves: and so you thirst to amass all riches in your soul.
Your soul strives insatiably for treasures and jewels, because your virtue is insatiable in desiring to give.
You force all things to flow towards you and into you, so that they shall flow back again out of your fountain as the gifts of your love.
Such giving love must become a thief of all values; but I call this selfishness healthy and sacred,.-
There is another selfishness, an all too-poor and hungry kind, which would always steal- the selfishness of the sick, the sickly selfishness.
With the eye of the thief it looks upon all that is lustrous; with the craving of hunger it measures him who has abundance; and ever does it prowl round the tables of givers.
Sickness speaks in such craving and invisible degeneration; the larcenous craving of this selfishness speaks of a sickly body.
Tell me, my brother, what do we think bad, and worst of all? Is it not degeneration?- And we always suspect degeneration when the giving soul is lacking.
Upward goes our course from genera on to over-genera. But a horror to us is the degenerate sense, which says: "All for myself."
Upward soars our sense: thus is it a parable of our body, a parable of an elevation. Such parables of elevations are the names of the virtues.
Thus the body goes through history, a becoming and fighting. And the spirit what is that to the body? The herald of its fights and victories, its companion and echo.
All names of good and evil are parables; they do not speak out, they only hint. A fool is he who seeks knowledge from them!
Take heed, my brothers, of every hour when your spirit would speak in parables: there is the origin of your virtue.
Your body is then elevated and raised up; with its rapture it delights the spirit, so that it becomes creator, and valuer, and lover, and benefactor of all.
When your heart overflows broad and full like the river, a blessing and a danger to those on the banks: there is the origin of your virtue.
When you are exalted above praise and blame, and your will wants to command all things, as a lover's will: there is the origin of your virtue.
When you despise pleasant things, and the soft couch, and cannot couch far enough from the soft: there is the origin of your virtue.
When you will with one will, and when the end of all need is necessary to you: there is the origin of your virtue.
It is a new good and evil! a new deep murmuring, and the voice of a new fountain!
This new virtue is power; it is a ruling thought, and around it a discerning soul: a golden sun, with the serpent of knowledge around it.
2.
Here Zarathustra paused awhile, and looked lovingly on his disciples. Then he continued to speak thus- and his voice had changed:
Remain faithful to the earth, my brothers, with the power of your virtue!
Let your giving love and your knowledge serve the meaning of the earth! Thus I pray and beseech you.
Do not let it fly away from the earthly and beat its wings against eternal walls!
Ah, there has always been so much virtue that has flown away!
Lead, like me, the virtue that has flown away back to the earth- yes, back to body and life: that it may give a meaning to the earth, a human meaning!
A hundred times before spirit as well as virtue has flown away and blundered.
Alas! all this delusion and blundering still dwells in our body: it has there become body and will.
A hundred times before has spirit as well as virtue tried and erred. Yes, man has been an experiment. Alas, much ignorance and error has become embodied in us!
Not only the rationality of millennia also their madness, breaks out in us. It is dangerous to be an heir.
Still we fight step by step with the giant Chance, and hitherto over all mankind has ruled nonsense, the lack-of sense. Let your spirit and your virtue serve the sense of the earth, my brothers: let the value of all things be determined anew by you! Therefore you shall be fighters! Therefore you shall be creators!
With knowledge, the body purifies itself; experimenting with knowledge, it exalts itself; to the knowledgeable all impulses are sacred; to the exalted, the soul becomes joyful.
Physician, heal thyself: then you will also heal your patient. Let it be his best cure to see with his eyes the man who heals himself.
There are a thousand paths which have never yet been trodden; a thousand healths and hidden islands of life. Man and man's world is still unexhausted and undiscovered.
Awake and listen, you that are lonely!
From the future come winds with stealthy wings, and to subtle ears good tidings are proclaimed.
You that are lonely today, you that withdraw, you shall one day be a people: out of you, who have chosen yourselves, shall arise a chosen people:and out of them, the Superman.
The earth shall become a place of healing! And there already is a new fragrance surrounding it, a salvation bringing fragrance- and a new hope! 3.
When Zarathustra had spoken these words, he paused, like one who had not yet said his last word; and long did he balance the staff doubtfully in his hand.
At last he spoke thus- and his voice had changed:
I now go alone, my disciples! You too go now, alone! Thus I want it.
I advise you: depart from me, and guard yourselves against Zarathustra!
And better still: be ashamed of him!
Perhaps he has deceived you.
The man of knowledge must be able not only to love his enemies, but also to hate his friends.
One requites a teacher badly if one remains merely a student. And why will you not pluck at my wreath?
You venerate me; but what if your veneration should some day collapse?
Beware lest a statue crush you!
You say you believe in Zarathustra?
But what matters Zarathustra! You are my believers: but what matters all believers!
You had not yet sought yourselves: then you found me. So do all believers; thus all belief matters so little.
Now I bid you lose me and find yourselves; and only when you have all denied me will I return to you.
With other eyes, my brothers, shall I then seek my lost ones; with another love shall I then love you.And once again you shall become friends to me, and children of one hope: then I will be with you for the third time, to celebrate the great noontide with you.
And it is the great noontide, when man is in the middle of his course between animal and Superman, and celebrates his advance to the evening as his highest hope: for it is the advance to a new morning.
Then will the down-goer bless himself, for being an over-goer; and the sun of his knowledge will be at noontide.
"Dead are all Gods: now we want the Superman to live."- Let this be our final will at the great noontide!-
Thus spoke Zarathustra.
مشارکت کنندگان در این صفحه
تا کنون فردی در بازسازی این صفحه مشارکت نداشته است.
🖊 شما نیز می‌توانید برای مشارکت در ترجمه‌ی این صفحه یا اصلاح متن انگلیسی، به این لینک مراجعه بفرمایید.