سرفصل های مهم
فصل 24
توضیح مختصر
زمان مطالعه

0 دقیقه

سطح

متوسط
دانلود اپلیکیشن «زیبوک»
این فصل را می‌توانید به بهترین شکل و با امکانات عالی در اپلیکیشن «زیبوک» بخوانید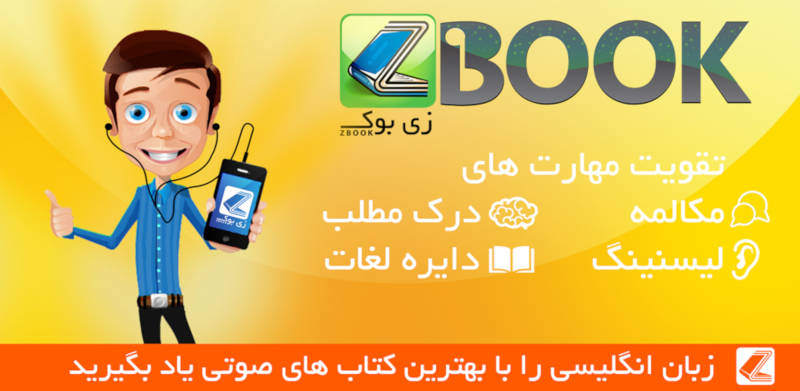 متن انگلیسی فصل
CHAPTER TWENTY-FOUR
Ornament
MALCOLM
THURSDAY, OCTOBER 3
I get to Mia's house half an hour later and I hear shouting as soon as I step onto the driveway. It's too early for her parents to be home, and anyway, they're not yellers. Mia's the only Kwon who ever raises her voice. But it's not her making all that noise.
Nobody answers the doorbell, so I push the door open and step into the Kwons' living room. The first thing I see is Ellery, sitting cross-legged in an armchair, her eyes wide as she surveys the scene in front of us. Mia stands barefoot next to the fireplace, hands on her hips, looking defiant but tiny without the height her boots give her. Daisy is across from her, a candlestick gripped in one hand and an expression of pure rage distorting her usually serene features.
"I'm going to kill you," Daisy shrieks, drawing her arm back threateningly.
"Stop being so dramatic," Mia says, but her eyes don't leave the candlestick.
"What the hell?" I ask, and they both turn toward me.
Daisy's furious expression briefly recedes, then comes roaring back like a tidal wave. "Oh, him too? You've got the entire Scooby Gang here while you lay this bullshit on me?" I blink. I've never heard Daisy swear before. "What bullshit?"
Mia speaks before Daisy can. "I told her I know all about Declan, and I'm going to tell Mom and Dad if she doesn't explain why they're both back in Echo Ridge." She takes an involuntary step back as Daisy fastens her with a withering stare. "It's going a little worse than I expected." "You have some nerve—" Daisy brandishes the candlestick for emphasis, but stops in slack-jawed horror when she loses her grip and sends it flying directly toward Mia's head. Mia is too startled to move out of the way, and when it clocks her in the temple she drops like a stone.
Daisy's hands fly to her mouth. "Oh my God. Oh my God, Mia. Are you all right?" She falls to her knees and scrambles toward her sister, but Ellery—who I never even saw move—is already there.
"Malcolm, can you get a wet towel?" she asks.
I stare down at Mia. Her eyes are open, her face pale, and a stream of blood runs down one side of her head. "Oh no, oh no," Daisy moans, her hands covering her face now. "I'm sorry. I'm so, so sorry." I fast-track it to the bathroom, grab a hand towel, and run it under the faucet and jam back to the living room.
Mia is sitting up now, looking dazed. I hand Ellery the towel and she gently pats up and down the side of Mia's head until the blood is cleared away. "Is she going to need stitches?" Daisy asks in a shaking voice.
Ellery presses the towel to Mia's temple for a few seconds, then pulls it away and peers at the cut. "I don't think so. I mean, I'm no expert, but it's actually tiny. Looks like one of those shallow scrapes that just happens to bleed a lot. It'll probably leave a bruise, but it should be fine with a Band-Aid." "I'll get it," I volunteer, returning to the Kwons' bathroom. Dr. Kwon is an obstetrician and her medicine cabinet is so perfectly organized, I find what I need within seconds. When I return this time, some of the color is back in Mia's face.
"God, Daze," she says reproachfully as Ellery positions the Band-Aid on her temple and presses down. "I didn't realize you literally wanted to kill me." Daisy slumps back, her legs tucked to one side. "It was an accident," she says, skimming her fingers across the hardwood floor. She looks up, her mouth half twisted in a wry grin. "I'm sorry for drawing blood. But you sort of deserved it." Mia brushes an index finger across her bandage. "I just want to know what's going on." "So you ambush me while your friend is here?" Daisy's voice starts to rise again, but she checks herself and lowers it. "Seriously, Mia? Not cool." "I needed the moral support," Mia grumbles. "And the protection, apparently. But come on, Daisy. You can't keep on like this. People know where Declan lives now. Stuff is gonna come out. You need someone on your side." She gestures toward me as I lower myself onto the edge of the Kwons' stone fireplace. "We're all on Mal's side. We can be on yours too." I glance at Ellery, who doesn't look convinced. I don't think Mia picked up on what Ellery was hinting at in Chuck E. Cheese's—that Daisy and Declan could have been involved with one another while Lacey was still alive. That kind of thing would fly right over Mia's head, because even though she complains about Daisy, she also trusts her completely. I've never been able to say the same thing about Declan.
Daisy turns toward me, her dark eyes brimming with sympathy. "Oh, Malcolm. I haven't even told you how sorry I am about what's been going on. The way people are … whispering. Accusing you without any proof. It all brings back so many memories." "Daisy." Mia interrupts before I can answer. Her voice is calm and quiet, nothing like her usual strident tone. "Why did you leave your job?" Daisy heaves a deep sigh. She lifts a hunk of shiny dark hair and spills it over her shoulder. "I had a nervous breakdown." She purses her lips as Mia's brows shoot up. "Not expecting that one?" Mia, wisely, doesn't mention trailing Daisy to her psychologist. "What, were you, like … in the hospital or something?" "Briefly." Daisy lowers her eyes. "The thing is, I never really dealt with Lacey's death, you know? It was so horrible. So twisted and awful and painful that I pushed it down and forced myself to forget about it." She gives a strangled little laugh. "Great plan, right? Totally worked. It was okay for a few years, I guess. But when I moved to Boston, I started having nightmares, then panic attacks. I couldn't function. At one point I called an ambulance because I thought I was dying of a heart attack." "You went through a horrible loss," Mia says comfortingly.
Daisy's lashes flicker. "Yes. But I wasn't just sad. I was guilty."
Out of the corner of my eye, I see Ellery tense. "About what?" Mia asks.
Daisy pauses. "Circle of trust, right? This can't leave the room. Not yet." She glances toward me, then Ellery, and bites her lip.
Mia reads her mind. "Ellery's totally trustworthy."
"I can leave," Ellery volunteers. "I understand. We don't know one another." Daisy hesitates, then shakes her head. "It's all right. You've heard this much, you might as well hear the rest. My psychologist keeps telling me I have to stop being ashamed. It's starting to sink in, although I still feel like a terrible friend." She turns toward Mia. "I was in love with Declan all through high school. I never said a word. It was just this … thing I lived with. And then the summer before senior year, he started treating me differently. Like he saw me." She gives an embarrassed little laugh. "God, I sound like an eighth grader. But it gave me this, I don't know, hope, I guess, that things could be different someday. Then one night he told me he was in love with me, too." Daisy's whole face glows, and I remember why I used to have such a crush on her. Mia is sitting as still as I've ever seen her, like she's afraid the slightest movement will end the conversation. "I told him we couldn't do anything about it," Daisy continues. "I wasn't that bad of a friend. He said he thought Lacey had found someone else, anyway. She was acting distant. But when he asked her, she wouldn't admit it. They started fighting. It got really messy and ugly and— I just sort of withdrew. I didn't want to be the cause of that." Daisy's eyes get shiny as she continues. "Then Lacey died and the whole world fell apart. I couldn't stand myself. Couldn't deal with knowing I'd been keeping this secret that I'd never get to explain to her." Tears spill down her cheeks and she lets out a choked little sob. "And I missed her. I still miss her, so much." I steal a glance at Ellery, who's wiping her own eyes. I get the feeling that she just took Daisy off her mental list of suspects in Lacey's murder. If Daisy feels guilty about anything other than liking her best friend's boyfriend, she's one hell of an actress.
Mia grabs Daisy's hand in both of her own as Daisy continues. "I told Declan we couldn't talk anymore, and I got out of Echo Ridge as soon as I could. I thought it was the right thing to do for both of us. We'd been wrong not to be open with Lacey from the start, and there wasn't a way to fix that anymore." She drops her head. "Plus, there's this whole other layer when you're one of the only minority families in town. You can't make a mistake, you know? We've always had to be so perfect." Mia regards her sister thoughtfully. "I thought you liked being perfect," she says in a small voice.
Daisy sniffs. "It's fucking exhausting."
Mia lets out a surprised snort of laughter. "Well, if you can't handle it, there's no hope for me in this town." She's still holding Daisy's hand, and shakes it like she's trying to knock some sense into her sister. "Your psychologist is right, Daze. You didn't do anything wrong. You liked a guy. You stayed away from him, even when he liked you back. That's being a good friend." Daisy dabs at her eyes with her free hand. "I wasn't, though. I couldn't stand to think about the investigation, and I shut down anytime I was near the police. It wasn't until years later that I started thinking about things that might actually be helpful." "What do you mean?" I ask. Ellery leans forward like a puppet that just got its strings yanked.
"I remembered something," Daisy says. "A bracelet Lacey started wearing right before she died. It was really unusual—a bangle that almost looked like antlers twisted together." She shrugs at Mia's dubious expression. "Sounds weird, I know, but it was gorgeous. She was really coy about where she got it, too. Said it wasn't from Declan, or her parents. When I was in the hospital in Boston, trying to figure out how my life had gotten so far off track, I started wondering who'd given it to her and whether it was somebody who, well …" She trails off. "You know. I wondered." "So you came back here to investigate?" Ellery looks like she approves.
"I came back here to recover," Daisy corrects. "But I also asked Lacey's mom if I could have the bracelet, as a keepsake. She didn't mind. I started Googling it, trying to find something similar. And I did." A note of pride creeps into her voice. "There's a local artist who makes them. I wanted to check her out, but I didn't feel quite strong enough to do it on my own." Her voice dips a little. "Declan used to text me occasionally. The first time he did after all this happened, I asked him to visit the jeweler with me." And there you have it, I think. An actual, rational explanation for what Declan has been doing in Echo Ridge. Would've been nice if he'd ever told me any of this himself.
Mia raises her brows. "Was that the first time you'd seen him since you left? I'll bet you two had a lot to talk about. Or, you know, not talk about." Daisy's entire face goes red. "We were mostly focused on the bracelet." "Sure you were." Mia smirks.
This conversation is going off the rails. "You guys have any luck?" I ask, trying to get it back on track.
Daisy sighs. "No. I thought maybe the jeweler would look through her sale records when I told her why I was there, but she wasn't at all helpful. I handed the bracelet off to the police, hoping she'd take it more seriously if they followed up with her, but I haven't heard anything since." She lets go of Mia's hand and rolls her shoulders like she just finished an exhausting workout. "And that's the whole sordid tale. Except for the part where Declan and I got back together. I still love him." She shrugs helplessly. "I always have." Mia leans back on her haunches. "That's quite a story."
"You cannot tell Mom and Dad," Daisy says, and Mia mimes zipping her lips.
"I have a question," Ellery pipes up. She starts doing that twisty thing with her hair again as Daisy turns to face her. "I was just wondering who you gave the bracelet to? What police officer, I mean. Was it someone in Echo Ridge?" Daisy nods. "Ryan Rodriguez. He graduated from Echo Ridge High the same year I did. Do you know him?" Ellery nods. "Yeah. Were you guys friends at school?" She looks like she's back in investigative mode, which I'm starting to realize is her default setting.
"No." Daisy looks amused at the idea. "He was really quiet back then. I barely knew him. But he was on duty when I got to the station, so …" She shrugs. "I gave it to him." "Do you, um, think he was the best person to handle something like this?" Ellery asks.
Daisy crinkles her brow. "I don't know. I guess. Why not?"
"Well. I'm just wondering." Ellery leans forward, elbows on her knees. "Did it ever occur to you that he might've given the bracelet to Lacey?"
مشارکت کنندگان در این صفحه
تا کنون فردی در بازسازی این صفحه مشارکت نداشته است.
🖊 شما نیز می‌توانید برای مشارکت در ترجمه‌ی این صفحه یا اصلاح متن انگلیسی، به این لینک مراجعه بفرمایید.