سرفصل های مهم
فصل 11
توضیح مختصر
زمان مطالعه

0 دقیقه

سطح

خیلی سخت
دانلود اپلیکیشن «زیبوک»
این فصل را می‌توانید به بهترین شکل و با امکانات عالی در اپلیکیشن «زیبوک» بخوانید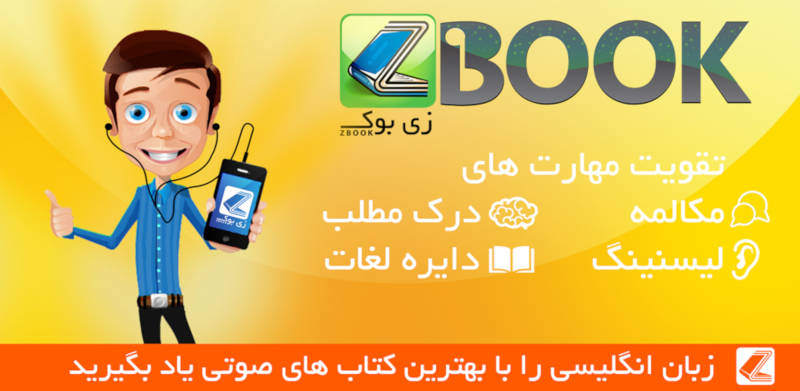 متن انگلیسی فصل
CHAPTER Eleven
Perhaps one night, when you were very small, someone tucked you into bed and read you a story called "The Little Engine That Could," and if so then you have my profound sympathies, as it is one of the most tedious stories on Earth. The story probably put you right to sleep, which is the reason it is read to children, so I will remind you that the story involves the engine of a train that for some reason has the ability to think and talk. Someone asks the Little Engine That Could to do a difficult task too dull for me to describe, and the engine isn't sure it can accomplish this, but it begins to mutter to itself, "I think I can, I think I can, I think I can," and before long it has muttered its way to success. The moral of the story is that if you tell yourself you can do something, then you can actually do it, a moral easily disproved if you tell yourself that you can eat nine pints of ice cream in a single sitting, or that you can shipwreck yourself on a distant island simply by setting off in a rented canoe with holes sawed in it.
I only mention the story of the Little Engine That Could so that when I say that the Baudelaire orphans, as they left the arboretum with Ishmael and headed back toward the island colony, were on board the Little Engine That Couldn't, you will understand what I mean. For one thing, the children were being dragged back to Ishmael's tent on the large wooden sleigh, helmed by Ishmael in his enormous clay chair and dragged by the island's wild sheep, and if you have ever wondered why horse-drawn carriages and dogsleds are far more common modes of travel than sheep-dragged sleighs, it is because sheep are not well-suited for employment in the transportation industry. The sheep meandered and detoured, lollygagged and moseyed, and occasionally stopped to nibble on wild grass or simply breathe in the morning air, and Ishmael tried to convince the sheep to go faster through his facilitation skills, rather than through standard shepherding procedures. "I don't want to force you," he kept saying, "but perhaps you sheep could go a bit faster," and the sheep would merely stare blankly at the old man and keep shuffling along.
But the Baudelaire orphans were on board the Little Engine That Couldn't not only because of the sheep's languor—a word which here means "inability to pull a large, wooden sleigh at a reasonable pace"—but because their own thoughts were not spurring them to action. Unlike the engine in the tedious story, no matter what Violet, Klaus, and Sunny told themselves, they could not imagine a successful solution to their difficulties. The children tried to tell themselves that they would do as Ishmael had suggested, and lead a safe life on the colony, but they could not imagine abandoning Kit Snicket on the coastal shelf, or letting her return to the world to see that justice would be served without accompanying her on this noble errand. The siblings tried to tell themselves that they would obey their parents' wishes, and stay sheltered from their unfortunate history, but they did not think that they could keep themselves away from the arboretum, or from reading what their parents had written in the enormous book. The Baudelaires tried to tell themselves that they would join Erewhon and Finn in the mutiny at breakfast, but they could not picture threatening the facilitator and his supporters with weapons, particularly because they had not brought any from the arboretum. They tried to tell themselves that at least they could be glad that Count Olaf was not a threat, but they could not quite approve of his being locked in a bird cage, and they shuddered to think of the fungus hidden in his gown and the scheme hidden in his head. And, throughout the entire journey over the brae and back toward the beach, the three children tried to tell themselves that everything was all right, but of course everything was not all right. Everything was all wrong, and Violet, Klaus, and Sunny did not quite know how a safe place, far from the treachery of the world, had become so dangerous and complicated as soon as they had arrived. The Baudelaire orphans sat in the sleigh, staring at Ishmael's clay-covered clay feet, and no matter how many times they thought they could, they thought they could, they thought they could think of an end to their troubles, they knew it simply was not the case.
Finally, however, the sheep dragged the sleigh across the beach's white sands and through the opening of the enormous tent. Once again, the joint was hopping, but the gathered islanders were in the midst of an argy-bargy, a word for "argument" that is far less cute than it sounds. Despite the presence of an opiate in seashells dangling from the waists of every colonist, the islanders were anything but drowsy and inactive. Alonso was grabbing the arm of Willa, who was shrieking in annoyance while stepping on Dr. Kurtz's foot. Sherman's face was even redder than usual as he threw sand in the face of Mr. Pitcairn, who appeared to be trying to bite Brewster's finger. Professor Fletcher was shouting at Ariel, and Ms. Marlow was stomping her feet at Calypso, and Madame Nordoff and Rabbi Bligh seemed ready to begin wrestling on the sand. Byam twirled his mustache at Ferdinand, while Robinson tugged his beard at Larsen and Weyden seemed to tear out her red hair for no reason at all. Jonah and Sadie Bellamy were standing face-to-face arguing, while Friday and Mrs. Caliban were standing back-to-back as if they would never speak to each other again, and all the while Omeros stood near Ishmael's chair with his hands held suspiciously behind his back. While Ishmael gaped at the islanders in amazement, the three children stepped off the sleigh and walked quickly toward Erewhon and Finn, who were looking at them expectantly.
"Where were you?" Finn said. "We waited as long as we could for you to return, but we had to leave your friend behind and begin the mutiny."
"You left Kit out there alone?" Violet said. "You promised you'd stay with her."
"And you promised us weapons," said Erewhon. "Where are they, Baudelaires?"
"We don't have any," Klaus admitted. "Ishmael was at the arboretum."
"Count Olaf was right," Erewhon said. "You failed us, Baudelaires."
"What do you mean, 'Count Olaf was right'?" Violet demanded.
"What do you mean, 'Ishmael was at the arboretum'?" Finn demanded.
"What do you mean, what do I mean?" Erewhon demanded.
"What you mean what you mean what I mean?" Sunny demanded.
"Please, everyone!" Ishmael cried from his clay chair. "I suggest we all take a few sips of cordial and discuss this cordially!"
"I'm tired of drinking cordial," Professor Fletcher said, "and I'm tired of your suggestions, Ishmael!"
"Call me Ish," the facilitator said.
"I'm calling you a bad facilitator!" retorted Calypso.
"Please, everyone!" Ishmael cried again, with a nervous tug at his beard. "What is all this argy-bargy about?"
"I'll tell you what it's about," Alonso said. "I washed up on these shores many years ago, after enduring a terrible storm and a dreadful political scandal."
"So what?" Rabbi Bligh asked. "Eventually, everyone washes up on these shores."
"I wanted to leave my unfortunate history behind," Alonso said, "and live a peaceful life free from trouble. But now there are some colonists talking of mutiny. If we're not careful, this island will become as treacherous as the rest of the world!"
"Mutiny?" Ishmael said in horror. "Who dares talk of mutiny?"
"I dare," Erewhon said. "I'm tired of your facilitation, Ishmael. I washed ashore on this island after living on another island even farther away. I was tired of a peaceful life, and ready for adventure. But whenever anything exciting arrives on this island, you immediately have it thrown into the arboretum!"
"It depends on how you look at it," Ishmael protested. "I don't force anyone to throw anything away."
"Ishmael is right!" Ariel cried. "Some of us have had enough adventure for a lifetime! I washed up on these shores after finally escaping from prison, where I had disguised myself as a young man for years! I've stayed here for my own safety, not to participate in more dangerous schemes!"
"Then you should join our mutiny!" Sherman cried. "Ishmael is not to be trusted! We abandoned the Baudelaires on the coastal shelf, and now he's brought them back!"
"The Baudelaires never should have been abandoned in the first place!" Ms. Marlow cried. "All they wanted to do was help their friend!"
"Their friend is suspicious," claimed Mr. Pitcairn. "She arrived on a raft of books."
"So what?" said Weyden. "I arrived on a raft of books myself."
"But you abandoned them," Professor Fletcher pointed out.
"She did nothing of the sort!" cried Larsen. "You helped her hide them, so you could force those children to read!"
"We wanted to learn to read!" Friday insisted.
"You're reading?" Mrs. Caliban gasped in astonishment.
"You shouldn't be reading!" cried Madame Nordoff.
"Well, you shouldn't be yodeling!" cried Dr. Kurtz.
"You're yodeling?" Rabbi Bligh asked in astonishment. "Maybe we should have a mutiny after all!"
"Yodeling is better than carrying a flashlight!" Jonah cried, pointing at Finn accusingly.
"Carrying a flashlight is better than hiding a picnic basket!" Sadie cried, pointing at Erewhon.
"Hiding a picnic basket is better than pocketing a whisk!" Erewhon said, pointing at Sunny.
"These secrets will destroy us!" Ariel said. "Life here is supposed to be simple!"
"There's nothing wrong with a complicated life," said Byam. "I lived a simple life as a sailor for many years, and I was bored to tears until I was shipwrecked."
"Bored to tears?" Friday said in astonishment. "All I want is the simple life my mother and father had together, without arguing or keeping secrets."
"That's enough," Ishmael said quickly. "I suggest that we stop arguing."
"I suggest we continue to argue!" cried Erewhon.
"I suggest we abandon Ishmael and his supporters!" cried Professor Fletcher.
"I suggest we abandon the mutineers!" cried Calypso.
"I suggest better food!" cried another islander.
"I suggest more cordial!" cried another.
"I suggest a more attractive robe!"
"I suggest a proper house instead of a tent!"
"I suggest fresh water!"
"I suggest eating bitter apples!"
"I suggest chopping down the apple tree!"
"I suggest burning up the outrigger!"
"I suggest a talent show!"
"I suggest reading a book!"
"I suggest burning all books!"
"I suggest yodeling!"
"I suggest forbidding yodeling!"
"I suggest a safe place!"
"I suggest a complicated life!"
"I suggest it depends on how you look at it!"
"I suggest justice!"
"I suggest breakfast!"
"I suggest we stay and you leave!"
"I suggest you stay and we leave!"
"I suggest we return to Winnipeg!"
The Baudelaires looked at one another in despair as the mutinous schism worked its way through the colony. Seashells hung open at the waists of the islanders, but there was no cordiality evident as the islanders turned against one another in fury, even if they were friends, or members of the same family, or shared a history or a secret organization. The siblings had seen angry crowds before, of course, from the mob psychology of the citizens in the Village of Fowl Devotees to the blind justice of the trial at the Hotel Denouement, but they had never seen a community divide so suddenly and so completely. Violet, Klaus, and Sunny watched the schism unfold and could imagine what the other schisms must have been like, from the schism that split V.F.D., to the schism that drove their parents away from the very same island, to all the other schisms in the world's sad history, with every person suggesting something different, every story like a layer of an onion, and every unfortunate event like a chapter in an enormous book. The Baudelaires watched the terrible argy-bargy and wondered how they could have hoped the island would be a safe place, far from the treachery of the world, when eventually every treachery washed up on its shores, like a castaway tossed by a storm at sea, and divided the people who lived there. The arguing voices of the islanders grew louder and louder, with everyone suggesting something but nobody listening to anyone else's suggestions, until the schism was a deafening roar that was finally broken by the loudest voice of all.
"SILENCE!" bellowed a figure who entered the tent, and the islanders stopped talking at once, and stared in amazement at the person who stood glaring at them in a long dress that bulged at the belly.
"What are you doing here?" gasped someone from the back of the tent. "We abandoned you on the coastal shelf!"
The figure strode into the middle of the tent, and I'm sorry to tell you that it was not Kit Snicket, who was still in a long dress that bulged at the belly on top of her library raft, but Count Olaf, whose bulging belly, of course, was the diving helmet containing the Medusoid Mycelium, and whose orange and yellow dress the Baudelaires suddenly recognized as the dress Esmé Squalor wore on top of the Mortmain Mountains, a hideous thing fashioned to look like an enormous fire, which had somehow washed onto the island's shores like everything else. As Olaf paused to give the siblings a particularly wicked smile, the children tried to imagine the secret history of Esmé's dress, and how, like the ring Violet still held in her hand, it had returned to the Baudelaires' story after all this time.
"You can't abandon me," the villain snarled to the islander. "I'm the king of Olaf-Land."
"This isn't Olaf-Land," Ishmael said, with a stern tug on his beard, "and you're no king, Olaf."
Count Olaf threw back his head and laughed, his tattered dress quivering in mirth, a phrase which here means "making unpleasant rustling noises." With a sneer, he pointed at Ishmael, who still sat in the chair. "Oh, Ish," he said, his eyes shining bright, "I told you many years ago that I would triumph over you someday, and at last that day has arrived. My associate with the weekday for a name told me that you were still hiding out on this island, and—"
"Thursday," Mrs. Caliban said.
Olaf frowned, and blinked at the freckled woman. "No," he said. "Monday. She was trying to blackmail an old man who was involved in a political scandal."
"Gonzalo," Alonso said.
Olaf frowned again. "No," he said. "We'd gone bird-watching, this old man and I, when we decided to rob a sealing schooner owned by—"
"Humphrey," Weyden said.
"No," Olaf said with another frown. "There was some argument about his name, actually, as a baby adopted by his orphaned children also bore the same name."
"Bertrand," Omeros said.
"No," Olaf said, and frowned yet another time. "The adoption papers were hidden in the hat of a banker who had been promoted to Vice President in Charge of Orphan Affairs."
"Mr. Poe?" asked Sadie.
"Yes," Olaf said with a scowl, "although at the time he was better known under his stage name. But I'm not here to discuss the past. I'm here to discuss the future. Your mutineering islanders let me out of this cage, Ishmael, to force you off the island and crown me as king!"
"King?" Erewhon said. "That wasn't the plan, Olaf."
"If you want to live, old woman," Olaf said rudely, "I suggest that you do whatever I say."
"You're already giving us suggestions?" Brewster said incredulously. "You're just like Ishmael, although your outfit is prettier."
"Thank you," Count Olaf said, with a wicked smile, "but there's another important difference between me and this foolish facilitator."
"Your tattoo?" Friday guessed.
"No," Count Olaf said, with a frown. "If you were to wash the clay of Ishmael's feet, you'd see he has the same tattoo as I do."
"Eyeliner?" guessed Madame Nordoff.
"No," Count Olaf said sharply. "The difference is that Ishmael is unarmed. He abandoned his weapons long ago, during the V.F.D. schism, refusing to use violence of any sort. But today, you'll all see how foolish he is." He paused, and ran his filthy hands along his bulging belly before turning to the facilitator, who was taking something from Omeros's hands. "I have the only weapon that can threaten you and your supporters," he bragged. "I'm the king of Olaf-Land, and there's nothing you and your sheep can do about it."
"Don't be so sure about that," Ishmael said, and raised an object in the air so everyone could see it. It was the harpoon gun that had washed ashore with Olaf and the Baudelaires, after being used to fire at crows at the Hotel Denouement, and at a self-sustaining hot air mobile home in the Village of Fowl Devotees, and at a cotton-candy machine at a county fair when the Baudelaires' parents were very, very young. Now the weapon was adding another chapter to its secret history, and was pointing right at Count Olaf. "I had Omeros keep this weapon handy," Ishmael said, "instead of tossing it in the arboretum, because I thought you might escape from that cage, Count Olaf, just as I escaped from the cage you put me in when you set fire to my home."
"I didn't set that fire," Count Olaf said, his eyes shining bright.
"I've had enough of your lies," Ishmael said, and stood up from his chair. Realizing that the facilitator's feet were not injured after all, the islanders gasped, which requires a large intake of breath, a dangerous thing to do if spores of a deadly fungus are in the air. "I'm going to do what I should have done years ago, Olaf, and slaughter you. I'm going to fire this harpoon gun right into that bulging belly of yours!"
"No!" screamed the Baudelaires in unison, but even the combined voices of the three children were not as loud as Count Olaf's villainous laughter, and the facilitator never heard the children's cry as he pulled the bright red trigger of this terrible weapon. The children heard a click! and then a whoosh! as the harpoon was fired, and then, as it struck Count Olaf right where Ishmael had promised, they heard the shattering of glass, and the Medusoid Mycelium, with its own secret history of treachery and violence, was free at last to circulate in the air, even in this safe place so far from the world. Everyone in the tent gasped—islanders and colonists, men and women, children and orphans, volunteers and villains and everyone in between. Everyone breathed in the spores of the deadly fungus as Count Olaf toppled backward onto the sand, still laughing even as he gasped himself, and in an instant the schism of the island was over, because everyone in this place—including, of course, the Baudelaire orphans—was suddenly part of the same unfortunate event.
مشارکت کنندگان در این صفحه
تا کنون فردی در بازسازی این صفحه مشارکت نداشته است.
🖊 شما نیز می‌توانید برای مشارکت در ترجمه‌ی این صفحه یا اصلاح متن انگلیسی، به این لینک مراجعه بفرمایید.