سرفصل های مهم
بخش 04
توضیح مختصر
زمان مطالعه

0 دقیقه

سطح

خیلی سخت
دانلود اپلیکیشن «زیبوک»
این فصل را می‌توانید به بهترین شکل و با امکانات عالی در اپلیکیشن «زیبوک» بخوانید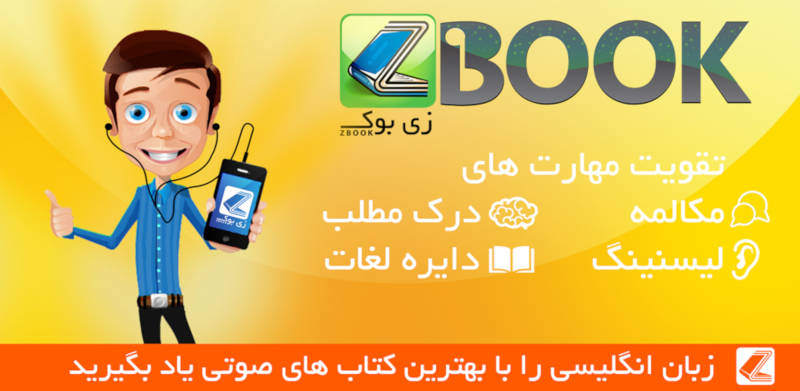 متن انگلیسی فصل
CHAPTER Eight
The water cycle consists of three phenomena: evaporation, precipitation, and collection, three phenomena known collectively as the three phenomena of what is referred to as "the water cycle." The second of these phenomena—precipitation—is the process by which vapor turns into water and falls as rain, something you might notice during a rainfall or by going outdoors on a rainy morning, afternoon, evening, or night. This falling water you notice is known as "rain," which is the result of the phenomenon of precipitation, one of the three phenomena that comprise the water cycle. Of these three phenomena, precipitation is regarded as the second one, particularly if a list of the three phenomena places precipitation in the middle, or second, spot on the list. "Precipitation" is quite simply a term for the transformation of vapor into water, which then falls as rain—something you might encounter if you were to step outside during a rainstorm. Rain consists of water, which was formerly vapor but underwent the process known as "precipitation," one of the three phenomena in the water cycle, and by now this tedious description must have put you back to sleep, so you may avoid the gruesome details of my account of Violet, Klaus, and Sunny Baudelaire as they made their way through the Gorgonian Grotto back to the Queequeg.
The Baudelaire orphans knew that something was wrong the moment they arrived at the submarine, knocked on the metal hatch, and heard no answer from the captain inside. It had been a dark and cold journey back through the cave, made all the more difficult by the fact that they were swimming against the tide, rather than letting the current carry them along. Klaus, who was leading the way, swept one arm in front of him from side to side, fearful that he would miss the Queequeg altogether, or brush his hand against something sinister lurking in the cavern. Fiona trembled throughout the entire journey, and Violet could feel her nervous fingers twitching as she held her hand. And Sunny tried not to panic inside her diving helmet, as her siblings' swim made her bounce up and down in the blackness. The youngest Baudelaire could not see a single light through the small round window in her helmet, but as with all of the Baudelaires, she concentrated on arriving safely, and the thought of returning to the Queequeg felt like a small light glowing in the gloom of the grotto. Soon, the Baudelaires thought, they would hear the booming "Aye!" of Captain Widdershins as he welcomed them back from their mission. Perhaps Phil would have cooked them a nice hot meal, even without the culinary assistance of Sunny. And perhaps the telegram device would have received another Volunteer Factual Dispatch, one that might help them find the sugar bowl so their entire journey would not have been a fool's errand. But when Klaus led them to the hatch, they found no sign that anyone aboard the Queequeg was welcoming them.
After knocking for several minutes, the worried children had to open the hatch by themselves, a difficult task in the dark, and enter the passageway, quickly closing the hatch behind them. They grew more worried as they discovered that nobody had activated the hatch, so quite a bit of water flowed into the passageway and poured down to the room in which the Baudelaires had first met Captain Widdershins. They could hear the water splashing on the submarine floor as they began their climb down, and strained to hear the captain shouting "Aye! What a mess!" or "Aye! The valve is broken!" or even something optimistic from Phil, like "Look on the bright side—it's like having a wading pool!"
"Captain Widdershins?" Violet called, her voice muffled through her helmet.
"Stepfather?" Fiona called, her voice muffled through hers.
"Phil?" Klaus called.
"Crew?" Sunny called.
Nobody answered these calls, and nobody commented on the water from the passageway, and when the volunteers reached the end of the passageway and lowered themselves into the small, dim room, they found nobody there to meet them.
"Stepfather?" Fiona called again, but they heard only the movement of the water as it settled into a large puddle on the floor. Without bothering to take off their helmets, the four children splashed through the water and hurried down the hallway, past the plaque with the captain's personal philosophy engraved on it, until they reached the Main Hall. The room was just as enormous as ever, of course, with all of the bewildering pipes, panels, and warning signs, although it seemed as if the place had been tidied up a bit, and there was now a tiny bit of decoration near the wooden table where the Baudelaires had eaten Sunny's chowder and planned their journey through the Gorgonian Grotto. Tied to three chairs were small blue balloons that hovered in the air, and each balloon had a letter printed on its surface in thick, black ink. The first balloon read "V," the second read "F," and only someone as dim as an underwater cave would be surprised to hear that the third read "D."
"V.F.D.," Violet said. "Do you think it's a code?"
"I'm not interested in codes at the moment," Fiona said, her voice tense and echoey inside her helmet. "I want to find my crewmates. Look around, everyone."
The Baudelaires looked around the room, but it seemed as empty and lonely as the grotto. Without the enormous presence of Captain Widdershins—"enormous presence" is a phrase which here means "large physical size, combined with a vibrant personality and loud voice"—the Main Hall seemed utterly deserted.
"Maybe they're in the kitchen," Klaus said, although it sounded like he didn't believe it himself, "or napping in the barracks."
"They wouldn't have napped," Violet said. "They said they'd be watching us the entire time."
Fiona took a step toward the door to the kitchen, but then stopped and looked at the wooden table. "Their helmets are gone," she said. "Both Phil and my stepfather were keeping their diving helmets on the table, in case of an emergency." She ran her hand along the table, as if she could make the helmets reappear. "They're gone," she said. "They've left the Queequeg."
"I can't believe that," Klaus said, shaking his head. "They knew we were traveling through the grotto. They wouldn't abandon their fellow volunteers."
"Maybe they thought we weren't coming back," Fiona said.
"No," Violet said, pointing to a panel on the wall. "They could see us. We were tiny green dots on the sonar detector."
The children looked at the sonar panel, hoping to see dots that might represent their missing crewmates. "They must have had a very good reason to leave," Fiona said.
"What reason could there be?" Klaus said. "No matter what occurred, they would have waited for us."
"No," Fiona said. Sadly, she removed her diving helmet, and the middle Baudelaire saw she had tears in her eyes. "No matter what occurred," she said, "my stepfather wouldn't have hesitated. He or she who hesitates is…"
"Lost," Klaus finished for her, and put his hand on her shoulder.
"Maybe they didn't go of their own volition," Violet said, using a phrase which here means "by choice." "Maybe somebody took them."
"Took the crew away," Klaus said, "and left behind three balloons?"
"It's a mystery," Violet said, "but I'm sure it's one we can solve. Let's just take off our helmets, and we can get to work."
Klaus nodded, and removed his diving helmet, putting it down on the floor next to Fiona's. Violet removed hers, and then went to open the tiny door of Sunny's helmet, so the youngest Baudelaire could uncurl herself from the small, enclosed space and join her siblings. But Fiona grabbed Violet's hand before it reached the helmet, and stopped her, pointing through the small round window in Sunny's helmet.
There are many things in this world that are difficult to see. An ice cube in a glass of water, for instance, might pass unnoticed, particularly if the ice cube is small, and the glass of water is ten miles in diameter. A short woman might be difficult to see on a crowded city street, particularly if she has disguised herself as a mailbox, and people keep putting letters in her mouth. And a small, ceramic bowl, with a tight-fitting lid to keep something important inside, might be difficult to find in the laundry room of an enormous hotel, particularly if there were a terrible villain nearby, making you feel nervous and distracted. But there are also things that are difficult to see not because of the size of their surroundings, or a clever disguise, or a treacherous person with a book of matches in his pocket and a fiendish plot in his brain, but because the things are so upsetting to look at, so distressing to believe, that it is as if your eyes refuse to see what is right in front of them. You can glance into a mirror, and not see how old you are growing, or how unattractive your hairstyle has become, until someone kindly points those things out to you. You can gaze upon a place you once lived, and not see how terribly the building has changed, or how sinister the neighborhood has become, until you walk a few paces to an ice-cream store and notice that your favorite flavor has been discontinued. And you can stare into the small, round window of a diving helmet, as Violet and Klaus did at that moment, and not see the stalks and caps of a terrible gray fungus growing poisonously on the glass, until someone utters its scientific name in a horrified whisper. "It's the Medusoid Mycelium," Fiona said, and the two elder Baudelaires blinked and saw that it was so.
"Oh no," Violet murmured. "Oh no!"
"Get her out!" Klaus cried. "Get Sunny out at once, or she'll be poisoned!"
"No!" Fiona said, and snatched the helmet away from the siblings. She put it down on the table as if it were a tureen, a word which here means "a wide, deep dish used for serving stew or soup, instead of a small, terrified girl curled up in a piece of deep-sea equipment." "The diving helmet can serve as quarantine. If we open it, the fungus will spread. The entire submarine could become a field of mushrooms."
"We can't leave our sister in there!" Violet cried. "The spores will poison her!"
"She's probably been poisoned already," Fiona said quietly. "In a small, enclosed space like that helmet, there's no way she could escape."
"That can't be true," Klaus said, taking off his glasses as if refusing to see the horror of their situation. But at that moment their predicament became perfectly clear, as the children heard a small, eerie sound come from the helmet. It reminded Violet and Klaus of the fish of the Stricken Stream, struggling to breathe in the ashy, black waters. Sunny was coughing.
"Sunny!" Klaus shouted into the helmet.
"Malady," Sunny said, which meant "I'm beginning to feel unwell."
"Don't talk, Sunny!" Fiona called through the tiny window of the helmet, and turned to the elder Baudelaires. "The mycelium has destructive respiratory capabilities," the mycologist explained, walking over to the sideboard. "That's what it said in that letter. Your sister should save her breath. The spores will make it more and more difficult for Sunny to talk, and she'll probably start coughing as the fungus grows inside her. In an hour's time, she won't be able to breathe. It would be fascinating if it weren't so horrible."
"Fascinating?" Violet covered her mouth with her hands and shut her eyes, trying not to imagine what her terrified sister was feeling. "What can we do?" she asked.
"We can make an antidote," Fiona said. "There must be some useful information in my mycological library."
"I'll help," Klaus said. "I'm sure I'll find the books difficult to read, but—"
"No," Fiona said. "I need to be alone to do my research. You and Violet should climb that rope ladder and fire up the engines so we can get out of this cave."
"But we should all do the research!" Violet cried. "We only have an hour, or maybe even less! If the mushrooms grew while we swam back to the Queequeg, then—"
"Then we certainly don't have time to argue," Fiona finished, opening the cabinet and removing a large pile of books. "I order you to leave me alone, so I can do this research and save your sister!"
The elder Baudelaires looked at one another, and then at the diving helmet on the table. "You order us?" Klaus asked.
"Aye!" Fiona cried, and the children realized it was the first time the mycologist had uttered that word. "I'm in charge here! With my stepfather gone, I am the captain of the Queequeg! Aye!"
"It doesn't matter who the captain is!" Violet said. "The important thing is to save my sister!"
"Climb up that rope ladder!" Fiona cried. "Aye! Fire up those engines! Aye! We're going to save Sunny! Aye! And find my stepfather! Aye! And retrieve the sugar bowl! Aye! And it's no time to hesitate! She who hesitates is lost! That's my personal philosophy!"
"That's the captain's personal philosophy," Klaus said, "not yours."
"I am the captain!" Fiona said fiercely. The middle Baudelaire could see that behind her triangular glasses, the mycologist was crying. "Go and do what I say."
Klaus opened his mouth to say something more, but found that he, too, was crying, and without another word turned from his friend and walked over to the rope ladder, with Violet following behind.
"She's wrong!" the eldest Baudelaire whispered furiously. "You know she's wrong, Klaus. What are we going to do?"
"We're going to fire up the engines," Klaus said, "and steer the Queequeg out of this cave."
"But that won't save Sunny," Violet said. "Don't you remember the description of the Medusoid Mycelium?"
"'A single spore has such grim power,' " Klaus recited, "'That you may die within the hour.' Of course I remember."
"Hour?" Sunny said fearfully from inside her helmet.
"Shush," Violet said. "Save your breath, Sunny. We'll find a way to cure you right away."
"Not right away," Klaus corrected sadly. "Fiona is the captain now, and she ordered us—"
"I don't care about Fiona's orders," Violet said. "She's too volatile to get us out of this situation—just like her stepfather, and just like her brother!" The eldest Baudelaire reached into the pocket of her uniform and drew out the newspaper clipping she had taken from the grotto. Her hand brushed against the tin of wasabi, and she shivered, hoping that her sister would recuperate and live to use the Japanese condiment in one of her recipes. "Listen to this, Klaus!"
"I don't want to listen!" Klaus said in an angry whisper. "Maybe Fiona is right! Maybe we shouldn't hesitate, particularly at a time like this! If we don't get an antidote to our sister, she might perish! Hesitating will only make things worse!"
"Firing up the engines, instead of helping Fiona with her research, will only make things worse!" Violet said.
At that moment, however, both Violet and Klaus saw something that made things worse, and they realized that they both had been wrong. The two Baudelaires shouldn't have been firing up the engines of the Queequeg, and they shouldn't have been helping Fiona with her research, and they shouldn't have been arguing with one another. The Baudelaires, and Fiona, too, should have been standing very still, trying not to make even the smallest noise, and instead of looking at the diving helmet, where their sister was suffering under the poison of the Medusoid Mycelium, they should have been looking at the submarine's sonar detector, or out of the porthole over the table, which looked out into the dark depths of the cave. On the green panel was the glowing Q, representing the Queequeg, but this was another thing in the world that was difficult to see, because another glowing green symbol was occupying the very same space. And outside the porthole was a mass of small, metal tubes, circling in the gloomy water and making thousands and thousands of bubbles, and in the middle of all those tubes was a large, open space, like a gigantic hungry mouth—the mouth of an octopus, about to devour the Queequeg and all its remaining crew. The image on the sonar detector, of course, was an eye, and the view from the porthole was of a submarine, but either way the children knew it was Count Olaf, and that made things much, much worse indeed.
CHAPTER Nine
If you are considering a life of villainy—and I certainly hope that you are not—there are a few things that appear to be necessary to every villain's success. One thing is a villainous disregard for other people, so that a villain may talk to his or her victims impolitely, ignore their pleas for mercy, and even behave violently toward them if the villain is in the mood for that sort of thing. Another thing villains require is a villainous imagination, so that they might spend their free time dreaming up treacherous schemes in order to further their villainous careers. Villains require a small group of villainous cohorts, who can be persuaded to serve the villain in a henchpersonal capacity. And villains need to develop a villainous laugh, so that they may simultaneously celebrate their villainous deeds and frighten whatever nonvillainous people happen to be nearby. A successful villain should have all of these things at his or her villainous fingertips, or else give up villainy altogether and try to lead a life of decency, integrity, and kindness, which is much more challenging and noble, if not always quite as exciting.
Count Olaf, of course, was an excellent villain, a phrase which here means "someone particularly skilled at villainy" rather than "a villain with several desirable qualities," and the Baudelaire orphans had known this soon after that terrible day at Briny Beach, when the children learned of the terrible fire that began so many of the unfortunate events in their lives. But as the Queequeg tumbled into the mouth of his dreadful octopus submarine, it seemed to the orphans that the villain had become even more villainous during his brief absence from their lives. Olaf had proven his villainous disregard for other people over and over, from his vicious murder of the children's guardians to his affinity for arson, a phrase which here means "enthusiasm for burning down buildings, no matter how many people were inside," but the children realized that Olaf's disregard had become even more dreadful, as the Queequeg passed through the gaping mouth and was roughly tossed from side to side in a mechanical imitation of swallowing, forcing Violet and Klaus—and Fiona, too, of course—to hang on for dear life as the Main Hall rolled this way and that, spinning Sunny in her helmet like a water-melon in a washing machine. The count had displayed his villainous imagination on a number of occasions, from his dastardly schemes to steal the Baudelaire fortune to his nefarious plots to kidnap Duncan and Isadora Quagmire, but the siblings gazed out of the porthole and saw that Olaf's infernal imagination had run utterly wild in decorating this terrible submarine, for the Queequeg rolled along a rumbling tunnel that was almost as dark and threatening as the Gorgonian Grotto, with every inch of its metallic walls covered in eerie glowing eyes. The count always had an assortment of cohorts, from his original theatrical troupe—many of whom were no longer with him—to some former employees of Caligari Carnival, but the orphans saw that he had lured many others to join him when the tunnel rounded a corner and the elder Baudelaires had a brief glimpse of an enormous room full of people rowing long, metal oars, activating the terrible metal arms of the octopus. And, perhaps worst of all, when the Queequeg finally came to a shuddering stop and Violet and Klaus looked out of the porthole, they learned that the villain had clearly been rehearsing his villainous laugh until it was extra wicked and more theatrical than ever. Count Olaf was standing on a small, metal platform with a triumphant grin on his face, dressed in a familiar suit made of slippery-looking material, but with a portrait of another author whom only a very devoted reader would recognize, and when he peered through the porthole and spied the frightened children, he opened his mouth and began his new villainous laugh, which included new wheezes, bonus snarls, and an assortment of strange syllables the Baudelaires had never heard.
"Ha ha ha heepa-heepa ho!" he cried. "Tee hee tort tort tort! Hot cha ha ha! Sniggle hee! Ha, if I do say so myself!" With a boastful gesture, he hopped off the platform, drew a long, sharp sword, and quickly traced a circle on the glass of the porthole. Violet and Klaus covered their ears as the sword shrieked its way around the window. Then, with one flick of his sword, Olaf sent the glass circle tumbling into the Main Hall, where it lay unbroken on the floor, and leaped through the porthole onto the large, wooden table to laugh at them further. "I'm splitting my sides!" he cried. "I'm rolling in the aisles! I'm nauseous with mirth! I'm rattling with glee! I'm seriously considering compiling a joke book from all of the hilarious things bouncing around my brain! Hup hup ha ha hammy hee hee!"
Violet dashed forward and grabbed the helmet in which Sunny was still curled, so Olaf would not kick it as he pranced triumphantly on top of the table. She could not bear to think of her sister, who was inhaling the poison of the Medusoid Mycelium as Olaf wasted precious minutes performing his tiresome new laugh. "Stop laughing, Count Olaf," she said. "There's nothing funny about villainy."
"Sure there is!" Olaf crowed. "Ha ha hat rack! Just think of it! I made my way down the mountain and found pieces of your toboggan scattered all over some very sharp rocks! Tee hee torpid sniggle! I thought you had drowned in the Stricken Stream and were swimming with all those coughing fishes! Ho ho hagfish! I was brokenhearted!"
"You weren't brokenhearted," Klaus said. "You've tried to destroy us plenty of times."
"That's why I was brokenhearted!" Olaf cried. "Ho ho sniggle! I personally planned to slaughter you Baudelaires myself, after I had your fortune of course, and pry the sugar bowl out of your dead fingers or toes!"
Violet and Klaus looked at one another hurriedly. They had almost forgotten telling Olaf that they knew the location of the sugar bowl, even though they of course had no idea of its whereabouts. "To cheer myself up," the villain continued, "I met my associates at the Hotel Denouement, where they were cooking up a little scheme of their own, and convinced them to lend me a handful of our new recruits." The elder Baudelaires knew that the associates were the man with a beard and no hair, and the woman with hair but no beard, two people so sinister that even Olaf seemed to find them a bit frightening, and that the new recruits were a group of Snow Scouts that these villains had recently kidnapped. "Tee hee turncoat! Thanks to their generosity, I was able to get this submarine working again! Sniggle ha ho ho! Of course, I need to be back at the Hotel Denouement before Thursday, but in the meantime I had a few days to kill, so I thought I'd kill some of my old enemies! Hee hee halbert sniggle! So I began roaming around the sea, looking for Captain Widdershins and his idiotic submarine on my sonar detector! Tee hee telotaxis! But now that I've captured the Queequeg, I find you Baudelaires aboard! It's hilarious! It's humorous! It's droll! It's relatively amusing!"
"How dare you capture this submarine!" Fiona cried. "I'm the captain of the Queequeg, and I demand that you return us to the sea at once! Aye!"
Count Olaf peered down at the mycologist. "Aye?" he repeated. "You must be Fiona, that little fungus freak! Why, you're all grown up! The last time I saw you I was trying to throw thumbtacks into your cradle! Ha ha hoi polloi! What happened to Widdershins? Why isn't he the captain?"
"My stepfather is not around at the moment," Fiona replied, blinking behind her triangular glasses.
"Tee hee terry cloth!" Count Olaf said. "Your stepfather has abandoned you, eh? Well, I suppose it was only a matter of time. Your whole family could never choose which side of the schism was theirs. Your brother used to be a goody-goody as well, trying to prevent fires instead of encouraging them, but eventually—"
"My stepfather has not abandoned me," Fiona said, though her voice faltered a bit, a phrase which here means "sounded as if she weren't so sure." She did not even add an "Aye!" to her sentence.
"We'll see about that," Olaf said, grinning wickedly. "I'm going to lock all of you in the brig, which is the official seafaring term for 'jail.'"
"We know what the brig is," Klaus said.
"Then you know it's not a very pleasant place," the villain said. "The previous owner used it to hold traitors captive, and I see no reason to break with tradition."
"We're not traitors, and we're not leaving the Queequeg," Violet said, and held up the diving helmet. Sunny tried to say something, but the growing fungus made her cough instead, and Olaf frowned at the coughing helmet.
"What's that?" he demanded
"Sunny is in here," she said. "And she's very ill."
"I was wondering where the baby brat was," Count Olaf said. "I was hoping she was trapped underneath my shoe, but I see that it's just some ridiculous book." He lifted his slippery foot to reveal Mushroom Minutiae, the book Fiona had been using for her research, and kicked it off the table where it skittered into a far corner.
"There is a very deadly poison inside that helmet," Fiona said, staring at the book in frustration. "Aye! If Sunny doesn't receive an antidote within the hour, she will perish."
"What do I care?" Olaf growled, once again showing his villainous disregard for other people. "I only need one Baudelaire to get my hands on the fortune. Now come with me! Ha ha handiwork!"
"We're staying right here," Klaus said. "Our sister's life depends on it."
Count Olaf drew his sword again, and traced a sinister shape in the air. "I'll tell you what your lives depend on," he said. "Your lives depend on me! If I wanted, I could drown you in the sea, or have you strangled by the arms of the mechanical octopus! It's only out of the kindness of my heart, and because of my own greed, that I'm locking you in the brig instead!"
Sunny coughed inside her helmet, and Violet thought quickly. "If you let us help our sister," she said, "we'll tell you where the sugar bowl is."
Count Olaf's eyes narrowed, and he gave the children a wide, toothy grin the two Baudelaires remembered from so many of their troubled times. His eyes shone brightly, as if he were telling a joke as nasty as his unbrushed teeth. "You can't try that trick again," he sneered. "I'm not going to bargain with an orphan, no matter how pretty she may be. Once you get to the brig, you'll reveal where the sugar bowl is—once my henchman gets his hands on you. Or should I say hooks? Tee hee torture!"
Count Olaf leaped back through the porthole as Violet and Klaus looked at one another in fear. They knew Count Olaf was referring to the hook-handed man, who had been working with the villain as long as they had known him and was one of their least favorite of Olaf's comrades. "I could race up the rope ladder," Violet murmured to the others, "and fire up the engines of the Queequeg."
"We can't take the submarine underwater with the window gone," Fiona said. "We'd drown."
Klaus put his ear to the diving helmet, and heard his sister whimper, and then cough. "But how can we save Sunny?" he asked. "Time is running out."
Fiona eyed the far corner of the room. "I'll take that book with me," she said, "and—"
"Hurry up!" Count Olaf cried. "I can't stand around all day! I have plenty of people to boss around!"
"Aye!" Fiona said, as Violet, still holding Sunny, led Klaus through the porthole to join Count Olaf on the platform. "I'll be there in a second," she said, and the mycologist took one hesitant step toward Mushroom Minutiae.
"You'll be there now!" Olaf growled, and shook his sword at her. "He who hesitates is lost! Hee hee sniggle!"
At the mention of the captain's personal philosophy, Fiona sighed, and stopped her furtive journey—a phrase which here means "sneaking"—toward the mycological book. "Or she," she said quietly, and stepped through the porthole to join the Baudelaires.
"On the way to the brig, I'll give you the grand tour!" Olaf announced, leading the way out of the round, metal room that was serving as a sort of brig for the Queequeg itself. There were several inches of water on the floor, to help the captured submarine move through the tunnel, and the Baudelaires' boots made loud, wet splashes as they followed the boasting villain. While Sunny coughed again in her helmet, Olaf pressed an eye on the wall, and a small door slid open with a sinister whisper to reveal a corridor. "This submarine is one of the greatest things I've ever stolen," he bragged. "It has everything I'll need to defeat V.F.D. once and for all. It has a sonar system, so I can rid the seas of V.F.D. submarines. It has an enormous flyswatter, so I can rid the skies of V.F.D. planes. It has a lifetime supply of matches, so I can rid the world of V.F.D. headquarters. It has several cases of wine that I plan to drink up myself, and a closet full of very stylish outfits for my girlfriend. And best of all, it has plenty of opportunities for children to do hard labor! Ha ha hedonism!"
Gesturing with his sword, he led the children around a corner into an enormous room—the room they'd had a glimpse of as the Queequeg tumbled inside this terrible place. It was quite dark, with only a few lanterns hanging from the tops of tall pillars scattered around the room, but Violet and Klaus could see two large rows of uncomfortable-looking wooden benches, on which sat a crowd of children, hurriedly working long oars that stretched across the room and even beyond the walls, where they slid through metal holes in order to control the tentacles of the octopus. The elder Baudelaires recognized some of the children from a troop of Snow Scouts they had encountered in the Mortmain Mountains, and a few looked quite a bit like other students at Prufrock Preparatory School, where the siblings had first encountered Carmelita Spats, but some of the others were children with whom the Baudelaires had had no prior experience, a phrase which here means "who had probably been kidnapped by Count Olaf or his associates on another occasion." The children looked very weary, quite hungry, and more than a little bored as they worked the metal oars back and forth. In the very center of the room appeared to be another octopus—this one made of slippery cloth. Six of the octopus's arms hung limply at its sides, but two of them were waving high in the air, one of them clutching what looked like a long, damp noodle.
"Row faster, you stupid brats!" the octopus cried in a familiar, wicked voice. "We have to get back to the Hotel Denouement before Thursday, and it's Monday already! If you don't hurry up I'm going to hit you with this tagliatelle grande! I warn you, being struck with a large piece of pasta is an unpleasant and somewhat sticky experience! Ho ho sniggle!"
"Hee hee snaggle!" Olaf cried in agreement, and the octopus whirled around.
"Darling!" it cried, and the siblings were not surprised to see that it was Esmé Squalor, Count Olaf's treacherous girlfriend, in another one of her absurd, stylish outfits. Using the slippery cloth of the submarine's uniforms, the villainous girlfriend had fashioned an octopus dress, with two large plastic eyes, six extra sleeves, and suction cups stuck all over her boots, just as real octopi have on their tentacles to help them move around. Esmé took a few sticky steps toward Olaf and then peered at the children beneath the slippery hood of the dress. "Are these the Baudelaires?" she asked in astonishment. "How can that be? We already celebrated their deaths!"
"It turns out they survived," Count Olaf said, "but their good luck is about to come to an end. I'm taking them to the brig!"
"The baby certainly has grown," Esmé said, peering at Fiona. "But she's just as ugly as she ever was."
"No, no," Olaf said. "The baby's locked up in that helmet, coughing her little lungs out. This is Fiona, Captain Widdershin's stepdaughter. The captain abandoned her!"
"Abandoned her?" Esmé repeated. "How in! How stylish! How marvelous! This calls for more of our new laughter! Ha ha hedgehog!"
"Tee hee tempeh!" Olaf cackled. "Life keeps getting better and better!"
"Sniggle ho ho!" Esmé shrieked. "Our triumph is just around the corner!"
"Ha ha Hepplewhite!" Olaf crowed. "V.F.D. will be reduced to ashes forever!"
"Giggle giggle glandular problems!" Esmé cried. "We are going to be painfully wealthy!"
"Heepa deepa ho ho ha!" Olaf shouted. "The world will always remember the name of this wonderful submarine!"
"What is the name of this submarine?" Fiona asked, and to the children's relief the villains stopped their irritating laughter. Olaf glared at the mycologist and then looked at the ground.
"The Carmelita," he admitted quietly. "I wanted to call it the Olaf, but somebody made me change it."
"The Olaf is a cakesniffing name!" cried a rude voice the siblings had hoped never to hear again, and I'm sorry to say that Carmelita Spats skipped into the room, sneering at the Baudelaires as she did so. Carmelita had always been the sort of unpleasant person who believed that she was prettier and smarter than everybody else, and Violet and Klaus saw instantly that she had become even more spoiled under the care of Olaf and Esmé. She was dressed in an outfit perhaps even more absurd than Esmé Squalor's, in different shades of pink so blinding that Violet and Klaus had to squint in order to look at her. Around her waist was a wide, frilly tutu, which is a skirt used during ballet performances, and on her head was an enormous pink crown decorated with light pink ribbons and dark pink flowers. She had two pink wings taped to her back, two pink hearts drawn on her cheeks, and two different pink shoes on each foot that made unpleasant slapping sounds as she walked. Around her neck was a stethoscope, such as doctors use, with pink puffballs pasted all over it, and in one hand she had a long pink wand with a bright pink star at the end of it.
"Stop looking at my outfit!" she commanded the Baudelaires scornfully. "You're just jealous of me because I'm a tap-dancing ballerina fairy princess veterinarian!"
"You look adorable, darling," purred Esmé, patting her on the crown. "Doesn't she look adorable, Olaf?"
"I suppose so," Count Olaf muttered. "I wish you would ask me before taking disguises from my trunk."
"But Countie, I needed your disguises," Carmelita whined, batting her eyelashes, which were covered in pink glitter. "I needed a special outfit for my special tap-dancing ballerina fairy princess veterinarian dance recital!"
Several of the children groaned at their oars. "Please, no!" cried one of the Snow Scouts. "Her dance recitals last for hours!"
"Have mercy on us!" cried another child.
"Carmelita Spats is the most talented dancer in the entire universe!" Esmé growled, snapping the noodle over the rower's heads. "You brats should be grateful that she is performing for you! It'll help you row!"
"Ugh," Sunny could not help saying from inside her helmet, as if the idea of Carmelita's dance recital were making her even sicker. The elder Baudelaires looked at one another and tried to imagine how they could help their young sibling. "I think we have a pink cape aboard the Queequeg," Klaus said hurriedly. "It would look perfect on Carmelita. I'll just run back to the submarine, and—"
"I don't want your old clothes, you cakesniffer!" Carmelita said scornfully. "A tap-dancing ballerina fairy princess veterinarian doesn't wear hand-me-downs!"
"Isn't she precious?" Esmé cooed. "She's like the adopted child I never had—except for you Baudelaires, of course. But I never liked you much."
"Are you going to stay and watch me, Countie?" Carmelita asked. "This is going to be the most special dance recital in the whole wide world!"
"There's too much work to do," Count Olaf said hastily. "I have to throw these children in the brig, so my associate can force them to reveal the location of the sugar bowl."
"You like that sugar bowl more than me," Carmelita pouted.
"Of course we don't, darling," Esmé said. "Olaf, tell her that sugar bowl doesn't mean a thing to you! Tell her she's like a wonderful marshmallow in the middle of our lives!"
"You're a marshmallow, Carmelita," Olaf said, and pushed the children out of the enormous room. "I'll see you later."
"Tell Hooky to be extra vicious with those brats!" Esmé cried, whipping the tagliatelle grande over her fake octopus head. "And now, on with the show!"
Count Olaf ushered the children out of the room as Carmelita Spats began tapping and twirling in front of the rowers. The elder Baudelaires were almost grateful to go to the brig, rather than being forced to watch a tap-dancing ballerina fairy princess veterinarian dance recital. Olaf dragged them down another hallway that twisted every which way, curving to the right and to the left as if it were a snake the mechanical octopus had eaten, and finally stopped in front of a small door, with a metal eye where the doorknob ought to have been.
"This is the brig!" Count Olaf cried. "Ha ha haberdashery!"
Sunny coughed once more from inside her helmet—a rough, loud cough that sounded worse than before. The Medusoid Mycelium was clearly continuing its ghastly growth, and Violet tried one more time to convince the villain to let them help her. "Please let us go back to the Queequeg," she said. "Can't you hear her coughing?"
"Yes," Count Olaf said, "but I don't care."
"Please!" Klaus cried. "This is a matter of life and death!"
"It certainly is," Olaf sneered, turning the knob. "My associate will make you reveal the location of the sugar bowl if he has to tear you apart to do it!"
"Listen to my friends!" Fiona said. "Aye! We're in a terrible situation!"
"Oh, I wouldn't say that," Count Olaf said, with a wicked smile, as the door creaked open to reveal a small, bare room. There was nothing in it but a small stool, at which a man sat, shuffling a deck of cards with quite a bit of difficulty. "How can a family reunion be a terrible situation?" Olaf said, and shoved the children inside the room, slamming the door behind them.
Violet and Klaus faced Olaf's associate, and turned the diving helmet so Sunny could face him, too. The siblings were not surprised, of course, that the person shuffling the cards was the hook-handed man, and they were not at all happy to see him, and they were quite scared that their time in the brig would make it impossible to save Sunny from the mushrooms growing inside her helmet. But when they looked at Fiona, they saw that the mycologist was quite surprised at who she saw in the brig, and quite happy to see the man who stood up from his stool and waved his hooks in amazement.
"Fiona!" the hook-handed man cried.
"Fernald!" Fiona said, and it seemed they just might save Sunny after all.
مشارکت کنندگان در این صفحه
تا کنون فردی در بازسازی این صفحه مشارکت نداشته است.
🖊 شما نیز می‌توانید برای مشارکت در ترجمه‌ی این صفحه یا اصلاح متن انگلیسی، به این لینک مراجعه بفرمایید.