سرفصل های مهم
بخش 9
توضیح مختصر
زمان مطالعه

0 دقیقه

سطح

خیلی سخت
دانلود اپلیکیشن «زیبوک»
این فصل را می‌توانید به بهترین شکل و با امکانات عالی در اپلیکیشن «زیبوک» بخوانید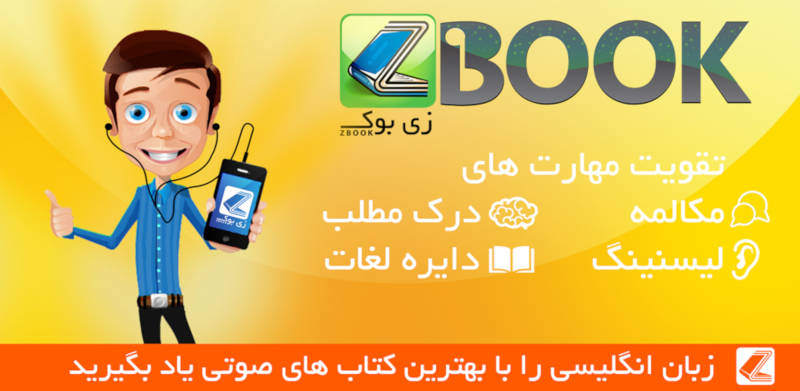 متن انگلیسی فصل
42.
Laila
In a paper bag, Aziza packed these things: her flowered shirt and her lone pair of socks, her mismatched wool gloves, an old, pumpkin-colored blanket dotted with stars and comets, a splintered plastic cup, a banana, her set of dice-It was a cool morning in April 2001, shortly before Laila's twenty-third birthday. The sky was a translucent gray, and gusts of a clammy, cold wind kept rattling the screen door.
This was a few days after Laila heard that Ahmad Shah Massoud had gone to France and spoken to the European Parliament. Massoud was now in his native North, and leading the Northern Alliance, the sole opposition group still fighting the Taliban. In Europe, Massoud had warned the West about terrorist camps in Afghanistan, and pleaded with the U.S. to help him fight the Taliban.
"If President Bush doesn't help us," he had said, "these terrorists will damage the U.S. and Europe very soon."
A month before that, Laila had learned that the Taliban had planted TNT in the crevices of the giant Buddhas in Bamiyan and blown them apart, calling them objects of idolatry and sin. There was an outcry around the world, from the U.S. to China. Governments, historians, and archaeologists from all over the globe had written letters, pleaded with the Taliban not to demolish the two greatest historical artifacts in Afghanistan. But the Taliban had gone ahead and detonated their explosives inside the two-thousand-year-old Buddhas. They had chantedAllah-u-akbar with each blast, cheered each time the statues lost an arm or a leg in a crumbling cloud of dust. Laila remembered standing atop the bigger of the two Buddhas with Babi and Tariq, back in 1987, a breeze blowing in their sunlit faces, watching a hawk gliding in circles over the sprawling valley below. But when she heard the news of the statues' demise, Laila was numb to it. It hardly seemed to matter. How could she care about statues when her own life was crumbling dust?
Until Rasheed told her it was time to go, Laila sat on the floor in a comer of the living room, not speaking and stone-faced, her hair hanging around her face in straggly curls. No matter how much she breathed in and out, it seemed to Laila that she couldn't fill her lungs with enough air.
On the way to Karteh-Seh, Zalmai bounced in Rasheed's arms, and Aziza held Mariam's hand as she walked quickly beside her. The wind blew the dirty scarf tied under Aziza's chin and rippled the hem of her dress. Aziza was more grim now, as though she'd begun to sense, with each step, that she was being duped. Laila had not found the strength to tell Aziza the truth. She had told her that she was going to a school, a special school where the children ate and slept and didn't come home after class. Now Aziza kept pelting Laila with the same questions she had been asking for days. Did the students sleep in different rooms or all in one great big room? Would she make friends? Was she, Laila, sure that the teachers would be nice?
And, more than once,How long do I have to stay?
They stopped two blocks from the squat, barracks-style building.
"Zalmai and I will wait here," Rasheed said. "Oh, before I forget…"
He fished a stick of gum from his pocket, a parting gift, and held it out to Aziza with a stiff, magnanimous air. Aziza took it and muttered a thank-you. Laila marveled at Aziza's grace, Aziza's vast capacity for forgiveness, and her eyes filled. Her heart squeezed, and she was faint with sorrow at the thought that this afternoon Aziza would not nap beside her, that she would not feel the flimsy weight of Aziza's arm on her chest, the curve of Aziza's head pressing into her ribs, Aziza's breath warming her neck, Aziza's heels poking her belly.
When Aziza was led away, Zalmai began wailing, crying, Ziza! Ziza! He squirmed and kicked in his father's arms, called for his sister, until his attention was diverted by an organ-grinder's monkey across the street.
They walked the last two blocks alone, Mariam, Laila, and Aziza. As they approached the building, Laila could see its splintered fa9ade, the sagging roof, the planks of wood nailed across frames with missing windows, the top of a swing set over a decaying wall.
They stopped by the door, and Laila repeated to Aziza what she had told her earlier.
"And if they ask about your father, what do you say?"
"The Mujahideen killed him," Aziza said, her mouth set with wariness.
"That's good. Aziza, do you understand?"
"Because this is a special school," Aziza said Now that they were here, and the building was a reality, she looked shaken. Her lower lip was quivering and her eyes threatened to well up, and Laila saw how hard she was struggling to be brave. "If we tell the truth," Aziza said in a thin, breathless voice, "they won't take me. It's a special school. I want to go home."
"I'll visit all the time," Laila managed to say. "I promise."
"Me too," said Mariam. "We'll come to see you, Aziza jo, and we'll play together, just like always. It's only for a while, until your father finds work."
"They have food here," Laila said shakily. She was glad for the burqa, glad that Aziza couldn't see how she was falling apart inside it. "Here, you won't go hungry. They have rice and bread and water, and maybe even fruit."
"Butyouwon't be here. And Khala Mariam won't be with me."
"I'll come and see you," Laila said. "All the time. Look at me, Aziza. I'll come and see you. I'm your mother. If it kills me, I'll come and see you."
The orphanage director was a stooping, narrow-chested man with a pleasantly lined face. He was balding, had a shaggy beard, eyes like peas. His name was Zaman. He wore a skullcap. The left lens of his eyeglasses was chipped.
As he led them to his office, he asked Laila and Mariam their names, asked for Aziza's name too, her age. They passed through poorly lit hallways where barefoot children stepped aside and watched They had disheveled hair or shaved scalps. They wore sweaters with frayed sleeves, ragged jeans whose knees had worn down to strings, coats patched with duct tape. Laila smelled soap and talcum, ammonia and urine, and rising apprehension in Aziza, who had begun whimpering.
Laila had a glimpse of the yard: weedy lot, rickety swing set, old tires, a deflated basketball. The rooms they passed were bare, the windows covered with sheets of plastic. A boy darted from one of the rooms and grabbed Laila's elbow, and tried to climb up into her arms. An attendant, who was cleaning up what looked like a puddle of urine, put down his mop and pried the boy off.
Zaman seemed gently proprietary with the orphans. He patted the heads of some, as he passed by, said a cordial word or two to them, tousled their hair, without condescension. The children welcomed his touch. They all looked at him, Laila thought, in hope of approval.
He showed them into his office, a room with only three folding chairs, and a disorderly desk with piles of paper scattered atop it.
"You're from Herat," Zaman said to Mariam. "I can tell from your accent."
He leaned back in his chair and laced his hands over his belly, and said he had a brother-in-law who used to live there. Even in these ordinary gestures, Laila noted a laborious quality to his movements. And though he was smiling faintly, Laila sensed something troubled and wounded beneath, disappointment and defeat glossed over with a veneer of good humor.
"He was a glassmaker," Zaman said. "He made these beautiful, jade green swans. You held them up to sunlight and they glittered inside, like the glass was filled with tiny jewels. Have you been back?"
Mariam said she hadn't.
"I'm from Kandahar myself. Have you ever been to Kandahar,hamshira1? No? It's lovely. What gardens! And the grapes! Oh, the grapes. They bewitch the palate."
A few children had gathered by the door and were peeking in. Zaman gently shooed them away, in Pashto.
"Of course I love Herat too. City of artists and writers, Sufis and mystics. You know the old joke, that you can't stretch a leg in Herat without poking a poet in the rear."
Next to Laila, Aziza snorted.
Zaman feigned a gasp. "Ah, there. I've made you laugh, littlehamshira. That's usually the hard part. I was worried, there, for a while. I thought I'd have to cluck like a chicken or bray like a donkey. But, there you are. And so lovely you are."
He called in an attendant to look after Aziza for a few moments. Aziza leaped onto Mariam's lap and clung to her.
"We're just going to talk, my love,"Laila said. "I'll be right here. All right? Right here."
"Why don't we go outside for a minute, Aziza jo?" Mariam said. "Your mother needs to talk to Kaka Zaman here.Just for a minute. Now, come on."
When they were alone, Zaman asked for Aziza's date of birth, history of illnesses, allergies. He asked about Aziza's father, and Laila had the strange experience of telling a lie that was really the truth. Zaman listened, his expression revealing neither belief nor skepticism. He ran the orphanage on the honor system, he said. If ahamshira said her husband was dead and she couldn't care for her children, he didn't question it.
Laila began to cry.
Zaman put down his pen.
"I'm ashamed," Laila croaked, her palm pressed to her mouth.
"Look at me,hamshira "
"What kind of mother abandons her own child?"
"Look at me."
Laila raised her gaze.
"It isn't your fault. Do you hear me? Not you. It's thosesavages, thosewahshis, who are to blame. They bring shame on me as a Pashtun. They've disgraced the name of my people. And you're not alone,hamshira We get mothers like you all the time-all the time-mothers who come here who can't feed their children because the Taliban won't let them go out and make a living. So you don't blame yourself. No one here blames you. I understand." He leaned forward."Hamshira I understand."
Laila wiped her eyes with the cloth of her burqa.
"As for this place," Zaman sighed, motioning with his hand, "you can see that it's in dire state. We're always underfunded, always scrambling, improvising. We get little or no support from the Taliban. But we manage. Like you, we do what we have to do. Allah is good and kind, and Allah provides, and, as long He provides, I will see to it that Aziza is fed and clothed. That much I promise you."
Laila nodded.
"All right?"
He was smiling companionably. "But don't cry,hamshira Don't let her see you cry."
Laila wiped her eyes again. "God bless you," she said thickly. "God bless you, brother."
But "when the time for good-byes came, the scene erupted precisely as Laila had dreaded.
Aziza panicked.
All the way home, leaning on Mariam, Laila heard Aziza's shrill cries. In her head, she saw Zaman's thick, calloused hands close around Aziza's arms; she saw them pull, gently at first, then harder, then with force to pry Aziza loose from her. She saw Aziza kicking in Zaman's arms as he hurriedly turned the corner, heard Aziza screaming as though she were about to vanish from the face of the earth. And Laila saw herself running down the hallway, head down, a howl rising up her throat.
"I smell her," she told Mariam at home. Her eyes swam unseeingly past Mariam's shoulder, past the yard, the walls, to the mountains, brown as smoker's spit. "I smell her sleep smell. Do you? Do you smell it?"
"Oh, Laila jo," said Mariam. "Don't. What good is this? What good?"
At first, Rasheed humored Laila, and accompanied them-her, Mariam, and Zalmai-to the orphanage, though he made sure, as they walked, that she had an eyeful of his grievous looks, an earful of his rants over what a hardship she was putting him through, how badly his legs and back and feet ached walking to and from the orphanage. He made sure she knew how awfully put out he was.
"I'm not a young man anymore," he said. "Not that you care. You'd run me to the ground, if you had your way. But you don't, Laila. You don't have your way."
They parted ways two blocks from the orphanage, and he never spared them more than fifteen minutes. "A minute late," he said, "and I start walking. I mean it."
Laila had to pester him, plead with him, in order to spin out the allotted minutes with Aziza a bit longer. For herself, and for Mariam, who was disconsolate over Aziza's absence, though, as always, Mariam chose to cradle her own suffering privately and quietly. And for Zalmai too, who asked for his sister every day, and threw tantrums that sometimes dissolved into inconsolable fits of crying.
Sometimes, on the way to the orphanage, Rasheed stopped and complained that his leg was sore. Then he turned around and started walking home in long, steady strides, without so much as a limp. Or he clucked his tongue and said, "It's my lungs, Laila. I'm short of breath. Maybe tomorrow I'll feel better, or the day after. We'll see." He never bothered to feign a single raspy breath. Often, as he turned back and marched home, he lit a cigarette. Laila would have to tail him home, helpless, trembling with resentment and impotent rage.
Then one day he told Laila he wouldn't take her anymore. "I'm too tired from walking the streets all day," he said, "looking for work."
"Then I'll go by myself," Laila said. "You can't stop me, Rasheed. Do you hear me? You can hit me all you want, but I'll keep going there."
"Do as you wish. But you won't get past the Taliban. Don't say I didn't warn you."
"I'm coming with you," Mariam said.
Laila wouldn't allow it. "You have to stay home with Zalmai. If we get stopped…Idon't want him to see."
And so Laila's life suddenly revolved around finding ways to see Aziza. Half the time, she never made it to the orphanage. Crossing the street, she was spotted by the Taliban and riddled with questions-What is your name? Where are you going? Why are you alone? Where is yourmahram? -before she was sent home. If she was lucky, she was given a tongue-lashing or a single kick to the rear, a shove in the back. Other times, she met with assortments of wooden clubs, fresh tree branches, short whips, slaps, often fists.
One day, a young Talib beat Laila with a radio antenna. When he was done, he gave a final whack to the back of her neck and said, "I see you again, I'll beat you until your mother's milk leaks out of your bones."
That time, Laila went home. She lay on her stomach, feeling like a stupid, pitiable animal, and hissed as Mariam arranged damp cloths across her bloodied back and thighs. But, usually, Laila refused to cave in. She made as if she were going home, then took a different route down side streets. Sometimes she was caught, questioned, scolded-two, three, even four times in a single day. Then the whips came down and the antennas sliced through the air, and she trudged home, bloodied, without so much as a glimpse of Aziza. Soon Laila took to wearing extra layers, even in the heat, two, three sweaters beneath the burqa, for padding against the beatings.
But for Laila, the reward, if she made it past the Taliban, was worth it. She could spend as much time as she liked then-hours,even-with Aziza. They sat in the courtyard, near the swing set, among other children and visiting mothers, and talked about what Aziza had learned that week.
Aziza said Kaka Zaman made it a point to teach them something every day, reading and writing most days, sometimes geography, a bit of history or science, something about plants, animals.
"But we have to pull the curtains," Aziza said, "so the Taliban don't see us." Kaka Zaman had knitting needles and balls of yarn ready, she said, in case of a Taliban inspection. "We put the books away and pretend to knit."
One day, during a visit with Aziza, Laila saw a middle-aged woman, her burqa pushed back, visiting with three boys and a girl. Laila recognized the sharp face, the heavy eyebrows, if not the sunken mouth and gray hair. She remembered the shawls, the black skirts, the curt voice, how she used to wear her jet-black hair tied in a bun so that you could see the dark bristles on the back of her neck. Laila remembered this woman once forbidding the female students from covering, saying women and men were equal, that there was no reason women should cover if men didn't.
At one point, Khala Rangmaal looked up and caught her gaze, but Laila saw no lingering, no light of recognition, in her old teacher's eyes.
"They're fractures along the earth's crust," said Aziza. 'They're called faults."
It was a warm afternoon, a Friday, in June of 2001. They were sitting in the orphanage's back lot, the four of them, Laila, Zalmai, Mariam, and Aziza. Rasheed had relented this time-as he infrequently did-and accompanied the four of them. He was waiting down the street, by the bus stop.
Barefoot kids scampered about around them. A flat soccer ball was kicked around, chased after listlessly.
"And, on either side of the faults, there are these sheets of rock that make up the earth's crust," Aziza was saying.
Someone had pulled the hair back from Aziza's face, braided it, and pinned it neatly on top of her head. Laila begrudged whoever had gotten to sit behind her daughter, to flip sections of her hair one over the other, had asked her to sit still.
Aziza was demonstrating by opening her hands, palms up, and rubbing them against each other. Zalmai watched this with intense interest.
"Kectonic plates, they're called?"
"Tectonic,"Laila said. It hurt to talk. Her jaw was still sore, her back and neck ached. Her lip was swollen, and her tongue kept poking the empty pocket of the lower incisor Rasheed had knocked loose two days before. Before Mammy and Babi had died and her life turned upside down, Laila never would have believed that a human body could withstand this much beating, this viciously, this regularly, and keep functioning.
"Right. And when they slide past each other, they catch and slip-see, Mammy?-and it releases energy, which travels to the earth's surface and makes it shake."
"You're getting so smart," Mariam said "So much smarter than your dumbkhala"
Aziza's face glowed, broadened. "You're not dumb, Khala Mariam. And Kaka Zaman says that, sometimes, the shifting of rocks is deep, deep below, and it's powerful and scary down there, but all we feel on the surface is a slight tremor. Only a slight tremor."
The visit before this one, it was oxygen atoms in the atmosphere scattering the blue light from the sun.If the earth had no atmosphere, Aziza had said a little breathlessly,the sky wouldn 't be blue at all but a pitch-black sea and the sun a big bright star in the dark "Is Aziza coming home with us this time?" Zalmai said.
"Soon, my love," Laila said. "Soon."
Laila watched him wander away, walking like his father, stooping forward, toes turned in. He walked to the swing set, pushed an empty seat, ended up sitting on the concrete, ripping weeds from a crack.
Water evaporates from the leaves-Mammy, did you know?-the way it does from laundry hanging from a line. And that drives the flow of water up the tree. From the ground and through the roots, then all the way up the tree trunk, through the branches and into the leaves. It's called transpiration.
More than once, Laila had wondered what the Taliban would do about Kaka Zaman's clandestine lessons if they found out.
During visits, Aziza didn't allow for much silence. She filled all the spaces with effusive speech, delivered in a high, ringing voice. She was tangential with her topics, and her hands gesticulated wildly, flying up with a nervousness that wasn't like her at all. She had a new laugh, Aziza did. Not so much a laugh, really, as nervous punctuation, meant, Laila suspected, to reassure.
And there were other changes. Laila would notice the dirt under Aziza's fingernails, and Aziza would notice her noticing and bury her hands under her thighs. Whenever a kid cried in their vicinity, snot oozing from his nose, or if a kid walked by bare-assed, hair clumped with dirt, Aziza's eyelids fluttered and she was quick to explain it away. She was like a hostess embarrassed in front of her guests by the squalor of her home, the untidiness of her children.
Questions of how she was coping were met with vague but cheerful replies.
Doing Jim, Khala I'm fine.
Do kids pick on you?
They dont Mammy. Everyone is nice.
Are you eating? Sleeping all right?
Eating. Sleeping too. Yes. We had lamb last night Maybe it was last week.
When Aziza spoke like this, Laila saw more than a little of Mariam in her.
Aziza stammered now. Mariam noticed it first. It was subtle but perceptible, and more pronounced with words that began with /. Laila asked Zaman about it. He frowned and said, "I thought she'd always done that."
They left the orphanage with Aziza that Friday afternoon for a short outing and met Rasheed, who was waiting for them by the bus stop. When Zalmai spotted his father, he uttered an excited squeak and impatiently wriggled from Laila's arms. Aziza's greeting to Rasheed was rigid but not hostile.
Rasheed said they should hurry, he had only two hours before he had to report back to work. This was his first week as a doorman for the Intercontinental. From noon to eight, six days a week, Rasheed opened car doors, carried luggage, mopped up the occasional spill. Sometimes, at day's end, the cook at the buffet-style restaurant let Rasheed bring home a few leftovers-as long as he was discreet about it-cold meatballs sloshing in oil; fried chicken wings, the crust gone hard and dry; stuffed pasta shells turned chewy; stiff, gravelly rice. Rasheed had promised Laila that once he had some money saved up, Aziza could move back home.
Rasheed was wearing his uniform, a burgundy red polyester suit, white shirt, clip-on tie, visor cap pressing down on his white hair. In this uniform, Rasheed was transformed. He looked vulnerable, pitiably bewildered, almost harmless. Like someone who had accepted without a sigh of protest the indignities life had doled out to him. Someone both pathetic and admirable in his docility.
They rode the bus to Titanic City. They walked into the riverbed, flanked on either side by makeshift stalls clinging to the dry banks. Near the bridge, as they were descending the steps, a barefoot man dangled dead from a crane, his ears cut off, his neck bent at the end of a rope. In the river, they melted into the horde of shoppers milling about, the money changers and bored-looking NGO workers, the cigarette vendors, the covered women who thrust fake antibiotic prescriptions at people and begged for money to fill them. Whip-toting,naswar-chew'mg Talibs patrolled Titanic City on the lookout for the indiscreet laugh, the unveiled face.
From a toy kiosk, betweenapoosieen coat vendor and a fake-flower stand, Zalmai picked out a rubber basketball with yellow and blue swirls.
"Pick something," Rasheed said to Aziza.
Aziza hedged, stiffened with embarrassment.
"Hurry. I have to be at work in an hour."
Aziza chose a gum-ball machine-the same coin could be inserted to get candy, then retrieved from the flap-door coin return below.
Rasheed's eyebrows shot up when the seller quoted him the price. A round of haggling ensued, at the end of which Rasheed said to Aziza contentiously, as if itwere she who'd haggled him, "Give it back. I can't afford both."
On the way back, Aziza's high-spirited fa9ade waned the closer they got to the orphanage. The hands stopped flying up. Her face turned heavy. It happened every time. It was Laila's turn now, with Mariam pitching in, to take up the chattering, to laugh nervously, to fill the melancholy quiet with breathless, aimless banter-Later, after Rasheed had dropped them off and taken a bus to work, Laila watched Aziza wave good-bye and scuff along the wall in the orphanage back lot. She thought of Aziza's stutter, and of what Aziza had said earlier about fractures and powerful collisions deep down and how sometimes all we see on the surface is a slight tremor.
"Getaway, you!" Zalmai cried.
"Hush," Mariam said "Who are you yelling at?"
He pointed. "There. That man."
Laila followed his finger. Therewas a man at the front door of the house, leaning against it. His head turned when he saw them approaching. He uncrossed his arms. Limped a few steps toward them.
Laila stopped.
A choking noise came up her throat. Her knees weakened. Laila suddenly wanted,needed, to grope for Mariam's arm, her shoulder, her wrist, something, anything, to lean on. But she didn't. She didn't dare. She didn't dare move a muscle. She didn't dare breathe, or blink even, for fear that he was nothing but a mirage shimmering in the distance, a brittle illusion that would vanish at the slightest provocation. Laila stood perfectly still and looked at Tariq until her chest screamed for air and her eyes burned to blink. And, somehow, miraculously, after she took a breath, closed and opened her eyes, he was still standing there. Tariq was still standing there.
Laila allowed herself to take a step toward him. Then another. And another. And then she was running.
43.
Madam
Upstairs, in Mariam's room, Zalmai was wound up. He bounced his new rubber basketball around for a while, on the floor, against the walls. Mariam asked him not to, but he knew that she had no authority to exert over him and so he went on bouncing his ball, his eyes holding hers defiantly. For a while, they pushed his toy car, an ambulance with bold red lettering on the sides, sending it back and forth between them across the room.
Earlier, when they had met Tariq at the door, Zalmai had clutched the basketball close to his chest and stuck a thumb in his mouth-something he didn't do anymore except when he was apprehensive. He had eyed Tariq with suspicion.
"Who is that man?" he said now. "I don't like him."
Mariam was going to explain, say something about him and Laila growing up together, but Zalmai cut her off and said to turn the ambulance around, so the front grille faced him, and, when she did, he said he wanted his basketball again.
"Where is it?" he said. "Where is the ball Baba jan got me? Where is it? I want it! I want it!" his voice rising and becoming more shrill with each word.
"It was just here," Mariam said, and he cried, "No, it's lost, I know it. I just know it's lost! Where is it? Where is it?"
"Here," she said, fetching the ball from the closet where it had rolled to. But Zalmai was bawling now and pounding his fists, crying that it wasn't the same ball, it couldn't be, because his ball was lost, and this was a fake one, where had his real ball gone? Where? Where where where?
He screamed until Laila had to come upstairs to hold him, to rock him and run her fingers through his tight, dark curls, to dry his moist cheeks and cluck her tongue in his ear.
Mariam waited outside the room. From atop the staircase, all she could see of Tariq were his long legs, the real one and the artificial one, in khaki pants, stretched out on the uncarpeted living-room floor. It was then that she realized why the doorman at the Continental had looked familiar the day she and Rasheed had gone there to place the call to Jalil. He'd been wearing a cap and sunglasses, that was why it hadn't come to her earlier. But Mariam remembered now, from nine years before, remembered him sitting downstairs, patting his brow with a handkerchief and asking for water. Now all manner of questions raced through her mind: Had the sulfa pills too been part of the ruse? Which one of them had plotted the lie, provided the convincing details? And how much had Rasheed paid Abdul Sharif-if that was even his name-to come and crush Laila with the story of Tariq's death?
44.
Laila
Iariq said that one of the men who shared his cell had a cousin who'd been publicly flogged once for painting flamingos. He, the cousin, had a seemingly incurable thing for them.
"Entire sketchbooks," Tariq said. "Dozens of oil paintings of them, wading in lagoons, sunbathing in marshlands. Flying into sunsets too, I'm afraid."
"Flamingos," Laila said. She looked at him sitting against the wall, his good leg bent at the knee. She had an urge to touch him again, as she had earlier by the front gate when she'd run to him. It embarrassed her now to think of how she'd thrown her arms around his neck and wept into his chest, how she'd said his name over and over in a slurring, thick voice. Had she acted too eagerly, she wondered, too desperately? Maybe so. But she hadn't been able to help it. And now she longed to touch him again, to prove to herself again that he was really here, that he was not a dream, an apparition.
"Indeed," he said. "Flamingos."
When the Taliban had found the paintings, Tariq said, they'd taken offense at the birds' long, bare legs. After they'd tied the cousin's feet and flogged his soles bloody, they had presented him with a choice: Either destroy the paintings or make the flamingos decent. So the cousin had picked up his brush and painted trousers on every last bird "And there you have it. Islamic flamingos," Tariq said-Laughter came up, but Laila pushed it back down. She was ashamed of her yellowing teeth, the missing incisor-Ashamed of her withered looks and swollen lip. She wished she'd had the chance to wash her face, at least comb her hair.
"But he'll have the last laugh, the cousin," Tariq said- "He painted those trousers with watercolor. When the Taliban are gone, he'll just wash them off" He smiled-Laila noticed that he had a missing tooth of his own-and looked down at his hands. "Indeed"
He was wearingapakol on his head, hiking boots, and a black wool sweater tucked into thewaist of khaki pants. He was half smiling, nodding slowly. Laila didn't remember him saying this before, this wordindeed, and this pensive gesture,the fingers making a tent in his lap, the nodding, it was new too. Such an adult word, such an adult gesture, and why should it be so startling? Hewas an adult now, Tariq, a twenty-five-year-old man with slow movements and a tiredness to his smile. Tall, bearded, slimmer than in her dreams of him, but with strong-looking hands, workman's hands, with tortuous, full veins. His face was still lean and handsome but not fair-skinned any longer; his brow had a weathered look to it, sunburned, like his neck, the brow of a traveler at the end of a long and wearying journey. Hispakol was pushed back on his head, and she could see that he'd started to lose his hair. The hazel of his eyes was duller than she remembered, paler, or perhaps it was merely the light in the room.
Laila thought of Tariq's mother, her unhurried manners, the clever smiles, the dull purple wig. And his father, with his squinty gaze, his wry humor. Earlier, at the door, with a voice full of tears, tripping over her own words, she'd told Tariq what she thought had happened to him and his parents, and he had shaken his head. So now she asked him how they were doing, his parents. But she regretted the question when Tariq looked down and said, a bit distractedly, "Passed on."
"I'm so sorry."
"Well. Yes. Me too. Here." He fished a small paper bag from his pocket and passed it to her. "Compliments of Alyona." Inside was a block of cheese in plastic wrap.
"Alyona. It's a pretty name." Laila tried to say this next without wavering. "Your wife?"
"My goat." He was smiling at her expectantly, as though waiting for her to retrieve a memory.
Then Laila remembered. The Soviet film. Alyona had been the captain's daughter, the girl in love with the first mate. That was the day that she, Tariq, and Hasina had watched Soviet tanks and jeeps leave Kabul, the day Tariq had worn that ridiculous Russian fur hat.
"I had to tie her to a stake in the ground," Tariq was saying. "And build a fence. Because of the wolves. In the foothills where I live, there's a wooded area nearby, maybe a quarter of a mile away, pine trees mostly, some fir, deodars. They mostly stick to the woods, the wolves do, but a bleating goat, one that likes to go wandering, that can draw them out. So the fence. The stake."
Laila asked him which foothills.
"Pir PanjaL Pakistan," he said "Where I live is called Murree; it's a summer retreat, an hour from Islamabad. It's hilly and green, lots of trees, high above sea level So it's cool in the summer. Perfect for tourists."
The British had built it as a hill station near their military headquarters in Rawalpindi, he said, for the Victorians to escape the heat. You could still spot a few relics of the colonial times, Tariq said, the occasional tearoom, tin-roofed bungalows, called cottages, that sort of thing. The town itself was small and pleasant. The main street was called the Mall, where there was a post office, a bazaar, a few restaurants, shops that overcharged tourists for painted glass and handknotted carpets. Curiously, the Mall's one-way traffic flowed in one direction one week, the opposite direction the next week.
"The locals say that Ireland's traffic is like that too in places," Tariq said. "I wouldn't know. Anyway, it's nice. It's a plain life, but I like it. I like living there."
"With your goat. With Alyona."
Laila meant this less as a joke than as a surreptitious entry into another line of talk, such as who else was there with him worrying about wolves eating goats. But Tariq only went on nodding.
"I'm sorry about your parents too," he said.
"You heard."
"I spoke to some neighbors earlier," he said. A pause, during which Laila wondered what else the neighbors had told him. "I don't recognize anybody. From the old days, I mean."
"They're all gone. There's no one left you'd know."
"I don't recognize Kabul."
"Neither do I," Laila said. "And I never left."
"Mammy has a new friend," Zalmai said after dinner later that same night, after Tariq had left. "A man."
Rasheed looked up."Does she, now?"
Tariqasked ifhecould smoke.
They had stayed awhile at theNasir Bagh refugee camp near Peshawar, Tariq said, tapping ash into a saucer. There were sixty thousand Afghans living there already when he and his parents arrived.
"It wasn't as bad as some of the other camps like, God forbid, Jalozai," he said. "I guess at one point it was even some kind of model camp, back during the Cold War, a place the West could point to and prove to the world they weren't just funnel ing arms into Afghanistan."
But that had been during the Soviet war, Tariq said, the days of jihad and worldwide interest and generous funding and visits from Margaret Thatcher.
"You know the rest, Laila. After the war, the Soviets fell apart, and the West moved on. There was nothing at stake for them in Afghanistan anymore and the money dried up. Now Nasir Bagh is tents, dust, and open sewers. When we got there, they handed us a stick and a sheet of canvas and told us to build ourselves a tent."
Tariq said what he remembered most about Nasir Bagh, where they had stayed for a year, was the color brown. "Brown tents. Brown people. Brown dogs. Brown porridge."
There was a leafless tree he climbed every day, where he straddled a branch and watched the refugees lying about in the sun, their sores and stumps in plain view. He watched little emaciated boys carrying water in their jerry cans, gathering dog droppings to make fire, carving toy AK-47s out of wood with dull knives, lugging the sacks of wheat flour that no one could make bread from that held together. All around the refugee town, the wind made the tents flap. It hurled stubbles of weed everywhere, lifted kites flown from the roofs of mud hovels.
"A lot of kids died. Dysentery, TB, hunger-you name it. Mostly, that damn dysentery. God, Laila. I saw so many kids buried. There's nothing worse a person can see."
He crossed his legs. It grew quiet again between them for a while.
"My father didn't survive that first winter," he said. "He died in his sleep. I don't think there was any pain."
That same winter, he said, his mother caught pneumonia and almost died, would have died, if not for a camp doctor who worked out of a station wagon made into a mobile clinic. She would wake up all night long, feverish, coughing out thick, rust-colored phlegm. The queues were long to see the doctor, Tariq said. Everyone was shivering in line, moaning, coughing, some with shit running down their legs, others too tired or hungry or sick to make words.
"But he was a decent man, the doctor. He treated my mother, gave her some pills, saved her life that winter."
That same winter, Tariq had cornered a kid.
"Twelve, maybe thirteen years old," he said evenly. "I held a shard of glass to his throat and took his blanket from him. I gave it to my mother."
He made a vow to himself, Tariq said, after his mother's illness, that they would not spend another winter in camp. He'd work, save, move them to an apartment in Peshawar with heating and clean water. When spring came, he looked for work. From time to time, a truck came to camp early in the morning and rounded up a couple of dozen boys, took them to a field to move stones or an orchard to pick apples in exchange for a little money, sometimes a blanket, a pair of shoes. But they never wanted him, Tariq said.
"One look at my leg and it was over."
There were other jobs. Ditches to dig, hovels to build, water to carry, feces to shovel from outhouses. But young men fought over these jobs, and Tariq never stood a chance-Then he met a shopkeeper one day, that fall of 1993.
"He offered me money to take a leather coat to Lahore. Not a lot but enough, enough for one or maybe two months' apartment rent."
The shopkeeper gave him a bus ticket, Tariq said, and the address of a street corner near the Lahore Rail Station where he was to deliver the coat to a friend of the shopkeeper's.
"I knew already. Of course I knew," Tariq said. "He said that if I got caught, I was on my own, that I should remember that he knew where my mother lived. But the money was too good to pass up. And winter was coming again."
"How far did you get?" Laila asked.
"Not far," he said and laughed, sounding apologetic, ashamed. "Never even got on the bus. But I thought I was immune, you know, safe. As though there was some accountant up there somewhere, a guy with a pencil tucked behind his ear who kept track of these things, who tallied things up, and he'd look down and say, 'Yes, yes, he can have this, we'll let it go. He's paid some dues already, this one.'"
It was in the seams, the hashish, and it spilled all over the street when the police took a knife to the coat.
Tariq laughed again when he said this, a climbing, shaky kind of laugh, and Laila remembered how he used to laugh like this when they were little, to cloak embarrassment, to make light of things he'd done that were foolhardy or scandalous.
"He has A limp," Zalmai said. "Is this who Ithink it is?"
"He was only visiting," Mariam said.
"Shut up, you," Rasheed snapped, raising a finger. He turned back to Laila. "Well, what do you know? Laili and Majnoon reunited. Just like old times." His face turned stony. "So you let him in. Here. In my house. You let him in. He was in here with my son."
"You duped me. You lied to me," Laila said, gritting her teeth. "You had that man sit across from me and… You knew I would leave if I thought he was alive."
"AND YOU DIDN'T LIE TO ME?" Rasheed roared. "You think I didn't figure it out? About yourharamil You take me for a fool, you whore?"
The more Tariq talked, the more Laila dreaded the moment when he would stop. The silence that would follow, the signal that it was her turn to give account, to provide the why and how and when, to make official what he surely already knew. She felt a faint nausea whenever he paused. She averted his eyes. She looked down at his hands, at the coarse, dark hairs that had sprouted on the back of them in the intervening years.
Tariq wouldn't say much about his years in prison save that he'd learned to speak Urdu there. When Laila asked, he gave an impatient shake of his head. In this gesture, Laila saw rusty bars and unwashed bodies, violent men and crowded halls, and ceilings rotting with moldy deposits. She read in his face that it had been a place of abasement, of degradation and despair.
Tariq said his mother tried to visit him after his arrest.
"Three times she came. But I never got to see her," he said.
He wrote her a letter, and a few more after that, even though he doubted that she would receive them.
"And I wrote you."
"You did?"
"Oh,volumes," he said. "Your friend Rumi would have envied my production." Then he laughed again, uproariously this time, as though he was both startled at his own boldness and embarrassed by what he had let on.
Zalmai began bawling upstairs.
"Just like old times, then," Rasheed said. "The two of you. I suppose you let him see your face."
"She did," said Zalmai. Then, to Laila, "You did, Mammy. I saw you."
"Your son doesn't care for me much," Tariq said when Laila returned downstairs.
"I'm sorry," she said. "It's not that. He just…Don't mind him." Then quickly she changed the subject because it made her feel perverse and guilty to feel that about Zalmai, who was a child, a little boy who loved his father, whose instinctive aversion to this stranger was understandable and legitimate.
And I wrote you.
Volumes. Volumes.
"How long have you been in Murree?"
"Less than a year," Tariq said-He befriended an older man in prison, he said, a fellow named Salim, a Pakistani, a former field hockey player who had been in and out of prison for years and who was serving ten years for stabbing an undercover policeman. Every prison has a man like Salim, Tariq said. There was always someone who was cunning and connected, who worked the system and found you things, someone around whom the air buzzed with both opportunity and danger-It was Salim who had sent out Tariq's queries about his mother, Salim who had sat him down and told him, in a soft, fatherly voice, that she had died of exposure.
Tariq spent seven years in the Pakistani prison. "I got off easy," he said. "I was lucky. The judge sitting on my case, it turned out, had a brother who'd married an Afghan woman. Maybe he showed mercy. I don't know."
When Tariq's sentence was up, early in the winter of 2000, Salim gave him his brother's address and phone number. The brother's name was Sayeed.
"He said Sayeed owned a small hotel in Murree," Tariq said. "Twenty rooms and a lounge, a little place to cater to tourists. He said tell him I sent you."
Tariq had liked Murree as soon as he'd stepped off the bus: the snow-laden pines; the cold, crisp air; the shuttered wooden cottages, smoke curling up from chimneys.
Here was a place, Tariq had thought, knocking on Sayeed's door, a place not only worlds removed from the wretchedness he'd known but one that made even the notion of hardship and sorrow somehow obscene, unimaginable.
"I said to myself, here is a place where a man can get on."
Tariq was hired as a janitor and handyman. He did well, he said, during the one-month trial period, at half pay, that Sayeed granted him. As Tariq spoke, Laila saw Sayeed, whom she imagined narrow-eyed and ruddy-faced, standing at the reception office window watching Tariq chop wood and shovel snow off the driveway. She saw him stooping over Tariq's legs, observing, as Tariq lay beneath the sink fixing a leaky pipe. She pictured him checking the register for missing cash.
Tariq's shack was beside the cook's little bungalow, he said. The cook was a matronly old widow named Adiba. Both shacks were detached from the hotel itself, separated from the main building by a scattering of almond trees, a park bench, and a pyramid-shaped stone fountain that, in the summer, gurgled water all day. Laila pictured Tariq in his shack, sitting up in bed, watching the leafy world outside his window.
At the end of the grace period, Sayeed raised Tariq's pay to full, told him his lunches were free, gave him a wool coat, and fitted him for a new leg. Tariq said he'd wept at the man's kindness.
With his first month's full salary in his pocket, Tariq had gone to town and bought Alyona.
"Her fur is perfectly white," Tariq said, smiling. "Some mornings, when it's snowed all night, you look out the window and all you see of her is two eyes and a muzzle."
Laila nodded Another silence ensued Upstairs, Zalmai had begun bouncing his ball again against the wall.
"I thought you were dead," Laila said.
"I know. You told me."
Laila's voice broke. She had to clear her throat, collect herself. "The man who came to give the news, he was so earnest…Ibelieved him, Tariq. I wish I hadn't, but I did. And then I felt so alone and scared. Otherwise, I wouldn't have agreed to marry Rasheed. I wouldn't have…"
"You don't have to do this," he said softly, avoiding her eyes. There was no hidden reproach, no recrimination, in the way he had said this. No suggestion of blame.
"But I do. Because there was a bigger reason why I married him. There's something you don't know, Tariq.Someone. I have to tell you."
"Did you srr and talk with him too?" Rasheed asked Zalmai.
Zalmai said nothing. Laila saw hesitation and uncertainty in his eyes now, as if he had just realized that what he'd disclosed had turned out to be far bigger than he'd thought.
"I asked you a question, boy."
Zalmai swallowed. His gaze kept shifting. "I was upstairs, playing with Mariam."
"And your mother?"
Zalmai looked at Laila apologetically, on the verge of tears.
"It's all right, Zalmai," Laila said. "Tell the truth."
"She was…She was downstairs, talking to that man," he said in a thin voice hardly louder than a whisper.
"I see," said Rasheed. "Teamwork."
As he was leaving, Tariq said, "I want to meet her. I want to see her."
"I'll arrange it," Laila said.
"Aziza. Aziza." He smiled, tasting the word. Whenever Rasheed uttered her daughter's name, it came out sounding unwholesome to Laila, almost vulgar.
"Aziza. It's lovely."
"So is she. You'll see."
"I'll count the minutes."
Almost ten years had passed since they had last seen each other. Laila's mind flashed to all the times they'd met in the alley, kissing in secret. She wondered how she must seem to him now. Did he still find her pretty? Or did she seem withered to him, reduced, pitiable, like a fearful, shuffling old woman? Almost ten years. But, for a moment, standing there with Tariq in the sunlight, it was as though those years had never happened. Her parents' deaths, her marriage to Rasheed, the killings, the rockets, the Taliban, the beatings, the hunger, even her children, all of it seemed like a dream, a bizarre detour, a mere interlude between that last afternoon together and this moment.
Then Tariq's face changed, turned grave. She knew this expression. It was the same look he'd had on his face that day, all those years ago when they'd both been children, when he'd unstrapped his leg and gone after Khadim. He reached with one hand now and touched the comer of her lower lip.
"He did this to you," he said coldly.
At his touch, Laila remembered the frenzy of that afternoon again when they'd conceived Aziza. His breath on her neck, the muscles of his hips flexing, his chest pressing against her breasts, their hands interlocked.
"I wish I'd taken you with me," Tariq nearly whispered.
Laila had to lower her gaze, try not to cry.
"I know you're a married woman and a mother now. And here I am, after all these years, after all that's happened, showing up at your doorstep. Probably, it isn't proper, or fair, but I've come such a long way to see you, and… Oh, Laila, I wish I'd never left you."
"Don't," she croaked.
"I should have tried harder. I should have married you when I had the chance. Everything would have been different, then."
"Don't talk this way. Please. It hurts."
He nodded, started to take a step toward her, then stopped himself. "I don't want to assume anything. And I don't mean to turn your life upside down, appearing like this out of nowhere. If you want me to leave, if you want me to go back to Pakistan, say the word, Laila. I mean it. Say it and I'll go. I'll never trouble you again. I'll-"
"No!" Laila said more sharply than she'd intended to. She saw that she'd reached for his arm, that she was clutchingit. She dropped her hand. "No. Don't leave, Tariq. No. Please stay."
Tariq nodded.
"He works from noon to eight. Come back tomorrow afternoon. I'll take you to Aziza."
"I'm not afraid of him, you know."
"I know. Come back tomorrow afternoon."
"And then?"
"And then…Idon't know. I have to think. This is…"
"I know it is," he said. "I understand. I'm sorry. I'm sorry for a lot of things."
"Don't be. You promised you'd come back. And you did."
His eyes watered. "It's good to see you, Laila."
She watched him walk away, shivering where she stood. She thought,Volumes, and another shudder passed through her, a current of something sad and forlorn, but also something eager and recklessly hopeful.
مشارکت کنندگان در این صفحه
تا کنون فردی در بازسازی این صفحه مشارکت نداشته است.
🖊 شما نیز می‌توانید برای مشارکت در ترجمه‌ی این صفحه یا اصلاح متن انگلیسی، به این لینک مراجعه بفرمایید.