سرفصل های مهم
سال اول - فصل 04
توضیح مختصر
زمان مطالعه

0 دقیقه

سطح

خیلی سخت
دانلود اپلیکیشن «زیبوک»
این فصل را می‌توانید به بهترین شکل و با امکانات عالی در اپلیکیشن «زیبوک» بخوانید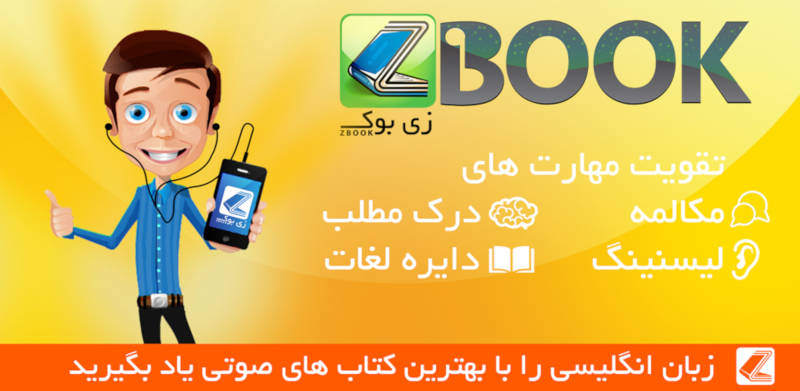 متن انگلیسی فصل
4 "Windy Poplars,
"Spook's Lane,
"S'side,
"November 10th.
"DEAREST:
"It used to be that the person I hated most in the world was the person who spoiled my pen-nib. But I can't hate Rebecca Dew in spite of her habit of using my pen to copy recipes when I'm in school. She's been doing it again and as a result you won't get a long or a loving letter this time. (Belovedest.) "The last cricket song has been sung. The evenings are so chilly now that I have a small chubby, oblong wood-stove in my room. Rebecca Dew put it up . . . I forgive her the pen for it. There's nothing that woman can't do; and she always has a fire lighted for me in it when I come home from school. It is the tiniest of stoves . . . I could pick it up in my hands. It looks just like a pert little black dog on its four bandy iron legs. But when you fill it with hardwood sticks it blooms rosy red and throws a wonderful heat and you can't think how cozy it is. I'm sitting before it now, with my feet on its tiny hearth, scribbling to you on my knee.
"Every one else in S'side . . . more or less . . . is at the Hardy Pringles'
dance. I was not invited. And Rebecca Dew is so cross about it that I'd hate to be Dusty Miller. But when I think of Hardy's daughter Myra, beautiful and brainless, trying to prove in an examination paper that the angels at the base of an isosceles triangle are equal, I forgive the entire Pringle clan. And last week she included 'gallows tree' quite seriously in a list of trees! But, to be just, all the howlers don't originate with the Pringles. Blake Fenton defined an alligator recently as 'a large kind of insect.' Such are the high lights of a teacher's life!
"It feels like snow tonight. I like an evening when it feels like snow. The wind is blowing 'in turret and tree' and making my cozy room seem even cozier. The last golden leaf will be blown from the aspens tonight.
"I think I've been invited to supper everywhere by now . . . I mean to the homes of all my pupils, both in town and country. And oh, Gilbert darling, I am so sick33 of pumpkin preserves! Never, never let us have pumpkin preserves in our house of dreams.
"Almost everywhere I've gone for the last month I've had P. P. for supper. The first time I had it I loved it . . . it was so golden that I felt I was eating preserved sunshine . . . and I incautiously raved about it. It got bruited about that I was very fond of P. P. and people had it on purpose for me. Last night I was going to Mr.
Hamilton's and Rebecca Dew assured me that I wouldn't have to eat P. P. there because none of the Hamiltons liked it. But when we sat down to supper, there on the sideboard was the inevitable cut-glass bowl full of P. P.
"'I hadn't any punkin preserves of my own,' said Mrs. Hamilton, ladling me out a generous dishful, 'but I heard you was terrible partial to it, so when I was to my cousin's in Lowvale last Sunday I sez to her, "I'm having Miss Shirley to supper this week and she's terrible partial to punkin preserves. I wish you'd lend me a jar for her." So she did and here it is and you can take home what's left.'
"You should have seen Rebecca Dew's face when I arrived home from the Hamiltons' bearing a glass jar two-thirds full of P. P.! Nobody likes it here so we buried it darkly at dead of night in the garden.
"'You won't put this in a story, will you?' she asked anxiously. Ever since Rebecca Dew discovered that I do an occasional bit of fiction for the magazines she has lived in the fear . . . or hope, I don't know which . . . that I'll put everything that happens at Windy Poplars into a story. She wants me to 'write up the Pringles and blister them.' But alas, it's the Pringles that are doing the blistering and between them and my work in school I have scant time for writing fiction.
"There are only withered leaves and frosted stems in the garden now. Rebecca Dew has done the standard roses up in straw and potato bags, and in the twilight they look exactly like a group of humped-back old men leaning on staffs.
"I got a post-card from Davy today with ten kisses crossed on it and a letter from Priscilla written on some paper that 'a friend of hers in Japan' sent her . . . silky thin paper with dim cherry blossoms on it like ghosts. I'm beginning to have my suspicions about that friend of hers. But your big fat letter was the purple gift the day gave me. I read it four times over to get every bit of its savor . . . like a dog polishing off a plate! That certainly isn't a romantic simile, but it's the one that just popped into my head. Still, letters, even the nicest, aren'tsatisfactory. I want to see you. I'm glad it's only five weeks to Christmas holidays."
مشارکت کنندگان در این صفحه
تا کنون فردی در بازسازی این صفحه مشارکت نداشته است.
🖊 شما نیز می‌توانید برای مشارکت در ترجمه‌ی این صفحه یا اصلاح متن انگلیسی، به این لینک مراجعه بفرمایید.