سرفصل های مهم
سال دوم - فصل 07
توضیح مختصر
زمان مطالعه

0 دقیقه

سطح

خیلی سخت
دانلود اپلیکیشن «زیبوک»
این فصل را می‌توانید به بهترین شکل و با امکانات عالی در اپلیکیشن «زیبوک» بخوانید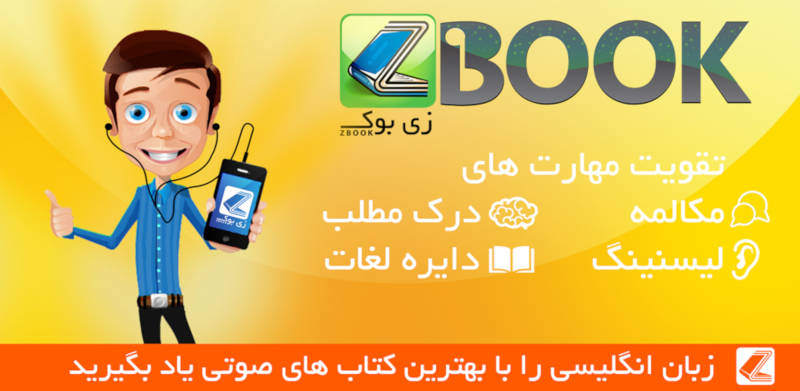 متن انگلیسی فصل
7 "Windy Poplars,
"January 5th,
"The street where ghosts (should) walk.
"MY ESTEEMED FRIEND:
"That isn't anything Aunt Chatty's grandmother wrote. It's only something she would have written if she'd thought of it.
"I've made a New Year resolution to write sensible love-letters. Do you suppose such a thing is possible?
"I have left dear Green Gables but I have returned to dear Windy Poplars.
Rebecca Dew had a fire lighted in the tower room for me and a hot-water bottle in the bed.
"I'm so glad I like Windy Poplars. It would be dreadful to live in a place I didn't like . . . that didn't seem friendly to me . . . that didn't say, 'I'm glad you're back.'
Windy Poplars does. It's a bit old-fashioned and a bit prim, but it likes me.
"And I was glad to see Aunt Kate and Aunt Chatty and Rebecca Dew again. I can't help seeing their funny sides but I love them well for all that.
"Rebecca Dew said such a nice thing to me yesterday.
"'Spook's Lane has been a different place since you came here, Miss Shirley.'
"I'm glad you liked Katherine, Gilbert. She was surprisingly nice to you. It's amazing to find how nice she can be when she tries. And I think she is just as much amazed at it herself as any one else. She had no idea it would be so easy.
"It's going to make so much difference in school, having a Vice you can really work with. She is going to change her boarding-house, and I have already persuaded her to get that velvet hat and have not yet given up hope of persuading her to sing in the choir.
"Mr. Hamilton's dog came down yesterday and chivied Dusty Miller. 'This is the last straw,' said Rebecca Dew. And with her red cheeks redder still, her chubby144 back shaking with anger, and in such a hurry that she put her hat on hindside before and never knew it, she toddled up the road and gave Mr. Hamilton quite a large piece of her mind. I can just see his foolish, amiable face while he was listening to her.
"'I do not like That Cat,' she told me, 'but he is OURS and no Hamilton dog is going to come here and give him impudence in his own back yard. "He only chased your cat in fun," said Jabez Hamilton. "The Hamilton ideas of fun are different from the MacComber ideas of fun or the MacLean ideas of fun or, if it comes to that, the Dew ideas of fun," I told him. "Tut, tut, you must have had cabbage for dinner, Miss Dew," said he. "No," I said, "but I could have had. Mrs.
Captain MacComber didn't sell all her cabbages last fall and leave her family without any because the price was so good. There are some people," sez I, "that can't hear anything because of the jingle in their pocket." And I left that to sink in. But what could you expect from a Hamilton? Low scum!'
"There is a crimson star hanging low over the white Storm King. I wish you were here to watch it with me. If you were, I really think it would be more than a moment of esteem and friendship."
"January 12th.
"Little Elizabeth came over two nights ago to find out if I could tell her what peculiar kind of terrible animals Papal bulls were, and to tell me tearfully that her teacher had asked her to sing at a concert the public school is getting up but that Mrs. Campbell put her foot down and said 'no' most decidedly. When Elizabeth attempted to plead, Mrs. Campbell said,
"'Have the goodness not to talk back to me, Elizabeth, if you please.'
"Little Elizabeth wept a few bitter tears in the tower room that night and said she felt it would make her Lizzie forever. She could never be any of her other names again.
"'Last week I loved God, this week I don't,' she said defiantly.
"All her class were taking part in the program and she felt 'like a leopard.' I think the sweet thing meant she felt like a leper and that was sufficiently dreadful.
Darling Elizabeth must not feel like a leper.145
"So I manufactured an errand to The Evergreens next evening. The Woman . . . who might really have lived before the flood, she looks so ancient . . . gazed at me coldly out of great gray, expressionless eyes, showed me grimly into the drawing-room and went to tell Mrs. Campbell that I had asked for her.
"I don't think there has been any sunshine in that drawing-room since the house was built. There was a piano, but I'm sure it could never have been played on.
Stiff chairs, covered with silk brocade, stood against the wall . . . All the furniture stood against the wall except a central marble-topped table, and none of it seemed to be acquainted with the rest.
"Mrs. Campbell came in. I had never seen her before. She has a fine, sculptured old face that might have been a man's, with black eyes and black bushy brows under frosty hair. She has not quite eschewed all vain adornment of the body, for she wore large black onyx earrings that reached to her shoulders. She was painfully polite to me and I was painlessly polite to her. We sat and exchanged civilities about the weather for a few moments . . . both, as Tacitus remarked a few thousand years ago, 'with countenances adjusted to the occasion.' I told her, truthfully, that I had come to see if she would lend me the Rev. James Wallace Campbell's Memoirs for a short time, because I understood there was a good deal about the early history of Prince County in them which I wished to make use of in school.
"Mrs. Campbell thawed quite markedly and summoning Elizabeth, told her to go up to her room and bring down the Memoirs. Elizabeth's face showed signs of tears and Mrs. Campbell condescended to explain that it was because little Elizabeth's teacher had sent another note begging that she be allowed to sing at the concert, and that she, Mrs. Campbell, had written a very stinging reply which little Elizabeth would have to carry to her teacher the next morning.
"'I do not approve of children of Elizabeth's age singing in public,' said Mrs.
Campbell. 'It tends to make them bold and forward.'
"As if anything could make little Elizabeth bold and forward!
"'I think perhaps you are wise, Mrs. Campbell,' I remarked in my most patronizing tone. 'In any event Mabel Phillips is going to sing, and I am told that her voice is really so wonderful that she will make all the others seem as nothing.
No doubt it is much better that Elizabeth should not appear in competition with her.'146
"Mrs. Campbell's face was a study. She may be Campbell outside but she is Pringle at the core. She said nothing, however, and I knew the psychological moment for stopping. I thanked her for the Memoirs and came away.
"The next evening when little Elizabeth came to the garden gate for her milk, her pale, flower-like face was literally a-star. She told me that Mrs. Campbell had told her she might sing after all, if she were careful not to let herself get puffed up about it.
"You see, Rebecca Dew had told me that the Phillips and the Campbell clans have always been rivals in the matter of good voices!
"I gave Elizabeth a bit of a picture for Christmas to hang above her bed . . . just a light-dappled woodland path leading up a hill to a quaint little house among some trees. Little Elizabeth says she is not so frightened now to go to sleep in the dark, because as soon as she gets into bed she pretends that she is walking up the path to the house and that she goes inside and it is all lighted and her father is there.
"Poor darling! I can't help detesting that father of hers!"
"January 19th.
"There was a dance at Carry Pringle's last night. Katherine was there in a dark red silk with the new side flounces and her hair had been done by a hairdresser.
Would you believe it, people who had known her ever since she came to teach in Summerside actually asked one another who she was when she came into the room. But I think it was less the dress and hair that made the difference than some indefinable change in herself.
"Always before, when she was out with people, her attitude seemed to be, 'These people bore me. I expect I bore them and I hope I do.' But last night it was as if she had set lighted candles in all the windows of her house of life.
"I've had a hard time winning Katherine's friendship. But nothing worth while is ever easy come by and I have always felt that her friendship would be worth while.
"Aunt Chatty has been in bed for two days with a feverish cold and thinks she may have the doctor tomorrow, in case she is taking pneumonia. So Rebecca Dew, her head tied up in a towel, has been cleaning the house madly all day to147 get it in perfect order before the doctor's possible visit. Now she is in the kitchen ironing Aunt Chatty's white cotton nighty with the crochet yoke, so that it will be ready for her to slip over her flannel one. It was spotlessly clean before, but Rebecca Dew thought it was not quite a good color from lying in the bureau drawer."
"January 28th.
"January so far has been a month of cold gray days, with an occasional storm whirling across the harbor and filling Spook's Lane with drifts. But last night we had a silver thaw and today the sun shone. My maple grove was a place of unimaginable splendors. Even the commonplaces had been made lovely. Every bit of wire fencing was a wonder of crystal lace.
"Rebecca Dew has been poring this evening over one of my magazines containing an article on 'Types of Fair Women,' illustrated by photographs.
"'Wouldn't it be lovely, Miss Shirley, if some one could just wave a wand and make everybody beautiful?' she said wistfully. 'Just fancy my feelings, Miss Shirley, if I suddenly found myself beautiful! But then' . . . with a sigh . . . 'if we were all beauties who would do the work?'"
مشارکت کنندگان در این صفحه
تا کنون فردی در بازسازی این صفحه مشارکت نداشته است.
🖊 شما نیز می‌توانید برای مشارکت در ترجمه‌ی این صفحه یا اصلاح متن انگلیسی، به این لینک مراجعه بفرمایید.