سرفصل های مهم
فصل 05
توضیح مختصر
زمان مطالعه

0 دقیقه

سطح

متوسط
دانلود اپلیکیشن «زیبوک»
این فصل را می‌توانید به بهترین شکل و با امکانات عالی در اپلیکیشن «زیبوک» بخوانید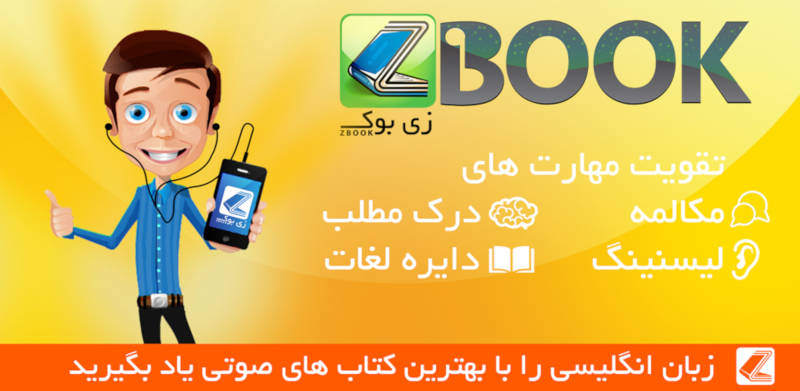 متن انگلیسی فصل
5 The others were already there. Janie Loomis, Gretchen Potter and Nancy. That was it. We sat around on the porch and Nancy brought us cokes and cookies. When Gretchen helped herself to six Oreos at once Nancy asked her how much weight she'd gained over the summer. Gretchen put back four cookies and said, "Not much."
"Did you see Laura Danker come in this morning?" Janie asked.
"Which one is she?" I said.
They all giggled. Nancy spoke to me as if she were my mother. "Margaret dear-you can't possibly miss Laura Danker. The big blonde with the big you know whats!"
"Oh, I noticed her right off," I said. "She's very pretty."
"Pretty!" Nancy snorted. "You be smart and stay away from her. She's got a bad reputation."
"What do you mean?" I asked.
"My brother says she goes behind the A amp;P with him and Moose."
"And," Janie added, "she's been wearing a bra since fourth grade and I'll bet she gets her period."
"Did you get it yet, Margaret?" Nancy asked.
"Get what?"
"Your period," Nancy said, like I should have known.
"Oh-no, not yet. Did you?"
Nancy swallowed some soda and shook her head, "None of us has yet."
I was glad to hear that. I mean, suppose they all got it already and I was the only one who didn't. I'd feel awful.
Gretchen smacked her lips, brushed the cookie crumbs off her lap and said, "Let's get down to business."
"Agreed," Nancy said. "First of all we need a good club name this year. Everybody think up a name for our club."
It got quiet. Everybody thought. I didn't really think but I pretended to. I didn't even know anything about the club so how could I pick out a name?
Gretchen suggested the SGCT which meant the Sixth Grade Cu-Tees. Janie said that sounded really dumb. So Grechen told Janie if she was so smart why didn't she suggest a name. Janie suggested the MJB Girls which meant the Miles J. Benedict Girls. Nancy told Janie she'd forgotten the Jr. on the end of his name. Janie got mad and excused herself to go to the bathroom.
"As long as we're on the subject," Nancy said, "what do you think of Miles J.?"
"I think he's cute!" Gretchen giggled.
"He is-but he's too skinny," Nancy said.
Then I finally thought of something to say. "I wonder if he's married!"
Janie joined us again. "My guess is no. He doesn't look married."
"Anyhow, did you see the way he looked at Laura?" Nancy asked.
"No! Did he?" Gretchen opened her eyes wide.
"Naturally! Men can't help looking at her," Nancy said.
"But do you think she looks that way on purpose?" I asked.
The others laughed and Nancy said, "Oh Margaret!" Nancy had a great way of making me feel like a dope.
Then we talked about Mr. Benedict's questions and Gretchen told us that she wrote male teachers are very strict-because if Mr. Benedict thought we were afraid of him he'd bend over backwards to be really easy going and nice. I thought that was pretty clever and wished I had written it myself.
"Well, the whole idea of those questions is just to find out if we're normal," Janie said.
I hadn't thought about that. Now it was too late. "How can he tell if we're normal?" I asked.
"That's easy," Nancy said. "From the way you answered. Like if you said, I hate my mother, my father and my brother, you might be weird. Get it?"
I got it.
Nancy snapped her fingers. "I have the perfect name for our club," she said.
"What is it?" Gretchen asked.
"Tell us," Janie said.
"We'll be the Four PTS's."
"What's it stand for?" Janie asked.
Nancy tossed her hair around and smiled. "The Pre-Teen Sensations!"
"Hey, that's good," Gretchen said.
"I love it," Janie squealed.
We had a secret vote to pass the club name and naturally it passed. Then Nancy decided we should all have secret sensational names such as Alexandra, Veronica, Kimberly and Mavis. Nancy got to be Alexandra. I was Mavis.
Nancy reminded us that nobody in school was to know anything about our secret club and that at secret meetings such as this we were to use our secret names. We all had to solemnly swear. Then we all had to think up a rule.
Nancy 's rule was, we all had to wear bras. I felt my cheeks turn red. I wondered if the others wore them already. I didn't think Janie did because she looked down at the floor after Nancy said it.
Gretchen's rule was, the first one to get her period had to tell the others all about it. Especially how it feels. Janie's rule was, we all had to keep a Boy Book, which was a notebook with a list of boys' names in order of how we liked them. Each week we had to change our lists and pass the Boy Books around.
Finally Nancy asked me what my rule was. I couldn't think of one to equal the others so I said, "We meet on a certain day each week."
"Naturally!" Nancy said. "But what day?"
"Well, I don't know," I told her.
"Okay, let's think up a good day," Gretchen said. "Tuesday and Thursday are out. I have to go to Hebrew school."
"Oh Gretchen!" Janie said. "You and that Hebrew school business. Can't you get out of it?"
"I'd love to," Gretchen explained. "But I've got to go one more year and then I'm through."
"What about you, Margaret? Do you go?" Janie asked me.
"You mean to Hebrew school?"
"Yes."
"No, I don't go," I said.
"Margaret doesn't even go to Sunday school. Isn't that right?" Nancy asked.
"Yes," I answered.
"How'd you arrange that?" Gretchen asked.
"I'm not any religion," I said.
"You're not!" Gretchen's mouth fell open.
"What are your parents?" Janie asked.
"Nothing," I said.
"How positively neat!" Gretchen said.
Then they all just looked at me and nobody said anything and I felt pretty silly. So I tried to explain. "See uh… my father was Jewish and uh… my mother was Christian and… " Nancy 's face lit up. "Go on," she said.
This was the first time they were interested in anything I had to say. "Well, my mother's parents, who live in Ohio, told her they didn't want a Jewish son-in-law. If she wanted to ruin her life that was her business. But they would never accept my father for her husband."
"No kidding!" Gretchen said. "How about your father's family?"
"Well, my grandmother wasn't happy about getting a Christian daughter-in-law, but she at least accepted the situation."
"So what happened?" Janie asked.
"They eloped."
"How romantic!" Nancy sighed.
"So that's why they're not anything."
"I don't blame them," Gretchen said. "I wouldn't be either."
"But if you aren't any religion, how are you going to know if you should join the Y or the Jewish Community Center?" Janie asked.
"I don't know," I said. "I never thought about it. Maybe we won't join either one."
"But everybody belongs to one or the other," Nancy said.
"Well, I guess that will be up to my parents," I said, ready to change the subject. I never meant to tell them my story in the first place. "So uh… what day should we meet?"
Nancy announced that Friday was no good for a meeting day because she had piano lessons. Janie said she had ballet on Wednesday so I said that only left Mondays and we agreed that Monday would be our meeting day. Next week we had to bring our Boy Books and get checked to make sure we were all wearing bras.
When the meeting was over Nancy raised her arms high above her head. She closed her eyes and whispered, "Here's to the Four PTS's. Hurray!"
"Long live the PTS's," we chanted.
All through supper 1 thought about how I was going to tell my mother I wanted to wear a bra. I wondered why she hadn't ever asked me if I wanted one, since she knew so much about being a girl.
When she came in to kiss me goodnight I said it. "I want to wear a bra." Just like that-no beating around the bush.
My mother turned the bedroom light back on. "Margaret… how come?"
"I just do is all." I hid under the covers so she couldn't see my face.
My mother took a deep breath. "Well, if you really want to we'll have to go shopping on Saturday. Okay?"
"Okay." I smiled. My mother wasn't bad. She turned out the light and closed my door halfway. Was I glad that was over!
Are you there God? It's me, Margaret. I just told my mother I want a bra. Please help me grow God. You know where. I want to be like everyone else. You know God, my new friends all belong to the Y or the Jewish Community Center. Which way am I supposed to go? I don't know what you want me to do about that.
مشارکت کنندگان در این صفحه
تا کنون فردی در بازسازی این صفحه مشارکت نداشته است.
🖊 شما نیز می‌توانید برای مشارکت در ترجمه‌ی این صفحه یا اصلاح متن انگلیسی، به این لینک مراجعه بفرمایید.