سرفصل های مهم
قسمت خوب ماجرا تازه شروع می شود
توضیح مختصر
زمان مطالعه

9 دقیقه

سطح

خیلی سخت
دانلود اپلیکیشن «زیبوک»
این فصل را می‌توانید به بهترین شکل و با امکانات عالی در اپلیکیشن «زیبوک» بخوانید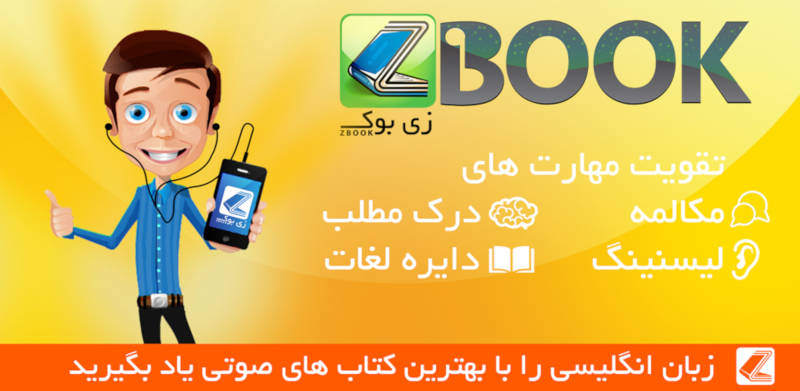 متن انگلیسی فصل
CHAPTER THREE - The Fun Starts
Ethan's Costume Shop closed for the night. But Ethan stayed in the shop. He was in the back room, in long, black clothes. In front of him there was a statue with the face of a beautiful woman. He put his hands together. Soon there was blood on them - lots of blood.
He said something to the statue in an old, dead language. 'Janus,' he cried, 'I am your son.'
He walked around to the back of the statue. Here it had another face. But this one wasn't beautiful - it was evil.
School finished early on Halloween. Soon Buffy was in her costume in her bedroom.
'I'm the woman in the Watcher Diaries,' she thought.
'Where are you meeting Angel?' shouted Willow. She was in the bathroom.
'Here. When the trick-or-treaters go home. Mum's out this evening.'
'Does he know about your costume?'
'No, he doesn't. It's going to be a big surprise! Now. come out, Willow.'
'OK. But don't laugh.'
Buffy didn't laugh. Willow looked fantastic in one of Buffy's tops and a very short skirt.
'Wow!' said Buffy. 'Forget Cordelia. Meet Willow, the new Man Slayer.'
'But this isn't me.' Willow wasn't very happy.
'It's Halloween, Willow. You can be a different person at Halloween - a new you. It's just for one night.'
Someone was at the door.
'Xander's here. Are you ready?'
'Yeah. OK,' said Willow.
Buffy ran down and opened the door. Xander pointed his gun at her.
'Buffy! You are so beautiful!'
'But look at Willow!' said Buffy, and they turned. 'She's… oh…'
Willow was in her costume from Ethan's… a ghost.
'Let's get our little monsters,' said Xander. They were at Sunnydale High. There were young children in costumes everywhere.
Principal Snyder saw them. He came over to Buffy. Five little people with green faces and black teeth followed him.
'Here's your group, Summers,' he said. He didn't smile.
'Just bring them all back here at six o'clock.'
Children ran from house to house on the streets of Sunnydale. They shouted and laughed. People answered their doors and looked frightened.
Soon it was nearly six and Buffy's group were tired. Some of them didn't like the dark.
'ОК,' she said to them, 'one more house, and then we're going back to school.'
The children ran to another house.
'I'm enjoying this,' she thought. 'It's fun.'
Back at the costume shop, Ethan was ready for his Halloween fun.
'Janus,' he said to the statue, 'this night is yours.' Buffy was suddenly very cold. In the next road, Mrs Parker came to her front door. Willow's group waited.
'Trick-or-treat!' they shouted.
'Oh!' Mrs Parker put her hands up. 'I'm so frightened!' Then she smiled. 'What lovely children!' Ethan took the statue in his hands. Buffy started to feel a cold wind around her. A strange green light came from the statue. Ethan smiled. 'Now the fun can start.'
Mrs Parker looked at the trick-or-treaters.
'Well, Mr Monster,' she said to the nearest child. 'What can I… AAAARRRGH!'
A green hand grabbed her neck. The child-monster wasn't a child now. It was a monster - strong and evil.
'What are you doing!? Stop that,' cried Willow.
Mrs Parker pulled the monster's hand off her neck. She ran into the house and closed the door quickly.
Willow suddenly didn't feel right. Her eyes closed. 'I'm falling,' she thought. Then her body was on the floor. She was dead.
Xander wasn't far away. He started to feel strange, too. Then he was OK. But he was different. He wasn't Xander in a soldier costume - he was a soldier. He was tall and strong. His eyes were cold, and he had a gun.
Willow sat up. 'What happened?' She walked a little. Then she turned. 'Oh, oh!' Her body - in its ghost costume - was still there. She looked at her clothes - short skirt, short top - Willow the Man Slayer… 'Oh no! I'm a ghost. I'm Willow's ghost.'
She looked down the street. There were frightened children and little monsters everywhere. Then she heard a gun.
'Xander!' She ran to him.
He turned, with his gun on her. He looked like Xander, but something was different.
'It's me. Willow.'
'I don't know a Willow.' He grabbed her arm, but his hand went through her body. 'Hey! What are you?'
'Xander, listen to me. We're friends. Something terrible is happening. I was in a ghost costume, and now I am a ghost. You were in a soldier costume, and now you are a soldier.'
'I don't believe you.'
A little vampire ran from a house. Xander pointed his gun at it.
'No!' cried Willow. 'There's a little child in there. No guns, OK?'
And then she saw Buffy.
'Buffy, are you all right?'
The little vampire came back. It had a big monster with it this time. They moved nearer.
'Buffy, what do we do?' asked Willow. Buffy looked at the monsters with frightened eyes. And then she started to fall.
مشارکت کنندگان در این صفحه
تا کنون فردی در بازسازی این صفحه مشارکت نداشته است.
🖊 شما نیز می‌توانید برای مشارکت در ترجمه‌ی این صفحه یا اصلاح متن انگلیسی، به این لینک مراجعه بفرمایید.