سرفصل های مهم
فصل 12
توضیح مختصر
زمان مطالعه

7 دقیقه

سطح

خیلی سخت
دانلود اپلیکیشن «زیبوک»
این فصل را می‌توانید به بهترین شکل و با امکانات عالی در اپلیکیشن «زیبوک» بخوانید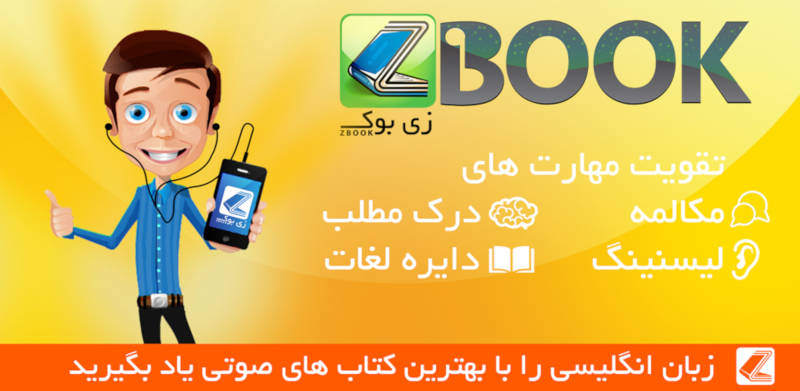 متن انگلیسی فصل
Chapter twelve
Education
Although my grades were very good (I had been put up two semesters on my arrival from Stamps), I was unable to settle down in the high school. It was an institution for girls near my house, and the young ladies were faster, meaner, and more prejudiced than any I had met at Lafayette County Training School. Many of the Negro girls were, like me, from the South, but they had lived in-or claimed to have lived in-the big cities. They walked like they couldn't be beaten by anyone, and they frightened the white girls and those Black students who weren't protected by fearlessness. Fortunately I was transferred to George Washington High School.
The buildings sat on a moderate hill in the white residential district, about sixty blocks from the Negro neighborhood. For the first semester, I was one of three Black students in the school, and in that special situation I learned to love my people more. In the mornings as the streetcar left my neighborhood I experienced a mixture of fear and anxiety. I knew that soon we would be out of my familiar setting and Blacks who were on the streetcar when I got on would all be gone. I alone would face the forty blocks of neat streets, white houses, and rich children.
In the evenings on the way home I felt joy, anticipation, and relief when I saw the first brown faces on the streets. I recognized that I was again in my country.
In the school I was disappointed to find out that I was not the most intelligent or even nearly the most intelligent student. The white kids had better vocabularies than I and had less fear in the classrooms. They never hesitated to hold up their hands in response to a teachers question; even when they were wrong they were wrong aggressively, while I had to be certain about all my facts before I dared to call attention to myself.
George Washington High School was the first real school I attended. My entire time there might have been time lost if it hadn't been for the unique personality of a wonderful teacher. Miss Kirwin was that rare educator who was in love with information. I will always believe that her love of teaching came not only from her liking for students but also from her desire to make sure that some of the things she knew would find new places to be stored so that they could be shared again.
Miss Kirwin greeted each class with "Good day, ladies and gentlemen." I had never heard an adult speak with such respect to teenagers. (Adults usually believe that a show of honor lessens their authority.) "In today's Chronicle there was an article on the mining industry in the Carolinas [or some subject about a distant place]. I am certain that all of you have read the article. I would like someone to explain the subject for me."
After the first two weeks in her class I, and all the other excited students, read the San Francisco papers, Time magazine, Life magazine, and everything else available to us.
Miss Kirwin encouraged us instead of threatening us. While some of the other teachers made an effort to be nice to me-to be a "liberal" with me-and others ignored me completely, Miss Kirwin never seemed to notice that I was Black and therefore different. I was Miss Johnson, and if I had the answer to a question she asked I was never given anymore than the word "Correct," which was what she said to every other student with the correct answer.
Years later when I returned to San Francisco, I visited her classroom. She always remembered that I was Miss Johnson, who had a good mind and should be doing something with it. I was never encouraged on those visits to stay long. She acted as if I must have had other visits to make. I often wondered if she knew she was the only teacher I remember.
I never knew why I was given a free place to the California Labor School. It was a college for adults. At fourteen I accepted a free place and got one for the next year as well. So in the evenings I took drama and dance classes, with white and Black grownups. My days centered around Miss Kirwin's class, dinner with Bailey and Mother, and drama and dance.
The people I was loyal to at this time in my life were a strange combination: Momma with her determination, Mrs. Flowers and her books, Bailey with his love, my mother and her happiness, Miss Kirwin and her information, my evening classes of drama and dance.
I was prepared to accept Daddy Clidell as one more faceless name added to Mothers list of men. I had trained myself so successfully through the years to display interest, or at least attention, while my mind wandered freely on other subjects, that I could have lived in his house without ever seeing him and without him being aware of my behavior. But his character encouraged admiration. He was a simple man who didn't feel inferior about his lack of education and, even more amazing, showed no superiority because he had succeeded despite that lack.
He owned apartment buildings, and was famous for being that rarity, "a man of honor." Unexpectedly, I looked like him, and when he, Mother, and I walked down the street his friends often said, "Clidell, that's sure your daughter. Ain't no way you can deny her."
Proud laughter followed those declarations, since he had never had children. Because of his late-arriving but strong sense of fatherhood, I was introduced to the most colorful characters in the Black community. Daddy Clidell explained to me that they were the most successful con men in the world, and they were going to tell me about some games so that I would never be "anybody's mark."
Then they took turns showing me their tricks, how they chose their victims ("marks") from the wealthy prejudiced whites, and how they used the victims' prejudice against them.
Some of the stories were funny, a few were sad, but all were amusing or satisfying to me. The Black man, the con man who could act the most stupid, won every time over the powerful, arrogant white. My favorite story was about two Black men who conned a white man into paying them $40,000 for a piece of land in Oklahoma. The land wasn't theirs; it really belonged to the state. Those storytellers, born Black and male before the turn of the twentieth century, should have been failures. Instead they used their intelligence to force open the door of rejection and not only became wealthy but got some revenge, too.
It wasn't possible for me to regard them as criminals; I was proud of their achievements.
My education and that of my Black friends were quite different from the education of our white schoolmates. In the classroom we all learned verb tenses, but in the streets and in our homes the Blacks learned to drop "s"s from plurals and endings from past-tense verbs. We were aware of the gap separating the written word from the spoken. We learned to change from one language to another without being conscious of the effort. At school, we might respond with "That's not unusual." But in the street, in the same situation, we easily said, "It be's like that sometimes."
مشارکت کنندگان در این صفحه
تا کنون فردی در بازسازی این صفحه مشارکت نداشته است.
🖊 شما نیز می‌توانید برای مشارکت در ترجمه‌ی این صفحه یا اصلاح متن انگلیسی، به این لینک مراجعه بفرمایید.