سرفصل های مهم
فصل 02
توضیح مختصر
زمان مطالعه

8 دقیقه

سطح

متوسط
دانلود اپلیکیشن «زیبوک»
این فصل را می‌توانید به بهترین شکل و با امکانات عالی در اپلیکیشن «زیبوک» بخوانید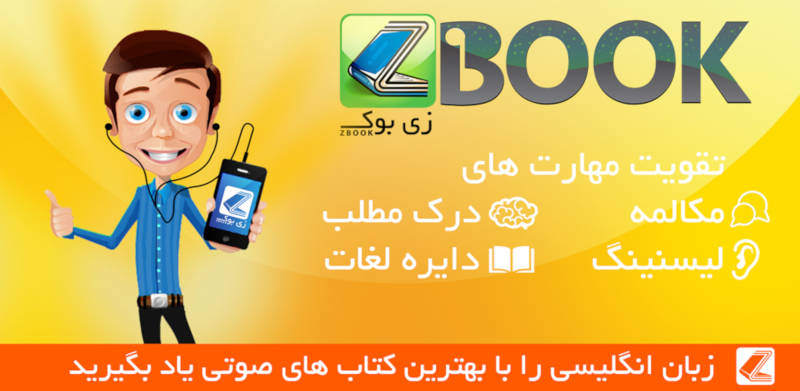 متن انگلیسی فصل
CHAPTER TWO
Mademoiselle Emma
One night, Charles received a letter asking him to come at once to a farm at Les Bertaux where the farmer had broken his leg. The night was dark and the farm was twenty-five kilometres away, but the farmer was a rich man and Charles was still building up his business. So at four o'clock in the morning, Dr Bovary set out. A child was waiting at an open gate as he approached the farm.
'Are you the doctor?' he asked.
As Charles rode along, he learned from the boy that Monsieur Rouault had broken his leg the night before. He also learned that he had lost his wife two years ago, and had no one with him now except for his daughter, who looked after the house for him.
Mademoiselle Emma, the farmer's daughter, came to the door and showed him into the kitchen. A fire was burning and the men's dinner was cooking in big polished pans. Charles went upstairs to see the farmer. The broken leg was a simple problem and Charles asked the servant and the young woman to help with the patient. As they tied up the farmer's leg, Charles was surprised to see how white her nails were. Her hands, however, were not beautiful - perhaps a little too red. She herself was too tall, and she did not have the kind of soft figure Charles liked. Her good point was her eyes. They were dark, almost black, and she looked at you honestly and fearlessly.
As soon as he had finished looking after his patient, the doctor was invited by Monsieur Rouault to eat before he left. Charles went down into the room below, where two places had been laid with shining silver on a small table and Mademoiselle Emma was waiting for him. A smell of flowers and clean clothes came from a cupboard opposite the window and on the floor, in the corner, stood a few bags of wheat. Someone had hung a drawing of a Greek god in the middle of one of the walls. It was in an attractive frame, and written at the bottom were the words 'To my dear Father'.
They began by talking about Monsieur Rouault, and went on to discuss the weather and the cold winter. Mademoiselle Emma did not like the country very much, especially now she had almost all the responsibility of the farm on her shoulders.
When Charles, who had been upstairs to say goodbye to the farmer, came back into the dining room, he found her standing by the window looking out into the garden. She turned round.
'Are you looking for something?' she asked.
'Yes, I'm trying to find my riding-whip,' he replied, and he began to look behind the doors and under the chairs.
Mademoiselle Emma found it between the bags of wheat and the wall, and Charles went over to help. As he bent down, he felt the young woman's back rubbing against his chest. She stood up, blushing, and, looking at him over her shoulder, handed him his whip.
Instead of going back to Les Bertaux three days later, as he said he would, he returned the next day, and he then went to the farm twice a week. After forty-six days, Monsieur Rouault could move around without help, and people began to say what an excellent doctor Monsieur Bovary was. Pere Rouault said the very best doctors in Yvetot or Rouen itself could not have treated him better.
Charles did not ask himself why he liked going to Les Bertaux. If he had thought about it he would have said to himself that it was a serious case, or he expected to earn a good fee. But was that really the reason why these visits to the farm were so pleasant? On days when he was visiting, he got up early and rode to the farm as quickly as he could, only stopping to clean his boots and to put on his black gloves before going into the house. He liked to ride into the yard, and see the farm boys as they came forward to meet him. He liked the house, and Monsieur Rouault, who held his hand and said he had saved his life; he liked the sound of Mademoiselle Emma's wooden shoes on the clean stone floor of the kitchen.
When he left, she always came with him to the top of the steps, and would wait with him until the boys brought his horse. One day, at the end of the winter, it started to rain as he was leaving the house. She went back inside for an umbrella and put it up. It was a silk one, and it caught the sunlight, reflecting little coloured patches of light on to the whiteness of her skin. She smiled at him, and you could hear the sound of the rain drops as they fell, one by one, on to the tight surface of the silk.
When Charles first began his visits to Les Bertaux, his wife always asked about his patient. But when she learned that the farmer's daughter had been to school and had learned dancing, geography and drawing, and could play the piano, her interest changed to anger and dislike. At first she made unfriendly remarks about Mademoiselle Rouault, but Charles ignored them because he did not want an argument. So at last she told him to his face what she thought of him, and he did not know what to reply. Why did he keep going to Les Bertaux? Monsieur Rouault was well again now and he had not paid his bill. Ah, she knew all about it! There was someone else there, someone who was a good talker, someone who was well educated and clever. That was what he liked - young, pretty ladies!
So Charles agreed to stop his visits to Les Bertaux, but now that he could not see Mademoiselle Emma he decided he could love her. His wife was so unattractive, just skin and bone. She wore the same black clothes and gray stockings, the same ugly shoes all year round. So if he could not see the farmer's daughter any more, he would dream of her!
This unhappy situation lasted for several months until, one fine day in the early spring, the lawyer who had looked after Madame Bovary's affairs left town with all his clients' money. She still had a share in a ship that was worth six thousand francs, and her house in Dieppe, but there was nothing left of that fortune she had been so proud of.
And when her financial affairs were looked into more carefully, Charles's father found out that the house in Dieppe was mortgaged and her share in the vessel was not worth more than two hundred francs. She had lied, the good lady! Monsieur Bovary senior was so angry that he took up a chair and smashed it on the stone floor, and he told his wife she had ruined her son by making him marry an old woman like that. They came to Tostes to tell Charles's rich wife what they thought of her. There was a terrible argument. Heloise begged her husband to defend her against his parents, and Charles did his best, but the old people were still angry when they left the house.
The damage had been done. A week later, as she was hanging out the washing in the yard, Heloise Bovary found that she was spitting blood. The next day, while Charles had his back to her, opening the curtains, she cried out, 'Oh God!' and fell to the floor. She was dead! How amazing!
When the funeral was over, Charles returned to the house. He went up into the bedroom and saw her dress hanging up at the foot of the bed. He stayed there until it was dark, lost in sorrowful thought. After all, perhaps she had loved him.
مشارکت کنندگان در این صفحه
تا کنون فردی در بازسازی این صفحه مشارکت نداشته است.
🖊 شما نیز می‌توانید برای مشارکت در ترجمه‌ی این صفحه یا اصلاح متن انگلیسی، به این لینک مراجعه بفرمایید.