سرفصل های مهم
فصل 01
توضیح مختصر
زمان مطالعه

12 دقیقه

سطح

خیلی سخت
دانلود اپلیکیشن «زیبوک»
این فصل را می‌توانید به بهترین شکل و با امکانات عالی در اپلیکیشن «زیبوک» بخوانید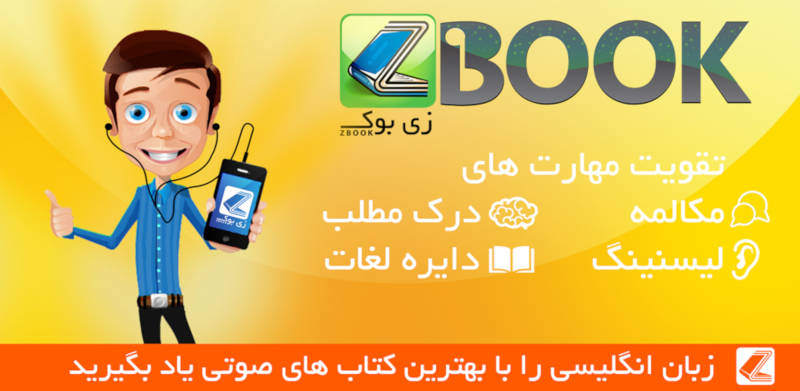 متن انگلیسی فصل
CHAPTER ONE
Rest in Peace
A small group had gathered around the grave. After the coffin had been lowered, the priest began to speak. "Forasmuch as it hath pleased Almighty God of his great mercy to take unto himself the soul of our dear sister here departed: we therefore commit her body to the ground; earth to earth, ashes to ashes, dust to dust; in sure and certain hope of the Resurrection to…"
Jonathan was surprised at the priest's intonation. Somehow he had expected these final words to be delivered more solemnly, at a much slower pace, but Reverend Jenkins rattled them off as if he were reading a shopping list out loud. Well, Jonathan thought, he must have held the funeral service hundreds of times. Perhaps, for him, the words no longer mean very much. He looked at the other mourners, all of them much older than he was. One lady was staring vacantly at a gravestone nearby, another was wiping away a few tears. It was a beautiful, sunny day, unusually warm for early April and the sparrows were darting around the cemetery, flying back and forth to their nests. Strange. It all seemed so ordinary, so humdrum, not in the least the sort of theatrical event he'd imagined it would be. But then Aunt Mary would probably have approved. He remembered that she'd always been a very down - to-earth sort of person. Down-to-earth? Wasn't that slightly irreverent under the circumstances? Jonathan focused once more on the vicar. "The grace of our Lord Jesus Christ, and the love of God, and the fellowship of the Holy Ghost, be with us all evermore. Amen."
There was a short silence and then they all walked back to the church porch.
"Well, Mr Keeble," said the priest, shaking Jonathan's hand vigorously. "I'm sure you've already arranged all the details with the local stonemason. Will you be staying on or do you have to return to London straightaway?"
"I'm afraid so, Vicar. I've got a lot of work on at the moment. Aunt Mary's death couldn't have come at a worse time."
"Yes, it's all very unfortunate. I was talking to her - oh, only a couple of weeks ago. She'd invited me round for tea to discuss plans for the next jumble sale. She seemed as right as rain then. I remember we inspected various white elephants that she was going to donate oh dear! Do excuse me. It sounds as if I'm trying to stake a claim."
Jonathan smiled. "Don't worry, Vicar. Nothing's going to disappear for the time being. To tell the truth, I have no idea what's in my great aunt's house. I spent a few holidays there when I was a child but the last time I saw her was back in the early eighties. We were never very close - I think there'd been some sort of disagreement with my grandmother after the war."
The vicar turned to the elderly woman who'd been hovering behind them.
"Ah, Mrs Smith. Yes, yes - a sad day for all of us. Have you had a chance to speak to Mr Keeble yet? Mr Keeble, may I introduce Mrs Smith. She was Mrs Bruton's house-help over the last few years." Jonathan shook her hand.
"Pleased to meet you, Mrs Smith. Yes, I remember now. Aunt Mary's solicitor did mention that you'd been working for her. I hope that we can get together soon and make a sort of inventory of everything in the house. Perhaps you could give me your phone number and we can arrange a date - that is, if it's no bother."
Mrs Smith took a handkerchief and dabbed her eyes. Jonathan estimated that she was about 60, so a good 15 years younger than his great aunt. She had a weathered, ruddy complexion, someone who probably spent a lot of time outside, in the garden perhaps.
"Of course, Mr Keeble. Of course. I'd be only too pleased to help. Mary Mrs Bruton - was a wonderful person. When my husband died, she insisted on me working for her - you know, on a part-time basis. She was a real friend. I still can't get over it. When I found her lying there in the hall I couldn't believe it. She was so fit, never needed a stick to get about, absolutely steady on her feet. I can't imagine…"
"Oh, I see", interrupted Jonathan gently, "so you were the first person to actually find Aunt Mary?"
"That's right. I always called by late Friday afternoon to see if there was any shopping she wanted done for the weekend. I rang the bell, of course, but when there was no answer I let myself in. She'd given me the keys when I started working for her. There she was, at the foot of the stairs. I thought she must have fainted, but when I tried to lift her up she was stone-cold and her eyes were wide open. Well, I rushed to the phone and called an ambulance straightaway - and the rest you know, of course."
The vicar helped Mrs Smith to the bench and they sat down. Jonathan patted her hand reassuringly.
"What an awful shock. It must have been terrible for you. But there's nothing more you could have done. According to the doctor, she must have fallen down the stairs and broken her neck. She died instantly. She would have felt no pain."
"I know, I know," sobbed Mrs Smith. "But to think that she'd been lying there all alone, all night!"
"But we don't know when exactly she fell, do we? It could have been Friday morning, couldn't it?"
Mrs Smith shook her head energetically.
"Oh no, impossible. She was wearing her jewelry, you see. And she only put the necklace and the earrings on after 6 p.m. Habit, she'd say. She always got dressed up for dinner when her husband was alive, and that's the way she'd carry on, she said. And the lights were on. She never switched the lights on during the day. Waste not, want not. That was her motto."
Jonathan nodded. He dimly recalled one holiday when he'd spent a couple of weeks with Aunt Mary and her husband. Uncle Charles was one of the directors of a large company that manufactured all kinds of products containing precious metals, silver, gold, platinum - that sort of thing. He travelled up to the City every day, mostly by train, but occasionally the company Rolls Royce would arrive, driven by a chauffeur called Roger, who always wore a peaked cap and a black suit. This had made a great impression on Jonathan - and on one occasion Roger had driven him down to the village and back. He could still remember the smell of the fine leather upholstery and the feel of the polished, walnut dashboard. But with Uncle Charles away at work, Jonathan had spent most of the time with Aunt Mary. She had loved gardening and they would spend long hours in the potting sheds, fiddling around with all kinds of exotic plants and vegetables. And the smell of tomatoes that wafted through the greenhouses! It had been a wonderful two weeks.
"I know," said Jonathan. "Aunt Mary was a very practical sort of woman - and you're quite right. During the day she'd be wearing what she called her 'working gear but she always changed for dinner, without fail."
By now the other mourners had taken their leave. The vicar suddenly stood up and pushed open the oak door to the church.
"If you've got time, Mr Keeble, I'd like to show you something."
Mrs Smith and Jonathan looked at him in surprise.
"Certainly," said Jonathan. "I was planning to leave around half past two, so as to avoid the rush hour. What is it you want to show me?"
"Something that your aunt donated to the church a few years ago. A most unusual and handsome gift. You know, Mrs Smith - the old bible."
"Yes, Vicar. You must see it, Mr Keeble, it's really beautiful - but now I'll say goodbye - I still have to do a bit of shopping. Here's my phone number. Give me a ring when you're ready to go through the house. No need to worry about burglars and so on. The alarm system's all set, and I'll be going in each day to see that everything's in order." She quickly noted the number on a scrap of paper, gave it to him and then hurried off towards the gate.
Jonathan followed the vicar into the church. They walked down the aisle and into the vestry. Reverend Jenkins pulled out a bunch of keys and opened a large, steel cabinet.
"Mrs Bruton had a fine collection of old books and manuscripts, you know, including this." He took out a large cardboard box and placed it carefully on the table. "We put it on display once a year, in front of the altar. It attracts quite a large number of visitors - in fact, attendance figures for the services rise dramatically, as does the collection." Reverend Jenkins blushed slightly.
"Vicar, I know the old joke. We used to laugh about it in the choir I was in. After the service Reverend Ramsey would put the whole collection onto a plate and pretend to throw it up into the air. Very solemnly he would intone: 'What stays up, my Lord, is Thine. What falls onto the floor belongs to the church.' The new boys were always very impressed, until they registered that he always turned round and winked his left eye, slowly and solemnly. Aunt Mary obviously had a close connection to the church."
Jonathan turned his attention to the bible, which was certainly impressive. Bound in calf leather, it was as large as a breakfast tray and, as the vicar turned the pages, he registered the vividly colored illustrations interspersed between the text.
"Amazing, quite extraordinary. But it's not English, is it?"
"No," said the vicar. "It's a German Bible from the 18th century, printed in a small town called Wolfenbuttel - you'll have to excuse my pronunciation. According to your aunt, it had been in the Bruton family for at least a century. She felt that it should remain here, in Challing- stead, rather than be auctioned off to some rich American or other." Suddenly they felt a draught and the curtains rustled slightly.
"Vicar! Are you there?" The voice echoed through the church.
"Oh dear, that sounds like Miss Prince. She does all the flower arrangements. I'm afraid we'll have to postpone this viewing until a later date." Reverend Jenkins replaced the bible in its box and stowed it away in the cabinet just as Miss Prince marched into the vestry.
"Ah, there you are," she announced in a tone of triumph. "Don't tell me you've forgotten about our appointment, Vicar!"
Jonathan realized instantly that Miss Prince was not the sort of person he wanted to become acquainted with. Time to beat a hasty retreat, he thought to himself.
"Well, Vicar. Thank you once again for the service. A particularly good sermon, if I may say so. I'll be in touch again as soon as possible."
"Oh, yes, right - and the jumble sale? You won't forget, will you?" Reverend Jenkins looked as if he'd been caught swigging a bottle of whisky. At the sight of Miss Prince he'd suddenly begun to blink at an alarming rate.
"No, we'll sort that out next time I'm here. Goodbye Vicar, goodbye Miss Prince." And, waving his hand in a cheery salute, he backed out of the vestry and was gone.
مشارکت کنندگان در این صفحه
تا کنون فردی در بازسازی این صفحه مشارکت نداشته است.
🖊 شما نیز می‌توانید برای مشارکت در ترجمه‌ی این صفحه یا اصلاح متن انگلیسی، به این لینک مراجعه بفرمایید.