سرفصل های مهم
فصل 02
توضیح مختصر
زمان مطالعه

8 دقیقه

سطح

خیلی سخت
دانلود اپلیکیشن «زیبوک»
این فصل را می‌توانید به بهترین شکل و با امکانات عالی در اپلیکیشن «زیبوک» بخوانید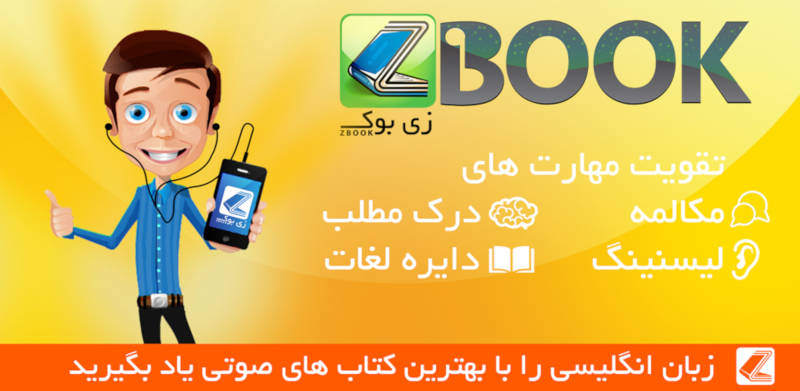 متن انگلیسی فصل
CHAPTER TWO
Oliver's first job
Oliver stayed a prisoner alone in the dark room for a week. He cried bitterly all day, and when the long night came, he spread his little hands over his eyes to shut out the darkness, and tried to sleep. He was given freezing water to wash with, and was beaten daily by Mr Bumble in front of all the other boys in the hall, as a warning to them.
One day Mr Bumble met the local undertaker, Mr Sowerberry, outside the workhouse.
'Do you know anybody who wants to train a boy for work, Mr Sowerberry?' Mr Bumble pointed at the notice on the wall above him, which offered five pounds to anybody who would take Oliver Twist for work.
Mr Sowerberry rubbed his chin and thought for a while. 'I pay enough for the poor with my taxes,' he said, 'so why shouldn't I be able to make use of them in my work? Yes, I'll take the boy myself.'
And so the board agreed to send Oliver to work for the undertaker. The necessary papers were signed. Oliver's small possessions were put into a brown paper parcel, and he was led to Mr Sowerberry's house by Mr Rumble. As they walked along, tears began to run down Oliver's face.
'What is it this time?' asked Mr Bumble impatiently. 'Don't be so ungrateful. This gentleman is going to look after you.'
'It's just that I'm so lonely, sir!' said the child. 'Everybody hates me. Please don't be angry with me, sir!'
Even Mr Bumble felt a little pity. He coughed, told Oliver to dry his eyes and be a good boy, and walked on with him in silence.
The undertaker had just finished work for the day when Mr Bumble entered his shop.
'Here, I've brought the boy,' said the beadle.
Oliver bowed to the undertaker, who raised his candle to get a better view of the boy. 'Mrs Sowerberry,' be called, 'come and have a look.'
His wife, a short, thin woman with a disagreeable face, came out to see. 'He's very small,' she said immediately.
'He is,' agreed Mr Bumble, 'but he'll grow, Mrs Sowerberry.'
'Yes,' she said crossly, 'when he eats our food. Go on, get downstairs.' She pushed Oliver downstairs into a damp, dark kitchen, and called to the girl working down there. 'Here, Charlotte, give this boy some meat that the dog left - if he thinks it's good enough for him.'
Oliver tore the meat to pieces with his teeth as if he were a wild animal. Mrs Sowerberry watched him in silent horror, already thinking about her future food bills, then took him upstairs to the shop.
'You'll sleep here, among the coffins,' she said.
Oliver stared around the dark, airless shop at the coffins, some finished, some only half-made. He trembled at the thought of ghosts. His bed was a small hole in the floor, and looked very like a grave.
But it was not only the room that depressed Oliver. He felt very lonely, with no friends and no one to care for him. As he lay on the bed, he found himself wishing that it really was his grave.
The next morning he was woken up by someone kicking at the shop door.
'Open the door, will you?' shouted a voice through the keyhole. 'Yes, sir.'
'I suppose you're the new boy,' said the voice through the keyhole. 'How old are you?'
'Ten, sir.'
'Then I'll hit you when I get in,' said the voice.
Oliver was experienced enough to know that the promise was probably true. He opened the door with a shaking hand, then looked up and down the street. All he could see was a large boy wearing the uniform of one of the charity schools, where the children of the very poor used to go.
'Did you want a coffin?' asked Oliver, innocently.
The charity-boy looked at him fiercely. 'You'll be needing a coffin soon, Workhouse, if you make jokes like that! I'm Mister Noah Claypole, and you're working under me. Now, hurry up and open the curtains!' As he said this, he kicked Oliver and entered the shop. He was a big, clumsy boy of about fourteen, with a large head and very small eyes. Added to these attractions were a red nose and dirty yellow trousers.
The boys went down to breakfast, which the girl Charlotte had made for them. She gave an extra piece of meat to Noah, then told Oliver to hurry up as it was his job to look after the shop.
'Did you hear that, Workhouse?' shouted Noah.
'He heard, Noah,' said Charlotte. 'Leave him alone.'
'Why?' asked Noah. 'All his relations have already left him alone. His mother and father aren't going to interfere with him!' Charlotte and Noah both started laughing loudly, Oliver sat alone in the corner, eating old bits of bread.
Noah was a charity-boy, but not a workhouse orphan; he at least knew who his parents were. But for a long time all the local shop-boys had insulted him because he wore the uniform of a charity-boy. Now fortune had brought him a creature in an even lower position in society than himself. Noah intended to repay to Oliver every insult he had ever received, and to make the new boy's life a misery.
After a few weeks, Mr Sowerberry decided that he liked Oliver's appearance enough to train him in the undertaking business. Oliver's permanent expression of sadness was very suitable, the undertaker thought, for collecting dead bodies from houses and accompanying the coffins to funerals.
One day Mr Bumble came to tell them about a woman who had died in an extremely poor part of the town, and Sowerberry and Oliver went to collect the body. They went down dusty narrow streets where the houses on either side were tall and large, but very old. Some of the houses were almost falling down, and had to be supported by huge blocks of wood. The area was so poor that even the dead rats in the street looked as though they had died of hunger.
They found the right house, and climbed the dark stairs to a miserable little room. Some children watched them from the shadows as they entered. Something lay beneath a blanket on the floor in one corner. A man and an old woman stood near the body. Oliver was afraid to look at them. With their thin faces and sharp teeth, they looked like the rats he had seen outside.
As Sowerberry began to measure the body for a coffin, the man knelt on the floor and cried out, She starved to death, I tell you! That's why she died!' He fell to the floor, and all the children behind him started to cry. Sowerberry and Oliver, their work done, left as fast as they could.
They returned the next day with the coffin and four men from the workhouse who were to carry it. The man and the old woman followed the coffin to the church, and waited silently by the grave for the priest to arrive. When at last he came, he hurried through the burial prayers, and as quickly as possible (it was only a job, after all) the coffin was put into the ground. At this point the husband, who had not moved once during his wife's burial - not even during the long wait for the priest - suddenly fainted to the ground and had to have cold water thrown over him.
'So how did you like it, Oliver?' asked Sowerberry later, as they walked home.
'Not very much, sir,' Oliver answered truthfully.
'You'll get used to it, my boy.'
Oliver wondered how long that would take, and remained silent all the way back to the shop, thinking about everything that he had seen and heard.
مشارکت کنندگان در این صفحه
تا کنون فردی در بازسازی این صفحه مشارکت نداشته است.
🖊 شما نیز می‌توانید برای مشارکت در ترجمه‌ی این صفحه یا اصلاح متن انگلیسی، به این لینک مراجعه بفرمایید.