سرفصل های مهم
برونو همه جااست
توضیح مختصر
زمان مطالعه

6 دقیقه

سطح

خیلی ساده
دانلود اپلیکیشن «زیبوک»
این درس را می‌توانید به بهترین شکل و با امکانات عالی در اپلیکیشن «زیبوک» بخوانید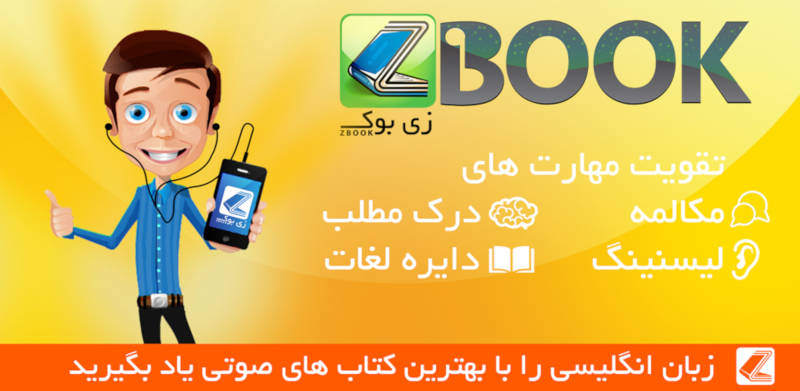 متن انگلیسی درس
Chapter 8 Bruno Is Everywhere!
A few months later, in December, Guy sat in his office in New York. He was not getting any offers of jobs and he felt that his guilt about Miriam's murder kept people away from him. A man needed to be pure inside to draw plans for a good building, and Guy felt dirty.
He was making drawings of the house for him and Anne to live in after their wedding when the telephone rang.
'Hello, Guy, it's Bruno.'
Guy said nothing and put the phone down, but it rang again.
'I want to see you, Guy,' Bruno said.
'No,' Guy said and put the phone down.
That night he and Anne came out of his flat and Bruno was standing there in the dark. Guy held Anne's hand and tried to keep calm.
'Hello, Guy,' Bruno said softly. He looked at Anne with great interest, as if he was surprised to see Guy with a woman.
'We must go, we must go,' Guy said and walked away quickly, with Anne's hand still in his.
'Oh Guy, I just want to . . .' Bruno said.
'Who was that?' Anne asked.
'A man I know. He wants a job,' Guy said. 'It's nothing.'
'What does Bruno want?' Guy thought. 'What does he want?'
The question did not go away, and Guy could not stop thinking.
♦
One morning in January Bruno appeared next to Guy in the street and said, 'Have a drink with me, Guy.'
'No.'
'Yes,' Bruno said. 'What're you frightened of?'
'Nothing,' Guy said. 'Do I seem frightened?' ('Get the police!'
Guy thought. 'The police, now!' But he couldn't.) 'Then have a drink with me,' Bruno said.
Guy agreed to go to a bar.
'Why didn't you tell me about Anne?' Bruno asked. 'That woman I see you with. I know all about her.'
'This is our last meeting,' Guy said. 'I'm going to tell the police about you.'
'Why didn't you do that last year?' Bruno smiled. 'I'll tell them you paid me to kill Miriam, tell them you went to Mexico so I could do it alone. They'll believe me, Guy.'
Guy knew this was true. He said, 'I have to go.'
'Wait,' Bruno said. 'You're going to kill my father.'
Guy looked into Bruno's eyes. They were the eyes of a mad child. Guy felt helpless, he could do nothing.
'I'll go to the police if you don't kill him!' Bruno said, then he left the bar suddenly.
♦
Over the next two weeks Guy saw Bruno standing outside his office every evening when he left. Then the first letter came.
It was a map of Bruno's house with a written plan for the murder. Guy threw it away, but the letters came every two or three days. The twenty-first letter said: 'Do you want me to tell Anne about your part in Miriam's murder? You must kill my father soon, before the middle of March.' Then Bruno sent a big gun. Everything seemed like part of a bad play or film.
Guy looked at his own gun. He had bought it when he was fifteen, because it was small and beautiful and perfect. He held the gun gently, and he smiled and thought about when he was a boy.
Guy spent the next day with Anne in the country, and they went to look at their house.
'It'll be finished by March,' Guy said.
'That's good,' Anne said. 'There'll be two months before we get married to buy things for it.'
'Do you know what . . .?' Guy began to say, then he stopped and looked at Anne from the sides of his eyes. He wanted to tell her about Bruno's letters and the gun, but he couldn't. He didn't want any secrets from Anne, but here was the biggest secret of all. Suddenly Guy realized that his life was separating into two parts, a life with Anne — and a life with Bruno.
They went back to Anne's house and before dinner Guy took a walk in the garden. He saw the black shape of a man — it was Bruno! Guy hit him hard and they both fell to the ground, but Bruno was very strong, and his hands went towards Guy's throat. Guy wanted to kill him. He pushed Bruno into the grass, fighting hard.
Suddenly Bruno said, 'Guy, you knew it was me!'
'I'll kill you the next time I find you here!' Guy shouted.
'Oh, Guy! Kill me if you want to!' Bruno said laughing, 'but are you ready to kill my father?'
'I'm ready to call the police,' Guy said.
'And I'm ready to tell Anne about you and Miriam, and then to tell the police!' There was a red light in Bruno's eyes; he looked like a hungry animal. 'I'll write to Anne tonight, Guy, unless you tell me you're going to murder my father!' He turned and ran away.
Now Guy was frightened. He waited for Bruno's letter to Anne to arrive. He knew he couldn't stop it. What could he say to her about the murder? He did want Miriam dead, he didn't stop Bruno killing her. He was guilty, too, and his guilt was growing stronger.
A few days later Anne phoned Guy. Her voice was shaking and Guy knew what had happened.
'I've had a letter, Guy,' she said.
'Oh?' He tried to be calm. 'A letter?'
'There's no name on the letter, Guy,' she said. 'It says you knew about Miriam's murder.'
'I don't understand, Anne,' he said. 'I don't know . . .'
'Guy, I won't tell anyone,' Anne said. 'But what's happening?'
'Nothing's happening, Anne,' Guy said, and thought his voice sounded strange. 'Can I see you tonight? We'll talk about it.'
'No. I can't,' Anne said.
Guy felt he was losing her, and that Bruno was everywhere.
Then Guy realized something more: he had started lying to Anne.
مشارکت کنندگان در این صفحه
تا کنون فردی در بازسازی این صفحه مشارکت نداشته است.
🖊 شما نیز می‌توانید برای مشارکت در ترجمه‌ی این صفحه یا اصلاح متن انگلیسی، به این لینک مراجعه بفرمایید.