سرفصل های مهم
سیب های طلائی
توضیح مختصر
زمان مطالعه

15 دقیقه

سطح

متوسط
دانلود اپلیکیشن «زیبوک»
این درس را می‌توانید به بهترین شکل و با امکانات عالی در اپلیکیشن «زیبوک» بخوانید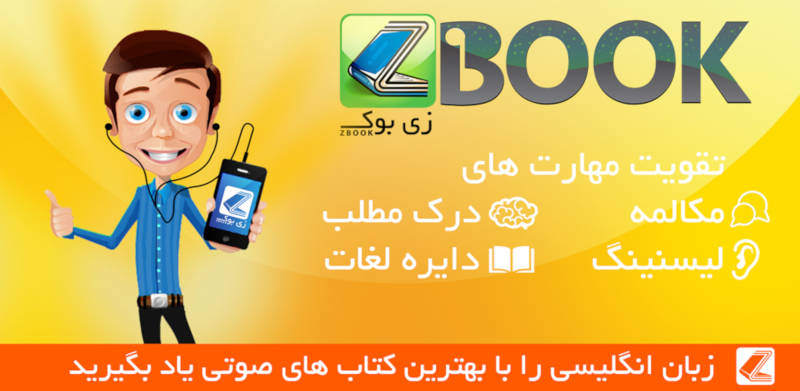 متن انگلیسی درس
The Golden Apples
Very early one summer morning the gods Odin, Honir, and Loki left their world, Asgard, the world of the gods, and crossed the flaming bridge over the ocean into Midgard, the world of men.
They were exploring, hoping to find some land that they had never seen before. In the blue light of early morning they walked over the rough, rocky ground of Midgard. There was nothing here, no trees to protect them from the cold, stinging winds.
All day they walked until they came to an ice-cold river, which ran down from a mountain into a small valley. They followed the river into the valley and made preparations to camp that night. They were beginning to worry, as they had brought no food with them and had seen no animals to hunt. So while Odin and Honir gathered wood and built a fire, Loki went hunting and managed to kill two wild pigs for their dinner. They cut the pigs into large pieces, threw the pieces onto the fire, and waited.
Although the sun still hadn't set, the heat had gone out of the summer's day. The gods sat close to the fire, warming themselves and waiting for food to fill their empty stomachs. The smell of the meat made them crazy with hunger.
After some time Honir took a piece of meat from the fire with his spear, but just as he was preparing to put it into his mouth he saw that it wasn't cooked. The inside was still the color of blood.
He threw it onto the ground and the other two inspected it. This was very strange, but they realized that they were in a different world and that maybe things took longer. So they put the piece of meat back on the fire and waited. They waited and waited, but after several hours the meat still hadn't cooked.
"There must be a power working against us," said Odin.
At that exact moment they heard a loud scream coming from above them. Shocked, they looked up and saw an enormous eagle sitting in a tree. When they had gotten their voices back, they asked him what he wanted.
"Nothing more than food in my stomach," the eagle replied.
"If you share your meat with me, I will allow it to cook."
The gods agreed. They knew they had no choice. The eagle then spread its enormous wings, flew down, and settled by the fire. They waited for a short time without speaking, the gods watching the eagle carefully. When the meat was at last cooked, the eagle reached into the fire, took each piece of meat in its claws, and ate until he had finished it all. The gods were very angry, but they were also helpless. This wasn't their land and they could do nothing. Their powers were of no use here.
But Loki couldn't control his anger. He jumped to his feet, raised his spear, and drove it deep into the eagle's body. The eagle was thrown backward and gave a long, loud cry of pain. He then suddenly and violently flew into the air with one end of Loki's spear in his side. Loki discovered that he was unable to let go of the other end.
The eagle flew at great speed close to the ground, dragging the terrified Loki across the sharp rocks of Midgard. Loki screamed with pain and begged the eagle to let him go, but the eagle ignored him and only flew faster, as the cold, sharp ice cut Loki's knees and ankles. Again Loki begged. He thought his arms were going to be pulled out of his body. He was crying like a baby now. He couldn't breathe, he was in so much pain.
"Let me go!" he cried. "Please let me go!"
"I'll free you only if you promise me," shouted the eagle.
"Promise you what?"
"You must do something for me."
"What? Do what? I'll do anything. I can't stand this! You're killing me!" was Loki's desperate reply.
"I will free you if, in seven days, you bring the goddess Idun and her apples out of Asgard. Bring her to me. Do you hear me?"
Loki said nothing. He realized now that the eagle was really a giant. The giants were the ancient enemies of the gods. The eagle suddenly flew down, banging Loki's body against the ground again and again.
"All right! All right!" shouted Loki. "I will do this! Just let me go!"
The eagle immediately freed Loki and he dropped to the ground like a rock. He lay there for some time, exhausted and unable to think because of the pain. He then got to his feet and struggled back to where Odin and Honir were camped. He described his horrible experience but he didn't tell them about the promise he had made to the eagle.
Seven days later, without telling anyone where he was going, Loki went to get Idun, as he had promised. Idun was the wife of the god Bragi. She was the gentlest of the goddesses, the goddess of poetry. She never worried about the wars and silly arguments of others. She was like an innocent child who had never experienced evil. She sang as she did her daily jobs and always gave comfort to others when they were worried or frightened.
And, of course, there were her apples, the golden apples which contained the gift of never-ending youth. She carried them with her always, in her basket.
On this day Loki found Idun walking in the fields near her home, singing and gathering flowers. He ran up to her shouting, "Idun! I've come as quickly as I could. I had to tell you!"
"Dear Loki, tell me what?"
"About the tree, the tree I saw in Midgard. It . . . it's in a forest . . . and it shines . . . like the sun . . . and on its branches are the most beautiful golden apples, just like yours! And they also contain the gift of never-ending youth! I think we must take these for our gods, don't you?"
If someone else had heard Loki's story, they would have had doubts. It was never wise to trust him. He was exciting, handsome, and smart but also unfaithful, selfish, and always ready to cheat you. It was easy for him to play tricks because he had the power to change his shape, even his sex. But Idun trusted everyone, so she believed Loki's story.
"Of course, if you think so," she replied.
"And don't forget to bring your apples so we can compare them. I could be wrong. I only saw the tree for a moment and then ran to tell you!"
So Idun, with her basket of apples, hurried with Loki to the place where he had told her the tree would be. The eagle was waiting for them. As they approached, it rose from behind a rock, spread its enormous wings, took hold of Idun in its powerful claws, and flew with her and her apples over the wide sea toward Jotunheim, the land of the giants. This proved to Loki that the eagle was really a giant. It was the giant Thiazi.
Thiazi took Idun to Jotunheim, high in the mountains. His house, Thrymheim, seemed to grow out of the cold, dark rock.
Here he kept Idun prisoner so that, without the apples, the gods would grow old—but he would stay young forever.
Back in Asgard, when they realized that Idun was missing, the gods became extremely worried. They knew that without her golden apples they would grow old, and that quickly began to happen. They grew smaller inside their clothes and deep lines appeared on their faces. Their skin became so thin that it seemed that their bones would break through. Hands shook, knees made cracking noises, hair fell out in handfuls. The gods felt the lightness in their walk and the strength in their bodies leaving them as the hours passed.
Then the minds of the gods began to suffer. One began to complain about the faults of the others. Another began to talk nonsense. But mostly they just became quiet. When they did speak, they repeated themselves or began sentences which they didn't finish. They all shared the same deep fear, the fear that they were growing old and would soon die. But although they knew they were in terrible trouble, they couldn't think clearly.
Odin knew he had to force himself to be strong. He was the most powerful, the strongest, the oldest of all the gods. He had created heaven, the earth, the sky, and everything in them. He was the one-eyed god of war, terrible and terrifying. But others expected answers from him. He was their leader. He called a meeting of the gods in his great hall to decide what to do.
Everyone slowly struggled to the meeting, some using sticks to help them walk. It was a sad sight.
When they had all gathered, only Loki and Idun were missing.
Odin told the crowd that they must find Idun and asked who had last seen her. A servant told them he had seen Loki leading Idun out of Asgard. A deep silence fell over the meeting. Everyone knew that Loki must be the cause of what had happened to them.
They agreed that they would have to find him.
Despite the fact that they were exhausted and had terrible aches and pains, they searched everywhere. When at last they found Loki sleeping peacefully in Idun's field, he was taken to Odin's great hall and accused of leading Idun out of Asgard.
"Unless you return Idun with her apples to us before the second sunset, you will be killed," Odin threatened.
Loki tried to get himself out of trouble. He told them that the eagle was really the giant, Thiazi. Then he described what Thiazi had done to him.
"I was lucky to escape from him alive! I had no choice. I had to promise to take Idun to him!" he cried.
"But you did not have to keep this promise!" Odin's voice was like thunder. "If you love eagles so much, we will burn an eagle onto your back!"
Loki dropped to the ground in fear. "No! No!" he shouted.
"I'll go and get her. But I'll need Freyja's falcon skin so I can fly over the wide sea to Jotunheim."
Odin agreed, so Loki followed the goddess Freyja to get her magic falcon skin, which gave anyone who wore it the power of flight. They walked slowly. Loki had to help Freyja several times.
Freyja had once been the most beautiful goddess, the goddess of love, desired by everyone. But now the skin on her face hung like an old leather bag. Her body, which used to be so lovely, was now thin and sad. Her golden hair was falling out.
"You're not so beautiful now that you're losing your hair," said Loki with a smile.
Freyja said nothing. Tears of gold ran down her cheeks. She handed her falcon skin to Loki.
Loki put on the skin and became a falcon, with the strength to fly long distances. He flew over the wide sea to Jotunheim and found Thiazi's house in the mountains. He discovered Idun alone in a room filled with smoke from a small fire. She was sitting by the fire, trying to warm herself. There were tears in her eyes.
Luckily, Thiazi had gone out hunting.
Loki climbed into the room and before Idun could even speak, he whispered the magic words and turned her into a tiny stone. He picked her up in his claws and flew away as fast as he could. When Thiazi returned and discovered that Idun was gone, he put on his eagle skin and flew across the sky, over the dark mountains, chasing after Loki.
Odin sat in his great hall looking over the nine worlds.
Nothing could escape his sight. His one eye could see things that no other gods could see. He saw Loki flying back to Asgard with Idun. He also saw Thiazi chasing Loki. So he ordered the gods to prepare an enormous fire by the walls of Asgard, but not to light it until Loki was home again. As soon as Loki flew over the walls and into Asgard, they lit the fire. The flames rose up. The eagle, who was close behind Loki, couldn't stop in time and flew straight into the fire. His wings began to burn and he fell to the ground in terrible pain. The gods rushed forward and killed him.
Loki then threw off Freyja's falcon skin and became himself again. He looked around at the old, gray, anxious faces and laughed at them. Then he brought out the small stone and spoke the magic words. Idun appeared, young, gentle, and smiling. The gods cried with happiness. Idun was shocked by the way they looked and immediately took out her basket and offered them her apples. As each apple was taken from the basket, another appeared in its place. The gods and goddesses looked at each other with wonder in their eyes as the apples brought back their youth and beauty.
While all this was happening, Loki silently left the group. They would come after him later. They would punish him. He knew that. And he would hurt them again. But that was how it was.
مشارکت کنندگان در این صفحه
تا کنون فردی در بازسازی این صفحه مشارکت نداشته است.
🖊 شما نیز می‌توانید برای مشارکت در ترجمه‌ی این صفحه یا اصلاح متن انگلیسی، به این لینک مراجعه بفرمایید.