سرفصل های مهم
فصل 09
توضیح مختصر
زمان مطالعه

11 دقیقه

سطح

ساده
دانلود اپلیکیشن «زیبوک»
این فصل را می‌توانید به بهترین شکل و با امکانات عالی در اپلیکیشن «زیبوک» بخوانید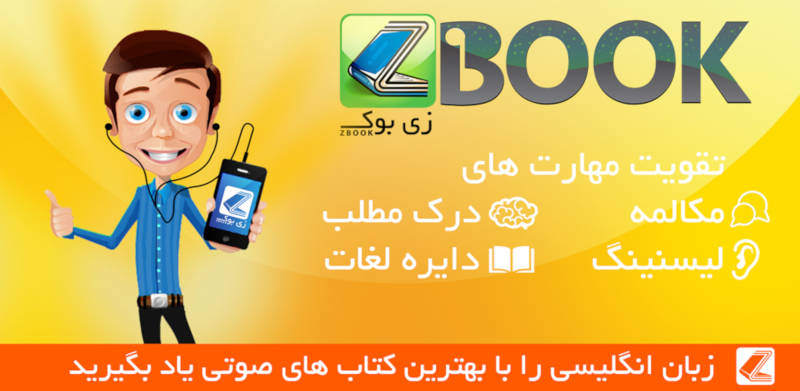 متن انگلیسی فصل
CHAPTER 9
Isabella's story
For two months we heard nothing of Isabella or Heathdiff. During that time Catherine was dangerously ill with brain fever, and Dr Kenneth
warned us that even if she recovered, her brain would never return to normal. However she did seem to get better, and no one could have been happier than my master, when he saw her sitting up in bed for the first time, and beginning to take an interest in the people and things around her. He loved her so much, and took such good care of her, that I really thought she would recover. There was another reason for her to live. She was expecting a baby, and we all hoped she would have a son, who would inherit the Linton fortune.
Then Mr Edgar received a letter from Isabella, telling him that she and Heathcliff were married. With it was a long letter for me, which said:
Dear Ellen,
I arrived here last night and heard that Catherine is ill.
My brother refuses to write to me, so you are the only one I can write to. Tell Edgar I still love him and Catherine, and want to return to Thrushcross Grange, but I can't!
The rest of this letter is for you alone, Ellen. Two questions - how did you manage to get on with the people in this house? They don't seem human! And (this interests me very much) what is Mr Heathcliff? A man? A madman? A devil? When you come to visit me, you must explain to me what sort of creature I've married. And you must come very soon, with a message from Edgar.
Heathcliff brought me here last night. This house is going to be my home, he says. He disappeared as soon as we arrived, so I entered the kitchen alone. What a miserable, depressing place it is now, Ellen! By the fire stood a dirty child. I realized he must be Catherine's nephew, Hareton, and tried to shake his hand. But he greeted me by swearing at me, so I went into the hall to find somebody else. When I knocked at another door, it was opened by a tall, thin man, with long, dirty hair hanging down to his shoulders. I knew this must be Hindley Earnshaw, Catherine's brother and Hareton's father. His eyes, and Hareton's, reminded me of Catherine.
'What do you want?' he asked roughly.
'My name was Isabella Linton,' I replied. 'Now I'm married to Mr Heathdiff.'
'Ah, so that devil has returned! Good!' he growled.
You can imagine, Ellen, how unhappy I felt in that unpleasant house. I knew that only four miles away was my real home, Thrushcross Grange, containing the only people I loved in the world. But those four miles were like an ocean, which I could not cross! Don't tell Edgar or Catherine this, but I had hoped to find a friend at Wuthering Heights, someone to support me against Heathdiff. Now I realized that no one here would help me.
After a long silence I said, 'Please ask a maid to show me my bedroom. I'm tired after my journey.'
'We have no maids here,' he answered. 'Joseph will show you Heathdiff's room, if you like. And - and - you'd better lock the bedroom door tonight!' 'Why, Mr Earnshaw?' I asked. I did not want to lock myself in with Heathdiff.
He brought out a gun, which had a knife attached to it. 'Look at this,' he said. 'Every night I try to open his bedroom door. Up to now he's locked it. But one night he'll forget, and then I'll kill him!' 'Why do you hate him so much?' I asked.
'Because he's taken everything from me!' he shouted angrily. 'There's nothing left for Hareton to inherit! But I'm going to get it all back! and his money too, and then his blood. Then the devil can have his soul!' He seemed mad to me, Ellen. I left him, and went to find the old servant, Joseph. It seemed that Heathdiffs room was locked, and there were no guest bedrooms, so in the end I slept on a chair in the child's room. What a welcome to my new home!
I know Heathdiff blames Edgar for Catherine's illness.
He has warned me he'll make me suffer for it. Oh, I do hate him — I'm so miserable — I've been such a fool! Don't tell anyone at Thrushcross Grange about this, Ellen. Come quickly - don't disappoint me!
Isabella
As soon as I had read this, I asked Mr Edgar if I could take a message from him to his sister.
'You may visit her this afternoon, Ellen, if you like. Tell her I'm not angry, just sorry to have lost her. I can't imagine she will ever be happy. I shall never visit her or write to her.' When I arrived at Wuthering Heights that afternoon, I was shocked to see how much worse the house looked than when I used to live there. I realized that Hindley did not care what conditions he lived in, and Joseph clearly spent more time praying than cleaning. Heathdiff and Isabella were both in the main room. Heathdiff looked more like a gentleman than I had ever seen him, but his wife had not bothered to brush her hair or change her dress. I had to explain to poor Isabella that Mr Edgar had refused to write to her. She cried a little when she heard that. Then Heathdiff asked me question after question about Catherine's illness.
'If you really love her,' I told him, 'you'll keep away from her now. She mustn't be over-excited. Her health will always be weak. And her loving husband is a very good nurse to her!' 'Her loving husband!' repeated Heathcliff scornfully. 'Don't compare my feeling for her with his! No, Ellen, before you leave this house, I'll make you promise to arrange a meeting for me with Catherine. I must see her!' 'I'll never agree to that,' I said. 'She's just beginning to recover. She's almost forgotten you, and now you want to upset her again!'
'Ellen, you know as well as I do that she can never forget me! If she thinks once of Edgar Linton, she thinks a thousand times of me! He can't love her as I can! And Catherine has a heart as deep as mine!' 'Catherine and Edgar are very fond of each other!' said Isabella suddenly. 'Don't speak of my brother like that!'
'Your dear brother doesn't care enough about you to write to you,' replied Heathcliff, smiling sourly.
'That's because he doesn't know how much I've suffered,' she answered quietly, turning away to hide the tears on her face.
'Sir,' I said, 'it seems to me that Miss Isabella, Mrs Heathcliff, I should say, is unhappy. You must treat her kindly. Try to look after her. Let her have a maid, for example.' 'I'm not going to be soft with her,' he replied with a laugh. 'She was stupid enough to run away with me. I never pretended to love her. Now I think she's beginning to realize that I scorn her. She's an even weaker fool than her brother, but she's going to be useful to me. That's why I'm keeping her with me.' 'Ellen, he says he married me to have his revenge on Edgar! But I won't let him carry out his plan, whatever it is. I'll die, or I'll see him dead first!' 'You're getting violent, Isabella!' said Heathcliff. 'Go upstairs now. I want to speak to Ellen Dean in private. Go on!' And he pushed her roughly out of the door.
'Don't you feel pity for her?' I asked, when we were alone. 'Have you ever felt pity for anybody in your life?'
'Why should I? She's just like an insect under my foot. The more she cries, the more I enjoy hurting her. Now, Ellen, listen. I'll wait every day and every evening in the Grange garden, until I find a chance to see Catherine. If I meet Edgar Linton or his servants, I'll shoot them. But don't you think it'd be better to avoid a fight? You could tell me when she'll be alone. Then there'll be no violence.' I argued and complained, and refused fifty times, but in the end he forced me to agree. I promised to let him know when Edgar Linton was away from home. I suppose it was wrong of me, but I hoped it would be Heathdiffs last meeting with Catherine.
مشارکت کنندگان در این صفحه
تا کنون فردی در بازسازی این صفحه مشارکت نداشته است.
🖊 شما نیز می‌توانید برای مشارکت در ترجمه‌ی این صفحه یا اصلاح متن انگلیسی، به این لینک مراجعه بفرمایید.