سرفصل های مهم
بخش 02
توضیح مختصر
زمان مطالعه

78 دقیقه

سطح

خیلی سخت
دانلود اپلیکیشن «زیبوک»
این فصل را می‌توانید به بهترین شکل و با امکانات عالی در اپلیکیشن «زیبوک» بخوانید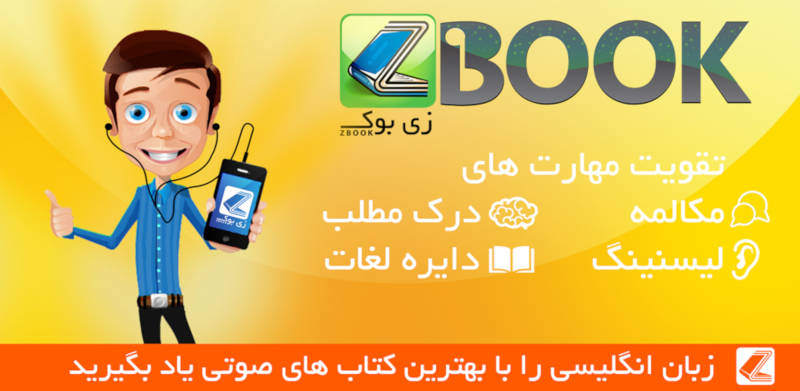 متن انگلیسی فصل
It appears that our happiness bangs against some mysterious glass ceiling that does not allow it to grow despite all our unprecedented accomplishments. Even if we provide free food for everybody, cure all diseases and ensure world peace, it won't necessarily shatter that glass ceiling. Achieving real happiness is not going to be much easier than overcoming old age and death.
The glass ceiling of happiness is held in place by two stout pillars, one psychological, the other biological. On the psychological level, happiness depends on expectations rather than objective conditions. We don't become satisfied by leading a peaceful and prosperous existence. Rather, we become satisfied when reality matches our expectations. The bad news is that as conditions improve, expectations balloon. Dramatic improvements in conditions, as humankind has experienced in recent decades, translate into greater expectations rather than greater contentment. If we don't do something about this, our future achievements too might leave us as dissatisfied as ever.
On the biological level, both our expectations and our happiness are determined by our biochemistry, rather than by our economic, social or political situation. According to Epicurus, we are happy when we feel pleasant sensations and are free from unpleasant ones. Jeremy Bentham similarly maintained that nature gave dominion over man to two masters – pleasure and pain – and they alone determine everything we do, say and think. Bentham's successor, John Stuart Mill, explained that happiness is nothing but pleasure and freedom from pain, and that beyond pleasure and pain there is no good and no evil. Anyone who tries to deduce good and evil from something else (such as the word of God, or the national interest) is fooling you, and perhaps fooling himself too.35 In the days of Epicurus such talk was blasphemous. In the days of Bentham and Mill it was radical subversion. But in the early twenty-first century this is scientific orthodoxy. According to the life sciences, happiness and suffering are nothing but different balances of bodily sensations. We never react to events in the outside world, but only to sensations in our own bodies. Nobody suffers because she lost her job, because she got divorced or because the government went to war. The only thing that makes people miserable is unpleasant sensations in their own bodies. Losing one's job can certainly trigger depression, but depression itself is a kind of unpleasant bodily sensation. A thousand things may make us angry, but anger is never an abstraction. It is always felt as a sensation of heat and tension in the body, which is what makes anger so infuriating. Not for nothing do we say that we 'burn' with anger.
Conversely, science says that nobody is ever made happy by getting a promotion, winning the lottery or even finding true love. People are made happy by one thing and one thing only – pleasant sensations in their bodies. Imagine that you are Mario Götze, the attacking midfielder of the German football team in the 2014 World Cup Final against Argentina; 113 minutes have already elapsed, without a goal being scored. Only seven minutes remain before the dreaded penalty shoot-out. Some 75,000 excited fans fill the Maracanã stadium in Rio, with countless millions anxiously watching all over the world. You are a few metres from the Argentinian goal when André Schürrle sends a magnificent pass in your direction. You stop the ball with your chest, it drops down towards your leg, you give it a kick in mid-air, and you see it fly past the Argentinian goalkeeper and bury itself deep inside the net. Goooooooal! The stadium erupts like a volcano. Tens of thousands of people roar like mad, your teammates are racing to hug and kiss you, millions of people back home in Berlin and Munich collapse in tears before the television screen. You are ecstatic, but not because of the ball in the Argentinian net or the celebrations going on in crammed Bavarian Biergartens. You are actually reacting to the storm of sensations within you. Chills run up and down your spine, waves of electricity wash over your body, and it feels as if you are dissolving into millions of exploding energy balls.
You don't have to score the winning goal in the World Cup Final to feel such sensations. If you receive an unexpected promotion at work, and start jumping for joy, you are reacting to the same kind of sensations. The deeper parts of your mind know nothing about football or about jobs. They know only sensations. If you get a promotion, but for some reason don't feel any pleasant sensations – you will not feel satisfied. The opposite is also true. If you have just been fired (or lost a decisive football match), but you are experiencing very pleasant sensations (perhaps because you popped some pill), you might still feel on top of the world.
The bad news is that pleasant sensations quickly subside and sooner or later turn into unpleasant ones. Even scoring the winning goal in the World Cup Final doesn't guarantee lifelong bliss. In fact, it might all be downhill from there. Similarly, if last year I received an unexpected promotion at work, I might still be occupying that new position, but the very pleasant sensations I experienced on hearing the news disappeared within hours. If I want to feel those wonderful sensations again, I must get another promotion. And another. And if I don't get a promotion, I might end up far more bitter and angry than if I had remained a humble pawn.
This is all the fault of evolution. For countless generations our biochemical system adapted to increasing our chances of survival and reproduction, not our happiness. The biochemical system rewards actions conducive to survival and reproduction with pleasant sensations. But these are only an ephemeral sales gimmick. We struggle to get food and mates in order to avoid unpleasant sensations of hunger and to enjoy pleasing tastes and blissful orgasms. But nice tastes and blissful orgasms don't last very long, and if we want to feel them again we have to go out looking for more food and mates.
What might have happened if a rare mutation had created a squirrel who, after eating a single nut, enjoys an everlasting sensation of bliss? Technically, this could actually be done by rewiring the squirrel's brain. Who knows, perhaps it really happened to some lucky squirrel millions of years ago. But if so, that squirrel enjoyed an extremely happy and extremely short life, and that was the end of the rare mutation. For the blissful squirrel would not have bothered to look for more nuts, let alone mates. The rival squirrels, who felt hungry again five minutes after eating a nut, had much better chances of surviving and passing their genes to the next generation. For exactly the same reason, the nuts we humans seek to gather – lucrative jobs, big houses, good-looking partners – seldom satisfy us for long.
Some may say that this is not so bad, because it isn't the goal that makes us happy – it's the journey. Climbing Mount Everest is more satisfying than standing at the top; flirting and foreplay are more exciting than having an orgasm; and conducting groundbreaking lab experiments is more interesting than receiving praise and prizes. Yet this hardly changes the picture. It just indicates that evolution controls us with a broad range of pleasures. Sometimes it seduces us with sensations of bliss and tranquillity, while on other occasions it goads us forward with thrilling sensations of elation and excitement.
When an animal is looking for something that increases its chances of survival and reproduction (e.g. food, partners or social status), the brain produces sensations of alertness and excitement, which drive the animal to make even greater efforts because they are so very agreeable. In a famous experiment scientists connected electrodes to the brains of several rats, enabling the animals to create sensations of excitement simply by pressing a pedal. When the rats were given a choice between tasty food and pressing the pedal, they preferred the pedal (much like kids preferring to play video games rather than come down to dinner). The rats pressed the pedal again and again, until they collapsed from hunger and exhaustion. Humans too may prefer the excitement of the race to resting on the laurels of success. Yet what makes the race so attractive is the exhilarating sensations that go along with it. Nobody would have wanted to climb mountains, play video games or go on blind dates if such activities were accompanied solely by unpleasant sensations of stress, despair or boredom.37 Alas, the exciting sensations of the race are as transient as the blissful sensations of victory. The Don Juan enjoying the thrill of a one-night stand, the businessman enjoying biting his fingernails watching the Dow Jones rise and fall, and the gamer enjoying killing monsters on the computer screen will find no satisfaction remembering yesterday's adventures. Like the rats pressing the pedal again and again, the Don Juans, business tycoons and gamers need a new kick every day. Worse still, here too expectations adapt to conditions, and yesterday's challenges all too quickly become today's tedium. Perhaps the key to happiness is neither the race nor the gold medal, but rather combining the right doses of excitement and tranquillity; but most of us tend to jump all the way from stress to boredom and back, remaining as discontented with one as with the other.
If science is right and our happiness is determined by our biochemical system, then the only way to ensure lasting contentment is by rigging this system. Forget economic growth, social reforms and political revolutions: in order to raise global happiness levels, we need to manipulate human biochemistry. And this is exactly what we have begun doing over the last few decades. Fifty years ago psychiatric drugs carried a severe stigma. Today, that stigma has been broken. For better or worse, a growing percentage of the population is taking psychiatric medicines on a regular basis, not only to cure debilitating mental illnesses, but also to face more mundane depressions and the occasional blues.
For example, increasing numbers of schoolchildren take stimulants such as Ritalin. In 2011, 3.5 million American children were taking medications for ADHD (attention deficit hyperactivity disorder). In the UK the number rose from 92,000 in 1997 to 786,000 in 2012.38 The original aim had been to treat attention disorders, but today completely healthy kids take such medications to improve their performance and live up to the growing expectations of teachers and parents.39 Many object to this development and argue that the problem lies with the education system rather than with the children. If pupils suffer from attention disorders, stress and low grades, perhaps we ought to blame outdated teaching methods, overcrowded classrooms and an unnaturally fast tempo of life. Maybe we should modify the schools rather than the kids? It is interesting to see how the arguments have evolved. People have been quarrelling about education methods for thousands of years. Whether in ancient China or Victorian Britain, everybody had his or her pet method, and vehemently opposed all alternatives. Yet hitherto everybody still agreed on one thing: in order to improve education, we need to change the schools. Today, for the first time in history, at least some people think it would be more efficient to change the pupils' biochemistry.40 Armies are heading the same way: 12 per cent of American soldiers in Iraq and 17 per cent of American soldiers in Afghanistan took either sleeping pills or antidepressants to help them deal with the pressure and distress of war. Fear, depression and trauma are not caused by shells, booby traps or car bombs. They are caused by hormones, neurotransmitters and neural networks. Two soldiers may find themselves shoulder to shoulder in the same ambush; one will freeze in terror, lose his wits and suffer from nightmares for years after the event; the other will charge forward courageously and win a medal. The difference is in the soldiers' biochemistry, and if we find ways to control it we will at one stroke produce both happier soldiers and more efficient armies.41 The biochemical pursuit of happiness is also the number one cause of crime in the world. In 2009 half of the inmates in US federal prisons got there because of drugs; 38 per cent of Italian prisoners were convicted of drug-related offences; 55 per cent of inmates in the UK reported that they committed their crimes in connection with either consuming or trading drugs. A 2001 report found that 62 per cent of Australian convicts were under the influence of drugs when committing the crime for which they were incarcerated.42 People drink alcohol to forget, they smoke pot to feel peaceful, they take cocaine and methamphetamines to be sharp and confident, whereas Ecstasy provides ecstatic sensations and LSD sends you to meet Lucy in the Sky with Diamonds. What some people hope to get by studying, working or raising a family, others try to obtain far more easily through the right dosage of molecules. This is an existential threat to the social and economic order, which is why countries wage a stubborn, bloody and hopeless war on biochemical crime.
The state hopes to regulate the biochemical pursuit of happiness, separating 'bad' manipulations from 'good' ones. The principle is clear: biochemical manipulations that strengthen political stability, social order and economic growth are allowed and even encouraged (e.g. those that calm hyperactive kids in school, or drive anxious soldiers forward into battle). Manipulations that threaten stability and growth are banned. But each year new drugs are born in the research labs of universities, pharmaceutical companies and criminal organisations, and the needs of the state and the market also keep changing. As the biochemical pursuit of happiness accelerates, so it will reshape politics, society and economics, and it will become ever harder to bring it under control.
And drugs are just the beginning. In research labs experts are already working on more sophisticated ways of manipulating human biochemistry, such as sending direct electrical stimuli to appropriate spots in the brain, or genetically engineering the blueprints of our bodies. No matter the exact method, gaining happiness through biological manipulation won't be easy, for it requires altering the fundamental patterns of life. But then it wasn't easy to overcome famine, plague and war either.
It is far from certain that humankind should invest so much effort in the biochemical pursuit of happiness. Some would argue that happiness simply isn't important enough, and that it is misguided to regard individual satisfaction as the highest aim of human society. Others may agree that happiness is indeed the supreme good, yet would take issue with the biological definition of happiness as the experience of pleasant sensations.
Some 2,300 years ago Epicurus warned his disciples that immoderate pursuit of pleasure is likely to make them miserable rather than happy. A couple of centuries earlier Buddha had made an even more radical claim, teaching that the pursuit of pleasant sensations is in fact the very root of suffering. Such sensations are just ephemeral and meaningless vibrations. Even when we experience them, we don't react to them with contentment; rather, we just crave for more. Hence no matter how many blissful or exciting sensations I may experience, they will never satisfy me.
If I identify happiness with fleeting pleasant sensations, and crave to experience more and more of them, I have no choice but to pursue them constantly. When I finally get them, they quickly disappear, and because the mere memory of past pleasures will not satisfy me, I have to start all over again. Even if I continue this pursuit for decades, it will never bring me any lasting achievement; on the contrary, the more I crave these pleasant sensations, the more stressed and dissatisfied I will become. To attain real happiness, humans need to slow down the pursuit of pleasant sensations, not accelerate it.
This Buddhist view of happiness has a lot in common with the biochemical view. Both agree that pleasant sensations disappear as fast as they arise, and that as long as people crave pleasant sensations without actually experiencing them, they remain dissatisfied. However, this problem has two very different solutions. The biochemical solution is to develop products and treatments that will provide humans with an unending stream of pleasant sensations, so we will never be without them. The Buddha's suggestion was to reduce our craving for pleasant sensations, and not allow them to control our lives. According to Buddha, we can train our minds to observe carefully how all sensations constantly arise and pass. When the mind learns to see our sensations for what they are – ephemeral and meaningless vibrations – we lose interest in pursuing them. For what is the point of running after something that disappears as fast as it arises?
At present, humankind has far greater interest in the biochemical solution. No matter what monks in their Himalayan caves or philosophers in their ivory towers say, for the capitalist juggernaut, happiness is pleasure. Period. With each passing year our tolerance for unpleasant sensations decreases, and our craving for pleasant sensations increases. Both scientific research and economic activity are geared to that end, each year producing better painkillers, new ice-cream flavours, more comfortable mattresses, and more addictive games for our smartphones, so that we will not suffer a single boring moment while waiting for the bus.
All this is hardly enough, of course. Since Homo sapiens was not adapted by evolution to experience constant pleasure, if that is what humankind nevertheless wants, ice cream and smartphone games will not do. It will be necessary to change our biochemistry and re-engineer our bodies and minds. So we are working on that. You may debate whether it is good or bad, but it seems that the second great project of the twenty-first century – to ensure global happiness – will involve re-engineering Homo sapiens so that it can enjoy everlasting pleasure.
The Gods of Planet Earth
In seeking bliss and immortality humans are in fact trying to upgrade themselves into gods. Not just because these are divine qualities, but because in order to overcome old age and misery humans will first have to acquire godlike control of their own biological substratum. If we ever have the power to engineer death and pain out of our system, that same power will probably be sufficient to engineer our system in almost any manner we like, and manipulate our organs, emotions and intelligence in myriad ways. You could buy for yourself the strength of Hercules, the sensuality of Aphrodite, the wisdom of Athena or the madness of Dionysus if that is what you are into. Up till now increasing human power relied mainly on upgrading our external tools. In the future it may rely more on upgrading the human body and mind, or on merging directly with our tools.
The upgrading of humans into gods may follow any of three paths: biological engineering, cyborg engineering and the engineering of non-organic beings.
Biological engineering starts with the insight that we are far from realising the full potential of organic bodies. For 4 billion years natural selection has been tweaking and tinkering with these bodies, so that we have gone from amoeba to reptiles to mammals to Sapiens. Yet there is no reason to think that Sapiens is the last station. Relatively small changes in genes, hormones and neurons were enough to transform Homo erectus – who could produce nothing more impressive than flint knives – into Homo sapiens, who produces spaceships and computers. Who knows what might be the outcome of a few more changes to our DNA, hormonal system or brain structure. Bioengineering is not going to wait patiently for natural selection to work its magic. Instead, bioengineers will take the old Sapiens body, and intentionally rewrite its genetic code, rewire its brain circuits, alter its biochemical balance, and even grow entirely new limbs. They will thereby create new godlings, who might be as different from us Sapiens as we are different from Homo erectus.
Cyborg engineering will go a step further, merging the organic body with non-organic devices such as bionic hands, artificial eyes, or millions of nano-robots that will navigate our bloodstream, diagnose problems and repair damage. Such a cyborg could enjoy abilities far beyond those of any organic body. For example, all parts of an organic body must be in direct contact with one another in order to function. If an elephant's brain is in India, its eyes and ears in China and its feet in Australia, then this elephant is most probably dead, and even if it is in some mysterious sense alive, it cannot see, hear or walk. A cyborg, in contrast, could exist in numerous places at the same time. A cyborg doctor could perform emergency surgeries in Tokyo, in Chicago and in a space station on Mars, without ever leaving her Stockholm office. She will need only a fast Internet connection, and a few pairs of bionic eyes and hands. On second thoughts, why pairs? Why not quartets? Indeed, even those are actually superfluous. Why should a cyborg doctor hold a surgeon's scalpel by hand, when she could connect her mind directly to the instrument?
This may sound like science fiction, but it's already a reality. Monkeys have recently learned to control bionic hands and feet disconnected from their bodies, through electrodes implanted in their brains. Paralysed patients are able to move bionic limbs or operate computers by the power of thought alone. If you wish, you can already remote-control electric devices in your house using an electric 'mind-reading' helmet. The helmet requires no brain implants. It functions by reading the electric signals passing through your scalp. If you want to turn on the light in the kitchen, you just wear the helmet, imagine some preprogrammed mental sign (e.g. imagine your right hand moving), and the switch turns on. You can buy such helmets online for a mere $400.43 In early 2015 several hundred workers in the Epicenter high-tech hub in Stockholm had microchips implanted into their hands. The chips are about the size of a grain of rice and store personalised security information that enables workers to open doors and operate photocopiers with a wave of their hand. Soon they hope to make payments in the same way. One of the people behind the initiative, Hannes Sjoblad, explained that 'We already interact with technology all the time. Today it's a bit messy: we need pin codes and passwords. Wouldn't it be easy to just touch with your hand?'44 Yet even cyborg engineering is relatively conservative, inasmuch as it assumes that organic brains will go on being the command-and-control centres of life. A bolder approach dispenses with organic parts altogether, and hopes to engineer completely non-organic beings. Neural networks will be replaced by intelligent software, which could surf both the virtual and non-virtual worlds, free from the limitations of organic chemistry. After 4 billion years of wandering inside the kingdom of organic compounds, life will break out into the vastness of the inorganic realm, and will take shapes that we cannot envision even in our wildest dreams. After all, our wildest dreams are still the product of organic chemistry.
We don't know where these paths might lead us, nor what our godlike descendants will look like. Foretelling the future was never easy, and revolutionary biotechnologies make it even harder. For as difficult as it is to predict the impact of new technologies in fields like transportation, communication and energy, technologies for upgrading humans pose a completely different kind of challenge. Since they can be used to transform human minds and desires, people possessing present-day minds and desires by definition cannot fathom their implications.
For thousands of years history was full of technological, economic, social and political upheavals. Yet one thing remained constant: humanity itself. Our tools and institutions are very different from those of biblical times, but the deep structures of the human mind remain the same. This is why we can still find ourselves between the pages of the Bible, in the writings of Confucius or within the tragedies of Sophocles and Euripides. These classics were created by humans just like us, hence we feel that they talk about us. In modern theatre productions, Oedipus, Hamlet and Othello may wear jeans and T-shirts and have Facebook accounts, but their emotional conflicts are the same as in the original play.
However, once technology enables us to re-engineer human minds, Homo sapiens will disappear, human history will come to an end and a completely new kind of process will begin, which people like you and me cannot comprehend. Many scholars try to predict how the world will look in the year 2100 or 2200. This is a waste of time. Any worthwhile prediction must take into account the ability to re-engineer human minds, and this is impossible. There are many wise answers to the question, 'What would people with minds like ours do with biotechnology?' Yet there are no good answers to the question, 'What would beings with a different kind of mind do with biotechnology?' All we can say is that people similar to us are likely to use biotechnology to re-engineer their own minds, and our present-day minds cannot grasp what might happen next.
Though the details are therefore obscure, we can nevertheless be sure about the general direction of history. In the twenty-first century, the third big project of humankind will be to acquire for us divine powers of creation and destruction, and upgrade Homo sapiens into Homo deus. This third project obviously subsumes the first two projects, and is fuelled by them. We want the ability to re-engineer our bodies and minds in order, above all, to escape old age, death and misery, but once we have it, who knows what else we might do with such ability? So we may well think of the new human agenda as consisting really of only one project (with many branches): attaining divinity.
If this sounds unscientific or downright eccentric, it is because people often misunderstand the meaning of divinity. Divinity isn't a vague metaphysical quality. And it isn't the same as omnipotence. When speaking of upgrading humans into gods, think more in terms of Greek gods or Hindu devas rather than the omnipotent biblical sky father. Our descendants would still have their foibles, kinks and limitations, just as Zeus and Indra had theirs. But they could love, hate, create and destroy on a much grander scale than us.
Throughout history most gods were believed to enjoy not omnipotence but rather specific super-abilities such as the ability to design and create living beings; to transform their own bodies; to control the environment and the weather; to read minds and to communicate at a distance; to travel at very high speeds; and of course to escape death and live indefinitely. Humans are in the business of acquiring all these abilities, and then some. Certain traditional abilities that were considered divine for many millennia have today become so commonplace that we hardly think about them. The average person now moves and communicates across distances much more easily than the Greek, Hindu or African gods of old.
For example, the Igbo people of Nigeria believe that the creator god Chukwu initially wanted to make people immortal. He sent a dog to tell humans that when someone dies, they should sprinkle ashes on the corpse, and the body will come back to life. Unfortunately, the dog was tired and he dallied on the way. The impatient Chukwu then sent a sheep, telling her to make haste with this important message. Alas, when the breathless sheep reached her destination, she garbled the instructions, and told the humans to bury their dead, thus making death permanent. This is why to this day we humans must die. If only Chukwu had a Twitter account instead of relying on laggard dogs and dim-witted sheep to deliver his messages!
In ancient agricultural societies, most religions revolved not around metaphysical questions and the afterlife, but around the very mundane issue of increasing agricultural output. Thus the Old Testament God never promises any rewards or punishments after death. He instead tells the people of Israel that 'If you carefully observe the commands that I'm giving you [. . .] then I will send rain on the land in its season [. . .] and you'll gather grain, wine, and oil. I will provide grass in the fields for your livestock, and you'll eat and be satisfied. Be careful! Otherwise, your hearts will deceive you and you will turn away to serve other gods and worship them. The wrath of God will burn against you so that he will restrain the heavens and it won't rain. The ground won't yield its produce and you'll be swiftly destroyed from the good land that the Lord is about to give you' (Deuteronomy 11:13–17). Scientists today can do much better than the Old Testament God. Thanks to artificial fertilisers, industrial insecticides and genetically modified crops, agricultural production nowadays outstrips the highest expectations ancient farmers had of their gods. And the parched state of Israel no longer fears that some angry deity will restrain the heavens and stop all rain – for the Israelis have recently built a huge desalination plant on the shores of the Mediterranean, so they can now get all their drinking water from the sea.
So far we have competed with the gods of old by creating better and better tools. In the not too distant future, we might create superhumans who will outstrip the ancient gods not in their tools, but in their bodily and mental faculties. If and when we get there, however, divinity will become as mundane as cyberspace – a wonder of wonders that we just take for granted.
We can be quite certain that humans will make a bid for divinity, because humans have many reasons to desire such an upgrade, and many ways to achieve it. Even if one promising path turns out to be a dead end, alternative routes will remain open. For example, we may discover that the human genome is far too complicated for serious manipulation, but this will not prevent the development of brain–computer interfaces, nano-robots or artificial intelligence.
No need to panic, though. At least not immediately. Upgrading Sapiens will be a gradual historical process rather than a Hollywood apocalypse. Homo sapiens is not going to be exterminated by a robot revolt. Rather, Homo sapiens is likely to upgrade itself step by step, merging with robots and computers in the process, until our descendants will look back and realise that they are no longer the kind of animal that wrote the Bible, built the Great Wall of China and laughed at Charlie Chaplin's antics. This will not happen in a day, or a year. Indeed, it is already happening right now, through innumerable mundane actions. Every day millions of people decide to grant their smartphone a bit more control over their lives or try a new and more effective antidepressant drug. In pursuit of health, happiness and power, humans will gradually change first one of their features and then another, and another, until they will no longer be human.
Can Someone Please Hit the Brakes?
Calm explanations aside, many people panic when they hear of such possibilities. They are happy to follow the advice of their smartphones or to take whatever drug the doctor prescribes, but when they hear of upgraded superhumans, they say: 'I hope I will be dead before that happens.' A friend once told me that what she fears most about growing old is becoming irrelevant, turning into a nostalgic old woman who cannot understand the world around her, or contribute much to it. This is what we fear collectively, as a species, when we hear of superhumans. We sense that in such a world, our identity, our dreams and even our fears will be irrelevant, and we will have nothing more to contribute. Whatever you are today – be it a devout Hindu cricket player or an aspiring lesbian journalist – in an upgraded world you will feel like a Neanderthal hunter in Wall Street. You won't belong.
The Neanderthals didn't have to worry about the Nasdaq, since they were shielded from it by tens of thousands of years. Nowadays, however, our world of meaning might collapse within decades. You cannot count on death to save you from becoming completely irrelevant. Even if gods don't walk our streets by 2100, the attempt to upgrade Homo sapiens is likely to change the world beyond recognition in this century. Scientific research and technological developments are moving at a far faster rate than most of us can grasp.
If you speak with the experts, many of them will tell you that we are still very far away from genetically engineered babies or human-level artificial intelligence. But most experts think on a timescale of academic grants and college jobs. Hence, 'very far away' may mean twenty years, and 'never' may denote no more than fifty.
I still remember the day I first came across the Internet. It was back in 1993, when I was in high school. I went with a couple of buddies to visit our friend Ido (who is now a computer scientist). We wanted to play table tennis. Ido was already a huge computer fan, and before opening the ping-pong table he insisted on showing us the latest wonder. He connected the phone cable to his computer and pressed some keys. For a minute all we could hear were squeaks, shrieks and buzzes, and then silence. It didn't succeed. We mumbled and grumbled, but Ido tried again. And again. And again. At last he gave a whoop and announced that he had managed to connect his computer to the central computer at the nearby university. 'And what's there, on the central computer?' we asked. 'Well,' he admitted, 'there's nothing there yet. But you could put all kinds of things there.' 'Like what?' we questioned. 'I don't know,' he said, 'all kinds of things.' It didn't sound very promising. We went to play ping-pong, and for the following weeks enjoyed a new pastime, making fun of Ido's ridiculous idea. That was less than twenty-five years ago (at the time of writing). Who knows what will come to pass twenty-five years from now?
That's why more and more individuals, organisations, corporations and governments are taking very seriously the quest for immortality, happiness and godlike powers. Insurance companies, pension funds, health systems and finance ministries are already aghast at the jump in life expectancy. People are living much longer than expected, and there is not enough money to pay for their pensions and medical treatment. As seventy threatens to become the new forty, experts are calling to raise the retirement age, and to restructure the entire job market.
When people realise how fast we are rushing towards the great unknown, and that they cannot count even on death to shield them from it, their reaction is to hope that somebody will hit the brakes and slow us down. But we cannot hit the brakes, for several reasons.
Firstly, nobody knows where the brakes are. While some experts are familiar with developments in one field, such as artificial intelligence, nanotechnology, big data or genetics, no one is an expert on everything. No one is therefore capable of connecting all the dots and seeing the full picture. Different fields influence one another in such intricate ways that even the best minds cannot fathom how breakthroughs in artificial intelligence might impact nanotechnology, or vice versa. Nobody can absorb all the latest scientific discoveries, nobody can predict how the global economy will look in ten years, and nobody has a clue where we are heading in such a rush. Since no one understands the system any more, no one can stop it.
Secondly, if we somehow succeed in hitting the brakes, our economy will collapse, along with our society. As explained in a later chapter, the modern economy needs constant and indefinite growth in order to survive. If growth ever stops, the economy won't settle down to some cosy equilibrium; it will fall to pieces. That's why capitalism encourages us to seek immortality, happiness and divinity. There's a limit to how many shoes we can wear, how many cars we can drive and how many skiing holidays we can enjoy. An economy built on everlasting growth needs endless projects – just like the quests for immortality, bliss and divinity.
Well, if we need limitless projects, why not settle for bliss and immortality, and at least put aside the frightening quest for superhuman powers? Because it is inextricable from the other two. When you develop bionic legs that enable paraplegics to walk again, you can also use the same technology to upgrade healthy people. When you discover how to stop memory loss among older people, the same treatments might enhance the memory of the young.
No clear line separates healing from upgrading. Medicine almost always begins by saving people from falling below the norm, but the same tools and know-how can then be used to surpass the norm. Viagra began life as a treatment for blood-pressure problems. To the surprise and delight of Pfizer, it transpired that Viagra can also cure impotence. It enabled millions of men to regain normal s@xual abilities; but soon enough men who had no impotence problems in the first place began using the same pill to surpass the norm, and acquire s@xual powers they never had before.45
What happens to particular drugs can also happen to entire fields of medicine. Modern plastic surgery was born in the First World War, when Harold Gillies began treating facial injuries in the Aldershot military hospital.46 When the war was over, surgeons discovered that the same techniques could also turn perfectly healthy but ugly noses into more beautiful specimens. Though plastic surgery continued to help the sick and wounded, it devoted increasing attention to upgrading the healthy. Nowadays plastic surgeons make millions in private clinics whose explicit and sole aim is to upgrade the healthy and beautify the wealthy.47 The same might happen with genetic engineering. If a billionaire openly stated that he intended to engineer super-smart offspring, imagine the public outcry. But it won't happen like that. We are more likely to slide down a slippery slope. It begins with parents whose genetic profile puts their children at high risk of deadly genetic diseases. So they perform in vitro fertilisation, and test the DNA of the fertilised egg. If everything is in order, all well and good. But if the DNA test discovers the dreaded mutations – the embryo is destroyed.
Yet why take a chance by fertilising just one egg? Better fertilise several, so that even if three or four are defective there is at least one good embryo. When this in vitro selection procedure becomes acceptable and cheap enough, its usage may spread. Mutations are a ubiquitous risk. All people carry in their DNA some harmful mutations and less-than-optimal alleles. s@xual reproduction is a lottery. (A famous – and probably apocryphal – anecdote tells of a meeting in 1923 between Nobel Prize laureate Anatole France and the beautiful and talented dancer Isadora Duncan. Discussing the then popular eugenics movement, Duncan said, 'Just imagine a child with my beauty and your brains!' France responded, 'Yes, but imagine a child with my beauty and your brains.') Well then, why not rig the lottery? Fertilise several eggs, and choose the one with the best combination. Once stem-cell research enables us to create an unlimited supply of human embryos on the cheap, you can select your optimal baby from among hundreds of candidates, all carrying your DNA, all perfectly natural, and none requiring any futuristic genetic engineering. Iterate this procedure for a few generations, and you could easily end up with superhumans (or a creepy dystopia).
But what if after fertilising even numerous eggs, you find that all of them contain some deadly mutations? Should you destroy all the embryos? Instead of doing that, why not replace the problematic genes? A breakthrough case involves mitochondrial DNA. Mitochondria are tiny organelles within human cells, which produce the energy used by the cell. They have their own set of genes, which is completely separate from the DNA in the cell's nucleus. Defective mitochondrial DNA leads to various debilitating or even deadly diseases. It is technically feasible with current in vitro technology to overcome mitochondrial genetic diseases by creating a 'three-parent baby'. The baby's nuclear DNA comes from two parents, while the mitochondrial DNA comes from a third person. In 2000 Sharon Saarinen from West Bloomfield, Michigan, gave birth to a healthy baby girl, Alana. Alana's nuclear DNA came from her mother, Sharon, and her father, Paul, but her mitochondrial DNA came from another woman. From a purely technical perspective, Alana has three biological parents. A year later, in 2001, the US government banned this treatment, due to safety and ethical concerns.48 However, on 3 February 2015 the British Parliament voted in favour of the so-called 'three-parent embryo' law, allowing this treatment – and related research – in the UK.49 At present it is technically unfeasible, and illegal, to replace nuclear DNA, but if and when the technical difficulties are solved, the same logic that favoured the replacement of defective mitochondrial DNA would seem to warrant doing the same with nuclear DNA.
Following selection and replacement, the next potential step is amendment. Once it becomes possible to amend deadly genes, why go through the hassle of inserting some foreign DNA, when you can just rewrite the code and turn a dangerous mutant gene into its benign version? Then we might start using the same mechanism to fix not just lethal genes, but also those responsible for less deadly illnesses, for autism, for stupidity and for obesity. Who would like his or her child to suffer from any of these? Suppose a genetic test indicates that your would-be daughter will in all likelihood be smart, beautiful and kind – but will suffer from chronic depression. Wouldn't you want to save her from years of misery by a quick and painless intervention in the test tube?
And while you are at it, why not give the child a little push? Life is hard and challenging even for healthy people. So it would surely come in handy if the little girl had a stronger-than-normal immune system, an above-average memory or a particularly sunny disposition. And even if you don't want that for your child – what if the neighbours are doing it for theirs? Would you have your child lag behind? And if the government forbids all citizens from engineering their babies, what if the North Koreans are doing it and producing amazing geniuses, artists and athletes that far outperform ours? And like that, in baby steps, we are on our way to a genetic child catalogue.
Healing is the initial justification for every upgrade. Find some professors experimenting in genetic engineering or brain–computer interfaces, and ask them why they are engaged in such research. In all likelihood they would reply that they are doing it to cure disease. 'With the help of genetic engineering,' they would explain, 'we could defeat cancer. And if we could connect brains and computers directly, we could cure schizophrenia.' Maybe, but it will surely not end there. When we successfully connect brains and computers, will we use this technology only to cure schizophrenia? If anybody really believes this, then they may know a great deal about brains and computers, but far less about the human psyche and human society. Once you achieve a momentous breakthrough, you cannot restrict its use to healing and completely forbid using it for upgrading.
Of course humans can and do limit their use of new technologies. Thus the eugenics movement fell from favour after the Second World War, and though trade in human organs is now both possible and potentially very lucrative, it has so far remained a peripheral activity. Designer babies may one day become as technologically feasible as murdering people to harvest their organs – yet remain as peripheral.
Just as we have escaped the clutches of Chekhov's Law in warfare, we can also escape them in other fields of action. Some guns appear on stage without ever being fired. This is why it is so vital to think about humanity's new agenda. Precisely because we have some choice regarding the use of new technologies, we had better understand what is happening and make up our minds about it before it makes up our minds for us.
The Paradox of Knowledge
The prediction that in the twenty-first century humankind is likely to aim for immortality, bliss and divinity may anger, alienate or frighten any number of people, so a few clarifications are in order.
Firstly, this is not what most individuals will actually do in the twenty-first century. It is what humankind as a collective will do. Most people will probably play only a minor role, if any, in these projects. Even if famine, plague and war become less prevalent, billions of humans in developing countries and seedy neighbourhoods will continue to deal with poverty, illness and violence even as the elites are already reaching for eternal youth and godlike powers. This seems patently unjust. One could argue that as long as there is a single child dying from malnutrition or a single adult killed in drug-lord warfare, humankind should focus all its efforts on combating these woes. Only once the last sword is beaten into a ploughshare should we turn our minds to the next big thing. But history doesn't work like that. Those living in palaces have always had different agendas to those living in shacks, and that is unlikely to change in the twenty-first century.
Secondly, this is a historical prediction, not a political manifesto. Even if we disregard the fate of slum-dwellers, it is far from clear that we should be aiming at immortality, bliss and divinity. Adopting these particular projects might be a big mistake. But history is full of big mistakes. Given our past record and our current values, we are likely to reach out for bliss, divinity and immortality – even if it kills us.
Thirdly, reaching out is not the same as obtaining. History is often shaped by exaggerated hopes. Twentieth-century Russian history was largely shaped by the communist attempt to overcome inequality, but it didn't succeed. My prediction is focused on what humankind will try to achieve in the twenty-first century – not what it will succeed in achieving. Our future economy, society and politics will be shaped by the attempt to overcome death. It does not follow that in 2100 humans will be immortal.
Fourthly, and most importantly, this prediction is less of a prophecy and more a way of discussing our present choices. If the discussion makes us choose differently, so that the prediction is proven wrong, all the better. What's the point of making predictions if they cannot change anything?
Some complex systems, such as the weather, are oblivious to our predictions. The process of human development, in contrast, reacts to them. Indeed, the better our forecasts, the more reactions they engender. Hence paradoxically, as we accumulate more data and increase our computing power, events become wilder and more unexpected. The more we know, the less we can predict. Imagine, for example, that one day experts decipher the basic laws of the economy. Once this happens, banks, governments, investors and customers will begin to use this new knowledge to act in novel ways, and gain an edge over their competitors. For what is the use of new knowledge if it doesn't lead to novel behaviours? Alas, once people change the way they behave, the economic theories become obsolete. We may know how the economy functioned in the past – but we no longer understand how it functions in the present, not to mention the future.
This is not a hypothetical example. In the middle of the nineteenth century Karl Marx reached brilliant economic insights. Based on these insights he predicted an increasingly violent conflict between the proletariat and the capitalists, ending with the inevitable victory of the former and the collapse of the capitalist system. Marx was certain that the revolution would start in countries that spearheaded the Industrial Revolution – such as Britain, France and the USA – and spread to the rest of the world.
Marx forgot that capitalists know how to read. At first only a handful of disciples took Marx seriously and read his writings. But as these socialist firebrands gained adherents and power, the capitalists became alarmed. They too perused Das Kapital, adopting many of the tools and insights of Marxist analysis. In the twentieth century everybody from street urchins to presidents embraced a Marxist approach to economics and history. Even diehard capitalists who vehemently resisted the Marxist prognosis still made use of the Marxist diagnosis. When the CIA analysed the situation in Vietnam or Chile in the 1960s, it divided society into classes. When Nixon or Thatcher looked at the globe, they asked themselves who controls the vital means of production. From 1989 to 1991 George Bush oversaw the demise of the Evil Empire of communism, only to be defeated in the 1992 elections by Bill Clinton. Clinton's winning campaign strategy was summarised in the motto: 'It's the economy, stupid.' Marx could not have said it better.
As people adopted the Marxist diagnosis, they changed their behaviour accordingly. Capitalists in countries such as Britain and France strove to better the lot of the workers, strengthen their national consciousness and integrate them into the political system. Consequently when workers began voting in elections and Labour gained power in one country after another, the capitalists could still sleep soundly in their beds. As a result, Marx's predictions came to naught. Communist revolutions never engulfed the leading industrial powers such as Britain, France and the USA, and the dictatorship of the proletariat was consigned to the dustbin of history.
This is the paradox of historical knowledge. Knowledge that does not change behaviour is useless. But knowledge that changes behaviour quickly loses its relevance. The more data we have and the better we understand history, the faster history alters its course, and the faster our knowledge becomes outdated.
Centuries ago human knowledge increased slowly, so politics and economics changed at a leisurely pace too. Today our knowledge is increasing at breakneck speed, and theoretically we should understand the world better and better. But the very opposite is happening. Our new-found knowledge leads to faster economic, social and political changes; in an attempt to understand what is happening, we accelerate the accumulation of knowledge, which leads only to faster and greater upheavals. Consequently we are less and less able to make sense of the present or forecast the future. In 1016 it was relatively easy to predict how Europe would look in 1050. Sure, dynasties might fall, unknown raiders might invade, and natural disasters might strike; yet it was clear that in 1050 Europe would still be ruled by kings and priests, that it would be an agricultural society, that most of its inhabitants would be peasants, and that it would continue to suffer greatly from famines, plagues and wars. In contrast, in 2016 we have no idea how Europe will look in 2050. We cannot say what kind of political system it will have, how its job market will be structured, or even what kind of bodies its inhabitants will possess.
A Brief History of Lawns
If history doesn't follow any stable rules, and if we cannot predict its future course, why study it? It often seems that the chief aim of science is to predict the future – meteorologists are expected to forecast whether tomorrow will bring rain or sunshine; economists should know whether devaluing the currency will avert or precipitate an economic crisis; good doctors foresee whether chemotherapy or radiation therapy will be more successful in curing lung cancer. Similarly, historians are asked to examine the actions of our ancestors so that we can repeat their wise decisions and avoid their mistakes. But it almost never works like that because the present is just too different from the past. It is a waste of time to study Hannibal's tactics in the Second Punic War so as to copy them in the Third World War. What worked well in cavalry battles will not necessarily be of much benefit in cyber warfare.
Science is not just about predicting the future, though. Scholars in all fields often seek to broaden our horizons, thereby opening before us new and unknown futures. This is especially true of history. Though historians occasionally try their hand at prophecy (without notable success), the study of history aims above all to make us aware of possibilities we don't normally consider. Historians study the past not in order to repeat it, but in order to be liberated from it.
Each and every one of us has been born into a given historical reality, ruled by particular norms and values, and managed by a unique economic and political system. We take this reality for granted, thinking it is natural, inevitable and immutable. We forget that our world was created by an accidental chain of events, and that history shaped not only our technology, politics and society, but also our thoughts, fears and dreams. The cold hand of the past emerges from the grave of our ancestors, grips us by the neck and directs our gaze towards a single future. We have felt that grip from the moment we were born, so we assume that it is a natural and inescapable part of who we are. Therefore we seldom try to shake ourselves free, and envision alternative futures.
Studying history aims to loosen the grip of the past. It enables us to turn our head this way and that, and begin to notice possibilities that our ancestors could not imagine, or didn't want us to imagine. By observing the accidental chain of events that led us here, we realise how our very thoughts and dreams took shape – and we can begin to think and dream differently. Studying history will not tell us what to choose, but at least it gives us more options.
Movements seeking to change the world often begin by rewriting history, thereby enabling people to reimagine the future. Whether you want workers to go on a general strike, women to take possession of their bodies, or oppressed minorities to demand political rights – the first step is to retell their history. The new history will explain that 'our present situation is neither natural nor eternal. Things were different once. Only a string of chance events created the unjust world we know today. If we act wisely, we can change that world, and create a much better one.' This is why Marxists recount the history of capitalism; why feminists study the formation of patriarchal societies; and why African Americans commemorate the horrors of the slave trade. They aim not to perpetuate the past, but rather to be liberated from it.
What's true of grand social revolutions is equally true at the micro level of everyday life. A young couple building a new home for themselves may ask the architect for a nice lawn in the front yard. Why a lawn? 'Because lawns are beautiful,' the couple might explain. But why do they think so? It has a history behind it.
Stone Age hunter-gatherers did not cultivate grass at the entrance to their caves. No green meadow welcomed the visitors to the Athenian Acropolis, the Roman Capitol, the Jewish Temple in Jerusalem or the Forbidden City in Beijing. The idea of nurturing a lawn at the entrance to private residences and public buildings was born in the castles of French and English aristocrats in the late Middle Ages. In the early modern age this habit struck deep roots, and became the trademark of nobility.
Well-kept lawns demanded land and a lot of work, particularly in the days before lawnmowers and automatic water sprinklers. In exchange, they produce nothing of value. You can't even graze animals on them, because they would eat and trample the grass. Poor peasants could not afford wasting precious land or time on lawns. The neat turf at the entrance to chateaux was accordingly a status symbol nobody could fake. It boldly proclaimed to every passerby: 'I am so rich and powerful, and I have so many acres and serfs, that I can afford this green extravaganza.' The bigger and neater the lawn, the more powerful the dynasty. If you came to visit a duke and saw that his lawn was in bad shape, you knew he was in trouble.50 The precious lawn was often the setting for important celebrations and social events, and at all other times was strictly off-limits. To this day, in countless palaces, government buildings and public venues a stern sign commands people to 'Keep off the grass'. In my former Oxford college the entire quad was formed of a large, attractive lawn, on which we were allowed to walk or sit on only one day a year. On any other day, woe to the poor student whose foot desecrated the holy turf.
Royal palaces and ducal chateaux turned the lawn into a symbol of authority. When in the late modern period kings were toppled and dukes were guillotined, the new presidents and prime ministers kept the lawns. Parliaments, supreme courts, presidential residences and other public buildings increasingly proclaimed their power in row upon row of neat green blades. Simultaneously, lawns conquered the world of sports. For thousands of years humans played on almost every conceivable kind of ground, from ice to desert. Yet in the last two centuries, the really important games – such as football and tennis – are played on lawns. Provided, of course, you have money. In the favelas of Rio de Janeiro the future generation of Brazilian football is kicking makeshift balls over sand and dirt. But in the wealthy suburbs, the sons of the rich are enjoying themselves over meticulously kept lawns.
Humans thereby came to identify lawns with political power, social status and economic wealth. No wonder that in the nineteenth century the rising bourgeoisie enthusiastically adopted the lawn. At first only bankers, lawyers and industrialists could afford such luxuries at their private residences. Yet when the Industrial Revolution broadened the middle class and gave rise to the lawnmower and then the automatic sprinkler, millions of families could suddenly afford a home turf. In American suburbia a spick-and-span lawn switched from being a rich person's luxury into a middle-class necessity.
This was when a new rite was added to the suburban liturgy. After Sunday morning service at church, many people devotedly mowed their lawns. Walking along the streets, you could quickly ascertain the wealth and position of every family by the size and quality of their turf. There is no surer sign that something is wrong at the Joneses' than a neglected lawn in the front yard. Grass is nowadays the most widespread crop in the USA after maize and wheat, and the lawn industry (plants, manure, mowers, sprinklers, gardeners) accounts for billions of dollars every year.
The lawn did not remain solely a European or American craze. Even people who have never visited the Loire Valley see US presidents giving speeches on the White House lawn, important football games played out in green stadiums, and Homer and Bart Simpson quarrelling about whose turn it is to mow the grass. People all over the globe associate lawns with power, money and prestige. The lawn has therefore spread far and wide, and is now set to conquer even the heart of the Muslim world. Qatar's newly built Museum of Islamic Art is flanked by magnificent lawns that hark back to Louis XIV's Versailles much more than to Haroun al-Rashid's Baghdad. They were designed and constructed by an American company, and their more than 100,000 square metres of grass – in the midst of the Arabian desert – require a stupendous amount of fresh water each day to stay green. Meanwhile, in the suburbs of Doha and Dubai, middle-class families pride themselves on their lawns. If it were not for the white robes and black hijabs, you could easily think you were in the Midwest rather than the Middle East.
Having read this short history of the lawn, when you now come to plan your dream house you might think twice about having a lawn in the front yard. You are of course still free to do it. But you are also free to shake off the cultural cargo bequeathed to you by European dukes, capitalist moguls and the Simpsons – and imagine for yourself a Japanese rock garden, or some altogether new creation. This is the best reason to learn history: not in order to predict the future, but to free yourself of the past and imagine alternative destinies. Of course this is not total freedom – we cannot avoid being shaped by the past. But some freedom is better than none.
A Gun in Act I
All the predictions that pepper this book are no more than an attempt to discuss present-day dilemmas, and an invitation to change the future. Predicting that humankind will try to gain immortality, bliss and divinity is much like predicting that people building a house will want a lawn in their front yard. It sounds very likely. But once you say it out loud, you can begin to think about alternatives.
People are taken aback by dreams of immortality and divinity not because they sound so foreign and unlikely, but because it is uncommon to be so blunt. Yet when they start thinking about it, most people realise that it actually makes a lot of sense. Despite the technological hubris of these dreams, ideologically they are old news. For 300 years the world has been dominated by humanism, which sanctifies the life, happiness and power of Homo sapiens. The attempt to gain immortality, bliss and divinity merely takes the long-standing humanist ideals to their logical conclusion. It places openly on the table what we have for a long time kept hidden under our napkin.
Yet I would now like to place something else on the table: a gun. A gun that appears in Act I, to fire in Act III. The following chapters discuss how humanism – the worship of humankind – has conquered the world. Yet the rise of humanism also contains the seeds of its downfall. While the attempt to upgrade humans into gods takes humanism to its logical conclusion, it simultaneously exposes humanism's inherent flaws. If you start with a flawed ideal, you often appreciate its defects only when the ideal is close to realisation.
We can already see this process at work in geriatric hospital wards. Due to an uncompromising humanist belief in the sanctity of human life, we keep people alive till they reach such a pitiful state that we are forced to ask, 'What exactly is so sacred here?' Due to similar humanist beliefs, in the twenty-first century we are likely to push humankind as a whole beyond its limits. The same technologies that can upgrade humans into gods might also make humans irrelevant. For example, computers powerful enough to understand and overcome the mechanisms of ageing and death will probably also be powerful enough to replace humans in any and all tasks.
Hence the real agenda in the twenty-first century is going to be far more complicated than what this long opening chapter has suggested. At present it might seem that immortality, bliss and divinity occupy the top slots on our agenda. But once we come nearer to achieving these goals the resulting upheavals are likely to deflect us towards entirely different destinations. The future described in this chapter is merely the future of the past – i.e. a future based on the ideas and hopes that dominated the world for the last 300 years. The real future – i.e. a future born of the new ideas and hopes of the twenty-first century – might be completely different.
To understand all this we need to go back and investigate who Homo sapiens really is, how humanism became the dominant world religion and why attempting to fulfil the humanist dream is likely to cause its disintegration. This is the basic plan of the book.
The first part of the book looks at the relationship between Homo sapiens and other animals, in an attempt to comprehend what makes our species so special. Some readers may wonder why animals receive so much attention in a book about the future. In my view, you cannot have a serious discussion about the nature and future of humankind without beginning with our fellow animals. Homo sapiens does its best to forget the fact, but it is an animal. And it is doubly important to remember our origins at a time when we seek to turn ourselves into gods. No investigation of our divine future can ignore our own animal past, or our relations with other animals – because the relationship between humans and animals is the best model we have for future relations between superhumans and humans. You want to know how super-intelligent cyborgs might treat ordinary flesh-and-blood humans? Better start by investigating how humans treat their less intelligent animal cousins. It's not a perfect analogy, of course, but it is the best archetype we can actually observe rather than just imagine.
Based on the conclusions of this first part, the second part of the book examines the bizarre world Homo sapiens has created in the last millennia, and the path that took us to our present crossroads. How did Homo sapiens come to believe in the humanist creed, according to which the universe revolves around humankind and humans are the source of all meaning and authority? What are the economic, social and political implications of this creed? How does it shape our daily life, our art and our most secret desires?
The third and last part of the book comes back to the early twenty-first century. Based on a much deeper understanding of humankind and of the humanist creed, it describes our current predicament and our possible futures. Why might attempts to fulfil humanism result in its downfall? How would the search for immortality, bliss and divinity shake the foundations of our belief in humanity? What signs foretell this cataclysm, and how is it reflected in the day-to-day decisions each of us makes? And if humanism is indeed in danger, what might take its place? This part of the book does not consist of mere philosophising or idle future-telling. Rather, it scrutinises our smartphones, dating practices and job market for clues of things to come.
For humanist true-believers, all this may sound very pessimistic and depressing. But it is best not to jump to conclusions. History has witnessed the rise and fall of many religions, empires and cultures. Such upheavals are not necessarily bad. Humanism has dominated the world for 300 years, which is not such a long time. The pharaohs ruled Egypt for 3,000 years, and the popes dominated Europe for a millennium. If you told an Egyptian in the time of Ramses II that one day the pharaohs will be gone, he would probably have been aghast. 'How can we live without a pharaoh? Who will ensure order, peace and justice?' If you told people in the Middle Ages that within a few centuries God will be dead, they would have been horrified. 'How can we live without God? Who will give life meaning and protect us from chaos?' Looking back, many think that the downfall of the pharaohs and the death of God were both positive developments. Maybe the collapse of humanism will also be beneficial. People are usually afraid of change because they fear the unknown. But the single greatest constant of history is that everything changes.
مشارکت کنندگان در این صفحه
تا کنون فردی در بازسازی این صفحه مشارکت نداشته است.
🖊 شما نیز می‌توانید برای مشارکت در ترجمه‌ی این صفحه یا اصلاح متن انگلیسی، به این لینک مراجعه بفرمایید.