سرفصل های مهم
بخش 01
توضیح مختصر
زمان مطالعه

69 دقیقه

سطح

خیلی سخت
دانلود اپلیکیشن «زیبوک»
این فصل را می‌توانید به بهترین شکل و با امکانات عالی در اپلیکیشن «زیبوک» بخوانید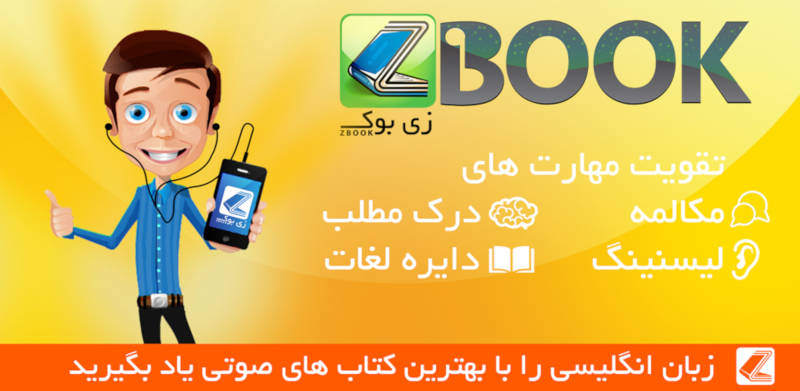 متن انگلیسی فصل
AUTHOR'S NOTE
In April 1992, a young man from a well-to-do East Coast family hitchhiked to Alaska and walked alone into the wilderness north of Mt. McKinley. Four months later his decomposed body was found by a party of moose hunters.
Shortly after the discovery of the corpse, I was asked by the editor of Outside magazine to report on the puzzling circumstances of the boy's death. His name turned out to be Christopher Johnson McCandless. He'd grown up, I learned, in an affluent suburb of Washington, D.C., where he'd excelled academically and had been an elite athlete.
Immediately after graduating, with honors, from Emory University in the summer of 1990, McCandless dropped out of sight. He changed his name, gave the entire balance of a twenty-four-thousand-dollar savings account to charity, abandoned his car and most of his possessions, burned all the cash in his wallet. And then he invented a new life for himself, taking up residence at the ragged margin of our society, wandering across North America in search of raw, transcendent experience. His family had no idea where he was or what had become of him until his remains turned up in Alaska.
Working on a tight deadline, I wrote a nine-thousand-word article, which ran in the January 1993 issue of the magazine, but my fascination with McCandless remained long after that issue of Outside was replaced on the newsstands by more current journalistic fare. I was haunted by the particulars of the boy's starvation and by vague, unsettling parallels between events in his life and those in my own. Unwilling to let McCandless go, I spent more than a year retracing the convoluted path that led to his death in the Alaska taiga, chasing down details of his peregrinations with an interest that bordered on obsession. In trying to understand McCandless, I inevitably came to reflect on other, larger subjects as well: the grip wilderness has on the American imagination, the allure high-risk activities hold for young men of a certain mind, the complicated, highly charged bond that exists between fathers and sons. The result of this meandering inquiry is the book now before you.
I won't claim to be an impartial biographer. McCandless's strange tale struck a personal note that made a dispassionate rendering of the tragedy impossible. Through most of the book, I have tried—and largely succeeded, I think—to minimize my authorial presence. But let the reader be warned: I interrupt McCandless's story with fragments of a narrative drawn from my own youth. I do so in the hope that my experiences will throw some oblique light on the enigma of Chris McCandless.
He was an extremely intense young man and possessed a streak of stubborn idealism that did not mesh readily with modern existence. Long captivated by the writing of Leo Tolstoy, McCandless particularly admired how the great novelist had forsaken a life of wealth and privilege to wander among the destitute. In college McCandless began emulating Tolstoy's asceticism and moral rigor to a degree that first astonished, and then alarmed, those who were close to him. When the boy headed off into the Alaska bush, he entertained no illusions that he was trekking into a land of milk and honey; peril, adversity, and Tolstoyan renunciation were precisely what he was seeking. And that is what he found, in abundance.
For most of the sixteen-week ordeal, nevertheless, McCandless more than held his own. Indeed, were it not for one or two seemingly insignificant blunders, he would have walked out of the woods in August 1992 as anonymously as he had walked into them in April. Instead, his innocent mistakes turned out to be pivotal and irreversible, his name became the stuff of tabloid headlines, and his bewildered family was left clutching the shards of a fierce and painful love.
A surprising number of people have been affected by the story of Chris McCandless's life and death. In the weeks and months following the publication of the article in Outside, it generated more mail than any other article in the magazine's history. This correspondence, as one might expect, reflected sharply divergent points of view: Some readers admired the boy immensely for his courage and noble ideals; others fulminated that he was a reckless idiot, a wacko, a narcissist who perished out of arrogance and stupidity—and was undeserving of the considerable media attention he received. My convictions should be apparent soon enough, but I will leave it to the reader to form his or her own opinion of Chris McCandless.
JON KRAKAUER
SEATTLE
APRIL 1995
Chapter One (THE ALASKA INTERIOR)
April 27th, 1992
Greetings from Fairbanks! This is the last you shall hear from me Wayne. Arrived here 2 days ago. It was very difficult to catch rides in the Yukon Territory. But I finally got here.
Please return all mail I receive to the sender. It might be a very long time before I return South. If this adventure proves fatal and you don't ever hear from me again I want you to know you're a great man. I now walk into the wild. Alex.
POSTCARD RECEIVED BY WAYNE WESTERBERG
IN CARTHAGE, SOUTH DAKOTA
Jim Gallien had driven four miles out of Fairbanks when he spotted the hitchhiker standing in the snow beside the road, thumb raised high, shivering in the gray Alaska dawn. He didn't appear to be very old: eighteen, maybe nineteen at most. A rifle protruded from the young man's backpack, but he looked friendly enough; a hitchhiker with a Remington semiautomatic isn't the sort of thing that gives motorists pause in the forty-ninth state. Gallien steered his truck onto the shoulder and told the kid to climb in.
The hitchhiker swung his pack into the bed of the Ford and introduced himself as Alex. "Alex?" Gallien responded, fishing for a last name.
"Just Alex," the young man replied, pointedly rejecting the bait. Five feet seven or eight with a wiry build, he claimed to be twenty-four years old and said he was from South Dakota. He explained that he wanted a ride as far as the edge of Denali National Park, where he intended to walk deep into the bush and "live off the land for a few months." Gallien, a union electrician, was on his way to Anchorage, 240 miles beyond Denali on the George Parks Highway; he told Alex he'd drop him off wherever he wanted. Alex's backpack looked as though it weighed only twenty-five or thirty pounds, which struck Gallien—an accomplished hunter and woodsman—as an improbably light load for a stay of several months in the back-country, especially so early in the spring. "He wasn't carrying anywhere near as much food and gear as you'd expect a guy to be carrying for that kind of trip," Gallien recalls.
The sun came up. As they rolled down from the forested ridges above the Tanana River, Alex gazed across the expanse of windswept muskeg stretching to the south. Gallien wondered whether he'd picked up one of those crackpots from the lower forty-eight who come north to live out ill-considered Jack London fantasies. Alaska has long been a magnet for dreamers and misfits, people who think the unsullied enormity of the Last Frontier will patch all the holes in their lives. The bush is an unforgiving place, however, that cares nothing for hope or longing.
"People from Outside," reports Gallien in a slow, sonorous drawl, "they'll pick up a copy of Alaska magazine, thumb through it, get to thinkin' 'Hey, I'm goin' to get on up there, live off the land, go claim me a piece of the good life.' But when they get here and actually head out into the bush—well, it isn't like the magazines make it out to be. The rivers are big and fast. The mosquitoes eat you alive. Most places, there aren't a lot of animals to hunt. Livin' in the bush isn't no picnic." It was a two-hour drive from Fairbanks to the edge of Denali Park. The more they talked, the less Alex struck Gallien as a nutcase. He was congenial and seemed well educated. He peppered Gallien with thoughtful questions about the kind of small game that live in the country, the kinds of berries he could eat—"that kind of thing."
Still, Gallien was concerned. Alex admitted that the only food in his pack was a ten-pound bag of rice. His gear seemed exceedingly minimal for the harsh conditions of the interior, which in April still lay buried under the winter snowpack. Alex's cheap leather hiking boots were neither waterproof nor well insulated. His rifle was only .22 caliber, a bore too small to rely on if he expected to kill large animals like moose and caribou, which he would have to eat if he hoped to remain very long in the country. He had no ax, no bug dope, no snowshoes, no compass. The only navigational aid in his possession was a tattered state road map he'd scrounged at a gas station.
A hundred miles out of Fairbanks the highway begins to climb into the foothills of the Alaska Range. As the truck lurched over a bridge across the Nenana River, Alex looked down at the swift current and remarked that he was afraid of the water. "A year ago down in Mexico," he told Gallien, "I was out on the ocean in a canoe, and I almost drowned when a storm came up." A little later Alex pulled out his crude map and pointed to a dashed red line that intersected the road near the coal-mining town of Healy. It represented a route called the Stampede Trail. Seldom traveled, it isn't even marked on most road maps of Alaska. On Alex's map, nevertheless, the broken line meandered west from the Parks Highway for forty miles or so before petering out in the middle of trackless wilderness north of Mt. McKinley. This, Alex announced to Gallien, was where he intended to go.
Gallien thought the hitchhiker's scheme was foolhardy and tried repeatedly to dissuade him: "I said the hunting wasn't easy where he was going, that he could go for days without killing any game. When that didn't work, I tried to scare him with bear stories. I told him that a twenty-two probably wouldn't do anything to a grizzly except make him mad. Alex didn't seem too worried. 'I'll climb a tree' is all he said. So I explained that trees don't grow real big in that part of the state, that a bear could knock down one of them skinny little black spruce without even trying. But he wouldn't give an inch. He had an answer for everything I threw at him." Gallien offered to drive Alex all the way to Anchorage, buy him some decent gear, and then drive him back to wherever he wanted to go.
"No, thanks anyway," Alex replied, "I'll be fine with what I've got."
Gallien asked whether he had a hunting license.
"Hell, no," Alex scoffed. "How I feed myself is none of the government's business. fu@k their stupid rules."
When Gallien asked whether his parents or a friend knew what he was up to—whether there was anyone who would sound the alarm if he got into trouble and was overdue—Alex answered calmly that no, nobody knew of his plans, that in fact he hadn't spoken to his family in nearly two years. "I'm absolutely positive," he assured Gallien, "I won't run into anything I can't deal with on my own." "There was just no talking the guy out of it," Gallien remembers. "He was determined. Real gung ho. The word that comes to mind is excited. He couldn't wait to head out there and get started."
Three hours out of Fairbanks, Gallien turned off the highway and steered his beat-up 4x4 down a snow-packed side road. For the first few miles the Stampede Trail was well graded and led past cabins scattered among weedy stands of spruce and aspen. Beyond the last of the log shacks, however, the road rapidly deteriorated. Washed out and overgrown with alders, it turned into a rough, unmaintained track.
In summer the road here would have been sketchy but passable; now it was made unnavigable by a foot and a half of mushy spring snow. Ten miles from the highway, worried that he'd get stuck if he drove farther, Gallien stopped his rig on the crest of a low rise. The icy summits of the highest mountain range in North America gleamed on the southwestern horizon.
Alex insisted on giving Gallien his watch, his comb, and what he said was all his money: eighty-five cents in loose change. "I don't want your money," Gallien protested, "and I already have a watch."
"If you don't take it, I'm going to throw it away," Alex cheerfully retorted. "I don't want to know what time it is. I don't want to know what day it is or where I am. None of that matters."
Before Alex left the pickup, Gallien reached behind the seat, pulled out an old pair of rubber work boots, and persuaded the boy to take them. "They were too big for him," Gallien recalls. "But I said, 'Wear two pair of socks, and your feet ought to stay halfway warm and dry.'"
"How much do I owe you?"
"Don't worry about it," Gallien answered. Then he gave the kid a slip of paper with his phone number on it, which Alex carefully tucked into a nylon wallet.
"If you make it out alive, give me a call, and I'll tell you how to get the boots back to me."
Gallien's wife had packed him two grilled-cheese-and-tuna sandwiches and a bag of corn chips for lunch; he persuaded the young hitchhiker to accept the food as well. Alex pulled a camera from his backpack and asked Gallien to snap a picture of him shouldering his rifle at the trailhead. Then, smiling broadly, he disappeared down the snow-covered track. The date was Tuesday, April 28, 1992.
Gallien turned the truck around, made his way back to the Parks Highway, and continued toward Anchorage. A few miles down the road he came to the small community of Healy, where the Alaska State Troopers maintain a post. Gallien briefly considered stopping and telling the authorities about Alex, then thought better of it. "I figured he'd be OK," he explains. "I thought he'd probably get hungry pretty quick and just walk out to the highway. That's what any normal person would do."
Chapter Two (THE STAMPEDE TRAIL)
Jack London is King
Alexander Supertramp
May 1992
GRAFFITO CARVED INTO A PIECE OF WOOD DISCOVERED
AT THE SITE OF CHRIS MCCANDLESS'S DEATH
Dark spruce forest frowned on either side the frozen waterway. The trees had been stripped by a recent wind of their white covering of frost, and they seemed to lean toward each other, black and ominous, in the fading light. A vast silence reigned over the land. The land itself was a desolation, lifeless, without movement, so lone and cold that the spirit of it was not even that of sadness. There was a hint in it of laughter, but of a laughter more terrible than any sadness—a laughter that was mirthless as the smile of the Sphinx, a laughter cold as the frost and partaking of the grimness of infallibility. It was the masterful and incommunicable wisdom of eternity laughing at the futility of life and the effort of life. It was the Wild, the savage, frozen-hearted Northland Wild.
JACK LONDON,
WHITE FANG
On the northern margin of the Alaska Range, just before the hulking ramparts of Mt. McKinley and its satellites surrender to the low Kantishna plain, a series of lesser ridges, known as the Outer Range, sprawls across the flats like a rumpled blanket on an unmade bed. Between the flinty crests of the two outermost escarpments of the Outer Range runs an east-west trough, maybe five miles across, carpeted in a boggy amalgam of muskeg, alder thickets, and veins of scrawny spruce. Meandering through the tangled, rolling bottomland is the Stampede Trail, the route Chris McCandless followed into the wilderness.
The trail was blazed in the 1930s by a legendary Alaska miner named Earl Pilgrim; it led to antimony claims he'd staked on Stampede Creek, above the Clearwater Fork of the Toklat River. In 1961, a Fairbanks company, Yutan Construction, won a contract from the new state of Alaska (statehood having been granted just two years earlier) to upgrade the trail, building it into a road on which trucks could haul ore from the mine year-round. To house construction workers while the road was going in, Yutan purchased three junked buses, outfitted each with bunks and a simple barrel stove, and skidded them into the wilderness behind a D-9 Caterpillar.
The project was halted in 1963: some fifty miles of road were eventually built, but no bridges were ever erected over the many rivers it transected, and the route was shortly rendered impassable by thawing permafrost and seasonal floods. Yutan hauled two of the buses back to the highway. The third bus was left about halfway out the trail to serve as backcountry shelter for hunters and trappers. In the three decades since construction ended, much of the roadbed has been obliterated by washouts, brush, and beaver ponds, but the bus is still there.
A vintage International Harvester from the 1940s, the derelict vehicle is located twenty-five miles west of Healy as the raven flies, rusting incongruously in the fireweed beside the Stampede Trail, just beyond the boundary of Denali National Park. The engine is gone. Several windows are cracked or missing altogether, and broken whiskey bottles litter the floor. The green-and-white paint is badly oxidized. Weathered lettering indicates that the old machine was once part of the Fairbanks City Transit System: bus 142. These days it isn't unusual for six or seven months to pass without the bus seeing a human visitor, but in early September 1992, six people in three separate parties happened to visit the remote vehicle on the same afternoon.
In 1980. Denali National Park was expanded to include the Kantishna Hills and the northernmost cordillera of the Outer Range, but a parcel of low terrain within the new park acreage was omitted: a long arm of land known as the Wolf Townships, which encompasses the first half of the Stampede Trail. Because this seven-by-twenty-mile tract is surrounded on three sides by the protected acreage of the national park, it harbors more than its share of wolf, bear, caribou, moose, and other game, a local secret that's jealously guarded by those hunters and trappers who are aware of the anomaly. As soon as moose season opens in the fall, a handful of hunters typically pays a visit to the old bus, which sits beside the Sushana River at the westernmost end of the nonpark tract, within two miles of the park boundary.
Ken Thompson, the owner of an Anchorage auto-body shop, Gordon Samel, his employee, and their friend Ferdie Swanson, a construction worker, set out for the bus on September 6, 1992, stalking moose. It isn't an easy place to reach. About ten miles past the end of the improved road the Stampede Trail crosses the Teklanika River, a fast, icy stream whose waters are opaque with glacial till. The trail comes down to the riverbank just upstream from a narrow gorge, through which the Teklanika surges in a boil of white water. The prospect of fording this latte-colored torrent discourages most people from traveling any farther.
Thompson, Samel, and Swanson, however, are contumacious Alaskans with a special fondness for driving motor vehicles where motor vehicles aren't really designed to be driven. Upon arriving at the Teklanika, they scouted the banks until they located a wide, braided section with relatively shallow channels, and then they steered headlong into the flood.
"I went first," Thompson says. "The river was probably seventy-five feet across and real swift. My rig is a jacked-up eighty-two Dodge four by four with thirty-eight-inch rubber on it, and the water was right up to the hood. At one point I didn't think I'd get across. Gordon has a eight-thousand-pound winch on the front of his rig; I had him follow right behind so he could pull me out if I went out of sight." Thompson made it to the far bank without incident, followed by Samel and Swanson in their trucks. In the beds of two of the pickups were light-weight all-terrain vehicles: a three-wheeler and a four-wheeler. They parked the big rigs on a gravel bar, unloaded the ATVs, and continued toward the bus in the smaller, more maneuverable machines.
A few hundred yards beyond the river the trail disappeared into a series of chest-deep beaver ponds. Undeterred, the three Alaskans dynamited the offending stick dams and drained the ponds. Then they motored onward, up a rocky creek bed and through dense alder thickets. It was late afternoon by the time they finally arrived at the bus. When they got there, according to Thompson, they found "a guy and a girl from Anchorage standing fifty feet away, looking kinda spooked." Neither of them had been in the bus, but they'd been close enough to notice "a real bad smell from inside." A makeshift signal flag—a red knitted leg warmer of the sort worn by dancers—was knotted to the end of an alder branch by the vehicle's rear exit. The door was ajar, and taped to it was a disquieting note. Handwritten in neat block letters on a page torn from a novel by Nikolay Gogol, it read: S.O.S. I NEED YOUR HELP. I AM INJURED, NEAR DEATH, AND TOO WEAK TO HIKE OUT OF HERE. I AM ALL ALONE, THIS IS NO JOKE. IN THE NAME OF GOD, PLEASE REMAIN TO SAVE ME. I AM OUT COLLECTING BERRIES CLOSE BY AND SHALL RETURN THIS EVENING. THANK YOU, CHRIS MCCANDLESS. AUGUST?
The Anchorage couple had been too upset by the implication of the note and the overpowering odor of decay to examine the bus's interior, so Samel steeled himself to take a look. A peek through a window revealed a Remington rifle, a plastic box of shells, eight or nine paperback books, some torn jeans, cooking utensils, and an expensive backpack. In the very rear of the vehicle, on a jerry-built bunk, was a blue sleeping bag that appeared to have something or someone inside it, although, says Samel, "it was hard to be absolutely sure.
"I stood on a stump," Samel continues, "reached through a back window, and gave the bag a shake. There was definitely something in it, but whatever it was didn't weigh much. It wasn't until I walked around to the other side and saw a head sticking out that I knew for certain what it was." Chris McCandless had been dead for two and a half weeks.
Samel, a man of strong opinions, decided the body should be evacuated right away. There wasn't room on his or Thompson's small machine to haul the dead person out, however, nor was there space on the Anchorage couple's ATV. A short while later a sixth person appeared on the scene, a hunter from Healy named Butch Killian. Because Killian was driving an Argo—a large amphibious eight-wheeled ATV—Samel suggested that Killian evacuate the remains, but Killian declined, insisting it was a task more properly left to the Alaska State Troopers.
Killian, a coal miner who moonlights as an emergency medical technician for the Healy Volunteer Fire Department, had a two-way radio on the Argo. When he couldn't raise anybody from where he was, he started driving back toward the highway; five miles down the trail, just before dark, he managed to make contact with the radio operator at the Healy power plant. "Dispatch," he reported, "this is Butch. You better call the troopers. There's a man back in the bus by the Sushana. Looks like he's been dead for a while." At eight-thirty the next morning, a police helicopter touched down noisily beside the bus in a blizzard of dust and swirling aspen leaves. The troopers made a cursory examination of the vehicle and its environs for signs of foul play and then departed. When they flew away, they took McCandless's remains, a camera with five rolls of exposed film, the SOS note, and a diary—written across the last two pages of a field guide to edible plants—that recorded the young man's final weeks in 113 terse, enigmatic entries.
The body was taken to Anchorage, where an autopsy was performed at the Scientific Crime Detection Laboratory. The remains were so badly decomposed that it was impossible to determine exactly when McCandless had died, but the coroner could find no sign of massive internal injuries or broken bones.
Virtually no subcutaneous fat remained on the body, and the muscles had withered significantly in the days or weeks prior to death. At the time of the autopsy, McCandless's remains weighed sixty-seven pounds. Starvation was posited as the most probable cause of death.
McCandless's signature had been penned at the bottom of the SOS note, and the photos, when developed, included many self-portraits. But because he had been carrying no identification, the authorities didn't know who he was, where he was from, or why he was there.
Chapter Three (CARTHAGE)
I wanted movement and not a calm course of existence. I wanted excitement and danger and the chance to sacrifice myself for my love. I felt in myself a superabundance of energy which found no outlet in our quiet life.
LEO TOLSTOY,
"FAMILY HAPPINESS"
PASSAGE HIGHLIGHTED IN ONE OF THE BOOKS FOUND
WITH CHRIS MCCANDLESS'S REMAINS
It should not be denied … that being footloose has always exhilarated us. It is associated in our minds with escape from history and oppression and law and irksome obligations, with absolute freedom, and the road has always led west.
WALLACE STEGNER,
THE AMERICAN WEST AS LIVING SPACE
Carthage, South Dakota, population 274, is a sleepy little cluster of clapboard houses; tidy yards, and weathered brick storefronts rising humbly from the immensity of the northern plains, set adrift in time. Stately rows of cottonwoods shade a grid of streets seldom disturbed by moving vehicles. There's one grocery in town, one bank, a single gas station, a lone bar—the Cabaret, where Wayne Westerberg is sipping a cocktail and chewing on a sweet cigar, remembering the odd young man he knew as Alex.
The Cabaret's plywood-paneled walls are hung with deer antlers, Old Milwaukee beer promos, and mawkish paintings of game birds taking flight. Tendrils of cigarette smoke rise from clumps of farmers in overalls and dusty feed caps, their tired faces as grimy as coal miners'. Speaking in short, matter-of-fact phrases, they worry aloud over the fickle weather and fields of sunflowers still too wet to cut, while above their heads Ross Perot's sneering visage flickers across a silent television screen. In eight days the nation will elect Bill Clinton president. It's been nearly two months now since the body of Chris McCandless turned up in Alaska.
"These are what Alex used to drink," says Westerberg with a frown, swirling the ice in his White Russian. "He used to sit right there at the end of the bar and tell us these amazing stories of his travels. He could talk for hours. A lot of folks here in town got pretty attached to old Alex. Kind of a strange deal what happened to him." Westerberg, a hyperkinetic man with thick shoulders and a black goatee, owns a grain elevator in Carthage and another one a few miles out of town but spends every summer running a custom combine crew that follows the harvest from Texas north to the Canadian border. In the fall of 1990, he was wrapping up the season in north-central Montana, cutting barley for Coors and Anheuser-Busch. On the afternoon of September 10, driving out of Cut Bank after buying some parts for a malfunctioning combine, he pulled over for a hitchhiker, an amiable kid who said his name was Alex McCandless.
McCandless was smallish with the hard, stringy physique of an itinerant laborer. There was something arresting about the youngster's eyes. Dark and emotive, they suggested a trace of exotic blood in his heritage—Greek, maybe, or Chippewa—and conveyed a vulnerability that made Westerberg want to take the kid under his wing. He had the kind of sensitive good looks that women made a big fuss over, Westerberg imagined. His face had a strange elasticity: It would be slack and expressionless one minute, only to twist suddenly into a gaping, oversize grin that distorted his features and exposed a mouthful of horsy teeth. He was nearsighted and wore steel-rimmed glasses. He looked hungry.
Ten minutes after picking up McCandless, Westerberg stopped in the town of Ethridge to deliver a package to a friend. "He offered us both a beer," says Westerberg, "and asked Alex how long it'd been since he ate. Alex allowed how it'd been a couple of days. Said he'd kind of run out of money." Overhearing this, the friend's wife insisted on cooking Alex a big dinner, which he wolfed down, and then he fell asleep at the table.
McCandless had told Westerberg that his destination was Saco Hot Springs, 240 miles to the east on U.S. Highway 2, a place he'd heard about from some "rubber tramps" (i.e., vagabonds who owned a vehicle; as distinguished from "leather tramps," who lacked personal transportation and were thus forced to hitchhike or walk). Westerberg had replied that he could take McCandless only ten miles down the road, at which point he would be turning north toward Sunburst, where he kept a trailer near the fields he was cutting. By the time Westerberg steered over to the shoulder to drop McCandless off, it was ten-thirty at night and raining hard. "Jeeze," Westerberg told him, "I hate to leave you out here in the goddamn rain. You got a sleeping bag—why don't you come on up to Sunburst, spend the night in the trailer?" McCandless stayed with Westerberg for three days, riding out with his crew each morning as the workers piloted their lumbering machines across the ocean of ripe blond grain. Before McCandless and Westerberg went their separate ways, Westerberg told the young man to look him up in Carthage if he ever needed a job.
"Was only a couple of weeks that went by before Alex showed up in town," Westerberg remembers. He gave McCandless employment at the grain elevator and rented him a cheap room in one of the two houses he owned.
"I've given jobs to lots of hitchhikers over the years," says Westerberg. "Most of them weren't much good, didn't really want to work. It was a different story with Alex. He was the hardest worker I've ever seen. Didn't matter what it was, he'd do it: hard physical labor, mucking rotten grain and dead rats out of the bottom of the hole—jobs where you'd get so damn dirty you couldn't even tell what you looked like at the end of the day. And he never quit in the middle of something. If he started a job, he'd finish it. It was almost like a moral thing for him. He was what you'd call extremely ethical. He set pretty high standards for himself.
"You could tell right away that Alex was intelligent," Westerberg reflects, draining his third drink. "He read a lot. Used a lot of big words. I think maybe part of what got him into trouble was that he did too much thinking. Sometimes he tried too hard to make sense of the world, to figure out why people were bad to each other so often. A couple of times I tried to tell him it was a mistake to get too deep into that kind of stuff, but Alex got stuck on things. He always had to know the absolute right answer before he could go on to the next thing." At one point Westerberg discovered from a tax form that McCandless's real name was Chris, not Alex. "He never explained why he'd changed his name," says Westerberg. "From things he said, you could tell something wasn't right between him and his family, but I don't like to pry into other people's business, so I never asked about it." If McCandless felt estranged from his parents and siblings, he found a surrogate family in Westerberg and his employees, most of whom lived in Westerberg's Carthage home. A few blocks from the center of town, it is a simple, two-story Victorian in the Queen Anne style, with a big cottonwood towering over the front yard. The living arrangements were loose and convivial. The four or five inhabitants took turns cooking for one another, went drinking together, and chased women together, without success.
McCandless quickly became enamored of Carthage. He liked the community's stasis, its plebeian virtues and unassuming mien. The place was a back eddy, a pool of jetsam beyond the pull of the main current, and that suited him just fine. That fall he developed a lasting bond with both the town and Wayne Westerberg.
Westerberg, in his mid-thirties, was brought to Carthage as a young boy by adoptive parents. A Renaissance man of the plains, he is a farmer, welder, businessman, machinist, ace mechanic, commodities speculator, licensed airplane pilot, computer programmer, electronics troubleshooter, video-game repairman. Shortly before he met McCandless, however, one of his talents had got him in trouble with the law.
Westerberg had been drawn into a scheme to build and sell "black boxes," which illegally unscramble satellite-television transmissions, allowing people to watch encrypted cable programming without paying for it. The FBI caught wind of this, set up a sting, and arrested Westerberg. Contrite, he copped a plea to a single felony count and on October 10, 1990, some two weeks after McCandless arrived in Carthage, began serving a four-month sentence in Sioux Falls. With Westerberg in stir, there was no work at the grain elevator for McCandless, so on October 23, sooner than he might have under different circumstances, the boy left town and resumed a nomadic existence.
The attachment McCandless felt for Carthage remained powerful, however. Before departing, he gave Westerberg a treasured 1942 edition of Tolstoy's War and Peace. On the title page he inscribed, "Transferred to Wayne Westerberg from Alexander. October, 1990. Listen to Pierre." (The latter is a reference to Tolstoy's protagonist and alter ego, Pierre Bezuhov—altruistic, questing, illegitimately born.) And McCandless stayed in touch with Westerberg as he roamed the West, calling or writing Carthage every month or two. He had all his mail forwarded to Westerberg's address and told almost everyone he met thereafter that South Dakota was his home.
In truth McCandless had been raised in the comfortable upper-middle-class environs of Annandale, Virginia. His father, Walt, is an eminent aerospace engineer who designed advanced radar systems for the space shuttle and other high-profile projects while in the employ of NASA and Hughes Aircraft in the 1960s and '70s. In 1978, Walt went into business for himself, launching a small but eventually prosperous consulting firm, User Systems, Incorporated. His partner in the venture was Chris's mother, Billie. There were eight children in the extended family: a younger sister, Carine, with whom Chris was extremely close, and six half-brothers and sisters from Walt's first marriage.
In May 1990, Chris graduated from Emory University in Atlanta, where he'd been a columnist for, and editor of, the student newspaper, The Emory Wheel, and had distinguished himself as a history and anthropology major with a 3.72 grade-point average. He was offered membership in Phi Beta Kappa but declined, insisting that titles and honors are irrelevant.
The final two years of his college education had been paid for with a forty-thousand-dollar bequest left by a friend of the family's; more than twenty-four thousand dollars remained at the time of Chris's graduation, money his parents thought he intended to use for law school. "We misread him," his father admits. What Walt, Billie, and Carine didn't know when they flew down to Atlanta to attend Chris's commencement—what nobody knew—was that he would shortly donate all the money in his college fund to OXFAM America, a charity dedicated to fighting hunger.
The graduation ceremony was on May 12, a Saturday. The family sat through a long-winded commencement address delivered by Secretary of Labor Elizabeth Dole, and then Billie snapped pictures of a grinning Chris traversing the stage to receive his diploma.
The next day was Mother's Day. Chris gave Billie candy, flowers, a sentimental card. She was surprised and extremely touched: It was the first present she had received from her son in more than two years, since he had announced to his parents that, on principle, he would no longer give or accept gifts. Indeed, Chris had only recently upbraided Walt and Billie for expressing their desire to buy him a new car as a graduation present and offering to pay for law school if there wasn't enough money left in his college fund to cover it.
He already had a perfectly good car, he insisted: a beloved 1982 Datsun B210, slightly dented but mechanically sound, with 128,000 miles on the odometer. "I can't believe they'd try and buy me a car," he later complained in a letter to Carine,
or that they think I'd actually let them pay for my law school if I was going to go….I've told them a million times that I have the best car in the world, a car that has spanned the continent from Miami to Alaska, a car that has in all those thousands of miles not given me a single problem, a car that I will never trade in, a car that I am very strongly attached to—yet they ignore what I say and think I'd actually accept a new car from them! I'm going to have to be real careful not to accept any gifts from them in the future because they will think they have bought my respect.
Chris had purchased the secondhand yellow Datsun when he was a senior in high school. In the years since, he'd been in the habit of taking it on extended solo road trips when classes weren't in session, and during that graduation weekend he casually mentioned to his parents that he intended to spend the upcoming summer on the road as well. His exact words were "I think I'm going to disappear for a while." Neither parent made anything of this announcement at the time, although Walt did gently admonish his son, saying "Hey, make sure you come see us before you go." Chris smiled and sort of nodded, a response that Walt and Billie took as an affirmation that he would visit them in Annandale before the summer was out, and then they said their good-byes.
Toward the end of June, Chris, still in Atlanta, mailed his parents a copy of his final grade report: A in Apartheid and South African Society and History of Anthropological Thought; A minus in Contemporary African Politics and the Food Crisis in Africa. A brief note was attached:
Here is a copy of my final transcript. Gradewise things went pretty well and I ended up with a high cumulative average.
Thankyou for the pictures, the shaving gear, and the postcard from Paris. It seems that you really enjoyed your trip there. It must have been a lot of fun.
I gave Lloyd [Chris's closest friend at Emory] his picture, and he was very grateful; he did not have a shot of his diploma getting handed to him.
Not much else happening, but it's starting to get real hot and humid down here. Say Hi to everyone for me.
It was the last anyone in Chris's family would ever hear from him.
During that final year in Atlanta, Chris had lived off campus in a monkish room furnished with little more than a thin mattress on the floor, milk crates, and a table. He kept it as orderly and spotless as a military barracks. And he didn't have a phone, so Walt and Billie had no way of calling him.
By the beginning of August 1990, Chris's parents had heard nothing from their son since they'd received his grades in the mail, so they decided to drive down to Atlanta for a visit. When they arrived at his apartment, it was empty and a FOR RENT sign was taped to the window. The manager said that Chris had moved out at the end of June. Walt and Billie returned home to find that all the letters they'd sent their son that summer had been returned in a bundle. "Chris had instructed the post office to hold them until August 1, apparently so we wouldn't know anything was up," says Billie. "It made us very, very worried." By then Chris was long gone. Five weeks earlier he'd loaded all his belongings into his little car and headed west without an itinerary. The trip was to be an odyssey in the fullest sense of the word, an epic journey that would change everything. He had spent the previous four years, as he saw it, preparing to fulfill an absurd and onerous duty: to graduate from college. At long last he was unencumbered, emancipated from the stifling world of his parents and peers, a world of abstraction and security and material excess, a world in which he felt grievously cut off from the raw throb of existence.
Driving west out of Atlanta, he intended to invent an utterly new life for himself, one in which he would be free to wallow in unfiltered experience. To symbolize the complete severance from his previous life, he even adopted a new name. No longer would he answer to Chris McCandless; he was now Alexander Supertramp, master of his own destiny.
Chapter Four (DETRITAL WASH)
The desert is the environment of revelation, genetically and physiologically alien, sensorily austere, esthetically abstract, historically inimical… Its forms are bold and suggestive. The mind is beset by light and space, the kinesthetic novelty of aridity, high temperature, and wind. The desert sky is encircling, majestic, terrible. In other habitats, the rim of sky above the horizontal is broken or obscured; here, together with the overhead portion, it is infinitely vaster than that of rolling countryside and forest lands. … In an unobstructed sky the clouds seem more massive, sometimes grandly reflecting the earth's curvature on their concave undersides. The angularity of desert landforms imparts a monumental architecture to the clouds as well as to the land….
To the desert go prophets and hermits; through deserts go pilgrims and exiles. Here the leaders of the great religions have sought the therapeutic and spiritual values of retreat, not to escape but to find reality.
PAUL SHEPARD,
MAN IN THE LANDSCAPE:
A HISTORIC VIEW OF THE ESTHETICS OF NATURE
The bear-paw poppy, Arctomecon californica, is a wildflower found in an isolated corner of the Mojave Desert and nowhere else in the world. In late spring it briefly produces a delicate golden bloom, but for most of the year the plant huddles unadorned and unnoticed on the parched earth. A. californica is sufficiently rare that it has been classified as an endangered species. In October 1990. more than three months after McCandless left Atlanta, a National Park Service ranger named Bud Walsh was sent into the backcountry of Lake Mead National Recreation Area to tally bear-paw poppies so that the federal government might better know just how scarce the plants were.
A. californica grows only in gypsum soil of a sort that occurs in abundance along the south shore of Lake Mead, so that is where Walsh led his team of rangers to conduct the botanical survey. They turned off Temple Bar Road, drove two roadless miles down the bed of Detrital Wash, parked their rigs near the lakeshore, and started scrambling up the steep east bank of the wash, a slope of crumbly white gypsum. A few minutes later, as they neared the top of the bank, one of the rangers happened to glance back down into the wash while pausing to catch his breath. "Hey! Look down there!" he yelled. "What the hell is that?" At the edge of the dry riverbed, in a thicket of saltbush not far from where they had parked, a large object was concealed beneath a dun-colored tarpaulin. When the rangers pulled off the tarp, they found an old yellow Datsun without license plates. A note taped to the windshield read, "This piece of sh@t has been abandoned. Whoever can get it out of here can have it." The doors had been left unlocked. The floorboards were plastered with mud, apparently from a recent flash flood. When he looked inside, Walsh found a Gianini guitar, a saucepan containing $4.93 in loose change, a football, a garbage bag full of old clothes, a fishing rod and tackle, a new electric razor, a harmonica, a set of jumper cables, twenty-five pounds of rice, and in the glove compartment, the keys to the vehicle's ignition.
The rangers searched the surrounding area "for anything suspicious," according to Walsh, and then departed. Five days later another ranger returned to the abandoned vehicle, managed to jump-start it without difficulty, and drove it out to the National Park Service maintenance yard at Temple Bar. "He drove it back at sixty miles an hour," Walsh recalls. "Said the thing ran like a champ." Attempting to learn who owned the car, the rangers sent out a bulletin over the Teletype to relevant law-enforcement agencies and ran a detailed search of computer records across the Southwest to see if the Datsun's VIN was associated with any crimes. Nothing turned up.
By and by the rangers traced the car's serial number to the Hertz Corporation, the vehicle's original owner; Hertz said they had sold it as a used rental car many years earlier and had no interest in reclaiming it. "Whoa! Great!" Walsh remembers thinking. "A freebie from the road gods—a car like this will make a great undercover vehicle for drug interdiction." And indeed it did. Over the next three years the Park Service used the Datsun to make undercover drug buys that led to numerous arrests in the crime-plagued national recreation area, including the bust of a high-volume methamphetamine dealer operating out of a trailer park near Bullhead City.
"We're still getting a lot of mileage out of that old car even now," Walsh proudly reports two and a half years after finding the Datsun. "Put a few bucks of gas in the thing, and it will go all day. Real reliable. I kind of wondered why nobody ever showed up to reclaim it."
The Datsun, of course, belonged to Chris McCandless. After piloting it west out of Atlanta, he'd arrived in Lake Mead National Recreation Area on July 6, riding a giddy Emersonian high. Ignoring posted warnings that off-road driving is strictly forbidden, McCandless steered the Datsun off the pavement where it crossed a broad, sandy wash. He drove two miles down the riverbed to the south shore of the lake. The temperature was 120 degrees Fahrenheit. The empty desert stretched into the distance, shimmering in the heat. Surrounded by chollas, bur sage, and the comical scurrying of collared lizards, McCandless pitched his tent in the puny shade of a tamarisk and basked in his newfound freedom.
Detrital Wash extends for some fifty miles from Lake Mead into the mountains north of Kingman; it drains a big chunk of country. Most of the year the wash is as dry as chalk. During the summer months, however, superheated air rises from the scorched earth like bubbles from the bottom of a boiling kettle, rushing heavenward in turbulent convection currents. Frequently the updrafts create cells of muscular, anvil-headed cumulonimbus clouds that can rise thirty thousand feet or more above the Mojave. Two days after McCandless set up camp beside Lake Mead, an unusually robust wall of thunderheads reared up in the afternoon sky, and it began to rain, very hard, over much of the Detrital Valley.
McCandless was camped at the edge of the wash, a couple of feet higher than the main channel, so when the bore of brown water came rushing down from the high country, he had just enough time to gather his tent and belongings and save them from being swept away. There was nowhere to move the car, however, as the only route of egress was now a foaming, full-blown river. As it turned out, the flash flood didn't have enough power to carry away the vehicle or even to do any lasting damage. But it did get the engine wet, so wet that when McCandless tried to start the car soon thereafter, the engine wouldn't catch, and in his impatience he drained the battery.
With the battery dead there was no way to get the Datsun running. If he hoped to get the car back to a paved road, McCandless had no choice but to walk out and notify the authorities of his predicament. If he went to the rangers, however, they would have some irksome questions for him: Why had he ignored posted regulations and driven down the wash in the first place? Was he aware that the vehicle's registration had expired two years before and had not been renewed? Did he know that his driver's license had also expired, and the vehicle was uninsured as well?
Truthful responses to these queries were not likely to be well received by the rangers. McCandless could endeavor to explain that he answered to statutes of a higher order—that as a latter-day adherent of Henry David Thoreau, he took as gospel the essay "On the Duty of Civil Disobedience" and thus considered it his moral responsibility to flout the laws of the state. It was improbable, however, that deputies of the federal government would share his point of view. There would be thickets of red tape to negotiate and fines to pay. His parents would no doubt be contacted. But there was a way to avoid such aggravation: He could simply abandon the Datsun and resume his odyssey on foot. And that's what he decided to do.
Instead of feeling distraught over this turn of events, moreover, McCandless was exhilarated: He saw the flash flood as an opportunity to shed unnecessary baggage. He concealed the car as best he could beneath a brown tarp, stripped it of its Virginia plates, and hid them. He buried his Winchester deer-hunting rifle and a few other possessions that he might one day want to recover. Then, in a gesture that would have done both Thoreau and Tolstoy proud, he arranged all his paper currency in a pile on the sand—a pathetic little stack of ones and fives and twenties—and put a match to it. One hundred twenty-three dollars in legal tender was promptly reduced to ash and smoke.
We know all of this because McCandless documented the burning of his money and most of the events that followed in a journal-snapshot album he would later leave with Wayne Westerberg for safekeeping before departing for Alaskai. Although the tone of the journal—written in the third person in a stilted, self-consciousness voice—often veers toward melodrama, the available evidence indicates that McCandless did not misrepresent the facts; telling the truth was a credo he took seriously.
After loading his few remaining possessions into a backpack, McCandless set out on July 10 to hike around Lake Mead. This, his journal acknowledges, turned out to be a "tremendous mistake…. In extreme July temperatures becomes delirious." Suffering from heat stroke, he managed to flag down some passing boaters, who gave him a lift to Callville Bay, a marina near the west end of the lake, where he stuck out his thumb and took to the road.
McCandless tramped around the West for the next two months, spellbound by the scale and power of the landscape, thrilled by minor brushes with the law, savoring the intermittent company of other vagabonds he met along the way. Allowing his life to be shaped by circumstance, he hitched to Lake Tahoe, hiked into the Sierra Nevada, and spent a week walking north on the Pacific Crest Trail before exiting the mountains and returning to the pavement.
At the end of July, he accepted a ride from a man who called himself Crazy Ernie and offered McCandless a job on a ranch in northern California; photographs of the place show an un-painted, tumbledown house surrounded by goats and chickens, bedsprings, broken televisions, shopping carts, old appliances, and mounds and mounds of garbage. After working there eleven days with six other vagabonds, it became clear to McCandless that Ernie had no intention of ever paying him, so he stole a red ten-speed bicycle from the clutter in the yard, pedaled into Chico, and ditched the bike in a mall parking lot. Then he resumed a life of constant motion, riding his thumb north and west through Red Bluff, Weaverville, and Willow Creek.
At Arcata, California, in the dripping redwood forests of the Pacific shore, McCandless turned right on U.S. Highway 101 and headed up the coast. Sixty miles south of the Oregon line, near the town of Orick, a pair of drifters in an old van pulled over to consult their map when they noticed a boy crouching in the bushes off the side of the road. "He was wearing long shorts and this really stupid hat," says Jan Burres, a forty-one-year-old rubber tramp who was traveling around the West selling knick-knacks at flea markets and swap meets with her boyfriend, Bob. "He had a book about plants with him, and he was using it to pick berries, collecting them in a gallon milk jug with the top cut off. He looked pretty pitiful, so I yelled, 'Hey, you want a ride somewhere?' I thought maybe we could give him a meal or something.
"We got to talking. He was a nice kid. Said his name was Alex. And he was big-time hungry. Hungry, hungry, hungry. But real happy. Said he'd been surviving on edible plants he identified from the book. Like he was real proud of it. Said he was tramping around the country, having a big old adventure. He told us about abandoning his car, about burning all his money. I said, 'Why would you want to do that?' Claimed he didn't need money. I have a son about the same age Alex was, and we've been estranged for a few years now. So I said to Bob, 'Man, we got to take this kid with us. You need to school him about some things.' Alex took a ride from us up to Orick Beach, where we were staying, and camped with us for a week. He was a really good kid. We thought the world of him. When he left, we never expected to hear from him again, but he made a point of staying in touch. For the next two years Alex sent us a postcard every month or two." From Orick, McCandless continued north up the coast. He passed through Pistol River, Coos Bay, Seal Rock, Manzanita, Astoria; Hoquiam, Humptulips, Queets; Forks, Port Angeles, Port Townsend, Seattle. "He was alone," as James Joyce wrote of Stephen Dedalus, his artist as a young man. "He was unheeded, happy, and near to the wild heart of life. He was alone and young and wilful and wildhearted, alone amid a waste of wild air and brackish waters and the seaharvest of shells and tangle and veiled grey sunlight." On August 10, shortly before meeting Jan Burres and Bob, McCandless had been ticketed for hitchhiking near Willow Creek, in the gold-mining country east of Eureka. In an uncharacteristic lapse, McCandless gave his parents' Annaridale address when the arresting officer demanded to know his permanent place of residence. The unpaid ticket appeared in Walt and Billie's mailbox at the end of August.
Walt and Billie, terribly concerned over Chris's vanishing act, had by that time already contacted the Annandale police, who had been of no help. When the ticket arrived from California, they became frantic. One of their neighbors was the director of the U.S. Defense Intelligence Agency, and Walt approached this man, an army general, for advice. The general put him in touch with a private investigator named Peter Kalitka, who'd done contract work for both the DIA and the CIA. He was the best, the general assured Walt; if Chris was out there, Kalitka would find him.
Using the Willow Creek ticket as a starting point, Kalitka launched an extremely thorough search, chasing down leads that led as far afield as Europe and South Africa. His efforts, however, turned up nothing—until December, when he learned from an inspection of tax records that Chris had given away his college fund to OXFAM.
"That really scared us," says Walt "By that point we had absolutely no idea what Chris could be up to. The hitchhiking ticket just didn't make any sense. He loved that Datsun so much it was mind-boggling to me that he would ever abandon it and travel on foot. Although, in retrospect, I guess it shouldn't have surprised me. Chris was very much of the school that you should own nothing except what you can carry on your back at a dead run." As Kalitka was trying to pick up Chris's scent in California, McCandless was already far away, hitching east across the Cascade Range, across the sagebrush uplands and lava beds of the Columbia River basin, across the Idaho panhandle, into Montana. There, outside Cut Bank, he crossed paths with Wayne Westerberg and by the end of September was working for him in Carthage. When Westerberg was jailed and the work came to a halt, and with winter coming on, McCandless headed for warmer climes.
On October 28, he caught a ride with a long-haul trucker into Needles, California. "Overjoyed upon reaching the Colorado River," McCandless wrote in his journal. Then he left the highway and started walking south through the desert, following the river-bank. Twelve miles on foot brought him to Topock, Arizona, a dusty way station along Interstate 40 where the freeway intersects the California border. While he was in town, he noticed a secondhand aluminum canoe for sale and on an impulse decided to buy it and paddle it down the Colorado River to the Gulf of California, nearly four hundred miles to the south, across the border with Mexico.
This lower stretch of the river, from Hoover Dam to the gulf, has little in common with the unbridled torrent that explodes through the Grand Canyon, some 250 miles upstream from Topock. Emasculated by dams and diversion canals, the lower Colorado burbles indolently from reservoir to reservoir through some of the hottest, starkest country on the continent. McCandless was stirred by the austerity of this landscape, by its saline beauty. The desert sharpened the sweet ache of his longing, amplified it, gave shape to it in sere geology and clean slant of light.
From Topock, McCandless paddled south down Lake Havasu under a bleached dome of sky, huge and empty. He made a brief excursion up the Bill Williams River, a tributary of the Colorado, then continued downstream through the Colorado River Indian Reservation, the Cibola National Wildlife Refuge, the Imperial National Wildlife Refuge. He drifted past saguaros and alkali flats, camped beneath escarpments of naked Precambrian stone. In the distance spiky, chocolate-brown mountains floated on eerie pools of mirage. Leaving the river for a day to track a herd of wild horses, he came across a sign warning that he was trespassing on the U.S. Army's highly restricted Yuma Proving Ground. McCandless was deterred not in the least.
At the end of November, he paddled through Yuma, where he stopped long enough to replenish his provisions and send a postcard to Westerberg in care of Glory House, the Sioux Falls work-release facility where Westerberg was doing time. "Hey Wayne!" the card reads,
How's it going? I hope that your situation has improved since the time we last spoke. I've been tramping around Arizona for about a month now. This is a good state! There is all kinds of fantastic scenery and the climate is wonderful. But apart from sending greetings the main purpose of this card is to thank you once again for all your hospitality. It's rare to find a man as generous and good natured as you are. Sometimes I wish I hadn't met you though. Tramping is too easy with all this money. My days were more exciting when I was penniless and had to forage around for my next meal. I couldn't make it now without money, however, as there is very little fruiting agriculture down here at this time.
Please thank Kevin again for all the clothes he gave me, I would have froze to death without them. I hope he got that book to you. Wayne, you really should read War and Peace. I meant it when I said you had one of the highest characters of any man I'd met. That is a very powerful and highly symbolic book. It has things in it that I think you will understand. Things that escape most people. As for me, I've decided that I'm going to live this life for some time to come. The freedom and simple beauty of it is just too good to pass up. One day I'll get back to you Wayne and repay some of your kindness. A case of Jack Daniels maybe? 'Til then I'll always think of you as a friend. GOD BLESS YOU, ALEXANDER On December 2, he reached the Morelos Dam and the Mexican border. Worried that he would be denied entry because he was carrying no identification, he sneaked into Mexico by paddling through the dam's open floodgates and shooting the spillway below. "Alex looks quickly around for signs of trouble," his journal records. "But his entry of Mexico is either unnoticed or ignored. Alexander is jubilant!" His jubilance, however, was short-lived. Below the Morelos Dam the river turns into a maze of irrigation canals, marshland, and dead-end channels, among which McCandless repeatedly lost his way:
Canals break off in a multitude of directions. Alex is dumbfounded. Encounters some canal officials who can speak a little English. They tell him he has not been traveling south but west and is headed for the center of the Baja Peninsula. Alex is crushed. Pleads and persists that there must be some waterway to the Gulf of California. They stare at Alex and think him crazy. But then a passionate conversation breaks out amongst them, accompanied by maps and the flourish of pencils. After 10 minutes they present to Alex a route which apparently will take him to the ocean. He is overjoyed and hope bursts back into his heart. Following the map he reverses back up the canal until he comes upon the Canal de Independencia, which he takes east According to the map this canal should bisect the Wellteco Canal, which will turn south and flow all the way to the ocean. But his hopes are quickly smashed when the canal comes to a dead end in the middle of the desert. A reconnaissance mission reveals, however, that Alex has merely run back into the bed of the now dead and dry Colorado River. He discovers another canal about 1/2 mile on the other side of the river bed. He decides to portage to this canal.
It took McCandless most of three days to carry the canoe and his gear to the new canal. The journal entry for December 5 records,
At last! Alex finds what he believes to be the Wellteco Canal and heads south. Worries and fears return as the canal grows ever smaller…. Local inhabitants help him portage around a barrier…. Alex finds Mexicans to be warm, friendly people. Much more hospitable than Americans….
12/6 Small but dangerous waterfalls litter the canal.
12/9 All hopes collapse! The canal does not reach the ocean but merely peters out into a vast swamp. Alex is utterly confounded. Decides he must be close to ocean and elects to try and work way through swamp to sea. Alex becomes progressively lost to point where he must push canoe through reeds and drag it through mud. All is in despair. Finds some dry ground to camp in swamp at sundown. Next day, on 12/10, Alex resumes quest for an opening to the sea, but only becomes more confused, traveling in circles. Completely demoralized and frustrated he lays in his canoe at day's end and weeps. But then by fantastic chance he comes upon Mexican duck hunting guides who can speak English. He tells them his story and his quest for the sea. They say there is no outlet to the sea. But then one among them agrees to tow Alex back to his basecamp [behind a small motor skiff], and drive him and the canoe [in the bed of a pickup truck] to the ocean. It is a miracle.
The duck hunters dropped him in El Golfo de Santa Clara, a fishing village on the Gulf of California. From there McCandless took to the sea, traveling south down the eastern edge of the gulf. Having reached his destination, McCandless slowed his pace, and his mood became more contemplative. He took photographs of a tarantula, plaintive sunsets, windswept dunes, the long curve of empty coastline. The journal entries become short and perfunctory. He wrote fewer than a hundred words over the month that followed.
On December 14, weary of paddling, he hauled the canoe far up the beach, climbed a sandstone bluff, and set up camp on the edge of a desolate plateau. He stayed there for ten days, until high winds forced him to seek refuge in a cave midway up the precipitous face of the bluff, where he remained for another ten days. He greeted the new year by observing the full moon as it rose over the Gran Desierto—the Great Desert: seventeen hundred square miles of shifting dunes, the largest expanse of pure sand desert in North America. A day later he resumed paddling down the barren shore.
His journal entry for January 11, 1991, begins "A very fateful day." After traveling some distance south, he beached the canoe on a sandbar far from shore to observe the powerful tides. An hour later violent gusts started blowing down from the desert, and the wind and tidal rips conspired to carry him out to sea.
مشارکت کنندگان در این صفحه
تا کنون فردی در بازسازی این صفحه مشارکت نداشته است.
🖊 شما نیز می‌توانید برای مشارکت در ترجمه‌ی این صفحه یا اصلاح متن انگلیسی، به این لینک مراجعه بفرمایید.