سرفصل های مهم
بیوگرافی های استادان مدرن
توضیح مختصر
زمان مطالعه

15 دقیقه

سطح

خیلی سخت
دانلود اپلیکیشن «زیبوک»
این فصل را می‌توانید به بهترین شکل و با امکانات عالی در اپلیکیشن «زیبوک» بخوانید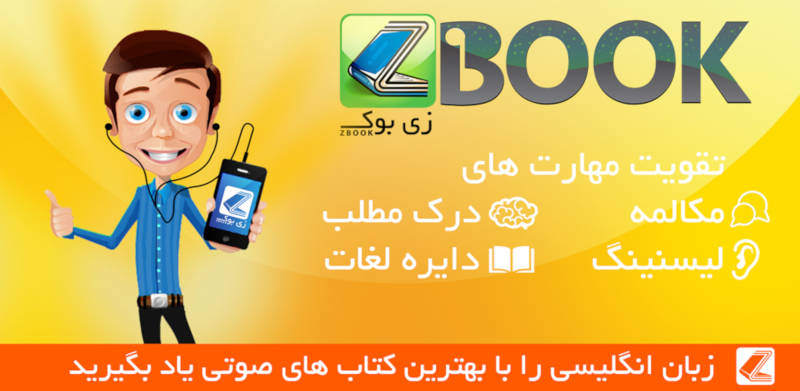 متن انگلیسی فصل
CONTEMPORARY MASTER BIOGRAPHIES
Santiago Calatrava was born in 1951, in Valencia, Spain. He earned his architecture degree from the Polytechnic University of Valencia, and then went on to obtain a PhD in civil engineering from the Swiss Federal Institute of Technology, in Zurich, Switzerland. Because of his civil engineering background, Calatrava has focused primarily on large-scale public projects such as bridges, train stations, museums, cultural centers, and sports complexes. Inspired by organic shapes in nature, Calatrava has sought to infuse these public projects with a mythic, yet futuristic quality, featuring parts of buildings that move and change shape. Among his notable designs are BCE Place Galleria in Toronto, Canada (1992), Oriente Railway Station in Lisbon, Portugal (1998), the extension to the Milwaukee Art Museum (2001), the Puente de la Mujer in Buenos Aires, Argentina (2001), Auditorio de Tenerife in Santa Cruz, the Canary Islands (2003), the Athens Olympic Sports Complex (2004), the Turning Torso Tower in Malmo, Sweden (2005), and the Light Railway Bridge in Jerusalem, Israel (2008). He is currently designing the Transportation Hub at the World Trade Center in New York City, expected to open in 2014. Calatrava is also a renowned sculptor whose work has been shown in galleries all around the world. Among his numerous awards, he has received the Gold Medal from the Institution of Structural Engineers (1992) and the Gold Medal from the American Institute of Architects (2005).
Daniel Everett was born in 1951, in Holtville, California. He received a degree in foreign missions from the Moody Bible Institute of Chicago, and became an ordained minister. After studying linguistics at the Summer Institute of Languages, a Christian organization, Everett and his family were sent as missionaries to the Amazon basin, to live with a small group of hunter and gatherers known as the Pirahã, whose language is not related to any other living dialect. After spending many years among the Pirahã, Everett was finally able to crack the code of their seemingly indecipherable language, and in the process made some discoveries about the nature of human language that continue to stir controversy in linguistics. He has also conducted research, and published articles, on more than a dozen distinct Amazonian languages. Everett has a PhD in linguistics from the State University of Campinas in Brazil. He served as professor of Linguistics and Anthropology at the University of Pittsburgh, where he was also chairman of the Department of Linguistics. He has also taught at the University of Manchester (England) and Illinois State University. Everett is currently the dean of Arts and Sciences at Bentley University. He has published two books: the best-selling Don't Sleep, There are Snakes: Life and Language in the Amazonian Jungle (2008), and Language: The Cultural Tool (2012). His work with the Pirahã is the subject of a documentary, The Grammar of Happiness (2012).
Teresita Fernández was born in 1968, in Miami, Florida. She received a BFA from Florida International University, and her MFA from Virginia Commonwealth University. Fernández is a conceptual artist who is best known for her public sculptures and for her large-scale pieces in unconventional materials. In her work she likes to explore how psychology impacts our perception of the world around us; for this purpose, she creates immersive environments that challenge our conventional views of art and nature. Her work has been exhibited in prominent museums around the world, including the Museum of Modern Art in New York, the San Francisco Museum of Modern Art, and the Corcoran Gallery of Art in Washington, D.C. Her large-scale commissions include a recent site-specific work titled Blind Blue Landscape at the renowned Bennesee Art site in Naoshima, Japan. Fernández has received numerous awards, including a Guggenheim Fellowship, an American Academy in Rome Affiliated Fellowship, and a National Endowment for the Arts Artist's Grant. In 2005 she was awarded a MacArthur Foundation Fellowship, also known as the "genius grant." In 2011 President Barack Obama appointed Fernández to serve on the U.S. Commission on Fine Arts.
Paul Graham was born in 1964, in Weymouth, England. His family moved to the United States when he was four, and he was raised in Monroeville, Pennsylvania. Graham obtained a BA in philosophy from Cornell University, and a PhD in computer science from Harvard University. He studied painting at the Rhode Island School of Design and the Accademia di Belle Arti in Florence, Italy. In 1995 he cofounded Viaweb, the first application service provider that allowed users to set up their own Internet stores. After Yahoo! acquired Viaweb for close to $50 million (and renamed it Yahoo! Store), Graham went on to write a highly popular series of online essays about programming, tech startups, the history of technology, and art. Inspired by the reaction to a talk he gave at the Harvard Computer Society in 2005, Graham created Y Combinator, an apprenticeship system that provides seed funding, advice, and mentorship to young tech entrepreneurs. It has since become one of the most successful tech incubators in the world. Its portfolio of over two hundred companies is currently worth more than $4 billion, and includes DropBox, Reddit, loopt, and AirBnB. He has published two books: On Lisp (1993) about the computer programming language, and Hackers and Painters (2004). His online essays can be viewed at PaulGraham.com.
Temple Grandin was born in 1947, in Boston, Massachusetts. At the age of three she was diagnosed with autism. Through special mentoring and work with a speech therapist, she slowly mastered the language skills that allowed her to develop intellectually and to attend various schools, including a high school for gifted children, where she excelled in science. Grandin went on to receive a bachelor's degree in psychology from Franklin Pierce College, a master's degree in animal science from Arizona State University, and a doctorate in animal science from the University of Illinois at Urbana-Champaign. After graduation, she worked as a designer of livestock-handling facilities. Half the cattle in the United States are handled by equipment she has designed. Her work in this area is devoted to making more humane, stress-free environments for animals in slaughterhouses. For this purpose, she has created a series of guidelines for handling cattle and pigs at meat plants that are now used by companies such as McDonald's. Grandin has become a popular lecturer on animal rights and on autism. She has written several best-selling books, including Thinking in Pictures: My Life with Autism (1996), Animals in Translation: Using the Mysteries of Autism to Decode Animal Behavior (2005), and The Way I See It: A Personal Look at Autism and Aspergers (2009). In 2010 she was the subject of an HBO biopic about her life, titled Temple Grandin. She is currently a professor of animal science at Colorado State University.
Yoky Matsuoka was born in 1972, in Tokyo, Japan. As a promising young tennis player, Matsuoka came to the United States to attend a high-level tennis academy. She ended up staying, completing her high school studies in the States, and then attending the University of California at Berkeley, where she received a BS in electrical engineering and computer science. She received her PhD in electrical engineering and artificial intelligence from MIT. While at MIT she was the chief engineer at Barrett Technology, where she developed a robotic hand that became an industry standard. She has served as a professor of robotics and mechanical engineering at Carnegie Mellon University and professor of computer science and engineering at the University of Washington at Seattle. At the University of Washington, Matsuoka created a new field, which she called "neurobotics," and established the university's neurobotics laboratory, where robotic models and virtual environments are used to understand the biomechanics and neuromuscular control of human limbs. In 2007, Matsuoka was awarded a MacArthur Foundation Fellowship, or "genius grant." She was a cofounder of Google's X division, where she served as Head of Innovation. Matsuoka is currently the vice president of technology at Nest Labs, a green technology firm that develops energy-efficient consumer products such as the Nest Learning Thermostat.
Vilayanur S. Ramachandran was born in 1951, in Madras, India. He trained as a doctor, then switched fields to study visual psychology at Trinity College at the University of Cambridge in England, where he received his PhD. In 1983 he was appointed assistant professor of psychology at the University of California at San Diego (UCSD). He is currently a Distinguished Professor in the Psychology Department and Neurosciences Program at UCSD, and also serves as the director of the university's Center for Brain and Cognition. He is best known for his work on bizarre neurological syndromes such as phantom limbs, various body-identity disorders, Capgras delusion (in which the sufferer believes that family members have been replaced by impostors), and for his theories on mirror neurons and synesthesia. Among his numerous awards, he has been elected to an honorary life membership to the Royal Institution of Great Britain, fellowships from Oxford University and Stanford University, and the annual Ramon Y Cajal award from the International Neuropsychiatry Society. In 2011 Time magazine listed him as "one of the most influential people in the world." He is the author of the best-selling Phantoms in the Brain (1998), as well as A Brief Tour of Human Consciousness: From Impostor Poodles to Purple Numbers (2005), and The Tell-Tale Brain: A Neuroscientist's Quest for What Makes Us Human (2010).
Freddie Roach was born in 1960, in Dedham, Massachusetts. He began training as a boxer at the age of six. By the time he turned professional in 1978, Roach had fought 150 amateur bouts. Training under the legendary Eddie Futch, as a professional Roach compiled a record of 41 wins (17 by knockout) and 13 losses. After retiring as a fighter in 1986, Roach apprenticed as a trainer under Futch, then started his own career several years later, opening in 1995 his Wild Card Boxing Club in Hollywood, California, where he now trains his stable of fighters. As a trainer Roach has worked with 28 world champion boxers including Manny Pacquiao, Mike Tyson, Oscar De La Hoya, Amir Khan, Julio César Chávez Jr., James Toney, and Virgil Hill. He is also the coach of UFC Welterweight Champion Georges St. Pierre, and one of the top female boxers in the world, Lucia Rijker. In 1990 Roach was diagnosed with Parkinson's disease, but has been able to largely control the effects of it through medication and his rigorous training regimen. Among his numerous awards, he has been named Trainer of Year by the Boxing Writers Association of America an unprecedented five times, and was recently inducted into the International Boxing Hall of Fame. Roach is the focus of the current HBO series On Freddie Roach, directed by Peter Berg.
Cesar Rodriguez Jr. was born in 1959, in El Paso, Texas. After graduating from the Citadel, the Military College of South Carolina, with a degree in business administration, Rodriguez entered the Air Force Undergraduate Pilot Training Program. Trained as a command fighter pilot on the F-15, among other jets, he slowly rose through the ranks, becoming major in 1993, lieutenant colonel in 1997, and full colonel in 2002. He compiled over 3,100 fighter flight hours, 350 of which were in combat operations. He distinguished himself in aerial combat, as he is credited with downing three enemy aircraft—two Iraqi MiG fighters during Operation Desert Storm (1991) and a Yugoslavian Air Force MiG during the Yugoslav War (1999). His three kills in active duty are the most of any American pilot since the Vietnam War. Rodriguez commanded the 332nd Expeditionary Operations Group during Operation Iraqi Freedom (2003). Rodriguez retired from the air force in 2006. He is a graduate of the U.S. Air Force Air Command and Staff College, and the U.S. Naval War College. Among his numerous medals, he has been awarded three Distinguished Flying Crosses, the Legion of Merit, and the Bronze Star. He is currently employed by Raytheon as the director of International Programs and Growth for their Air Warfare Systems Product line.
مشارکت کنندگان در این صفحه
تا کنون فردی در بازسازی این صفحه مشارکت نداشته است.
🖊 شما نیز می‌توانید برای مشارکت در ترجمه‌ی این صفحه یا اصلاح متن انگلیسی، به این لینک مراجعه بفرمایید.