سرفصل های مهم
بخش 03
توضیح مختصر
زمان مطالعه

50 دقیقه

سطح

خیلی سخت
دانلود اپلیکیشن «زیبوک»
این فصل را می‌توانید به بهترین شکل و با امکانات عالی در اپلیکیشن «زیبوک» بخوانید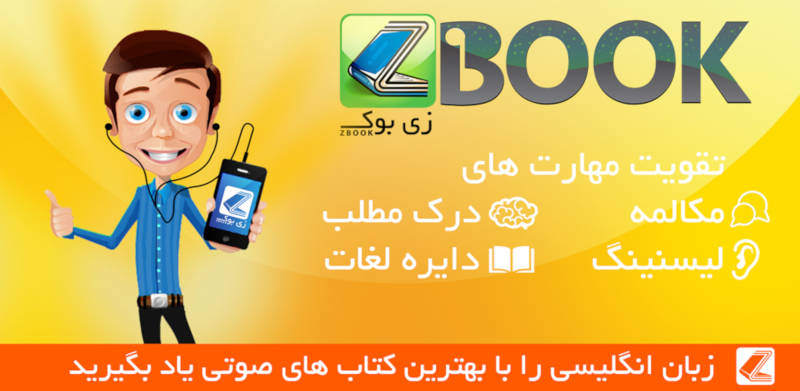 متن انگلیسی فصل
"It just seems impossible to catch that thief," Helen said with a sigh.
On a sudden hunch Nancy took down from the wall a memo pad and pencil which hung there. Putting a finger to her lips to indicate that Helen was not to comment, Nancy wrote on the sheet: "I think the only way to catch the ghost is to trap him. I believe he has one or more microphones hidden some place and that he hears all our plans."
Nancy looked up at Helen, who nodded silently. Nancy continued to write, "I don't want to worry Miss Flora or Aunt Rosemary, so let's keep our plans a secret. I suggest that we go to bed tonight as usual and carry on a conversation about our plans for tomorrow. But actually we won't take off our clothes. Then about midnight let's tiptoe downstairs to watch. I'll wait in the kitchen. Do you want to stay in the living room?"
Again Helen nodded. Nancy, thinking that they had been quiet too long, and that if there was an eavesdropper nearby he might become suspicious, said aloud, "What would Miss Flora and Aunt Rosemary like for lunch, Helen?"
"Why, uh—" Helen found it hard to transfer to the new subject. "They—uh—both love soup."
"Then I'll make cream of chicken soup," said Nancy. "Hand me a can of chicken and rice, will you? And I'll get the milk."
As Helen was doing this, Nancy lighted a match, held her recently written note over the sink, and set fire to the paper.
Helen smiled. "Nancy thinks of everything," she said to herself.
The girls chatted gaily as they prepared the food and finally carried four trays out to the garden. They did not mention their midnight plan. The day in the garden was proving to be most beneficial to Miss Flora, and the girls were sure she would sleep well that night. Nancy's plan was followed to the letter. Just as the grandfather clock in the hall was striking midnight, Nancy arrived in the kitchen and sat down to await developments. Helen was posted in a living-room chair near the hall doorway. Moonlight streamed into both rooms but the girls had taken seats in the shadows.
Helen was mentally rehearsing the further instructions which Nancy had written to her during the afternoon. The young sleuth had suggested that if Helen should see anyone, she was to run to the front door, open it, and yell "Police!" At the same time she was to try to watch where the intruder disappeared.
The minutes ticked by. There was not a sound in the house. Then suddenly Nancy heard the front door open with a bang and Helen's voice yell loudly and clearly: "Police! Help! Police!"
CHAPTER XI
An Elusive Ghost
BY THE time Nancy reached the front hall, Tom Patrick, the police guard, had rushed into the house. "Here I am!" he called. "What's the matter?"
Helen led the way into the living room, and switched on the chandelier light.
"That sofa next to the fireplace!" she said in a trembling voice. "It moved! I saw it move!" "You mean somebody moved it?" the detective asked.
"I—I don't know," Helen replied. "I couldn't see anybody."
Nancy walked over to the old-fashioned sofa, set in the niche alongside the fireplace. Certainly the piece was in place now. If the ghost had moved it, he had returned the sofa to its original position.
"Let's pull it out and see what we can find," Nancy suggested.
She tugged at one end, while the guard pulled the other. It occurred to Nancy that a person who moved it alone would have to be very strong.
"Do you think your ghost came up through a trap door or something?" the detective asked. Neither of the girls replied. They had previously searched the area, and even now as they looked over every inch of the floor and the three walls surrounding the high sides of the couch, they could detect nothing that looked like an opening.
By this time Helen looked sheepish. "I—I guess I was wrong," she said finally. Turning to the police guard, she said, "I'm sorry to have taken you away from your work."
"Don't feel too badly about it. But I'd better get back to my guard duty," the man said, and left the house.
"Oh, Nancy!" Helen cried out. "I'm so sorry!"
She was about to say more but Nancy put a finger to her lips. They could use the same strategy for trapping the thief at another time. In case the thief might be listening, Nancy did not want to give away their secret.
Nancy felt that after all the uproar the ghost would not appear again that night. She motioned to Helen that they would go quietly upstairs and get some sleep. Hugging the walls of the stairway once more, they ascended noiselessly, tiptoed to their room, and got into bed.
"I'm certainly glad I didn't wake up Miss Flora and Aunt Rosemary," said Helen sleepily as she whispered good night.
Though Nancy had been sure the ghost would not enter the mansion again that night, she discovered in the morning that she had been mistaken. More food had been stolen sometime between midnight and eight o'clock when she and Helen started breakfast. Had the ghost taken it for personal use or only to worry the occupants of Twin Elms?
"I missed my chance this time," Nancy murmured to her friend. "After this, I'd better not trust what that ghost's next move may be!"
At nine o'clock Hannah Gruen telephoned the house. Nancy happened to answer the ring and after the usual greetings was amazed to hear Hannah say, "I'd like to speak to your father."
"Why, Dad isn't here!" Nancy told her. "Don't you remember—the telegram said he wasn't coming?"
"He's not there!" Hannah exclaimed. "Oh, this is bad, Nancy—very bad." "What do you mean, Hannah?" Nancy asked fearfully.
The housekeeper explained that soon after receiving the telegram on Tuesday evening, Mr. Drew himself had phoned. "He wanted to know if you were still in Cliffwood, Nancy. When I told him yes, he said he would stop off there on his way home Wednesday."
Nancy was frightened, but she asked steadily, "Hannah, did you happen to mention the telegram to him?"
"No, I didn't," the housekeeper replied. "I didn't think it was necessary."
"Hannah darling," said Nancy, almost on the verge of tears, "I'm afraid that telegram was a hoax!"
"A hoax!" Mrs. Gruen cried out.
"Yes. Dad's enemies sent it to keep me from meeting him!"
"Oh, Nancy," Hannah wailed, "You don't suppose those enemies that Mr. Comber warned you about have waylaid your father and are keeping him prisoner?"
"I'm afraid so," said Nancy. Her knees began to quake and she sank into the chair alongside the telephone table.
"What'll we do?" Hannah asked. "Do you want me to notify the police?"
"Not yet. Let me do a little checking first."
"All right, Nancy. But let me know what happens."
"I will."
Nancy put the phone down, then looked at the various telephone directories which lay on the table. Finding one which contained River Heights numbers, she looked for the number of the telegraph office and put in a call. She asked the clerk who answered to verify that there had been a telegram from Mr. Drew on Tuesday.
After a few minutes wait, the reply came. "We have no record of such a telegram." Nancy thanked the clerk and hung up. By this time her hands were shaking with fright. What had happened to her father?
Getting control of herself, Nancy telephoned in turn to the airport, the railroad station, and the bus lines which served Cliffwood. She inquired about any accidents which might have occurred on trips from Chicago the previous day or on Tuesday night. In each case she was told there had been none.
"Oh, what shall I do?" Nancy thought in dismay.
Immediately an idea came to her and she put in a call to the Chicago hotel where her father had registered. Although she thought it unlikely, it was just possible that he had changed his mind again and was still there. But a conversation with the desk clerk dashed this hope. "No, Mr. Drew is not here. He checked out Tuesday evening. I don't know his plans, but I'll connect you with the head porter. He may be able to help you."
In a few seconds Nancy was asking the porter what he could tell her to help clear up the mystery of her father's disappearance. "All I know, miss, is that your father told me he was taking a sleeper train and getting off somewhere Wednesday morning to meet his daughter."
"Thank you. Oh, thank you very much," said Nancy. "You've helped me a great deal." So her father had taken the train home and probably had reached the Cliffwood station! Next she must find out what had happened to him after that!
Nancy told Aunt Rosemary and Helen what she had learned, then got in her convertible and drove directly to the Cliffwood station. There she spoke to the ticket agent. Unfortunately, he could not identify Mr. Drew from Nancy's description as having been among the passengers who got off either of the two trains arriving from Chicago on Wednesday.
Nancy went to speak to the taximen. Judging by the line of cabs, she decided that all the drivers who served the station were on hand at the moment. There had been no outgoing trains for nearly an hour and an incoming express was due in about fifteen minutes. "I'm in luck," the young detective told herself. "Surely one of these men must have driven Dad."
She went from one to another, but each of them denied having carried a passenger of Mr. Drew's description the day before.
By this time Nancy was in a panic. She hurried inside the station to a telephone booth and called the local police station. Nancy asked to speak to the captain and in a moment he came on the line.
"Captain Rossland speaking," he said crisply.
Nancy poured out her story. She told of the warning her father had received in River Heights and her fear that some enemy of his was now detaining the lawyer against his will.
"This is very serious, Miss Drew," Captain Rossland stated. "I will put men on the case at once," he said.
As Nancy left the phone booth, a large, gray-haired woman walked up to her. "Pardon me, miss, but I couldn't help overhearing what you said. I believe maybe I can help you." Nancy was surprised and slightly suspicious. Maybe this woman was connected with the abductors and planned to make Nancy a prisoner too by promising to take her to her father! "Don't look so frightened," the woman said, smiling. "All I wanted to tell you is that I'm down here at the station every day to take a train to the next town. I'm a nurse and I'm on a case over there right now." "I see," Nancy said.
"Well, yesterday I was here when the Chicago train came in. I noticed a tall, handsome man—such as you describe your father to be—step off the train. He got into the taxi driven by a man named Harry. I have a feeling that for some reason the cabbie isn't telling the truth. Let's talk to him."
Nancy followed the woman, her heart beating furiously. She was ready to grab at any straw to get a clue to her father's whereabouts!
"Hello, Miss Skade," the taximan said. "How are you today?"
"Oh, I'm all right," the nurse responded. "Listen, Harry. You told this young lady that you didn't carry any passenger yesterday that looked like her father. Now I saw one get into your cab. What about it?"
Harry hung his head. "Listen, miss," he said to Nancy, "I got three kids and I don't want nothin' to happen to 'em. See?"
"What do you mean?" Nancy asked, puzzled.
When the man did not reply, Miss Skade said, "Now look, Harry. This girl's afraid that her father has been kidnapped. It's up to you to tell her all you know."
"Kidnapped!" the taximan shouted. "Oh, goodnight! Now I don't know what to do." Nancy had a sudden thought. "Has somebody been threatening you, Harry?" she asked.
The cab driver's eyes nearly popped from his head. "Well," he said, "since you've guessed it, I'd better tell you everything I know."
He went on to say that he had taken a passenger who fitted Mr. Drew's description toward Twin Elms where he had said he wanted to go. "Just as we were leaving the station, two other men came up and jumped into my cab. They said they were going a little farther than that and would I take them? Well, about halfway to Twin Elms, one of those men ordered me to pull up to the side of the road and stop. He told me the stranger had blacked out. He and his buddy jumped out of the car and laid the man on the grass." "How ill was he?" Nancy asked.
"I don't know. He was unconscious. Just then another car came along behind us and stopped. The driver got out and offered to take your father to a hospital. The two men said okay."
Nancy took heart. Maybe her father was in a hospital and had not been abducted at all But a moment later her hopes were again dashed when Harry said: "I told those guys I'd be glad to drive the sick man to a hospital, but one of them turned on me, shook his fist, and yelled, 'You just forget everything that's happened or it'll be too bad for you and your kids!'"
"Oh!" Nancy cried out. and for a second everything seemed to swim before her eyes. She clutched the door handle of the taxi for support.
There was no question now but that her father had been drugged, then kidnapped!
CHAPTER XII
The Newspaper Clue
Miss SKADE grabbed Nancy. "Do you feel ill?" the nurse asked quickly.
"Oh, I'll be all right," Nancy replied. "This news has been a great shock to me."
"Is there any way I can help you?" the woman questioned. "I'd be very happy to."
"Thank you, but I guess not," the young sleuth said. Smiling ruefully, she added, "But I must get busy and do something about this."
The nurse suggested that perhaps Mr. Drew was in one of the local hospitals. She gave Nancy the names of the three in town.
"I'll get in touch with them at once," the young detective said. "You've been most kind. And here comes your train, Miss Skade. Good-by and again thanks a million for your help!" Harry climbed out of his taxi and went to stand at the platform to signal passengers for his cab. Nancy hurried after him, and before the train came in, asked if he would please give her a description of the two men who had been with her father.
"Well, both of them were dark and kind of athletic-looking. Not what I'd call handsome. One of 'em had an upper tooth missing. And the other fellow—his left ear was kind of crinkled, if you know what I mean."
"I understand," said Nancy. "I'll give a description of the two men to the police."
She went back to the telephone booth and called each of the three hospitals, asking if anyone by the name of Carson Drew had been admitted or possibly a patient who was not conscious and had no identification. Only Mercy Hospital had a patient who had been unconscious since the day before. He definitely was not Mr. Drew—he was Chinese! Sure now that her father was being held in some secret hiding place, Nancy went at once to police headquarters and related the taximan's story.
Captain Rossland looked extremely concerned. "This is alarming, Miss Drew," he said, "but I feel sure we can trace that fellow with the crinkly ear and we'll make him tell us where your father is I doubt, though, that there is anything you can do. You'd better leave it to the police."
Nancy said nothing. She was reluctant to give up even trying to do something, but she acquiesced.
"In the meantime," said the officer, "I'd advise you to remain at Twin Elms and concentrate on solving the mystery there. From what you tell me about your father, I'm sure he'll be able to get out of the difficulty himself, even before the police find him."
Aloud, Nancy promised to stay on call in case Captain Rossland might need her. But in her own mind the young sleuth determined that if she got any kind of a lead concerning her father, she was most certainly going to follow it up.
Nancy left police headquarters and strolled up the street, deep in thought. "Instead of things getting better, all my problems seem to be getting worse. Maybe I'd better call Hannah."
Since she had been a little girl, Nancy had found solace in talking to Hannah Gruen. The housekeeper had always been able to give her such good advice!
Nancy went into a drugstore and entered one of the telephone booths. She called the Drew home in River Heights and was pleased when Mrs. Gruen answered. The housekeeper was aghast to learn Nancy's news but said she thought Captain Rossland's advice was sound. "You've given the police the best leads in the world and I believe that's all you can do. But wait—" the housekeeper suddenly said. "If I were you, Nancy, I'd call up those railroad lawyers and tell them exactly what has happened. Your father's disappearance is directly concerned with that bridge project, I'm sure, and the lawyers may have some ideas about where to find him."
"That's a wonderful suggestion, Hannah," said Nancy. "I'll call them right away."
But when the young detective phoned the railroad lawyers, she was disappointed to learn that all the men were out to lunch and none of them would return before two o'clock. "Oh dear!" Nancy sighed. "Well, I guess I'd better get a snack while waiting for them to come back." But in her worried state she did not feel like eating.
There was a food counter at the rear of the drugstore and Nancy made her way to it.
Perching on a high-backed stool, she read the menu over and over. Nothing appealed to her. When the counterman asked her what she wanted, Nancy said frankly she did not know— she was not very hungry"Then I recommend our split-pea soup," he told her. "It's homemade and out of this world." Nancy smiled at him. "I'll take your advice and try it."
The hot soup was delicious. By the time she had finished it, Nancy's spirits had risen considerably.
"And how about some custard pie?" the counterman inquired. "It's just like Mother used to make."
"All right," Nancy answered, smiling at the solicitous young man. The pie was ice cold and proved to be delicious. When Nancy finished eating it, she glanced at her wrist watch. It was only one-thirty. Seeing a rack of magazines, she decided to while away the time reading in her car.
She purchased a magazine of detective stories, one of which proved to be so intriguing that the half hour went by quickly. Promptly at two o'clock Nancy returned to the phone booth and called the offices of the railroad lawyers. The switchboard operator connected her with Mr. Anthony Barradale and Nancy judged from his voice that he was fairly young. Quickly she told her story.
"Mr. Drew being held a prisoner!" Mr. Barradale cried out. "Well, those underhanded property owners are certainly going to great lengths to gain a few dollars."
"The police are working on the case, but I thought perhaps your firm would like to take a hand also," Nancy told the lawyer.
"We certainly will," the young man replied. "I'll speak to our senior partner about it. I know he will want to start work at once on the case."
"Thank you," said Nancy. She gave the address and telephone number of Twin Elms and asked that the lawyers get in touch with her there if any news should break.
"We'll do that," Mr. Barradale promised.
Nancy left the drugstore and walked back to her car. Climbing in, she wondered what her next move ought to be.
"One thing is sure," she thought. "Work is the best antidote for worry. I'll get back to Twin Elms and do some more sleuthing there."
As she drove along, Nancy reflected about the ghost entering Twin Elms mansion by a subterranean passage. Since she had found no sign of one in any of the outbuildings on the estate, it occurred to her that possibly it led from an obscure cave, either natural or manmade. Such a device would be a clever artifice for an architect to use.
Taking a little-used road that ran along one side of the estate, Nancy recalled having seen a long, grassed-over hillock which she had assumed to be an old aqueduct. Perhaps this was actually the hidden entrance to Twin Elms!
She parked her car at the side of the road and took a flashlight from the glove compartment. In anticipation of finding the answer to the riddle, Nancy crossed the field, and as she came closer to the beginning of the huge mound, she could see stones piled up. Getting nearer, she realized that it was indeed the entrance to a rocky cave. "Well, maybe this time I've found it!" she thought, hurrying forward.
The wind was blowing strongly and tossed her hair about her face. Suddenly a freakish gust swept a newspaper from among the rocks and scattered the pages helter-skelter.
Nancy was more excited than ever. The newspaper meant a human being had been there not too long ago! The front page sailed toward her. As she grabbed it up, she saw to her complete astonishment that the paper was a copy of the River Heights Gazette. The date was the Tuesday before.
"Someone interested in River Heights has been here very recently!" the young sleuth said to herself excitedly.
Who was the person? Her father? Comber? Who?
Wondering if the paper might contain any clue, Nancy dashed around to pick up all the sheets. As she spread them out on the ground, she noticed a hole in the page where classified ads appeared.
"This may be a very good clue!" Nancy thought. "As soon as I get back to the house, I'll call Hannah and have her look up Tuesday's paper to see what was in that ad."
It suddenly occurred to Nancy that the person who had brought the paper to the cave might be inside at this very moment. She must watch her step; he might prove to be an enemy!
"This may be where Dad is being held a prisoner!" Nancy thought wildly.
Flashlight in hand, and her eyes darting intently about, Nancy proceeded cautiously into the cave. Five feet, ten. She saw no one. Fifteen more.Twenty. Then Nancy met a dead end. The empty cave was almost completely round and had no other opening, "Oh dear, another failure," Nancy told herself disappointedly, as she retraced her steps. "My only hope now is to learn something important from the ad in the paper."
Nancy walked back across the field. Her eyes were down, as she automatically looked for footprints. But presently she looked up and stared in disbelief.
A man was standing alongside her car, examining it. His back was half turned toward Nancy, so she could not see his face very well. But he had an athletic build and his left ear was definitely crinkly!
CHAPTER XIII
The Cash
THE STRANGER inspecting Nancy's car must have heard her coming. Without turning around, he dodged back of the automobile and started off across the field in the opposite direction.
"He certainly acts suspiciously. He must be the man with the crinkly ear who helped abduct my father!" Nancy thought excitedly.
Quickly she crossed the road and ran after him as fast as she could, hoping to overtake him. But the man had had a good head start. Also, his stride was longer than Nancy's and he could cover more ground in the same amount of time.
The far corner of the irregular-shaped field ended at the road on which Riverview Manor stood. When Nancy reached the highway, she was just in time to see the stranger leap into a parked car and drive off.
The young detective was exasperated. She had had only a glimpse of the man's profile. If only she could have seen him full face or caught the license number of his car!
"I wonder if he's the one who dropped the newspaper?" she asked herself. "Maybe he's from River Heights!" She surmised that the man himself was not one of the property owners but he might have been hired by Willie Wharton or one of the owners to help abduct Mr.
Drew.
"I'd better hurry to a phone and report this," Nancy thought.
She ran all the way back across the field, stepped into her own car, turned it around, and headed for Twin Elms. When Nancy arrived, she sped to the telephone in the hall and dialed Cliffwood Police Headquarters. In a moment she was talking to the captain and gave him her latest information.
"It certainly looks as if you picked up a good clue, Miss Drew," the officer remarked. "I'll send out an alarm immediately to have this man picked up." "I suppose there is no news of my father," Nancy said.
"I'm afraid not. But a couple of our men talked to the taxi driver Harry and he gave us a pretty good description of the man who came along the road while your father was lying unconscious on the grass—the one who offered to take him to the hospital." "What did he look, like?" Nancy asked.
The officer described the man as being in his early fifties, short, and rather heavy-set. He had shifty pale-blue eyes.
"Well," Nancy replied, "I can think of several men who would fit that description. Did he have any outstanding characteristics?"
"Harry didn't notice anything, except that the fellow's hands didn't look as if he did any kind of physical work. The taximan said they were kind of soft and pudgy."
"Well, that eliminates all the men I know who are short, heavy-set and have pale-blue eyes.
None of them has hands like that."
"It'll be a great identifying feature," the police officer remarked. "Well, I guess I'd better get that alarm out."
Nancy said good-by and put down the phone. She waited several seconds for the line to clear, then picked up the instrument again and called Hannah Gruen. Before Nancy lay the sheet of newspaper from which the advertisement had been torn.
"The Drew residence," said a voice on the phone.
"Hello, Hannah. This is Nancy."
"How are you, dear? Any news?" Mrs. Gruen asked quickly.
"I haven't found Dad yet," the young detective replied. "And the police haven't either. But
I've picked up a couple of clues."
"Tell me about them," the housekeeper requested excitedly.
Nancy told her about the man with the crinkly ear and said she was sure that the police would soon capture him. "If he'll only talk, we may find out where Dad is being held."
"Oh, I hope so!" Hannah sighed. "Don't get discouraged, Nancy."
At this point Helen came into the hall, and as she passed Nancy on her way to the stairs, smiled at her friend. The young sleuth was about to ask Hannah to get the Drews' Tuesday copy of the River Heights Gazette when she heard a cracking noise overhead. Immediately she decided the ghost might be at work again.
"Hannah, I'll call you back later," Nancy said and put down the phone.
She had no sooner done this than Helen screamed, "Nancy, run! The ceiling!" She herself started for the front door.
Nancy, looking up, saw a tremendous crack in the ceiling just above the girls' heads. The next instant the whole ceiling crashed down on them! They were thrown to the floor. "Oh!" Helen moaned. She was covered with lath and plaster, and had been hit hard on the head. But she managed to call out from under the debris, "Nancy, are you all right?" There was no answer.
The tremendous noise had brought Miss Flora and Aunt Rosemary on a run from the kitchen. They stared in horror at the scene before them. Nancy lay unconscious and Helen seemed too dazed to move.
"Oh my! Oh my!" Miss Flora exclaimed.
She and Aunt Rosemary began stepping over the lath and plaster, which by now had filled the air with dust. They sneezed again and again but made their way forward nevertheless.
Miss Flora, reaching Helen's side, started pulling aside chunks of broken plaster and lath.
Finally, she helped her great-granddaughter to her feet.
"Oh, my dear, you're hurt!" she said solicitously.
"I'll—be—all right—in a minute," Helen insisted, choking with the dust. "But Nancy—"
Aunt Rosemary had already reached the unconscious girl. With lightning speed, she threw aside the debris which almost covered Nancy. Whipping a handkerchief from her pocket, she gently laid it over Nancy's face, so that she would not breathe in any more of the dust. "Helen, do you feel strong enough to help me carry Nancy into the library?" she asked. "I'd like to lay her on the couch there."
"Oh, yes, Aunt Rosemary. Do you think Nancy is badly hurt?" she asked worriedly.
"I hope not."
At this moment Nancy stirred. Then her arm moved upward and she pulled the handkerchief from her face. She blinked several times as if unable to recall where she was. "You'll be all right, Nancy," said Aunt Rosemary kindly. "But I don't want you to breathe this dust. Please keep the handkerchief over your nose." She took it from Nancy's hand and once more laid it across the girl's nostrils and mouth.
In a moment Nancy smiled wanly. "I remember now. The ceiling fell down."
"Yes," said Helen. "It knocked you out for a few moments. I hope you're not hurt."
Miss Flora, who was still sneezing violently, insisted that they all get out of the dust at once. She began stepping across the piles of debris, with Helen helping her. When they reached the library door, the elderly woman went inside.
Helen returned to help Nancy. But by this time her friend was standing up, leaning on Aunt Rosemary's arm. She was able to make her way across the hall to the library. Aunt Rosemary suggested calling a doctor, but Nancy said this would not be necessary.
"I'm so thankful you girls weren't seriously hurt," Miss Flora said. "What a dreadful thing this is! Do you think the ghost is responsible?"
Her daughter replied at once. "No, I don't. Mother, you will recall that for some time we have had a leak in the hall whenever it rained. And the last time we had a storm, the whole ceiling was soaked. I think that weakened the plaster and it fell of its own accord."
Miss Flora remarked that a new ceiling would be a heavy expense for them. "Oh dear, more troubles all the time. But I still don't want to part with my home."
Nancy, whose faculties by now were completely restored, said with a hint of a smile, "Well, there's one worry you might not have any more, Miss Flora."
"What's that?"
"Mr. Gomber," said Nancy, "may not be so interested in buying this property when he sees what happened."
"Oh, I don't know," Aunt Rosemary spoke up. "He's pretty persistent."
Nancy said she felt all right now and suggested that she and Helen start cleaning up the hall. Miss Flora would not hear of this. "Rosemary and I are going to help," she said determinedly.
Cartons were brought from the cellar and one after the other was filled with the debris. After it had all been carried outdoors, mops and dust cloths were brought into use. Within an hour all the gritty plaster dust had been removed.
The weary workers had just finished their job when the telephone rang. Nancy, being closest to the instrument, answered it. Hannah Gruen was calling.
"Nancy! What happened?" she asked. "I've been waiting over an hour for you to call me back. "What's the matter?"
Nancy gave her all the details.
"What's going to happen to you next?" the housekeeper exclaimed.
The young sleuth laughed. "Something good, I hope."
She asked Hannah to look for her copy of the River Heights Gazette of the Tuesday before. In a few minutes the housekeeper brought it to the phone and Nancy asked her to turn to page fourteen. "That has the classified ads," she said. "Now tell me what the ad is right in the center of the page."
"Do you mean the one about used cars?"
"That must be it," Nancy replied. "That's not in my paper."
Hannah Gruen said it was an ad for Aken's, a used-car dealer. "He's at 24 Main Street in Hancock."
"And now turn the page and tell me what ad is on the back of it," Nancy requested.
"It's a story about a school picnic," Hannah told her. "Does either one of them help you?" "Yes, Hannah, I believe you've given me just the information I wanted. This may prove to be valuable. Thanks a lot."
After Nancy had finished the call, she started to dial police headquarters, then changed her mind. The ghost might be hiding somewhere in the house to listen—or if he had installed microphones at various points, any conversations could be picked up and recorded on a machine a distance away.
"It would be wiser for me to discuss the whole matter in person with the police, I'm sure," Nancy decided.
Divulging her destination only to Helen, she told the others she was going to drive downtown but would not be gone long.
"You're sure you feel able?" Aunt Rosemary asked her.
"I'm perfectly fine," Nancy insisted.
She set off in the convertible, hopeful that through the clue of the used-car dealer, the police might be able to pick up the name of one of the suspects. "They can track him down and through the man locate my father!"
CHAPTER XIV
An Urgent Message
"EXCELLENT! " Captain Rossland said after Nancy had told her story. He smiled, "The way you're building up clues, if you were on my force, I'd recommend a citation for you!" The young sleuth smiled and thanked him. 1 must find my father," she said earnestly, "I'll call Captain McGinnis of the River Heights force at once," the officer told her. ''Why don't you sit down here and wait? It shouldn't take long for them to get information from,Aken's used car lot,"
Nancy agreed and took a chair in a corner of the Captain's office. Presently he called to her.
"I have your answer, Miss Drew."
She jumped up and went over to his desk, The officer told her that Captain McGinnis in River Heights had been most co-operative. He had sent two men at once to Aken's used-car lot. They had just returned with a report.
"Day before yesterday an athletic-looking man with a crinkly ear came there and purchased a car. He showed a driver's license stating that he was Samuel Greenman from Huntsville." Nancy was excited over the information. "Then it will be easy to pick him up, won't it?" she asked.
"I'm afraid not," Captain Rossland replied. "McGinnis learned from the Huntsville police that although Greenman is supposed to live at the address he gave, he is reported to have been out of town for some time." "Then no one knows where he is?"
"Not any of his neighbors."
The officer also reported that Samuel Greenman was a person of questionable character. He was wanted on a couple of robbery charges, and police in several states had been alerted to be on the lookout for him.
"Well, if the man I saw at my car is Samuel Greenman, then maybe he's hiding in this area." Captain Rossland smiled. "Are you going to suggest next that he is the ghost at Twin Elms?" "Who knows?" Nancy countered.
"In any case," Captain Rossland said, "your idea that he may be hiding out around here is a good one."
Nancy was about to ask the officer another question when his phone rang. A moment later he said, "It's for you, Miss Drew."
The girl detective picked up the receiver and said, "Hello." The caller was Helen Corning and her voice sounded frantic.
"Oh, Nancy, something dreadful has happened here! You must come home at once!"
"What is it?" Nancy cried out, but Helen had already put down the instrument at her end.
Nancy told Captain Rossland of the urgent request and said she must leave at once. "Let me know if you need the police," the officer called after her.
"Thank you, I will."
Nancy drove to Twin Elms as fast as the law allowed. As she pulled up in front of the house, she was startled to see a doctor's car there. Someone had been taken ill!
Helen met her friend at the front door. "Nancy," she said in a whisper, "Miss Flora may have had a heart attack!"
"How terrible!" Nancy said, shocked. "Tell me all about it."
"Dr. Morrison wants Miss Flora to go to the hospital right away, but she refuses. She says she won't leave here."
Helen said that the physician was still upstairs attending her great-grandmother.
"When did she become ill?" Nancy asked. "Did something in particular bring on the attack? ' Helen nodded. "Yes. It was very frightening. Miss Flora, Aunt Rosemary, and I were in the kitchen talking about supper. They wanted to have a special dish to surprise you, because they knew you were dreadfully upset."
"That was sweet of them," Nancy remarked. "Please go on, Helen."
"Miss Flora became rather tired and Aunt Rosemary suggested that she go upstairs and lie down. She had just started up the stairway, when, for some unknown reason, she turned to look back. There, in the parlor, stood a man!" "A caller?" Nancy questioned.
"Oh, no!" Helen replied. "Miss Flora said he was an ugly, horrible-looking person. He was unshaven and his hair was kind of long." "Do you think he was the ghost?" Nancy inquired.
"Miss Flora thought so. Well, she didn't scream. You know, she's really terribly brave. She just decided to go down and meet him herself. And then, what do you think?"
"I could guess any number of things," Nancy replied. "What did happen?"
Helen said that when Mrs. Turnbull had reached the parlor, no one was in it! "And there was no secret door open."
"What did Miss Flora do then?" Nancy asked.
"She fainted."
At this moment a tall, slender, gray-haired man, carrying a physician's bag, walked down the stairs to the front hall. Helen introduced Nancy to him, then asked about the patient. "Well, fortunately, Miss Flora is going to be all right," said Dr. Morrison. "She is an amazing woman. With complete rest and nothing more to worry her, I believe she will be all right. In fact, she may be able to be up for short periods by this time tomorrow."
"Oh, I'm so relieved," said Helen. "I'm terribly fond of my great-grandmother and I don't want anything to happen to her."
The physician smiled. "I'll do all I can, but you people will have to help." "How can we do that?" Nancy asked quickly.
The physician said that no one was to talk about the ghost. "Miss Flora says that she saw a man in the parlor and that he must have come in by some secret entrance. Now you know, as well as I do, that such a thing is not plausible."
"But the man couldn't have entered this house any other way," Helen told him quickly.
"Every window and door on this first floor is kept locked."
The doctor raised his eyebrows. "You've heard of hallucinations?" he asked.
Nancy and Helen frowned, but remained silent.
They were sure that Miss Flora had not had an hallucination. If she had said there was a man in the parlor, then one had been there!
"Call me if you need me before tomorrow morning," the doctor said as he moved toward the front door. "Otherwise I'll drop in some time before twelve."
After the medic had left, the two girls exchanged glances. Nancy said, "Are you game to search the parlor again?"
"You bet I am," Helen responded. "Shall we start now or wait until after supper?"
Although Nancy was eager to begin at once, she thought that first she should go upstairs and extend her sympathy to Miss Flora. She also felt that a delay in serving her supper while the search went on might upset the ill woman. Helen offered to go into the kitchen at once and start preparing the meal. Nancy nodded and went up the steps.
Miss Flora had been put to bed in her daughter's room to avoid any further scares from die ghost, who seemed to operate in the elderly woman's own room.
"Miss Flora, I'm so sorry you have to stay in bed," said Nancy, walking up and smiling at the patient.
"Well, I am too," Mrs. Turnbull replied. "And I think it's a lot of nonsense. Everybody faints once in a while. If you'd ever seen what I did—that horrible face!"
"Mother!" pleaded Aunt Rosemary, who was seated in a chair on the other side of the bed. "You know what the doctor said."
"Oh, these doctors!" her mother said pettishly. "Anyway, Nancy, I'm sure I saw the ghost. Now you just look for a man who hasn't shaved in goodness knows how long and has an ugly face and kind of longish hair."
It was on the tip of Nancy's tongue to ask for information on the man's height and size, but recalling the doctor's warning, she said nothing about this. Instead, she smiled and taking one of Miss Flora's hands in her own, said: "Let's not talk any more about this until you're up and well. Then I'll put you on the Drew and Company detective squad!"
The amusing remark made the elderly woman smile and she promised to try getting some rest.
"But first I want something to eat," she demanded. "Do you think you girls can manage alone? I'd like Rosemary to stay here with me."
"Of course we can manage, and we'll bring you exactly what you should have to eat." Nancy went downstairs and set up a tray for Miss Flora. On it was a cup of steaming chicken bouillon, a thin slice of well-toasted bread, and a saucer of plain gelatin.
A few minutes later Helen took another tray upstairs with a more substantial meal on it for Aunt Rosemary. Then the two girls sat down in the dining room to have their own supper.
After finishing it, they quickly washed and dried all the dishes, then started for the parlor.
"Where do you think we should look?" Helen whispered.
During the past half hour Nancy had been going over in her mind what spot in the parlor they might have overlooked—one which could possibly have an opening behind it. She had decided on a large cabinet built into the wall. It contained a beautiful collection of figurines, souvenirs from many places, and knickknacks of various kinds.
"I'm going to look for a hidden spring that may move the cabinet away from the wall," Nancy told Helen in a low voice.
For the first time she noticed that each of the figurines and knickknacks were set in small depressions on the shelves. Nancy wondered excitedly if this had been done so that the figurines would not fall over in case the cabinet were moved.
Eagerly she began to look on the back wall of the interior of the cabinet for a spring. She and Helen together searched every inch of the upper part but found no spring to move the great built-in piece of furniture.
On the lower part of the cabinet were two doors which Nancy had already opened many times. But then she had been looking for a large opening. Now she was hoping to locate a tiny spring or movable panel.
Helen searched the left side, while Nancy took the right. Suddenly her pulse quickened in anticipation. She had felt a spot slightly higher than the rest.
Nancy ran her fingers back and forth across the area which was about half an inch high and three inches long.
"It may conceal something," she thought, and pushed gently against the wood.
Nancy felt a vibration in the whole cabinet
"Helen! I've found something!" she whispered hoarsely. "Better stand back!"
Nancy pressed harder. This time the right side of the cabinet began to move forward. Nancy jumped up from her knees and stood back with Helen. Slowly, very slowly, one end of the cabinet began to move into the parlor, the other into an open space behind it.
Helen grabbed Nancy's hand in fright. What were they going to find in the secret passageway?
CHAPTER XV
A New Suspect
THE GREAT crystal chandelier illuminated the narrow passageway behind the cabinet. It was not very long. No one was in it and the place was dusty and filled with cobwebs. "There's probably an exit at the other end of this," said Nancy. "Let's see where it goes." "I think I'd better wait here, Nancy," Helen suggested. "This old cabinet might suddenly start to close itself. If it does, I'll yell so you can get out in time."
Nancy laughed. "You're a real pal, Helen."
As Nancy walked along the passageway, she looked carefully at the two walls which lined it. There was no visible exit from either of the solid, plastered walls. The far end, too, was solid, but this wall had been built of wood.
Nancy felt it might have some significance. At the moment she could not figure it out and started to return to the parlor. Halfway along the narrow corridor, she saw a folded piece of paper lying on the floor.
"This may prove something," she told herself eagerly, picking it up.
Just as Nancy stepped back into the parlor, Aunt Rosemary appeared. She stared in astonishment at the opening in the wall and at the cabinet which now stood at right angles to it.
"You found something?" she asked.
"Only this," Nancy replied, and handed Aunt Rosemary the folded paper.
As the girls looked over her shoulder, Mrs. Hayes opened it. "This is an unfinished letter," she commented, then started to decipher the old-fashioned handwriting. "Why, this was written way back in 1785—not long after the house was built." The note read:
My honorable friend Benjamin:
The disloyalty of two of my servants has first come to my attention. I am afraid they plan to harm the cause of the Colonies. I will have them properly punished. My good fortune in learning about this disloyalty came while I was at my listening post. Every word spoken in the servants' sitting room can be overheard by me.
I will watch for further—
The letter ended at this point Instantly Helen said, "Listening post?"
"It must be at the end of this passageway," Nancy guessed. "Aunt Rosemary, what room would connect with it?"
"I presume the kitchen," Mrs. Hayes replied. "And it seems to me that I once heard that the present kitchen was a sitting room for the servants long ago. You recall that back in Colonial days food was never cooked in a mansion. It was always prepared in another building and brought in on great trays."
Helen smiled. "With a listening post the poor servants here didn't have a chance for a good chitchat together. Their conversations were never a secret from their master!"
Nancy and Aunt Rosemary smiled too and nodded, then the young sleuth said, "Let's see if this listening post still works."
It was arranged that Helen would go into the kitchen and start talking. Nancy would stand at the end of the corridor to listen. Aunt Rosemary, who was shown how to work the hidden spring on the cabinet, would act as guard if the great piece of furniture suddenly started to move and close the opening.
"All ready?" Helen asked. She moved out of the room.
When she thought Nancy was at her post, she began to talk about her forthcoming wedding and asked Nancy to be in the bridal party.
"I can hear Helen very plainly!" Nancy called excitedly to Aunt Rosemary. "The listening post is as good as ever!"
When the test was over, and the cabinet manually closed by Nancy, she and Helen and Aunt Rosemary held a whispered conversation. They all decided that the ghost knew about the passageway and had overheard plans which those in the house were making. Probably this was where the ghost disappeared after Miss Flora spotted him.
"Funny that we seem to do more planning while we're in the kitchen than in any other room," Aunt Rosemary remarked.
Helen said she wondered if this listening post was unique with the owner and architect of Twin Elms mansion.
"No, indeed," Aunt Rosemary told her. "Many old homes where there were servants had such places. Don't forget that our country has been involved in several wars, during which traitors and spies found it easy to get information while posing as servants."
"Very clever," Helen remarked. "And I suppose a lot of the people who were caught never knew how they had been found out." "No doubt," said Aunt Rosemary.
At that moment they heard Miss Flora's feeble voice calling from the bedroom and hurried up the steps to be sure that she was all right. They found her smiling, but she complained that she did not like to stay alone so long.
"I won't leave you again tonight, Mother," Aunt Rosemary promised. "I'm going to sleep on the couch in this room so as not to disturb you. Now try to get a little sleep."
The following morning Nancy had a phone call from Hannah Gruen, whose voice sounded very irate. "I've just heard from Mr. Barradale, the railroad lawyer, Nancy. He lost your address and phone number, so he called here. I'm furious at what he had to say. He hinted that your father might be staying away on purpose because he wasn't able to produce Willie Wharton!"
Nancy was angry too. "Why, that's absolutely unfair and untrue," she cried.
"Well, I just wouldn't stand for it if I were you," Hannah Gruen stated flatly. "And that's only half of it."
"You mean he had more to say about Dad?" Nancy questioned quickly.
"No, not that," the housekeeper answered. "He was calling to say that the railroad can't hold up the bridge project any longer. If some new evidence isn't produced by Monday, the railroad will be forced to accede to the demands of Willie Wharton and all those other property owners!"
"Oh, that would be a great blow to Dad!" said
Nancy. "He wouldn't want this to happen. He's sure that the signature on that contract of sale is Willie Wharton's. All he has to do is find him and prove it."
"Everything is such a mess," said Mrs. Gruen. "I was talking to the police just before I called you and they have no leads at all to where your father might be."
"Hannah, this is dreadful" said Nancy. "I don't know how, but I intend to find Dad—and quickly, too!"
After the conversation between herself and the housekeeper was over, Nancy walked up and down the hall, as she tried to formulate a plan. Something must be done!
Suddenly Nancy went to the front door, opened it, and walked outside. She breathed deeply of the lovely morning air and headed for the rose garden. She let the full beauty of the estate sink into her consciousness, before permitting herself to think further about the knotty problem before her.
Long ago Mr. Drew had taught Nancy that the best way to clear one's brain is to commune with Nature for a time. Nancy went up one walk and down another, listening to the twittering of the birds and now and then the song of the meadow lark. Again she smelled deeply of the roses and the sweet wisteria which hung over a sagging arbor.
Ten minutes later she returned to the house and sat down on the porch steps. Almost at once a mental image of Nathan Comber came to her as dearly as if the man had been standing in front of her. The young sleuth's mind began to put together the various pieces of the puzzle regarding him and the railroad property.
"Maybe Nathan Comber is keeping Willie Wharton away!" she said to herself. "Willie may even be a prisoner! And if Comber is that kind of a person, maybe he engineered the abduction of my father!"
The very thought frightened Nancy. Leaping up, she decided to ask the police to have Nathan Comber shadowed.
"I'll go down to headquarters and talk to Captain Rossland," she decided. "And I'll ask Helen to go along. The cleaning woman is here, so she can help Aunt Rosemary in case of an emergency."
Without explaining her real purpose in wanting to go downtown, Nancy merely asked Helen to accompany her there for some necessary marketing. The two girls drove off, and on the way to town Nancy gave Helen full details of her latest theories about Nathan Comber.
Helen was amazed. "And here he was acting so worried about your father's safety!"
When the girls reached police headquarters, they had to wait a few minutes to see Captain Rossland. Nancy fidgeted under the delay. Every moment seemed doubly precious now. But finally the girls were ushered inside and the officer greeted them warmly.
"Another clue, Miss Drew?" he asked with a smile.
Nancy told her story quickly.
"I think you're on the right track," the officer stated. "I'll be very glad to get in touch with your Captain McGinnis in River Heights and relay your message. And I'll notify all the men on my force to be on the lookout for this Nathan Comber."
"Thank you," said Nancy gratefully. "Every hour that goes by I become more and more worried about my father."
"A break should come soon," the officer told her kindly. "The minute I hear anything I'll let you know."
Nancy thanked him and the girls went on their way. It took every bit of Nancy's stamina not to show her inmost feelings. She rolled the cart through the supermarket almost automatically, picking out needed food items. Her mind would say, "We need more canned peas because the ghost took what we had," and at the meat counter she reflected, "Dad loves thick, juicy steaks."
Finally the marketing was finished and the packages stowed in the rear of the convertible. On the way home, Helen asked Nancy what plans she had for pursuing the mystery. "To tell the truth, I've been thinking about it continuously, but so far I haven't come up with any new ideas," Nancy answered. "I'm sure, though, that something will pop up."
When the girls were a little distance from the entrance to the Twin Elms estate, they saw a car suddenly pull out of the driveway and make a right turn. The driver leaned out his window and looked back. He wore a smug grin.
"Why, it's Nathan Gomber!" Nancy cried out.
"And did you see that smirk on his face?" Helen asked. "Oh, Nancy, maybe that means he's finally persuaded Miss Flora to sell the property to him!"
"Yes," Nancy replied grimly. "And also, here I've just asked the police to shadow him and I'm the first person to see him!"
With that Nancy put on speed and shot ahead. As she passed the driveway to the estate,
Helen asked, "Where are you going?"
"I'm following Nathan Comber until I catch him!"
مشارکت کنندگان در این صفحه
تا کنون فردی در بازسازی این صفحه مشارکت نداشته است.
🖊 شما نیز می‌توانید برای مشارکت در ترجمه‌ی این صفحه یا اصلاح متن انگلیسی، به این لینک مراجعه بفرمایید.