سرفصل های مهم
بخش 04
توضیح مختصر
زمان مطالعه

48 دقیقه

سطح

خیلی سخت
دانلود اپلیکیشن «زیبوک»
این فصل را می‌توانید به بهترین شکل و با امکانات عالی در اپلیکیشن «زیبوک» بخوانید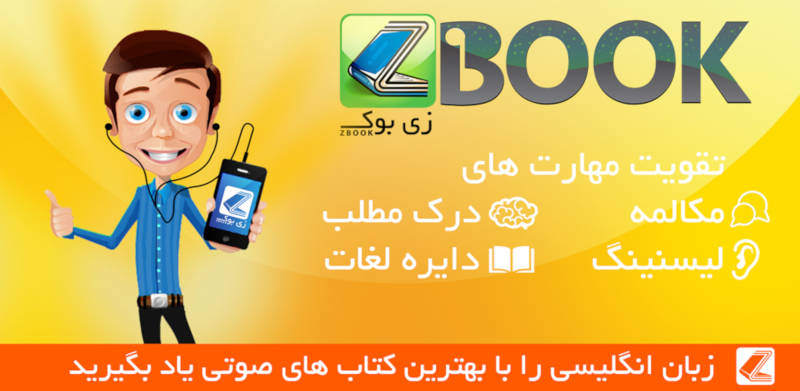 متن انگلیسی فصل
Presently Nancy excused herself, saying she wanted to take a walk and do some thinking. Once outside, she took a trail toward the river. Drops of rain still sparkled on the foliage.
Nancy's thoughts reverted to Jean's story about Maud. "It sounds as though the waitress might not
have been telling the truth. But why would she want to incriminate Maud? And why did Jean
appear so uneasy when I mentioned blue pipes'?"
The young sleuth suddenly roused from her concentration on the puzzle and became aware of an interesting, gnarled apple tree along the river-bank. Just then she noticed an envelope stuck in a crotch of the tree.
Nancy picked up the damp envelope, wondering if it had blown there during the storm or been placed in the crotch, perhaps for someone to find. There was no stamp or address on the envelope, only a name-Miss Lillie Merriweather.
Suddenly Nancy's eye was caught by the fact that in the typed name the letter a was very faint. This, as well as the rest of the typing, reminded Nancy suddenly of the envelope found with her charge plate.
"I wonder if they were done on the same machine!" she thought excitedly.
The flap of the envelope had become unsealed from dampness and the girl slid the letter out easily. A pink lilac spray adorned the top left corner of the stationery. A message below it, all typed, read: Dear Lillie:
I hope we can get together soon. I've been busy lining up an important job. Give my best toyour dad. Tell him I have a beautiful blue pipe for him. Hope to see you soon.
Hastily, but with love, Gay Nancy's heart was thumping with excitement. Lilacs-
"blue pipes"-two envelopes bearing the same type-
was someone named Gay her impersonator? "The name Lillie Merriweather sounds vaguely familiar," the girl detective thought. Hastily she slid the letter back into the envelope and put it in the tree. She would alert the police to watch for anyone returning to look for the letter.
As Nancy hurried back to the inn, she recalled Mrs. Willoughby saying that Maud Potter had been typing. By some chance was the director still a possible suspect in the mystery? Was she the person who had typed the envelope containing Nancy's charge plate?
"I'll check," Nancy determined. She went upstairs and knocked on Maud's bedroom door. It was flung open by the director. "Yes?" she snapped.
"May I come in?" Nancy asked.
Grudgingly, Maud allowed Nancy to enter and the detective saw that a suitcase was nearly packed. On a desk stood Maud's typewriter, with a blank piece of paper in the roller.
"Well, Nancy, what do you want?" Maud asked.
14 Watching the woman closely, Nancy queried,
"Have you heard from Gay or Lillie lately?" "What?"
Maud appeared flabbergasted. "I don't know any Gay or Lillie. Now stop quizzing me as if I had done something criminal."
"I suppose," Nancy said icily, "that practically blackmailing Mrs. Willoughby isn't?"
To her surprise, Maud burst into tears. Between sobs she told Nancy that she had never intended to carry out her threat. "I don't know why I did it. Hazel has been very good to me. I guess I've just been upset and worried about money ever since my husband's death."
Nancy could not help feeling a little sorry for the woman. Nevertheless, she asked, "Do you know anything about the time bomb that was set off in my cottage?"
"No" Maud looked shocked. Nancy was sure she was telling the truth. "I've been jealous of you, Nancy," she admitted, "but I'd never do anyone physical harm."
As Maud dried her eyes, Nancy walked toward the desk. Nonchalantly she typed out her name on the typewriter. N-a-n-c-y. All the letters were clearly defined. The suspicious envelopes had definitely not been typed on this machine.
She turned to Maud, wished her good luck in her new position, and left. Then Nancy went downstairs and told Helen, Dick, and the Wil-loughbys about the letter and her interview with Maud. "I'm convinced that Maud won't cause any more trouble," she stated. "And now, if you'll keep everyone out of earshot of the phone, I'll call the State Police and suggest they watch for Gay." Nancy had just finished her conversation when Maud Potter came downstairs. She looked ashamed, and said she would not accept the check Dick offered her. She asked him to use the money for work on the resort. A few minutes later the ex-director left in a taxi.
Suddenly everyone was startled by Mr. Daly rushing frantically from his office.
"Gracious! What's the matter?" Mrs. Willoughby asked him.
"My blue pipe's missing! Has anyone seen it?" "Do you mean the one you were carving from lilac wood?" Nancy asked.
Mr. Daly nodded, saying he had just completed work on the pipe a few hours ago. He had searched everywhere for it. Although the pipe was of no great value, he had promised it to a friend. No one present had seen the hand-carved piece. "Why would anyone take it?" Helen puzzled. At that moment Nancy recalled the wording of Gay's letter. "Tell him I have a beautiful blue pipe for him." Could Gay possibly have referred to Mr. Daly's pipe, and she, or some accomplice, have stolen it for Lillie's Dad? If so, Gay was certainly familiar with Lilac Inn and its occupants. At that moment Nancy glanced into the dining room. jean Holmes was setting tables for suppe1r4. Suddenly Nancy had a vivid recollection of the shy waitress staring at Mr. Daly's pipe while he had been showing it to Nancy. Could jean have stolen it for Gay? But for what reason?
Saying nothing of her speculations, Nancy asked her friends if the name Lillie Merriweather meant anything to them.
"There's an actress named Lillie Merriweather," Helen spoke up. "She plays bit roles on Broadway. I think now she has parts mostly in stock theaters throughout the country."
"That's right," said Mr. Daly. "In fact, I read that she's with a stock company in Bridgeton, about seventy-five miles from here."
"Helen, let's drive to Bridgeton tomorrow!" Nancy proposed excitedly. "I have a hunch Lillie
Merriweather can tell us something about the mystery at Lilac Inn"
CHAPTER XVII
7-he Net Tightens
HELEN eagerly agreed to go with Nancy to call on Lillie Alerriweather, the actress. "It would be fun even if there weren't a mystery," she said.
A little later Lieutenant Brice arrived at the inn with another trooper. In Dick's office Nancy told him about Gay's letter and the spot near which she had found it.
"We'll keep watch," the officer promised. He took the other trooper aside and whispered instructions. The man nodded and left.
Lieutenant Brice then told Nancy and her friends that no clues had been discovered to the person who had placed the time bomb.
"There was an unusual silencer on it, however," he said. "That's why you didn't hear the ticking, Nancy, until a short time before the bomb was due to explode."
144
The officer also said that besides the red panel truck, several other cars in the area had been stolen. "Some of the vehicles have been recovered, but there's still no sign of the red truck. We'll keep looking," the lieutenant promised as he left.
Sunday morning Nancy and Helen were up early for church and their trip to Bridgeton. After breakfast the girls went to the parking lot. To their astonishment, Nancy's convertible was not there!
"Good night!" Nancy exclaimed. Rapidly she searched her handbag for the key. It was not there. "I must have left the key in the ignition!" she chided herself.
Helen groaned. "Your car probably was stolen by one of those thieves!"
Just then, John McBride drove into the lot in his jeep. "Hi!" he greeted the girls. "Why so glum?"
When Nancy told about her missing car, John suggested that he and the girls go off in his jeep and search the grounds before reporting the loss.
"Your car may only have been hidden by a prankster," he suggested. "This is the day for car trouble," he added. "I just fixed a flat tire."
Twenty minutes later the group spotted Nancy's convertible near a cornfield across the lane from the orchard. They examined the vehicle, and found it intact. The key was in the lock.
CHAPTER XVII The Net Tightens
HELEN eagerly agreed to go with Nancy to call on Lillie Alerriweather, the actress. "It would be fun even if there weren't a mystery," she said.
A little later Lieutenant Brice arrived at the inn with another trooper. In Dick's office Nancy told him about Gay's letter and the spot near which she had found it.
"We'll keep watch," the officer promised. He took the other trooper aside and whispered instructions. The man nodded and left.
Lieutenant Brice then told Nancy and her friends that no clues had been discovered to the person who had placed the time bomb.
"There was an unusual silencer on it, however," he said. "That's why you didn't hear the ticking, Nancy, until a short time before the bomb was due to explode."
144
The officer also said that besides the red panel truck, several other cars in the area had been stolen. "Some of the vehicles have been recovered, but there's still no sign of the red truck. We'll keep looking," the lieutenant promised as he left.
Sunday morning Nancy and Helen were up early for church and their trip to Bridgeton. After breakfast the girls went to the parking lot. To their astonishment, Nancy's convertible was not there!
"Good night!" Nancy exclaimed. Rapidly she searched her handbag for the key. It was not there. "I must have left the key in the ignition!" she chided herself.
Helen groaned. "Your car probably was stolen by one of those thieves!"
Just then, John McBride drove into the lot in his jeep. "Hi!" he greeted the girls. "Why so glum?"
When Nancy told about her missing car, John suggested that he and the girls go off in his jeep and search the grounds before reporting the loss.
"Your car may only have been hidden by a prankster," he suggested. "This is the day for car trouble," he added. "I just fixed a flat tire."
Twenty minutes later the group spotted Nancy's convertible near a cornfield across the lane from the orchard. They examined the vehicle, and found it intact. The key was in the lock.
"Whoever took it had a short trip," John co mented.
Nancy wondered whether the unknown drii had only played a prank. If so, why? To discoura her from going to Bridgeton? Or had the pers planned to steal the car but been scared off?
| | |
| --- | --- |
| The girls stepped into the convertible and tol John their destination. "Lots of luck," he sai The drive to Bridgeton took about an hour a14 a half Nancy and Helen arrived in time to attet services in the quaint, white, eighteenth-centu church. Then they had lunch at a tearoom. "Where do we look for Miss Merriweather?", asked Helen as they paid their check. "The tho ater's closed today." jjjl Nancy asked the tearoom manager where th M summer stock people were living. JB "At the Montrose Hotel, two blocks down." Ten <j | minutes later the girls walked into t MI |
small hotel. They learned from the desk clef, that lia the actress and her father had Suite
As Nancy and Helen rode up in the elevator Jl they reviewed a plan they had worked out earlier Sm To avoid rousing suspicion, Nancy would pretend;;, to be an actress named Dru Gruen. She would furl' ther pretend that she knew Gay but had lost conk', tact. Helen was to pose as a dancer.
As the young sleuth knocked on the door ofd Suite 303, she was filled with anticipation. Would the visit yield the answer to the mystery, or wou1ld4 it prove to be only a false lead?
The door was opened by a tall, slim young woman, with silver-blond hair. She wore a becoming dress of jade-green silk.
"Yes?" she asked in a throaty voice.
Nancy smiled. "Miss Merriweather? I'm Dru Gruen, an actress, and this is my friend Helga Marsh, a dancer. I understand you know Gay. We're trying to locate her."
The actress looked startled. "Gay Moreau?" "Yes," Nancy replied without hesitation. Miss Merriweather invited her callers into an attractive living room. A fine-looking elderly man arose from a chair as they entered.
"Papa," said the actress, "these young ladies are theater people-Miss Gruen and Miss Marsh. They're looking for Gay."
Mr. Merriweather, too, appeared startled. "We haven't seen Gay in quite some time," he said. "May I ask why you're trying to find her?"
"We thought we'd like to have a little reunion," Nancy explained. "We haven't seen Gay recently, and don't know her present address."
"We don't know where she's living, either," Lillie put in. "I haven't heard from Gay since the last time I saw her."
"When was that?" Nancy asked.
Nancy and Helen were amazed to hear this. But they managed to conceal it.
"I imagine," Nancy said carefully, "that Gay's been having a hard time."
Lillie and her father agreed. "Very sad." Mr. Merriweather sighed. "Gay had talent. But a five-year sentence for check forgery doesn't help one's career." "I can't understand why she did it," Nancy said. "Probably because Gay was poor most of her life," Lillie reminisced. "Once success came her way, she spent all her earnings on luxuries. But Gay couldn't stop buying expensive things. I guess she figured forgery was the easiest way to get more money."
Mr. Merriweather frowned. "What bothered me was that Gay swore revenge on the person who was instrumental in having her sent to prison."
"The one whose signature she forged?" Helen asked.
"She didn't mention the name," replied Lillie's father.
"How old is Gay now?" Nancy inquired.
"About twenty-seven," Lillie answered.
"I wonder," Nancy pursued, "if she still likes blue pipes'?"
"Ohl Gay must've told you that means lilacs" Lillie exclaimed. "She certainly was crazy about them-even wore lilac colors."
"Say " Mr. Merriweather exclaimed. "I wonder if Gay sent me the pipe made of lilac wood I14re-ceived yesterday. There was no return address on the package, and the postmark was blurredmust've gotten wet."
When he showed the pipe to Nancy, she could scarcely hide her excitement. The pipe looked exactly like Mr. Daly'sl But she asked Lillie in an offhand way if Gay had ever spoken of Lilac Inn.
"Why, yes," the actress replied. "If you mean the old place in Benton that Gay said she visited as a child, when the inn was owned by a relative of hers-someone who'd lived in the West Indies."
"He was a Spaniard, I believe," Nancy put in, "named Ron Carioca." "That sounds right," Lillie said.
Mr. Merriweather spoke up, "You might find Gay in Benton. Maybe she went back for old times' sake."
"A good idea. We'll look there," Helen said. Nancy sighed. "I suppose she's changed quite a bit since-her imprisonment."
Lillie shook her head. "Surprisingly, no. I'll show you." The actress went to a table and picked up a scrapbook of clippings. She thumbed through the pages and pointed out a recent magazine picture of an attractive model with golden hair. "This is Gay. Looks just like her."
The young sleuth studied the picture. It struck her there was something familiar about Gay's eyes.
The two girls thanked the Merriweathers and left. They got into the car and headed for Benton. Elatedly, Nancy and Helen discussed everything they had learned-Gay's last name, the fact that she had been in prison, and her childhood association with Lilac Inn.
"Do you think she is your double, Nancy?" asked Helen. "There's a resemblance. Besides, being an actress, Gay knows how to use make-up skillfully."
"Yes. Also, the color of her hair is similar to mine," Nancy added.
"But," said Helen, "I can't understand why Gay decided to impersonate you in the first place." "I'm inclined to think it had nothing to do with the mystery of Lilac Inn in the beginning," Nancy replied. "She wanted clothes and jewelry, so took my charge plate. But later she decided to use the disguise to keep John and me from our skindiving trip."
"You mean Gay was at the inn?"
"Yes. Under an assumed name, of course." Helen grinned at the young sleuth. "And next you're going to tell me who she was. Well, one person she couldn't have been was Mary Mason. You saw her in Dockville, and said she's heavier and older than you."
Nancy pursed her lips. "I never checked the description of that Mary Mason with Emily. She may not have been the Mary who worked at the
inn, but was in league with her, and was asked to pose as Mary Mason, waitress."
Helen was amazed. "Nancy, you're a whiz. Gay and Mary probably are the same person." "That's what I suspect, Helen. First, we'll check with Emily."
When the girls reached the inn, they questioned Emily. "Now that I think of it, Nancy," Emily said, "Mary Mason was about your height and weight, and her coloring's like yours."
"That settles it," said the young sleuth. "I'm going to talk to Chief McGinnis immediately." With her friends covering the extension phones, Nancy told him of her suspicions.
"You've certainly made great progress, Nancy," he praised her. "I'll ask the Dockville police to get a line on the Mary Mason you talked to there."
"Thank you," said Nancy, then she called her father. Hannah said that Mr. Drew had gone out to dinner with a client, so Nancy asked the housekeeper to give him a message.
"Of course. Have you solved the mystery?" Hannah inquired hopefully.
Nancy said not yet, but to tell her father that she had an important clue to her impersonator. "Ask him to call me at the inn, please."
Hannah promised to do so, and said that she hoped to hear the whole story soon. At suppertime John was not present at the table. Helen asked nonchalantly where he was.
"John said he had an errand to do," Dick replied.
When the meal was over, Nancy encountered Jean Holmes in the center hall. "If anyone should phone me, will you please call me," she requested. "I'm going outside for a walk."
"I'll be glad to, Miss Drew," said the waitress. Actually Nancy wanted to find Carl Bard and ask the guard if he had seen anything suspicious or obtained any clue to her double. She met him coming toward the inn to supper. "No, I haven't," he replied to her questions. "It's been very quiet here."
Nancy thanked him and walked off. She strolled through the grounds, thinking over the day's events. Who had used her car? Had John any idea as to the driver's identity? Was it the person responsible for the flipper tracks John had examined several days ago in the orchard?
Nancy continued toward the water reflectively, but did look back, wondering if by chance anyone might be following her. Suddenly she saw Jean Holmes emerge from the kitchen door of the inn. No one else was in sight.
"She's probably looking for me," Nancy thought. "Chief McGinnis or Dad must have phoned."
Nancy expected Jean to call out her name, but she did not do so. The young sleuth was about to hail the girl when she noticed that Jean was carry ing a small suitcase. She glanced furtively from left to right, then headed for the river. Some instinct caused Nancy to duck behind a large oak. Jean reached the water and turned right. Nancy stealthily followed the waitress.
The other girl walked on quickly until she reached the lilac grove. Then she slipped through an opening in the bushes.
Curious, Nancy decided to keep shadowing the waitress. The trail led Nancy upstream along the river for about half a mile. Presently Jean approached a dilapidated building. She entered the partially open, sagging front door.
As Nancy crept forward, she looked about her constantly. Suddenly she stifled a scream. A grotesque shape was emerging from the riverl
The apparition had stubby back fins and a bulging glassed-in prow. It was about fifteen feet long and painted a somber blue.
Then recognition struck Nancy full force. "That's the shark' I saw underwater-a miniature submarine"
Fascinated, she watched the craft glide into a cove adjacent to the shed. A moment later a man's hand lifted back the glassed-in section and a figure in skin-diving gear stepped to the ground.
Before Nancy could decide what to do, she was grabbed from behind and a rough hand was clapped over her mouth.
CHAPTER XVIII A Submarine Prisoner
NANCY struggled but could not free herself or see her captor as she was pushed toward the shack. A cloth had been tied over her mouth. Once inside the dilapidated building, she blinked in astonished disbelief.
Jean Holmes stood peering into what looked like a cellar! Gil Gary, the gardener, was holding open a trap door to the opening!
Jean and Gil stared at Nancy and her captor. "Well, Nancy Drew, the detective!" Jean's voice was no longer shy, but strident. "Where did you find her, Frank?" "Spying, was she?" Gil added.
"She sure was," said the man called Frank. The young detective observed that he was about fifty
years old, and of medium build. His hair was cropped close. Suddenly Nancy realized that he must be the boatman with a crew. cut whom Helen had seen and also the fisherman on the river she herself had questioned. She recognized his nasal voice.
But Jean1 Nancy was astounded. What was this trio up to? Obviously something underhanded. Was Gay, alias Mary Mason, in league with them? And how did the miniature submarine fit into their scheme?
Frank maintained a tight grip on Nancy's arm. "Guess you won't go skin diving for a while." He gave a harsh laugh.
"You bet," Jean spoke up, her eyes gleaming coldly. Nancy noticed the girl no longer wore glasses. "We'll see to that. Nancy Drew won't ever get a chance to reveal our scheme!"
Gil nodded. "We've got to clear out pronto and take her with us. The shipment's aboard the boat. Everything's cleaned out of here."
The three accomplices held a whispered consultation. Before Nancy had time for further analysis, Gil looked at his watch.
"We've got to step on it. Simon will be worried."
"See you there," Jean said to Nancy slyly. "Try to figure this one out, Miss Private Eye!"
At these words, Frank gave Nancy a shove and dragged her to the river. The man in skindiving gear was waiting. Nancy struggled to get away, but to no avail.
To her horror, the skin diver forced her into the back seat of the miniature submarine and tied her securely. She had a glimpse of Frank, Gil, and Jean boarding a motorboat hidden in a nearby cove. Then the skin diver shut the transparent hatch and the sub began to descend.
"How am I ever going to escape?" A wave of terror swept over the young sleuth. As the submarine plunged downward, Nancy told herself sternly, "I must keep cool!"
She noticed that the skin diver remained in front with another man, who was piloting the craft. "They're two more members of the gang," Nancy thought. "I wonder who Simon is? And what kind of shipment is on the boat Gil mentioned? Are we heading there now?"
The navigator was steering forward, using a simple control stick and automatic pedals. He and the frogman kept their backs turned to Nancy. Were these men enemy agents, or smugglers? Perhaps Emily's diamonds were part of the mysterious shipment!
Nancy thought about the rocky overhang under which the shark-nosed sub had been hidden. "I suppose Frank was the lookout," she conjectured. "And Gil probably went to meet him in a canoe from the inn."
She concluded that the skin diver had probably thrown the spear at her. "Either to get rid of me for good, or scare me away. And it was probably this sub that caused Helen and me to capsize in the canoe."
It occurred to Nancy that even if she learned
the answers to all her questions, it might do her no good. Escape seemed impossible. She realized that none of her friends, her father, or the police would have the slightest idea where she was. Then a faint hope came to her. Carl Bard had seen her leave the inn"If only they think to search the river," Nancy thought worriedly.
Trying to forget her fears, the young sleuth concentrated on the two scheming waitresses: Mary, doubtless a disguise of Gay Moreau, and Jean Holmes who
"It's fantastic-but-if Gay can impersonate me, and pose as Mary, why couldn't she be Jean Holmes?"
Nancy was sure the actress could easily play any role-plus being Gay herselfl Gay, beautiful but avaricious; easygoing, flighty Mary, and shy, plain Jean.
Gay, familiar with the inn, had disguised herself as Mary. She could have been the "ghost," sometimes as a titian blonde, at others wearing a dark wig. As part of the scare operation, she had left, using the excuse of the place being haunted. Then she had come back in another disguise-as Jean Holmes.
Gay, as Mary, could easily have overheard Mrs. Willoughby describing Emily's twenty diamonds, and also telling Maud the planned date of presentation. Then Mary bought the substitutes. She had slipped into the hidden closet without being seen and committed the theft.
The speculation brought Nancy back to the present. Had Frank and the men on the sub helped with the diamond robbery? Was the cellar in the river shack being used to hide stolen goods to be taken away later in the sub? Would the answer to these questions explain the other mysterious events, including the time bomb and the vibrations at the inn, all done to scare people away from the place?
It seemed to the young sleuth that ages had gone by since her capture. But now the sub slowly ascended to the surface. Nancy heard the navigator say that something was wrong with the mechanism. As he steered toward a small cabin cruiser a few hundred feet away, Nancy saw that they were on an isolated section of the Muskoka River.
The sub stopped alongside the cruiser and the pilot opened the hatch. He untied Nancy from the seat and helped her mount a small ladder to the deck of the cruiser.
Awaiting them were Jean Holmes, Gil Gary, and Frankl Jean laughed triumphantly. "Well, have a nice trip?" she taunted Nancy.
Unable to speak, and guarded closely by Gil and Frank, holding flashlights, Nancy gave her a disgusted look. She scanned the river for other nearby craft. There were none. If only a River Police Patrol boat would come byl But none did.
Meanwhile, the skin diver and pilot had hitched the miniature submarine to the stern of the cruiser. As the diver took off his face mask, Nancy saw that he was dark, wiry, and had an impassive expression. dean gestured toward the pilot, a stocky man of about thirty.
"This is my brother-in-law Bud," she smirked, as Gil tied Nancy's arms behind her back, then bound her legs together with a stout rope. "I couldn't introduce you when you visited my sister in Dockville. She did a good job of being Mary Mason, eh, Nancy?"
Nancy's theory about two Mary Masons was correct! Also, it was now apparent that Gay Moreau had assumed her brother-in-law's last name for her first Lilac Inn disguise.
The next moment Nancy was thrust violently forward through the door of a small cabin. She fell to the floor, and the door was slammed behind her. Simultaneously, the cruiser's engine churned and the boat began moving. Despair engulfed Nancy.
Meanwhile, back in River Heights, Chief McGinnis had just received a phone call from the Dockville chief. He reported that the house Nancy had visited was empty. Neighbors had said that the three occupants, a husband and wife and a woman relative had rented the house. They had been quiet, and kept to themselves.
One woman neighbor had mentioned, however, that occasionally she heard hammering and drill
ing noises coming from the basement of the house. The police sergeant had checked and discovered some electronic equipment in the cellar, along with several books on navigation and skin diving.
"But we found a real prize in the garage," the sergeant added. "The stolen truck that almost ran into Miss Drewl We're keeping a stake-out on the house."
Chief McGinnis had just hung up when a call came in from Carson Drew. "Chief," the lawyer said tersely, "have you heard from Nancy?"
"Not since this afternoon. Why?"
The lawyer explained that he had just returned home, and telephoned the inn. He had learned from Miss Willoughby that Nancy had been missing for several hours. "Everyone, including the State Police, are out looking for her. Nancy's convertible is still in the parking lot. Her canoe and diving equipment are still there.
"I don't like this at all," Carson Drew went on gravely. "I understand my daughter called you after talking with some actress who gave her a clue to the person who's been posing as Nancy."
"Yes, Nancy thinks her impersonator is an actress with a prison record. Her name is Gay Moreau."
"Gay Moreau" Carson Drew exclaimed. "Chief, if that girl's responsible for Nancy's disappearance, my daughter is in great danger".
CHAPTER XIX No Escape!
EVEN as Carson Drew made the pronouncement that Nancy's life was in danger, his daughter was thinking the same thing. She was lying on the cabin floor where she had been thrown, and was trying to loosen the ropes which bound her.
Nancy glanced around the tiny cabin. It had two bunks, a table, and a chair. "Even if I could work myself free, there's no escape route," she thought.
The imprisoned girl looked toward the one tiny porthole. At this moment the cruiser began to roll heavily. The river must be getting rough.
Just then the cabin door was opened and Nancy felt a strong gust of wind. Jean Holmes entered the room and slammed the door shut. She gave Nancy a gloating look.
"Comfortable? Oh, I forgot. Our clever sleuth can't talk." The ex-waitress walked over and tore 162 the cloth from Nancy's mouth. The girl's lips felt parched and dry.
Jean laughed mockingly. "I suppose you'd like a drink of water. Well, Carson Drew's daughter can stay thirsty. Thanks to him," she said bitterly, "I gave up most of the luxuries of life for quite a while" "Dad" Nancy cried out. "What did he have to do with-" She broke off, suddenly recalling the waitress's startled reaction when Nancy's father had peered into the inn dining room. Nancy also remembered the Merriweathers' story.
"I think I understand," Nancy said. "It was my father who proved you were guilty of check forgery, Gay Moreau"
The other girl seemed thunderstruck. But she quickly recovered her poise. "So you found out who I am. Well, it won't do you any good."
Gay's tone was sinister. Nancy remained outwardly calm; at least, she could stall for time. "You're the girl who impersonated me in Burk's Department Store," the young detective accused. "Also, you played the parts of Jean Holmes and Mary Mason at Lilac Inn."
"You can call me Gay now," the girl sneered. "I had you fooled, though, didn't I? But then, I was a good actress before I went to jail. Your father represented one of the persons whose checks I forged. I told him the day I was convicted I'd get revenge."
Nancy nodded. "And you got your chance to do it by posing as Carson Drew's daughter," she said. "First you broke into our home and stole my charge plate, and the silver-framed picture to copy my appearance. You took a flowered dress of mine, too."
"That's right." Gay tossed her head defiantly. "The mink stole, evening gowns, and watch will fit into my new social life."
"And I suppose Emily's diamonds will, too?" Nancy prodded.
Gay smiled triumphantly. "Yes, I have the real jewels, and Emily Willoughby has the fake ones. A tidy haul. They're here in this cabin. We'll sell them for a fancy price where we've disposed of a few other things."
Gay began boasting of how the jewel theft had been accomplished. She said that after leaving jail she had not been able to find theatrical parts. Finally, she had forged references, and worked as Mary Mason for Mrs. Stonewell.
"After that," Gay went on, "my brother-in-law Bud, Gil Gary, Frank, and their pals came up with a sharp idea of buying the sub to use on the Angus River so no one could spot the place we were using as a hide-out. And that was why Gil and I went to work at Lilac Inn. Never mind that part now. Anyhow, while I was there I overheard Mrs. Willoughby tell that woman Maud when she was going to present the diamonds. I decided to steal them at the party. Gil turned off the lights at the right moment."
When Gil had phoned her that Nancy was at Lilac Inn, Gay said she had schemed her next move.
"To throw people off the track, I disguised myself as Jean Holmes and went to the Empire Employment Agency to ask for waitress work at Lilac Inn. What a break when I met Maud Potter there and got the job without registering at the agency."
"So that's why you came to the inn earlier for an interview," Nancy interjected. "Later you sneaked back, and hid in the secret closet."
"Yes. What made you guess I was the thief?" Nancy explained about the lilac petals and other clues, including the note she had found which led her to Lillie Merriweather.
"Lillie" Gay said scornfully. "Did she tell you that she was one of the people whose checks I forged?"
"No" Nancy replied in amazement.
Gay sneered. "Lillie changed her mind and didn't prosecute-always felt sorry for me and her dad did too. I liked him. In fact, I stole Mr. Daly's blue pipe and mailed it to Mr. Merriweather. But Lillie's had all the stage breaksl I hated her, but never let on" Nancy stared at Gay unbelievingly. The former actress certainly had a twisted outlook on lifel Now Gay said she had put the note to Lillie in an old apple tree for Frank to pick up and delivery "But he didn't come-that John McBride was al= ways snooping around. He even found our shack' but not what was in it. I finally managed to sneak the note away when the policeman turned his back."
"You decided," said Nancy, "to throw suspicion away from yourself by implicating Maud Potter." "Sure," Gay admitted. "laud Potter was a natural for your suspicions. So I figured you might be lieve she was the one who put the diamond in your purse. I did that, and got a friend of mine to bump into you at a good moment. "Also, I was the mysterious girl Helen saw in the grove. Gil was the one who knocked Miss Corning out. He got panicky when he saw her, and thought she might not be fooled by the haunt' idea." "And of course," Nancy said dryly, "you and I met face to face in the grove."
"You were the ghostly figure who jumped out at me?" Gay said, surprised. Then she laughed. "Pretty good impersonator yourself." She explained that on the night Nancy had encountered her, she had been in a hurry and forgotten to wear the dark wig. Nancy's bonds were biting into her skin pain fully. But she gave no sign of this as she asked Gay, "Did you print on a paper a message about pruning blue pipes'?"
NO ESCAPE
"Yes. Bud told me to put it there for Gil. It meant the sub would arrive that night." Gay said that "blue pipes" had been used as a signal in other ways. The flowers she, as Jean, had placed in the dining-room window meant "Watch out for sleuths." Gay admitted also that the gang had tapped the inn's telephone wires after "Mary Mason" had left.
At that moment the cabin door opened. A man Nancy had not yet seen stood there. He was tall and dark, with thin features.
Gay introduced him as Simon, her fiance. "You talk too much, Gay," he growled.
Ignoring Nancy, he added, "It's very foggy and the water's getting rougher. Frank and Gil are watching for patrol boats. Bud's steering."
Simon left. Gay then opened a large make-up kit. She took out two wigs. "Watch this," she told Nancy proudly.
The actress pulled off the brown wig she was wearing and put on a reddish-blond hairpiece. Then she applied long eyelashes and heavy rouge and lipstick.
"Meet Mary!" she said.
Nancy did not comment. Instead, she asked, "Did one of your pals throw a rock at my car?"
"Yes, as a warning, but you ignored it," Gay replied. "I knew through Gil you were suspicious. We were ready in case you hit Dockville."
Gay removed her Mary Mason make-up. "And now, meet your double, Nancy Drew" she said';; dramatically. The captive sleuth watched as Gay deftly ar, ranged her hair like Nancy's. Then, with eyebrow pencil and other cosmetics, transformed her face. Nancy had to admit the resemblance was striking. "Incidentally," said Gay, "thanks for the loan of your pink dress. Wish I could have kept the date with that handsome John McBride." "Tell me, who was responsible for the message phoned to Anna?" Nancy asked. "Bud. He's a good mimic," Gay bragged. "And our skin diver threw the spear at you when Frank signaled."
"Whose idea was it to place the time bomb?" "Mine," Gay replied. "But Gil put it in the cottage."
Gay now admitted that Bud's midget submarine was the object which had capsized the girls' canoe. He and Simon had been in the craft and were practicing a partial ascent as the girls passed over it.
"That was really just an accident," Gay added. Nancy's mind dwelled on the submarine. Was it also part of Bud's "sharp idea"? She could get no answer from Gay about this. The actress did admit that the gang was responsible for breaking in and turning on the phonograph record, stealing the lilac tree, and digging the hole into which Hank had fallen. They had also caused the inn to quake by using a strong1 v6i-brating machine against the cellar wall, then running off with it before being detected.
All these things had been done, Gay said, to make Emily and Dick close the inn and keep Nancy and the others from detecting the gang's project until they were finished in this locale and could make a getaway to another spot. "We knew you were finding out too much," Gay told Nancy. "So we had to act fast. The trouble was, nothing made you get out" On a sudden hunch, Nancy queried, "Does this other project of yours have to do with the missing tools?"
Gay hesitated. "That's something you'll have to figure out."
Just then, the boat dipped sharply. Gay clutched her stomach. "Oh, I feel terrible" she cried, her face a grayish green. "I think I'm seasick"
The impersonator slumped into a bunk. Nancy's eyes darted around the cabin, trying to guess where the diamonds might be. Certainly not in any of the obvious places. Her glance lingered on a wall barometer. This would be an ideal spot if its back were hollowl Then the cabin door opened and Gil entered. "What's the matter with you, Gay?" he said roughly. "C'mon. We're headin' for shore till this blows over and the fog lifts." "Oh, leave me alone" Gay said irritably. "I'm ill.
The next moment there was a crash and the sound of splintering wood. Nancy was hurled headlong across the cabin, and Gil and Gay were flung to the floor. They heard cries from outside and someone shouting, "About, Bud! About!" Gil was the first to recover from the crash. He dashed out of the cabin. In a minute he was back with Simon.
"We struck a log!" Simon gasped. "We're sinking! And there's a fire in the engine" "Besides, some boat's approaching" Gil added. "Might be a patrol. Frank and the others have jumped over. We're scramming too, in the sub." "Get up, Gay" Simon ordered.
But the former actress, chalk-white, seemed unable to move. Simon rushed over and yanked the actress to her feet.
"The diamonds" Gay screeched. "We can't forget them!"
"We can't be caught with loot," Simon argued. "We'll skin-dive for the diamonds later." He glanced toward Nancy. "I'd better cut her loose." The man groped in his pocket for a knife, but Gay stopped him. "Don't be a fool" she hissed. "If she drowns, we can't be blamed. Good-by, Nancy Drew" The trio raced from the cabin. Nancy, bound and helpless, was left alone in the sinking ship.
CHAPTER XX Nancy's Citation
UNTIL now, Nancy had not fully believed that he captors would let her perish. But she was lef bound hand and foot, aboard a sinking vessel!
Suddenly Nancy sniffed the acrid smell o smoke -the fire was spreadingl She screamed fo help until her throat was hoarse. Then, about t faint, Nancy heard an answering shout, and th sound of a boat pulling up outside the porthole.
"Oh, thank goodness," she breathed fervently. Shortly, two men in River Police Patrol uniforms hurried into the cabin. They quickly untied Nancy and carried her on deck. She saw that the fog had thinned and that the cruiser's stern was aflame. Desperately she tried to tell the men of the escape gang, and what had happened. "No time to talk nove" one of them urged.
The patrol boat stood near the bow of th cruiser, which was almost submerged. Nancy an the men quickly transferred to the other boat.
As the patrol craft pulled away, giant searchlights played over the surrounding waters. Captain Morgan, head of the patrol, came up beside Nancy in time to see the burning cruiser go under. Emily Willoughby's precious diamonds would soon be on the river bottom.
Nancy identified herself, and quickly explained about being taken prisoner and left in the sinking ship to drown. "You must capture the five men and Gay Moreaul Some of them are probably swimming to shore. The others went in the sub."
To her astonishment, the captain asked Nancy to look through a nearby porthole into a cabin where three men sat. "Recognize them?" he asked.
"Yes!" Nancy gasped. "Bud Mason, Frank, and the skin diver"
Captain Morgan nodded. "We fished them out of the water just before rescuing you. They said they had jumped overboard after colliding with a fallen log-but nothing about any prisoner on the cruiser."
"Naturally!" said Nancy. "Hurry! You might still spot the sub if it hasn't submerged." Captain Morgan looked dubious. Nevertheless, he barked an order. A high-beam searchlight was played over the water.
A moment later Nancy cried out, "Look!"
A shark-shaped object could be seen floating above water in the distance. Captain Morgan picked up binoculars.
"You're right, Miss Drew. It is a small sub" he exclaimed. "Full speed ahead"
Nancy waited tensely as the patrol craft pulled alongside the submarine. Gay, Gil, and Simon were inside it, with the hatch open.
Captain Morgan and his men gave the actress a startled look, then glanced at Nancy. The girl's heart sank. No wonder the men were confused! Gay still wore her Nancy Drew disguise!
"Gay Moreau has been impersonating me," explained Nancy, as the trio were helped aboard and towlines attached to the submarine. "She and the others are diamond thieves."
"This girl has been impersonating me for some time" Gay snapped. "My name is Nancy Drew!" The young sleuth started to protest, when Gay withdrew a wallet from the pocket of her dress. Nancy was dumfounded when Gay took out a driver's license and handed it to the captain. "This license was issued to Miss Nancy Drew of River Heights," the captain said, frowning. Nancy realized that Gil must have stolen the license when he planted the bomb in the cottage! Gay smiled triumphantly. "This girl is the thiefl She was tied up because she sneaked aboard our boat and tried to steal jewelry from my luggage." Nancy realized that the actress in desperation had cleverly reversed the situation to keep from being arrested. No one aboard could, or would, identify the real Nancy
Drew. If the gang's stories were believed the six might be released. Nancy could be taken into custody.
"By the time my identification can be established, the others will have recovered the diamonds and escaped," she thought desperately.
Just then, a foghorn sounded and the group on board saw a searchlight sweeping across the water. Moments later, a second patrol launch came into view and pulled alongside.
Gay Moreau had pushed forward to stand in front of the young sleuth. At the same time, Nancy and she recognized Carson Drew standing at the railing beside John McBride and Lieutenant Brice. Also present was Chief McGinnis.
"Nancy" Mr. Drew called. "Oh, Nancy, my dear, you're safe"
Gay smiled and waved back. Then she edged furtively toward the stern, as if intending to jump overboard.
Nancy, meanwhile, had been expecting such a move. Unnoticed by Gay she had backed up several feet. The next moment, as the actress hurled herself toward the rail, Nancy tripped her. Gay went sprawling on the deck.
"That's one score evened," Nancy said firmly. But Gay was still undaunted as Carson Drew walked across a plank and was about to step onto the deck of the other craft. She leaped to her feet. Shoving Nancy aside, she dashed toward Mr. Drew.
"Dad-I'm so glad to see you" she cried, and was about to fling herself into his arms when Nancy intervened.
"No, Dad, it's a disguise!" she exclaimed, and grasped Gay by the arm. With her free hand, she rubbed off some of the actress's heavy make-up.
As Gay stood glaring balefully, her true looks were disclosed. Carson Drew said severely, "Well, Gay Moreau, justice is catching up with you again." Then he kissed his daughter.
All this time Simon had been pinned against the railing by several of the police. Now he made a desperate effort to jump overboard, but was instantly stopped. "Well, I guess we've had it, Gay," he said grimly.
Gay's features were contorted with rage. "Next time we'll set a better bomb for you, Nancy Drew" she screamed.
"There'll be no next time" Chief McGinnis spoke sternly, as the river police officers put handcuffs on Gay, Gil, and Simon.
Brief explanations were made to Captain Morgan, who led the chief and Lieutenant Brice to the cabin where the other three captives were being guarded. The officials spent some time interrogating them while Nancy talked to her father and John McBride, bringing them up to date on the recent happenings.
"Gay almost had me fooled, until we came on board," Carson Drew admitted.
Later, in the captain's quarters, the officials met with Carson Drew, Nancy, and John.
"Nancy, you deserve an explanation from me," said John. "I told you once that my Army work , was confidential. Actually I've been working on a case while visiting at Lilac Inn."
John stated that he was in reality a major at an Army missile base. "Some top-secret electronics parts had been stolen from the base, and suspicion fell on Frank Logan, a sergeant in the Engineers' Corps, who had been dishonorably discharged not long before the theft. Nothing was ever proved, but my mission was to follow up on the man and determine his guilt or innocence beyond a doubt."
The major had obtained a clue that Frank was in the River Heights area and finally traced him to the vicinity of Benton. John decided that staying at Lilac Inn, owned by his friend Dick, would be a good cover-up.
"One day, near the river, I came upon a piece of an engineer's insigne from the same branch Frank was in. This gave me an idea that he was in the vicinity. When you and Helen mentioned the man with the crew cut," John explained, "and his not trying to rescue you, I thought he might be Frank. Yet I had no luck pinpointing his whereabouts. That is, until I heard certain tools useful to an engineer and Dick's jig saw were missing. And when you found the metal device in the lilac grove, Nancy, I recognized it as a stolen electron ics part. That reaffirmed my suspicions that Frank was nearby." Major McBride continued, "I also learned that electronics parts were being stolen from shops and factories in this region, and the thieves were using a different stolen car or truck each time for their getaway, then abandoning it."
He told Nancy that the red panel truck was one of the vehicles used and Chief McGinnis ex plained to Nancy about finding it in Dockville, along with books on navigation and skin diving.
Nancy learned that Gay had discovered the
river shack's old cellar when visiting the inn as a child. While working for Mrs. Stonewell, Gay had told Bud and his pals about the place and they hatched the scheme for storing the stolen parts there. Some of the electronics equipment, John dis closed, was being sold on the black market at a town a hundred miles down the Muskoka River. By stealing the diamonds, Gay and the crooks would have enough money to live lavishly for a while until ready to start their nefarious scheme again. "Were they the ones who used my convertible and left it in the lane?" Nancy asked. John replied Yes, but only to cause one more annoyance. The major now explained that he had received permission from his superiors to talk with the police. "A black-market operator who was arrested tipped us off that the crooks from whom he was buying parts might be in Benton last night to arrange for a final getaway."
John said he had returned to Lilac Inn that evening in time to meet Mr. Drew, Chief McGinnis, who had come along during his free hours because of his interest in Nancy, and Lieutenant Brice. The trooper had just received word over the police radio of the accident to the cruiser. This, together with the fact that Carl Bard had seen Nancy go toward the river, had given Jbhn the idea that the men should board a patrol boat and search the sinking cruiser.
"This certainly has been an involved and dangerous mystery," said Carson Drew.
"Yes, and Nancy deserves most of the credit for solving it," the State Police lieutenant spoke up. Nancy chuckled. "Don't forget, we still have to find Emily's diamonds. John, how about a skin-diving search by daylight tomorrow?" "With pleasure." John grinned.
Everyone at Lilac Inn was relieved and thankful to learn that Nancy was safe and that the mysteries had been cleared up. The following morning the Willoughbys, Dick, and Helen came along to witness the treasure-diving expedition.
A river patrol launch stood by as Nancy and John skin-dived to the bottom of the Muskoka
River. After locating the sunken cruiser, the couple boarded it and entered the cabin where Nancy had been imprisoned. The sleuth went immediately to the wall and took down the barometer. To her disappointment, the diamonds were not secreted there.
John and Nancy looked in every conceivable hiding place, but found no clue. Nancy racked her brains, trying to imagine what spot Gay would have chosen. A sudden hunch came to her as she spotted the actress's make-up case.
Nancy opened it, and searched among the contents. She picked out two tubes of lipstick. Nancy removed the tops and gasped.
The tubes were choked with glittering diamonds!
John gave Nancy a congratulatory pat on her shoulder. The girl detective put the lipsticks into a pouch attached to her waist and the divers surfaced.
Emily was thrilled upon recovering her jewels and tears came to her eyes. Dick and Mrs. Willoughby could not praise Nancy enough.
John beamed at his skin-diving companion. "One of your best deductions, Nancy."
A little later that day John announced that a salvage crew had raised the cruiser. A stock of valuable electronics parts was found in the small hold, including those Frank Logan had stolen from the missile base. The gang had planned to sell many of them to an enemy agent.
A week later Nancy was honored at a colorful Army ceremony where she was presented with the Distinguished Civilian Service Medal for outstanding work.
"This is marvelous. Thank you" she said. When the young detective returned to Lilac Inn for a party on the eve of Emily's wedding, the bride-to-be gave her two attendants pins set with tiny diamonds. Nancy's was in the form of a lilac spray.
"I had this made especially so you'll never forget the mystery at Lilac Inn, Nancy." Emily smiled. "Dick and I will be forever grateful to you."
"So exquisite" Nancy cried, and thanked her friend. "This was such a challenging mystery." Secretly she wondered when another sleuthing adventure would come her way. "Soon, I hope," Nancy thought. She was to have her wish when she found herself involved in The Secret of Shadow Ranch.
Later, as Nancy, Helen, and Emily were talking, the two older girls suddenly stopped speaking on the subject of their forthcoming weddings. Helen said, "Goodness, Nancy, you must be tired of hearing us talk about steady partners when-"
Nancy interrupted. Laughing gaily, she said, "Not at all. For the present, my steady partner is going to be mystery"
مشارکت کنندگان در این صفحه
تا کنون فردی در بازسازی این صفحه مشارکت نداشته است.
🖊 شما نیز می‌توانید برای مشارکت در ترجمه‌ی این صفحه یا اصلاح متن انگلیسی، به این لینک مراجعه بفرمایید.