سرفصل های مهم
معرفی
توضیح مختصر
زمان مطالعه

8 دقیقه

سطح

خیلی سخت
دانلود اپلیکیشن «زیبوک»
این فصل را می‌توانید به بهترین شکل و با امکانات عالی در اپلیکیشن «زیبوک» بخوانید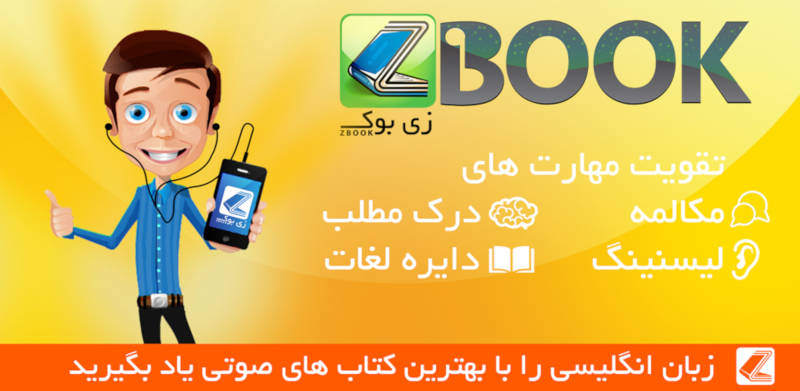 متن انگلیسی فصل
Introduction
What does power mean to us? Why are most people willing to do almost anything to get it? Even if we are not aware of it, most of us seek to be in positions of power because we believe this will enable us to control our life situations. We believe power will get us what we most want: freedom and happiness.
Our society is founded on a very limited definition of power, namely wealth, professional success, fame, physical strength, military might, and political control.
My dear friends, I suggest that there is another kind of power, a greater power: the power to be happy right in the present moment, free from addiction, fear, despair, discrimination, anger, and ignorance. This power is the birthright of every human being, whether celebrated or unknown, rich or poor, strong or weak. Let's explore this extraordinary kind of power.
All of us want to be powerful and successful. But ifour drive to get and maintain power drains us and strains our relationships, we never truly enjoy our professional or material success and it's simply not worth it. Living our life deeply and with happiness, having time to care for our loved ones—this is another kind of success, another kind of power, and it is much more important. There is only one kind of success that really matters: the success of transforming ourselves, transforming our afflictions, fear, and anger. This is the kind of success, the kind of power, that will benefit us and others without causing any damage.
Wanting power, fame, and wealth is not a bad thing, but we should know that we seek these things because we want to be happy. If you are rich and powerful but unhappy, what's the point of being rich and powerful?
We can use the simple, concrete, and effective practices offered in this book to cultivate real power—the freedom, security, and happiness we all want right here, right now. This is for us, our families, our communities, our society, and our planet.
The ambition to grow our understanding and compassion and to help the world is a wonderful energy that gives our lives genuine purpose. Many great teachers before us—Jesus, Buddha, Mohammed, and Moses—also had this ambition. Today we experience the same profound desire as they did: to embody peace, relieve suffering, and help people. We have seen that one person can bring liberation and healing to thousands, even millions of people. Each one of us, whether a factory worker, a politician, a waitress, a businessperson, an entertainer, or a father coaching a soccer game, shares this deep desire. But it is important to remember that to realize this wonderful ambition we must first take care of ourselves. To bring happiness to others, we must be happiness. And this is why we always train ourselves to first take care of our own bodies and minds. Only when we are solid can we be our best and take good care of our loved ones.
When we live without awareness, without the ability to truly see the world around us, our life is often like a runaway train. This is especially true in our
professional life. If we are consumed by our jobs, we can't stop running. When we suffer in our personal lives, our professional lives also suffer. When we suffer in our professional lives, our personal lives also suffer.
Heavy workloads, unrealistic deadlines, difficult working conditions, constant stress, the fear of being fired—these all cause suffering at work, which then spills into the rest of our lives. And no one, it seems, can help us. But it doesn't have to be that way. By cultivating our spiritual or true power and bringing mindfulness to our daily interactions, we can completely change the quality of our work as well as our work lives.
Mindfulness is being fully present in the here and now, being in touch with what is going on inside us and around us. Using the simple practices that follow to train our minds and focus our attention, we become not only more efficient and effective but also more relaxed and energized. We already have enough time to be attentive to all the people and things that are most important to us, and we can live each moment to the fullest, knowing it is a wonderful moment, the only moment we really have.
By focusing on our spiritual power, we can change our bottom line from pure profit to one that includes compassion. We don't need to get rid of profit.
Compassion can bring financial and political success. I believe it is simply good business to include in ourdefinition of the bottom line a consideration of all the effects we have on one another and on the planet.
Businesses that intelligently combine profit making with integrity and concern for the world have happier employees and more satisfied customers, while making more money. Every year, Fortune magazine lists the one hundred best companies to work for. These companies are successful in every way. And every year, these companies share a commitment to health care, childcare, fair vacation time, respect for the environment, and profit sharing. Those admired companies understand that spending money, time, and energy caring for the physical and mental well-being of their employees and the larger community is vital to the health of their business, and more profitable.
Most politicians, and many businesses, from the pharmaceutical industry to multimedia technology development, started out with some intention of relieving people's suffering. We have to keep that intention, that ambition, alive. When financial profit overrides all other motivation, we self-destruct. The wave of corporate fraud that drowned Enron, Tyco, and WorldCom reminds us of this. That is why it isimportant that we conduct our professional life with compassion, with kindness. Without compassion, you can't be happy, no matter how rich you are. You become isolated and trapped within your own world, unable to relate to people or understand them. Running after profit at the expense of compassion hurts you as much as it hurts other people.
When you look deeply, you see the pain and suffering in the world, and recognize your deep desire to relieve it. You also recognize that bringing joy to others is the greatest joy you can have, the greatest achievement. In choosing to cultivate true power, you do not have to give up your desire for the good life.
Your life can be more satisfying, and you will be happy and relaxed, relieving suffering and bringing happiness to everyone.
مشارکت کنندگان در این صفحه
تا کنون فردی در بازسازی این صفحه مشارکت نداشته است.
🖊 شما نیز می‌توانید برای مشارکت در ترجمه‌ی این صفحه یا اصلاح متن انگلیسی، به این لینک مراجعه بفرمایید.