سرفصل های مهم
هنر ذهنیت
توضیح مختصر
زمان مطالعه

39 دقیقه

سطح

خیلی سخت
دانلود اپلیکیشن «زیبوک»
این فصل را می‌توانید به بهترین شکل و با امکانات عالی در اپلیکیشن «زیبوک» بخوانید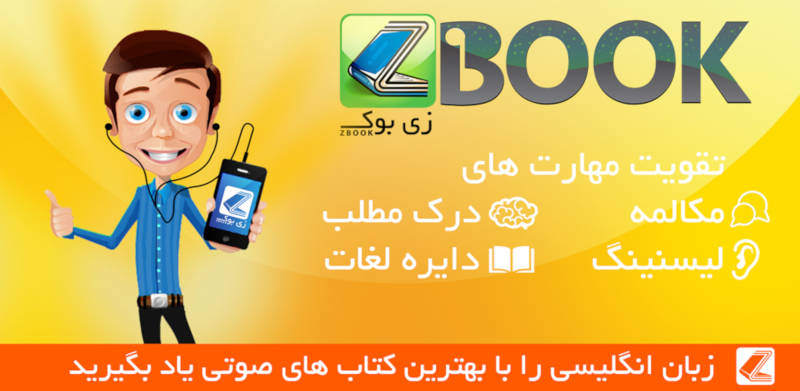 متن انگلیسی فصل
CHAPTER THREE - The Art of Mindfulness
Imagine the power of our actions if each one contained one hundred percent of our attention.
Many large companies spend significant resources on research and development departments because they know that for their business to thrive, they must constantly improve and stay on top of the latest information. The same is true of figuring out how to create a mindful business: it takes an investment in developing insight that will guide you, protect you, and put you and your business on the right path.
Everything is related to everything else. Your wellbeing and the well-being of your family are essential elements in bringing about the well-being of your business or of any organization where you work.
Finding ways to protect yourself and promote your own well-being is the most basic investment you can make. This will have an impact on your family and work environment, but first of all it will result in an improvement in the quality of your own life.
The foundation of your investment, the key to transforming your professional life, is mindfulness.
Mindfulness is the energy of attention. It is the capacity in each of us to be present one hundred percent to what is happening within and around us. It is the miracle that allows us to become fully alive in each moment. It is the essential basis for healing and transforming ourselves and creating more harmony in our family, our work life, and our society. The fruit of mindfulness practice is the realization that peace and joy are available within us and around us, right here and right now. Mindfulness is one of the five spiritual powers, but it is also the foundation for acting in the world in a way that reflects our true power. Our family and professional lives will be poisoned if we don't know how to create and maintain a mindful home and a mindful workplace. Many businesses intuitively understand this truth.
Political and financial power can't fully satisfy us when we don't have mindfulness. We need the energy of mindfulness to help us come back to ourselves and look deeply into our situation. We work in a profession, but we bring to the work our own individual difficulties, pain, and suffering. Mindfulness practice allows us to embrace and understand our suffering. This is the basis for personal transformation and healing.
So how do you do mindfulness? It is very simple and also very challenging. The practice of mindfulness requires only that whatever you do, you do with your whole being. You have to invest one hundred percent of yourself in doing even very simple things, like picking up a pen, opening a book, or lighting a stick of incense.
As a novice monk, several times a day I had to light incense to offer on the altar of the meditation hall. I was taught to pick up the stick of incense with both hands, the left hand on top of the right hand, which picks up the stick of incense. A stick of incense is very light.
Why do you have to use both hands? The idea is that you have to invest one hundred percent of yourself into this simple act of picking up an incense stick. When you strike the match and light the incense, or put the tip of the incense stick into the flame of a candle, you have to be with the act of lighting one hundred percent. This is the practice of mindfulness.When you pour tea, the act of pouring the tea into the cup can become an act of meditation if you pour with mindfulness. Don't think about the past. Don't think about the future. Don't think about what you're going to do the next day. Focus entirely on the act of pouring the tea. Invest yourself entirely in the here and now.
Everyone knows how to pour tea, everyone knows how to drink tea, but not everyone pours tea mindfully and drinks tea mindfully. This is because we have a tendency to run away from the here and now—we are driven by our habit energy. Our habit energy is strong, so we need to practice to transform it. The more we free ourselves of our habit energy, the more we will be capable of living fully every moment of our daily life.
In our work, we may be responsible for many people, a few people, or just ourselves. It's good to be responsible. We may also have the desire to be successful. But because we lack mindfulness, we allow ourselves to be carried away by our desire for success.
It becomes a habit. It pushes us all the time. We're no longer capable of drinking our tea in the here and now.
Even when the tea is in our mouth, we aren't conscious of it. We're drinking our projects, we're drinking our problems.
According to the Buddha, life is available only in the here and now, the present moment. He said, "The past is already gone, the future is not yet here. There's only one moment for you to live, and that is the present moment." If you miss the present moment, you miss your appointment with life. It's so clear. Mindfulness is the energy and practice that helps you go back to the here and now so that you encounter life. It is a practice that requires time and support. Without training and without the support of a community of fellow
practitioners, you won't be able to do it. There may be people you work with who are willing to become your copractitioners.
You may have a beautiful house and yard that are perfectly taken care of. There are many flowers in your yard. You know these beautiful flowers are there, but you are never able to enjoy them. When people look at your yard, they may envy you very much. They would like to have a yard like yours where they could walk and enjoy the grass, the flowers, and the trees. But you don't have time to enjoy it because you are obsessed with finding answers to questions, solving problems, overcoming difficulties, and being number one at work.
From time to time, you have a flash of insight: "I have a beautiful yard and I must make time to enjoy it." So you decide to go into the yard. You take a few steps and look at the flowers, the trees, and the grass. You have good intentions. But after four or five steps, you give up, because your preoccupation with your work is too strong. It's like a dictator. It prevents you from being present to enjoy the wonders of life that are available in the here and now.
When I was a sixteen-year-old novice monk, my teacher taught me to open the door and close the door with one hundred percent of myself. One day, my teacher asked me to get something for him. Because I loved him very much, I was eager to do it, so I rushed to do this task and closed the door quickly.
My teacher called me back: "Novice, come back here." I went back to him. I joined my palms and looked at him. He said, "Novice, this time go out mindfully and close the door behind you mindfully." That was the first lesson he gave me on the practice of mindfulness.
At that moment, I began to walk mindfully and became aware of every step I took. I touched the doorknob mindfully. I opened the door mindfully. I went out and closed the door behind me mindfully. My teacher didn't have to teach me a second time how to close the door.
When you hold the hand of a child, invest one hundred percent of yourself in the act of holding her hand. When you hug your partner, do the same. Forget everything else. Be totally present, totally alive in the act of hugging. This is the opposite of the way we've been trained to lead our lives and run our businesses.
We've been taught to do many things at once. We answer an e-mail while we talk on the phone; while in a meeting for one project, we work on our notes for another project. Every new technology promises to help us do more things at once. Now we can send e-mail while listening to music, talking on the phone, and taking a picture, all with the same device. With your energy that dispersed, where is your power?
Instead of always multitasking, we must teach ourselves to unitask. Mindfulness needs some training.
We may be very intelligent. We may understand this right away. But that doesn't mean we can do it. To do it, we have to practice and train ourselves.First, we use our practice of mindfulness to focus on ourselves. Once we have done this, then, with mindfulness, we look at our family. Our family, however we may identify it, is our home. We can't go straight to looking at our work life without first looking at our home base. There may be suffering, fear, or anxiety in our family. Mindfulness helps us recognize this suffering, and embrace and transform it. You can say to your loved ones, "I'm here for you. Let's embrace the pain together and transform it."
Mindfulness is the capacity of being there, fully present. When you love someone, the most precious gift you can give your loved one is your true presence.
You can't buy the ability to bring joy and transform suffering.
Then mindfulness will help us understand the
situation at our workplace. We may be entrepreneurs— executives responsible for hundreds of people—or we may be employees, working alone or in a team. With mindfulness, we can look deeply and recognize the strengths as well as the difficulties and suffering in our organizations. When we look at our workplaces, we recognize the fears, the pain of our co-workers or employees, and we say, "I am here for you, I know you are suffering. Together we can embrace this suffering and transform it. We will do whatever we can to remove this suffering." It's the same practice we have done with ourselves and our family. With the energy of mindfulness and the capacity of looking deeply, we will find the insights to transform and heal the situation.
Mindfulness is the capacity to be present with one hundred percent of ourselves. The energy of mindfulness enables us to recognize the presence of what is. What is there is yourself, what is there is your loved ones. If you aren't capable of being in the here and now, you won't be able to recognize yourself, your happiness, or your suffering. Without your full presence, you won't be able to recognize others, and they will feel unseen, misunderstood, and unloved.
They will begin to suffer, and that suffering in turn will make you suffer more. Without mindfulness, we can't help ourselves or our loved ones or succeed in our workplace. Without mindfulness, any power we have will be fleeting and ultimately unsatisfying.
Mindfulness is concrete. It can happen in a single breath. As you breathe in, keep your awareness with your breath. It may help to silently say "in" as you breathe in. And when you breathe out, silently say "out." With this simple act, your mind comes back to your body and you are truly present. It can happen in a footstep. You invest one hundred percent of your attention into taking a step. Allow your breathing to be natural, don't force it or try to change it. Be aware of how many steps you take with your in-breath, and how many you take with your out-breath. If you're practicing inside at home, you can walk very slowly, taking one step for each in-breath and one for each outbreath. If you're at work or outside, you may want to take two, three, or four steps for each in-breath and each out-breath. It may help to say "in, out" silently as you walk. For example, if you take three steps when you breathe in and four steps when you breathe out, you can say, "In, in, in. Out, out, out, out." Keep your mind completely with your steps and your breath. This practice is very easy and profoundly effective. With mindful breathing and mindful walking, you can go back to yourself and be really present and alive.
To understand mindfulness, we need to understand it on a physical level. We can learn how to go home to our bodies. We can start simply by recognizing that our bodies are there and embracing them tenderly with the energy of mindfulness. You generate mindfulness through the practice of mindful breathing and mindful walking. "My dear body, I know you are there, and I will take good care of you." Your body becomes the object of your love.
If you don't know how to take care of your body, how to release the tension in your body and give it permission to rest, you don't love your body. We all know that our bodies have the capacity of self-healing.
When we cut our finger, we know that we don't have to do anything besides clean it; our body will take care of the rest. We panic when we forget that our bodies have the power of self-healing. If we simply allow our bodies to rest, our bodies can heal themselves without a lot of medicine.
When an animal in the forest gets seriously wounded, it knows exactly what to do. It looks for a secluded spot and just lies down for several days, not concerned with eating. It has wisdom. Only when the wound has healed does the animal return to foraging or hunting for food. We once had this kind of wisdom, but now we have lost our capacity to rest. We panic every time we experience something uncomfortable in our body. We rush to the doctor to get a prescription for all kinds of medicine because we don't realize that just allowing our body to rest is often the best method of healing.
There are people who complain they don't have time for a vacation. The purpose of a vacation is to have the time to rest, but even when people go on vacation they don't know how to rest. They may do lots of things and come back even more tired than before. We have to learn the art of deep relaxation. You lie down and pay attention to and relax the different parts of your body, beginning with your head and going all the way down to the soles of your feet. "Breathing in, I'm aware of my body. Breathing out, I release tensions in my body." "Breathing in, I'm aware of my eyes. Breathing out, I smile to my eyes." You continue like this with each part of your body. You scan your body, not with an X ray but with the ray of mindfulness. When you come to an organ or a part of your body that is ailing, you can stay with it longer, using the energy of mindfulness to embrace it and smile to it. This will speed the healing.
You can practice this every day, alone or with your family. When you are used to it, you can lead a total relaxation session for yourself, your partner, your family. You can also encourage others in your family to lead total relaxation for the whole family. Children are very capable of guiding others in this practice. When you are able to embrace your body, release accumulated tension, and help your body heal, you will be able to go home to your feelings and emotions (this practice is explained in detail in Appendix A).
Each of us experiences pleasant feelings and painful feelings. One of the core practices of mindfulness is to take care of our painful emotions. Many of us run away from ourselves, from our pain. Usually when we have pain, we don't want to face it because we don't know how to take care of it. We also think that if we are powerful, we shouldn't feel pain. So we try to cover it up with other things. Rather than changing the peg and helping positive seeds arise from our store consciousness, we try to escape our feelings through unmindful consumption. We turn on the television, pick up a book, or talk on the phone. We try to do something to ignore the pain, fear, sorrow, or despair we feel. But while consuming things that help us temporarily forget our pain, we bring more elements of distress into our bodies and minds. We bring in the elements of craving, fear, and worries. This makes the situation worse every day.
Instead, we can go home to ourselves. We can use the energy of mindfulness to recognize the pain inside and hold it tenderly, like a mother holding her baby.
Mindfulness is the mother. Your pain, your sorrow, your despair, is your baby. There is no fighting. The energy of mindfulness does the work of recognizing, embracing, and bringing relief. When a mother hears her baby crying, she puts aside what she's doing, goes immediately to pick up her baby, and holds the baby tenderly. She may not know what is wrong with the baby at first, but the fact that she's holding him tenderly like this already brings relief to the baby. You may not know what is causing your pain, your despair, your depression, your fear, but if you know how to hold that pain with the energy of mindfulness, you immediately get relief, because the energy of mindfulness begins to penetrate the energy of pain, of sorrow.
Imagine a flower in the morning. The flower is not yet open. The sunshine embraces the flower, and the energy of the sunshine begins to penetrate the flower.
The sun doesn't just go around the flower. The light naturally penetrates the flower, and an hour later the flower has to open itself to the sun. The sun is our mindfulness, embracing the flower of our feelings.
If we allow our anger, fear, and despair to be alone and unsupervised in us, they will be destructive. If we generate mindfulness, it will recognize and embrace these painful feelings. The practices of mindful breathing and mindful walking not only nourish and refresh us, but they also help us recognize and embrace the pain in us. Instead of using our energy, our power, to suppress our pain, we help our body become more integrated. By embracing our suffering, we are much stronger.
If our loved ones sit or walk with us, we become even stronger because the other person lends us their energy of mindfulness. We can say, "Darling, please come and do mindful walking with me. I need your presence." Then she will come and walk with you.
Together, we combine our mindful energies, and there is plenty to embrace our suffering.If we have several friends sitting with us, the positive, collective energy of mindfulness will be even stronger. It will be much easier for us to allow our pain, sorrow, and despair to be embraced by the collective energy. That is why it is so pleasant and helpful to practice in a community where everyone knows how to do the same thing. The energy is powerful. If you allow yourself to be embraced by that collective energy, you feel much better and healing happens quickly.
The energy of mindfulness helps us be aware of what is going on. When you breathe in and you know that you are breathing in, this is mindfulness of breathing.
When you drink your coffee or tea and you know that you are drinking coffee or tea, this is mindfulness of drinking. When you walk and you know you are walking, and you enjoy every step you take, this is mindfulness of walking. So these kinds of practices generate the energy of mindfulness, helping you be fully alive, fully present to touch the wonders of life for your nourishment and healing.
THE FIVE MINDFULNESS TRAININGS
One time Anathapindika brought five hundred businesspeople to listen to the Buddha. The Buddha offered them a teaching that came to be known as the Sutra on the White-Clad Disciple . It focused on how to live happily in the here and now as a businessperson and householder. In the Sutra on the White-Clad
Disciple, the expression "living happily in the present moment" is repeated at least five times. Knowing that you are on the right path is the greatest happiness. The greatest happiness is having a job that you like and that expresses your understanding and compassion.
Happiness, responsibility, and mindfulness are interconnected. A businessperson begins the path to happiness by taking care of himself first. With practice in generating the energy of mindfulness, he'll be able to receive the joy and happiness he deserves and he'll have the capacity to care about the well-being of others. So many elements of happiness are available right in the here and now.
This sutra taught that the foundation of mindfulness and happiness is the Five Mindfulness Trainings. These trainings are essential for learning to handle our power skillfully, for cultivating true power, spiritual power.
They are the heart of mindfulness practice.THE FIVE MINDFULNESS TRAININGS The First Mindfulness Training
Aware of the suffering caused by the destruction of life, I am committed to cultivating compassion and learning ways to protect the lives of people, animals, plants, and minerals. I am determined not to kill, not to let others kill, and not to condone any act of killing in the world, in my thinking, and in my way of life.
The Second Mindfulness Training
Aware of the suffering caused by exploitation, social injustice, stealing, and oppression, I am committed to cultivating loving kindness and learning ways to work for the well-being of people, animals, plants, and minerals. I am committed to practicing generosity by sharing my time, energy, and material resources with those who are in real need. I am determined not to steal and not to possess anything that should belong to others. I shall respect the property of others, but I shall prevent others from profiting from human suffering or the suffering of other species on earth.The Third Mindfulness Training Aware of the suffering caused by sexual misconduct, I am committed to cultivating responsibility and learning ways to protect the safety and integrity of individuals, couples, families, and society. I am determined not to engage in sexual relations without love and a long-term commitment. To preserve the happiness of myself and others, I am determined to respect my commitments and the commitments of others. I shall do everything in my power to protect children from sexual abuse and to prevent couples and families from being broken by sexual misconduct.
The Fourth Mindfulness Training
Aware of the suffering caused by unmindful speech and the inability to listen to others, I am committed to cultivating loving speech and deep listening in order to bring joy and happiness to others and relieve others of their suffering. Knowing that words can create happiness or suffering, I am committed to learning to speak truthfully, with words that inspire self-confidence, joy, and hope. I am determined not to spread news I do not know to be certain and not to criticize or condemn things of which I am not sure. I shall refrain from uttering words that cause division or discord, or that can cause the family or the community to break. I shall make all efforts to reconcile and resolve all conflicts, however small.
The Fifth Mindfulness Training
Aware of the suffering caused by unmindful consumption, I am committed to cultivating good health, both physical and mental, for myself, my family, and my society, by practicing mindful eating, drinking, and consuming. I am committed to ingest only items that preserve peace, well-being, and joy in my body, in my consciousness, and in the collective body and consciousness of my family and society. I am determined not to use alcohol or any other intoxicant or to ingest foods or other items that contain toxins, such as certain TV programs, magazines, books, films, and conversations. I am aware that to damage my body or my consciousness with these poisons is to betray my ancestors, my parents, my society, and future generations. I shall work to transform violence, fear, anger, and confusion in myself and in society by practicing a diet for myself and for society. I understand that a proper diet is crucial for self-transformation and for the transformation of society.
The Five Mindfulness Trainings are a concrete
expression of the practice of mindfulness and can be applied to your daily life, both professionally and in your family . The same spirit of mindfulness exists in Christianity, Judaism, Islam, Hinduism, and all spiritual faiths. If you are from a different spiritual tradition, when you read your scriptures, when you come back to your own roots, you can identify the elements of the Five Mindfulness Trainings in your own tradition.
They can help you better understand your tradition.
You can't be happy if you've lost your roots.
The trainings are not imposed on us by another
person; they are the direct fruit of our practice. We want to observe the mindfulness trainings because when we practice mindfulness, we see all the suffering that is born when we don't observe them. So we have decided to practice the five trainings to be able to uproot illbeing and suffering. They're not commandments; they're commitments made by individuals after havingmeditated on suffering and its causes. This is a practice.
It is a determination born from our own insight. For a vivid illustration of how a highly successful company practices mindfulness and compassion based on its deep insight, see the story of Patagonia CEO Yvon
Chouinard in Appendix B.
For me, the Five Mindfulness Trainings are the real practice of love, of compassion. The first training concerns the protection of life. Because I love life, because I love living beings, I'm determined to train myself in mindfulness. I am determined not to condone any act of killing in the world. Life is precious, so I am determined to protect life—not only the lives of human beings but the lives of other species, because humans are made of nonhuman elements. That means animal, plant, and mineral elements. To protect humans, we have to protect nonhuman elements. This is the teaching of the Diamond Sutra, the oldest text on deep ecology.
We have to protect animals, plants, and even minerals to protect humanity. This is the essence of the first mindfulness training. If you want to protect the environment, you are invited to read the Diamond Sutra, and you will see that by protecting animals, plants, andminerals we protect men, women, and children. It is the practice of love.
The Second Mindfulness Training concerns the practice of generosity. Everywhere there is poverty.
Inequality causes a lot of suffering. For this reason, we try to live in such a way as to alleviate suffering. We are determined to offer our time, energy, and material resources to those who are in need. This is real generosity. We can live more simply so that we can have more time to help others. We are determined not to steal, not to possess anything that does not belong to us. This is also the practice of true love.
The Third Mindfulness Training protects individuals and families. We make an effort to abstain from sexual misconduct and sexual abuse, because it has produced a lot of suffering. This mindfulness training is also the practice of true love. We make the commitment not to have sexual relations without love and a long-term commitment. If we look deeply, we see that the body and the mind are not two separate things. Respect for the body is at the same time respect for the mind. If there is no respect for the body, there is no respect for the mind. We cannot separate the two. Respect has tobe there for love to be possible. There is no true love without respect.
In our society, we engage in a lot of empty sex, just for physical pleasure. We have confused sex with love, but this isn't love at all. When we love, we have something precious to offer: our heart, our mind. We already know that the heart and the mind are very close to our body. We have secret zones in our soul. There is pain, or there is a deep and tender aspiration that we want to keep a secret. And we share it only with the one we really love. There is a forbidden city in our soul.
In the capitals of Asian countries, the king always had a forbidden city. No one outside the royal family could enter. You risked getting decapitated if you went into the forbidden city. There is a forbidden city in us that we open only to the one we love the most. It is sacred.
The same is true of our body. There is a forbidden city, areas of the body that people don't have the right to touch without our explicit permission. This wisdom is already in our culture, but to some degree we have lost our respect for the sacred zones in our body and our mind. The Third Mindfulness Training protects ourselves and others from suffering.The Fourth Mindfulness Training is about the way we communicate. Our speech can be powerful, or we can be shouting in the wind. Never in the history of humankind have we had so many means of communication—e-mail, cell phones, faxes, television, radio, newspapers—but we still remain distant islands.
There is so little real communication between the members of one family, between the individuals in society, and between nations. This is because we don't know how to listen to each other. We have little ability to hold meaningful conversation. The door of true communication has to be opened again. When we can't communicate, there's no circulation; we get sick, and as our sickness increases, we suffer and we spill our suffering on other people.
Speech can be constructive or destructive. Mindful speaking can bring real happiness; unmindful speech can destroy life. When someone tells us something that makes us healthy and happy, that is the greatest gift she can give. The Fourth Mindfulness Training also shows us that mindful speech goes together with listening deeply to others. We listen with all our attention and compassion; we are really there to receive what the other person needs to say. Our only intention is to help the other person feel safe enough to open her heart and find relief from her suffering.
The Fourth Mindfulness Training is linked to the fifth, because the Fifth Mindfulness Training is about mindful consumption—what we eat but also what we watch, read, and listen to. We are what we consume. If we look deeply into the items we consume every day, we come to know our own nature well. We have to eat, drink, and consume, but if we do it unmindfully, we may destroy our body and our consciousness, showing lack of gratitude toward our ancestors, our parents, and future generations.
We can be mindful of what we are putting into our body and consciousness. Ask yourself, "What kind of toxins am I putting into my body today? What films am I watching today? What book am I reading? What magazine am I looking at? What kind of conversations am I having?" Mindfulness is recognizing these toxins and then putting yourself on a toxin diet. You can say to yourself, "Aware of the fact that I am bringing this and that toxin into my body and consciousness every day, making myself sick and causing suffering to my beloved ones, I am determined to prescribe for myself a proper diet. I vow to ingest only items that preserve well-being, peace, and joy in my body and my consciousness."
The Five Mindfulness Trainings may seem like a big commitment that is difficult to follow. They may not fit with your image of yourself. But if you take them on, your life will be easier and your days filled with more joy. So act right away. Enter the right path and do everything you can for the protection and well-being of living beings. Then you will no longer be afraid. Even when you have to go through difficult moments, like illness, danger, or death, you'll be at peace with yourself. This has been my experience.
I know an American who enlisted in the army during the Vietnam War. He was full of goodwill and wanted to serve his country and the anticommunist cause, so he went to Vietnam, and there his duty was to murder people in the night. There were villages where the guerrillas came at night and talked to the villagers to get their support. The anticommunist government couldn't find proof that any of the villagers had collaborated with the guerrillas. But the Central Intelligence Agency said there were collaborators and they should be eliminated so the guerrillas couldn't influence the village.
The task of this American soldier was to go to the home of a suspected person at night, and with only a knife—no gun, so he wouldn't make any noise—kill this person. In the morning, the other villagers would find the person dead and say that the communists had come and killed him. In peacetime, if someone commits a crime, you bring him to court and have a trial. But in Vietnam during the war, that wasn't done. Once they believed someone was an enemy, they would just come at night and assassinate him, leaving no trace. You just eliminate the person you think belongs to the other camp. No trial, no tribunal, nothing.
Many years after the Vietnam War, the American soldier who told me this story got sick and was dying. I witnessed his suffering during that time. It was a suffering you cannot describe. It was not only suffering of the body but the utmost suffering—suffering of the spirit, of his conscience. What he had done came back to him every moment of the day and every moment of the night. It was only by fully telling his story that he was able to lay his suffering to rest.Every act comes back to you. Your knife goes in, the person dies. Any harm you do to other people will come back and punish you. You alone will understand your suffering. No one else will understand your suffering, and the process of dying will be very difficult.
This is why the greatest happiness is knowing you are on the right path. You don't do anything that destroys people, animals, plants, or minerals. With that peace of mind, you can go through difficulties and dangers without fear, and you will die in peace. This is important. There is no time to wait.
No one can practice the Five Mindfulness Trainings perfectly, not even the Buddha. The goal is not to be perfect but simply to be mindful of ourselves, even when we make mistakes. If you are lost in a forest at night, you can follow the North Star to find your way out. You follow the North Star, but your goal is to get back home; it's not to arrive at the North Star. The mindfulness trainings are like the North Star; we don't have to be perfect in practicing them. They are our guide, and we know we're on a good path. If you have a spiritual path, the path of love, compassion, and understanding, you feel happy because you know where you're going. You are on the path of compassion, of protecting life so that happiness becomes possible.
That is very important. You are protected by the practice of the Five Mindfulness Trainings.
The Five Mindfulness Trainings have a universal
nature. Practicing them, you become a better friend of the Buddha, a better disciple of Jesus. The Buddha, Jesus, Abraham, and Mohammed are our companions
on the way. The Five Mindfulness Trainings are a practice that protects and supports us.
مشارکت کنندگان در این صفحه
تا کنون فردی در بازسازی این صفحه مشارکت نداشته است.
🖊 شما نیز می‌توانید برای مشارکت در ترجمه‌ی این صفحه یا اصلاح متن انگلیسی، به این لینک مراجعه بفرمایید.