سرفصل های مهم
بخش اول
توضیح مختصر
زمان مطالعه

68 دقیقه

سطح

خیلی سخت
دانلود اپلیکیشن «زیبوک»
این فصل را می‌توانید به بهترین شکل و با امکانات عالی در اپلیکیشن «زیبوک» بخوانید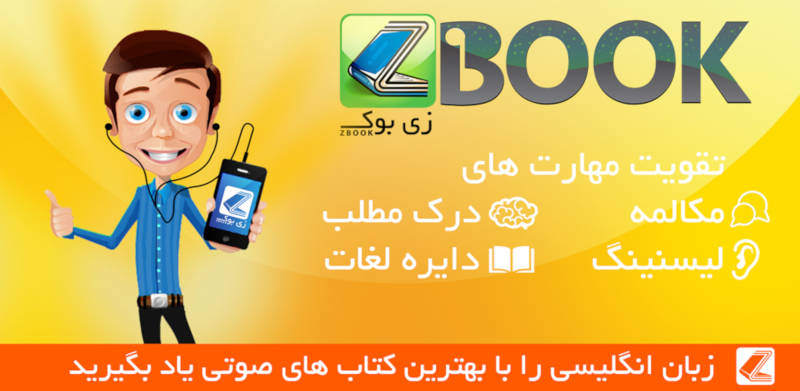 متن انگلیسی فصل
PREFACE - The Author's True Confession
I admit it.
I never wanted to publish this book or make it available to a wide audience.
I was scared.
I wrote this book for one person: my sister. Bonnie had three kids, was unemployed, and was on welfare. It hurt me to see her suffer. I knew her life could be different if she knew the five-step process I developed for creating whatever you wanted. I wrote this material for her, and only for her, in 1997. She's now off welfare and doing fine. She's got a house, a car, a job, and a loving family. She's not rich yet, but I think I've shown her a new way to live life.
I never wanted to make this book public, because I was nervous about how the world would perceive me. I've written 17 books so far, for such well-known and conservative organizations as the American Marketing Association and the American Management Association. I also have an audiotape program with Nightingale-Conant. I figured if I told the world about my interest in spirituality, people would ridicule me, clients would fire me, and these organizations would shun me. So I played it safe and kept this book a secret.
But in June 1999, I felt the inner urge to give a copy of the rough manuscript to Bob Proctor, at the beginning of one of his Science of Getting Rich seminars. Bob read it and loved it. And then he did something shocking.
There were 250 people in that seminar in Denver. They all wanted to know how to create wealth. Bob stood before them and read off all of my book titles, and then introduced me to the crowd. I stood and the crowd applauded. They treated me like a celebrity and I loved the attention.
But then Bob told everyone about my new book, my unpublished book, about this book. I was surprised. I wasn't ready for this. I held my breath. And then Bob told them the title, which at that time was Spiritual Marketing.
There was such a hush throughout the crowd that chills went up my spine. Not only did people favorably react to the book, but they all wanted it—right then. At least 50 people came up and said they wanted to buy the book on the spot. Bob Proctor later said he wanted to record it. And one publisher in the seminar said he wanted to publish the book, sight unseen!
My concerns about publishing this book vanished. I could see that the timing was right to release these ideas, and I saw that I would be safe in doing so.
So here I am.
As with most things in life, there's little to be afraid of, and wealth and glory await right around the corner. All you have to do is step forward and do the things you're being nudged to do from within.
Bob Proctor nudged me in front of 250 people.
As a result, I released the e-book called Spiritual Marketing in 2001. The book was an instant success. It became a number one best seller at Amazon on June 4 and 5, 2001, which are my parents' birthdays. The book was translated into seven languages. People wrote me from all over the world, attesting that the five steps explained in the book helped them to get a job, or heal something "incurable," or raise money, or find true love, and more.
It was pretty staggering feedback.
I began to think, "If this material really changes lives, then I must get it out to the world in a bigger way. I need to expand the book and better explain the five steps, and I need a strong publisher, too." I set that statement as my intention.
And now you're reading this book. Obviously, I expanded it, updated the information, and found the right publisher as well.
That's how the Attractor Factor works.
But before I explain the five-step process, let me say a few things . . .
CHAPTER 1 - Miracles Never Stop
More miracles have happened to me since writing the little booklet in 1997 that evolved into what you are now holding. Here are a few of them:
• When I first wrote this book and described the car of my dreams, the car of my dreams at that time was a Saturn. I still love Saturns, but I've upgraded my dream and my car several times since then. I went on to manifest a BMW Z3 2.8 Roadster. It was showcased in an early James Bond movie. I have never in my life had so much fun driving. But as I grew in my life and became bolder about going for my dreams, I also naturally wanted a different vehicle. I was then led to Francine, my beloved 2005 Panoz Esperante GTLM exotic sports car. Whew! What a ride it is! I then went on and attracted a rare 1998 Panoz AIV Roadster. It was once owned by Steven Tyler of the rock band Aerosmith. While attracting cars isn't what this book is about, these new cars symbolize major changes in my life. It's also a message for you: You truly can have anything you can imagine.
• When I first wrote this book, I was still married to Marian, whom I had been with for more than 20 years. Since then we decided we had grown apart. There was nothing negative about the experience or the decision. Marian decided she preferred being alone. I decided to look for another partner. I found one, too, in Nerissa, who I am deeply in love with. I remained friends with Marian right till her death in 2004, and I miss her even now. Still, I'm a lucky man. Major changes in life can truly be easy and effortless.
• When I first wrote this book, I set a goal to generate a passive income stream. I wanted money to come to me easily and effortlessly, always, consistently—no matter where I was or what I was doing. I was then led to meet Mark Joyner, then CEO of Aesop Marketing, who asked if he could put one of my books online as an e-book. I was skeptical. But I gave him Hypnotic Writing, a manuscript I wrote many years ago. Mark put it online, marketed it, and the sales blew my socks off. Even now, years after the book went online at www.HypnoticWriting.com, orders keep coming in. Since there is no book to print, stock, or mail, all the money is passive income. Every month I receive a check, sometimes for staggering amounts. And since I now have over three dozen e-books out there, including the best-seller How to Create Your Own E-book in Only 7 Days at www.7dayebook.com, the checks are even bigger. I also have many audios online for instant download, including Money Beyond Belief with Brad Yates at www.moneybeyondbelief.com and of course How to Attract a New Car at www.attractanewcar.com. These sites, and many more, bring me large checks on a regular basis. It's all passive income. Now I smile a lot. I know that when you set an intention, you set the forces of life to bring it to you, and you to it.
• When I first wrote this book, I was living in Houston, Texas. After I met Nerissa, I moved to Austin. I then began the process of attracting our dream home. After a few months, we found a beautiful two-acre, two-story, Hill Country property with wandering wild deer and rabbit, and an outside pool, between Austin and San Antonio, in a small spiritual-artistic community called Wimberley, Texas. Finding this home was a matter of having a clear image of what I wanted while following every intuitive impulse I had. The result was a miracle. We're now looking at buying 377 acres near here and building our own city on it. I'm kidding about the city part, but you get the idea. Think big and big things happen.
• As my career evolved, I ended up in many movies, including the staggering hit, The Secret, as well as The Opus and The Leap. This led to appearances on Larry King's television show, Donny Deutsch's CNBC TV show The Big Idea, and much more. This also led to my writing more books, including The Key and Zero Limits, and recording more audio programs, such as The Missing Secret. Obviously, when you do what you love, wealth and fame follow.
I could go on. For example, a man I studied some 20 years ago was Dr. Robert Anthony. His famous books and tapes changed my life. After I came out with an early version of this material, he read it and contacted me. Now the man who was once one of my gurus is now one of my business partners. I ended up producing, recording, and marketing his terrific audio program, Beyond Positive Thinking. I think it's the greatest self-improvement material of all time, and I am involved with it! And, if you didn't notice, Dr. Anthony wrote the introduction to the book you are holding.
But wait. There's more. Now people in Hollywood want me to have my own television show. I've gone from homeless to having my own weekly TV show? Talk about mind-blowing. But this is the wild, wonderful life you get when you tune into the ideas in this book.
Just think what wonders are ahead for you!
Attraction Works
I just sat down with Nerissa and talked to her about the ongoing miracles in my life. "It happens to you all the time," she said.
She mentioned that just the other day I wanted to book us a flight to Ohio to see my family. Tickets were nearly $1,000. I simply expected to get a better deal while being willing to accept the going fare. When I called the airline back, they told me I had enough frequent flyer miles to get both tickets for just over $100. Way cool.
And Nerissa reminded me of the time I wanted to complete my collection of rare books by P. T. Barnum, a marketing genius and religious man I had studied and written a book about (There's a Customer Born Every Minute). I found the last book I needed. But my intuition said not to pay the high price the bookseller was asking. I let it go. I waited. A few days later, the bookseller lowered his price. That's almost unheard of. And, yes, I bought the book.
And she reminded me of the time I looked for one book for nearly seven years and couldn't find it. I gave up. But I decided I would attract it, somehow, some way. Then, out of the blue, an e-mail friend in Canada wrote me that he had the book. I begged to buy it. He declined. But a few days later, he suddenly decided to just send me the book—at no charge!
And she remembered that a year or so ago, when I couldn't find a friend of mine that I loved and missed, I gave up and hired a private investigator. He couldn't find my friend, either. I quit looking. But I made a decision to attract her back into my life. Then one day, simply following my intuition, I walked right up to my friend at a yoga class. I found her without breaking a sweat.
Nerissa also reminded me to tell you what happened just yesterday, while writing this very preface.
I have been practicing the Sedona Method for months now. It's a very simple method for releasing any emotion or negative experience in the way of your being happy right now. I like the method and have told many people about it through my monthly e-newsletter.
I was reading a book by Lester Levenson, the founder of the Sedona Method, just yesterday morning. I sat in my easy chair, reading, feeling happy, wondering how I might learn more about Sedona and Lester. I remember thinking, "Gee, it sure would be nice to meet some Sedona people and learn more about what they do." That same day I checked my e-mail and to my delighted surprise, there was a message from the director of the Sedona Institute. He had heard about me through the grapevine and wanted to talk to me about how I could help promote their web site at www.sedona.com. Wow!
And then there are the countless times when I want more money for something or other, and I get a brainstorm that pulls in an abundance of money fast.
One time when I needed to raise $20,000, I almost created a seminar on "Spiritual Marketing" to get it. Instead, I felt inspired to see if anyone would sign up for the same class online. This was unheard of at the time I thought of it. But boldness brings magic. And money. I announced that the class would only be conducted by e-mail, would last five weeks, and would cost $1,500 per person. Fifteen people signed up, bringing me a whopping sum of money in one day. Very nice. I have since taught my e-class system to others. They have made upwards of a quarter of a million dollars per year with it. In most cases, I received almost half as payment for my consulting. You know I like that.
Another time I donated $15,000 to the mother of a child who had had a pediatric stroke. She needed the money for a machine to help her child learn how to move his little body. I didn't know her or her child. I gave her a check for the full amount. It was the largest donation I had ever made up to that time. Later the same day I received a check for twice the amount from an unexpected source. Miracles like this are not rare or impossible once you soak up these principles.
"You have miracles happen all the time," Nerissa repeated.
"Why do you think that is?" I asked her. "It certainly wasn't always like that."
"Because you now practice the Attractor Factor," she explained. "You make yourself a magnet for whatever you want. Once you decide you want something, you get it, often almost instantly." There's no question about it. If I tried to document all the miracles that keep occurring in just my life alone because of the Attractor Factor, I'd never stop writing this book and never get around to releasing it to the public.
My point is this: The five-step formula you are about to discover works.
And because it works, I want you to have it.
I once told Nerissa that there is an easy path through life and a hard path. When I first met her, she was crawling up the rocky side of the mountain. I pointed out that there is an escalator through life, too. You can take the hard path or the easy path. It's all your choice.
When I first met Nerissa, she was unhappy, battling a lawsuit against construction workers who messed up her roof, fighting with her mother almost every day, hating her job, and more. Within a few months of discovering the Attractor Factor, she ended the lawsuit, found common ground with her mother, quit her job, and now has two e-books out and a growing Internet business. And she lives with me in our country estate. She says she is happier now than at any other time in her life, ever.
Again, there is a rocky road through life, and then there's an escalator. Which do you prefer? The Attractor Factor shows you the way to glide through life. Why not step up and enjoy the ride?
CHAPTER 2 - What's Your Attractor Factor IQ?
"If you would like the world to be happier, healthier, and wealthier, begin by contributing one happy, healthy, and wealthy person to it: You."
—DR. JOE VITALE, STAR OF THE MOVIES THE SECRET AND THE OPUS
Let's begin by checking your IQ when it comes to attracting what you want. The following quiz was created by Ann-Marie Caffrey and used here with her kind permission. Just taking this test will illuminate areas you may want to focus on as you read this book. To see your results, go online and take the test at www.smart-attractor.com.
The Target
Q1. When you think about what you would like to manifest in your life, is it something you could easily and without hesitation put down in writing?
a. Yes. I know exactly what it is that I want. I have given it a lot of thought and could describe it clearly in writing.
b. I have a pretty strong vision of what would make me happy but it would probably take me a little while to put the specifics into writing.
c. Well, I know that I want more money because I want to drive a luxury car and live in a fabulous house. I can't say I have spent a lot of time working that out—I haven't thought about specifics much.
Q2. Are the dreams and goals that you have today very different from those you had a few years ago?
a. No. I've had the same dreams and goals for as long as I can remember.
b. They have evolved over the years, but in essence I still want the same things.
c. Yes. I've changed a lot over the years and so have my dreams and goals.
Q3. Think for a moment about achieving something that you believe you really want. Say it to yourself in the present tense—for example, I am earning $200,000 per year in a job I love. Now, become aware of your body's physical responses. Which below best describes the sensation?
a. Relaxed, good, positive feeling totally desiring this outcome with all my being.
b. When I focus on my physical sensations, I get a vague feeling of headache/chest pressure/tightened abdomen/and so forth.
c. Anytime I imagine having this scenario, it causes an unmistakable and negative physical sensation somewhere in my body.
Q4. We all know of individuals who are clearly very driven and motivated to succeed. Where would you rate yourself on that scale of ambition, determination, and drive to succeed?
a. I think I would be toward the top end. I work hard and feel a constant burning ambition to make something good of my life and achieve what I want.
b. About average. I am capable of achieving a lot when I really apply myself. But doing that continually would burn me out.
c. I've never felt hugely motivated about anything in particular. The simple fact is that life isn't fair and it isn't always the hardest workers who get rewarded—so why bother?
Q5. One key trait that many successful people share is persistence. If your friends and family were describing you, which description comes closest to what they might say?
a. He/she is incredibly persistent. Even when things are going wrong, he/she just keeps on going.
b. He/she puts a lot of energy into achieving goals but sometimes gets derailed after a hard knock.
c. He/she starts everything with great enthusiasm but then loses interest once the going gets tough.
Positive Mental Attitude
Q6. Albert Einstein once famously said that the most important question anyone could ask himself was: "Is this a friendly universe?" How would you answer that question?
a. Yes.
b. Don't know.
c. No.
Q7. How would you describe your present situation in terms of having things to be grateful for in your life?
a. Very lucky! I have great relationships with family and friends. Like most people, I'd like to have more material things, but I feel great appreciation for the good things I have in my life.
b. I'm doing okay, but I'd be even more grateful if I had more!
c. It's hard to be grateful when I work so hard and have so little.
Q8. If there are dreams and goals that you have not yet achieved, what, in your opinion, has so far prevented you?
a. I haven't been 100 percent successful so far simply because I haven't fully focused my intent and made things happen for myself. It's not due to anyone else.
b. I would say it's partly due to my own beliefs and behaviors, which I am now trying to change, although some external factors have come between me and my goals.
c. I was prevented from reaching my goals because I have had so many setbacks in my life. Circumstances sometimes seem to conspire against me.
Q9. Do you consider yourself to be a lucky person?
a. Yes. Not necessarily in the sense of always winning stuff—but in the way things always seem to work out for the best for me.
b. Average.
c. Unlucky in a lot of ways. I've had many tough challenges in my life.
Q10. When you hear phrases such as, "You are a creator, you have the power to create" or "You are one with the great 'I am' of the universe." Which of these best describes your inner response?
a. Those lines are so true and resonate profoundly with me.
b. It's encouraging and uplifting, but I can't say I fully feel it or believe it.
c. That's all well and good, but I simply don't see how it relates to my practical day to day life.
Faith and Inspired Action
Q11. When you're faced with a difficult situation in which you're unsure of the right path forward or when going through an anxious period in your life where a lot is at stake, which of the following are you most likely to do?
a. I'd hand the situation over to God/my guardian angel/the universe and simply ask/pray for help. I find it relieves me of worry and things always seem to work themselves out for me.
b. It depends, typically I will look for options or perhaps talk to someone I trust or occasionally pray.
c. I would try to work things out for myself. I don't feel that prayer or asking the universe for help is going to achieve anything.
Q12. Answer this question on reflex: Would you be comfortable with someone telling you that they believe you are very talented (creative/logical/witty/sensitive/whatever you are) and that they want to pay you $500,000 per year to work for them simply using that talent?
a. Yes, why not? I think I'm worth it.
b. It's a nice thought—I know I am talented in some areas, but I don't know if I'm worth that much!
c. No, I don't believe I have anything to give worth that much.
Q13. When you think about actually living your ideal lifestyle and achieving your goals, how realistic do you feel you are being?
a. Very realistic. I feel that it's achievable and will come soon. I have had success in the past and I know I will again.
b. Well, I don't feel it's going to happen for me in the next few weeks or months, but I think it's realistic to assume that I will get there eventually.
c. It's a pipe dream for me. I cannot connect where I'm at right now to where I want to be—but I think it would be a good way to test the power of the Law of Attraction!
Q14. The Law of Attraction allows you to have, do, or be anything you want. How does that statement make you feel?
a. Really good. It's so simple when you stop fighting it and just believe.
b. I sometimes struggle with the faith side. But I'm actively trying to improve my faith by reading and meditating.
c. I don't think I could ever have the kind of blind faith implied in that statement. I'm a realist!
Q15. Regardless of your current job, do you feel that you know what your own unique talents are?
a. Yes, I make room for my real interests and talents in my life, and I hope someday to make a career from using them.
b. Yes, I'm aware that I possess various talents, although I don't think any of them translate into something I could make a living from.
c. Nothing stands out, and I have never really thought about it.
Thought Control
Q16. When driving a long journey or performing some repetitive task that frees your mind to process other thoughts, which of these most closely describes your pattern of thinking?
a. I concentrate a lot on progressing toward my goals. Whenever my mind is free I am usually thinking about my goals.
b. I do occasionally remember to focus on my goals, but it's hard to stop my mind from just drifting.
c. When I'm not forced to concentrate on something I just let my thoughts wander.
Q17. If thoughts are responsible for manifesting our reality, are you thinking mostly positive or negative thoughts?
a. Mostly positive thoughts.
b. Not sure.
c. Mostly negative.
Q18. We process about 12,000 thoughts each day. Do you remember what you were thinking about yesterday morning?
a. Yes. I know I would have spent some time in deliberately turning my thoughts toward achieving my goal.
b. Not sure. Obviously whatever I was working on would have required my thoughts to be focused. I can also recall other thoughts involving personal events and feelings.
c. No idea—whatever came into my head I guess!
Q19. Are you consciously carrying around resentment, hurt, or anger toward another person for something that happened in the past?
a. No. We've all been hurt and I have felt those feelings—but none are active right now. I am not wasting any time on anger or regrets.
b. Sometimes. I do have one or two hurts from the past that are not so easy to just forgive and forget—those feelings occasionally surface. But on the whole, I feel blessed that I have so many people around me that I love.
c. Yes. Sometimes when you get badly hurt it's almost impossible to forgive. I still get quite angry and/or emotional when I think of this person or event.
Q20. Do you consciously change your focus when you notice that you have started thinking something negative rather than just allowing the thought to carry on uninterrupted?
a. Yes. I often get some external trigger like a loud noise and realize I have just been allowing my mind to drift into negativity. As soon as I become aware of it, I immediately refocus my mind on something positive.
b. Sometimes. I generally try to stay positive, but I don't always notice my thought patterns.
c. No. I don't specifically control my thoughts in terms of stopping negative ones. I think about whatever comes naturally at the time.
Tools and Techniques
Q21. Do you meditate?
a. Yes, daily.
b. Yes, occasionally.
c. Never.
Q22. Do you practice visualization?
a. Yes, I always visualize my goals in great detail.
b. Occasionally. I find it a little difficult to master.
c. No. I don't set aside any time to visualize.
Q23. Do you use affirmations?
a. Yes, I repeat affirmations each day as part of my daily routine.
b. Sometimes. I do use affirmations, but I don't always remember to do it every day.
c. No, saying stuff out loud feels a bit silly and pointless to me.
Q24. Do you keep visual reminders of your goal somewhere prominent?
a. Yes.
b. Not exactly. I have made attempts to gather pictures, but I don't look at them as often as I should.
c. No.
Q25. Have you ever practiced repetitively writing out your goal?
a. Yes, I handwrite my goal quite often; it helps drive it deeper into my subconscious.
b. I have tried writing it down a few times, but it's hard work to keep on writing.
c. No, never.
Again, just taking the quiz will help you think about your current ways of creating your own reality. Remember, to see your results, go online and take the test at www.smart-attractor.com.
CHAPTER 3 - An Attractor Factor Case Study
"We are largely what we have thought ourselves into being, the balance being represented by the character of the suggestions and thought of others, which have reached us either directly by verbal suggestions or telepathically by means of such thought waves. Our general mental attitude, however, determines the character of the thought waves received from others as well as the thoughts emanating from ourselves. We receive only such thoughts as are in harmony with the general mental attitude held by ourselves; the thoughts not in harmony affecting us very little, as they awaken no response in us." —THOUGHT VIBRATION BY WILLIAM WALKER ATKINSON (1906)
Before I walk you through the five steps in the formula, let me tell you a story about how these steps work. This will give you a reference point for understanding how to use these steps in your own life for anything you want. While the following story is about attracting a new car, remember that the principles will work for anything you want.
A car is only a symbol. I tell people that the spiritual and the material are one. They are two sides of the same coin. Anyone who says a material anything isn't spiritual is being self-righteous. The Divine created it all, including you, me, and really nice cars.
Sometime in early 2006, I picked up a copy of Robb Report magazine. It's a high-end magazine focusing on luxury items, from expensive watches to cars to wines to—well, anything that costs a lot.
In this one issue there was an article that listed the five best exotic sports cars of all time. I knew four of the cars, but not the fifth: a Panoz Esperante GTLM.
A what? I had never heard of a Panoz car before. I become curious. It's important to realize right here that I had a curiosity about the car, not a need. You can attract things faster if you aren't desperate for them. Now back to the story.
I studied the photo of the Panoz Esperante and felt the car was incredible. Spectacular. It's a barely street-legal race car. It's made by hand by a family outside of Atlanta, Georgia. The Panoz family. They only make a few cars a year. They are expensive and collectible.
I wanted one.
Note that I didn't need one. I didn't even begin my search for the car yet. I just figured I would attract it. Having been through this process before, I know that you don't have to worry about how you will attract something. What's far more important is that you know what you want. In my case, I wanted a Panoz Esperante of my own.
I let the intention go. I didn't worry about it, think about it, or in any way concern myself with it. From time to time I would poke around online and see if any Panoz cars were for sale. I also researched the company and learned what I could. Again, I wasn't desperate. I was simply curious.
Of course, I was taking some action. Not a lot. But some. My searching online was an action. My searching places like eBay was an action. I firmly believe that while most of your goals can come to you without a huge amount of action, you almost always have to do something. The car of your dreams doesn't usually just appear in your driveway. Somebody has to drive it there. And pay for it.
Almost a year went by before I actually saw a Panoz. One morning I got up, went to my computer, did my normal surfing and e-mail, and was surprised to see a Panoz listed for sale in San Antonio, Texas, not far from me. I called the dealership on the phone. (Note: I'm taking action again.) I asked about the car. The dealer was surprised I knew what a Panoz was, as most people don't. I was seriously mispronouncing the car's name at the time (it's pronounced pay-nose) but the salesman was polite in correcting me.
That same day—the same day—I went over to San Antonio to see the car. You might call it love at first sight. The chilipepper red convertible was a true head turner. The salesman opened the hood and let me see the Panoz company had named the car: Francine. She's a 2005 Panoz Esperante GTLM and she's a fiery redhead.
I drove her and loved the experience so much I was almost giddy. I had to go to lunch to settle down and then return to the dealership and drive Francine again. Some self-doubts crept in. I wondered, "Is this car right for me?" and "What about insurance?" and even "What would Nerissa think?" But I looked at each question and stayed with it until I answered it. To attract anything you need to first rid yourself of any stumbling blocks or negative beliefs.
When it came time to negotiate buying the car, I held my breath. I had been a used car salesman 30 years ago and hated it. I knew they could lie or at least mislead me. I was afraid. But I also knew that facing my fears is a key to my success. Fear is a block. It prevents manifestations. So I went in and faced my fear, which appeared in the form of the dealership owner, Rich Hovey.
This is where the story becomes magical. I knew a new Panoz costs about $130,000. Francine was barely used, with only 1,400 miles on her, and I knew the price wouldn't be much lower than if she were new.
But Rich told me an interesting story. He said the car was won by a local man in a lottery. Apparently he bought a $500 ticket to a fund-raiser and won the grand prize: Francine. But then he was presented with the tax bill for the car and he couldn't pay it. He wanted to sell the car, fast, and for almost anything he could get. Oh, and the taxes were due the following week.
I was the right guy at the right time. I negotiated a fair price—around $80,000—and drove home with the car.
I had attracted the Panoz car I said I would one year earlier.
Hopefully you see the key elements at play in this story: I set an intention, I was playful about it, I imagined what it would be like to have the car, I took action, I faced my fears and dissolved my limiting beliefs and I got the car.
This process works on anything you can name, of course, not just cars. So don't feel disconnected from the story just because you want to attract a house or a job or a spouse or anything else. The process is the same. The five steps are the same.
And now it's your turn to use them.
CHAPTER 4 - The Truth about the Law of Attraction
"You don't know what Desire is. I tell you if a man wants a thing as much as the prisoner wants freedom, or as much as a strongly vital man wants life, then that man will be able to sweep away obstacles and impediments apparently immovable. The key to attainment is Desire, Confidence, and Will. This key will open many doors." —THOUGHT VIBRATION BY WILLIAM WALKER ATKINSON (1906)
The other night I had dinner with a few friends on a wooden deck under the Texas stars. The conversation was about creating your own reality. We talked about Jane Roberts and the Seth material, including such books as The Nature of Personal Reality. Seth was one of the first to teach me that we create our own reality, as individuals and as groups, through our thoughts and feelings. Our inner self pulls the other to us, while helping to create life through us.
That led to conversation about the Law of Attraction. This is the law publicized in the mega-successful book and movie, The Secret, and in books of my own, such as The Key. The Law of Attraction has been around a lot longer, of course. William Walker Atkinson wrote about it in 1906 in his book, Thought Vibration. But others declare the law goes more than 2,000 years back, all the way to Jesus. Philip Harris, in his book Jesus Taught It, Too: The Early Roots of the Law of Attraction, writes: "Jesus was by no means the first to introduce the concept of the Law of Attraction." He says the law had its earliest roots in ancient Egypt and Babylon.
What is the Law of Attraction? It's the law that states the energy you emit through your thoughts and feelings will attract corresponding circumstances. In short, think good thoughts and attract good things. There's more to it, of course, and I'll explain it in this book, but that's a simple explanation of this remarkable law.
Our deck conversation continued. Someone mentioned the law of gravity. Everyone has heard the story of Sir Isaac Newton having an apple fall on his head and from there formulating the law of gravitational pull or Universal Gravitation. The definition of this law is interesting: "Every object in the Universe attracts every other object with a force directed along the line of centers for the two objects that is proportional to the product of their masses and inversely proportional to the square of the separation between the two objects." You don't have to understand the definition to follow where I took the conversation with my friends on the deck.
"If Newton discovered gravity in 1687, what did people call it when they knocked over chairs or fell down before then?"
My point was this: Newton's discovery of gravity was simply an observation and labeling of something that had been working all along, right from the beginning. By writing about it in his treatise Philosophiae Naturalis Principia Mathematica, published in 1687, Newton helped us understand a law we could then use with awareness and intent. This law, and Newton's laws of motion, form the basis for modern engineering.
Knowing the Law of Attraction is similar. It's been working all along, just like gravity. It's been in your life since your birth, just like gravity. It's something you never think about, just like gravity, but now that you've been made aware of it, you can begin to construct a life of your dreams based on it.
What you want to do is work with conscious awareness of the Law of Attraction. This is similar to the world of engineering, which improved with Newton's discovery of the law of gravity.
Even if you don't regard the Law of Attraction as a true law, like those of scientific studies and physical realities, you can at least accept it as a spiritual law. Until more tests are done to prove the Law of Attraction is as valid and important as gravity, assuming it is a spiritual principle you can work with will take you miles ahead in achieving your dreams.
This book describes my Attractor Factor five-step formula for attracting whatever you desire. Its underlying premise is that the Law of Attraction is real. But you don't need to believe in the Law of Attraction to work these five steps any more than you need to believe in gravity to build a house. It's simply the hidden law that makes your construction—of a house or a life—possible.
With this in mind, let's get started.
CHAPTER 5 - The Proof
Here is what some people are saying after reading the early editions of this book:
Thank you so much for this book that's changing my life. I am letting go of so much baggage, I can't believe I was able to walk down the street before.
The morning after I cleared myself of my fears of rejection and failure, Yanik Silver e-mailed me back that he would like to mentor or partner with me on my new Internet marketing membership site—and this is my first product! Two minutes after clearing my fear of leaving my baby with anyone else, the babysitter called. I had been trying to get a babysitter for two days. Thank you so much for sharing your experience with us that we can have better lives. You have given me the tools to make it happen.
Thank you.
—LIZ SHERWOOD
My name is Jackie Lind—actually now Jackie Rooney—and I wanted to share with you what your book, The Attractor Factor, did for me. The first half of 2007 was in many ways one of the most difficult times in my life and the last half one of the best. I am a Canadian casting director. I had done okay at casting but was no where near where I wanted to be and struggling to pay bills. My expenses were higher than my fees. I was living with the love of my life and had been for seven years but for many reasons, one being financial, marriage was no where in sight. I mostly am a positive and happy person but depression and fear were coming at me fast and furious. No jobs in sight, tons of debt, forced to move out of our beautiful condo on the water to a basement suite, and struggling to support exes, I found myself sleeping and crying a lot.
One day my love brought home your book, The Attractor Factor and left it out on the table. I picked it up the next day and read the entire book. That day I started to believe that things could change … anyway, what did I have to lose? I started practicing the steps and slowly things started to come to me. I kept a list of all the things I wanted, and I would go back and delete them once I got them and started adding more to the list. I used your method to visualize winning an Emmy. How crazy is that since I was hardly working, living in a basement suite. Well, I got the nomination but my name was not on the ballot with the other two. I was devastated but continued visualizing and believing. The decision was overturned and my name was put on the ballot. I was going to the Emmys this year as a nominee. I then realized that I might not be able to go as we did not have enough money for a flight and hotel for myself never mind the love of my life. I again kept following the steps. My love had acquired air mileage points and had just enough to get me there and back. My best friend found out I was going alone, and she used her husband's points for her air fare and his points for our hotel and away we went. Just being there was magic. We did all the L. A. things. We went to the Universal Studios theme park where I saw Lucy's Emmy. I thought how great it would be if I actually did win. I even had a place set aside for it in my little place, just in case. Now, it was a longshot for a little prairie girl from Canada to win. But, the odd thing is, I did win the Emmy for 2007 Outstanding Casting for Broken Trail. I actually believed I could and would. I am still in my basement suite, with my Emmy, but life is good. I am busy, paying off debt, got married Dec. 14, and 2008 is going to be the greatest year ever thanks to you helping me to believe and never give up.
Thanks again.
—JACKIE ROONEY, AKA JACKIE LIND, C.S.A.
Hello! My name is Katie Seitz from Dayton, Ohio. I am 24 years old and in my second year of teaching sixth grade English in a suburban district. Last summer, I read The Secret, watched the DVD, gave both to my friends and family, read The Attractor Factor, and just finished reading The Key. You are brilliant and I thank you for your work. I am still working on getting clear and attracting my dreams and desires with my subconscious. The real reason I have been wanting to contact you is to simply tell you a story about my students.
As I mentioned, this summer was a transformative time for me after reading so much about the Law of Attraction. I felt inspired to subtly teach my students about your ideas. My real belief is that we should overtly teach the principles to children and dramatically transform the future, but of course the state does not mandate such standards. Anyway, I clung to a certain quote of yours in The Attractor Factor: "Turn it into something good." I decided to make TIISG a fundamental rule in my classroom. I made huge posters for each letter of TIISG and wrote the words of the saying on each letter. They are posted on the front wall of my classroom and incorporated into my classroom philosophy. My students write about times in which they TIISG, or, rather, a time in which they could have TIISG. They love it! The word "TIISG" is now a verb that might as well be in my classroom dictionary!
The other day, I was upset during school because I am overloaded and overwhelmed right now. I am doing way too much with my time (coaching extracurricular activities, teaching Pilates after school, doing dance choreography, and so forth). The students saw me upset, and began saying sympathetically, "Miss Seitz, how can you TIISG?" The smile that spread across my face erased my worry! I hope you feel like smiling too, knowing that you are impacting students in Beavercreek, Ohio, with the work you have done! Have a great week!
Sincerely, KATIE SEITZ
Dear Joe,
I have watched The Secret a half dozen times and also have you as a friend on myspace.com. I had heard about The Attractor Factor a few months ago and didn't know you were the author. Well, for my reward and refuge, I decided that I was going to get under the covers with your book and start reading. I'm halfway through it, and love it!
I see how I am creating everything around me. As I recognize these things, it is so helpful because I have the ability to change them—through the power of thoughts, words, and feelings! I am so excited!!!
It also hit me that I have had this unconscious view about money. My parents struggled and worked really hard to get to where they are today, which is owning a successful business that has helped them become millionaires. My husband and I are always struggling financially.
Guess what I realized? It is because I have this mind-set that the harder I work the more deserving I will be of that money. My parents always told me that you had to bust your butt to become wealthy. And I bust my butt daily. Now that I see it, I'm thinking, hey, this does not have to be so hard. I am deserving.
I'm a mystery author, and through visualization and feeling it over the years, I was able to sell six books in nine months to The Penguin Publishing Group. They now want two more books from me, and I have an intention to sell a family saga to Simon & Schuster, a thriller that I am collaborating on with another author to S&S, and a paranormal adventure series to a major house. I also intend my advances to be in the seven figures!
Last month I was wondering how I could get my Wine Lover's Mystery Series on QVC, because I know it would be a good fit for that audience.
I did not know how to get in touch with anyone at QVC or how to go about it. I let the idea go. Last week, a friend of mine e-mailed me saying that she had gone to a marketing seminar where the woman was talking about how to get on QVC and she said that right now they are looking for products created by women for women. She immediately thought of me, and I hadn't even discussed my thoughts on QVC with her. I hadn't even spoken to her in over a month. She sent me the link and a submission form. Ha! I've applied and now am intending it to happen, and I have let it go.
I want to convey how grateful I am to you for making this information available. My dad told me that it was about time someone started making the type of information contained in The Secret and in your book available in a way that would appeal to the masses. Thank you!
Cheers, MICHELE SCOTT
Joe, my name is Chris Mitchell. Ever since I was 7 years old it has been my dream to help, educate, and inspire others. I have always wanted to change the world somehow. I'm a motivational success coach who helps people become wealthy by building their own home-based businesses. However, my entire life was a struggle (just like yours) growing up.
At the age of 7 years old, I told my struggling, single mom that someday I was going to become rich and famous, and when I did, I promised that I would take care of her. She smiled and said, "Thank you, sweetie". Well, two years later, when I was 9, my mom died of cancer. My abusive father then regained custody of me and my younger brother Andy.
My dad abused me both verbally and physically growing up. I told him my dreams just like I had told my mother, but he yelled at me and told me I was insane and living in a fantasy world. He kicked me out of the house when I was 16. From the time I was 16 to the age of 28, I lived (bounced around) in all of the following states: Ohio, Tennessee, California, New Jersey, Indiana, and Illinois. I have spent time in a dirty motel in the ghetto with roaches in the bathtub, and even had nights where the only place I had to sleep was in my beat-up automobile.
No matter what I went through, I continued to think positively, and refused to give up. Over several years, I had finally started to become successful. I had worked my way up and had just bought a brand-new red sports car and moved into my own place in sunny California. However, what took me years to achieve, was practically destroyed overnight.
In March of 2007, my girlfriend and I were driving my car on I-80 in Indiana on our way to Ohio. Though we were driving 20 mph under the speed limit, it didn't matter when we hit a patch of black ice. Within seconds, our lives were on the line. By the time my car stopped spinning, it was demolished, with me and my girlfriend inside. The impact of the crash had crushed my girlfriend to the point where she was lying on my lap with the passenger car door lying on top of her.
To make a long story short, we were rushed to the hospital in South Bend, Indiana. I refused treatment so the doctors and paramedics could spend all of their time with my girlfriend Melissa who was in much worse shape than I was. After hours of X-rays, MRIs, and CAT scans, we were told that Melissa had broken every bone in her pelvis and bones in her lower back. The doctors said it was a miracle that she wasn't paralyzed. She and I both had tons of cuts, scrapes, bruises, glass in our skin, and blood clots throughout our bodies.
The doctors told us that it would probably be at least a year before Melissa would walk again, and when she did start walking, it would be with a walker. She was only 23 years old at the time. Though I have always tried to be positive throughout my life, I'll be honest, this incident in our lives had me depressed.
Once we finally left the hospital, we moved in with Melissa's mother to try to recover and get our lives back on track. I left Melissa at home one day (she was knocked out on painkillers) and decided to go to a bookstore. A book practically jumped out at me. It was called The Attractor Factor by Joe Vitale. I read a few pages and decided to buy the book. I went home and read the entire book within a few hours.
I took out some paper and started writing just as you had recommended in the book. I immediately put the five steps into daily use. As I write this testimonial to you (November 30, 2007), Melissa and I are both 100 percent recovered from the accident. Not only is Melissa walking without a walker, cane, or any assistance whatsoever, she is also running, jumping, and doing regular kickboxing classes at the gym.
I have now attracted almost everything that I have wrote down and visualized since reading your book: I have a lovely high-rise condo in the beautiful city of Chicago, I dine at the most expensive hotels and restaurants, my business is EXPLODING with new growth and successful business partners, and, I even attracted meeting you at The Learning Annex a few weeks ago. (You can see the photo of us at my web site: www.itstimetogetrich.com.) So, I just wanted to send you this testimonial and let you know how much I have learned and put to good use from your life-changing book The Attractor Factor. I HIGHLY encourage every person reading this to go out and buy The Attractor Factor ASAP! It changed my life.
It was great meeting you in person. You are an amazing guy. I wish you nothing but continued health, wealth, love, and happiness Joe. God bless you!
Sincerely, CHRIS MITCHELL
While reading this book, I had an absolute breakthrough. For the first time in my life I gave myself permission to earn money! You know how we have those issues that hold us back until somehow we find the way to give them up? Even after all the affirmations for financial freedom I've done over the years, I didn't realize how much I was holding myself back with all kinds of money issues. This book SET ME FREE! and ignited in me a passion for life that I haven't had in years!
—JEAN M. BREEN, WISCONSIN RAPIDS, WISCONSIN
I have been a student of success since the age of 17, when I read the entirety of The Law of Success, all 1,500+ pages. Always learning, but never quite "making it." Spiritual Marketing was the final link in my chain of knowledge, and has helped me achieve everything I set out to do.
—PAUL HOUSE, MIDDLESEX, NORTH CAROLINA
As an advertising executive for more than 15 years, I often see much time and effort spent on the content and placement of ads. Joe Vitale's Spiritual Marketing reveals a key secret to making ads work. Joe discusses how your energy is in everything from your business cards to your ads. This is what people respond to more than layout or color. Joe's book shows how your own personal belief in what you are advertising and the energy you put into what you create are what make ads successful.
—JOHN LIVESAY, LOS ANGELES
As a physician, psychiatrist and Internet marketing expert, I know how important—no, how absolutely crucial—it is to develop a "millionaire marketing" mind-set. Until you do this, any external attempts at marketing, such as writing sales copy, will fall flat. The author explains in great detail what is really needed to consistently adopt this winning psychology. And it is a lot easier than you might think. I highly recommend this book to anyone who is SERIOUS about marketing any product or service to anyone.
—STEPHEN GILMAN, M.D., NEW YORK CITY
I used to wake each morning feeling physically exhausted, emotionally drained, and mentally fatigued. Then I read Spiritual Marketing. Joe's formula has helped me clear away issues of childhood mental/physical/sexual abuse, teen drug/alcohol dependency, lifelong poverty, and the deep-seated belief that I was destined to fail.
I am no longer a slave to negative beliefs. Just by reading the book, I have been able to dispose of a TON of baggage which was weighing me down.
—A READER FROM FARMINGTON, ARIZONA
Joe Vitale has written an excellent, clear, succinct, and inspirational mini-guide and road map to manifesting your dreams. I have to admit that I am a prosperity book and tape junkie. After 15 years of reading, taking classes, and listening to tapes, it's clear that the true path to prosperity must be spiritually based. Joe distills the spiritual wisdom of many masters for achieving one's dreams and brings them to life lucidly, powerfully. By sharing some of the skeletons in his closet (like shoplifting to be able to eat) and showing us how he was ultimately able to create what he wanted by using a simple, straightforward, five-step program, he makes our own dreams seem much more accessible and possible! He speaks as a regular guy (rather than, say, as some super-duper, seemingly successful, motivational guru who achieved meteoric success in a way that most of us just know we couldn't possibly replicate) who shares miracles achieved by himself and other ordinary people using a simple, but life-changing plan. That is what makes this book so valuable. Joe truly speaks from his heart—his integrity and honesty ring throughout the text. I'm on my second reading of it—and I know this won't be my last reading of it.
—LAURA V. RODRIGUEZ, SILVER SPRING, MARYLAND
In the past 15 years I've read more than 150 books in the fields of spirituality, self-improvement, getting rich, and so on. Many of those books were very good and they helped me get on the right path to what I wanted to do with my life. But it wasn't until reading Spiritual Marketing that I realized what was holding me back from living the life of my dreams.
That missing key was in the chapter "Get Clear." I realized that my subconscious beliefs were holding me back. That I could not proceed with my visualizations until all of me was in agreement on going after my goal.
—ROGER HAESKE, SOUTH RIVER, NEW JERSEY
I live within 10 minutes of one of the world's largest metaphysical libraries, so I don't lack for anything to read. I've read Joe's book twice. I've sent people to Amazon.com to buy it, and I've purchased it to give away to friends and clients. I believe it is a blessing. Spiritual Marketing is a must-read for anyone who wants to learn how to manifest what they desire in their lives. What sets Joe's book apart from so many that I've read is that he shows you how he found people who could heal, coach, and otherwise truly empower him to change his beliefs so that he was able change his outer reality.
—ANN HARCUS, USA
And here are some true stories of people who used the five steps you are about to learn to achieve miracles:
I first read Spiritual Marketing with the ulterior motive of using it to gain prospects for my network marketing company, like one of my mentors had done.
But as I read, I changed! I finally got it—after years of reading self-help books and taking seminar after seminar, I'd finally found something that was different. (And I had even unsuccessfully used affirmations at the beginning of one of my seminars to force it to be different!) After reading Spiritual Marketing, I was inspired to be the guinea pig on a teleconference with Mandy Evans, after which I quit the company I had just joined because at last I knew it was not in line with my values. Taking jobs like that had contributed to keeping me stuck, moving through 5 companies in the last 12 years, which left me open to the Universe for greater opportunities.
When Joe released The Greatest Money-Making Secret in History!, I was very excited and bought 10 copies just to get all the bonus goodies. I read the online PDF version that very day and was inspired to have a "Free Yard Sale." I gathered all the extra books I had collected and had considered selling on eBay, and GAVE them away to whomever wanted them at The Greatest Networker in the World web site, which is where I had first been introduced to Joe. The bulk of these books were brand-new Network Marketing book-and-tape sets, which sell for $45. But again, I was not completely without ulterior motive!
When the first orders for books came in I realized I hadn't mentioned postage, and though money was tight I decided to pay for shipping too, even though some of the takers had offered to pay for the shipping. I purposely went to the drugstore where they have a postal center and gaming. I thought that I could use my good karma points with the gambling gods to win some money. I had planned exactly in my mind before I got there which machine, which denomination, which game, and what the result would be. I mailed my packages and went to play.
I chose everything according to my plan and with my first $20 I hit the Royal—$800! I had won before, even much higher amounts, but something about the way it had happened exactly how I had seen it in my mind was extra exciting, freaky, and the key to my present happiness in life . . . because the best thing that could have happened—something that you might think was the worst—occurred next.
Over the next six or so hours I lost all $800, plus whatever I had walked in with. Why is that good? Because I am a compulsive gambler. Even though I had logically argued that you couldn't use Spiritual Marketing to win at gambling, that experience woke me up from my addicted thinking. A few days later, on June 15, 2003, I entered Gamblers Anonymous and have chosen to not place a bet since. (As a side note, joining GA fulfilled my affirmation, "I attract exceptional people to my reality who fully commit to partnering with me for our mutual benefit.") And according to my casino win/loss statements, which measure how much money you put through the machines, I was averaging $200,000 a year, plus time away from work, my husband, and a real life.
So the coolest part of this all is that I am truly detached from whether or not my having written this essay gets me to the Summit. Part of who I am is that I waffle over decisions, which leaves it up to the Universe!
There's a huge amount more to this story, highlights of which are:
• How I planned to partner with Joe and how it happened without my knowing it.
• Why Adventures Within is the last self-help book I'll ever have to read.
• Would Barnum have worn the tiara?
But since I'm already over my 500 words, I'll have to tell you the rest in person at the Summit!
Be happy!
—CHRISTY HOFFMAN
Sunday morning, May 23, 2004, I decided to read Spiritual Marketing again. This is about the fifth time I have read it. Every time I read it, I discover something I'd not noticed before. Lately, I have not been enjoying the business I started eight years ago. I think it is time to move on to something I want to do more. I am not a maintainer. I am a creator.
I considered keeping the business and letting someone else run it for me, but this did not feel right. After reviewing the five steps again, I made a list of my wants. I then made a "movie" of the day I sell the business. I went into my "dream" state, and played it over and over. I felt the freedom from the responsibility and the joy of having a Saturday off to spend with my husband. It was such a pleasant dream.
I was jolted back to the present by the phone ringing. I wondered who would be calling me so early on Sunday morning. It was a friend of mine. After we exchanged pleasantries, he said he would like to give my name to a friend of his who might be interested in buying my business. I said that would be fine. Five minutes after we hung up, the phone rang again. This time it was the guy who is interested in the business. We are going to meet sometime next week. I do not know if he will be the one to actually buy it, but I could have never thought of him, because I have never met him. WOW! That was fast!
I have been on this path for a long time, but the principles in the Spiritual Marketing book are so simple to follow. The letting go is what makes it happen. I have miracles all the time, too, Joe. This is just the most recent one!
—BECKY HUTCHENS
My dear friend Bill Hibbler wrote:
I'll never forget how much of a role Spiritual Marketing played in my life. I'd ordered the book in August of 2001 but it wasn't until just after 9/11 that I began to do the exercises outlined in it.
After nearly 25 years in the music business, I decided that it was time to try something new. I enjoyed teaching and also had a couple of book ideas, but needed to do something to keep money coming in while writing them.
I joined a friend of mine's limo service and started chauffeuring corporate executives to and from Houston's airports in a leased luxury sedan. It was quite a change to go from riding in the back of limos to driving one, but it did provide me with a steady income and lots of time to write using my laptop.
I developed a fascination with marketing, which led me to discover your Nightingale-Conant tape program, The Power of Outrageous Marketing. I found many great ideas in those tapes, and Turbocharge Your Writing, a book included in the package, helped me immensely in writing my first book.
The limo business wasn't doing well in 2001. The slowdown in the economy was hurting business and I'd racked up a huge amount of credit card debt. I was barely keeping my head above water and decided that the only way out was to sell my house, pay off my debts, and find a way to do writing and marketing full-time.
I devised a plan where I would drive seven days a week, putting as much cash together as possible. Then I'd put my house up for sale in the spring of 2002. Just as I was about to implement my plan, 9/11 hit.
I watched the news in horror, just like the rest of the world. Besides dealing with the tragedy itself, I was suddenly out of work. With flights grounded, we had no customers. Yet I still had a huge lease payment on my Lincoln as well as the expensive commercial insurance payments. There was no way to cover those bills. So I lost my job and my car and was in a whole lot of trouble.
I had excellent credit up to this point and probably had a dozen credit cards. Suddenly, my phone was ringing non-stop from creditors as my payment-due dates came and went. On top of that, I had a relationship that was ending badly, I suddenly had high blood sugar, and was having problems with my eyesight.
At this point, I became willing to try almost anything. I picked up Spiritual Marketing and started working the five steps. I became clear on what I wanted to have in my life and put that in writing. I stated that I wanted to move to Wimberley, Texas, a relaxed, beautiful little town near Austin.
I also asked for a healthy, positive, loving relationship with an attractive girl with wit and intelligence. I wanted to be in a place where I could continue to expand my knowledge of marketing and make a living from my writing. And I wanted to be debt-free and to have a new car that was paid for. It was a tall order, given my situation. Remember, I didn't have a job or even a car at this point.
I hit my knees that day and used the script in the book to ask for help. Within 48 hours, a friend I hadn't spoken to in some time phoned. I explained my situation. She told me that because she'd recently gotten a company car, I was welcome to borrow her personal car for as long as I needed it. She was happy to know the car would be in my locked garage every night rather than her apartment parking lot.
Now I had wheels. The next day, another friend called and offered me a temporary part-time job that would pay enough to keep me afloat for a while. I also had someone call me out of the blue and ask me if I was free to do some copywriting for a web site project.
I was absolutely floored by such immediate results. I followed the simple steps in Spiritual Marketing and got exactly what I needed.
That wasn't all. My physical situation changed as well. The new glasses I'd bought became totally unnecessary. I saw my blood sugar go from 245 to 165 in one month without medication. My doctor was shocked.
The next step was to put my house on the market but it was a bad time to sell. I was advised to wait at least until the spring buying season when, hopefully, the economy would recover a bit. I couldn't wait, though, and put my house on the market. Within a very short time, I not only sold it but got $25,000 more than I expected!
While all this was happening, I was getting a few copywriting jobs. One was for, of all things, a dating service in Russia. The company assigned one of their employees who was fluent in English as my liaison on the project.
Her name was Elena and there were immediate sparks between us. The more I got to know her, the more I fell for her. I'd had so many bad relationships that I'd almost given up hope of ever finding the right person but my Lena made all that a distant memory. She is everything I could possibly ask for and more. I've never met a person that is so loving and supportive.
Less than five months after 9/11, I moved to Wimberley. Wild deer roam the streets in my neighborhood. I live on a golf course with rivers and creeks all around. The community is filled with artists, musicians, and entrepreneurs.
I arrived in my brand-new Toyota Rav4, which I paid cash for. My office is exactly nine steps from my bedroom. It is stocked with all the latest computer gear and a huge marketing library. The credit card debt is long gone.
Internet marketing is now my full-time occupation. With more than a dozen web sites including RudlReport.com and Ecommerce-Confidential. com, I now get to help others achieve their dreams of making a living online, just like I have. And, best of all, Elena and I were married on September 8, 2002.
I now have a mastermind group of close friends that meets once a week to discuss business ideas and provide support. One of those dear friends is Joe Vitale, whose words led to the realization of so many of my dreams.
Looking back over the original wish list I wrote when doing Joe's five steps, the only things I haven't achieved are goals I decided I didn't want after all. I have my higher power to thank for that, but I probably would never have thought to ask for what I wanted had it not been for Spiritual Marketing. The techniques in Joe's book definitely worked miracles for me.
Now read about a car lover like myself, who created her new set of wheels:
There so many great things happening in my life since reading and applying your five-step proven formula.
Just to share one great BIG miracle that resulted from following your formula—in the summer of 2003, when your book came into my hands, I was at a place of disgust with my life and wanted desperately to change.
I had a dream car in my mind, and being a lover of Maximas I wanted the new 2004, blue, fully-loaded, black-leather, sun-roofed Nissan Maxima.
I immediately started to apply your steps: Wrote down what I wanted in detail, felt it, cleared it, and let go.
At the time my credit was not so hot and I didn't know how I might pay for my new car. But I didn't let that stop my dream. Every time I felt fear popping up its ugly head, I'd say the clearing prayer and thank God for my blessings and my new car.
Two months later my income increased, I got $5,000 off the price of the car, and I am cruising and sporting around in my new dream car with a BIG, BIG smile on my face, and the sun kisses me through the sunroof! Thank you, Joe Vitale, for sharing your story and results throughout your book, Spiritual Marketing!!!
—MISSI WORCESTER, WWW.THEHEALTHYSHOP.COM
This writer found the escalator to a publisher and bookstores:
My aim was to sell one or more of my books to a big publisher.
Step 1. Don't want—What I did not want was to have to send out lots of proposals and make it a struggle. Did not want to wait an eternity. Did not want to get lost in the shuffle at the publishers. Did not want it dropped after 30 days.
Step 2. Do want—What I did want was a publisher with integrity who could give the book the exposure it deserved in the bookstores. I wanted it to be easy, to just flow. I wanted a decent advance and some marketing behind it. I wanted someone who would stay with the book over time.
Step 3. Get clear—I wanted this because it's a great little book and I wanted it to be made more widely available. I wanted to help more people, sell more books, make more money, and have more fun. I wanted to be aligned with a prestige publisher. I wanted mass distribution. Step 4. Feelings—I wanted to feel like a recognized author: successful, appreciated, excited at having a big publisher handling my books. I wanted to feel special, like I had "arrived." Step 5. Let go as you take inspired action—My inspired actions included sending three faxes to publishers with a subtle challenge: "I've sold a bunch of books, but maybe a publisher like you could do more . . ." The really, really cool thing was that in searching the Web for acquisition editors, I ran across a woman who had liked the book in 1996 when she was at another publisher (coincidence?). Her boss and I did not see eye-to-eye then, so it never happened. She had moved to a better publisher, and sold the book for me in-house. This process required absolutely no effort on my part unless you count the three faxes. It all happened in a blink. I met the publisher at BEA in New York, and we shook hands.
The new, enhanced, revised edition of Handbook to a Happier Life was out less than 10 months later and on every bookshelf in the nation. A record in publishing circles. The German edition came out this year.
Be well and God bless,
—JIM DONOVAN, AUTHOR & COACH, WWW.JIMDONOVAN.COM
AND WWW.THEBOOKCOACH.COM.
My journey began about two years ago when I read Spiritual Marketing for the first time. Your writing spoke very clearly to me, and at times I did take the information and put it to good use.
About one year later, I eagerly started putting what I had learned from your book into action. Since then, my life has taken off!
I am now at the point where I frequently skip Step One (Know What You Don't Want) and jump right into Select What You Would Like to Have, Do or Be.
The first year of "playing" with the five steps was exactly what I needed. I learned better how to get clear, get into the feeling, and most of all let go.
Within this last year I have found my true abundance. I now create many incredible and exciting things in my life, including a vacation to Hawaii, numerous workshops, meeting mentors in person, and even partnering with some of them on projects. I've created my own teleseminar series on abundance, and opportunities are literally appearing right before my eyes!
By getting clear and letting go I have opened myself to opportunities and experiences that my ego could never have dreamed up. Thank you, Joe. You've helped me to change my own life, and I am eternally grateful to you. Your friend always, VELMA GALLANT ABUNDANCE COACH, WWW.WELCOMECHANGES.COM
Here's a note from the other side of the world:
Mr. Joe,
Actually I wanted to send you a thank-you letter for what you have done to me, and how my life is taking a turn for the better (understatement), but you have asked us anyway about how Spiritual Marketing has affected us.
What Spiritual Marketing has done for me is it has saved my life. I was going down pretty fast. Absolutely nothing was working in my favor. I was jobless for the last three years. The entire world was closing in on me. Everyone, including my parents and friends, had deserted me because I was not able to conform to the norms of society and provide for them the way they wanted. I believed that I was totally alone and on my own, and I had nowhere to go.
In these desperate conditions I found the online version of Spiritual Marketing, and life was never the same after that. Now I have a lot of job offers, my finances are strong. My future looks bright, and I am on my way to restoring my relationships with my family and friends.
I am currently living in Karachi, Pakistan. Being in this part of the world is totally different. I lived in the United States for five and a half years, and graduated from the University of Kansas, so I can relate to that as well. But the biggest challenge for me is that life is a whole lot different here. There is so much negativity in society that it is not easy for one to remain positive and follow the five-step plan, especially the clearing part. I can see myself moving up, but I also have to struggle somewhat, due to the environment I am in. I am trying my best, though.
I also get a lot of help through the e-zines of Carol Tuttle and through TUT, which I also got to know from you. I also have read The Power of Your Subconscious Mind by Dr. Joe Murphy. Also, Mr. Vitale, if you know someone over here in Karachi who can help me with this, I will really appreciate it. Actually, I am not aware of anyone who is practicing these concepts here in Karachi.
I have plans to get as much stuff from you as possible since I am also interested in Internet marketing. I know your time is precious, but I also have to say what I wanted to. I cannot thank you enough for what you and your book have done for me and countless others. Thank you for showing me "the other world." —FAISAL IQBAL
This writer wanted—and got—something "amazing":
A few months back I went to see The Amazing Kreskin. I had seen him before and was impressed, but he had never called on me to read my thoughts.
That, to me, would be a convincer about the power of the mind. So this time, I set my intention beforehand that I was going to be picked, and he was going to convince me that this stuff works.
The drive was about an hour and a half long, so I planned extra time.
Well, on the way, there was a traffic accident that ate up more than my allotted time.
I was getting very nervous about making the show. I kept the intention first, even though my doubts were rushing in. When I arrived, the parking lot of the casino was packed. I tried valet parking and it had almost a half-hour wait.
I was now late.
I yelled a few times to relieve the tension, and kept my intention. I finally parked about a quarter mile away and ran to the show, which had started 10 minutes earlier.
I got the best seat that was still available. It was up front, which met another intention I had.
As I relaxed and got into the show, Kreskin asked us to think of three different things. Since I was at MrFire.com just before I left for the show, I pictured the web site with the flames and Joe's face, then I thought of my favorite colors and a snowman. I set my intentions, while keeping the images before my mind.
Within a short time, Kreskin blasted out, "Who is Mr. Fire?"
I stood up in front of 1,000 people, and he asked me if I was Mr. Fire. I said no. He wanted to know who he was, so I told him it was Joe Vitale's web site address. Then he asked why he was seeing blue and green, my favorite colors. Then he said he saw a snowman.
Wow, was I amazed!
After the show was over I met him and got a picture with him, another intention I had.
As Kreskin headed into the crowd of the casino, I was about 20 to 30 yards away, and I said to myself, I gotta try one more thing to totally convince me this is real.
I set my intention for him to turn around and wave to me. He was talking to someone while walking away, and then he just stopped and started to look around like someone was calling his name, and I was. In my head, I was yelling it. Finally, he turned right toward me and looked. We both started waving at the same time.
I am convinced this principle works, amazingly!!!!
Thanks,
MARK RYAN
This writer used the principles to make a difference in Istanbul:
Hi Joe,
Your www.IntentionalMeditationFoundation.com [explained in the last chapter of this book] is sheer genius!
When I read it I mentally ran through this checklist. It's one David Ogilvy devised:
Did it make me gasp when I first saw it? You bet!

Do I wish that I had thought of it myself? Yes, I do. On the other hand, I didn't, and I admire you for coming up with it!

Is it unique ? It certainly IS a unique spin, and as Dan Kennedy says when someone declares they have a unique idea: "I've got five of them in the office." Well done!

Does it fit the strategy to perfection? Absolutely!

Could it be used for 30 years ? It will outlast both of us. It will change the world. It's changed me already!
So, I want to represent your idea here in Istanbul. Indeed, I want to start these groups wherever my feet touch the ground.
You've touched me, bless you!
And yes, indeed, I have already used the principles outlined in Spiritual Marketing in the following ways:
When my bank seemed impersonal, I used the principles to start a community of small-business customers, and got the bank to fund it!

When family therapy in Turkey was understood by only an elite few, while others were crying out for skills, I set up a recognized training for public service workers.

When a group of volunteers working with survivors of the 1999 earthquake "lost themselves" a few years down the line, I used the principles to help them tell their stories in a book published by the Turkish Psychological Association.
Details of all these accomplishments are available at www.quietquality.com.
But they don't compare to your accomplishments.
Joe, in my home town there was a really nice man called Mr. Parker who delivered kerosene door to door. I think you once had a similar job, and look at you now.
Mr. Parker delivered oil for the whole of his life, and his business died with him.
You provide the oil for all of our heaters and will be blessed forever. Those Spiritual Marketing principles are great, Joe. They are so much more than you or I. You articulate them clearly and lovingly so we all benefit.
Please keep me posted on this one.
Truly yours,
STEPHEN BRAY
A people-pleaser sets her real self free, using my five-step process:
My biggest struggle has always been with pursuing my own goals instead of other people's plans for me. I yearned to live my own life, but I couldn't see how to achieve anything worthwhile.
Nevertheless, I worked through Joe's formula in Spiritual Marketing, not expecting anything much. I love all of Joe Vitale's work, and believed he wouldn't give me anything that wasn't helpful. I did every exercise. The letting go part was easy. I had no time to pay much attention to what I wanted to do anyway. Then strange things began to happen. Choices came at me that I didn't want to miss, and so another struggle erupted . . . my will against other people's plans for my time and money.
As Joe says, the hardest thing is to believe you don't have to do anything to figure out how to achieve your goals, so I committed to following his formula, faithfully, secretly. Another dream, another formula session! After a while, thinking like this became second nature to me. Does the formula work? Our family has created a very successful Internet business that helps many people with health issues. This is truly using my special talents in a very rewarding way!
Spiritual Marketing is practical. It helped me focus. It built up my confidence. Once I actually applied this formula and started to get my own results, it became one of my foundational tools. Now new projects are anticipated and welcomed, not feared or rejected. Even now, when I know and believe without any doubt, I use the formula and my answer appears! Spiritual Marketing helps you find and focus on your inner strengths. It is really fun to watch your life grow the way you want it to. Because of my success, I quickly committed to using it consistently in all areas of my life.
Joe's many examples start your creative juices flowing. They give you ideas that might work in your own situation. Although the book is relatively short, the formula is repeated with each step. It is so much fun, KNOWING you will be successful! KNOWING you can achieve your dreams without a lot of effort. I knew there was more to me than just my physical being, but I had no idea how to find the REAL me. Here I am!
Joe, I know your book will change many more lives just like mine. Thank you for your courage and your formula.
—KARIN HENDERSON WWW.MENIERES-DISEASE.CA
Still skeptical? Listen to this story:
Situation/Background
There were two people whom I had lost touch with over the years who I had been thinking about. These two individuals did not know each other, but they were both old friends of mine. One was a guy I had gone to high school with, and the other was someone I met during my first experience with cancer in 1993. (He had the same type of lymphoma that I had, and he had apparently beaten the disease.) The last time that I had seen my high school friend was in 1993, at our 10-year high school reunion. Coincidentally, 1993 was also the last time I had seen my cancer survivor friend.
In late 1993, I moved to Austin, got married, and started working at Dell Computer Corporation. The winds of change had already begun blowing the three of us in different directions.
Fast-forward nine years to 2002. For whatever reason, I was spending a lot of time thinking about my old friends and sincerely wanting to reestablish contact with them. Thinking of myself as an experienced Internet detective, I used all available Web resources to track down these two guys. Despite my consistent efforts over a three-week period, I had absolutely no success. At first I was annoyed, then frustrated, and finally, I became a little worried. Whenever I meet disappointment, I know that my old friend "Mr. Fear" is not far behind.
I began to imagine all sorts of bad things had happened to my old friends. Perhaps my high school buddy had decided to accept another assignment in the Middle East and had met with some grisly fate in our post-9/11 world. Or perhaps my friend who was a cancer survivor had a recurrence of the disease and had succumbed to it. After all, I had my cancer come back to haunt me six years after the first incident, and we both had the same type of lymphoma. If I got cancer again and almost died the second time around, maybe he got it again and did die.
You can probably see where this is going. Stray thoughts left to graze on their own without the watchful eye of a shepherd invariably wander off in any number of directions, and sometimes fall off a cliff of fear. It wasn't long before I had reached the obvious conclusion that both of my friends were dead—one at the hands of terrorists in the Middle East, and the other as a result of a fatal recurrence of cancer. Of course, following that logic meant that I would soon be dead, too. Cancer was probably scheduling a third visit with me to finish the job. What a happy train of thought, huh?
Okay, so now it's late 2002, and I'm working in downtown Austin for the government. As I have little or no patience for traffic, I commute to and from work by bus. This provided the added benefit of giving me time to read books and listen to audio programs on the way to work and on the way home. One of those books was Spiritual Marketing.
I enjoyed the apparent simplicity of the five-step process. I was growing tired of my mental funk, and I decided to use the current gloomy scenario as a test drive of the Vitale method. In all honesty, I was just playing around. I didn't really take it seriously. I just followed the steps with no emotional attachment, partly because I was bored and partly because I wasn't sure it would work. Maybe that's why it did work—instantly.
I ran through the steps on the bus ride home.
The Process in Action
Step 1: Know What You Don't Want
That's easy. I don't want to think of both of my friends being dead.
Step 2: Know What You Do Want
I either want my old friends to get in touch with me or for me to find a way to locate and contact my old friends.
Step 3: Get Clear
My intention was simple and clear. I desired to be able to chat with my old friends as if we had never lost touch. I focused on that objective and erased all errant thoughts from my mind.
Step 4: Feel Your Intention Already Achieved
I imagined myself holding my cordless phone, pacing around my house as I always do on the phone, and talking with my two friends.
Step 5: Let Go
That was easy, too (this time). My bus had just arrived at the Park-and-Ride lot. I had no choice but to let go because I needed to focus my attention on driving home from the bus stop in rush-hour traffic. I completely forgot about the exercise during the 15-minute drive to my house.
The Results
As I pulled into my garage, my thoughts switched automatically to all of the things that I had to do that evening. I was about to go on my annual vacation and pilgrimage to Las Vegas, the Mecca of the western world. I had to get packed and prepare for my trip the next day. As I walked into my house, I wandered over to the answering machine. I had three messages. The first was from my mother. She indicated that she was on her way to Austin and would be arriving soon to house-sit and take care of the dogs.
The other two messages really shocked me. One was from my friend who was the cancer survivor, and the second was from my high school buddy. I was blown away. I had chased what I wanted for three weeks to no avail, and suddenly what I wanted had decided to chase me instead! Using an obscure technique that I had just read and then applied in a half-assed manner, two friends whom I had not heard from in nine years both called me on the same day!
I called my friend who is a fellow cancer veteran first. We exchanged contact information and made arrangements to get together the following month. It turns out that he had been living in Indonesia and was now back in Houston. While I was searching for him, he had also been searching for me. He did a Google search with my name, and stumbled upon several news articles describing the success of our latest project, Ticker Tape Toilet Paper. The articles mentioned that I was a former employee of Dell Computer in Austin, Texas. He then called directory assistance, got my number, and left the message.
As an added benefit, it turned out that he had left his former employer and was now a patent attorney, and I was looking for a new patent attorney. We have been doing business together ever since.
I then called my high school buddy. We traded cell phone numbers and swapped stories for a few minutes. He had been moving around a lot in recent years on different jobs, which is why I had no success in finding him with my Internet tools. The weird thing was that he mentioned that he was headed to Las Vegas that weekend and was staying at the Stardust Hotel. I replied that I was leaving for Las Vegas the next day and was staying at the Bellagio Hotel. Two guys who had not seen each other in nine years were going to be in a distant city at the same time. Pretty cool!
We made plans to meet for a drink one evening at one of the casinos that we both liked to frequent. And we did just that. It was great!
In conclusion, all I can say is that I was in awe of the process. Anyone who knows me will testify that I am a born skeptic. I am open-minded enough to try anything once, but if it doesn't deliver the promised benefits, you had better get out of my face because I won't be back for a second try.
This process is simple, but you have to have the discipline to use it. Even though I know it works, I must admit that I am sometimes too lazy or too egotistical to accept its gifts. That's my fault, not the fault of the process. It only works if you do.
—JOHN ZAPPA 
And that's just some of the proof that the Attractor Factor works.
Now let's get to work creating your own testimonial.
But first . . .
CHAPTER 6 - What Are You Dismissing?
I had lunch with a dear friend the other day. Although I enjoyed the company and the food, I left feeling a little lower in energy.
When I thought about it, I realized my friend was brilliant at dismissing every book, concept, guru, self-help method, or healing approach he had read or heard about.
He was not directly negative or purposely critical. He sincerely wanted something that would work in his life. But he was unconsciously dismissing everything that came his way.
At one point I told him about a spiritual teacher I had studied with over two decades ago. I told him that people said, "Your teacher was obviously enlightened. He radiated it." My friend cut in saying, "I'm sure there are people who saw that guru and didn't think he was any smarter than a paper bag."
Well, my friend is right.
But my friend is also unhappy.
I think there's a lesson here. When we dismiss people and ideas because the entire world doesn't agree with them, we get to be right. But we also get to stay empty inside. By dismissing what could work, we dismiss our own growth. We dismiss what's possible.
It doesn't matter if the book you read and love is loved by anyone else. It doesn't matter if the teacher you admire is admired by anyone else. It doesn't matter if the healing method that worked for you doesn't work for everyone else.
What matters is you. Your happiness. Your health. Your healing. Your well-being.
The truth is, no method works for everyone. No teacher is right for everyone. No book is going to inspire everyone.
It all comes from within. You are the first and final authority on your life.
Rather than dismissing what is possible so that you can be right, what can you accept so that you can grow?
Dismissing is often a way to deflect the messages. It's a self-defense mechanism. If you dismiss the book, idea, or method offered to you, you get to be right—and stay right where you are.
Dr. Richard Gillett, writing in his wonderful book, Change Your Mind, Change Your World, states, "Disapproval is, surprisingly, the most reliable indication of a hidden belief system. Quite often the only way disguised beliefs show themselves is through moments of emotional judgment or disapproval." All the successful people I know have accepted new tools into their lives over the years, spent thousands of dollars on personal growth and self-study, and never regretted any of it.
The key is not dismissing, or disapproving, but digesting.
For example, Nerissa and I had dinner with friends recently. One friend was complaining about her job. From her perspective, there was no way out of the misery she felt at her place of work. Bad boss. Bad hours. Bad pay. You name it, it was bad.
Later, we were joined by other friends. As chance would have it, one of the new friends had connections where our complaining friend worked. He gave our unhappy friend a name, and said he could help her resolve her issues. He went on to say that this connection was a supervisor, head of many departments, and could probably resolve whatever was wrong.
I was stunned. So was Nerissa. We were seeing magic happen right before our eyes.
But what did our unhappy friend do with her new lead and new hope?
She dismissed it.
She didn't write down the name or the number, or show any signs that something wonderful had just occurred.
Do you see how this works?
Sometimes we can self-sabotage the things we say we want. We simply dismiss the good.
People often write and ask me what one single product can they get that will transform their lives. When I tell them I so loved Dr. Robert Anthony's material that I financed, recorded, and now market his Beyond Positive Thinking CD set, they are sold. They go to www.BeyondPositiveThinking.com and buy it. Or I may tell them about my latest audio-program, The Missing Secret, which explains the practical use of the Law of Attraction. And I tell them it is listed at www.nightingale.com.
Yet some people complain, "It costs $99." Ah, of course it costs money. And that's incredibly low for a studio-quality life-changing set of six audios. Are you going to pay it and get what you want, or are you going to dismiss the greatest self-help material of all time? Do you want the good you say you seek, or don't you?
Let me end this with another example.
Yesterday I received a letter in the mail about a new audio-program about dissolving illusions. I read the piece but dismissed it. I figured it was simply stuff I had already heard before and probably even recorded elsewhere myself.
Then today, I got another mailing. This time it was from a different source, but selling the exact same audio-program. I read it over closely. I thought, "This is interesting, but I bet there's little new in it." I then placed the mailing aside.
An hour or so later, as I was reviewing this very chapter you're reading right now, I suddenly realized that I was doing the very thing I am warning you not to do: I was dismissing an opportunity to learn.
I dug out the mailing, filled out the order form, and dropped it in the mail. The audios are on the way.
The point is not that you buy everything that comes your way but that you don't dismiss everything that comes your way. Sometimes a dismissal is a mask. It's your self-sabotage at work, keeping you where you're at. To grow, you must be open.
Again, you are the final authority on your life. Tune in to yourself and do what's right for you. And as you do this, be alert to those times when you may be dismissing the next gift to come your way.
Let your guard down, and let life in.
In the space below, write down things that may be trying to get your attention, which you may have been dismissing. This is simply to help you become aware of a pattern:
CHAPTER 7 - How to Attract Money
" What do you do?" I asked.
I was standing in a line of 700 people in a hotel in Seattle, waiting to spend a day listening to an author and spiritual teacher.
"I do energy work," the woman beside me replied. "It's hard to explain. It's different for each person."
"Do you have a business card?"
"No," she said, slightly embarrassed.
I was shocked.
"Let me ask you a question," I began. "There are over 700 potential clients here for you. Why don't you at least have business cards?"
A woman beside her smiled and told her, "You were just hit by an angel."
I'm not an angel. But I was curious why this businesswoman was missing a huge marketing opportunity. As I talked to a few more of the 700 people at this event, I realized all of these people were in business for themselves. And they all needed help in marketing themselves.
That's when it dawned on me that I could write a concise handbook on spiritually based manifesting. No one else seemed better qualified. I'm the author of The AMA Complete Guide to Small Business Advertising for The American Marketing Association. I've advised PBS television and The Red Cross. And I have over 25 years of experience in metaphysics and spirituality, including a doctorate in metaphysical science. I've also interviewed many self-help spokespeople and have had some of them as my clients. Besides, I had already created and tested a secret five-step process for attracting anything you wanted.
I also knew that those 700 people at the seminar represented a still larger group of people who need help with their businesses, and with their lives. I further knew that they were all doing something inside themselves that was creating their outer results. In other words, their inner state of being was creating their business, or lack of it.
Put more simply, the woman who didn't have a business card had an inner insecurity about her business that showed up in her life by her not having business cards. Her Attractor Factor was attracting no business.
And taking this logic a step further in the direction I want to take you later in this book, if that woman were truly clear about her business, she might not even need business cards. Business would just come to her. Her inner spirit—her Attractor Factor—would do her marketing.
That's what this book will reveal. I've learned that we are human beings, not human doings. When you reach a clear inner state of being about your service to the world, the world will almost come to you. When you are clear about the car, person, house, job, or anything that you want, you will start to attract those things to you.
As one successful person said, "Angels now hand out my business cards."
Confused? That's okay. Therapist, author, and friend Mandy Evans says, "Confusion is that wonderful state of mind right before clarity."
Fundamentals of Prosperity
Maybe the following story will give you a glimpse of what I'm talking about and set the stage for what is to follow:
I once read a delightful old book from 1920 entitled Fundamentals of Prosperity by Roger Babson. He ended his book by asking the president of the Argentine Republic why South America, with all of its natural resources and wonders, was so far behind North America in terms of progress and marketing.
The president replied: "I have come to this conclusion. South America was settled by the Spanish who came to South America in search of gold, but North America was settled by the Pilgrim fathers who went there in search of God." Where is your focus?
On money or on spirit?
On the goals you want or on the spirit that brings them?
Truth is, money is just a symbol. If you focus on the energy it represents, you will attract it.
How to Become a Millionaire
Years ago, Scrully Blotnick allegedly conducted a study of 1,500 people. They were put into two categories: Category A said they would pursue money first and do what they really wanted to do later. Over 1,245 people went into that group. The 255 people in Category B said they would seek their interests first, and trust that money would follow later.
What happened?
Twenty years later, there were 101 millionaires from the entire group. Only one came from group A. The remaining 100 millionaires all came from group B, the group that said they would pursue their passions first and let money come later. Right there is another clue about how to attract money.
Where is your focus—on money or passion?
Welcome to the Attractor Factor
In this book, I offer a new way for you to easily and effortlessly do almost anything you can imagine—increase your business, find your love, improve your health, attract more money, and so forth. It's based on timeless spiritual principles.
It will reveal how your inner state of being attracts and creates your outer results—and what to do about it so that you can have, do, or be whatever your heart desires. I call it the Attractor Factor. It is truly a spiritual formula for success that never fails.
Do the techniques work? The proof will be in the pudding. Try them and see. I can tell you about the successes I've had—and I do in this book—but nothing will be quite as convincing to you as using these simple ideas and seeing your own amazing results.
I could tell you that this method will help you manifest anything you want. You'll read about people who attracted cars and homes, healed themselves of cancer, created new relationships, and attracted more money. But I'm focusing on attracting wealth in business because there appears to be a serious lack of spirituality in business. And I'm going to let you discover the magic of marketing with spirit because nothing will be more powerful than your own firsthand experiences.
Pull up a chair. Get comfortable. Take a deep breath. Relax. Let's talk about how you can increase your wealth—and achieve anything else you may desire—through the magic power of the Attractor Factor.
It all begins with understanding that your life . . .
CHAPTER 8 - It Can Be Another Way
Before I became a marketing specialist and author, I was an inner-world journalist for over 10 years, writing for several leading-edge magazines. As a result, I've seen miracles with my own eyes. For example: • I interviewed Meir Schneider, a man who was diagnosed as blind. He was given a certificate saying he was incurably blind, and yet today he sees, he reads, he writes, he drives a car—and he has helped thousands of people regain their vision, as well.
• I spent time with Barry and Suzi Kaufman at their Option Institute and saw and heard of miracles. Their own child was born autistic. They were told to give up on him. But they didn't. They worked with their son, loved him, nurtured him, accepted him—and healed him. Today he lives as an above-average, happy, successful adult.
• I've sat in dozens of workshops where I saw people heal their relationships with their lovers, their parents, their kids. I've interviewed gurus and mentors, talked to people who have had "incurable" problems dissolved, and I've experienced miracles firsthand in my own life. I've come to believe that nothing—nothing!—is impossible.
The Healer's Healer
For more than 10 years, I worked with Jonathan Jacobs, a man called "the healer's healer" because his track record for helping heal people is so stunning that doctors referred their own patients to him. I've seen Jonathan take people with everything from money problems to back injuries to cancer, and help heal them, often in a single session.
I've tasted this myself. For most of my life I struggled with money. When I lived in Dallas some 30 years ago, I was homeless and starving. I shoplifted to eat. And when I moved to Houston 25 years ago, I found it a frustrating nightmare to come up with $200 a month to live in a dump. It was hell. Yet I went through it for nearly 15 years. Years!
Then, after doing a few sessions with Jonathan, I somehow let go of my old beliefs about money, installed new ones, and now my finances are so amazingly different that I am often in awe that I have so much: new cars, new home, world travel, more clients than I can handle, and a constant stream of cash. I pay every bill that arrives, when it arrives, and I never experience lack. I attract money easily now. I'm basically debt free and entering the world of the affluent. And remember, I was once homeless!
What happened?
How can Meir cure the blind? The Kaufmans heal autism? Jonathan help people with any list of problems? How can I have money when for a decade I had next to nothing?
It begins with knowing that "It can be another way." That's what I want you to understand right now. That no matter what is happening in your life, no matter what you think will happen, it can be another way. The direction you appear to be headed can be altered. Very little is set in concrete.
In fact, as you'll see, everything in life seems to be plastic. You can mold it to fit what you want and where you want to go. Even right now, as you read these words, you can begin to play with new possibilities: What do you want to be, do, or have? Win the lotto? Why not? Increase your business? Why not? Heal something? Why not? Have more money now? Why not?
A friend of mine asked, "How do you know what is impossible?"
I replied, "How do you know what isn't?"
Shore Leave
I believe our planet is what was described in an original Star Trek television episode called "Shore Leave." When Kirk and his team land on a planet to check it out before sending the rest of the crew down for some much needed rest and relaxation, they begin to experience odd events. McCoy sees a huge white rabbit. Sulu sees an ancient samurai who chases him. Kirk sees an old lover and an old rival classmate. After experiencing the joys and sorrows of these events, it finally dawns on the crew (thanks to the logic of Spock, of course) that they are on a planet that reads their thoughts and creates what they think about.
I think Earth is that planet. What you hold in your mind with energy and focus will tend to be created in your reality. You'll attract it. It takes a little longer to experience results because we keep changing our minds. Imagine going to a restaurant and ordering chicken soup. But before it arrives, you change your order to wonton soup. And before that arrives, you change your order back to chicken soup. You'll sit there and complain, saying, "I can never get what I want!" when in reality you are the reason your soup is late!
Most of us do that every day. Our indecision makes attracting what we want nearly impossible. No wonder you end up feeling that you can't get what you want. Yet it doesn't have to be that way.
Consider what Frances Larimer Warner wrote in Our Invisible Supply: Part One, in 1907: "Spirit is substance which forms itself according to your demands, and must have a pattern from which to work. A pan of dough is as willing to be formed into bread as biscuit. It makes as little difference to Spirit what we demand." That's the foundation of the five-step process I'll describe in this book: Knowing that life can be different for you and that life itself will support you in what you want. It's the Attractor Factor.
Here's a clue to how it works, written by Genevieve Behrend in her 1921 book, Your Invisible Power: "Try to remember that the picture you think, feel and see is reflected into the Universal Mind, and by the natural law of reciprocal action must return to you in either spiritual or physical form." In the space below, write out a vision of how you would like your life to be. Pretend this book has a magic spell on it, giving everyone who holds it the power to attract whatever they can clearly name and openly accept. If you could have a new life, what would it look like? Write it down:
مشارکت کنندگان در این صفحه
تا کنون فردی در بازسازی این صفحه مشارکت نداشته است.
🖊 شما نیز می‌توانید برای مشارکت در ترجمه‌ی این صفحه یا اصلاح متن انگلیسی، به این لینک مراجعه بفرمایید.