سرفصل های مهم
فصل 15
توضیح مختصر
زمان مطالعه

5 دقیقه

سطح

خیلی سخت
دانلود اپلیکیشن «زیبوک»
این فصل را می‌توانید به بهترین شکل و با امکانات عالی در اپلیکیشن «زیبوک» بخوانید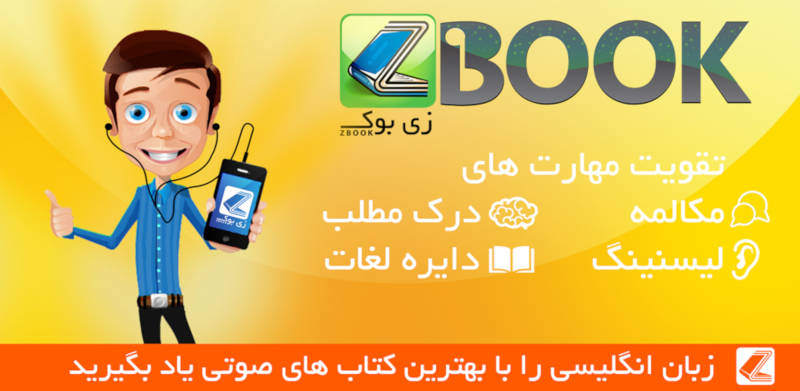 متن انگلیسی فصل
CHAPTER 15
Nikanor Ivanovich's Dream
It is not difficult to guess that the fat man with the purple physiognomy who was put in room 119 of the clinic was Nikanor Ivanovich Bosoy.
He got to Professor Stravinsky not at once, however, but after first visiting another place.1 Of this other place little remained in Nikanor Ivanovich's memory. He recalled only a desk, a bookcase and a sofa.
There a conversation was held with Nikanor Ivanovich, who had some sort of haze before his eyes from the rush of blood and mental agitation, but the conversation came out somehow strange, muddled, or, better to say, did not come out at all.
The very first question put to Nikanor Ivanovich was the following-.
'Are you Nikanor Ivanovich Bosoy, chairman of the house committee at no. 302-bis on Sadovaya Street?'
To this Nikanor Ivanovich, bursting into terrible laughter, replied literally thus:
'I'm Nikanor, of course I'm Nikanor! But what the deuce kind of chairman am I?'
'Meaning what?' the question was asked with a narrowing of eyes.
'Meaning,' he replied, 'that if I was chairman, I should have determined at once that he was an unclean power! Otherwise — what is it? A cracked pince-nez, all in rags … what kind of foreigner's interpreter could he be?' 'Who are you talking about?' Nikanor Ivanovich was asked.
'Koroviev!' Nikanor Ivanovich cried out. 'Got himself lodged in our apartment number fifty. Write it down — Koroviev! He must be caught at once. Write it down — the sixth entrance. He's there.' 'Where did you get the currency?' Nikanor Ivanovich was asked soulfully.
'As God is true, as God is almighty,' Nikanor Ivanovich began, 'he sees everything, and it serves me right. I never laid a finger on it, never even suspected what it was, this currency! God is punishing me for my iniquity,' Nikanor Ivanovich went on with feeling, now buttoning, now unbuttoning his shirt, now crossing himself. 'I took! I took, but I took ours, Soviet money! I'd register people for money, I don't argue, it happened. Our secretary Bedsornev is a good one, too, another good one! Frankly speaking, there's nothing but thieves in the house management … But I never took currency!' To the request that he stop playing the fool and tell how the dollars got into the ventilation, Nikanor Ivanovich went on his knees and swayed, opening his mouth as if he meant to swallow a section of the parquet.
'If you want,' he mumbled, 'I'll eat dirt that I didn't do it! And Koroviev - he's the devil!'
All patience has its limits, and the voice at the desk was now raised, hinting to Nikanor Ivanovich that it was time he began speaking in human language.
Here the room with that same sofa resounded with Nikanor Ivanovich's wild roaring, as he jumped up from his knees:
'There he is! There, behind the bookcase! He's grinning! And his pince-nez … Hold him! Spray the room with holy water!'
The blood left Nikanor Ivanovich's face. Trembling, he made crosses in the air, rushing to the door and back, intoned some prayer, and finally began spouting sheer gibberish.
It became perfectly clear that Nikanor Ivanovich was unfit for any conversation. He was taken out and put in a separate room, where he calmed down somewhat and only prayed and sobbed.
They did, of course, go to Sadovaya and visit apartment no. 50. But they did not find any Koroviev there, and no one in the house either knew or had seen any Koroviev. The apartment occupied by the late Berlioz, as well as by the Yalta-visiting Likhodeev, was empty, and in the study wax seals hung peacefully on the bookcases, unbroken by anyone. With that they left Sadovaya, and there also departed with them the perplexed and dispirited secretary of the house management, Bedsornev.
In the evening Nikanor Ivanovich was delivered to Stravinsky's clinic. There he became so agitated that an injection, made according to Stravinsky's recipe, had to be given him, and only after midnight did Nikanor Ivanovich fall asleep in room 119, every now and then emitting a heavy, painful moan.
But the longer he slept, the easier his sleep became. He stopped tossing and groaning, his breathing became easy and regular, and he was left alone. Then Nikanor Ivanovich was visited by a dream, at the basis of which undoubtedly lay the experience of that day. It began with Nikanor Ivanovich seeing as it were some people with golden trumpets in their hands leading him, and very solemnly, to a big lacquered door. At this door his companions played as it were a flourish for Nikanor Ivanovich, and then from the sky a resounding bass said merrily: 'Welcome, Nikanor Ivanovich, turn over your currency!'
Exceedingly astonished, Nikanor Ivanovich saw a black loudspeaker above him.
Then he found himself for some reason in a theatre house, where crystal chandeliers blazed under a gilded ceiling and Quinquet lamps2 on the walls. Everything was as it ought to be in a small-sized but very costly theatre. There was a stage closed off by a velvet curtain, its dark cerise background spangled, as if with stars, with oversized gold pieces, there was a prompter's box, and there was even an audience.
What surprised Nikanor Ivanovich was that this audience was all of the same sex - male - and all for some reason bearded. Besides that, it was striking that there were no seats in the theatre, and the audience was all sitting on the floor, splendidly polished and slippery.
Abashed in this new and big company, Nikanor Ivanovich, after a brief hesitation, followed the general example and sat down on the parquet Turkish-fashion, huddled between some stalwart, bearded redhead and another citizen, pale and quite overgrown. None of the sitters paid any attention to the newly arrived spectator.
Here the soft ringing of a bell was heard, the lights in the house went out, and the curtain opened to reveal a lighted stage with an armchair, a little table on which stood a golden bell, and a solid black velvet backdrop.
An artiste came out from the wings in an evening jacket, smoothly shaven, his hair neatly parted, young and with very pleasant features. The audience in the house livened up, and everyone turned towards the stage. The artiste advanced to the prompter's box and rubbed his hands.
'All sitting?'3 he asked in a soft baritone and smiled to the house.
'Sitting, sitting,' a chorus of tenors and basses answered from the house.
'Hm …' the artiste began pensively, 'and how you're not sick of it I just don't understand! Everybody else is out walking around now, enjoying the spring sun and the warmth, and you're stuck in here on the floor of a stuffy theatre! Is the programme so interesting? Tastes differ, however,' the artiste concluded philosophically.
Then he changed both the timbre of his voice and its intonation, and announced gaily and resoundingly:
'And now for the next number on our programme - Nikanor Ivanovich Bosoy, chairman of a house committee and director of a dietetic kitchen. Nikanor Ivanovich, on-stage!' General applause greeted the artiste. The surprised Nikanor Ivanovich goggled his eyes, while the master of ceremonies, blocking the glare of the footlights with his hand, located him among the sitters and tenderly beckoned him on-stage with his finger. And Nikanor Ivanovich, without knowing how, found himself on-stage. Beams of coloured light struck his eyes from in front and below, which at once caused the house and the audience to sink into darkness.
'Well, Nikanor Ivanovich, set us a good example, sir,' the young artiste said soulfully, 'turn over your currency.'
Silence ensued. Nikanor Ivanovich took a deep breath and quietly began to speak:
'I swear to God that I …'
But before he had time to get the words out, the whole house burst into shouts of indignation. Nikanor Ivanovich got confused and fell silent.
'As far as I understand you,' said the programme announcer, 'you wanted to swear to God that you haven't got any currency?', and he gazed sympathetically at Nikanor Ivanovich.
'Exactly right, I haven't,' replied Nikanor Ivanovich.
'Right,' responded the artiste, 'and … excuse the indiscretion, where did the four hundred dollars that were found in the privy of the apartment of which you and your wife are the sole inhabitants come from?' "Magic!' someone in the dark house said with obvious irony.
'Exactly right — magic,' Nikanor Ivanovich timidly replied, vaguely addressing either the artiste or the dark house, and he explained: 'Unclean powers, the checkered interpreter stuck me with them.' And again the house raised an indignant roar. When silence came, the artiste said:
'See what La Fontaine fables I have to listen to! Stuck him with four hundred dollars! Now, all of you here are currency dealers, so I address you as experts: is that conceivable?' 'We're not currency dealers,' various offended voices came from the theatre, 'but, no, it's not conceivable!'
'I'm entirely of the same mind,' the artiste said firmly, 'and let me ask you: what is it that one can be stuck with?'
'A baby!' someone cried from the house.
'Absolutely correct,' the programme announcer confirmed, 'a baby, an anonymous letter, a tract, an infernal machine, anything else, but no one will stick you with four hundred dollars, for such idiots don't exist in nature.' And turning to Nikanor Ivanovich, the artiste added reproachfully and sorrowfully: 'You've upset me, Nikanor Ivanovich, and I was counting on you. So, our number didn't come off.' Whistles came from the house, addressed to Nikanor Ivanovich.
'He's a currency dealer,' they shouted from the house, 'and we innocent ones have to suffer for the likes of him!'
'Don't scold him,' the master of ceremonies said softly, 'he'll repent.' And turning to Nikanor Ivanovich, his blue eyes filled with tears, he added: 'Well, Nikanor Ivanovich, you may go to your place.' After that the artiste rang the bell and announced loudly:
'Intermission, you blackguards!'
The shaken Nikanor Ivanovich, who unexpectedly for himself had become a participant in some sort of theatre programme, again found himself in his place on the floor. Here he dreamed that the house was plunged in total darkness, and fiery red words leaped out on the walls: 'Turn over your currency!' Then the curtain opened again and the master of ceremonies invited: 'I call Sergei Gerardovich Dunchil to the stage.'
Dunchil turned out to be a fine-looking but rather unkempt man of about fifty.
'Sergei Gerardovich,' the master of ceremonies addressed him, 'you've been sitting here for a month and a half now, stubbornly refusing to turn over the currency you still have, while the country is in need of it, and you have no use for it whatsoever. And still you persist. You're an intelligent man, you understand it all perfectly well, and yet you don't want to comply with me.' 'To my regret, there is nothing I can do, since I have no more currency,' Dunchil calmly replied.
'Don't you at least have some diamonds?' asked the artiste.
'No diamonds either.'
The artiste hung his head and pondered, then clapped his hands. A middle-aged lady came out from the wings, fashionably dressed - that is, in a collarless coat and a tiny hat. The lady looked worried, but Dunchil glanced at her without moving an eyebrow.
'Who is this lady?' the programme announcer asked Dunchil.
That is my wife,' Dunchil replied with dignity and looked at the lady's long neck with a certain repugnance.
'We have troubled you, Madame Dunchil,' the master of ceremonies adverted to the lady, 'with regard to the following: we wanted to ask you, does your husband have any more currency?' 'He turned it all over the other time,' Madame Dunchil replied nervously.
'Right,' said the artiste, 'well, then, if it's so, it's so. If he turned it all over, then we ought to part with Sergei Gerardovich immediately, there's nothing else to do! If you wish, Sergei Gerardovich, you may leave the theatre.' And the artiste made a regal gesture.
Dunchil turned calmly and with dignity, and headed for the wings.
'Just a moment!' the master of ceremonies stopped him. 'Allow me on parting to show you one more number from our programme.' And again he clapped his hands.
The black backdrop parted, and on to the stage came a young beauty in a ball gown, holding in her hands a golden tray on which lay a fat wad tied with candy-box ribbon and a diamond necklace from which blue, yellow and red fire leaped in all directions.
Dunchil took a step back and his face went pale. The house froze.
'Eighteen thousand dollars and a necklace worth forty thousand in gold,' the artiste solemnly announced, 'kept by Sergei Gerardovich in the city of Kharkov, in the apartment of his mistress, Ida Herkulanovna Vors, whom we have the pleasure of seeing here before us and who so kindly helped in discovering these treasures — priceless, yet useless in the hands of a private person. Many thanks, Ida Herkulanovna!' The beauty smiled, flashing her teeth, and her lush eyelashes fluttered.
'And under your so very dignified mask,' the artiste adverted to Dunchil, 'is concealed a greedy spider and an astonishing bamboozler and liar. You wore everyone out during this month and a half with your dull obstinacy. Go home now, and let the hell your wife sets up for you be your punishment.' Dunchil swayed and, it seems, wanted to fall down, but was held up by someone's sympathetic hands. Here the front curtain dropped and concealed all those on-stage.
Furious applause shook the house, so much so that Nikanor Ivanovich fancied the lights were leaping in the chandeliers. When the front curtain went up, there was no one on-stage except the lone artiste. Greeted with a second burst of applause, he bowed and began to speak: 'In the person of this Dunchil, our programme has shown you a typical ass. I did have the pleasure of saying yesterday that the concealing of currency is senseless. No one can make use of it under any circumstances, I assure you. Let's take this same Dunchil. He gets a splendid salary and doesn't want for anything. He has a splendid apartment, a wife and a beautiful mistress. But no, instead of living quietly and peacefully without any troubles, having turned over the currency and stones, this mercenary blockhead gets himself exposed in front of everybody, and to top it off contracts major family trouble. So, who's going to turn over? Any volunteers? In that case, for the next number on our programme, a famous dramatic talent, the actor Kurolesov, Savva Potapovich, especially invited here, will perform excerpts from The Covetous Knight4 by the poet Pushkin.' The promised Kurolesov was not slow in coming on stage and turned out to be a strapping and beefy man, clean-shaven, in a tailcoat and white tie. Without any preliminaries, he concocted a gloomy face, knitted his brows, and began speaking in an unnatural voice, glancing sidelong at the golden bell: 'As a young scapegrace awaits a tryst with some sly strumpet …'5
And Kurolesov told many bad things about himself. Nikanor Ivanovich heard Kurolesov confess that some wretched widow had gone on her knees to him, howling, in the rain, but had failed to move the actor's callous heart.
Before his dream, Nikanor Ivanovich had been completely ignorant of the poet Pushkin's works, but the man himself he knew perfectly well and several times a day used to say phrases like: 'And who's going to pay the rent — Pushkin?'6 or Then who did unscrew the bulb on the stairway — Pushkin?' or 'So who's going to buy the fuel — Pushkin?' Now, having become acquainted with one of his works, Nikanor Ivanovich felt sad, imagined the woman on her knees, with her orphaned children, in the rain, and involuntarily thought: 'What a type, though, this Kurolesov!' And the latter, ever raising his voice, went on with his confession and got Nikanor Ivanovich definitively muddled, because he suddenly started addressing someone who was not on-stage, and responded for this absent one himself, calling himself now dear sir, now baron, now father, now son, now formally, and now familiarly.
Nikanor Ivanovich understood only one thing, that the actor died an evil death, crying out: 'Keys! My keys!', after which he collapsed on the floor, gasping and carefully tearing off his tie.
Having died, Kurolesov got up, brushed the dust from his trousers, bowed with a false smile, and withdrew to the accompaniment of thin applause. And the master of ceremonies began speaking thus: 'We have just heard The Covetous Knight wonderfully performed by Savva Potapovich. This knight hoped that frolicking nymphs would come running to him, and that many other pleasant things in the same vein would occur. But, as you see, none of it happened, no nymphs came running to him, and the muses paid him no tribute, and he raised no mansions, but, on the contrary, ended quite badly, died of a stroke, devil take him, on his chest of currency and jewels. I warn you that the same sort of thing, if not worse, is going to happen to you if you don't turn over your currency!' Whether Pushkin's poetry produced such an effect, or it was the prosaic speech of the master of ceremonies, in any case a shy voice suddenly came from the house: 'I'll turn over my currency.'
'Kindly come to the stage,' the master of ceremonies courteously invited, peering into the dark house.
On-stage appeared a short, fair-haired citizen, who, judging by his face, had not shaved in about three weeks.
'Beg pardon, what is your name?' the master of ceremonies inquired.
'Kanavkin, Nikolai,' the man responded shyly.
'Ah! Very pleased, Citizen Kanavkin. And so? …'
'I'll turn it over,' Kanavkin said quietly.
'How much?'
'A thousand dollars and twenty ten-rouble gold pieces.'
'Bravo! That's all, then?'
The programme announcer stared straight into Kanavkin's eyes, and it even seemed to Nikanor Ivanovich that those eyes sent out rays that penetrated Kanavkin like X-rays. The house stopped breathing.
'I believe you!' the artiste exclaimed finally and extinguished his gaze. 'I do! These eyes are not lying! How many times have I told you that your basic error consists in underestimating the significance of the human eye. Understand that the tongue can conceal the truth, but the eyes - never! A sudden question is put to you, you don't even flinch, in one second you get hold of yourself and know what you must say to conceal the truth, and you speak quite convincingly, and not a wrinkle on your face moves, but — alas - the truth which the question stirs up from the bottom of your soul leaps momentarily into your eyes, and it's all over! They see it, and you're caught!' Having delivered, and with great ardour, this highly convincing speech, the artiste tenderly inquired of Kanavkin:
'And where is it hidden?'
'With my aunt, Porokhovnikova, on Prechistenka.'
'Ah! That's … wait … that's Klavdia Ilyinishna, isn't it?'
'Yes.'
'Ah, yes, yes, yes, yes! A separate little house? A little front garden opposite? Of course, I know, I know! And where did you put it there?'
'In the cellar, in a candy tin …'
The artiste clasped his hands.
'Have you ever seen the like?' he cried out, chagrined. 'Why, it'll get damp and mouldy there! Is it conceivable to entrust currency to such people? Eh? Sheer childishness! By God! …' Kanavkin himself realized he had fouled up and was in for it, and he hung his tufty head.
'Money,' the artiste went on, 'must be kept in the state bank, in special dry and well-guarded rooms, and by no means in some aunt's cellar, where it may, in particular, suffer damage from rats! Really, Kanavkin, for shame! You're a grown-up!' Kanavkin no longer knew what to do with himself, and merely picked at the lapel of his jacket with his finger.
'Well, all right,' the artiste relented, 'let bygones be …' And he suddenly added unexpectedly: 'Ah, by the way … so that in one … to save a trip … this same aunt also has some, eh?' Kanavkin, never expecting such a turn of affairs, wavered, and the theatre fell silent.
'Ehh, Kanavkin …' the master of ceremonies said in tender reproach, 'and here I was praising him! Look, he just went and messed it up for no reason at all! It's absurd, Kanavkin! Wasn't I just talking about eyes? Can't we see that the aunt has got some? Well, then why do you torment us for nothing?' 'She has!' Kanavkin cried dashingly.
'Bravo!' cried the master of ceremonies.
Bravo!' the house roared frightfully.
When things quieted down, the master of ceremonies congratulated Kanavkin, shook his hand, offered him a ride home to the city in a car, and told someone in the wings to go in that same car to fetch the aunt and ask her kindly to come for the programme at the women's theatre.
'Ah, yes, I wanted to ask you, has the aunt ever mentioned where she hides hers?' the master of ceremonies inquired, courteously offering Kanavkin a cigarette and a lighted match. As he lit up, the man grinned somehow wistfully.
'I believe you, I believe you,' the artiste responded with a sigh. 'Not just her nephew, the old pinchfist wouldn't tell the devil himself! Well, so, we'll try to awaken some human feelings in her. Maybe not all the strings have rotted in her usurious little soul. Bye-bye, Kanavkin!' And the happy Kanavkin drove off. The artiste inquired whether there were any others who wished to turn over their currency, but was answered with silence.
'Odd birds, by God!' the artiste said, shrugging, and the curtain hid him.
The lights went out, there was darkness for a while, and in it a nervous tenor was heard singing from far away:
'There great heaps of gold do shine, and all those heaps of gold are Mine …'7
Then twice the sound of subdued applause came from somewhere.
'Some little lady in the women's theatre is turning hers over,' Nikanor Ivanovich's red-bearded neighbour spoke up unexpectedly, and added with a sigh: 'Ah, if it wasn't for my geese! … I've got fighting geese in Lianozovo, my dear fellow … they'll die without me, I'm afraid. A fighting bird's delicate, it needs care … Ah, if it wasn't for my geese! … They won't surprise me with Pushkin …' And again he began to sigh.
Here the house lit up brightly, and Nikanor Ivanovich dreamed that cooks in white chef's hats and with ladles in their hands came pouring from all the doors. Scullions dragged in a cauldron of soup and a stand with cut-up rye bread. The spectators livened up. The jolly cooks shuttled among the theatre buffs, ladled out bowls of soup, and distributed bread.
'Dig in, lads,' the cooks shouted, 'and turn over your currency! What's the point of sitting here? Who wants to slop up this swill! Go home, have a good drink, a little bite, that's the way!' 'Now, you, for instance, what're you doing sitting here, old man?' Nikanor Ivanovich was directly addressed by a fat cook with a raspberry-coloured neck, as he offered him a bowl in which a lone cabbage leaf floated in some liquid.
'I don't have any! I don't! I don't!' Nikanor Ivanovich cried out in a terrible voice. 'You understand, I don't!'
'You don't?' the cook bellowed in a menacing bass. 'You don't?' he asked in a tender woman's voice. 'You don't, you don't,' he murmured soothingly, turning into the nurse Praskovya Fyodorovna.
She was gently shaking Nikanor Ivanovich by the shoulder as he moaned in his sleep. Then the cooks melted away, and the theatre with its curtain broke up. Through his tears, Nikanor Ivanovich made out his room in the hospital and two people in white coats, who were by no means casual cooks getting at people with their advice, but the doctor and that same Praskovya Fyodorovna, who was holding not a bowl but a little dish covered with gauze, with a syringe lying on it.
'What is all this?' Nikanor Ivanovich said bitterly, as they were giving him the injection. 'I don't have any and that's that! Let Pushkin turn over his currency for them. I don't have any!' 'No, you don't, you don't,' the kind-hearted Praskovya Fyodorovna soothed him, 'and if you don't, there's no more to be said.'
After the injection, Nikanor Ivanovich felt better and fell asleep without any dreams.
But, thanks to his cries, alarm was communicated to room 120, where the patient woke up and began looking for his head, and to room 118, where the unknown master became restless and wrung his hands in anguish, looking at the moon, remembering the last bitter autumn night of his life, a strip of light under the basement door, and uncurled hair.
From room 118, the alarm flew by way of the balcony to Ivan, and he woke up and began to weep.
But the doctor quickly calmed all these anxious, sorrowing heads, and they began to fall asleep. Ivan was the last to become oblivious, as dawn was already breaking over the river. After the medicine, which suffused his whole body, calm came like a wave and covered him. His body grew lighter, his head basked in the warm wind of reverie. He fell asleep, and the last waking thing he heard was the pre-dawn chirping of birds in the woods. But they soon fell silent, and he began dreaming that the sun was already going down over Bald Mountain, and the mountain was cordoned off by a double cordon …
مشارکت کنندگان در این صفحه
تا کنون فردی در بازسازی این صفحه مشارکت نداشته است.
🖊 شما نیز می‌توانید برای مشارکت در ترجمه‌ی این صفحه یا اصلاح متن انگلیسی، به این لینک مراجعه بفرمایید.