سرفصل های مهم
فصل 07
توضیح مختصر
زمان مطالعه

60 دقیقه

سطح

خیلی سخت
دانلود اپلیکیشن «زیبوک»
این فصل را می‌توانید به بهترین شکل و با امکانات عالی در اپلیکیشن «زیبوک» بخوانید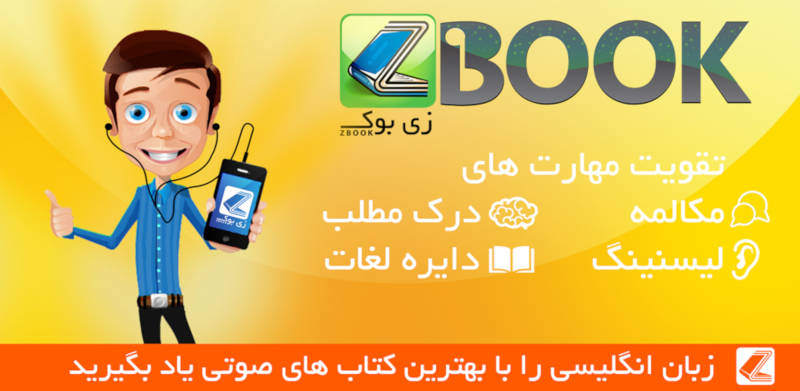 متن انگلیسی فصل
SEVEN
Putting the Future on Sale: The Economics of Instant Gratification
It was a competition you don't see every day: nineteen chimpanzees versus forty humans. And not just any humans—students from Harvard University and the Max Planck Institute in Leipzig, Germany. The chimps were from the equally prestigious Wolfgang Koehler Primate Research Center in Leipzig. After all, in a match-up with Harvard and Max Planck, you can't throw just any old circus chimps into the ring.
The challenge: Delay the gratification of an immediate snack to win more food. The temptation: grapes for the chimps, and raisins, peanuts, M&M's, Goldfish crackers, and popcorn for the humans. First, all the competitors were offered a choice between two and six of their favorite edible rewards. This was an easy choice—both humans and chimps agreed that six was indeed better than two. Then the researchers complicated the choice. Each competitor was given the opportunity to eat two treats immediately, or wait two minutes for six. The researchers knew the participants preferred six to two. But would they wait for it?
This study, published in 2007, was the first to directly compare the self-control of chimpanzees and humans. What the researchers found, however, says as much about human nature as about the evolutionary basis of patience. Although both chimps and humans preferred six treats to two if they didn't have to wait, the species made very different decisions when they had to wait. Chimpanzees chose to wait for the larger reward an impressive 72 percent of the time. The Harvard and Max Planck Institute students? Only 19 percent of the time.
How are we to interpret this crushing defeat of humans by incredibly patient primates? Are we to believe that chimpanzees have been blessed with a secret source of self-control? Or that we humans at some point in our evolutionary history lost the capacity to wait two minutes for peanuts?
Of course not. When we're on our best behavior, humans' ability to control our impulses puts other species to shame. But all too often, we use our fancy brains not to make the most strategic decisions, but to give ourselves permission to act more irrationally. That's because a big prefrontal cortex is good at more than self-control. It can also rationalize bad decisions and promise we'll be better tomorrow. You can bet those chimpanzees weren't telling themselves, "I'll take the two grapes now, because I can always wait for the six grapes next time." But we humans have all sorts of mental tricks for convincing ourselves that the time to resist temptation is tomorrow—and so we of the gigantic prefrontal cortices find ourselves giving in again and again to immediate gratification.
Whether we look to economics, psychology, or neuroscience for an explanation, many of our problems with temptation and procrastination come back to one uniquely human problem: how we think about the future. Harvard psychologist Daniel Gilbert has made the bold claim that humans are the only species to think in any meaningful way about the future. And while this ability has led to all sorts of wonderful contributions to the world, such as psychic hotlines and sports betting, it also gets our present selves into trouble. The problem is not so much that we can foresee a future, but that we cannot see it clearly.
PUTTING THE FUTURE ON SALE
One way to look at the results of the chimpanzee-human matchup is like an economist. The chimpanzees acted much more rationally, despite having brains one-third the size of their human competitors'. The chimpanzees expressed a preference (six is better than two) and then acted on it. They maximized their gains with very little personal cost (a mere 120 seconds' delay). The humans' choices, on the other hand, were irrational. Before the challenge began, they clearly stated that they preferred six treats to two. But as soon as they had to wait two minutes to triple their snacks, their preferences reversed more than 80 percent of the time. They deprived themselves of what they really wanted for the fleeting satisfaction of a quick fix.
Economists call this delay discounting—the longer you have to wait for a reward, the less it is worth to you. Even small delays can dramatically lower the perceived value. With a delay of just two minutes, six M&M's became worth less than two immediate M&M's. The value of each M&M shrank as it became more distant.
Delay discounting explains not just why some college kids took two M&M's instead of six, but why we choose immediate satisfaction at the cost of future happiness. It's why we put off paying our taxes, choosing peace of mind today at the price of panic on April 14 or financial penalties on April 16. It's why we use today's fossil fuels without regard to tomorrow's energy crisis, and load up our credit cards without giving a thought to the crushing interest rates. We take what we want when we want it (now), and we put off until tomorrow whatever we don't want to face today.
UNDER THE MICROSCOPE: HOW ARE YOU DISCOUNTING FUTURE REWARDS?
For your willpower challenge, ask yourself what future rewards do you put on sale each time you give in to temptation or procrastination. What is the immediate payoff for giving in? What is the long-term cost? Is this a fair trade? If the rational you says, "No, it's a lousy deal!" try to catch the moment you reverse your preferences. What are you thinking and feeling that lets you put the future on sale?
BLINDED BY REWARD
In our opening competition of self-control, the humans agreed that six snacks were worth more than two. It wasn't until the experimenter put the two snacks on the table and said, "Do you want these now, or do you want to wait?" that 80 percent of the Harvard and Max Planck students changed their minds. They weren't bad at math; they were blinded by the promise of reward. Behavioral economists call this the problem of bounded rationality—we're rational until we aren't. We will be perfectly rational when everything is in theory, but when the temptation is real, the brain shifts into reward-seeking mode to make sure we don't miss out.
Influential behavioral economist George Ainslie has argued that this type of reversal is behind most failures of self-control, from alcoholism and addiction to weight gain and debt. Most people, deep down, want to resist temptation. We want to make the choice that will lead to long-term happiness. Not the drink, but sobriety. Not the deep-fried doughnut, but the tight derrière. Not the fancy new toy, but financial security. We only prefer the short-term, immediate reward when it is right there staring us in the face, and the want becomes overwhelming. This leads to bounded willpower—we have self-control until we need it.
One reason we're so susceptible to immediate gratification is that our brain's reward system did not evolve to respond to future rewards. Food was the reward system's original target, which is why humans are still exceptionally responsive to the smell or sight of anything yummy. When dopamine was first perfecting its effects in the human brain, a reward that was far off—whether by sixty miles or sixty days—was irrelevant to daily survival. The system we needed was the one that ensured that we snapped up rewards when they were available. At most, we needed the motivation to pursue a near reward—the fruit you had to climb a tree or cross a river to get your hungry hands on. A reward you had to work five, ten, twenty years to obtain? In the millennia before college degrees, Olympic medals, and retirement accounts, such delay of gratification would have been literally unthinkable. Saving for tomorrow, maybe. Saving for ten thousand tomorrows from now, not so much.
When our modern selves contemplate immediate versus future rewards, the brain processes these two options very differently. The immediate reward triggers the older, more primitive reward system and its dopamine-induced desire. Future rewards don't interest this reward system so much. Their value is encoded by the more recently evolved prefrontal cortex. To delay gratification, the prefrontal cortex has to cool off the promise of reward. It's not an impossible feat—after all, that's what the prefrontal cortex is there for. But it has to fight a feeling that's been known to make rats run across electrified grids and men blow their life savings on a slot machine. In other words, it's not easy.
The good news is, temptation has a narrow window of opportunity. To really overwhelm our prefrontal cortex, the reward must be available now, and—for maximum effect—you need to see it. As soon as there is any distance between you and the temptation, the power of balance shifts back to the brain's system of self-control. Take, for example, the Harvard and Max Planck students whose self-control collapsed at the sight of two M&M's. In another version of the study, experimenters asked the students to make the choice without putting the rewards on the table. This time, the students were much more likely to choose the larger, delayed reward. Not being able to see the immediate reward made it more abstract and less exciting to the reward system. This helped the students make a rational choice based on mental calculations, not primal feelings.
This is good news for those who want to delay gratification. Anything you can do to create that distance will make it easier to say no. For example, one study found that just putting a candy jar inside a desk drawer instead of on top of the desk reduced office workers' candy consumption by one third. It isn't any more difficult to open a drawer than to reach across a desk, but putting the candy away reduced the constant stimulation of desire. When you know your own triggers, putting them out of sight can keep them from tempting your mind.
WILLPOWER EXPERIMENT: WAIT TEN MINUTES
Ten minutes might not seem like much time to wait for something you want, but neuroscientists have discovered that it makes a big difference in how the brain processes a reward. When immediate gratification comes with a mandatory ten-minute delay, the brain treats it like a future reward. The promise-of-reward system is less activated, taking away the powerful biological impulse to choose immediate gratification. When the brain compares a cookie you have to wait ten minutes for to a longer-term reward, like losing weight, it no longer shows the same lopsided bias toward the sooner reward. It's the "immediate" in immediate gratification that hijacks your brain and reverses your preferences.
For a cooler, wiser brain, institute a mandatory ten-minute wait for any temptation. If, in ten minutes, you still want it, you can have it—but before the ten minutes are up, bring to mind the competing long-term reward that will come with resisting temptation. If possible, create some physical (or visual) distance as well.
If your willpower challenge requires "I will" power, you can still use the ten-minute rule to help you overcome the temptation to procrastinate. Flip the rule to "Do ten minutes, then you can quit." When your ten minutes are up, give yourself permission to stop—although you may find that once you get started, you'll want to keep going.
THE TEN - MINUTE RULE HELPS A SMOKER CUT BACK
Keith had smoked his first cigarette almost twenty years earlier as a college freshman, and had been wishing he could quit for almost as long. Sometimes he wondered what the point of quitting would be. He had been smoking for so many years, surely the damage had been done. But then he'd hear some report that quitting could reverse damage to a smoker's heart and lungs, even in smokers who—like Keith—had maintained a pack-a-day habit for decades. He wasn't ready to quit cold turkey—he couldn't quite imagine himself never smoking, even though part of him wanted to stop. He decided to cut back as a first step.
The ten-minute rule was a perfect match for Keith. Realistically, he knew that he was going to give in sometimes. The ten-minute delay helped him practice dealing with the urge to smoke, and forced him to remember his desire to lower his risk of cardiovascular disease and cancer. Sometimes Keith waited the full ten minutes and smoked, and sometimes he didn't even last the full ten minutes before he lit up. But the delay was strengthening his intention to quit. He also noticed that saying "yes, but in ten minutes" reduced some of the panic and stress that kicked in when he said a flat-out "no" to his urge. This made it easier to wait, and a few times he even got distracted and forgot the impulse.
After a few weeks of this practice, Keith took it up a notch. Whenever possible, he used his ten-minute wait period to get himself somewhere he couldn't light up—like a coworker's office or inside a store. That bought him some extra time to cool off or at least make it more difficult to give in. Other times, he called his wife to seek moral support. Eventually, he decided to make the ten-minute rule renewable. "If I made it through the first ten minutes, I can wait another ten minutes, and then smoke if I still really want to." Pretty soon, he was down to a pack every other day. More important, he was starting to see himself as someone who could quit, and was strengthening the self-control he'd need to do it.
When "never again" seems too overwhelming a willpower challenge to tackle, use the ten-minute delay rule to start strengthening your self-control.
WHAT'S YOUR DISCOUNT RATE?
While it's human nature to discount future rewards, everyone has a different discount rate. Some people have a very low discount rate, like a high-end store that never puts its best merchandise on sale. These folks are able to keep the big reward in mind and wait for it. Others have a very high discount rate. They cannot resist the promise of immediate gratification, like a going-out-of-business sale that slashes prices up to 90 percent just to get some quick cash. How big your discount rate is turns out to be a major determinant of your long-term health and success.
The first study to look at the long-term consequences of a person's discount rate was a classic psychology experiment best known as "The Marshmallow Test." In the late 1960s, Stanford psychologist Walter Mischel gave a bunch of four-year-olds the choice between one treat now or two treats in fifteen minutes. After explaining the choice, the experimenter left the child alone in a room with both treats and a bell. If the child could wait until the experimenter returned, he could have both treats. But if the child couldn't wait, he could ring the bell at any time and eat one treat immediately.
Most of the four-year-olds took what you and I would now recognize as the least effective strategy for delaying gratification: staring at the reward and imagining how it would taste. These kids folded in a matter of seconds. The four-year-olds who waited successfully tended to get their eyeballs off the promise of reward. There is delightful video footage of the kids struggling to wait, and watching it is a surprisingly good lesson in self-control. One girl covers her face with her hair so she can't see the treats; one boy keeps an eye on the treats but moves the bell far away so he can't reach it; another boy decides to compromise by licking the treats without actually eating them, portending an excellent future in politics.
Although the study taught the researchers a lot about how four-year-olds delay gratification, it also provided a shockingly good way to predict a child's future. How long a four-year-old waited in the marshmallow test predicted that child's academic and social success ten years later. The kids who waited the longest were more popular, had higher GPAs, and were better able to handle stress. They also had higher SAT scores and performed better on a neuropsychological test of prefrontal cortex function. Being able to wait fifteen minutes for two marshmallows was the perfect measure of something far more important: How well could a child handle temporary discomfort to accomplish a long-term goal? And did the child know how to turn the mind away from the promise of immediate reward?
This individual difference—whether measured in childhood or later years—plays a major role in how our lives turn out. Behavioral economists and psychologists have come up with complex formulas for determining people's discount rates—basically, how much more is your happiness today worth than your happiness tomorrow? People with higher future-reward discount rates are more susceptible to a wide range of self-control problems. They are more likely to smoke and drink to excess, and they have a greater risk of drug use, gambling, and other addictions. They are less likely to save for retirement, and more likely to drive drunk and have unprotected s@x. They procrastinate more. They're even less likely to wear a watch—it's as if they are so focused on the present, time itself doesn't matter. And if the present is more important than the future, there is no reason to delay gratification. To escape this mind-set, we must find a way to make the future matter.
WILLPOWER EXPERIMENT: LOWER YOUR DISCOUNT RATE
Fortunately, a person's discount rate is not an immutable law of physics. It can be lowered just by changing how you think about your choices.
Imagine I give you a $100 check that is good in ninety days. Then I try to bargain you down: Would you be willing to trade it in for a $50 check that is good today? Most people would not. However, if people are first given the $50 check, and then asked if they'd be willing to exchange it for a $100 delayed reward, most will not. The reward you start with is the one you want to keep.
One reason is that most people are loss-averse—that is, we really don't like to lose something we already have. Losing $50 makes people more unhappy than getting $50 makes them happy. When you think about a larger, future reward first and consider trading it in for a smaller, immediate reward, it registers as a loss. But when you start with the immediate reward (the $50 check in your hand) and consider the benefits of delaying gratification for a larger reward, it also feels like a loss.
Economists have found that you will come up with more reasons to justify choosing whichever reward you think about first. People who start by asking themselves, "Why should I take the check for $50?" will think of more reasons to support immediate gratification ("I can really use the money," "Who knows if the $100 check will even be good in ninety days?"). People who start by asking themselves, "Why should I take the check for $100?" will think of more reasons to support delaying gratification ("That will buy twice as many groceries," "I'm going to need money just as much in ninety days as I do now"). Future-reward discounting drops dramatically when people think about the future reward first.
You can use this quirk of decision making to resist immediate gratification, whatever the temptation:
When you are tempted to act against your long-term interests, frame the choice as giving up the best possible long-term reward for whatever the immediate gratification is. Imagine that long-term reward as already yours. Imagine your future self enjoying the fruits of your self-control. Then ask yourself: Are you willing to give that up in exchange for whatever fleeting pleasure is tempting you now?
NO WEBSITE IS WORTH A DREAM
Amina, a sophomore at Stanford, was an ambitious human biology major with her sights on med school. She was also a self-confessed Facebook addict. She had a hard time staying off the website during classes, which meant she missed important lecture information. She also spent hours on Facebook when she should have been studying. Because there was always something more to do on Facebook—reading updates about her friends, looking at photo albums, following links—the temptation was endless. The site was never going to stop for her, so she had to find a way to stop herself.
To help her resist the immediate gratification of the site, Amina framed it as a threat to her biggest goal: becoming a doctor. When she was tempted to spend time on Facebook, she asked herself, "Is this worth not becoming a doctor?" Framed that way, she could no longer deny how much time she was wasting. She even Photoshopped her head onto the body of a surgeon and made the photo the background of her laptop. She looked at it whenever she needed to remember how much the future reward meant to her, or to make the future reward seem real.
NO WAY OUT: THE VALUE OF PRECOMMITMENT
In 1519, Hernán Cortés de Monroy y Pizarro, a Spanish conquistador searching for gold and silver, led an expedition from Cuba to the Yucatán Peninsula in southeastern Mexico. He brought with him five hundred soldiers and three hundred civilians on eleven ships. Cortés's goal was to head inland, conquer the natives, claim the land, and steal whatever gold and silver they could get their hands on.
The natives, however, were not going to surrender meekly. Central Mexico was the homeland of the Aztecs, led by the powerful god-king Moctezuma and known for their bloody human sacrifices. Cortés's crew had only a few horses and pieces of artillery. They were hardly a powerful military, and when the men landed on the coast of Mexico, they hesitated about marching inland. They were reluctant to leave the safety of the coast, where they could escape by ship. Cortés knew that when they faced their first battle, the crew would be tempted to retreat if they knew they had the option to sail away. So according to legend, he ordered his officers to set the ships on fire. The ships—Spanish galleons and caravels—were made entirely of wood and waterproofed with an extremely flammable pitch. Cortés lit the first torch, and as his men destroyed the ships, they burned to the water line and sank.
This is one of history's most notorious examples of committing one's future self to a desired course of action. In sinking his ships, Cortés demonstrated an important insight into human nature. While we may feel brave and tireless when we embark on an adventure, our future selves may be derailed by fear and exhaustion. Cortés burned those ships to guarantee that his men didn't act on their fear. He left the crew—and all their future selves—with no choice but to go forward.
This is a favorite story of behavioral economists who believe that the best strategy for self-control is, essentially, to burn your ships. One of the first proponents of this strategy was Thomas Schelling, a behavioral economist who won the 2005 Nobel Prize in Economic Sciences for his Cold War theory of how nuclear powers can manage conflict. Schelling believed that to reach our goals, we must limit our options. He called this precommitment. Schelling borrowed the idea of precommitment from his work on nuclear deterrence. A nation that precommits itself—say, by adopting a policy of immediate and escalated retaliation—makes its threats more credible than a nation that expresses reluctance to retaliate. Schelling viewed the rational self and the tempted self as engaged in a war, each with very different goals. Your rational self sets a course of action for you to follow, but often the tempted self decides to change course at the last minute. If the tempted self, with its reversed preferences, is allowed to do what it wants, the result will ultimately be self-sabotage.
From this point of view, the tempted self is an unpredictable and unreliable enemy. As behavioral economist George Ainslie puts it, we need to "take steps to predict and constrain that self as if it were another person." This requires cunning, courage, and creativity. We must study our tempted selves, see their weaknesses, and find a way to bind them to our rational preferences. Celebrated author Jonathan Franzen has publicly shared his own version of burning his ships to keep his writing on track. Like many writers and office workers, he is easily distracted by computer games and the Internet. Talking to a Time magazine reporter, he explained how he dismantled his laptop to prevent his tempted self from procrastinating. He took every time-wasting program off the hard drive (including every writer's nemesis, solitaire). He removed the computer's wireless card and destroyed its Ethernet port. "What you have to do," he explained, "is you plug in an Ethernet cable with superglue, and then you saw the little head off it." You may not want to go so far as to destroy your computer to prevent distraction, but you can make good use of technology to keep your future self on course. For example, a program called "Freedom" (macfreedom. com) allows you to turn your computer's Internet access off for a predetermined period of time, while "Anti-Social" (anti-social.cc) will selectively keep you off social networks and e-mail. I myself prefer "ProcrasDonate" (procrasdonate.com), which bills you for every hour you spend on time-wasting websites and donates the money to charity. And if your temptation takes a more tangible form—say, chocolate or cigarettes—you can try a product like CapturedDiscipline, a solid-steel safe that can be locked for anywhere from two minutes to ninety-nine hours. If you want to buy a box of Girl Scout cookies but not finish them in one sitting, lock 'em up. If you want to impose a moratorium on credit card use, they can go in the safe, too, where your future tempted self cannot get to them without a stick of dynamite. If it's action you need to commit to, try putting your money where your goals are. For example, if you want to coerce yourself to exercise, you could precommit by buying an expensive annual gym membership.22 As Schelling argues, this strategy is not unlike a country that invests in expanding its nuclear weapons arsenal. Your future tempted self will know you mean business, and think twice before threatening your rational self 's goals.
WILLPOWER EXPERIMENT: PRECOMMIT YOUR FUTURE SELF
Ready to put the squeeze on your future tempted self? This week, commit yourself from a clear distance. Pick one of the following strategies and apply it to your willpower challenge.
Create a new default. Make choices in advance and from a clear distance, before your future self is blinded by temptation. For example, you can pack a healthy lunch before you're hungry and salivating over take-out menus. You can schedule and prepay for anything from personal training sessions to dental visits. For your willpower challenge, what can you do to make it easier for your future self to act on your rational preferences? Make it more difficult to reverse your preferences. Like Cortés sinking his ships, find a way to eliminate the easiest route to giving in. Get rid of temptation in your home or office. Don't carry your credit cards when you go shopping, and only bring as much cash as you want to spend. Put your alarm clock across the room so you'll have to get out of bed to turn it off. None of these things make it impossible to change your mind—but they will at least make it damn inconvenient. What can you do that would put a delay or roadblock between your feelings of temptation and your ability to act on them? Motivate your future self. There is no shame in using a carrot or a stick to nudge yourself toward long-term health and happiness. So argues Yale economist Ian Ayres, who created the innovative website stickk .com to help people precommit their future selves to change. His site emphasizes the stick—finding a way to make immediate gratification more painful if you give in. Whether it's taking bets on whether you'll gain weight (something Ayres did, to great success) or donating money to a charity if you don't meet your predetermined goals, you can add a "tax" to the immediate reward. (Ayres even recommends choosing an "anti-charity"—an organization you don't support—so the cost of failure is more painful.) The reward's value may stay the same, but the cost of giving in makes immediate gratification far less tempting.
MONEY MANAGEMENT FOR TEMPTED SELVES
One of the biggest challenges for recovering drug addicts is holding on to their money. Many don't have bank accounts and so must rely on check-cashing businesses to cash a paycheck or social services payment. That lump of cash burns a hole in their pockets, and they can easily blow a two-week paycheck on a single night's entertainment—leaving them unable to buy food, pay the rent, or send child support. Marc Rosen and Robert Rosenheck, psychiatrists at Yale University School of Medicine, have created a money-management program for recovering addicts that both Cortés and Schelling would approve of. It's called ATM—short for Advisor-Teller Money Manager Intervention. The program uses a combination of rewards and precommitments to make it more appealing to spend wisely, and more difficult to spend foolishly.
Recovering addicts who enroll in the program are assigned a money manager. They agree to deposit their money in an account that only the money manager can access, and the manager holds on to the client's checkbook and ATM card. The money manager talks each "client" through a goal-setting process, helping them identify what they want to do with their money, and how saving money could support their long-term goals. Together, they create a budget for the month, deciding what to spend on food, rent, and other expenses, and write checks to pay any bills that are due. They also set weekly spending plans consistent with the client's long-term goals.
The money manager gives each client only enough money to cover his or her planned expenses. To make an unplanned purchase, the client has to meet with the money manager to fill out a formal request. The manager can put a forty-eight-hour hold on any request that is not consistent with the client's stated goals and budget, or if the manager suspects the client is intoxicated or high. In this way, the client is held to his or her rational preferences, and cannot act on a tempted self 's impulses. The manager can also "reward" clients with access to their own money when they take steps to support their recovery, such as looking for a job, attending rehabilitation meetings, and passing weekly drug tests.
The intervention has proved successful not just in helping recovering addicts manage their money, but also at reducing substance use. Importantly, it's not just the precommitment that helps. The program changes the way the recovering addicts think about time and rewards. Research shows that the program lowers their discount rates and increases the value they place on future rewards. The recovering addicts who show the biggest decrease in their discount rates are the most likely to avoid future drug relapse.
One reason this intervention works is that the participants are held accountable by someone who supports their goals. Is there someone you can share your goals with and call on for support when you're feeling tempted?
MEET YOUR FUTURE SELF
I'd like to introduce you to two people I think you'll really get along with. This first is You. You is prone to procrastination, has trouble controlling impulses, and doesn't really like to exercise, finish up paperwork, or do the laundry. The second is, um, also named You. For convenience, let's call this person You 2.0. You 2.0 has no trouble with procrastination because You 2. 0 has boundless energy for all tasks, no matter how boring or difficult. You 2.0 also has amazing self-control, and is able to face down potato chips, the Home Shopping Network, and inappropriate s@xual advances with nary a craving nor a tremble.
Who are You and You 2.0? You is the person reading this chapter, perhaps feeling a little tired and cranky from lack of sleep and overwhelmed by the ten other things you need to do today. You 2.0 is future you. No, not the person you'll magically become when you finish the last page of this book. Future you is the person you imagine when you wonder whether you should clean the closet today or leave it to your future self. Future you is the person who will be much more enthusiastic about exercising than you are right now. Future you is the person who will order the healthiest item on the fast-food menu, so that present you can enjoy the burger so artery-clogging, you must sign a legal waiver to order it.23 Future you always has more time, more energy, and more willpower than present you. At least, that's the story we tell ourselves when we think about our future selves. Future you is free from anxiety and has a higher pain tolerance than present you—making future you the perfect person to get that colonoscopy. Future you is better organized and more motivated than present you, making it only logical to let future you handle the hard stuff.
It is one of the most puzzling but predictable mental errors humans make: We think about our future selves like different people. We often idealize them, expecting our future selves to do what our present selves cannot manage. Sometimes we mistreat them, burdening them with the consequences of our present selves' decisions. Sometimes we simply misunderstand them, failing to realize that they will have the same thoughts and feelings as our present selves. However we think of our future selves, rarely do we see them as fully us.
Princeton University psychologist Emily Pronin has shown that this failure of imagination leads us to treat our future selves like strangers. In her experiments, students are asked to make a series of self-control choices. Some are choosing what they are willing to do today, while others are choosing for themselves in the future. Still others get to decide what another student—the next person to show up for the study—will have to do. And though you might think we would naturally form an alliance between our present selves and future selves, it turns out that we are more likely to save our present selves from anything too stressful, but burden our future selves like we would a stranger.
In one experiment, students were asked to drink a revolting liquid made from ketchup and soy sauce. The students got to choose how much of the drink they were willing to consume in the name of science. The more they drank, the more helpful it would be to the researchers—a perfect "I will" power challenge. Some students were told that the drinking part of the study would take place in a matter of minutes. Other students were told that the drinking part of the study would be scheduled for next semester. Their present selves were off the hook, and their future selves would be the ones choking down the concoction. Still other students were asked to choose how much of the ketchup cocktail the next participant in the study would be required to drink. What would you do? What would future you do? What would you expect of a stranger?
If you're like most people, your future self has more of an appetite for science (and soy sauce) than present you. The students assigned their future selves, and the next participant, more than twice as much of the disgusting liquid (almost half a cup) as they were willing to drink in the present (two tablespoons). Students showed the same bias when asked to donate time for a good cause. They signed up their future selves for 85 minutes of tutoring fellow students in the next semester. They were even more generous with other students' time, signing them up for 120 minutes of tutoring. But when asked to commit for the present semester, their present selves had only 27 minutes to spare. In a third study, students were given the choice between a small amount of money now, or a larger delayed payment. When choosing for their present selves, they took the immediate reward. But they expected their future selves—and other students—to delay gratification.
Thinking so highly of our future selves would be fine if we could really count on our future selves to behave so nobly. But more typically, when we get to the future, our ideal future self is nowhere to be found, and our same old self is left making the decisions. Even as we're in the middle of a self-control conflict, we foolishly expect that our future selves will be uncon-flicted. The future self keeps being pushed into the future, like a deus ex machina 24 that will emerge to save us from our present selves in the very last act. We put off what we need to do because we are waiting for someone else to show up who will find the change effortless.
UNDER THE MICROSCOPE: ARE YOU WAITING FOR FUTURE YOU?
Is there an important change or task you're putting off, hoping that a future you with more willpower will show up? Do you optimistically overcommit yourself to responsibilities, only to find yourself overwhelmed by impossible demands? Do you talk yourself out of something today, telling yourself that you'll feel more like it tomorrow?
A DENTAL PHOBIC STOPS WAITING FOR A FUTURE DENTIST-LOVING SELF TO SHOW UP
It had been almost ten years since Paul, age forty-five, had been to the dentist. His gums were sensitive, and he had recurrent tooth pain. His wife kept telling him to go to the dentist, and he told her he would get to it when things at work got less busy. In reality, he was afraid of what he would find out about the state of his teeth, and the procedures he'd need to have done.
When he thought about the future-self problem, Paul realized that he had been telling himself that he was going to get over his fear, and that's when he would make the appointment. But when he looked at his actual behavior, he saw that he had been telling himself that for almost a decade. In that time, his teeth and gums had surely deteriorated from his refusal to go to the dentist. By waiting for his future fearless self, he was guaranteeing he'd have something to really be afraid of.
Once Paul admitted that there was no version of him that was ever going to want to go to the dentist, he decided to find a way to get his fearful self there. Paul got a recommendation from a coworker for a dentist who specialized in fearful patients, and even provided sedatives for the examination and treatment. Before, Paul would have felt too embarrassed to go to this dentist, but he knew it was the only way to get his real, present self to take care of his future self 's health.
WHY THE FUTURE FEELS DIFFERENT
Why do we treat our future selves like different people? Part of the problem lies in our inability to access our future selves' thoughts and feelings. When we think of our future selves, our future needs and emotions don't feel as real and pressing as our present desires. The thoughts and feelings that shape our present selves' decisions aren't triggered until we feel the immediacy of an opportunity. Students making the choice about how much ketchup and soy sauce to drink didn't feel their stomachs lurch when the decision was for next semester. When donating the time of their future selves, the students weren't bombarded with thoughts of this weekend's big game or stress about next week's midterm. Without the internal cues of disgust and anxiety, we guess wrong about what we will be willing to do in the future.
Brain-imaging studies show that we even use different regions of the brain to think about our present selves and our future selves. When people imagine enjoying a future experience, the brain areas associated with thinking about oneself are surprisingly unengaged. It's as if we are picturing someone else enjoying the sunset or savoring the meal. The same is true when people are asked to consider whether certain traits describe their present selves or their future selves. When reflecting on the future self, the brain's activation is identical to when it is considering the traits of another person. 25 It's as if we are observing a person from the outside to decide what is true about them, rather than looking within to decide what is true of ourselves. The brain's habit of treating the future self like another person has major consequences for self-control. Studies show that the less active your brain's self-reflection system is when you contemplate your future self, the more likely you are to say "screw you" to future you, and "yes" to immediate gratification.
A FUND-RAISER USES FUTURE-SELF OPTIMISM FOR GOOD
Anna Breman, an economist at the University of Arizona, wondered whether there was a way for nonprofit organizations to take advantage of people's tendency to think of their future selves as more magnanimous than their present selves. Could fund-raisers exploit the future-self bias by asking people to pledge their future selves' money instead of giving money now? She worked with Diakonia, a Swedish charity that supports local sustainable projects in developing countries, to compare two different fund-raising strategies. In Give More Now, current donors were asked to increase their automatic monthly donations starting with the very next payment. In Give More Tomorrow, donors were also asked to increase their monthly donation, but it wouldn't kick in until two months later. Donors who received the Give More Tomorrow request increased their donations 32 percent more than the donors who were asked to Give More Today. When it comes to our own self-control, we need to be careful about what we expect from our future selves. But when it comes to getting other people to commit their money, time, or effort, you can take advantage of the future-self bias by asking them to commit far in advance.
WHEN YOUR FUTURE SELF IS A STRANGER
We all care more about our own well-being than that of a stranger—that's human nature. It is only logical, then, that we would put our present selves' wants above our future selves' welfare. Why invest in a stranger's future, especially at the expense of your own present comfort?
Hal Ersner-Hershfield, a psychologist at New York University, believes that this self-interest is behind one of the biggest challenges facing our aging society. People are living longer but retiring at the same age, and most have not financially prepared themselves for the extra years. It is estimated that two-thirds of Baby Boomers have not saved enough money to maintain their standard of living in retirement. In fact, a 2010 survey found that 34 percent of Americans had absolutely zero retirement savings, including 53 percent of those under the age of thirty-three, and 22 percent of those sixty-five or older. Ersner-Hershfield (a young guy himself, who at the time, did not have much saved) thought that maybe people were not saving for their future selves because it felt like putting money away for a stranger.
To find out, he created a measure of "future-self continuity"—the degree to which you see your future self as essentially the same person as your current self. Not everyone views the future self as a total stranger; some of us feel quite close and connected to our future selves. Figure 1 illustrates the wide range of relationships people have to their future selves. (Take a look at the figure, choose the pair of circles that seems most accurate to you, then come back.) Ersner-Hershfield has found that people with high future-self continuity—that is, their circles overlap more—save more money and rack up less credit card debt, building a significantly better financial future for their future selves to enjoy.
Figure 1. Everybody changes over time.Which of these pairs of circles best represents how similar your present self is to your future self twenty years from now?
If feeling estranged from your future self leads to short-sighted financial decisions, can getting to know your future self lead to greater savings? Ersner-Hershfield decided to test this possibility by introducing college students to their retirement-age selves. Working with professional computer animators using age-progression software, he created three-dimensional avatars of participants as they would look at retirement age.26 Ersner-Hershfield's aim was to help his young participants feel like the age-progression really was them—not a relative (the most common response from students was, "That looks just like Uncle Joe [or Aunt Sally]!"), and not a creature from a horror movie. To get to know their future selves, the students interacted with their age-advanced avatars in an immersive virtual reality setup. The participants sat in front of a mirror, but they saw reflected their future selves. If the participant moved her head, her future self moved her head. If she turned sideways, her future self turned sideways. While participants watched their future selves in the mirror, an experimenter asked each participant questions, such as "What is your name?" "Where are you from?" and "What is your passion in life?" As the participant answered, it appeared as though the future self was speaking.
After spending time with their future selves, participants left the virtual reality lab and began a hypothetical budgeting task. They were given $1,000 and asked to divvy it up among present expenses, a fun splurge, a checking account, and a retirement account. Students who had interacted with their future selves put more than twice as much money into their retirement accounts as students who had spent time looking at their young selves in a real mirror. Getting to know their future selves made the students more willing to invest in them—and, by extension, themselves.
Although the technology is not yet widely available, one can imagine the day when every human resources office has new employees interact with their future selves before enrolling in the company's retirement plan. In the meantime, there are other ways to get to know your future self (see Willpower Experiment: "Meet Your Future Self "). Strengthening your future-self continuity can do more than fatten your savings—it can help you with any willpower challenge. High future-self continuity seems to propel people to be the best version of themselves now. For example, Ersner-Hershfield noticed that people high in future-self continuity were more likely to show up for the study on time, and people low in future-self continuity were more likely to blow the study off and have to reschedule. Struck by this accidental finding, he began to explore how future-self continuity affects ethical decision making. His most recent work shows that people with low future-self continuity behave less ethically in business role-play scenarios. They are more likely to pocket money found in the office, and more comfortable leaking information that could ruin another person's career. They also lie more in a game that rewards deception with money. It is as if feeling disconnected from our future selves gives us permission to ignore the consequences of our actions. In contrast, feeling connected to our future selves protects us from our worst impulses.
WILLPOWER EXPERIMENT: MEET YOUR FUTURE SELF
You can help yourself make wiser choices by sending yourself to the future (DeLorean not required 27). Below are three ideas for making the future feel real, and for getting to know your future self. Pick one that appeals to you and try it out this week.
Create a Future Memory. Neuroscientists at the University Medical Center Hamburg-Eppendorf in Germany have shown that imagining the future helps people delay gratification. You don't even need to think about the future rewards of delaying gratification—just thinking about the future seems to work. For example, if you're trying to decide between starting a project now or putting it off, imagine yourself grocery shopping next week, or at a meeting you have scheduled. When you picture the future, the brain begins to think more concretely and immediately about the consequences of your present choices. The more real and vivid the future feels, the more likely you are to make a decision that your future self won't regret. Send a Message to Your Future Self. The founders of FutureMe.org have created a way for people to e-mail their future selves. Since 2003, they've been holding on to e-mails people write to themselves, and delivering them on a future date chosen by the writer. Why not take advantage of the opportunity to think about what your future self will be doing, and how he or she will feel about the choices you're making now? Describe to your future self what you are going to do now to help yourself meet your long-term goals. What are your hopes for your future self? What do you think you will be like? You can also imagine your future self looking back on your present self. What would your future self thank you for, if you were able to commit to it today? Psychologist Hal Ersner-Hershfield says that even if you just briefly contemplate what you'd write in such a letter, you will feel more connected to your future self. Imagine Your Future Self. Studies show that imagining your future self can increase your present self 's willpower. One experiment asked couch potatoes to imagine either a hoped-for future self who exercised regularly and enjoyed excellent health and energy, or a feared future self who was inactive and suffering the health consequences. Both visualizations got them off the couch, and they were exercising more frequently two months later than a control group that did not imagine a future self. For your willpower challenge, can you imagine a hoped-for future self who is committed to the change, and reaping the benefits? Or a future self suffering the consequences of not changing? Let yourself daydream in vivid detail, imagining how you will feel, how you will look, and what pride, gratitude, or regret you will have for your past self 's choices.
A TIME TO WAIT, AND A TIME TO GIVE IN
We've been assuming that it is always better to delay gratification. But is it?
Ran Kivetz, a marketing researcher at Columbia University, has found that some people have a very difficult time choosing current happiness over future rewards. They consistently put off pleasure in the name of work, virtue, or future happiness—but eventually, they regret their decisions. Kivetz calls this condition hyperopia—a fancy way of saying farsighted. Most people, as we've seen, are perpetually nearsighted. When the promise of reward is in front of their eyes, they cannot see past it to the value of delaying gratification. People who suffer from hyperopia are chronically farsighted—they cannot see the value of giving in today. This is as big a problem as being nearsighted; both lead to disappointment and unhappiness in the long run.
For people who have trouble saying yes to temptation, giving in requires as much self-control as saying no does for the rest of us. They must turn every strategy in this chapter on its head. People who are hyperopic—unlike the myopic majority—must precommit to indulgence. For example, you might choose a gift certificate over cash back when redeeming credit card reward points. That way, you will be forced to treat yourself to a luxury instead of squirreling away the cash for a future emergency. (However, you also need to make sure the gift certificate doesn't languish in the kitchen drawer, going unused because it never seems like the right time to splurge.) You can also use reframing to help make better decisions, just like people who want to avoid giving in to immediate gratification. Instead of focusing on the cost of an indulgence, the hyperopic person needs to reframe it as an investment. You might imagine how much pleasure you will receive from it over time, or think about the indulgence as a necessary way to restore yourself for work. (Marketers are well aware of this need, and are happy to position their luxury products in a way that reduces consumers' guilt.) And when you think about how your decisions today will affect your future self 's happiness, you must imagine the regret you will feel if you do not indulge today.
I confess, I can get a little hyperopic myself. When I need to remind myself to indulge, I think back to a bottle of champagne that I carried around for five years. It was given to me by my boss when I received a fellowship to attend graduate school. When she handed it to me with a congratulatory note, it didn't feel right to break the bottle open. I was nervous about whether I would succeed in grad school, and in my mind, getting in was just the first hurdle. I told myself I'd drink it when I arrived at Stanford and felt settled in. So the bottle drove cross-country with me, from Boston to Northern California. I settled in to the psychology department, but the time still didn't feel right to drink the champagne. I hadn't done anything yet to celebrate. Maybe at the end of the first year, or when I published my first paper.
Well, that bottle of champagne moved with me four more times. Each time I packed it up, I thought, I'll feel like I deserve to crack it open when I pass the next hurdle. It wasn't until after I submitted my dissertation and received my diploma that I finally pulled the bottle out. By that time, it was undrinkable. As I poured it down the sink, I vowed to never let another bottle go to waste, or another milestone go uncelebrated.
UNDER THE MICROSCOPE: ARE YOU TOO FARSIGHTED FOR YOUR OWN GOOD?
Do you have a hard time taking a break from work because there is always more to do? Do you feel so guilty or anxious about spending money that you find it hard to purchase anything beyond the absolute basics? Do you ever look back at how you have spent your time and money, and wish you had been more focused on your present happiness instead of always putting it off? If so, take the willpower experiments in this chapter and turn them into strategies for self-indulgence. (And try not to put if off, will you?) THE LAST WORD
When we contemplate the future, our imaginations fail us in predictable ways. Far-off rewards seem less compelling, so we choose immediate gratification. We fail to predict how we will be tempted or distracted, so we fail to protect ourselves from abandoning our goals. To make wiser decisions, we need to better understand and support our future selves. And we need to remember that the future self who receives the consequences of our present self's actions is, indeed, still us, and will very much appreciate the effort.
CHAPTER SUMMARY
The Idea: Our inability to clearly see the future clearly leads us into temptation and procrastination.
Under the Microscope
• How are you discounting future rewards? For your willpower challenge, ask yourself what future rewards you put on sale each time you give in to temptation or procrastination.
• Are you waiting for future you? Is there an important change or task you're putting off, hoping that a future you with more willpower will show up?
• Are you too farsighted for your own good? Do you find it more difficult to indulge than to resist temptation?
Willpower Experiments
• Wait ten minutes. Institute a mandatory ten-minute wait for any temptation. Before the time is up, bring to mind the competing long-term reward of resisting temptation.
• Lower your discount rate. When you are tempted to act against your long-term interests, frame the choice as giving up the best possible long-term reward for resisting temptation.
• Precommit your future self. Create a new default, make it more difficult to reverse your preferences, or motivate your future self with reward or threat.
• Meet your future self. Create a future memory, write a letter to your future self, or just imagine yourself in the future.
مشارکت کنندگان در این صفحه
تا کنون فردی در بازسازی این صفحه مشارکت نداشته است.
🖊 شما نیز می‌توانید برای مشارکت در ترجمه‌ی این صفحه یا اصلاح متن انگلیسی، به این لینک مراجعه بفرمایید.