سرفصل های مهم
فصل 08
توضیح مختصر
زمان مطالعه

52 دقیقه

سطح

خیلی سخت
دانلود اپلیکیشن «زیبوک»
این فصل را می‌توانید به بهترین شکل و با امکانات عالی در اپلیکیشن «زیبوک» بخوانید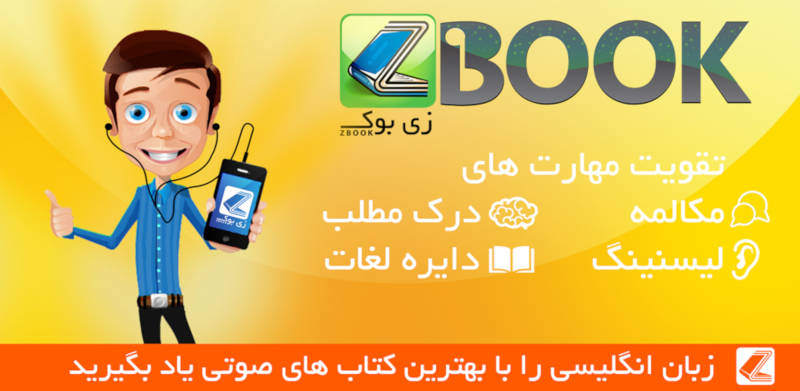 متن انگلیسی فصل
EIGHT
Infected! Why Willpower Is Contagious
John, eighteen years old and just out of high school, stepped off a bus at the U.S. Air Force Academy in El Paso County, Colorado. He arrived with a single backpack containing the few items new cadets are allowed to bring: a small clock, a winter jacket, a supply of stamps and stationery, and a graphing calculator. He also brought with him something that wasn't in his backpack, and wasn't visible to the twenty-nine other new cadets assigned to a squadron with John. Over the course of the year, these cadets would live together, eat together, and study together. And what John brought with him would slowly spread to other members of his squadron, threatening their health and careers in the Air Force.
The scourge John brought with him? It wasn't smallpox, tuberculosis, or an STD. It was being out of shape. Although it's hard to believe that physical fitness could be contagious, a 2010 report from the National Bureau of Economic Research found that poor fitness spread through the U.S. Air Force Academy like an infectious disease. A total of 3,487 cadets were tracked for four years, from their high school fitness tests through their regular fitness exams at the academy. Over time, the least-fit cadet in a squadron gradually brought down the fitness levels of the other cadets. In fact, once a cadet arrived at the academy, the fitness level of the least-fit cadet in his squadron was a better predictor of his fitness performance than that cadet's own pre-academy fitness level.
This study is just one example of how behaviors we typically view as being under self-control are, in important ways, under social control as well. We like to believe that our choices are immune to the influence of others, and we pride ourselves on our independence and free will. But research from the fields of psychology, marketing, and medicine reveals that our individual choices are powerfully shaped by what other people think, want, and do—and what we think they want us to do. As you'll see, this social influence often gets us into trouble. However, it can also help us meet our willpower goals. Willpower failures may be contagious, but you can also catch self-control.
THE SPREAD OF AN EPIDEMIC
The Centers for Disease Control and Prevention are well known for tracking outbreaks like the H1N1 virus and the early AIDS epidemic. But they also keep track of long-term changes to our national health, including the obesity rates in every state in the country. In 1990, no state in the nation had an obesity rate equal to or higher than 15 percent. By 1999, eighteen states had a rate between 20 and 24 percent, but still no state had a rate equal to or higher than 25 percent. By 2009, only one state (Colorado) and the District of Columbia had a rate lower than 20 percent, and thirty-three states had a rate of 25 percent or higher.
Two scientists, Nicholas Christakis at Harvard Medical School and James Fowler at the University of California, San Diego, were struck by the language being used by health officials and the media to describe this trend: an obesity epidemic. They wondered whether weight gain could spread from person to person in much the same way as other contagious outbreaks, like the flu. To find out, they gained access to data from the Framingham Heart Study, which has tracked more than 12,000 residents of Framingham, Massachusetts, for thirty-two years. It began in 1948 with 5,200 participants, and added new generations in 1971 and 2002. The members of this community have reported the intimate details of their lives for decades, including weight changes and their social connections to everyone else in the study.
When Christakis and Fowler looked at participants' weight over time, they saw what looked like a real epidemic. Obesity was infectious, spreading within families and from friend to friend. When a friend became obese, a person's own future risk of becoming obese increased by 171 percent. A woman whose sister became obese had a 67 percent increased risk, and a man whose brother became obese had a 45 percent increased risk.
Obesity wasn't the only thing going around the Framingham community. When one person started drinking more, the bar tabs and hangovers spread throughout the social network too. But they also found evidence for the contagiousness of self-control. When one person gave up cigarettes, it increased the odds that their friends and family would quit too. Christakis and Fowler have found the same pattern of contagion in other communities, and for willpower challenges as diverse as drug use, sleep deprivation, and depression. As unsettling as it may be, the implication is clear: Both bad habits and positive change can spread from person to person like germs, and nobody is completely immune.
UNDER THE MICROSCOPE: YOUR SOCIAL NETWORK
Not every willpower challenge is the result of a social "infection," but with most challenges, there is a social influence. For your own willpower challenge, consider:
• Do others in your social network share your willpower challenge?
• Looking back, did you pick up the habit from a friend or family member?
• Are there certain people you're more likely to indulge with?
• Have other people in your network recently attempted to improve on this willpower challenge too?
THE SOCIAL SELF
When it comes to self-control, we've seen that the human mind is not one unified self, but multiple selves who compete for control. There's the self who wants immediate gratification and the self who remembers your bigger goals. There's your present self, who may or may not seem to have much in common with your future self. As if that weren't a crowded enough crew, it turns out that you have a few other people living in your head too. I'm not talking about multiple personality disorder—I'm talking about your parents, your spouse, your children, your friends, your boss, and anyone else who is a part of your everyday world.
Humans are hardwired to connect with others, and our brains have adapted a nifty way to make sure we do. We have specialized brain cells—called mirror neurons—whose sole purpose is to keep track of what other people are thinking, feeling, and doing. These mirror neurons are sprinkled throughout the brain to help us understand the full range of other people's experiences.
For example, imagine that you and I are in the kitchen, and you see me reach my right hand for a knife. Your brain will automatically begin to encode this movement. The mirror neurons that correspond to movement and sensation in your right hand will be activated. In this way, your brain begins to craft an inner representation of what I'm doing. The mirror neurons re-create the movement like a detective might reenact a crime scene, trying to understand what happened and why. This allows you to guess why I'm reaching for the knife, and what might happen next. Am I going to attack you? Or is my intended victim the carrot cake on the counter?
Let's say I accidentally slice my right thumb as I grab the knife. Ouch! As you see this happen, mirror neurons in the pain regions of your brain will respond. You'll wince and know immediately what I'm feeling. The experience of pain is so real to the brain that the nerves in your spinal cord will even attempt to suppress incoming pain signals from your own right hand—just as if you had actually cut your hand! This is the empathy instinct that helps us understand and respond to other people's feelings.
After I bandage my thumb and serve myself a slice of cake, the mirror neurons in the reward system of your brain will be activated. Even if you don't like carrot cake yourself, if you know that it's my favorite (true), your brain will start anticipating a reward. When our mirror neurons encode the promise of reward in others, we long for a treat ourselves.
MIRRORING WILLPOWER FAILURES
In this simple scenario, we've seen three ways our social brains can catch willpower failures. The first is unintentional mimicry. The mirror neurons that detect another person's movement prime that very same movement in your own body. When you see me reach for the knife, you might unconsciously find yourself reaching out to lend me a hand. In many situations, we find ourselves automatically mirroring the physical gestures and actions of others. If you pay attention to body language, you'll notice that people in conversation start to adopt each other's positions. One person crosses his arms, and moments later, his conversation partner crosses her arms. She leans back, and soon enough, he leans back, too. This unconscious physical mirroring seems to help people understand each other better, and also creates a sense of connection and rapport. (One reason salespeople, managers, and politicians are trained to intentionally mimic other people's postures is that they know it will make it easier to influence the person they are mirroring.) Our instinct to mimic other people's actions means that when you see someone else reach for a snack, a drink, or a credit card, you may find yourself unconsciously mirroring their behavior—and losing your willpower. For example, a recent study looked at what happens in smokers' brains when they see a movie character smoke. The brain regions that plan hand movements became activated, as if the smokers' brains were preparing to pull out a cigarette and light it. Just seeing someone smoke on screen launched a subconscious impulse to light up, giving the smokers' brains the added challenge of restraining that impulse.
The second way our social brains can lead us astray is the contagion of emotion. We saw that our mirror neurons respond to other people's pain, but they also respond to emotions. That's how a coworker's bad mood can become our bad mood—and make us feel like we're the ones who need a drink! It's also why television sitcoms use a laugh track—they're hoping the sound of someone else cracking up will tickle your funny bone. The automatic contagion of emotions also may help explain why social network researchers Christakis and Fowler have found that happiness and loneliness spread from friend to friend and through families. How can this lead to a willpower failure? When we catch a bad feeling, we're going to turn to our usual strategies for fixing it—and this may mean a shopping spree or chocolate bar is in your near future.
Finally, our brains can even catch temptation when we see others give in. Seeing someone else engage in your willpower challenge can put you in the mood to join them. When we imagine what other people want, their wants can trigger our wants, and their appetites can trigger our appetites. This is one reason we eat more with others than when we're alone, why gamblers raise their bets after seeing someone else win big, and why we spend more when shopping with friends.
UNDER THE MICROSCOPE: WHO ARE YOU MIRRORING?
This week, keep your eyes open for any evidence that you are mirroring other people's behavior—especially behavior related to your willpower challenge. Is a common indulgence the social glue that's holding a relationship together? Do you go overboard when others around you are doing the same?
A SMOKER UNDER SOCIAL INFLUENCE
Marc had recently started a new job behind the counter at a coffee shop. All the employees got one ten-minute break per four-hour shift. As Marc soon learned, most of them took their break out back where they could smoke. People often ended a shift out back, talking and smoking a cigarette before they went home. Marc wasn't a regular smoker, though he occasionally had a cigarette or two at parties. But he found himself smoking if another employee was out back while he was on break, and he sometimes stuck around after work to smoke with his coworkers.
When our class got to the social influences on behavior, Marc recognized himself immediately. He never smoked when he was alone. It just seemed easier to smoke than to not smoke at work—it's what people did. Even the shop manager took smoke breaks. Marc hadn't given too much thought to where this social habit could be leading, but he definitely did not want to end up one of the completely hooked employees who lived for their smoke breaks. He decided to stop bumming cigarettes off his coworkers, who were not the least bit upset about no longer having to give him a smoke. Marc still made it a point to be social; he just didn't have to light up while he did it.
WHEN GOALS ARE INFECTIOUS
Human beings are natural mind readers. Whenever we observe other people in action, we use our social brains to guess at their goals. Why is that woman screaming at that man? Why is the waiter flirting with me? This guessing game helps us predict other people's behaviors and avoid social disasters. We need to be able to protect ourselves and others from social threats (Is the woman screaming, or the man being screamed at, dangerous? Who in this situation needs help?). We also need to choose the most appropriate response in an ambiguous situation (the flirtatious waiter probably wants a bigger tip, not an invitation to meet you in the restroom).
There is, however, a self-control side effect of this automatic mind reading: It activates those very same goals in us. Psychologists call this goal contagion. Research shows that it is surprisingly easy to catch a person's goals in a way that changes your own behavior. For example, in one study, students caught the goal to make money just from reading a story about another student who worked over spring break. These students then worked harder and faster to earn money in a laboratory task. Young men who read a story about a man trying to pick up a woman in a bar caught the goal of casual s@x, becoming more likely to help an attractive young woman who interrupted the experiment. (The researchers confirmed that the young men believed that helping a woman increases the chances that she will sleep with them—a plausible hypothesis, although I'm pretty sure the effect size is smaller than most young men hope.) Other studies show that thinking about a friend who smokes marijuana increases college students' desire to get high, while thinking about a friend who does not smoke decreases their interest.
What does all this mean for your self-control? The good news is, goal contagion is limited to goals you already, at some level, share. You can't catch a brand-new goal from a brief exposure the way you can catch a flu virus. A nonsmoker is not going to catch a nicotine craving when a friend pulls out a cigarette. But another person's behavior can activate a goal in your mind that was not currently in charge of your choices. As we've seen, a willpower challenge always involves a conflict between two competing goals. You want pleasure now, but you want health later. You want to vent your anger at your boss, but you want to keep your job. You want to splurge, but you also want to get out of debt. Seeing another person pursue one of these competing goals can tip the balance of power in your own mind.
Goal contagion works in both directions—you can catch self-control as well as self-indulgence—but we seem to be especially susceptible to the contagion of temptation. If your lunch companion orders dessert, her goal for immediate gratification may team up with your goal for immediate gratification to outvote your goal to lose weight. Seeing someone else splurge on holidays gifts may reinforce your desire to delight your own kids on Christmas morning, and make you temporarily forget your goal to spend less.
WILLPOWER EXPERIMENT: STRENGTHEN YOUR IMMUNE SYSTEM
We don't always catch other people's goals. Sometimes seeing someone else give in to temptation can actually enhance our self-control. When you are firmly committed to a goal (e.g., losing weight), but aware that you have a conflicting goal (e.g., enjoying a deep-dish pizza), seeing someone do something that conflicts with your strongest goal will put your brain on high alert. It will activate your dominant goal even more strongly and start generating strategies to help you stick with it. Psychologists call this counterac-tive control, but you can think of it as an immune response to anything that threatens your self-control.
The best way to strengthen your immune response to other people's goals is to spend a few minutes at the beginning of your day thinking about your own goals, and how you could be tempted to ignore them. Like a vaccine that protects you from other people's germs, reflecting on your own goals will reinforce your intentions and help you avoid goal contagion.
CATCHING THE GOAL TO LOSE CONTROL
Sometimes we don't catch specific goals—eat a snack, spend money, seduce a stranger—but the more general goal to follow our impulses. Researchers at the University of Groningen in the Netherlands have shown this in a variety of real-world settings, using unsuspecting passersby as their subjects. They plant "evidence" of people behaving badly—for example, chaining bicycles to a fence right next to a prominent "No Bicycles" sign, and leaving grocery carts in a parking garage with a "Please Return Your Carts to the Store" policy. Their studies show that rule-breaking is contagious. People who stumble into the researchers' setup take their cues from what other people have done, and ignore the signs. They, too, chain up their bikes and leave their carts in the garage.
But the consequences go further than that. When people saw a bike chained to a no-bicycles fence, they were also more likely to take an illegal shortcut through the fence. When they saw carts in a parking garage, they were more likely to dump their trash on the floor of the garage. The contagious goal was bigger than the goal to break a specific rule. They caught the goal to do whatever they wanted, rather than what they were supposed to do.
When we observe evidence of other people ignoring rules and following their impulses, we are more likely to give in to any of our own impulses. This means that anytime we see someone behaving badly, our own self-control deteriorates (bad news for fans of reality television, where the three rules of high ratings are: Drink too much, pick a fight, and sleep with someone else's boyfriend). Hearing about someone cheating on their taxes might make you feel freer to cheat on your diet. Seeing other drivers go over the speed limit might inspire you to go over your budget. In this way, we can catch willpower weakness from others—even if our personal weakness is very different than the giving in that we observe. Importantly, we don't even need to see people in action. Like germs that linger on a doorknob long after a sick person passed through, an action can be passed on to us when we merely see evidence that others have done.
WILLPOWER EXPERIMENT: CATCH SELF-CONTROL
Research shows that thinking about someone with good self-control can increase your own willpower. Is there someone who can serve as a willpower role model for your challenge? Someone who has struggled with the same challenge and succeeded, or someone who exemplifies the kind of self-control you would like to have? (In my class, the most frequently nominated willpower role models are accomplished athletes, spiritual leaders, and politicians, though family members and friends may provide even more motivation, as you'll see in a little bit.) When you need a little extra willpower, bring your role model to mind. Ask yourself: What would this willpower wonder do?
WHY PEOPLE YOU LIKE ARE MORE CONTAGIOUS THAN STRANGERS
In cold or flu season, you can catch a virus from any person you come into contact with—the coworker who coughs without covering her mouth, the cashier who swipes your credit card and hands it back teeming with germs. This is what epidemiologists call simple contagion. With simple contagion, it doesn't matter who introduces the infection. The germs of a total stranger have just as much influence as the germs of a loved one, and one exposure is enough to infect you.
The transmission of behaviors doesn't work this way. Social epidemics—like the spread of obesity or smoking—follow a pattern of complex contagion . It is not enough to come into contact with a person who is a "carrier" of the behavior. Your relationship to that person matters. In the Framingham community, behaviors weren't spreading over fences and backyards. The social epidemics spread through networks of mutual respect and liking, not the orderly network of a street grid. A coworker didn't have anywhere near the effect of a close friend, and even the friend of a friend's friend had more influence than a person you saw every day, but didn't like. This kind of selective infection is almost unheard-of in the world of diseases—it's as if your immune system could only defend itself against a virus you caught from someone you didn't know or didn't like. But that's exactly how behaviors spread. Social closeness matters more than geographic closeness.
Why are behaviors so contagious within close relationships? To stretch the immune system analogy a little further, we could say that our immune system only rejects the goals and behavior of other people if it recognizes those other people as "not us." After all, our physical immune system doesn't attack our own cells; what it recognizes as us, it leaves alone. But what it recognizes as other, it treats like a threat—isolating or destroying that virus or bacteria so you don't get sick. It turns out that when we think about people we love, respect, and feel similar to, our brains treat them more like us than like not us. You can see it in a brain scanner, watching adults think first about themselves, then about their mothers. The brain regions activated by self and mom are almost identical, showing that who we think we are includes the people we care about. Our sense of self depends on our relationships with others, and in many ways, we only know who we are by thinking about other people. Because we include other people in our sense of self, their choices influence our choices.
UNDER THE MICROSCOPE: WHO ARE YOU MOST LIKELY TO CATCH SOMETHING FROM?
Take a few moments to consider who your "close others" are. Who do you spend the most time with? Who do you respect? Who do you feel most similar to? Whose opinion matters most to you? Who do you trust or care about the most? Can you think of any behaviors—helpful or harmful—that you've picked up from them, or that they have caught from you?
ONE OF THE TRIBE
Imagine someone knocks on your door and asks you to answer a few questions about energy conservation. How often do you try to use less electricity? Do you conserve water by taking shorter showers? Have you insulated your house to reduce heat loss? Do you drive a car with high gas mileage? Then they ask you how strongly you agree that conserving energy will help the environment, save you money, and benefit future generations. Finally, they ask you two questions: Which reason most motivates your energy conservation? Oh, and how many of your neighbors do you think try to conserve energy?
Eight hundred California residents were asked these questions as part of a study on why people conserve. They were quite the altruistic bunch, claiming that their strongest motivation was to protect the environment, followed by helping future generations and saving money. "Because other people are doing it" came in dead last. But before we congratulate the Californians for being so civic-minded, consider this: The only survey question that predicted a person's actual energy conservation was how much they thought their neighbors tried to conserve. The other beliefs and motivations—saving money, saving the planet for their grandkids—had zero relationship to what people did. People thought they acted for noble reasons, but the only belief that mattered was a far less altruistic "Everyone else is doing it." This is an example of what psychologists call social proof. When the rest of our tribe does something, we tend to think it's a smart thing to do. This is one of those useful survival instincts that come with having a social brain. After all, if you see your whole tribe heading east, you'd better follow. Trusting the judgment of others is the glue that makes social living work. You don't have to know everything yourself and can save your resources for whatever your specialty is, be it making the finest hippopotamus-hide loincloths, or the most accurate predictions about the stock market.
Social proof has enormous sway over our everyday behavior. It's why we often check out the "most read stories" box on news websites, and why we're more likely to go to the number-one movie in the country instead of the box-office bomb. It's why undecided voters can be persuaded by poll numbers, and why it counts as "news" when parents are fighting in the aisles over the hottest new toy. What other people want must be good. What other people think must be true. If we don't yet have an opinion, we might as well trust the tribe.
The researchers who went door-to-door asking about energy use decided to test the power of social proof for changing behavior. They created door hangers that urged residents of San Marcos, California, to take shorter showers, turn off unnecessary lights, and use fans instead of air-conditioning at night. Each door hanger came with a motivational message. Some asked the residents to protect the environment; others focused on how conserving energy would help future generations, or lower the residents' energy bills. The social proof door hangers included only one statement: "99% of people in your community reported turning off unnecessary lights to save energy." A total of 371 households received one of these door hangers once a week for four weeks. Importantly, each household always received the same type of persuasive message—e.g., four social proof door hangers in a row, or four "help future generations" door hangers in a row. To find out which motivational appeal was most effective, the researchers took regular readings of the energy meters at each home. They also got a hold of the residents' electricity bills for the months before and after the door hangers were delivered. The only persuasive message that decreased a household's energy use was the "everyone else is doing it" appeal. The other appeals—for the reasons people say make them conserve energy—had no effect on behavior.
This study is one of many confirming that we are the lemmings our mothers always warned us not to be. "Would you jump off a bridge if all your friends were doing it?" We knew then, just as we know now, that the correct answer is supposed to be, "No, never! I am an independent-minded person, and other people have no influence over me!" But the more truthful answer is, yeah, maybe we would.
People rarely want to be reminded of this. In the classroom, I find that just about every student believes that he or she is the exception. We've been trained since birth to do it our way, to stand out from the crowd, to be a leader, not a follower. And yet our cultural obsession with independence cannot suppress our human desire to fit in. Our society may praise being above the influence of others, but we cannot separate ourselves from our social instincts. As the door hanger study shows, this needn't be a bad thing. Social proof can strengthen self-control when we believe that doing the right thing (or the harder thing) is the norm.
GOD WANTS YOU TO LOSE WEIGHT
Can you convince people to exercise and eat more fruits and vegetables by telling them it's what God wants? An intervention at Middle Tennessee State University is doing exactly that, with excellent results. The intervention asks people to consider how self-care and health are important values in their religion. For example, Christians may be asked to reflect on passages from the Bible such as "Do not join those who drink too much wine or gorge themselves on meat" (Proverbs 23:20 NIV) and "Let us purify ourselves from everything that contaminates body and spirit, perfecting holiness out of reverence for God" (2 Corinthians 7:1 NIV). They are asked to reflect on the behaviors in their own lives—such as eating junk food or not exercising—that are inconsistent with their professed faith and values. When they identify a disconnect between their faith and their actions, they are encouraged to create an action plan for changing that behavior. Believing that losing weight and exercising is what good Christians do is powerful social proof—far more motivating than getting a stern warning from a doctor after getting bad results on a cholesterol test.
Mark Ansel, the psychologist who developed this approach, argues that religious communities should take on more responsibility for supporting behavior change. Places of worship could offer fitness classes and nutrition talks alongside religious services, and social events should serve healthier food. He points out that for this approach to work, religious leaders will have to be good role models. Before they start preaching morning walks, they need to get in shape themselves—and just like they wouldn't be caught in a brothel, they'll need to think twice about stepping into the local McDonald's. After all, social proof requires proof.
An intervention at Stanford University took a very different approach to reducing a behavior among undergraduate students. Researchers designed two different flyers to discourage binge drinking. One took a rational approach, listing scary statistics about drinking like "One night of heavy drinking can impair your ability to think abstractly for thirty days." (Yes, this is a compelling argument to many grade-chasing undergraduates worried about their performance on the next calculus exam.) The other flyer linked drinking with the social lepers of university life: graduate students. This flyer showed a graduate student drinking, along with the warning, "Lots of graduate students at Stanford drink . . . and lots of them are sketchy. So think when you drink…. Nobody wants to be mistaken for this guy." The two different flyers were posted separately in two different all-freshman dorms. Two weeks after the flyers went up, residents were asked to complete an anonymous survey about how many drinks they had consumed in the last week. Students in the dorm that was plastered with the sketchy grad student flyers reported drinking 50 percent less alcohol than students in the dorm that received the rational argument flyers. Were the students telling the truth? We can't know for sure, as the researchers didn't follow them to any parties. It's possible the undergrads didn't want to be mistaken, even in an anonymous research project, for a sketchy grad student. But if the reports were honest, this study suggests a new strategy for discouraging unhealthy behavior: Just convince people it's the habit of a group they would never want to be a member of.
These two interventions demonstrate the importance of social proof for supporting behavior change. We may be willing to give up our vices and cultivate new virtues if we believe that it will more firmly secure us a spot in our most cherished tribe.
WHEN SELF-CONTROL ISN'T NORMAL
If we want people to have more willpower, we need to make them believe that self-control is the norm. But when was the last time you heard about a positive trend in behavior? The media prefer to scare us with shocking statistics about how we are all becoming lazier, less ethical, and less healthy. We hear the statistics all the time: 40 percent of Americans never exercise, and only 11 percent engage in vigorous exercise five times a week (the standard recommendation for health and weight loss). Only 14 percent of adults eat the recommended five servings of fruits and vegetables a day. Instead, the average adult consumes almost 100 pounds of sugar a year.
These statistics are meant to fill us with horror. But let's be honest: If we find ourselves in that majority, all our tribal brain hears is, "What a relief, I'm just like everyone else." The more we hear these kinds of statistics, the more firmly we start to believe that this is what people do, and it's OK if I do it too. When you are like 86 percent of other Americans, why would you need to change?
Learning that we are "normal" can even change our perception of ourselves. For example, as a nation, the fatter we get, the thinner we feel. A 2010 report in the Archives of Internal Medicine found that 37 percent of people who are clinically obese not only believe that they are not obese, but also believe that they have a low lifetime risk of becoming obese. Although this looks like a denial of reality, it simply reflects the new social reality. When everyone gains weight, our internal standards about what is "obese" shift upward, even if medical standards remain the same.
On the other side of the bell curve, if we're outside the "willpowerless" majority, we may even find ourselves boomeranging back to the middle. In one study, homeowners who were told on their energy bill that they consumed less energy than the average home started to leave on the lights and turn up the thermostat. The pull to the center can be more powerful than the desire to do the right thing.
When it comes to social proof, what we think other people do matters even more than what they actually do. For example, college students overestimate the prevalence of academic cheating among their peers. The best predictor of whether a student cheats is whether he believes other students cheat, not the severity of penalties or whether he thinks he will be caught. When students believe that their classmates cheat, a relatively honest class can become a class full of students who text their friends for answers during an exam (yes, I have caught a student trying this).
This phenomenon is not limited to the classroom. Most people overestimate the percentage of taxpayers who cheat on their tax returns. This leads to higher actual rates of cheating, as people conform to what they believe is the norm. It's not that we are irredeemable cheaters. When people are given accurate information about true norms, they correct their own behaviors. For example, when people are given accurate statistics about other taxpayers' honesty, they are more likely to file an honest return themselves.
UNDER THE MICROSCOPE: BUT MA, EVERYONE ELSE IS DOING IT!
Social proof can interfere with change if we believe that everyone else does whatever behavior we are trying to change. Do you ever tell yourself that your willpower challenge is no big deal, because it's the norm? Do you remind yourself of all the people you know who share the habit? If so, you may want to challenge this perception. The best way to do this is to find the folks who share the behavior you aspire to. Look for a new "tribe" you could join. It could be a support group, a class, a local club, an online community, or even subscribing to a magazine that supports your goals. Surrounding yourself with people who share your commitment to your goals will make it feel like the norm.
"SHOULD" POWER
Could imagining your former classmates' awe when you show up at your high school reunion fifty pounds lighter motivate you to get up every morning to exercise? Can your nine-year-old son's disappointment when you smoke keep you from sneaking a cigarette at work?
When contemplating a choice, we often imagine ourselves the object of other people's evaluations. Studies show that this can provide a powerful boost to self-control. People who imagine how proud they will feel when they accomplish a goal—from quitting smoking to donating blood—are more likely to follow through and succeed. Anticipated disapproval works too: People are more likely to use condoms when they imagine feeling ashamed if others knew that they had unprotected s@x.
David Desteno, a psychologist at Northeastern University, argues that social emotions like pride and shame have a quicker and more direct influence over our choices than rational arguments about long-term costs and benefits. Desteno calls this hot self-control. Usually we think of self-control as the triumph of cool reason over hot impulses, but pride and shame rely on the emotional brain, not the logical prefrontal cortex. Social emotions may have evolved to help us make the choices that will keep us in good standing in our tribe, in the same way that fear helps us protect ourselves, and anger helps us defend ourselves. Imagining social acceptance or rejection can spur us to do the right thing.
Some businesses and communities have started to experiment with social shaming instead of standard penalties for illegal and socially destructive behavior. If you're caught shoplifting from a grocery store in Manhattan's Chinatown, you may be forced to pose for a photo with the item you tried to steal. It will be hung on a wall of shame near the store's cash register, bearing your name, address, and the description "Big Thief." When Chicago police decided to publicize the names and photos of men arrested for soliciting prostitutes, they weren't so much trying to punish the men who were caught as they were hoping to strike fear in the hearts of men who were thinking about buying s@x. As Chicago mayor Richard M. Daley said in a press conference defending the policy, "We're telling everyone who sets foot in Chicago, if you solicit a prostitute, you will be arrested. And when you are arrested, people will know. Your spouse, children, friends, neighbors, and employers will know." Survey research of Chicago men who have paid for s@x suggests that this policy works. Having their photo or name printed in the local paper was rated as the strongest deterrent for buying s@x (87 percent of the men interviewed said it would make them think twice). This trumped jail time, having their driver's license suspended, and having to pay a fine of $1,000 or more.
THE LIMITS OF SHAME
Before we get too excited about the power of shame, it might be wise to remember a little something called the what-the-hell effect. There is a fine line between the self-control benefits of anticipating a negative social emotion like shame, and the willpower-draining effects of actually feeling ashamed. We've seen again and again that feeling bad leads to giving in—especially when feeling bad takes the form of guilt and shame. As a preventive measure, shame may work. But once the deed is done, shame is more likely to inspire self-sabotage than self-control. For example, gamblers who feel the most ashamed following a major loss are the most likely to "chase" the lost money by gambling more and borrowing money to try to recoup their losses.
Even when shame is anticipatory, it may fail us when we need it most. When health-conscious individuals are asked to imagine a chocolate cake in front of them, and then imagine the shame they would feel if they ate it, they are less likely to (hypothetically) eat it. However, when researchers actually placed a large piece of chocolate cake from the Cheesecake Factory on the table, complete with a bottle of water, fork, and napkin, shame had the opposite effect. Only 10 percent resisted the temptation. Anticipatory shame might be able to keep you from walking into the Cheesecake Factory, but when the temptation is in front of you, it has no power over the promise of reward. Once your dopamine neurons are firing, feeling bad intensifies your desire and makes you more likely to give in.
THE POWER OF PRIDE
Pride, on the other hand, pulls through even in the face of temptation. Forty percent of participants who imagined how proud they'd be for resisting the Cheesecake Factory cake didn't take a single bite. One reason pride helped is that it took people's minds off the cake. In contrast, shame paradoxically triggered anticipatory pleasure, and the participants reported more temptation-related thoughts like "It smells so good," and "It will taste great." Another reason boils down to biology: Laboratory studies reveal that guilt decreases heart rate variability, our physiological reserve of willpower. Pride, on the other hand, sustains and even increases this reserve.
For pride to work, we need to believe that others are watching, or that we will have the opportunity to report our success to others. Marketing researchers have found that people are much more likely to buy green products in public than in the privacy of online shopping. Buying green is a way to show others how altruistic and thoughtful we are, and we want the social credit for our high-minded purchases. Without the anticipated status boost, most people will skip the opportunity to save a tree. This research points to a helpful strategy for making resolutions stick: Go public with your willpower challenges. If you believe that others are rooting for your success and keeping an eye on your behavior, you'll be more motivated to do the right thing.
WILLPOWER EXPERIMENT: THE POWER OF PRIDE
Put the basic human need for approval to good use by imagining how proud you will feel when you succeed at your willpower challenge. Bring to mind someone in your tribe—a family member, friend, coworker, teacher—whose opinion matters to you, or who would be happy for your success. When you make a choice you're proud of, share it with your tribe by updating your Facebook status, Tweeting about it, or—for the Luddites among us—sharing the story in person.
THE SHAME OF OWING BACK TAXES
If there's time at the end of lectures, I invite my students to go public with their willpower goals. This can create a little bit of social pressure—many people feel compelled to act on a public announcement, especially if they know I'm going to ask them in front of the whole class how they are doing. It also provides a form of anticipatory pride, as many students look forward to being able to describe their success in class.
One year, when there were about 150 students in the class, a woman announced her goal to file her back taxes. The following week, I didn't see her, and asked the class, "Where is the woman who was going to file her taxes?" She wasn't there, but two other people raised their hands to announce that they had taken the first step on their late taxes. The crazy thing was, neither of them had chosen late taxes as their willpower challenge. The woman's announcement in the previous lecture had inspired them—it was a classic case of goal contagion.
Now, where was the woman who had made the original pledge? I'm not sure, and because it was our last class, I never found out. I can only hope that she was meeting with a tax attorney, and not a casualty of shame. That, of course, is the other side of "should" power: The imagined eyes of others can be motivating, but if we fail, their imagined scorn can discourage us from showing our face in public again.
BEING KICKED OUT OF THE TRIBE
Willpower "failures" like addiction, obesity, and bankruptcy often come with a stigma in our society. We may wrongly assume that a person is weak, lazy, stupid, or selfish, and convince ourselves that they deserve to be shamed or excluded from the tribe. But we should be especially wary of shunning people who do not control their behavior in the way we would like. Besides being a pretty cruel way to treat people, it is a lousy strategy for motivating change. As Deb Lemire, president of the Association for Size Diversity and Health, says, "If shame worked, there'd be no fat people." Research shows that being kicked out of the tribe drains willpower. For example, after people are socially rejected,29 they are less likely to resist the temptation of freshly baked cookies, and they give up sooner on a challenging assignment. They also become more easily distracted during a concentration task. Studies show that the more racial minorities are exposed to prejudice, the less self-control they have—and just reminding minorities of discrimination depletes their willpower. Anytime we feel excluded or disrespected, we are at greater risk for giving in to our worst impulses.
Rather than shame people for their willpower failures, we would do far better by offering social support for willpower successes. One good example is a weight-loss intervention at the University of Pittsburgh that requires people to enroll with a friend or family member. The participants are given "support homework," such as sharing a healthy meal during the week and calling each other to check in and encourage each other. An impressive 66 percent of participants in this program had maintained their weight loss at a ten-month follow-up, compared with only 24 percent of participants in a control group who did not join with friends or family.
WILLPOWER EXPERIMENT: MAKE IT A GROUP PROJECT
You don't have to conquer your willpower challenge alone. Is there a friend, family member, or coworker who could join you in your willpower goals? You don't have to have the same goals; just checking in and encouraging each other can provide a boost of social support to your self-control. If you like your social support with a touch of competition, enlist others in a willpower face-off. Who will be the first to finish a procrastinated task, or the person to save the most money in one month?
E-MAIL CHECK-INS KEEP A GOAL ALIVE
One of my favorite e-mails from a former student came months after our class had ended. She wanted to let me know that an impromptu exercise I threw out in our last class meeting had made all the difference in helping her stick to her goals. In that final class, some students were concerned that once the course was over, they'd lose the motivation to keep up with the changes they had implemented. There is a big social component to the class, and knowing they can share their experiences—even just with the person sitting next to them—motivates many to have something to report.
So at the last class, as some students were getting anxious, I told everyone to exchange e-mail addresses with someone they didn't know. Then I said, "Tell this person what you are going to do in the next week that is consistent with your goals." Their assignment was to e-mail their partner and ask them: Did you do what you said you were going to do?
The student who e-mailed me months later said that the sole thing that kept her going that first week after the class ended was knowing she was going to have to tell this stranger whether or not she had kept her word. But then it turned into a true buddy system of support. They kept the weekly check-ins going for some time, despite the fact that they had no relationship outside of the class. By the time they stopped, the changes were a part of her life, and she no longer needed the extra accountability and support.
THE LAST WORD
To a remarkable degree, our brains incorporate the goals, beliefs, and actions of other people into our decisions. When we are with other people, or simply thinking about them, they become one more "self" in our minds competing for self-control. The flip side is also true: Our own actions influence the actions of countless other people, and each choice we make for ourselves can serve as inspiration or temptation for others.
CHAPTER SUMMARY
The Idea: Self-control is influenced by social proof, making both willpower and temptation contagious.
Under the Microscope
• Your social network. Do other people in your social circle share your willpower challenge?
• Who are you mirroring? Keep your eyes open for any evidence that you are mirroring other people's behavior.
• Who are you most likely to catch something from? Who are your "close others"? Are there any behaviors that you've picked up from them, or that they have caught from you?
• But Ma, everyone else is doing it! Do you use social proof to convince yourself that your willpower challenge is no big deal?
Willpower Experiments
• Strengthen your immune system. To avoid catching other people's willpower failures, spend a few minutes at the beginning of your day thinking about your goals.
• Catch self-control. When you need a little extra willpower, bring a role model to mind. Ask yourself: What would this willpower wonder do?
• The power of pride. Go public with your willpower challenges, and imagine how proud you will feel when you succeed at them.
• Make it a group project. Can you enlist others in a willpower challenge?
مشارکت کنندگان در این صفحه
تا کنون فردی در بازسازی این صفحه مشارکت نداشته است.
🖊 شما نیز می‌توانید برای مشارکت در ترجمه‌ی این صفحه یا اصلاح متن انگلیسی، به این لینک مراجعه بفرمایید.