سرفصل های مهم
فصل 13
توضیح مختصر
زمان مطالعه

0 دقیقه

سطح

خیلی سخت
دانلود اپلیکیشن «زیبوک»
این فصل را می‌توانید به بهترین شکل و با امکانات عالی در اپلیکیشن «زیبوک» بخوانید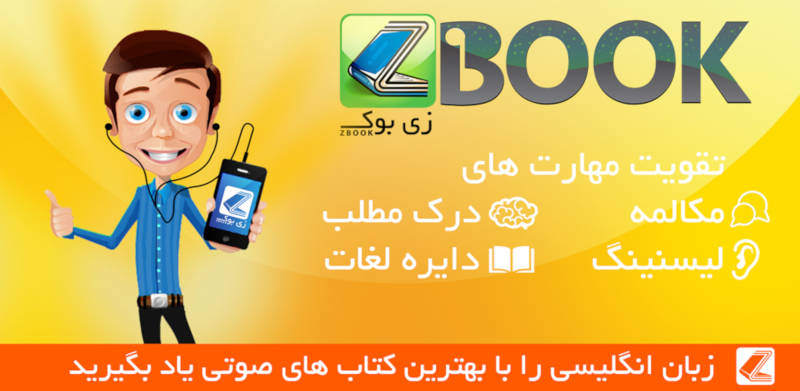 متن انگلیسی فصل
CHAPTER 13
iPads, Factory Whistles, and Nightcaps
What's Stopping You from Sleeping?
Many of us are beyond tired. Why? What, precisely, about modernity has so perverted our otherwise instinctual sleep patterns, eroded our freedom to sleep, and thwarted our ability to do so soundly across the night? For those of us who do not have a sleep disorder, the reasons underlying this state of sleep deficiency can seem hard to pinpoint—or, if seemingly clear, are erroneous.
Beyond longer commute times and "sleep procrastination" caused by late-evening television and digital entertainment—both of which are not unimportant in their top-and-tail snipping of our sleep time and that of our children—five key factors have powerfully changed how much and how well we sleep: (1) constant electric light as well as LED light, (2) regularized temperature, (3) caffeine (discussed in chapter 2), (4) alcohol, and (5) a legacy of punching time cards. It is this set of societally engineered forces that are responsible for many an individual's mistaken belief that they are suffering from medical insomnia.
THE DARK SIDE OF MODERN LIGHT
At 255–257 Pearl Street, in Lower Manhattan, not far from the Brooklyn Bridge, is the site of arguably the most unassuming yet seismic shift in our human history. Here Thomas Edison built the first power-generating station to support an electrified society. For the first time, the human race had a truly scalable method of unbuckling itself from our planet's natural twenty-four-hour cycle of light and dark. With a proverbial flick of a switch came a whimsical ability to control our environmental light and, with it, our wake and sleep phases. We, and not the rotating mechanics of planet Earth, would now decide when it was "night" and when it was "day." We are the only species that has managed to light the night to such dramatic effect.
Humans are predominantly visual creatures. More than a third of our brain is devoted to processing visual information, far exceeding that given over to sounds or smells, or those supporting language and movement. For early Homo sapiens, most of our activities would have ceased after the sun set. They had to, as they were predicated on vision, supported by daylight. The advent of fire, and its limited halo of light, offered an extension to post-dusk activities. But the effect was modest. In the early-evening glow of firelight, nominal social activities such as singing and storytelling have been documented in hunter-gatherer tribes like the Hadza and the San. Yet the practical limitations of firelight ified any significant influence on the timing of our sleep-wake patterns.
Gas- and oil-burning lamps, and their forerunners, candles, offered a more forceful influence upon sustained nighttime activities. Gaze at a Renoir painting of nineteenth-century Parisian life and you will see the extended reach of artificial light. Spilling out of homes and onto the streets, gas lanterns began bathing entire city districts with illumination. In this moment, the influence of man-made light began its reengineering of human sleep patterns, and it would only escalate. The nocturnal rhythms of whole societies—not just individuals or single families—became quickly subject to light at night, and so began our advancing march toward later bedtimes.
For the suprachiasmatic nucleus—the master twenty-four-hour clock of the brain—the worst was yet to come. Edison's Manhattan power station enabled the mass adoption of incandescent light. Edison did not create the first incandescent lightbulb—that honor went to the English chemist Humphry Davy in 1802. But in the mid-1870s, Edison Electric Light Company began developing a reliable, mass-marketable lightbulb. Incandescent light bulbs, and decades later, fluorescent light bulbs, guaranteed that modern humans would no longer spend much of the night in darkness, as we had for millennia past.
One hundred years post-Edison, we now understand the biological mechanisms by which the electric lightbulbs managed to veto our natural timing and quality of sleep. The visible light spectrum—that which our eyes can see—runs the gamut from shorter wavelengths (approximately 380 nanometers) that we perceive as cooler violets and blues, to the longer wavelengths (around 700 nanometers) that we sense as warmer yellows and reds. Sunlight contains a powerful blend of all of these colors, and those in between (as the iconic Pink Floyd album cover of Dark Side of the Moon illuminates [so to speak]).
Before Edison, and before gas and oil lamps, the setting sun would take with it this full stream of daylight from our eyes, sensed by the twenty-four-hour clock within the brain (the suprachiasmatic nucleus, described in chapter 2). The loss of daylight informs our suprachiasmatic nucleus that nighttime is now in session; time to release the brake pedal on our pineal gland, allowing it to unleash vast quantities of melatonin that signal to our brains and bodies that darkness has arrived and it is time for bed. Appropriately scheduled tiredness, followed by sleep, would normally occur several hours after dusk across our human collective.
Electric light put an end to this natural order of things. It redefined the meaning of midnight for generations thereafter. Artificial evening light, even that of modest strength, or lux, will fool your suprachiasmatic nucleus into believing the sun has not yet set. The brake on melatonin, which should otherwise have been released with the timing of dusk, remains forcefully applied within your brain under duress of electric light.
The artificial light that bathes our modern indoor worlds will therefore halt the forward progress of biological time that is normally signaled by the evening surge in melatonin. Sleep in modern humans is delayed from taking off the evening runway, which would naturally occur somewhere between eight and ten p.m., just as we observe in hunter-gatherer tribes. Artificial light in modern societies thus tricks us into believing night is still day, and does so using a physiological lie.
The degree to which evening electric light winds back your internal twenty-four-hour clock is important: usually two to three hours each evening, on average. To contextualize that, let's say you are reading this book at eleven p.m. in New York City, having been surrounded by electric light all evening. Your bedside clock may be registering eleven p.m., but the omnipresence of artificial light has paused the internal tick-tocking of time by hindering the release of melatonin. Biologically speaking, you've been dragged westward across the continent to the internal equivalent of Chicago time (ten p.m.), or even San Francisco time (eight p.m.).
Artificial evening and nighttime light can therefore masquerade as sleep-onset insomnia—the inability to begin sleeping soon after getting into bed. By delaying the release of melatonin, artificial evening light makes it considerably less likely that you'll be able to fall asleep at a reasonable time. When you do finally turn out the bedside light, hoping that sleep will come quickly is made all the more difficult. It will be some time before the rising tide of melatonin is able to submerge your brain and body in peak concentrations, instructed by the darkness that only now has begun—in other words, before you are biologically capable of organizing the onset of robust, stable sleep.
What of a petite bedside lamp? How much can that really influence your suprachiasmatic nucleus? A lot, it turns out. Even a hint of dim light—8 to 10 lux—has been shown to delay the release of nighttime melatonin in humans. The feeblest of bedside lamps pumps out twice as much: anywhere from 20 to 80 lux. A subtly lit living room, where most people reside in the hours before bed, will hum at around 200 lux. Despite being just 1 to 2 percent of the strength of daylight, this ambient level of incandescent home lighting can have 50 percent of the melatonin-suppressing influence within the brain.
Just when things looked as bad as they could get for the suprachiasmatic nucleus with incandescent lamps, a new invention in 1997 made the situation far worse: blue light–emitting diodes, or blue LEDs. For this invention, Shuji Nakamura, Isamu Akasaki, and Hiroshi Amano won the Nobel Prize in physics in 2014. It was a remarkable achievement. Blue LED lights offer considerable advantages over incandescent lamps in terms of lower energy demands and, for the lights themselves, longer life spans. But they may be inadvertently shortening our own.
The light receptors in the eye that communicate "daytime" to the suprachiasmatic nucleus are most sensitive to short-wavelength light within the blue spectrum—the exact sweet spot where blue LEDs are most powerful. As a consequence, evening blue LED light has twice the harmful impact on nighttime melatonin suppression than the warm, yellow light from old incandescent bulbs, even when their lux intensities are matched.
Of course, few of us stare headlong into the glare of an LED lamp each evening. But we do stare at LED-powered laptop screens, smartphones, and tablets each night, sometimes for many hours, often with these devices just feet or even inches away from our retinas. A recent survey of over fifteen hundred American adults found that 90 percent of individuals regularly used some form of portable electronic device sixty minutes or less before bedtime. It has a very real impact on your melatonin release, and thus ability to time the onset of sleep.
One of the earliest studies found that using an iPad—an electronic tablet enriched with blue LED light—for two hours prior to bed blocked the otherwise rising levels of melatonin by a significant 23 percent. A more recent report took the story several concerning steps further. Healthy adults lived for a two-week period in a tightly controlled laboratory environment. The two-week period was split in half, containing two different experimental arms that everyone passed through: (1) five nights of reading a book on an iPad for several hours before bed (no other iPad uses, such as email or Internet, were allowed), and (2) five nights of reading a printed paper book for several hours before bed, with the two conditions randomized in terms of which the participants experienced as first or second.
Compared to reading a printed book, reading on an iPad suppressed melatonin release by over 50 percent at night. Indeed, iPad reading delayed the rise of melatonin by up to three hours, relative to the natural rise in these same individuals when reading a printed book. When reading on the iPad, their melatonin peak, and thus instruction to sleep, did not occur until the early-morning hours, rather than before midnight. Unsurprisingly, individuals took longer to fall asleep after iPad reading relative to print-copy reading.
But did reading on the iPad actually change sleep quantity/quality above and beyond the timing of melatonin? It did, in three concerning ways. First, individuals lost significant amounts of REM sleep following iPad reading. Second, the research subjects felt less rested and sleepier throughout the day following iPad use at night. Third was a lingering aftereffect, with participants suffering a ninety-minute lag in their evening rising melatonin levels for several days after iPad use ceased—almost like a digital hangover effect.
Using LED devices at night impacts our natural sleep rhythms, the quality of our sleep, and how alert we feel during the day. The societal and public health ramifications, discussed in the penultimate chapter, are not small. I, like many of you, have seen young children using electronic tablets at every opportunity throughout the day . . . and evening. The devices are a wonderful piece of technology. They enrich the lives and education of our youth. But such technology is also enriching their eyes and brains with powerful blue light that has a damaging effect on sleep—the sleep that young, developing brains so desperately need in order to flourish.I
Due to its omnipresence, solutions for limiting exposure to artificial evening light are challenging. A good start is to create lowered, dim light in the rooms where you spend your evening hours. Avoid powerful overhead lights. Mood lighting is the order of the night. Some committed individuals will even wear yellow-tinted glasses indoors in the afternoon and evening to help filter out the most harmful blue light that suppresses melatonin.
Maintaining complete darkness throughout the night is equally critical, the easiest fix for which comes from blackout curtains. Finally, you can install software on your computers, phones, and tablet devices that gradually de-saturate the harmful blue LED light as evening progresses.
TURNING DOWN THE NIGHTCAP—ALCOHOL
Short of prescription sleeping pills, the most misunderstood of all "sleep aids" is alcohol. Many individuals believe alcohol helps them to fall asleep more easily, or even offers sounder sleep throughout the night. Both are resolutely untrue.
Alcohol is in a class of drugs called sedatives. It binds to receptors within the brain that prevent neurons from firing their electrical impulses. Saying that alcohol is a sedative often confuses people, as alcohol in moderate doses helps individuals liven up and become more social. How can a sedative enliven you? The answer comes down to the fact that your increased sociability is caused by sedation of one part of your brain, the prefrontal cortex, early in the timeline of alcohol's creeping effects. As we have discussed, this frontal lobe region of the human brain helps control our impulses and restrains our behavior. Alcohol immobilizes that part of our brain first. As a result, we "loosen up," becoming less controlled and more extroverted. But anatomically targeted brain sedation it still is.
Give alcohol a little more time, and it begins to sedate other parts of the brain, dragging them down into a stupefied state, just like the prefrontal cortex. You begin to feel sluggish as the inebriated torpor sets in. This is your brain slipping into sedation. Your desire and ability to remain conscious are decreasing, and you can let go of consciousness more easily. I am very deliberately avoiding the term "sleep," however, because sedation is not sleep. Alcohol sedates you out of wakefulness, but it does not induce natural sleep. The electrical brainwave state you enter via alcohol is not that of natural sleep; rather, it is akin to a light form of anesthesia.
Yet this is not the worst of it when considering the effects of the evening nightcap on your slumber. More than its artificial sedating influence, alcohol dismantles an individual's sleep in an additional two ways.
First, alcohol fragments sleep, littering the night with brief awakenings. Alcohol-infused sleep is therefore not continuous and, as a result, not restorative. Unfortunately, most of these nighttime awakenings go unnoticed by the sleeper since they don't remember them. Individuals therefore fail to link alcohol consumption the night before with feelings of next-day exhaustion caused by the undetected sleep disruption sandwiched in between. Keep an eye out for that coincidental relationship in yourself and/or others.
Second, alcohol is one of the most powerful suppressors of REM sleep that we know of. When the body metabolizes alcohol it produces by-product chemicals called aldehydes and ketones. The aldehydes in particular will block the brain's ability to generate REM sleep. It's rather like the cerebral version of cardiac arrest, preventing the pulsating beat of brainwaves that otherwise power dream sleep. People consuming even moderate amounts of alcohol in the afternoon and/or evening are thus depriving themselves of dream sleep.
There is a sad and extreme demonstration of this fact observed in alcoholics who, when drinking, can show little in the way of any identifiable REM sleep. Going for such long stretches of time without dream sleep produces a tremendous buildup in, and backlog of, pressure to obtain REM sleep. So great, in fact, that it inflicts a frightening consequence upon these individuals: aggressive intrusions of dreaming while they are wide awake. The pent-up REM-sleep pressure erupts forcefully into waking consciousness, causing hallucinations, delusions, and gross disorientation. The technical term for this terrifying psychotic state is "delirium tremens."II
Should the addict enter a rehabilitation program and abstain from alcohol, the brain will begin feasting on REM sleep, binging in a desperate effort to recover that which it has been long starved of—an effect called the REM-sleep rebound. We observe precisely the same consequences caused by excess REM-sleep pressure in individuals who have tried to break the sleep-deprivation world record (before this life-threatening feat was banned).
You don't have to be using alcohol to levels of abuse, however, to suffer its deleterious REM-sleep-disrupting consequences, as one study can attest. Recall that one function of REM sleep is to aid in memory integration and association: the type of information processing required for developing grammatical rules in new language learning, or in synthesizing large sets of related facts into an interconnected whole. To wit, researchers recruited a large group of college students for a seven-day study. The participants were assigned to one of three experimental conditions. On day 1, all the participants learned a novel, artificial grammar, rather like learning a new computer coding language or a new form of algebra. It was just the type of memory task that REM sleep is known to promote. Everyone learned the new material to a high degree of proficiency on that first day—around 90 percent accuracy. Then, a week later, the participants were tested to see how much of that information had been solidified by the six nights of intervening sleep.
What distinguished the three groups was the type of sleep they had. In the first group—the control condition—participants were allowed to sleep naturally and fully for all intervening nights. In the second group, the experimenters got the students a little drunk just before bed on the first night after daytime learning. They loaded up the participants with two to three shots of vodka mixed with orange juice, standardizing the specific blood alcohol amount on the basis of gender and body weight. In the third group, they allowed the participants to sleep naturally on the first and even the second night after learning, and then got them similarly drunk before bed on night 3.
Note that all three groups learned the material on day 1 while sober, and were tested while sober on day 7. This way, any difference in memory among the three groups could not be explained by the direct effects of alcohol on memory formation or later recall, but must be due to the disruption of the memory facilitation that occurred in between.
On day 7, participants in the control condition remembered everything they had originally learned, even showing an enhancement of abstraction and retention of knowledge relative to initial levels of learning, just as we'd expect from good sleep. In contrast, those who had their sleep laced with alcohol on the first night after learning suffered what can conservatively be described as partial amnesia seven days later, forgetting more than 50 percent of all that original knowledge. This fits well with evidence we discussed earlier: that of the brain's non-negotiable requirement for sleep the first night after learning for the purposes of memory processing.
The real surprise came in the results of the third group of participants. Despite getting two full nights of natural sleep after initial learning, having their sleep doused with alcohol on the third night still resulted in almost the same degree of amnesia—40 percent of the knowledge they had worked so hard to establish on day 1 was forgotten.
The overnight work of REM sleep, which normally assimilates complex memory knowledge, had been interfered with by the alcohol. More surprising, perhaps, was the realization that the brain is not done processing that knowledge after the first night of sleep. Memories remain perilously vulnerable to any disruption of sleep (including that from alcohol) even up to three nights after learning, despite two full nights of natural sleep prior.
Framed practically, let's say that you are a student cramming for an exam on Monday. Diligently, you study all of the previous Wednesday. Your friends beckon you to come out that night for drinks, but you know how important sleep is, so you decline. On Thursday, friends again ask you to grab a few drinks in the evening, but to be safe, you turn them down and sleep soundly a second night. Finally, Friday rolls around—now three nights after your learning session—and everyone is heading out for a party and drinks. Surely, after being so dedicated to slumber across the first two nights after learning, you can now cut loose, knowing those memories have been safely secured and fully processed within your memory banks. Sadly, not so. Even now, alcohol consumption will wash away much of that which you learned and can abstract by blocking your REM sleep.
How long is it before those new memories are finally safe? We actually do not yet know, though we have studies under way that span many weeks. What we do know is that sleep has not finished tending to those newly planted memories by night 3. I elicit audible groans when I present these findings to my undergraduates in lectures. The politically incorrect advice I would (of course never) give is this: go to the pub for a drink in the morning. That way, the alcohol will be out of your system before sleep.
Glib advice aside, what is the recommendation when it comes to sleep and alcohol? It is hard not to sound puritanical, but the evidence is so strong regarding alcohol's harmful effects on sleep that to do otherwise would be doing you, and the science, a disservice. Many people enjoy a glass of wine with dinner, even an aperitif thereafter. But it takes your liver and kidneys many hours to degrade and excrete that alcohol, even if you are an individual with fast-acting enzymes for ethanol decomposition. Nightly alcohol will disrupt your sleep, and the annoying advice of abstinence is the best, and most honest, I can offer.
GET THE NIGHTTIME CHILLS
Thermal environment, specifically the proximal temperature around your body and brain, is perhaps the most underappreciated factor determining the ease with which you will fall asleep tonight, and the quality of sleep you will obtain. Ambient room temperature, bedding, and nightclothes dictate the thermal envelope that wraps around your body at night. It is ambient room temperature that has suffered a dramatic assault from modernity. This change sharply differentiates the sleeping practices of modern humans from those of pre-industrial cultures, and from animals.
To successfully initiate sleep, as described in chapter 2, your core temperature needs to decrease by 2 to 3 degrees Fahrenheit, or about 1 degree Celsius. For this reason, you will always find it easier to fall asleep in a room that is too cold than too hot, since a room that is too cold is at least dragging your brain and body in the correct (downward) temperature direction for sleep.
The decrease in core temperature is detected by a group of thermosensitive cells situated in the center of your brain within the hypothalamus. Those cells live right next door to the twenty-four-hour clock of the suprachiasmatic nucleus in the brain, and for good reason. Once core temperature dips below a threshold in the evening, the thermosensitive cells quickly deliver a neighborly message to the suprachiasmatic nucleus. The memo adds to that of naturally fading light, informing the suprachiasmatic nucleus to initiate the evening surge in melatonin, and with it, the timed ordering of sleep. Your nocturnal melatonin levels are therefore controlled not only by the loss of daylight at dusk, but also the drop in temperature that coincides with the setting sun. Environmental light and temperature therefore synergistically, though independently, dictate nightly melatonin levels and sculpt the ideal timing of sleep.
Your body is not passive in letting the cool of night lull it into sleep, but actively participates. One way you control your core body temperature is using the surface of your skin. Most of the thermic work is performed by three parts of your body in particular: your hands, your feet, and your head. All three areas are rich in crisscrossing blood vessels, known as the arteriovenous anastomoses, that lie close to the skin's surface. Like stretching clothes over a drying line, this mass of vessels will allow blood to be spread across a large surface area of skin and come in close contact with the air that surrounds it. The hands, feet, and head are therefore remarkably efficient radiating devices that, just prior to sleep onset, jettison body heat in a massive thermal venting session so as to drop your core body temperature. Warm hands and feet help your body's core cool, inducing inviting sleep quickly and efficiently.
It is no evolutionary coincidence that we humans have developed the pre-bed ritual of splashing water on one of the most vascular parts of our bodies—our face, using one of the other highly vascular surfaces—our hands. You may think the feeling of being facially clean helps you sleep better, but facial cleanliness makes no difference to your slumber. The act itself does have sleep-inviting powers, however, as that water, warm or cold, helps dissipate heat from the surface of the skin as it evaporates, thereby cooling the inner body core.
The need to dump heat from our extremities is also the reason that you may occasionally stick your hands and feet out from underneath the bedcovers at night due to your core becoming too hot, usually without your knowing. Should you have children, you've probably seen the same phenomenon when you check in on them late at night: arms and legs dangling out of the bed in amusing (and endearing) ways, so different from the neatly positioned limbs you placed beneath the sheets upon first tucking them into bed. The limb rebellion aids in keeping the body core cool, allowing it to fall and stay asleep.
The coupled dependency between sleep and body cooling is evolutionarily linked to the twenty-four-hour ebb and flow of daily temperature. Homo sapiens (and thus modern sleep patterns) evolved in eastern equatorial regions of Africa. Despite experiencing only modest fluctuations in average temperature across a year (+/- 3°C, or 5.4°F), these areas have larger temperature differentials across a day and night in both the winter (+/- 14°F, or 8°C) and the summer (+/- 12°F, or 7°C).
Pre-industrial cultures, such as the nomadic Gabra tribe in northern Kenya, and the hunter-gatherers of the Hadza and San tribes, have remained in thermic harmony with this day-night cycle. They sleep in porous huts with no cooling or heating systems, minimal bedding, and lie semi-naked. They sleep this way from birth to death. Such willing exposure to ambient temperature fluctuations is a major factor (alongside the lack of artificial evening light) determining their well-timed, healthy sleep quality. Without indoor-temperature control, heavy bedding, or excess nighttime attire, they display a form of thermal liberalism that assists, rather than battles against, sleep's conditional needs.
In stark contrast, industrialized cultures have severed their relationship with this natural rise and fall of environmental temperature. Through climate-controlled homes with central heat and air-conditioning, and the use of bedcovers and pajamas, we have architected a minimally varying or even constant thermal tenor in our bedrooms. Bereft of the natural drop in evening temperature, our brains do not receive the cooling instruction within the hypothalamus that facilitates a naturally timed release of melatonin. Moreover, our skin has difficulty "breathing out" the heat it must in order to drop core temperature and make the transition to sleep, suffocated by the constant heat signal of controlled home temperatures.
A bedroom temperature of around 65 degrees Fahrenheit (18.3°C) is ideal for the sleep of most people, assuming standard bedding and clothing. This surprises many, as it sounds just a little too cold for comfort. Of course, that specific temperature will vary depending on the individual in question and their unique physiology, gender, and age. But like calorie recommendations, it's a good target for the average human being. Most of us set ambient house and/or bedroom temperatures higher than are optimal for good sleep and this likely contributes to lower quantity and/or quality of sleep than you are otherwise capable of getting. Lower than 55 degrees Fahrenheit (12.5°C) can be harmful rather than helpful to sleep, unless warm bedding or nightclothes are used. However, most of us fall into the opposite category of setting a controlled bedroom temperature that is too high: 70 or 72 degrees. Sleep clinicians treating insomnia patients will often ask about room temperature, and will advise patients to drop their current thermostat set-point by 3 to 5 degrees from that which they currently use.
Anyone disbelieving of the influence of temperature on sleep can explore some truly bizarre experiments on this topic strewn throughout the research literature. Scientists have, for example, gently warmed the feet or the body of rats to encourage blood to rise to the surface of the skin and emit heat, thereby decreasing core body temperature. The rats drifted off to sleep far faster than was otherwise normal.
In a more outlandish human version of the experiment, scientists constructed a whole-body thermal sleeping suit, not dissimilar in appearance to a wet suit. Water was involved, but fortunately those willing to risk their dignity by donning the outfit did not get wet. Lining the suit was an intricate network of thin tubes, or veins. Crisscrossing the body like a detailed road map, these artificial veins traversed all major districts of the body: arms, hands, torso, legs, feet. And like the independent governance of local roads by separate states or counties of a nation, each body territory received its own separate water feed. In doing so, the scientists could exquisitely and selectively choose which parts of the body they would circulate water around, thereby controlling the temperature on the skin's surface in individual body areas—all while the participant lay quietly in bed.
Selectively warming the feet and hands by just a small amount (1°F, or about 0.5°C) caused a local swell of blood to these regions, thereby charming heat out of the body's core, where it had been trapped. The result of all this ingenuity: sleep took hold of the participants in a significantly shorter time, allowing them to fall asleep 20 percent faster than was usual, even though these were already young, healthy, fast-sleeping individuals.III
Not satisfied with their success, the scientists took on the challenge of improving sleep in two far more problematic groups: older adults who generally have a harder time falling asleep, and patients with clinical insomnia whose sleep was especially stubborn. Just like the young adults, the older adults fell asleep 18 percent faster than normal when receiving the same thermal assistance from the bodysuit. The improvement in the insomniacs was even more impressive—a 25 percent reduction in the time it took them to drift off into sleep.
Better still, as the researchers continued to apply body-temperature cooling throughout the night, the amount of time spent in stable sleep increased while time awake decreased. Before the body-cooling therapy, these groups had a 58 percent probability of waking up in the last half of the night and struggled to get back to sleep—a classic hallmark of sleep maintenance insomnia. This number tumbled to just a 4 percent likelihood when receiving thermal help from the bodysuit. Even the electrical quality of sleep—especially the deep, powerful brainwaves of NREM sleep—had been boosted by the thermal manipulation in all these individuals.
Knowingly or not, you have probably used this proven temperature manipulation to help your own sleep. A luxury for many is to draw a hot bath in the evening and soak the body before bedtime. We feel it helps us fall asleep more quickly, which it can, but for the opposite reason most people imagine. You do not fall asleep faster because you are toasty and warm to the core. Instead, the hot bath invites blood to the surface of your skin, giving you that flushed appearance. When you get out of the bath, those dilated blood vessels on the surface quickly help radiate out inner heat, and your core body temperature plummets. Consequently, you fall asleep more quickly because your core is colder. Hot baths prior to bed can also induce 10 to 15 percent more deep NREM sleep in healthy adults.IV
AN ALARMING FACT
Adding to the harm of evening light and constant temperature, the industrial era inflicted another damaging blow to our sleep: enforced awakening. With the dawn of the industrial age and the emergence of large factories came a challenge: How can you guarantee the en masse arrival of a large workforce all at the same time, such as at the start of a shift?
The solution came in the form of the factory whistle—arguably the earliest (and loudest) version of an alarm clock. The whistle's skirl across the working village aimed to wrench large numbers of individuals from sleep at the same morning hour day after day. A second whistle would often signal the beginning of the work shift itself. Later, this invasive messenger of wakefulness entered the bedroom in the form of the modern-day alarm clock (and the second whistle was replaced by the banality of time card punching).
No other species demonstrates this unnatural act of prematurely and artificially terminating sleep,V and for good reason. Compare the physiological state of the body after being rudely awakened by an alarm to that observed after naturally waking from sleep. Participants artificially wrenched from sleep will suffer a spike in blood pressure and a shock acceleration in heart rate caused by an explosive burst of activity from the fight-or-flight branch of the nervous system.VI
Most of us are unaware of an even greater danger that lurks within the alarm clock: the snooze button. If alarming your heart, quite literally, were not bad enough, using the snooze feature means that you will repeatedly inflict that cardiovascular assault again and again within a short span of time. Step and repeat this at least five days a week, and you begin to understand the multiplicative abuse your heart and nervous system will suffer across a life span. Waking up at the same time of day, every day, no matter if it is the week or weekend is a good recommendation for maintaining a stable sleep schedule if you are having difficulty with sleep. Indeed, it is one of the most consistent and effective ways of helping people with insomnia get better sleep. This unavoidably means the use of an alarm clock for many individuals. If you do use an alarm clock, do away with the snooze function, and get in the habit of waking up only once to spare your heart the repeated shock.
Parenthetically, a hobby of mine is to collect the most innovative (i.e., ludicrous) alarm clock designs in some hope of cataloging the depraved ways we humans wrench our brains out of sleep. One such clock has a number of geometric blocks that sit in complementary-shaped holes on a pad. When the alarm goes off in the morning, it not only erupts into a blurting shriek, but also explodes the blocks out across the bedroom floor. It will not shut off the alarm until you pick up and reposition all of the blocks in their respective holes.
My favorite, however, is the shredder. You take a paper bill—let's say $20—and slide it into the front of the clock at night. When the alarm goes off in the morning, you have a short amount of time to wake up and turn the alarm off before it begins shredding your money. The brilliant behavioral economist Dan Ariely has suggested an even more fiendish system wherein your alarm clock is connected, by Wi-Fi, to your bank account. For every second you remain asleep, the alarm clock will send $10 to a political organization . . . that you absolutely despise.
That we have devised such creative—and even painful—ways of waking ourselves up in the morning says everything about how under-slept our modern brains are. Squeezed by the vise grips of an electrified night and early-morning start times, bereft of twenty-four-hour thermal cycles, and with caffeine and alcohol surging through us in various quantities, many of us feel rightly exhausted and crave that which seems always elusive: a full, restful night of natural deep sleep. The internal and external environments in which we evolved are not those in which we lie down to rest in the twenty-first century. To morph an agricultural concept from the wonderful writer and poet Wendell Berry,VII modern society has taken one of nature's perfect solutions (sleep) and neatly divided it into two problems: (1) a lack thereof at night, resulting in (2) an inability to remain fully awake during the day. These problems have forced many individuals to go in search of prescription sleeping pills. Is this wise? In the next chapter, I will provide you with scientifically and medically informed answers.
I. For those wondering why cool blue light is the most potent of the visible light spectrum for regulating melatonin release, the answer lies in our distant ancestral past. Human beings, as we believe is true of all forms of terrestrial organisms, emerged from marine life. The ocean acts like a light filter, stripping away most of the longer, yellow and red wavelength light. What remains is the shorter, blue wavelength light. It is the reason the ocean, and our vision when submerged under its surface, appears blue. Much of marine life, therefore, evolved within the blue visible light spectrum, including the evolution of aquatic eyesight. Our biased sensitivity to cool blue light is a vestigial carryover from our marine forebears. Unfortunately, this evolutionary twist of fate has now come back to haunt us in a new era of blue LED light, discombobulating our melatonin rhythm and thus our sleep-wake rhythm.
مشارکت کنندگان در این صفحه
تا کنون فردی در بازسازی این صفحه مشارکت نداشته است.
🖊 شما نیز می‌توانید برای مشارکت در ترجمه‌ی این صفحه یا اصلاح متن انگلیسی، به این لینک مراجعه بفرمایید.