سرفصل های مهم
فصل 21
توضیح مختصر
زمان مطالعه

0 دقیقه

سطح

خیلی سخت
دانلود اپلیکیشن «زیبوک»
این فصل را می‌توانید به بهترین شکل و با امکانات عالی در اپلیکیشن «زیبوک» بخوانید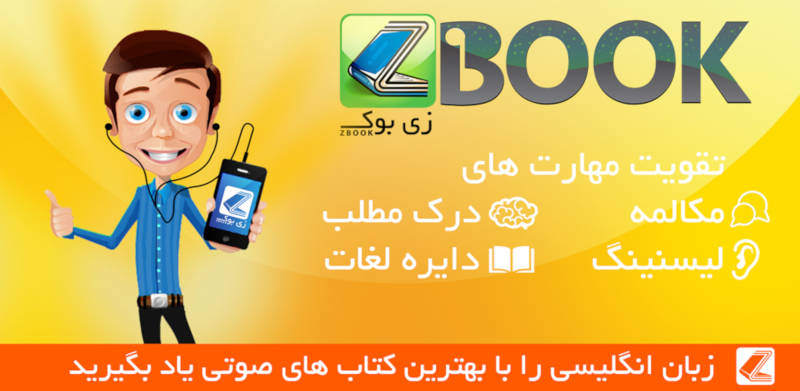 متن انگلیسی فصل
21
MEDITATION
Just observe
Having criticised so many stories, religions and ideologies, it is only fair that I put myself in the firing line too, and explain how somebody so sceptical can still manage to wake up cheerful in the morning. I hesitate to do so partly for fear of self-indulgence, and partly because I don't want to give the wrong impression, as if what works for me will work for everybody. I am very aware that the quirks of my genes, neurons, personal history and dharma are not shared by everyone. But it is perhaps good that readers should at least know which hues colour the glasses through which I see the world, thereby distorting my vision and my writing.
When I was a teenager I was a troubled and restless person. The world made no sense to me, and I got no answers to the big questions I had about life. In particular, I didn't understand why there was so much suffering in the world and in my own life, and what could be done about it. All I got from the people around me and from the books I read were elaborate fictions: religious myths about gods and heavens, nationalist myths about the motherland and its historical mission, romantic myths about love and adventure, or capitalist myths about economic growth and how buying and consuming stuff will make me happy. I had enough sense to realise that these were probably all fictions, but I had no idea how to find truth.
When I began studying at university, I thought it would be the ideal place to find answers. But I was disappointed. The academic world provided me with powerful tools to deconstruct all the myths humans ever create, but it didn't offer satisfying answers to the big questions of life. On the contrary, it encouraged me to focus on narrower and narrower questions. I eventually found myself writing a doctorate at the University of Oxford about autobiographical texts of medieval soldiers. As a side hobby I kept reading a lot of philosophy books and having lots of philosophical debates, but though this provided endless intellectual entertainment, it hardly provided real insight. It was extremely frustrating.
Eventually my good friend Ron Merom suggested that I try putting aside all the books and intellectual discussions for a few days, and take a Vipassana meditation course. ('Vipassana' means 'introspection' in the Pali language of ancient India.) I thought it was some New Age mumbo-jumbo, and since I had no interest in hearing yet another mythology, I declined to go. But after a year of patient nudging, in April 2000 he got me to go to a ten-day Vipassana retreat.1 Previously I knew very little about meditation, and presumed it must involve all kinds of complicated mystical theories. I was therefore amazed by how practical the teaching turned out to be. The teacher at the course, S. N. Goenka, instructed the students to sit with crossed legs and closed eyes, and to focus all their attention on the breath coming in and out of their nostrils. 'Don't do anything,' he kept saying. 'Don't try to control the breath or to breathe in any particular way. Just observe the reality of the present moment, whatever it may be. When the breath comes in, you are just aware – now the breath is coming in. When the breath goes out, you are just aware – now the breath is going out. And when you lose your focus and your mind starts wandering in memories and fantasies, you are just aware – now my mind has wandered away from the breath.' It was the most important thing anybody ever told me.
When people ask the big questions of life, they usually have absolutely no interest in knowing when their breath is coming into their nostrils and when is it going out. Rather, they want to know things like what happens after you die. Yet the real enigma of life is not what happens after you die, but what happens before you die. If you want to understand death, you need to understand life.
People ask 'When I die, will I just vanish completely? Will I go to heaven? Will I be reborn in a new body?' These questions are based on the assumption that there is an 'I' that endures from birth to death, and the question is 'What will happen to this I at death?' But what is there that endures from birth to death? The body keeps changing every moment, the brain keeps changing every moment, the mind keeps changing every moment. The closer you observe yourself, the more obvious it becomes that nothing endures even from one moment to the next. So what holds together an entire life? If you don't know the answer to that, you don't understand life, and you certainly have no chance of understanding death. If and when you ever discover what holds life together, the answer to the big question of death will also become apparent.
People say 'The soul endures from birth to death and thereby holds life together' – but that is just a story. Have you ever observed a soul? You can explore this at any moment, not just at the moment of death. If you can understand what happens to you as one moment ends and another moment begins – you will also understand what will happen to you at the moment of death. If you can really observe yourself for the duration of a single breath – you will understand it all.
The first thing I learned by observing my breath was that notwithstanding all the books I had read and all the classes I had attended at university, I knew almost nothing about my mind, and I had very little control over it. Despite my best efforts, I couldn't observe the reality of my breath coming in and out of my nostrils for more than ten seconds before the mind wandered away. For years I lived under the impression that I was the master of my life, and the CEO of my own personal brand. But a few hours of meditation were enough to show me that I hardly had any control of myself. I was not the CEO – I was barely the gatekeeper. I was asked to stand at the gateway of my body – the nostrils – and just observe whatever comes in or goes out. Yet after a few moments I lost my focus and abandoned my post. It was an eye-opening experience.
As the course progressed, students were taught to observe not just their breath, but sensations throughout their body. Not special sensations of bliss and ecstasy, but rather the most mundane and ordinary sensations: heat, pressure, pain and so on. The technique of Vipassana is based on the insight that the flow of mind is closely interlinked with body sensations. Between me and the world there are always body sensations. I never react to events in the outside world; I always react to the sensations in my own body. When the sensation is unpleasant, I react with aversion. When the sensation is pleasant, I react with cravings for more. Even when we think we react to what another person has done, to President Trump's latest tweet, or to a distant childhood memory, the truth is we always react to our immediate bodily sensations. If we are outraged that somebody insulted our nation or our god, what makes the insult unbearable is the burning sensations in the pit of our stomach and the band of pain that grips our heart. Our nation feels nothing, but our body really hurts.
You want to know what anger is? Well, just observe the sensations that arise and pass in your body while you are angry. I was twenty-four years old when I went to this retreat, and had experienced anger probably 10,000 times previously, yet I had never bothered to observe how anger actually feels. Whenever I had been angry, I focused on the object of my anger – something somebody did or said – rather than on the sensory reality of the anger.
I think I learned more about myself and about humans in general by observing my sensations for these ten days than I learned in my whole life up to that point. And to do so I didn't have to accept any story, theory, or mythology. I just had to observe reality as it is. The most important thing I realised was that the deepest source of my suffering is in the patterns of my own mind. When I want something and it doesn't happen, my mind reacts by generating suffering. Suffering is not an objective condition in the outside world. It is a mental reaction generated by my own mind. Learning this is the first step towards ceasing to generate more suffering.
Since that first course in 2000, I began meditating for two hours every day, and each year I take a long meditation retreat of a month or two. It is not an escape from reality. It is getting in touch with reality. At least for two hours a day I actually observe reality as it is, while for the other twenty-two hours I get overwhelmed by emails and tweets and cute-puppy videos. Without the focus and clarity provided by this practice, I could not have written Sapiens or Homo Deus. At least for me, meditation never came into conflict with scientific research. Rather, it has been another valuable tool in the scientific toolkit, especially when trying to understand the human mind.
Digging from both ends
Science finds it hard to decipher the mysteries of the mind largely because we lack efficient tools. Many people, including many scientists, tend to confuse the mind with the brain, but they are really very different things. The brain is a material network of neurons, synapses and biochemicals. The mind is a flow of subjective experiences, such as pain, pleasure, anger and love. Biologists assume that the brain somehow produces the mind, and that biochemical reactions in billions of neurons somehow produce experiences such as pain and love. However, so far we have absolutely no explanation for how the mind emerges from the brain. How come when billions of neurons are firing electrical signals in a particular pattern, I feel pain, and when the neurons fire in a different pattern, I feel love? We haven't got a clue. Hence even if the mind indeed emerges from the brain, at least for now studying the mind is a different undertaking than studying the brain.
Brain research is progressing in leaps and bounds thanks to the help of microscopes, brain scanners and powerful computers. But we cannot see the mind through a microscope or a brain scanner. These devices enable us to detect biochemical and electrical activities in the brain, but do not give us any access to the subjective experiences associated with these activities. As of 2018, the only mind I can access directly is my own. If I want to know what other sentient beings are experiencing, I can do so only on the basis of second-hand reports, which naturally suffer from numerous distortions and limitations.
We could no doubt collect many second-hand reports from various people, and use statistics to identify recurring patterns. Such methods have enabled psychologists and brain scientists not only to gain a much better understanding of the mind, but also to improve and even save the lives of millions. However, it is hard to go beyond a certain point using only second-hand reports. In science, when you investigate a particular phenomenon, it is best to observe it directly. Anthropologists, for example, make extensive use of secondary sources, but if you really want to understand Samoan culture, sooner or later you will have to pack your bags and visit Samoa.
Of course visiting isn't enough. A blog written by a backpacker travelling through Samoa would not be considered a scientific anthropological study, because most backpackers lack the necessary tools and training. Their observations are too random and biased. To become trustworthy anthropologists, we must learn how to observe human cultures in a methodical and objective manner, free from preconceptions and prejudices. That's what you study at the department of anthropology, and that's what enabled anthropologists to play such a vital role in bridging gaps between different cultures.
The scientific study of mind seldom follows this anthropological model. Whereas anthropologists often report their visits to distant islands and mysterious countries, scholars of consciousness rarely undertake such personal journeys to the realms of mind. For the only mind I can directly observe is my own, and no matter how difficult it is to observe Samoan culture without bias and prejudice, it is even harder to observe my own mind objectively. After more than a century of hard work, anthropologists today have at their disposal powerful procedures for objective observation. In contrast, whereas mind scholars developed many tools for collecting and analysing second-hand reports, when it comes to observing our own minds we have barely scratched the surface.
In the absence of modern methods for direct mind observation, we might try out some of the tools developed by premodern cultures. Several ancient cultures devoted a lot of attention to the study of mind, and they relied not on collecting second-hand reports, but on training people to observe their own minds systematically. The methods they developed are bunched together under the generic term 'meditation'. Today this term is often associated with religion and mysticism, but in principle meditation is any method for direct observation of one's own mind. Many religions indeed made extensive use of various meditation techniques, but this doesn't mean meditation is necessarily religious. Many religions have also made extensive use of books, yet that doesn't mean using books is a religious practice.
Over the millennia humans have developed hundreds of meditation techniques, which differ in their principles and effectiveness. I have had personal experience with only one technique – Vipassana – so it is the only one about which I can talk with any authority. Like a number of other meditation techniques, Vipassana is said to have been discovered in ancient India by the Buddha. Over the centuries numerous theories and stories have been ascribed to the Buddha, often without any supporting evidence. But you need not believe any of them in order to meditate. The teacher from whom I have learned Vipassana, Goenka, was a very practical kind of guide. He repeatedly instructed students that when they observe the mind they must put aside all second-hand descriptions, religious dogmas and philosophical conjectures, and focus on their own experience and on whatever reality they actually encounter. Every day numerous students would come to his room to seek guidance and ask questions. At the entrance to the room a sign said: 'Please avoid theoretical and philosophical discussions, and focus your questions on matters related to your actual practice.' The actual practice means to observe body sensations and mental reactions to sensations in a methodical, continuous and objective manner, thereby uncovering the basic patterns of the mind. People sometimes turn meditation into a pursuit of special experiences of bliss and ecstasy. Yet in truth, consciousness is the greatest mystery in the universe, and mundane feelings of heat and itching are every bit as mysterious as feelings of rapture or cosmic oneness. Vipassana meditators are cautioned never to embark on a search for special experiences, but to concentrate on understanding the reality of their minds whatever this reality might be.
In recent years scholars of both mind and brain have shown increasing interest in such meditation techniques, but most researchers have so far used this tool only indirectly.2 The typical scientist doesn't actually practise meditation herself. Rather, she invites experienced meditators to her laboratory, covers their heads with electrodes, asks them to meditate, and observes the resulting brain activities. That can teach us many interesting things about the brain, but if the aim is to understand the mind, we are missing some of the most important insights. It's like someone who tries to understand the structure of matter by observing a stone through a magnifying glass. You come to this person, hand him a microscope, and say: 'Try this. You could see much better.' He takes the microscope, picks up his trusted magnifying glass, and carefully observes through the magnifying glass the matter from which the microscope is made … Meditation is a tool for observing the mind directly. You miss most of its potential if instead of meditating yourself, you monitor electrical activities in the brain of some other meditator.
I am certainly not suggesting abandoning the present tools and practices of brain research. Meditation doesn't replace them, but it might complement them. It's a bit like engineers excavating a tunnel through a huge mountain. Why dig from only one side? Better dig simultaneously from both. If the brain and the mind are indeed one and the same, the two tunnels are bound to meet. And if the brain and the mind aren't the same? Then it is all the more important to dig into the mind, and not just into the brain.
Some universities and laboratories have indeed begun using meditation as a research tool rather than as a mere object for brain studies. Yet this process is still in its infancy, partly because it requires extraordinary investment on the part of the researchers. Serious meditation demands a tremendous amount of discipline. If you try to objectively observe your sensations, the first thing you'll notice is how wild and impatient the mind is. Even if you focus on observing a relatively distinct sensation such as the breath coming in and out of your nostrils, your mind could usually do it for no more than a few seconds before it loses its focus and starts wandering in thoughts, memories and dreams.
When a microscope goes out of focus, we just need to turn a small handle. If the handle is broken, we can call a technician to repair it. But when the mind loses focus we cannot repair it so easily. It usually takes a lot of training to calm down and concentrate the mind so it can start observing itself methodically and objectively. Perhaps in the future we could pop a pill and achieve instant focus. Yet since meditation aims to explore the mind rather than just focus it, such a shortcut might prove counterproductive. The pill may make us very alert and focused, but at the same time it might also prevent us from exploring the entire spectrum of mind. After all, even today we can easily concentrate the mind by watching a good thriller on TV – but the mind is so focused on the movie that it cannot observe its own dynamics.
Yet even if we cannot rely on such technological gadgets, we shouldn't give up. We can be inspired by the anthropologists, zoologist and astronauts. Anthropologists and zoologists spend years on faraway islands, exposed to a plethora of ailments and dangers. Astronauts devote many years to difficult training regimes, preparing for their hazardous excursions to outer space. If we are willing to make such efforts in order to understand foreign cultures, unknown species and distant planets, it might be worth working just as hard in order to understand our own minds. And we had better understand our minds before the algorithms make our minds up for us.
مشارکت کنندگان در این صفحه
تا کنون فردی در بازسازی این صفحه مشارکت نداشته است.
🖊 شما نیز می‌توانید برای مشارکت در ترجمه‌ی این صفحه یا اصلاح متن انگلیسی، به این لینک مراجعه بفرمایید.