سرفصل های مهم
فصل 4
توضیح مختصر
زمان مطالعه

0 دقیقه

سطح

خیلی سخت
دانلود اپلیکیشن «زیبوک»
این فصل را می‌توانید به بهترین شکل و با امکانات عالی در اپلیکیشن «زیبوک» بخوانید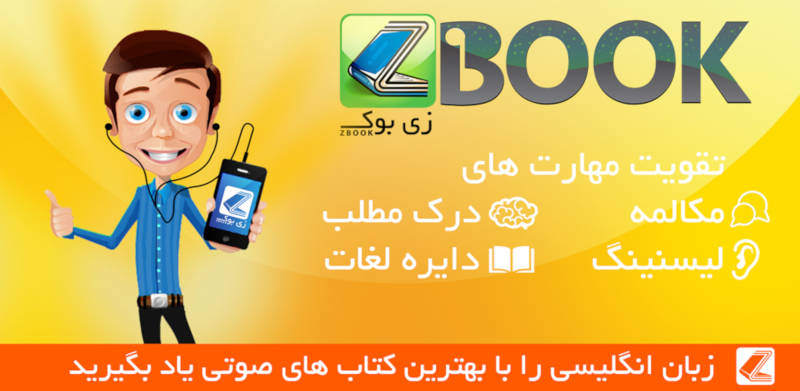 متن انگلیسی فصل
4
EQUALITY
Those who own the data own the future
In the last few decades, people all over the world were told that humankind is on the path to equality, and that globalisation and new technologies will help us get there sooner. In reality, the twenty-first century might create the most unequal societies in history. Though globalisation and the Internet bridge the gap between countries, they threaten to enlarge the rift between classes, and just as humankind seems about to achieve global unification, the species itself might divide into different biological castes.
Inequality goes back to the Stone Age. Thirty thousand years ago, hunter-gatherer bands buried some members in sumptuous graves replete with thousands of ivory beads, bracelets, jewels and art objects, while other members had to settle for a bare hole in the ground. Nevertheless, ancient hunter-gatherer bands were still more egalitarian than any subsequent human society, because they had very little property. Property is a prerequisite for long-term inequality.
Following the Agricultural Revolution, property multiplied and with it inequality. As humans gained ownership of land, animals, plants and tools, rigid hierarchical societies emerged, in which small elites monopolised most wealth and power for generation after generation. Humans came to accept this arrangement as natural and even divinely ordained. Hierarchy was not just the norm, but also the ideal. How can there be order without a clear hierarchy between aristocrats and commoners, between men and women, or between parents and children? Priests, philosophers and poets all over the world patiently explained that just as in the human body not all members are equal – the feet must obey the head – so also in human society equality will bring nothing but chaos.
In the late modern era, however, equality became an ideal in almost all human societies. It was partly due to the rise of the new ideologies of communism and liberalism. But it was also due to the Industrial Revolution, which made the masses more important than ever before. Industrial economies relied on masses of common workers, while industrial armies relied on masses of common soldiers. Governments in both democracies and dictatorships invested heavily in the health, education and welfare of the masses, because they needed millions of healthy labourers to operate the production lines and millions of loyal soldiers to fight in the trenches.
Consequently, the history of the twentieth century revolved to a large extent around the reduction of inequality between classes, races and genders. Though the world of the year 2000 still had its share of hierarchies, it was nevertheless a far more equal place than the world of 1900. In the first years of the twenty-first century people expected that the egalitarian process would continue and even accelerate. In particular, they hoped that globalisation would spread economic prosperity throughout the world, and that as a result people in India and Egypt will come to enjoy the same opportunities and privileges as people in Finland and Canada. An entire generation grew up on this promise.
Now it seems that this promise might not be fulfilled. Globalisation has certainly benefited large segments of humanity, but there are signs of growing inequality both between and within societies. Some groups increasingly monopolise the fruits of globalisation, while billions are left behind. Already today, the richest 1 per cent owns half the world's wealth. Even more alarmingly, the richest hundred people together own more than the poorest 4 billion.1 This could get far worse. As explained in earlier chapters, the rise of AI might eliminate the economic value and political power of most humans. At the same time, improvements in biotechnology might make it possible to translate economic inequality into biological inequality. The super-rich will finally have something really worthwhile to do with their stupendous wealth. While hitherto they could buy little more than status symbols, soon they might be able to buy life itself. If new treatments for extending life and for upgrading physical and cognitive abilities prove to be expensive, humankind might split into biological castes.
Throughout history the rich and the aristocracy always imagined that they had superior skills to everybody else, which is why they were in control. As far as we can tell, this wasn't true. The average duke wasn't more talented than the average peasant – he owed his superiority only to unjust legal and economic discrimination. However, by 2100 the rich might really be more talented, more creative and more intelligent than the slum-dwellers. Once a real gap in ability opens between the rich and the poor, it will become almost impossible to close it. If the rich use their superior abilities to enrich themselves further, and if more money can buy them enhanced bodies and brains, with time the gap will only widen. By 2100, the richest 1 per cent might own not merely most of the world's wealth, but also most of the world's beauty, creativity and health.
The two processes together – bioengineering coupled with the rise of AI – might therefore result in the separation of humankind into a small class of superhumans and a massive underclass of useless Homo sapiens. To make an already ominous situation even worse, as the masses lose their economic importance and political power, the state might lose at least some of the incentive to invest in their health, education and welfare. It's very dangerous to be redundant. The future of the masses will then depend on the goodwill of a small elite. Maybe there is goodwill for a few decades. But in a time of crisis – like climate catastrophe – it would be very tempting and easy to toss the superfluous people overboard.
In countries such as France and New Zealand, with a long tradition of liberal beliefs and welfare-state practices, perhaps the elite will go on taking care of the masses even when it doesn't need them. In the more capitalist USA, however, the elite might use the first opportunity to dismantle what's left of the American welfare state. An even bigger problem looms in large developing countries like India, China, South Africa and Brazil. There, once common people lose their economic value, inequality might skyrocket.
Consequently, instead of globalisation resulting in global unity, it might actually result in 'speciation': the divergence of humankind into different biological castes or even different species. Globalisation will unite the world horizontally by erasing national borders, but it will simultaneously divide humanity vertically. Ruling oligarchies in countries as diverse as the United States and Russia might merge and make common cause against the mass of ordinary Sapiens. From this perspective, current populist resentment of 'the elites' is well founded. If we are not careful, the grandchildren of Silicon Valley tycoons and Moscow billionaires might become a superior species to the grandchildren of Appalachian hillbillies and Siberian villagers.
In the long run, such a scenario might even de-globalise the world, as the upper caste congregates inside a self-proclaimed 'civilisation' and builds walls and moats to separate it from the hordes of 'barbarians' outside. In the twentieth century, industrial civilisation depended on the 'barbarians' for cheap labour, raw materials and markets. Therefore it conquered and absorbed them. But in the twenty-first century, a post-industrial civilisation relying on AI, bioengineering and nanotechnology might be far more self-contained and self-sustaining. Not just entire classes, but entire countries and continents might become irrelevant. Fortifications guarded by drones and robots might separate the self-proclaimed civilised zone, where cyborgs fight one another with logic bombs, from the barbarian lands where feral humans fight one another with machetes and Kalashnikovs.
Throughout this book, I often use the first person plural to speak about the future of humankind. I talk about what 'we' need to do about 'our' problems. But maybe there are no 'we'. Maybe one of 'our' biggest problems is that different human groups have completely different futures. Maybe in some parts of the world you should teach your kids to write computer code, while in others you had better teach them to draw fast and shoot straight.
Who owns the data?
If we want to prevent the concentration of all wealth and power in the hands of a small elite, the key is to regulate the ownership of data. In ancient times land was the most important asset in the world, politics was a struggle to control land, and if too much land became concentrated in too few hands – society split into aristocrats and commoners. In the modern era machines and factories became more important than land, and political struggles focused on controlling these vital means of production. If too many of the machines became concentrated in too few hands – society split into capitalists and proletarians. In the twenty-first century, however, data will eclipse both land and machinery as the most important asset, and politics will be a struggle to control the flow of data. If data becomes concentrated in too few hands – humankind will split into different species.
The race to obtain the data is already on, headed by data-giants such as Google, Facebook, Baidu and Tencent. So far, many of these giants seem to have adopted the business model of 'attention merchants'.2 They capture our attention by providing us with free information, services and entertainment, and they then resell our attention to advertisers. Yet the data-giants probably aim far higher than any previous attention merchant. Their true business isn't to sell advertisements at all. Rather, by capturing our attention they manage to accumulate immense amounts of data about us, which is worth more than any advertising revenue. We aren't their customers – we are their product.
In the medium term, this data hoard opens a path to a radically different business model whose first victim will be the advertising industry itself. The new model is based on transferring authority from humans to algorithms, including the authority to choose and buy things. Once algorithms choose and buy things for us, the traditional advertising industry will go bust. Consider Google. Google wants to reach a point where we can ask it anything, and get the best answer in the world. What will happen once we can ask Google, 'Hi Google, based on everything you know about cars, and based on everything you know about me (including my needs, my habits, my views on global warming, and even my opinions about Middle Eastern politics) – what is the best car for me?' If Google can give us a good answer to that, and if we learn by experience to trust Google's wisdom instead of our own easily manipulated feelings, what could possibly be the use of car advertisements?3 In the longer term, by bringing together enough data and enough computing power, the data-giants could hack the deepest secrets of life, and then use this knowledge not just to make choices for us or manipulate us, but also to re-engineer organic life and to create inorganic life forms. Selling advertisements may be necessary to sustain the giants in the short term, but they often evaluate apps, products and companies according to the data they harvest rather than according to the money they generate. A popular app may lack a business model and may even lose money in the short term, but as long as it sucks data, it could be worth billions.4 Even if you don't know how to cash in on the data today, it is worth having it because it might hold the key to controlling and shaping life in the future. I don't know for certain that the data-giants explicitly think about it in such terms, but their actions indicate that they value the accumulation of data more than mere dollars and cents.
Ordinary humans will find it very difficult to resist this process. At present, people are happy to give away their most valuable asset – their personal data – in exchange for free email services and funny cat videos. It is a bit like African and Native American tribes who unwittingly sold entire countries to European imperialists in exchange for colourful beads and cheap trinkets. If, later on, ordinary people decide to try and block the flow of data, they might find it increasingly difficult, especially as they might come to rely on the network for all their decisions, and even for their healthcare and physical survival.
Humans and machines might merge so completely that humans will not be able to survive at all if they are disconnected from the network. They will be connected from the womb, and if later in life you choose to disconnect, insurance agencies might refuse to insure you, employers might refuse to employ you, and healthcare services might refuse to take care of you. In the big battle between health and privacy, health is likely to win hands down.
As more and more data flows from your body and brain to the smart machines via the biometric sensors, it will become easy for corporations and government agencies to know you, manipulate you, and make decisions on your behalf. Even more importantly, they could decipher the deep mechanisms of all bodies and brains, and thereby gain the power to engineer life. If we want to prevent a small elite from monopolising such godlike powers, and if we want to prevent humankind from splitting into biological castes, the key question is: who owns the data? Does the data about my DNA, my brain and my life belong to me, to the government, to a corporation, or to the human collective?
Mandating governments to nationalise the data will probably curb the power of big corporations, but it may also result in creepy digital dictatorships. Politicians are a bit like musicians, and the instrument they play on is the human emotional and biochemical system. They give a speech – and there is a wave of fear in the country. They tweet – and there is an explosion of hatred. I don't think we should give these musicians a more sophisticated instrument to play on. Once politicians can press our emotional buttons directly, generating anxiety, hatred, joy and boredom at will, politics will become a mere emotional circus. As much as we should fear the power of big corporations, history suggests that we are not necessarily better off in the hands of over-mighty governments. As of March 2018, I would prefer to give my data to Mark Zuckerberg than to Vladimir Putin (though the Cambridge Analytica scandal revealed that perhaps there isn't much of a choice here, as any data entrusted to Zuckerberg may well find its way to Putin).
Private ownership of one's own data may sound more attractive than either of these options, but it is unclear what it actually means. We have had thousands of years of experience in regulating the ownership of land. We know how to build a fence around a field, place a guard at the gate, and control who can go in. Over the past two centuries we have become extremely sophisticated in regulating the ownership of industry – thus today I can own a piece of General Motors and a bit of Toyota by buying their shares. But we don't have much experience in regulating the ownership of data, which is inherently a far more difficult task, because unlike land and machines, data is everywhere and nowhere at the same time, it can move at the speed of light, and you can create as many copies of it as you want.
So we had better call upon our lawyers, politicians, philosophers and even poets to turn their attention to this conundrum: how do you regulate the ownership of data? This may well be the most important political question of our era. If we cannot answer this question soon, our sociopolitical system might collapse. People are already sensing the coming cataclysm. Perhaps this is why citizens all over the world are losing faith in the liberal story, which just a decade ago seemed irresistible.
How, then, do we go forward from here, and how do we cope with the immense challenges of the biotech and infotech revolutions? Perhaps the very same scientists and entrepreneurs who disrupted the world in the first place could engineer some technological solution? For example, might networked algorithms form the scaffolding for a global human community that could collectively own all the data and oversee the future development of life? As global inequality rises and social tensions increase around the world, perhaps Mark Zuckerberg could call upon his 2 billion friends to join forces and do something together?
مشارکت کنندگان در این صفحه
تا کنون فردی در بازسازی این صفحه مشارکت نداشته است.
🖊 شما نیز می‌توانید برای مشارکت در ترجمه‌ی این صفحه یا اصلاح متن انگلیسی، به این لینک مراجعه بفرمایید.