سرفصل های مهم
فصل 5
توضیح مختصر
زمان مطالعه

0 دقیقه

سطح

خیلی سخت
دانلود اپلیکیشن «زیبوک»
این فصل را می‌توانید به بهترین شکل و با امکانات عالی در اپلیکیشن «زیبوک» بخوانید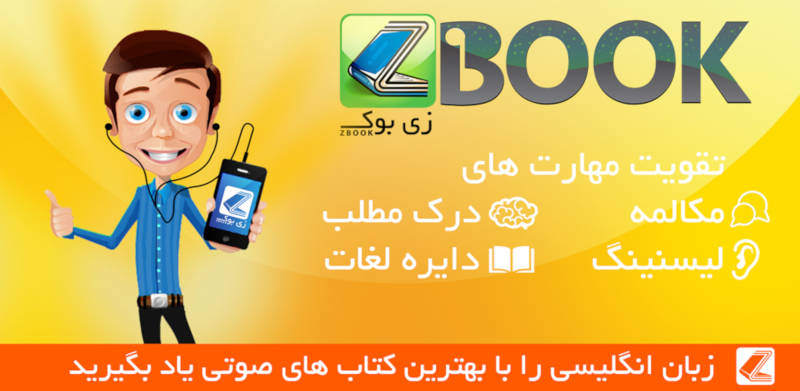 متن انگلیسی فصل
PART II
The Political Challenge
The merger of infotech and biotech threatens the core modern values of liberty and equality. Any solution to the technological challenge has to involve global cooperation. But nationalism, religion and culture divide humankind into hostile camps and make it very difficult to cooperate on a global level.
5
COMMUNITY
Humans have bodies
California is used to earthquakes, but the political tremor of the 2016 US elections still came as a rude shock to Silicon Valley. Realising that they might be part of the problem, the computer wizards reacted by doing what engineers do best: searched for a technical solution. Nowhere was the reaction more forceful than in Facebook's headquarters in Menlo Park. This is understandable. Since Facebook's business is social networking, it is most attuned to social disturbances.
After three months of soul-searching, on 16 February 2017 Mark Zuckerberg published an audacious manifesto on the need to build a global community, and on Facebook's role in that project.1 In a follow-up speech at the inaugural Communities Summit on 22 June 2017, Zuckerberg explained that the sociopolitical upheavals of our time – from rampant drug addiction to murderous totalitarian regimes – result to a large extent from the disintegration of human communities. He lamented the fact that 'for decades, membership in all kinds of groups has declined as much as one-quarter. That's a lot of people who now need to find a sense of purpose and support somewhere else.'2 He promised that Facebook will lead the charge to rebuild these communities and that his engineers will pick up the burden discarded by parish priests. 'We're going to start rolling out some tools', he said, to 'make it easier to build communities.' He further explained that 'We started a project to see if we could get better at suggesting groups that will be meaningful to you. We started building artificial intelligence to do this. And it works. In the first six months, we helped 50 per cent more people join meaningful communities.' His ultimate goal is 'to help 1 billion people join meaningful communities … If we can do this, it will not only turn around the whole decline in community membership we've seen for decades, it will start to strengthen our social fabric and bring the world closer together.' This is such an important goal that Zuckerberg vowed 'to change Facebook's whole mission to take this on'.3 Zuckerberg is certainly correct in lamenting the breakdown of human communities. Yet several months after Zuckerberg made his vow, and just as this book was going to print, the Cambridge Analytica scandal revealed that data entrusted to Facebook was harvested by third parties and used to manipulate elections around the world. This made a mockery of Zuckerberg's lofty promises, and shattered public trust in Facebook. One can only hope that before undertaking the building of new human communities, Facebook first commits itself to protecting the privacy and security of existing communities.
It is nevertheless worthwhile to consider Facebook's communal vision in depth, and examine whether once security is beefed up, online social networks can help build a global human community. Though in the twenty-first century humans might be upgraded into gods, as of 2018 we are still Stone Age animals. In order to flourish we still need to ground ourselves in intimate communities. For millions of years, humans have been adapted to living in small bands of no more than a few dozen people. Even today most of us find it impossible to really know more than 150 individuals, irrespective of how many Facebook friends we boast.4 Without these groups, humans feel lonely and alienated.
Unfortunately, over the past two centuries intimate communities have indeed been disintegrating. The attempt to replace small groups of people who actually know one another with the imagined communities of nations and political parties could never succeed in full. Your millions of brothers in the national family and your millions of comrades in the Communist Party cannot provide you with the warm intimacy that a single real sibling or friend can. Consequently people live ever more lonely lives in an ever more connected planet. Many of the social and political disruptions of our time can be traced back to this malaise.5 Zuckerberg's vision of reconnecting humans to one another is therefore a timely one. But words are cheaper than actions, and in order to implement this vision, Facebook might have to change its entire business model. You can hardly build a global community when you make your money from capturing people's attention and selling it to advertisers. Despite this, Zuckerberg's willingness even to formulate such a vision deserves praise. Most corporations believe that they should focus on making money, governments should do as little as possible, and humankind should trust market forces to take the really important decisions on our behalf.6 Hence if Facebook intends to make a real ideological commitment to building human communities, those who fear its power should not push it back into the corporate cocoon with cries of 'Big Brother!' Instead, we should urge other corporations, institutions and governments to contest Facebook by making their own ideological commitments.
Of course, there is no lack of organisations that lament the breakdown of human communities and strive to rebuild them. Everybody from feminist activists to Islamic fundamentalists is in the business of community-building, and we will examine some of these efforts in later chapters. What makes Facebook's gambit unique is its global scope, its corporate backing, and its deep faith in technology. Zuckerberg sounds convinced that the new Facebook AI can not only identify 'meaningful communities', but also 'strengthen our social fabric and bring the world closer together'. That is far more ambitious than using AI to drive a car or diagnose cancer.
Facebook's community vision is perhaps the first explicit attempt to use AI for centrally planned social engineering on a global scale. It therefore constitutes a crucial test case. If it succeeds, we are likely to see many more such attempts, and algorithms will be acknowledged as the new masters of human social networks. If it fails, this will uncover the limitations of the new technologies – algorithms may be good for navigating vehicles and curing diseases, but when it comes to solving social problems, we should still rely on politicians and priests.
Online versus offline
In recent years Facebook has had astonishing success, and it currently has more than 2 billion active users online. Yet in order to implement its new vision it will have to bridge the chasm between online and offline. A community may begin as an online gathering, but in order to truly flourish it will have to strike roots in the offline world too. If one day some dictator bars Facebook from his country, or completely pulls the plug on the Internet, will the communities evaporate, or will they regroup and fight back? Will they be able to organise a demonstration without online communication?
Zuckerberg explained in his February 2017 manifesto that online communities help foster offline ones. This is sometimes true. Yet in many cases online comes at the expense of offline, and there is a fundamental difference between the two. Physical communities have a depth that virtual communities cannot match, at least not in the near future. If I lie sick at home in Israel, my online friends from California can talk to me, but they cannot bring me soup or a cup of tea.
Humans have bodies. During the last century technology has been distancing us from our bodies. We have been losing our ability to pay attention to what we smell and taste. Instead we are absorbed in our smartphones and computers. We are more interested in what is happening in cyberspace than in what is happening down the street. It is easier than ever to talk to my cousin in Switzerland, but it is harder to talk to my husband over breakfast, because he constantly looks at his smartphone instead of at me.7 In the past, humans could not afford such carelessness. Ancient foragers were always alert and attentive. Wandering in the forest in search of mushrooms, they watched the ground for any telltale bulge. They listened to the slightest movement in the grass to learn whether a snake might be lurking there. When they found an edible mushroom, they ate it with the utmost attention to distinguish it from its poisonous cousins. Members of today's affluent societies don't need such keen awareness. We can wander between the supermarket aisles while texting messages, and we can buy any of a thousand dishes, all supervised by the health authorities. But whatever we choose, we might end up eating it in haste in front of a screen, checking emails or watching television, while hardly paying attention to the actual taste.
Zuckerberg says that Facebook is committed 'to continue improving our tools to give you the power to share your experience' with others.8 Yet what people might really need are the tools to connect to their own experiences. In the name of 'sharing experiences', people are encouraged to understand what happens to them in terms of how others see it. If something exciting happens, the gut instinct of Facebook users is to pull out their smartphones, take a picture, post it online, and wait for the 'likes'. In the process they barely notice what they themselves feel. Indeed, what they feel is increasingly determined by the online reactions.
People estranged from their bodies, senses and physical environment are likely to feel alienated and disoriented. Pundits often blame such feelings of alienation on the decline of religious and national bonds, but losing touch with your body is probably more important. Humans lived for millions of years without religions and without nations – they can probably live happily without them in the twenty-first century, too. Yet they cannot live happily if they are disconnected from their bodies. If you don't feel at home in your body, you will never feel at home in the world.
Up till now, Facebook's own business model encouraged people to spend more and more time online even if that meant having less time and energy to devote to offline activities. Can it adopt a new model that encourages people to go online only when it is really necessary, and to devote more attention to their physical environment and to their own bodies and senses? What would the shareholders think about this model? (A blueprint of such an alternative model has been suggested recently by Tristan Harris, an ex-Googler and tech-philosopher who came up with a new metric of 'time well spent'.9) The limitations of online relationships also undermine Zuckerberg's solution to social polarisation. He rightly points out that just connecting people and exposing them to different opinions will not bridge social divides because 'showing people an article from the opposite perspective, actually deepens polarisation by framing other perspectives as foreign'. Instead, Zuckerberg suggests that 'the best solutions for improving discourse may come from getting to know each other as whole people instead of just opinions – something Facebook may be uniquely suited to do. If we connect with people about what we have in common – sports teams, TV shows, interests – it is easier to have dialogue about what we disagree on.'10 Yet it is extremely difficult to know each other as 'whole' people. It takes a lot of time, and it demands direct physical interaction. As noted earlier, the average Homo sapiens is probably incapable of intimately knowing more than 150 individuals. Ideally, building communities should not be a zero-sum game. Humans can feel loyal to different groups at the same time. Unfortunately, intimate relations probably are a zero-sum game. Beyond a certain point, the time and energy you spend on getting to know your online friends from Iran or Nigeria will come at the expense of your ability to know your next-door neighbours.
Facebook's crucial test will come when an engineer invents a new tool that causes people to spend less time buying stuff online and more time in meaningful offline activities with friends. Will Facebook adopt or suppress such a tool? Will Facebook take a true leap of faith, and privilege social concerns over financial interests? If it does so – and manages to avoid bankruptcy – that will be a momentous transformation.
Devoting more attention to the offline world than to its quarterly reports also has a bearing on Facebook's taxation policies. Like Amazon, Google, Apple and several other tech-giants, Facebook has been repeatedly accused of tax evasion.11 The difficulties inherent in taxing online activities make it easier for these global corporations to engage in all sorts of creative accounting. If you think that people live mainly online, and that you provide them with all the necessary tools for their online existence, you can view yourself as a beneficial social service even as you avoid paying taxes to offline governments. But once you remember that humans have bodies, and that they therefore still need roads, hospitals and sewage systems, it becomes far more difficult to justify tax evasion. How can you extol the virtues of community while refusing to financially support the most important community services?
We can only hope that Facebook can change its business model, adopt a more offline-friendly tax policy, help unite the world – and still remain profitable. Yet we should not cultivate unrealistic expectations about Facebook's ability to realise its global community vision. Historically, corporations were not the ideal vehicle for leading social and political revolutions. A real revolution sooner or later demands sacrifices that corporations, their employees and their shareholders are not willing to make. That's why revolutionaries establish churches, political parties and armies. The so-called Facebook and Twitter revolutions in the Arab world started in hopeful online communities, but once they emerged into the messy offline world, they were commandeered by religious fanatics and military juntas. If Facebook now aims to instigate a global revolution, it will have to do a much better job in bridging the gap between online and offline. It and the other online giants tend to view humans as audiovisual animals – a pair of eyes and a pair of ears connected to ten fingers, a screen and a credit card. A crucial step towards uniting humankind is to appreciate that humans have bodies.
Of course, this appreciation too has its downside. Realising the limitations of online algorithms might only prompt the tech-giants to extend their reach further. Devices such as Google Glass and games such as Pokémon Go are designed to erase the distinction between online and offline, merging them into a single augmented reality. On an even deeper level, biometric sensors and direct brain–computer interfaces aim to erode the border between electronic machines and organic bodies, and to literally get under our skin. Once the tech-giants come to terms with the human body, they might end up manipulating our entire bodies in the same way they currently manipulate our eyes, fingers and credit cards. We may come to miss the good old days when online was separated from offline.
مشارکت کنندگان در این صفحه
تا کنون فردی در بازسازی این صفحه مشارکت نداشته است.
🖊 شما نیز می‌توانید برای مشارکت در ترجمه‌ی این صفحه یا اصلاح متن انگلیسی، به این لینک مراجعه بفرمایید.