سرفصل های مهم
فصل 18
توضیح مختصر
زمان مطالعه

6 دقیقه

سطح

متوسط
دانلود اپلیکیشن «زیبوک»
این فصل را می‌توانید به بهترین شکل و با امکانات عالی در اپلیکیشن «زیبوک» بخوانید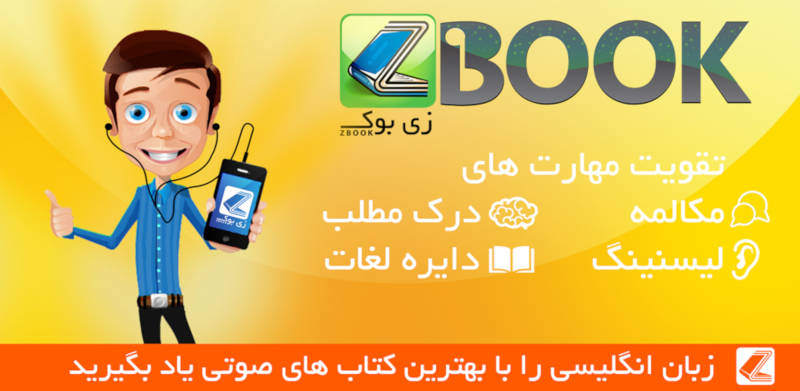 متن انگلیسی فصل
18
A MAN WHO WAS OVE AND A CAT CALLED ERNEST
Ove didn't dislike this cat in particular. It's just that he didn't much like cats in general. He'd always perceived them as untrustworthy. Especially when, as in the case of Ernest, they were as big as mopeds. It was actually quite difficult to determine whether he was just an unusually large cat or an outstandingly small lion. And you should never befriend something if there's a possibility it may take a fancy to eating you in your sleep.
But Sonja loved Ernest so unconditionally that Ove managed to keep this kind of perfectly sensible observation to himself. He knew better than to speak ill of what she loved; after all he understood very keenly how it was to receive her love when no one else could understand why he was worthy of it. So he and Ernest learned to get along reasonably well when they visited the cottage in the forest, apart from the fact that Ernest bit Ove once when he sat on his tail on one of the kitchen chairs. Or at least they learned to keep their distance. Just like Ove and Sonja's father.
Even if Ove's view was that this Cat Annoyance was not entitled to sit on one chair and spread his tail over another, he let it go. For Sonja's sake.
Ove learned to fish. In the two autumns that followed their first visit, the roof of the house for the first time ever did not leak. And the truck started every time the key was turned without as much as a splutter. Of course Sonja's father wasnot openly grateful about this. But on the other hand he never again brought up his reservations about Ove "being from town." And this, from Sonja's father, was as good a proof of affection as any.
Two springs passed and two summers. And in the third year, one cool June night, Sonja's father died. And Ove had never seen anyone cry like Sonja cried then. The first few days she hardly got out of bed. Ove, for someone who had run into death as much as he had in his life, had a very paltry relationship to his feelings about it, and he pushed it all away in some confusion in the kitchen of the forest cottage. The pastor from the village church came by and ran through the details of the burial.
"A good man," stated the pastor succinctly and pointed at one of the photos of Sonja and her father on the living room wall. Ove nodded. Didn't know what he was expected to say to that one. Then he went outside to see if anything on the truck needed fiddling with.
On the fourth day Sonja got out of bed and started cleaning the cottage with such frenetic energy that Ove kept out of her way, in the way that insightful folk avoid an oncoming tornado. He meandered about the farm, looking for things to do. He rebuilt the woodshed, which had collapsed in one of the winter storms. In the coming days he filled it with newly cut wood. Mowed the grass. Lopped overhanging branches from the surrounding forest. Late on the evening of the sixth day they called from the grocery store.
Everyone called it an accident, of course. But no one who had met Ernest could believe that he had run out in front of a car by accident. Sorrow does strange things to living creatures. Ove drove faster than he had ever driven on the roads that night. Sonja held Ernest's big head in her hands all the way. He was still breathing when they made it to the vet, but his injuries were far too serious, the loss of blood too great.
After two hours crouching at his side in the operating room, Sonja kissed the cat's wide brow and whispered, "Good-bye, darling Ernest." And then, as if the words were coming out of her mouth wrapped in whisks of cloud: "And goodbye to you, my darling father." And then the cat closed his eyes and died.
When Sonja came out of the waiting room she rested her forehead heavily against Ove's broad chest."I feel so much loss, Ove. Loss, as if my heart was beating outside my body." They stood in silence for a long time, with their arms around each other. And at long last she lifted her face towards his, and looked into his eyes with great seriousness.
"You have to love me twice as much now," she said.
And then Ove lied to her for the second—and last—time: he said that he would. Even though he knew it wasn't possible for him to love her any more than he already did.
They buried Ernest beside the lake where he used to go fishing with Sonja's father. The pastor was there to read the blessing. After that, Ove loaded up the Saab and they drove back on the small roads, with Sonja's head leaning against his shoulder. On the way he stopped in the first little town they passed through.
Sonja had arranged to meet someone there. Ove did not know who. It was one of the traits she appreciated most about him, she often said long after the event. She knew no one else who could sit in a car for an hour, waiting, without demanding to know what he was waiting for or how long it would take. Which was not to say that Ove did not moan, because moaning was one thing he excelled at.
Especially if he had to pay for the parking. But he never asked what she was doing. And he always waited for her.
Then when Sonja came out at last and got back inside, closing the Saab's door with a soft squeeze, which she knew was required to avoid a wounded glance from him as if she had kicked a living creature, she gently took his hand.
"I think we need to buy a house of our own," she said softly.
"What's the point of that?" Ove wondered.
"I think our child has to grow up in a house," she said and carefully moved his hand down to her belly.
Ove was quiet for a long time; a long time even by Ove's standards. He looked thoughtfully at her stomach, as if expecting it to raise some sort of flag.
Then he straightened up, twisted the tuning button half a turn forward and half a turn back. Adjusted his wing mirrors. And nodded sensibly.
"We'll have to get a Saab station wagon, then."
مشارکت کنندگان در این صفحه
تا کنون فردی در بازسازی این صفحه مشارکت نداشته است.
🖊 شما نیز می‌توانید برای مشارکت در ترجمه‌ی این صفحه یا اصلاح متن انگلیسی، به این لینک مراجعه بفرمایید.